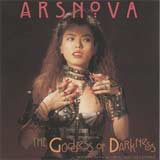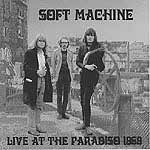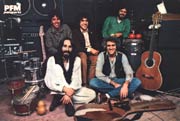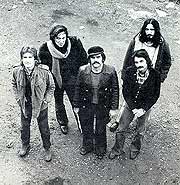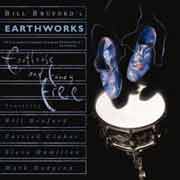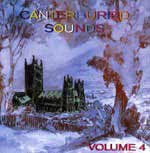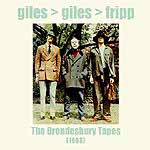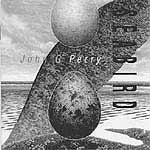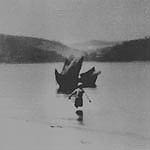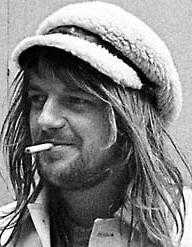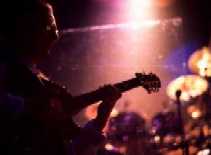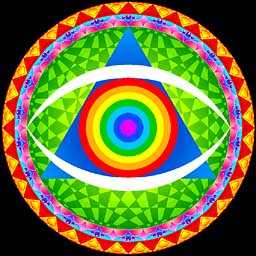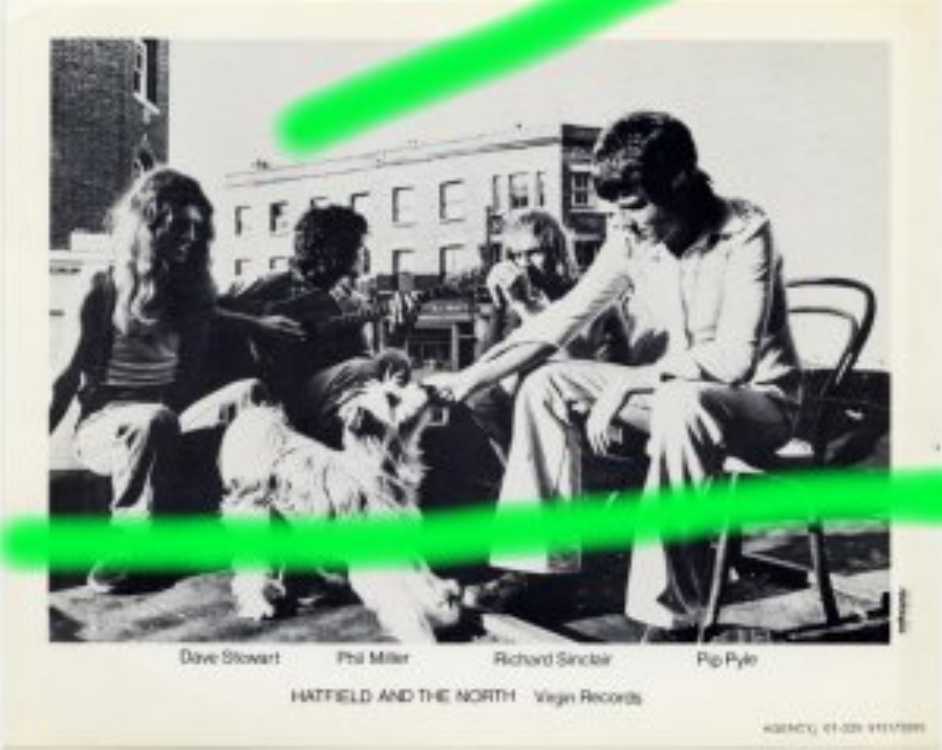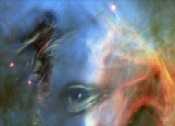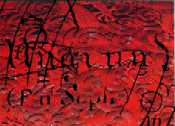 • ZEUHL • CANTERBURY • RIO• KRAUT & SPACE ROCK• CHAMBER PROG• ZAPPA


• ITALY• SPAIN & PORTUGAL• FRANCE & BENELUX • UNITED KINGDOM

• SCANDINAVIA, BALTIC, GERMANY & OTHER EUROPEAN COUNTRIES

• SOUTH & CENTRAL AMERICA / MEXICO / CUBA • USA, CANADA & AUSTRALIA

• ASIA & MIDDLE EAST • EASTERN EUROPE

Progressive rock had its golden age in the first half of the 70's and after a lazy decade in the 80's has really made a strong come back. As for jazz many people (necrophiles?) will tell you prog is dead and again we'll give you enough information going in the opposite way. Here are for now what we thought you'd better know. Happy reading! Mail us if you need any price infos.
ZEUHL SPECIAL ANNOUNCEMENT! ... ZEUHL SPECIAL ANNOUNCEMENT! .... Those who are fans of the incredible drummer Tatsuya Yoshida will be soon rewarded by a flow of releases, events and reissues, just have a look here!
- A new Acidmothers Gong - Live In Tokyo (Yoshida will play with them at the Gong Festival in Amsterdam in November)
- A new studio album by Korekyojin
- A new Koenjihakkei DVD (this time with 2 cameras )
- A European tour with the Satoko Fuji Quartet this Fall.
- And, last but not least, Koenji's 2nd album "II" (often wrongly referred to as "Viva Koenji") was remastered and will be reissued on the label Skin Graft this summer.
Ad Vitam: Là Où Va Le Vent; second release by the french group with an inspiration drawn from Magma's lesser known aspects: their choir work. The second album features Christian & Stella Vander's daughter on vocals.
Amygdala 2: Complex Combat. Soleil Zeuhl 18. 2008. This Japanese duo released their first album on the French label Soleil Zeuhl and are now ready with a second opus; the band has been expanded and will see the participation of drummer Daniel Jeand'heur, known by most of you as member of the bandOne Shot, as well as Kenichi Oguchi, one of the keyboardists in the band Kenso, featured on two tracks.
Amygdala: S/T. Soleil Zeuhl 11. A Japanese duo of keyboards / guitar-bass-vocals for an energetic music. Even if synth programming can't replace a real drummer, the rhythm work is well done.
Apsara / Altaďs: S/T. Soleil Zeuhl (SZ47-48). Sept. 2015. This double CD documents the pre-Shub Niggurath era. In short (the 12 pages booklet written by Aymeric Leroy details the whole story, with photos), in the early 80's two bands (Apsara & Gorgonus) from the same geographical area (Paris southern suburb), met & quickly became friends as they shared the same concern : their common Magma influence. After a while, the idea of merging the two combos into a big band emerged. Some of Apsara musicians rejected the idea & decided to continue on their own while Franck Fromy, Ann Stewart & Véronique Verdier joined Gorgonus that was quickly renamed Shub Niggurath. On their side, the remaining members of Apsara renamed the band Altaďs (with Eider Stellaire members soon joining & supporting). Until now none of Gorgonus & Apsara musics was ever issued ; only Altaďs released a maxi single vinyl in 1986 (whose long track forming the complete side 1 was later included on Musea's compilation "Énneade"). With this release, CD 1 contains the sole studio track ever recorded by Apsara (clocking over 11 minutes) + 4 live tracks recorded in 1983 (43 minutes). The sound quality of the live tracks is unfortunately mediocre but the label thought that their historical importance justified their official publishing. CD 2 is the first reissue of the complete Altaďs maxi single (3 tracks for a total of 14 minutes). All together the complete set includes 68 minutes of music, of which 25 are professional quality and 43 are decent bootleg sounding. Each CD comes in an individual cardboard cover, the Altaďs one being the repro of the original vinyl. With the 12 pages booklet, the whole thing is wrapped into a double sided plastic bag. Strictly limited edition of 500 copies!
Camembert: Schnörgl Attahk. AltRock Productions (ALT 022). Street date: 27/09/11. Melting different flavors (jazz, 70's rock, contemporary music, psychedelia) and distant sounds (a traditional rock trio with vibraphone, harp, trombone), Schnörgl Attahk is the glorious and freaky voyage of the cheesy starship Clacosmique and the mad professor Frankenschnörgl... As a notable guest, Francesco Zago (Yugen, Kurai) is on electric guitar. Well, now you can only taste this Camembert!
Corima: Amaterasu. Soleil Zeuhl (SZ50). Nov. 2016. After their much appreciated album "Quetzalcoatl" from 2012, "Amaterasu" shows the band exploring new territories and developping a more personal vision, less Magma-focused & more diverse. The album features only 2 very long tracks, each being divided in several sub-segments. The first - in three parts - is a long instrumental act, at the border of highly eruptive jazz-rock, prog & RIO. The second is a very long track firmly rooted into the Zeuhl aesthetic (etheral vocals, Fender rhodes, repetitive hypnotic patterns). A special mention to the impressive work of Andrea Calderon on violin, all over the album.
Corima: Quetzalcoatl. Soleil Zeuhl (SZ 36). 2012. Corima is a young US band formed in Texas, playing ... Zeuhl music! This is their second CD (their first is no longer available). Their music owes a lot to Magma, the album being a succession of personal ideas and heavy glimpses to the Master founder of the Zeuhl genre. In short, Corima gives us here an album which pays homage to Magma in a very festive way, an approach rather similar to Koenjihyakkei.
Dai Kaht: II. Soleil Zeuhl (SZ 58). March 2020. Originally inspired by Ruins, this Finnish band also discovered Magma, weaving some similarities with them, like the use of their own language, named "Kolöniel"; created in 2013 with other band mates coming from various local horizons, notably a Finn King Crimson cover band, the band released their first opus in 2017, a conceptual album about a spaceship ("Doover Üouh") that departs a dying Earth in the far future. The destination of this journey is a great planet (Dai Kaht) and this brings us to the current album! The spaceship is reaching its destination. Colonization begins, two territories emerge (Hhaimland? and ?Eterniya) and humanity falls again into self-destruction & violence. In summary, we now know that Kobaďa has a twin sister planet! Musically speaking, what we have here is something strongly recalling Magma but with a rockier edge and the use of Magma patterns as fun gimmicks. With some occasional prog overtones, it may recall a light version of Koenji or the first album by Corima.
Dün: Eros. Soleil Zeuhl (SZ 33). 2012. Fans of the group, take note! This is NOT a repress of the CD from 2000 but a new and completely reworked edition. Udi Koomran has done a brand new transfer from the 1981 tapes and he did a (brilliant!) new mastering which brings a new light onto Dun's gorgeous album. A new bonus track has also been added (all of the bonus from 2000 are still included): a 1979 studio rehearsal of "Arrakis". This is THE definitive edition of this all-time French classic!
Eider Stellaire: 1. Soleil Zeuhl (SZ 30). 2011. I'm sure this one will get a clap salvation! From the label: "Eider Stellaire's first album was recorded & issued in 1981 as a micro private press of 300 lps. The band was led by drummer Michel Le Bars who, in the mid 80s, will join Christian Vander's post-Magma band Offering. Eider Stellaire opened frequently the concerts for Magma around the late 70's as both bands shared the same musical vision : the European 20th century classical roots (Bartok, Stravinsky, Orff) mixed with pure rock energy, the huge importance of the rythm section & the wordless female vocals. Of the 3 LPs issued during the lifetime of the band their first is unique and sees the band play with fire strong compositions. Weidorje and this recording are the 2 masterpieces of the Zeuhl genre. A reissue of this legendary LP (rare as hell on vinyl & nowadays selling for a fortune with its original dark blue constellation cover - which we used for the CD reissue) was long awaited by fans but never saw the light until now because of Michel Le Bars' constant refusal of any reissue. A few months ago he suddenly changed his mind and Soleil Zeuhl is delighted by the privilege of producing the first reissue ever of this gem - A must-have! The CD (digipack) features a bonus track, a superb 10 minutes long alternate version of Nihil."
Éléphant Tôk: Tok 1. Soleil Mutant 51. May 2016. Born from the split of One Shot, this band is led by drummer Daniel Jeand'Heur. The music itself, while firmly connected to the classic One Shot sound (a heavy bass, explosive drums, Fender Rhodes, long tracks), also features a horn section. The result is a bridge between the most electric jazz-rock bands and prog. But the real sensation here is the inclusion of occasional vocals that add a modern urban vibe to the whole thing - and that fits perfectly. That guy (whose stage name is "Onan") reminds quite a bit of some of George Duke's vocals while with FZ's Mothers of Inventions, mixed with slam. As a nice bonus, the CD come with a download card allowing buyers to get the Wav files of the instrumental version of the album. Up to everyone to decide afterwards, which version is prefered !!
Eskaton: Ardeur. Released on the french label Soleil Zeuhl. The 2 tracks from their debut single "Le chant de la terre / If" are included as bonus tracks.
Eskaton: Fiction. Soleil Zeuhl 13. The 3rd album from 83 is released and also includes part of the until now unavailable album Icare
Patrick Gauthier: Clinamens. Arcángelo (ARC 1168). Street date: 25-05-16. New album by ex Magma member, also featuring other Zeuhl celebrities in the form of the Paganotti family: Himiko and Antoine on vocals, while husband and father Bernard appears as guest, together with vocalist Isabelle Carpentier. All compositions and vocal arrangements by Patrick himself. 10 tracks.
Guapo: Black Oni. After two years of work, a limited edition - 500 hand-numbered copies on 180g white vinyl and super-deluxe gatefold jacket - of this album is released on December 12, 2007
Guapo: Five Suns. A Cuneiform release. English trio of keyboards/dms & percussion /bass & electronics. Actually their 5th album. Enormous power, rhythmic complexity, harmonic atonality, hard-core energy.
Hur!. After Hamtaď, here's a new tribute to Christian Vander's music, taking place as part of the big celebration of the 40 years of existence of our French heroes Magma! Released on the reknown Soleil Zeuhl label, it is again a 2CD of selected pieces by our drummer. And again, the list of groups and musicians willing to participate is indee impressive, just see here: Guapo, Simon Steensland, Pochakaite Malko, Forgas Band, Setna, Minimum Vital, Post Image ... as well as newcomers Neom, Ain Soph Aur and a band led by the son of Magma member Claude Olmos. That's it? Not quite ... what about Klaus Blasquiz, teamed for the occasion to Steve Shehan, Jannick Top, Patrick Gauthier, Claude Salmieri? The selected works cover a large period of Vander's repertory and testify of his impact on several generations; close to a must!
Koenjihyakkei: Dhorimviskha. CD / 2LP. Skin Graft Records (GR128CD / GR128LP). October 2018. Released via crowd-funding, we are facing a new album on several formats: a 6-panel Digisleeve, a 2LP limited, hand-numbered edition of 175 copies worldwide, pressed on marbled coloured vinyl, with gatefold cover, OBI, poster (23.5" x 16.5"), a hugely sized magnet (8.5" x 3") and a few other things.
New Koenji Hyakkei DVD due to be released on the Magaibutsu label (MGDV-04). This will please and highly excite all fans of the band since it features fantastic special guests such as Tipographica's guitarist Imahori Tsuneo , violinist Tsuboy Akihisa (from KBB), keyboardist wizzard, producer and God Mountain's owner Hoppy Kamiyama and another keyboardist, Ishibashi Eiko . It was recorded on May 31th, 2007. The first half of the show is exceptional, with improvised performances by the various combinations obtained when shifting the guests. In the 2nd half they play Koenji Hyakkei songs with the one off twin keyboard line-up of this day. Imahori and Tsuboy also join on some songs. All in all, a must for EVERYONE!!! Did you hear me?
Koenjihyakkei: Nivraym. Skingraft Records. The third album by the Japanese cult band, led by the much versatile drummer Tatsuya Yoshida has been extensively rebuilt for this 2009 worldwide release. The band has gone back to the original master recordings and the current line-up has added new flourishes, additional overdubs, re-recorded drum tracks and the entire album has been remixed and remastered at Japan's Magaibutsu Studio!
Korekyojinn: Isotope. TZ 7257. 2nd album by this super group featuring Ruins drummer Yoshida Tatsuya and members of groups Altered States and Bondage Fruits. This is taken from a live concert in Tokyo. There is also a nice extra in the form of an unreleased track from their previous session "Arabesque".
Magma: Zess. New album planned for June 28th 2019! With a first draft emerged in 1977, having been a staple of Magma's repertoire until it was set aside in 1983, Zess is now revisited. Swedish drummer Morgan Ĺgren is playing drums on it, leaving place for Christian Vander to fulfill vocal parts. More later!
Magma: Wurdah Itah (REX 9V2). Remastered edition + 25 mn unpreviously released bonus! New booklet with lyrics included.
Magma: Retrospektiw Vol. 1, 2 & 3. The first 10 years of Magma were celebrated on three memorable evenings in June 1980 at the Olympia theatre in Paris. This retrospective, recorded on these evenings and reuniting most of the musicians who had performed in the group, was originally issued as two albums: 'Retrospektďw 1/2 (2LP) and 'Retrospektďw' 3. Now comes a limited edition of 1.500 handnumbered copies. Includes original artwork by Eva Nahon and a large, foldable black and white comic book about Magma by Solé, Dister and Gotlib.
Magma: Ëmëhntëhtt-Rę Trilogie 2DVD Digi. Street date: 13-01-17. Live concert from November 2014 at Paris Le Triton. The second DVD features "The Crossroads of Times", 115 minutes of conversations with Christian Vander on composing each movement of the trilogy.
Magma: Köhnzert Zünd. A 12CD-Boxset nicely shaped as a claw-box, presenting remastered live recordings from 1975 to 2011, two CDs being yet unreleased, and a 80 page booklet. The ultimative Zeuhl Xmas present?
Magma! New 180 gr. LP reissues from the new label Jazz Village include the following albums: Wurdah Itah (27/05/15), the Single Flöë Ëssi / Ëktah (22/05/15), Attahk (22/04/15), Üdü Wüdü (22/04/15), Félicité Thösz (25/02/15). All include a card offering free digital download of WAV files (CD Master Quality)
Magma: Slag Tanz. Jazz Village (JV 570051). Jan. 2015. Recorded and mixed between september 2013 and september 2014 at UZ Studio, the new album - whose title is printed on an embossed black cover (both CD and vinyl) - is a very short one (25mn) but gave Christian Vander the opportunity to rearrange a composition he hadn't been quite satisfied for years. It is performed by the same line up as on the previous album, favouring acoustic colours and accessibility; also noteworthy is the presence of texts sung in French, co-existing with those in kobaian!
Magma: Rïah Sahïltaahk. Jazz Village (JV 570045). 19/09/14. French prog legends Magma have signed to a new label: Jazz Village. Over the next 18 months the label will release new works as well as undertaking a major vinyl re-issue programme. The first release is a dramatic reworking of the epic track Rïah Sahïltaahk, recorded for the first time on the 2001° Centigrades album but Christian Vander wasn't satisfied with it and wanted to rework on it. One major change is that the horn section is gone, its function redistributed to the vibraphone and the chorists. You can judge the result by yourself!
Magma: Zühn Wöhl Ünsai. Street date: 25/04/14. 2CD. Recorded on February 6th 1974 and being the band's first date in Germany, here's a live concert focusing on Mekanďk Destruktďw Kommandöh but also Theusz Hamtaahk and a drum solo (both on CD2).
Magma: Mythes et Légendes Epok V. DVD. Seventh Records (SEVENTH VD8). Release date: 06/05/13. New episode in the saga of recordings at the French club Le Triton, here from June 30th to July 2nd, 2011. Featuring the current line-up and the newcomers, Hervé Aknin on vocals and percussion, Bruno Ruder on Fender Rhodes. NTSC all regions, about two hours running time.
Magma: Félicité Thösz. Seventh Records (SEVENTH A XXXVII). 2012. New album by the Zeuhl band Nr. 1, rather short in duration and dominated by the title track, once again a work of epic dimensions with a strong choral body proudly raised by the celestial voices of Stella Vander & Isabelle Feuillebois; add a formidable mix of sonic colours, including modern classical impressionism (Debussy), the untiring pulse of the rhythm section led by master man Christian and you are starting a trip that will lead you from Japan to the Urals via Central Asia with a detour to pay homage to Tamla Motown!
Magma: Emehntett-Re. Street date: November 13!! The new studio album is on the way and with him is following a DVD with "Making Of" stuff for about 60 minutes. The Kobaďa meteroid is approaching, Zeuhlians take care!
Magma live in Bourges, France, 1979. This is the latest release from Seventh Records archive department (AKT XV). Double CD featuring maybe one of the less heard Magma line-ups, with André & Michel Herve, respectively on Fender Rhodes/synths and el bass, Jean-Luc Chevalier on guitar and bass, Klaus Blasquiz, Stella Vander, LisaDeluxe, Maria Popkiewicz on vocals. This is a rarely documented period and the songs played include classics like Mëkanďk Dëstruktďw Kömmandöh, Hhaď, but also tunes from the Attahk album or in a similar spirit - like Retrovision, heard on the Retrospektďw album! And a few surprises!
Magma: Mythes Et Légendes Volume 4. Seventh Records (SEVENTHVD7). This is the last volume dedicated to the coverage of the band's 2005 residency at the French club Le Triton in Paris. This volume is mainly focusing on the current Magma line-up but there is a version of Kobaďa featuring both Klaus Blasquiz & Jannick Top and a bonus documentary as well.
Magma: Mythes et Légendes Epok 3. This is the 3rd DVD devoted to Magma's residency at the French club Le Triton in 2005. Epok 3 features the current formation with keyboardist and previous member Benoit Widemann as special guest. There is one more to be released!
Magma Live / Attahk / Üdü Wüdü have been released by RCA/Victor (Japan) as CD "mini LP reproduction". You will loose the bonus tracks which were added on the Seventh Records releases but you will definitely win more dynamic and stereo details. For you guys who need thosae telluric bass sounds!
Neom: Arkana Temporis. Soleil Zeuhl (SZ21). 2009. New French band who recently opened for Magma. All music is composed by Yannick Duchene Sauvage (he's in charge of vocals, electric guitar and drums). With Rhodes played by Carole Duchene Sauvage (his wife?) and William Pawelzik on bass, you have the complete line-up. The mastering is due to Israeli sound expert Udi Koomran, which in itself is a guarantee of a top notch end product! Go get them!
Offering: Concert Triton 2013 2CD+DVD. Thirty years have flown by, removing Offering from the sight and hearing of younger generations. Now they also can benefit from the wonderful "gift" that "Offering" was, Christian Vander and his musicians having decided to celebrate this anniversary by recreating the music with the same enthusiasm as on the original. 127 mn - NTSC all regions
One Shot: Live in Tokyo. Soleil Zeuhl (SZ 29). 2011. In 2010 One Shot went to Japan for a few concerts. This live CD was recorded in a small club in Tokyo on August 3rd, 2010. The sound of the recording is a marvel, the band never sounded better, huge dynamics in here! Emmanuel Borghi having departured the previous year, it is no surprise that he's been replaced by Bruno Ruder who is also the new keyboard player in ....Magma! He makes his debut on CD with One Shot here. The 4 guys must have been on fire that night for playing with such rage & density! The music bites, it is dark & it rocks - possibly with less jazz background that before. The stage is really the place where they are at their best, and this is fully evidenced here (their 2nd live recording with "Vendredi 13" in 2001). A special mention to the rythm section of Philippe Bussonnet on bass & Daniel Jeand'heur on drums who were truly exceptionnal that night! To be played loud! 6 tracks - 63 minutes.
One Shot: Reforged. Soleil Zeuhl (SZ 25). 2010. Woow ... the long time OOP debut album by the French quartet is now reissued, re-mixed by James Mac Gaw & Pierre Luzy and remastered for better dynamics. It has 1 bonus track, recorded the same day as the album and not featured on the first issue. New cover art too!
One Shot: Dark Shot. Le Triton TRI-08515. 2008. This splendid CD + DVD release will certainly rejoy fans of this Magma offshoot. Recorded and mixed in the own studios of the French club (and label) Le Triton on January 13-14th (CD) or January 24th (DVD), this is the 4th output by the band, grooving like hell and really really hot! The DVD is taken from a concert and the entire unit will provide you with over 2 hours of revitalization and renewed NRJ!!
Another Zeuhl nice surprise is the release of a new live album by the French group One Shot: Ewaz Vader. It is released on the label Le Triton and was recorded live at their own Parisian club in 2005. A video track of nearly 15 minutes completes this wonderful release! In case you don't know, the musicians of One Shot are, except from the drummer, all members of the current Magma line-up :)
Since we are buzy with Zeuhl, please note the new release on the French label Soleil Zeuhl:
Pienza: Indiens d'Europe (SZ14). The line-up is James Mac Gaw (Magma, One Shot) on bass (yes, NOT guitar, he plays bass too!!), Daniel Jeand'Heur (One Shot) on drums and percussions. Add to this Thierry Bruneau: electric hurdy gurdy. The music was recorded live during summer 2005 and is very heavy, the electric hurdy gurdy being treated like a guitar with a lot of power & distorsions. Folk is just a basis for this powerful great jam between 3 exceptional players who each push the boundaries of their instrument in very unusual ways : distorted electric hurdy gurdy, explosive drums & a Huge Zeuhl bass that goes chorus almost every minute. Difficult to name.....explosive-zeuhl-folk ?
Pseu: S/T. This French band coming from the prog scene around Bordeaux existed between 1979 and 1983. This release presents us studio recordings from 81 & 82. The Zeuhl lineage is obvious but guitar gets here a more present role than in any Magma record, giving the music another flavour and originality which prevents it from being stamped as a clone.
Scherzoo: 5. Lizard (LIZCD0163). October 2020. 05 is both a fresh new start for Scherzoo and a natural evolution of the keyboards driven formula introduced in its last album. Mostly recorded in a live setting, this is the sound of a band brimming with confidence, benefiting from the stability of its line-up and strengthened by four years of playing together. Signing with Lizard Records marks a important new step for the french quartet, a perfect fit since the open mindedness of the Italian label joins perfectly the band's desire to broaden its musical horizons. Fender Rhodes and organ are still the main focus, but the addition of Mellotrons, synthesisers, Clavinet or acoustic piano results in the sonically most refined and diverse Scherzoo album to date, which will strongly appeal to all lovers of vintage keyboards. 05 brings also another voice (sort of speak for an all instrumental music!) with leader François Thollot sharing for the first time the compositional duties with keyboardist Grégoire Plancher, who contributes with two original tunes. Blending effortlessly Avant-prog, Canterbury flavoured sound or Classic Prog, and reaching its climax with the epic 14 minutes of «Tsunami», the eight tracks explore both darkness and light, taking the listener through a musical trip full of twist and turns and memorable melodic ideas
Scherzoo: 02. Soleil Zeuhl (SZ 36). 2012. This new album clearly follows the footsteps of "01" published in 2011 and recorded by the same line-up. As for "01", the album has a couple of tracks previously featured in Thollot's 1st solo album ("Ceux d'en face" - 2002) but here re-written, re-arranged and in the end vastly improved. The music of Scherzoo sums up the numerous influences of Thollot : RIO, Zeuhl, Canterbury etc.. This will be the last Scherzoo CD with this line-up as since the recording the guitar player has left and is now replaced by a violin player - bringing another sonic picture of the band. To be continued ...
Shub Niggurath: Introduction. Soleil Zeuhl (SZ22). 2009. Also mastered by Udi, this is the CD transfer of the first Shub Niggurath demo, going back to the mid 80's and until now only available as a cassette recording. Presented in a nice flat digipack, here are 41 minutes of dark delirium!
Jannick Top: Infernal Machine. Utopic Records (UR01009). Sensational news! Magma's bass player has finalized a new Zeuhl project: a new 57 minutes long composition, recorded with the help of many Magma members, from the boss himself on the drums and his wife to Klaus Blasquiz or newer members like guitarist James MacGaw. As usual with Top, you'll have to expect this slowly hypnotic spiral building up and up, magnifying musical tensions before releasing them; the soundscape is heavy throughout and has such a massive feel that you will expect your speakers to crater your floor boards! So welcome back Mr. Growl!


Unit Wail: Pangaea Proxima. Soleil Zeuhl (SZ 32). 2012. This is the long awaited new project of Franck Fromy, founder member of the now legendary Shub-Niggurath. Unit Wail is the next step after his (sadly) little known "000" experience from 2000 (the album "Crypto Sensus" was released on Musea/Gazul). The line-up is Vincent Sicot-Vantalon (keys & all compositions), Philippe Haxaire (drums), Adrian Luna (bass), Emmanuel Pothier (synths) & Franck Fromy (guitar). Also featured on 1 track is James Hugget from US band Combat Astronomy. Propelled by a heavy rocking band, the music explores dark Crimsonian horizons, illuminated by Franck's stellar guitar. Unit Wail proposes us here some kind of dark Zeuhl post-rock, exploring little frequented side-paths.
Unit Wail: Beyond Space Edges. Soleil Mutant 46. March 2015. Third album by the French band featuring guitarist Franck Fromy (Shub-Niggurath, Triple 000).
Universal Totem Orchestra: Mathematical Mother. Black Widow (BWRCD 198-2). Available as jewel case and digipak CD. Jan. 2017. After their 2006 album "The Magus", the band comes now with their third opus, mixing Zeuhl with other influences like old Italian prog school, Banco del Mutuo Soccorso and especially Area. The music also presents a gothic side, dark moody arrangements, Gregorian choirs, operatic vocals with the incredible soprano voice of Ana Torres. Dissonant avant-prog passages with complex guitar breaks and deep grooves are blended with classical sections, often with great piano work and huge symphonic themes with dominant organ and synth parts.
Universal Totem Orchestra: Mathematical Mother. Black Widow (BWRCD 198-2). Jewel case and digipak editions available. 2016. While U.T.O. music is firmly under a zeuhl tag, there are some other influences here to be found, from the old Italian prog school, like Banco del Mutuo Soccorso and especially Area. They also present a gothic side, dark moody arrangements, Gregorian choirs, operatic vocals with the incredible soprano voice of Ana Torres. Dissonant avant-prog passages with complex guitar breaks and deep grooves are blended with classical sections, often with great piano work and huge symphonic themes with dominant organ and synth parts. The rhythm section is top notch. This is the third album after "Rituale Alieno" (1998) and "The Magus" (2006)
Universal Totem Orchestra: The Magus. Black Widow BWR106. "The Magus" is the second album from Universal Totem Orchestra after the debut titled "Rituale Alieno" (Black Widow Records, BWR 022, 1999), and describe a host of influences to create a dark and dense experience such a combination of the grandeur of the best symphonic rock with the repetitive intensity of zeuhl music. It's a jazz/rock simphonyc composition which concludes a Trilogy ("Hidden Opera", "Rituale Alieno", "The Magus") dedicated to the Human Alienation; from the most esoteric state to the most psychal complex one, crossing extreme forms of analysis and autoanalysis
VAK: Budo. Soleil Zeuhl (SZ 55). Sept. 2018. This is VAk's 2nd CD but their real first album as the 1st CD was a compilation of early works (2 EPs) recorded over a long time period and not initially intended for physical release. We have now a very mature band and a slightly different line-up : Aurélie Sainte-Croix (vocals), Vladimir Mejstelman (drums and compos), Joël Crouzet (bass and guitar) and Alexandre Michaan (keys & compos). With also guests on sax, flute & guitars. The album features 3 long tracks (2 clockin' over 20 minutes). The music is strongly rooted into Zeuhl sounds, the closest comparison could possibly be Eskaton because of the beautiful wordless singing of Aurélie. Strong rhythm section and great keys works by Alex. Udi Koomran did the mastering.
Seventh Records Japan reissue the third album by keyboardist Benoît Widemann, originally released on CY Records in 1984 and centered around the trio format. Four players are making various combinations of rhythm section; bass player Sylvin Marc with either drummer Kirt Rust or François Laizeau, the latter being also paired to ex-Magma bassist Dominique Bertram. The final tune is a lovely Moog solo piece, just for the sake of its fantastic sound! A bonus track recorded in 2009 also presents the current work of Widemann, due to a later release. So if you want to hear expert hands and brain tilting Moog, Prophet, Oberheim analog synths, this one is a MUST!
Xing Sa: Création de l'Univers. Soleil Zeuhl (SZ 24). 2010. Debut album by this French trio and side band evolved from Setna. Mostly instrumental and in a Zeuhl prog vein, the compositions are rockier than in Setna; let's note the guest appearance of Yannick Duchene Sauvage from the band Neom (another French affiliate of the Zeuhl family) and a superb Moog work throughout the album (Hello Benoît W. !!)


Alco Frisbass: S/T. Fading Records (FAD016CD). Feb. 2015. A new rousing episode of pure Canterbury-sound on Fading Records! Alco Frisbass from France advances a spectacular combination of elegant melodies and melting riffs revisiting the best of Canterbury's scenes with the support of: Jacob Holm Lupo (White Willow), Paolo "Ske" Botta (Not A Good Sign, Ske, Yugen), Thierry Payssan (Minimum Vital), Archimede De Martini (Stormy Six).
Amoeba Split: Dance of the Goodbyes. This Spanish progressive jazz-rock band heavyly influenced by the Canterbury Sound had released some kind of demo in 2003; those three sounds have been included in the present CD but rearranged and in fact re-recorded too. Three more and new tracks complete the CD and winkles to Canterbury are also shown with some humour, aka this title: Dedicated to Us But We Werent Listening! Oh by the way, it's a 500 CDs limited and numbered edition.
Brainville 3: Trial by Headline. Recommended (RER0244). The spelling Brainville *3* is used to remind us that this is the third line-up by this Canterburian super band. After the loss of the late Pip Pyle, drummer Chris Cutler, of Henry Cow's fame, took up the torch, rejoining the two Soft Machine alumni, bassist Hugh Hopper and guitarist, poet, rebel Daevid Allen. This explosive meeting was recorded during their 2007 tour.
More Brainville! A DVD is also available, presenting the shooting of 3 tracks during a concert at the French club "Le Triton" on June 8, 2007. Clocking just above half an hour, it is completed by a 52mn film consisting of an interview intersperced with music inserts. And oh! I was just about to forget to tell you that Didier Malherbe is guesting in the concert on tarobago ...
Caravan: Paradise Filter. Pledge Music. Dec. 2013. Their first studio album since 2003! Ten years ago, triggering maybe therefore ten tracks, with the same line up seen/heard lately, Mark Walker being now the only drum voice after Richard Coughlan's death! The album definitely still has a Caravan sound, just version 2013! Geoffrey Richardson keeps surprising, this time through his guitar playing, while also being the lead singer on his own tunes (he is bizarrely not credited for this, just backing bocals!)
Caravan: Live At Metropolis Studios 2012. CD+DVD. 05/06/12. Recorded live in December 2011, here's a superb live performance by the cult band, augmented on the DVD by an interview with Pye Hastings and Geoffrey Richardson
Caravan: The European Tour 2011: Live At Shepards Bush Empire. Concert Live (CLCD388). 2CD. 26/03/12. This is an exclusive recording taken from the band's performance on October 8th, 2011, part of their extensive European Tour.
Caravan: In The Land Of Grey And Pink. 2CD+DVD. Street date: 30/05/11. To celebrate the 40th year of "In The Land Of Grey And Pink"'s release, Caravan are releasing a three disc version of the album. The first disc will be a remastered version mixed by Paschal Byrne and three stereo mixes done by Steven Wilson (Porcupine Tree, Blackfield and more) while the second disc features two previously unreleased versions of "It Doesn't Take A Lot" and "Nigel Blows A Tune" plus four non-album tracks remixed by Wilson. Disc two also includes three songs recorded live for BBC radio's Sounds of the Seventies - "Love To Love You", "Love Song Without Flute" and "In The Land Of Grey And Pink" plus two songs recorded live for John Peel's Sunday Concert which included a superb cover version of Soft Machine's "Feelin, Reelin, Squealin" and Caravan's own magnum opus, "Nine Feet Underground". The third disc is a DVD featuring the brand new 5.1 Surround Sound and Stereo mix of the album plus two performances recorded for German TV's Beat Club in June 1971. "Golf Girl" was broadcast at the time but "Winter Wine" has never been seen. A defining moment in Caravan's career and in the Canterbury progressive scene!
Clear Frame: S/T. Continuity Records (TINU001). Distributed by Recommended Records, here's a record between free jazz and Canterbury, commissioned by the BBC and scrutinized for the production by ex Soft Machine bassist, the one and only Hugh Hopper. The Canterbury link is further sensible in the presence of Robert Wyatt as guest artist on cornet. The connection with free are drummer Charles Hayward (The Heat) and saxophonist Lol Coxhill, while the last member is vibraphonist Orphy Robinson, also playing marimba and steel pans.


Corte Aulica: Il Temporale E L'arcobaleno. Mellow Records MMP490. The progessive rock band Corte Aulica started playing in January 2006 with the objective to create music which reminds of the Canterbury setting of the seventies, Camel, Caravan and Hatfield and the North above all, but at the same time keeping its strong originality both in the composing and in the sound. In December 2006, nearly only a year after their birth, the group recorded 9 pieces of own composition.
Beppe Crovella: What's Rattlin' On The Moon? Moonjune (MJR030). 2009. Mellotron, Fender Rhodes Stage 73 electric piano, Wurlitzer E200 electric piano, Hohner electric piano, Hohner Clavinet D6, Rösler Grand Piano, Hammond Organ M102, Farfisa Professional; neither analog or digital synthesizers, or other digital keyboards were used on this recording, an entirely personal vision of the music written by Mike Ratledge, the much acclaimed keyboardist of Soft Machine. Beppe Crovella has succesfully avoided all the traps that such a tribute may throw under your feet! By bringing his love into the very spirit of our man, not interested in emulating or just faithfully reproducing phrase for phrase, he has achieved this fantastic challenge of bringing you from Mike Ratledge to Beppe Crovella! Allusions and familiar sounds appear of course here and there but they remain means of tightening you to the spirit of Ratledge, never becoming a goal for themselves. And after presenting you the core of his love work, Beppe offers a few more pieces conceived as before and after the project, the latter being as well some kind of good bye to departed stars of the Soft Machine galaxy, saxophonist Elton Dean and bass extraordinaire Hugh Hopper. Thank you, Beppe! This is one of the best tributes I've heard for years!
Elton Dean & Sophia Domancich! This is the new release by HUX Records HUX 063, entitled "Avant" and due to release for March 25, 2005. It features a recording of a live concert which the duo performed in France last year. This fully improvised show was the first time they had ever performed as a duo. The accompanying full colour booklet includes a brief note from both Elton and Sophia.
Delta Saxophone Quartet: Dedicated To You But You Weren't Listening - The Music Of Soft Machine. Moonjune MJR017. The Delta Saxophone Quartet was formed in 1984 and whether performing works by Mike Westbrook, Steve Reich, Philip Glass or Terry Riley, their musical choices have always come with their own demands and challenges. This time, the challenge is to tackle Soft Machine's music, bringing it anew knowing it is already perceived as cult-like and legendary! It takes a love of the source and a strong desire to create something fresh and inviting that stands both as a tribute but also on its own terms! The repertoire chosen spans over many years in the band's career and stylistic periods and to help them reach the sacred goal without alienating the music's spirit or even the fans, we'll find special contributions by bass player Hugh Hopper (also standing for loops on Facelift) and vocalist Morgan Fischer (also playing hurdy gurdy and background electronics). All in all, a new angle of vision and new colours for a still much alive music!
Santa Claus has surely flown over Canterbury this year and the brand new Egg archive release is a pure gift to all lovers of the genre. Egg consisted of Dave Stewart (keyboards), Mont Campbell (bass/vocals) and Clive Brooks (drums). Known for their uncompromising complexity and pinpoint accuracy of performance, the group was one of the most musically adventurous to emerge from the UK underground scene of the late '60s. The new archive release is titled "The Metronomical Society" and is a collection of live and studio recordings made by the pioneering trio between 1969 and 1972. It features archive material unheard for nearly 40 years, including a sizeable segment of Egg's last Roundhouse concert which demonstrates the group's live power. Also included are superior versions of tracks from the band's radio sessions, previously available only on poor-quality bootlegs. The CD lasts over an hour and ships in a full-colour Digipak with a 20-page booklet containing Egg's history in the musicians' own words, unique period photos and artwork. If not enough, a companion booklet called "Copious Notes" is also released and tells the inside story of Uriel, Egg, Arzachel and the Ottawa Company from the formation of Uriel in early 1968 to the making of Egg's final album The Civil Surface in 1974. The text is crammed full of personal memoirs, anecdotes, short stories, random recollections, social observation, period details, musical analysis and song lyrics, as well as a priceless collection of archive photos taken by Terry Yetton and the musicians. An essential read for Canterbury and prog fans, UK music historians and collectors. Available from Burning Shed!
Equip'Out: Up! Voiceprint VP348CD. Equipe Out was the band Pip formed with Sophia Domanchich and also former Soft Machinesax player Elton Dean and fellow Softs member Hugh Hopper. Up was the bands second album originally released in 1991. This album has been unavailable for many years and this re issue has been remastered for this release.
Patrick Forgas: Cocktail. Musea FGBG 4758. May 2008. Another welcome reissue! Forgas' debut album from 1977 got him to be often called the French answer to Canterbury! And in fact there is indeed an inspiration from the likes of Robert Wyatt or his band Soft Machine. But this is only one picture from the entire album. In his first album, Forgas has with him a serious and rock solid bass player in the person of Gerard Prevost, who has been member of groups such as Zao or Rahmann. Cocktail is an album that displays superb compositions, full of invention and melodic research. It has been OOP for many many years so pick it NOW and rediscover one of the best hidden secrets of the French scene from the late 70's!
John Greaves: Songs. Dark Companion (DCRS001). State of the art and completely remastered from the original tapes at the legendary Elfo Studios, John Greaves' masterpiece is now available as papersleeve in a limited edition of hand numbered 900 copies. Originally released in 1994, the album is considered one of the cornerstones of the new music and the Canterbury scene. Greaves will also be remembered for his many collaborations, Soft Heap, Mike Oldfield, Robert Wyatt, Michael Nyman, and many others. On this album appear prominent special guests such as Robert Wyatt, Elton Dean, David Cunningham, Kristoffer Blegvad, Sofia Domanchich and other. A wonderful opportunity to catch this album if you haven't it yet, now in an edition with impeccable sound, enriched by new photos and new liner notes written by John himself, in addition to the original.
The Happy Accidents: Masters of the Balloonafon (DVD-Video). Burning Shed. July 07. A collection of songs, instrumentals and vocal narrative pieces accompanied by video sequences that enhance the mood and content of each track. The audio has been recorded in 5.1 Surround Sound and is also stereo compatible. Each track invokes the spirit of the Canterbury Sound, possessing the musical originality and multi-instrumental dexterity associated with the genre but leavened with large doses of humour and eccentricity. Featuring a cameo appearance by Robert Wyatt.
Hatfield & The North: Hattitude. Following the success of Hatwise Choice, the Hatfield musicians continue their archive CD series with a second volume of rare '70s recordings. The series was given extra momentum by the discovery of a large collection of previously unheard live tapes, the highlights of which have been personally compiled by the band members themselves. As on Hatwise Choice (released in January 2005), the new CD contains a mixture of live and studio tracks (including extracts from the band's radio sessions) and features some hitherto unrecorded compositions. The CD comes in a full colour Digipak with a 20-page booklet containing archive photos and period artwork. The band history initiated in Hatwise Choice continues with the four musicians recounting behind-the-scenes events, road stories, musical reflections and descriptions of recording their debut album in Oxfordshire's Manor Studios. These personal memoirs provide a detailed chronicle of the events of 1973, a 'year in the life' of a young, talented and exciting British band. They will allow us one more time to think of and appreciate all facets of the late Pip Pyle, from solid and energic drummer to phenomenal entertainer
A Canterburian Miracle! has got the name "Hatwise Choice". This is no less than the result of years of hard work used to persuade the musicians of Hatfield & the North of finally setting up an official release showing their strength and magic as a live act. Initiated by drummer Pip Pyle, the CD presents a choice of tracks taken either from live concerts or first generation tapes of BBC sessions. The booklet contains many informative details by the musicians about the band's history, the instruments used and a good dose of a humoristic approach. This CD can for the moment only be ordered here: www.burningshed.com. Not to be missed! This is vol. 1 of a series suggesting that more is to come ...


Henry Cow: 40th Anniversary Box Set Volumes 1 & 2. This release is without any doubt one of the biggest hits for the rest of the year! 9 CDs and 1 DVD with 2 substantial books, in two solid boxes. Limited Edition. Pre-order taken directly by Recommended Records UK. In its about 10 years of existence, Henry Cow covered much ground and if the official studio releases are not missing, live performances are far less with nearly only "Concerts" giving us a complete idea of what the band was able to come with on stage! This boxset will definitely bring new light on those aspects since all material is chosen from all previously unreleased recordings, that include many compositions and improvisations new to anyone who only knows the official releases; there is also a rich documentation of a number of one-off projects and events and - where different or remarkable enough to justify inclusion - live versions of parts of the LP repertoire. Many of these recordings are high quality radio transcriptions taken directly from the original masters, others are less hi-fi, but justified we think by their historic and musical quality. And everything has been carefully transferred and re-mastered by Bob Drake to the best audio quality that current technology allows without interference or tampering. It's all a million times better than the terrible bootlegs that have surfaced until now. And then there is the DVD: 80 minutes of the 1976 Cow (with Georgina Born & Dagmar Krause) performing many unreleased pieces as well as "Living in the Heart of The Beast", "Beautiful As The Moon", etc... This is the only known video recording in existence - professionally made, multi camera - and has not been recovered since its original broadcast (just scour U-Tube, Cow is conspicuous by its total absence). And last but not least, there is a great deal of written, photographic and textual documentation. So let's the fest begin!


Honduras Libregrupo : La Única Posición Es La Oposición (2008). This quartet from Argentina had previously interpreted Robert Wyatt's "Sea Song" (downloadable on their site at Sea Song). Here's their *real* first album and the spirit of Matching Mole is not quite far! A nice surprise!
Brian Hopper: If Ever I Am. Voiceprint VP 337. If Ever I am is a fine album that has its roots in the revered Canterbury scene and its sights on perhaps wider pastures. The album is an eclectic mix of jazz and progressive rock and features performances from at least two other members of the Wilde Flowers in Brian's brother Hugh Hopper and also Robert Wyatt. Brian's other musical partner Robert Fenner is also featured throughout on guitar. If Ever I am is of course aimed at the huge cult following that the Canterbury Scene attracts but the album will also be of interest to lovers of finely crafted jazz tinged progressive rock.
Hugh Hopper: Dedicated to Hugh IS the true sensation of the late 2014! Here is a 10-CD archival celebration of the music of bass guitarist, composer Hugh Hopper, comprised of previously unreleased Hi-Fidelity recordings. Compiled by Michael King, Canterbury huge fan and owner of the now defunct label Reel Recordings. This ten part series is to compliment a heretofore large body of work (over sixty titles) by presenting previously unreleased concert and studio recordings, with a focus on Hugh's compositions as performed by groups under his leadership. All proceeds are to benefit Hugh's Hopper's family. Here's the content:
+ Volume 1 - Memories. Hugh introduces a selection of rare tracks from across his career
+ Volume 2 - Frangloband. Live at Triton Club, Paris 2004
+ Volume 3 - North & South. Co-credited with Scottish drummer Mike Travis (Gilgamesh). Live in Aberdeen 1995
+ Volume 4 - Four by Hugh by Four. One-off quartet live at Bimhuis, Amsterdam, 2000
+ Volume 5 - Heart to Heart. Co-credited with guitarist Phil Miller (Hatfield/National Health/In Cahoots). Studio duet performance, Amsterdam, 2007
+ Volume 6 - Special Friends. Rare concert recordings, 1992 through 1995, of Hugh's project with Phil Miller, Didier Malherbe (Gong), Pip Pyle & Elton Dean - a.k.a. Short Wave. + Volume 7 - Soft Boundaries. Triton, Paris concert recordings with Elton Dean, Sophia Domancich & Simon Goubert 2005
+ Volume 8 - Bass On Top. Improvised studio session with pianist Slava Ganelin & drummer Aahron Kaminsky, Israel 2007
+ Volume 9 - Anatomy of Facelift. Five live performances of Hugh's signature composition, Facelift, as performed by Soft Machine, 1969 through 1971. Includes extracts from Lois Frith's University Thesis: Anatomy of Facelift
+ Volume 10 - Was A Friend. Various rare tracks, including duets with drummers Chris Cutler (Henry Cow) & Seb Rockford and concluding with Hugh final musical performance: Was A Friend, performed by Denis Colin Trio, 2008


Hugh Hopper: Numero D'Vol. Saxophonist Simon Picard, keyboardist Steve Franklin and drummer Charles Hayward join Soft Machine Legacy's Hopper for a session that also proves there's plenty of room for a backbeat in extemporaneous music. A music which has somehow an obsessive feel due to a rather groovy and repetitive playing of the rhythm section; not the *straight ahead shake it baby* kind of groove, rather a haunting and lurking one, on top of which the sax improvisations fly with passion and intensity. Steve Franklin has a really impressive palette of sounds and structures here and he sometimes explodes as well, showing great chops and a playing rich in ideas. Hugh comes in the front a few times with his demonic fuzz bass playing, like a short but violent rain taking everyone by surprise. Hayward is definitely (together with Hugh) the clock of the entity and shows a real organic calm power. The CD is produced by Hugh but all compositions are collectively signed. A much recommended recording to Canterbury fans but beyond this genre as well!
Hugh Hopper: Hopper Tunity Box. Cuneiform RUN 240. Remastered edition of the 2nd solo album by the ex-Soft Machine member. With him are taking part a great number of musicians affiliated to the Canterbury style: old time mate Elton Dean, drummer Nigel Morris, the head, heart and legs of National Health: keyboardist Dave Stewart, saxophonist Gary Windo, cornetist Mark Charig, etc...
Improgressive: Primo. Slam Productions (SLAMCD 564). 27/07/15. Improgressive consists of Alberto Popolla (clarinets) and Errico Defabritiis (saxophones), a longstanding Italian reeds duo whose work is deliberately inspired by the work of a bunch of British Rock musicians and composers known as the core of the 70's Canterbury music scene. Their first disc is the result of a massive arrangement work of some of the most peculiar compositions by progressive heroes such as Hugh Hopper, Daevid Allen, Kevin Ayers, Phil Milller and Robert Wyatt plus a couple of "extra" numbers chosen from the early King Crimson repertoire. Popolla's imaginative arrangements tend to explore new relationships between melodies, harmonies and rhythms derived from songs and musics originally conceived for rock bands like Soft Machine, Hatfield and the North, Caravan and Mathing Mole. An incredibly varied, complex body of music, intelligently adapted to a new, essential sound format where Errico Defabritiis appears as the perfect counterpoint within a passionate and tight instrumental dialogue.
Jakko M.Jakszyk: The Bruised Romantic Glee Club. It is a stunning and beautifully packaged 2CD set containing one disc of powerfully haunting original songs and another comprising unlikely cover versions of material by Soft Machine, King Crimson and Henry Cow. Featuring sophisticated production values and inspired guest performances from a stellar cast that includes Robert Fripp, Mel Collins, Danny Thompson, Gavin Harrison, Dave Stewart, Hugh Hopper and many others, this is Jakko Jakszyk's most accomplished and heartfelt release to date. street date is October 16 and signed copies can be ordered on Burning Shed's web site!
Matching Mole: On The Radio (HUX 083). Fans will certainly have got in hands this collection of BBC recordings, which was years ago available on the market, more or less bootleg. The good news is that even for those completists, the HUX release will have some interest in that more material, previously unavailable, has been added to the previously known! (some more John Peel sessions!). Both Dave sinclair & Dave MacRae are featured keyboardists on this record. This special digipack CD features an original cover photograph by Robert Wyatt, who also compiled the running order. The accompanying 12 page CD booklet features extensive liner notes by Matching Mole bassist, Bill MacCormick, plus rare period photos and comprehensive recording details.
Phil Miller / In Cahoots: Mind Over Matter. New album by the guitarist! After years of absence, Phil has finally gathered new compositions for a new album; well, recorded between November 2009 and January 2010! Part of the band is still there (Fred Baker on bass, Pete Lemer on keyboards, Mark Fletcher on drums) while newcomers appear for the first time: Paul Booth (tenor and soprano saxes, flute) and Mark Armstrong (trumpet and flugelhorn). As usual, refined and well crafted arrangements embellish compositions already beautiful in themselves; great music takes time to be penned, maybe therefore the five years gap since Conspiracy Theories; so ... for now, enjoy and welcome back, Phil!
The new album by Phil Miller's In Cahoots is ready and called "Conspiracy Theories". Released on his own label Crescent Discs (CD8CD), it shows a few conceptual changes in that the band has morphed into a multifaceted group with a more varied personnel. The project for recording this CD started in November 2004 and was completed in July 2006. Fred Baker, Pete Lemer & Mark Fletcher are still at the heart of the group but many old friends are making this time their appearance, like Richard Sinclair or the duo Dave Stewart & Barbara Gaskin, which was already heard in Phil's album "Cutting both Ways", many years way back. Also the presence of Didier Malherbe goes back to the time of Short Waves. Other guest appearances include guitarist Doug Boyle, Zappatistas members Annie Whitehead & Simon Finch and finally a musician who played with In Cahoots in July 2005, Simon Picard. Doing a CD this way implies that the band redefines itself by what is written for and attempted by it and who is in it.
Miller / Coxhill: Miller / Coxhill - "the Story So Far..." "... Cuneiform RUNE253/254. After having met each other in 68 in the group Delivery, pianist steve Miller (Phil's brother by the way) and saxophonist Lol Coxhill released in the 70's two duo records which quickly became cult records. Cuneiform reissues them today with a gorgeous 20 pages booklet filled with notes, interviews and rare photos plus 20 minutes of unreleased music by Delivery, just as it was about to become Hatfield & The North. Those treasured minutes feature bassists Richard Sinclair & Roy Babbington, the late drummer Pip Pyle, supplementing Miller and Coxhill. A must for Canterbury fans!
Mop Meuchiine: Mop Meuchiine plays Robert Wyatt. Le Chant du Monde (2010). Here's a French tribute to the music of Robert Wyatt, counting 9 cover tunes (or tunes covered by Wyatt) and also offering some nice surprises like an interview of Robert, giving his meaning on the Big Bang theory!
North Sea Radio Orchestra (with John Greaves & Annie Barbazza): Folly Bololey (Songs from Robert Wyatt's Rock Bottom). Dark Companion (DCLP012 Blue Vinyl / DC012 CD). May 2019. Critically acclaimed as one of the best records ever, 1974 Robert Wyatt's masterpiece has been re-arranged by Craig Fortnam for his amazing North Sea Radio Orchestra. Featuring long time Wyatt's collaborator and Henry Cow founder John Greaves on bass guitar and vocals and the amazing vocalist Annie Barbazza as lead singer: this is a hearfelt, fantastic tribute to Robert Wyatt's music.
Romantic Warriors III Got Canterbury? Zeitgeist Media. DVD. May 2016. In the process of producing the "Romantic Warriors III - Canterbury Tales" documentary, filming live concerts and collecting interviews from some of the legendary minds in the Canterbury Progressive scene, the Zeitgeist Media team acquired a wealth of extremely interesting content that far exceeded what we could fit inside of the film. The result was bound to be a companion DVD to the documentary. The Got Canterbury DVD Digipack features 120 minutes of live concert footage of five Progressive bands influenced by the Canterbury bands, and 160 minutes of unseen interviews with members of the original Canterbury bands and with contemporary musicians currently shaping the sounds of modern Canterbury-progressive music. Among the gems, the remaining unseen footage of Daevid Allen and interviews with the late Giorgio Gomelsky. Live concerts include performances by Soft Machine Legacy, Forgas Band Phenomena, The Wrong Object, Glass and The Muffins. In addition, four Canterbury musicians featured in the film perform solo their own composed works: Dave Sinclair, Didier Malherbe, Dirk "Mont" Campbell, and Richard Sinclair. Get it before it's too late ---> here
Scherzoo: 04. Soleil Mutant (SM53). Sept. 2018. As "usual", the line-up around F. Thollot has changed and the music has taken a new direction. Featuring Antony Pontet (electric piano, organ), Grégoire Plancher (electric piano, mellotron), Clément Curaudeau (drums) and François Thollot (bass & all compos). Not much zeuhl in this new all-instrumental album but a strong 70's Soft Machine influence due the prominence of distorted organ. A great modern take on Canterbury style!
Shortwave! A Canterburian reissue.
This album was previously released on the Gemini label and is now reissued by Voiceprint (VP 347) under the name of its drummer, the great Pip Pyle. The other mates were, let's say it again, Phil Miller (Hatfield, Matching Mole), Didier Malherbe (Gong) and the ex Soft Machine's bassist, the wonderfuzzy Hugh Hopper.


Dave Sinclair: Stream. Canterbury's first class melody maker, Dave Sinclair's great new studio album "Stream", will be available soon, planned for February 14th 2011 and to be released on the Crescent label. It will be a real Canterbury feast, look at the guests! Robert Wyatt: Vocal & cornet, Jimmy Hastings: Flutes, clarinets, & soprano sax, Andy Latimer: Electric lead guitar, Annie Haslam & Barbara Gaskin : Vocals, Dave Stewart: Keyboards & arrangement, Doug Boyle: Acoustic & electric guitar, Fred Baker: Bass!
Dave Sinclair: Full Circle / Into The Sun. During the sessions for "Full Circle" (featuring Richard Sinclair, Jim Leverton, Doug Boyle and Theo Travis amongst others), so much material was recorded that a decision was made to issue a further album, "Into the Sun". Available through Burning Shed.
Music By Mail is now able to provide you with most CDs of Richard Sinclair. This includes his newest "What In the World" but also: Live Tracks / RSVP / Caravan of Dreams / Evening of Magic (double CD) / Somewhere in France.
Soft Heap: Al Dente. Al Dente is a Mid-Fidelity concert recording of one of only two public appearances given by the original line-up of Soft Heap (Hopper/Dean/Gowen/Pyle). Recorded on a consumer reel-to-reel machine, November 22nd, 1978 concert at London's Phoenix Club, and featuring a hitherto unreleased composition from the pen of Alan Gowen titled "Sleeping House". Release planned for Spring 2008
Soft Machine: Hidden Details. Moonjune. 6 panels digipak. Hidden Details is a new studio album of Soft Machine, now having dropped Legacy in their name and back to the glorious previous one. It has been recorded at the late great Jon Hiseman's Temple Studio in Surrey, England, last December 2017. It will be released in September 2018 and a limited and highly collectible vinyl edition of only 200 coloured vinyl (orange, blue and tour edition orange & blue marbled) will also be released on the Dutch label Tonefloat, on September 8, 2018. The line up remains the same, with Travis on sax, flute and Fender Rhodes. Special guest Nick Utteridge appears on one track, playing wind chimes. Following their tradition of integrating Soft Machine's tunes alongside new compositions, the new album will present versions of Mike Ratledge's "The Man Who Waved At Trains" and the classic "Out Bloody Rageous".
Soft Machine: Switzerland '74. Cuneiform Records. 2015. This seminal performance of Soft Machine (Allan Holdsworth/Bundles period) from the Montreux Jazz Festival performance on July 4th, 1974, was already known in the bootleg circuits; it is now officially released for the first time ever, with all musicians' consensus, a double disk package including CD and DVD (all region, NTSC format). Rejoice!
Soft Machine. Esoteric Recordings are pleased to announce the long overdue release of the re-mastered edition of two classic albums, out of print since ages and sought after by many!
+ 25/05/10 Bundles (Eclec2196). This classic album from 1975 was starting the jazz-rock period of the band, featuring no less than his highness Allan Holdsworth
+ 28/06/10 Softs (Eclec 2202). The follow up of Bundles came in 1976 and guitarist John Etheridge had replaced Holdsworth. This album has been particularly hardly missed by fans!
+ 29/11/10 Alive and Well Recorded in Paris (ECLEC 22234). Deluxe remastered 2cd edition of Soft Machine's classic 1978 live album with 10 bonus tracks, 8 of which are previously unreleased! The final live recordings to be released by the band during their lifetime, "Alive & Well" was the product of several nights of excellent concerts at Le Palace Theatre in Monmartre, Paris in July 1978. The album was initially released as a single album, although the discovery of multi-track masters of a concert in the archives has resulted in this expanded edition with a CD of additional material recorded in July 1978. Newcomers in the band were violinist Ric Sanders and bass player Steve Cook.

All three titles have been carefully remastered from the original tapes and fully restore the original artwork.


Soft Machine: NDR Jazz Workshop. Cuneifom (Rune 305/306). May 2010. Released for the very first time here is the Soft Machine's television broadcast, recorded for Germany's famous "NDR Jazz Workshop" on May 17, 1973. This performance was one of the earliest shows by the quartet of Roy Babbington (electric bass), Karl Jenkins (oboe, baritone sax, soprano sax, electric piano), Mike Ratledge (electric piano, organ) and drummer John Marshall . The band performed a set of their repertoire in their quartet format and then for the second set they were augmented by two guests: guitarist Gary Boyle (who had just started Isotope) and saxophonist Art Themen. Additionally, Hugh Hopper had just left the group, but he makes a guest appearance (unfortunately audio only), performing 1983; the only known live version of this composition! This long sought-after performance has never been seen since its original broadcast over 35 years ago, not even in poor quality bootlegs. It is the single best quality video document that exists of the group, featuring clear and beautiful visuals and superb live stereo sound. The film footage is so clear and sharp that you can actually see the tape loops that Hugh had set up, hanging from the scafolding next to the band and you can read the address on the box next to Mike Ratledge's echoplex!
Soft Machine: Live At Henie Onstad Art Centre 1971. 2009. Reel Recordings (RR014/015). 2CD + Bonus CD-ROM. Reel Recordings is pleased to announce the imminent release of, according to them, the finest recording of the classic Soft Machine quartet ever committed to tape. They have added to this simply stunning concert performance a specially designed CD-ROM. This colourfully presents an extensive eight-chapter essay: The Soft Machine Sound: An Acoustic Electronic Experience Examined, replete with previously unseen photos and unheard recording extracts. If this concert was known since long among the bootleg collectors, the present release comes from an extraordinary direct-to-Studer, two-track ambient recording and will certainly become the definitive release. Enjoy!
Soft Machine: Drop. Moonjune MJR 023. Leonardo has done it again! This time presenting an often overlooked phase in the long and complex history of Soft Machine, the quartet with the Australian drummer Phil Howard! He only assumed a five-month interim behind the drum stool between Robert Wyatt's departure and his eventual long-term replacement John Marshall. Until today only documented on half of the studio album "Fifth" (1972) and a couple of BBC radio sessions, Phil's buoyant and rather free drumming in a live environment is now perfectly highlighted by this release, also showing how he pushed the band - together with saxophonist Elton Dean into unchartered areas of electric madness, which certainly changed many things, from the way of composing to prospective thoughts of possible futures! This CD documents the German leg of the tour and, as veteran music journalist Steve Lake notes in his detailed liner notes, is a revelation - a glimpse of a highly exciting alternative route Soft Machine decided not to explore further.
Soft Machine still going strong!

+ Soft Machine: Alive in Paris 1970. Voiceprint VPDVD45. This Soft Machine DVD features a live performance captured by French Television on March 2nd, 1970. The concert was filmed at the Théâtre de la Musique in Paris, France and features the classic quartet line-up + saxophonist Lynn Dobson. At last a visual testimony of this cult band live which is long enough to set you in the right mood and give you the feeling of having been there! Absolutely recommended for Canterbury interested people and fans of the band! Lovingly restored from the original master, remastered sound track, 8 page booklet and extensive liner notes by Canterbury expert Aymeric Leroy. Street date: 05/05/08
+ Soft Machine: Middle Earth Masters. Cuneiform RUN 235. This is the remasterized, cleaned up presentation of one of their oldest recordings from before the first album. The original trio of Ayers/Ratledge/Wyatt was recorded in 1967 at the Middle Earth Club of the swinging London. And live .... they were a smokin' trio whose high energy can be rediscovered in this release. Even though everything has been carefully taken care of, the mix still reveals problems with the vocals or instrument levelling. Thus maybe only for the fans, collectors and completists!
+ Soft Machine Legacy: The Paris Concert (INAK6458). DVD. Unfortunately the last testimony of Elton Dean's fabulous playing, both on alt sax and Fender Rhodes. The concert was recorded at the French cult jazz club "New Morning" in december 2005. Elton passed away in February 2006. Great energy and a not to be mistaken pleasure in playing can be perceived throughout, guitarist John Etheridge in great form and always whipping with a brilliant guitar playing, followed enthusiastically by the strong veteran rhythm section of Hugh Hopper & John Marshall. An historical document not to miss!

+ Soft Machine Legacy!
After Softworks comes now a new collaboration where guitarist John Etheridge replaces Alan Holdsworth, the rest of the band still being unchanged: Elton Dean, Hugh Hopper and John Marshall. The band has started its career with an extensive European tour in 2005. Available for now is a limited edition live CD from May 10, 2005 at De Kade, Zaandam, Holland.

+ Soft Machine Out-bloody-rageous: this is the title of a splendid book written by Graham Bennett, the definitive story of Soft Machine with forewords by Daevid Allen, Hugh Hopper and John Etheridge. It is illustrated with over eighty photographs, posters and clippings and includes a full Soft Machine family tree, concert file, discography and sessionography. Strong recommended!

+ Cuneiform Records has now (June 06) released the CD + DVD titled "Grides". The CD portion is from a show from fall, 1970 while the DVD is their performance on the German Beat-Club TV program, recorded March, 1971. Additionally, there is an extra 8 minutes of footage of the band performing "Virtually" that was filmed but never broadcast and which no one has ever seen. Both sound and image quality are amazing!

+ Moonjune Records will that same year present 2 releases: Soft Machine "Floating World Live", the Radio Bremen broadcast from a live concert on January 29, 1975 and featuring the breathtaking performances of the guitar-equilibrist Allan Holdsworth. This record can be ordered now and is available, distributed by Musea (FGBG 4651).

The second release is an upcoming brand new studio album of the latest Softies, The Soft Machine Legacy with John Etheridge, Elton Dean, Hugh Hopper and John Marshall. In addition, another archival Soft Machine album will be released in 2006, and they also have plans for a Soft Machine "Legacy" DVD (maybe two!) and another live album of the current band with completely different material, taken straight from the road!


Soft Machine: Breda Reactor 1971. Voiceprint VP 345. 2CD. The recording captured on this album comes from a very important and yet brief time in the history of the band. The recording features the short-lived quintet line up of Soft Machine, which consisted of Robert Wyatt, Mike Ratledge, Hugh Hopper, Elton Dean and Lyn Dobson. The concert took place at the 'Het Turfschip venue in the town of Breda in the Netherlands.
(NB! the year indicated in the title IS wrong and must be corrected to 1970).


Soft Machine BBC Radio 1971-1974. The second part of the Soft Machine BBC sessions (after Wyatt) has just been released by Hux Records. Most of the material has never been released before and the final 3 tracks on CD2 cover the interesting period around 1974 with guitar virtuoso Allan Holdsworth. Strongly recommended to collectors and Softsheads!
Soft Machine BBC Sessions 1967 -1971. Long time OOP, those fabulous sessions are now rereleased on the HUX label. The present is a 2CD and includes all BBC sessions with Robert Wyatt in the group. The 1967 sessions are available from the first time directly from the masters.
Cuneiform releases:
- rerelease of Soft Machine Live In Paris (Olympia 1972)
- University Of Errors: Jet Propelled Photographs. Daevid Allen revisiting his Soft Machine roots!
Soft Machine "Live At The Paradiso" (1969) has been released by the italian label Turning Point as a 180g vinyl and a round cover (TMP02212).


Soft Machine Legacy is still alive and live will be indeed their next CD, on the way to be soon ready. Built from their recent European tour on few German gigs, the album will be called "Relegation Of Pluto" and the planned track list shows agian a move away from the classic Soft repertory. Except Ratledge's "Gesolreut" and another version of Hopper's classic "Facelift", the list opens up now to later period's tunes by Karl Jenkins (The Nodder, Song from Aeolus) and new compositions by the current members (Travis, Marshall, Etheridge), pointing out clearly that beyond the legacy, there IS a living entity functioning and thinking in today's world!
Soft Machine Legacy: Steam. The group's new studio release combines collective freely improvised jams with new writing from Hopper, Etheridge and Travis. Gone are the keyboards that so defined 1970s Soft Machine. In their place are modernistic sampling/looping and sonic processing, creating expansive soundscapes not possible during Soft Machine's heyday. Between John Etheridge's broad sonics, Hugh Hopper's legendary bass loops and "fuzztonics" and Theo Travis' system of ambitronics - allowing him to sample his saxophones and flutes in real time and naturally layer unpredictable harmonies - Soft Machine (Legacy) often sounds larger than a quartet. Powerful rock rhythms, funky jazz-rock grooves and abstract interaction are interspersed with muscular soloing and dense textures.
5 Supersister's albums are being released on coloured vinyl with a street dateplanned for September 30th 2019. The colours are as follows: Present From Nancy - red / To The Highest Bidder - yellow / Pudding And Gisteren - clear blue / Iskander - dark blue / Spiral Staircase - green.
Planned for september 1st, a new re-pressing of Supersister Projekt 2019 "Retsis Repus" will also be available on transparent vinyl, after the quickly sold out version on white vinyl.
Uriel - Arzachel: Collector's Edition. Burning Shed. Completing the Canterbury batch of surprises for the late 2007, comes this CD, a re-mastered version of the legendary 1969 psychedelic album recorded under a pseudonym by Uriel, featuring the amazing 17-year old Steve Hillage on guitar throughout. The CD also contains four unreleased, ultra-rare Uriel studio demos, a spoken-word message from the past and a live snippet recorded in 1968. Steve Hillage plays on two of these bonus tracks. 61 minutes of mind-expanding music and the occasional freak-out in a full-colour Digipak with its own 20-page booklet. As in The Metronomical Society, the story of Uriel (told in the band's own words) is illustrated by a unique set of photos taken in the late '60s.
Elton Dean & The Wrong Object: The Unbelievable Truth. Moonjune Records 2007. Saxophone legend Elton Dean shines on one of his final recordings with powerhouse Belgian improv group the Wrong Object. Recorded live less than four months before his untimely passing, "The Unbelievable Truth" demonstrates the remarkable breadth of the late British saxophonist's reach. With Dean originals ranging from the 7/4 jam Seven for Lee to the tender ballad Baker's Treat , the record also highlights The Wrong Object's equally diverse writing and freewheeling improvisational ability. From quirky Zappa-esque complexity to ominous material reminiscent of Dean's 1970s tenure with Soft Machine
Robert Wyatt: '68. Cuneiform Records (RUNE 375). Oct. 2013. In September, 1968, the Soft Machine had just finished their second, exhaustive tour of the USA supporting the Jimi Hendrix Experience. At the conclusion of the tour, vocalist/drummer/multi-instrumentalist Robert Wyatt stayed, working on recordings in Hollywood and New York City. Upon Robert's return to England, these documents lay forgotten... Now, for the first time, all four of the recordings Robert made in '68 are collected together and released, all carefully worked on and presented in the best possible sound quality - and the recorded sound here is surprisingly excellent overall! The bulk of the material - the two long suites - were later re-recorded by the Soft Machine; Rivmic Melodies later became the basis of side one on Volume II (1969) and Moon In June showed up as Robert's showcase on Third (1970).
Robert Wyatt: The End of an Ear. Esoteric Recordings (ECLEC 2324). Newly remastered edition of the legendary debut solo album by Robert Wyatt. Recorded in August 1970 whilst Wyatt was still a member of Soft Machine, his first solo outing was a blend of jazz and experimental music that he had pioneered on his composition "Moon in June" on Soft Machine's "Third" album. The sessions for "The End Of An Ear" saw Wyatt joined by guests such as Dave Sinclair of Caravan and Soft Machine alumni Mark Charig and Elton Dean among others. This Esoteric reissue has been newly remastered from the original master tapes and features a booklet that fully restores all original album artwork with a new essay.
Robert Wyatt. EDA 03, June 2011. This is the title of a book made in collaboration by Philippe Thieyre (text) and Jean-Francois Drean (photos). Despites the fact that it is written in French, it should anyway be of high interest for those following the drummer's musical and personal life, because of the many photo illustrations of Robert in his daily life; during conversations at the marketplace, in restaurants or at his home in Louth, he quietly deploys - at times with comments by his wife Alfie - the thread of his life and career, bringing many stories and anecdotes, around emblematic themes like record companies and royalties, his enrolment in the Communist party during the Thatcher years, Israel and Palestine, jazz, the work in the studio, etc... without of course forgetting Soft Machine and Matching Mole.
Robert Wyatt: For The Ghosts Within. Domino Records. Planned for October 11th, the new album by the singer and ex Soft Machine drummer is billed as a "song cycle"; it's a collaboration with saxophonist and composer Gilad Atzmon + violinist and composer Ros Stephen, credited to all three. Nearly half of the tunes are jazz standards. Wyatt's youth dream finally come true? Stay tuned! Domino describe the album as placing Wyatt's voice "amid the seductive drama of string quartet, alto saxophone, and the universal rhythms of the night".
Robert Wyatt: Radio Experiment Rome, February 1981. Tracce (RTP 0014). 2009. Invited by the RAI to do a program (Un Certo Discorso) dedicated to his way of composing, singer, keyboardist and percussionist Robert Wyatt got the entire freedom of sharing with us the creative process of a "work in progress", a week of experimentation during which 45 minutes of unreleased music got immortalized, presenting new versions of songs, a jazz tune by Charlie Parker and other surprises ...
Robert Wyatt!. Nothing less than 2 new releases by the brilliant ex Soft Machine drummer, composer and singer Robert Wyatt.
+ on Cuneiform Records comes the CD "Solar Flares Burn For You", a collection of diverse material such his 2 BBC sessions for Top Gear in 72 and 74, the soundtrack of an experimental film from 73 and newer works with colleague Hugh Hopper as well as a demo tune which didn't end in ..
+ Cuckooland, his new studio record following "Shleep" from 1997. To be discovered!


Art Bears: The Art Box. On Recommended Records. This superb boxset contains all 3 official albums (remastered by Bob Drake) + 2 CDs of Art Bears revisited by others + a live recording and a mini CD of their singles. Limited edition .. hurry up!
Chansons Jamais Entendues ŕ la Radio is a compilation of "songs never heard on radio", including the participattion of Albert Marcoeur, Joseph Racaille, Etron Fou Leloublan, Ferdinand, François Billard, Toupidek Limonade, Klimperei, David Fenech, Frédéric Le Junter. Some pieces are unrealesed (particularly the one by Albert Marcoeur . If you want to fight the censorship de facto exerced by this mass media, if you refuse dull uniformity, then get this CD and discover how the artists made it their duty to push the limits associated to this form of communication, put it up and down, deconstruct and rebuild it. The period treated goes from 1981 to 2009 so it is short, compared to the size of this topic but it is nevertheless each penny worth!
Débile Menthol: Live 1982-84. Les Disques Rayés (009). 2013. LP reissue of live recordings previously released on cassette only (Édition Unbeirrt).
Empty Days: S/T. AltrOck (ALT036). Seven songs hanging on delicate acoustic textures and seven other more abstract instrumental ones. That's the challenge taken by Francesco Zago in collaboration with various Yugen's members, focusing on song form and lyrics, building around Elaine Di Falco's unique voice a sonic thread made of electric guitar, piano, vibes, percussion and thin layers of electronics. Two famous pieces by John Dowland complete the cd, reminding us of the distant but crucial legacy of English songs from the 18th century. A truely charming album, full of timbral delicacy and nuances in dynamics!
Music By Mail is now distributing the records of the Swiss band L'Ensemble Rayé and his founder, multi-instrumentalist Cédric Vuille. There are quite a few to pick so mail us if you want details about a specific title!
Fastilio: S/T. ERH 003. A 6 members italian woman-band playing a very good music with a strong RIO touch (slight reminiscences of Picchio dal Pozzo or Samla Mammas Manna).On the Erosha label.
Ferdinand et Les Diplomates: E-Pop. Outone Disc KBS-DDCO-1008. This is the same Ferdinand known in RIO circles, who had a record with Fred Frith in the 80's called "En Avant!" and whose bass player was member of the cult RIO band Etron Fou Leloublan. French avant garde or abstract hip-hop, this CD has been written and composed between 1998 and 2001. It is the trio of Ferdinand Richard, still playing a 1961 Fender-6 bass guitar and singing, drummer Gilles Campaux and DJ Rebel. It is evolving from a previous project called "Ferdinand et les Philosophes". If the main part is built on studio recordings, there is also some improvised music recorded live in Japan in 99 and an active mix of several improvisations recorded in 1998 in Slovenia and Serbia. Not for the fainted heart but a very charming album in its way!
Flying Food Circus: S/T. Don't miss this solo project by Samla Mammas Manna's drummer Hasse Bruniusson. And with the help of Roine Stolt plus one half of the Mats & Morgan duo (Mats Öberg), you can't really go wrong! This record is from 2002 but was quickly out of reach. So here's another chance. Get it now!
Gilbert, Abel / Factor Burzaco: Factor Burzaco (2007) - Argentina - {Prog Rock / Contemporary Music / R.I.O.}. Born in 1960, the Argentinean composer and musician Abel Gilbert delivers here his debut album, a very promising one. The stylistic references are many, from Henry Cow or Egberto Gismonti to modern classical composers like Berio, Ligeti, Morton Feldman. The female vocalist and her at times dissonant voice could bring to mind groups like Thinking Plague as well. The rock combo with guitars, piano, bass and drums has allied forces with a chamber orchestra directed by composer Marcelo Delgado. A man and a band to follow!
Hodgkinson / Gilonis: Woof 7 Inches. The label Woof was created by Henry Cow's member Tim Hodgkinson and Bill Gilonis. This fantastic compilation gathers all the singles they released between 1980 and 1984 in their respective groups and projects, plus a few unreleased. Noteworthy is the inclusion of the mythical "I Hate America" by The Work.
Catherine Jauniaux: Fluvial. AD 02. Reissue of her first album from 83, co-produced with Tim Hodgkinson
Korekyojinn: Fall Line. Magaibutsu (MGC-47). A new strong and dynamic album, presented in an eccentric packaging (the CD is laid in a big-sized fold-out poster, the whole being bag-sealed in a pĺlastic sleeve). Fantastic interplay of the three musicians, once again causing jaws to fall in awe and admiration!
La Société des Timides ŕ la Parade des Oiseaux: L'Imparfait Multiple de Dieu. Soleil Mutant 45. March 2015. This is the band's 7th full album - they have been around for nearly 30 years now and have always been difficult to classify, playing a weird mix of electronics, 80's RIO & post-punk music. Just like Ptôse, another French band of the era, they have often been compared to The Residents, although their music has a much rockier edge. On this brand new album, they show their most avant-prog side, notably on the very long opening track (27 minutes!). The music is very composed, with long instrumental moments, and is more melodic than before (in their own twisted way, of course).
Mass Culture Control Bureau...: ...things From The Past. AD 01. In one CD, all the recordings + a few unissued tracks from the Anglo-Dutch label MCCB, who between 78 and 82 released the projects of saxophonist Geoff Leigh (Henry Cow). This includes The Black Sheep, Kontakt Mikrofoon Orchestra, Geoff Leigh, Red Balune, Fred Frith, Chris Cutler, Tim Hodgkinson, etc...
Mathilde 253: S/T. SLAM Productions (SLAMCD528). Jan. 2011. Mathilde 253 is the real-time musical meeting between legendary avant-rock drummer Charles Hayward (This Heat, Massacre), "careful and crafty" guitarist Han-earl Park (Paul Dunmall, Kato Hideki), and mainstay of the London improvised music scene Ian Smith (Derek Bailey, London Improvisers' Orchestra). Mathilde 253 was born out of an opportunity to explore the spontaneous mashup of avant-rock, African-American creative musics, European free improvisation and noise. Joined by the veteran iconoclastic saxophonist Lol Coxhill, this recording documents the weaving of physical virtuosity and humorous sound poetics, a patchwork of restraint, subtlety and recklessness.
Miriodor: Signal 9. Cuneiform (Rune 438). Street date: 12-05-17. Now extended to quartet with the addition of bassist Nicolas Lessard as a full-time member, Miriodor comes here with their 9th album, as implied in the title. Having been together for so long brings with no doubt maturity and a gain in collective, organic playing, which will be heard on this album, another outwordly crusade for renewed innovation, atypical sonic constructions and other musical discoveries, as always packed with humour!
Miriodor: Parade. Cuneiform RUN 208-209. This 2CD by the Canadian outfit present for their 6th effort a new studio album and a live recording from Nearfest 2002. Miriodor have been making adventurous, memorable and truly entertaining instrumental rock music for 25 years, performing on guitars, keyboards, violin, saxophones, bass and drums.
Picchio Dal Pozzo: Live (Concerto a La Claque Club Genova). ESP045 DVD. 26/02/14. The comeback of the historical group founded by Aldo De Scalzi in the 70's and reformed again for this recent concert held at the "Claque" in Genoa. For the occasion, Picchio dal Pozzo revisits the repertoire of its albums, including "Lindberg", an unpublished record, lost in the 70's and found by some miracle on the web few years ago! All on dual-layer DVD with a lot of surprises ...
Picchio dal Pozzo: S/T. Goodfellas (GFPDP1CD). Oct. 2011. CD reissue with one bonus track! Picchio dal Pozzo can be considered as the definitive "Canterbury" inspired band, coming from Italy's 1970's progressive rock scene. Their 1976 debut album shows an incredibly rich sound texture, made out of some peculiar musical ingredients. Oblique tunes and liquid harmonies, airy flutes, crispy horns, loads of electric piano, fuzz bass, drops of jazz, pop romanticism, waves of minimalism, and pataphysical vocals and lyrics.
Picchio Dal Pozzo: A_Live. AltRock Productions (ALT011). Street date: 23/09/10. The recording of this concert, held on November 16th, 2008 and closing the AltrOck Festival, is a wonderful happening! It unites on stage two major spokesmen of the "Rock in Opposition" movement, PdP and Yugen, who here were in their very first live testings, having just released their first album a few monthes ago. What can one expect from such a union? Surely the fire and the flame, music without boundaries and a decapitating humour between the lines!
Picchio Dal Pozzo: Abbiamo tutti i suoi problemi (1980). In the last decade the group's 2nd album was reissued briefly in Japan, then it disappeared again. A new remastered CD edition is now available (RERPDP). Copying no one, though there is some Frank Zappa influence - Picchio had a unique and highly developed style of composition that was not only out of step with it's own time but still sounds contemporary today. Highly composed and devoid of jazz phrasing and riffs with solos, this record achieves maximum musical effect with minimum instrumental means through close attention to timbre, dynamics and expressed tempi and a kind of deep complexity that sounds simple but changes with each listening. A lot of ideas subtly developed - rather than experimented with; a one-off classic.
Picchio Dal Pozzo: Picnic@Valdapozzo (AUD01704). This recording is much more experimental than the others previously recorded. They even used the voice of the great Demetrio Stratos, recorded and pasted in a collage of avantgardistic thoughts.Released by the label Auditorium
Piniol: Bran Coucou. Dur Et Doux (DD-022). Street date: 13-04-18. This avant-prog French band is a polymorphous seven-headed monster gathering members from French bands Poil and Ni (from Bourg en Bresse). Two drummers, two bass players, two guitarists and one keyboard player will be needed to deliver the math-prog precision and experimental craziness, with sometimes the energy of metal or insanity of post punk music.
Present: Barbaro (Ma Non Troppo). Recommended AD30-31. Oct. 2010. This new present (ah ah ah) is a CD+DVD package. The audio CD consists of three long tracks all through-composed, with insistent iterations, big piano, strong cello, shifting accents and slow melodic colouration; all played at a high level of competence and with a Kobaian precision! On the DVD are 3 hours of (mostly) professionally recorded, multi-camera videos of fine live performances in France and Portugal. And last but not least, it ends with three extra film extracts from earlier days, featuring other incarnations of the band, all impressive (one with Daniel Denis at the kit). Bands like this are an endangered species.
Pikapika Teart: Moonberry. Altrock Productions (ALT 015). 2010. After Rational Diet & Aranis, here's a new chamber prog band to add to the AltRock roster! Hailing from Siberia and called by some the "Siberian Henry Cow with Russian folk music roots", here's a band equally inspired by modern classical Russian composers (Stravinsky, Schostakovich, Schnittke), RIO prog (Volapuk, Samla Mammas Manna, Henry Cow) or even the mighty Crimson!
Present: A Great Inhumane Adventure. Cuneiform RUN 207. Live and hot recording from a US concert in 98. The drums chair is assaulted by Dave Kerman
PYN: Songs for Children Who Don't Want to Sleep. Magaibutsu (MGC-48). Explosive trio featuring drummer Tatsuya Yoshida, with Yann Pittard (oud, baritone guitar, vocal) and Mitsuru Nasuno(bass, vocal)
Radar Favourites: S/T. Reel Recordings RR017. 2010. Radar Favourites was formed in the summer of 1974 by saxophonist/flutist Geoff Leigh, after making Henry Cow's "Legend" album the undisputed classic it is. Geoff & his lady, keyboardist/singer Cathy Williams, teamed with Scottish electric guitarist Gerry Fitz-Gerald (Mouseproof), bass guitarist Jack Monck (Delivery and Stars) and drummer Charles Hayward (Quiet Sun, This Heat). This historical CD release presents the original Radar Favourites, carefully remastered from the reels extant. At last we can experience the bands sublime studio recordings, an untethered private session and a forceful concert excerpt recorded at London's College of Printing, in a specially designed cover by Hawkwind's graphic artist, the legendary Barney Bubbles. Seldom has an ostensible rock group scoped such prescient musical terrain; free collective improvisations, dynamic tension and release within interweaving layers, and dramatic trans-dimensional song structure.
Slapp Happy: Acnalbasac Noom. Recommended RER 3157. Album of demos recorded in the legendary Wumme studios owned by Faust musicians. On this reissue (remastered) there are unissued takes as well, which were not part of the original album, songs like Charlie & Charlie, Karen, Blue Eyed William, Everybody's Slimmin' and the very faustian Messages.
Stormy Six: Benvenuti nel Ghetto. Vinyl Magic (VM156CD+DVD). New work by the cult band, made in collaboration with the artist Moni Ovadia, who between songs reads the testimonies of those who lived the horrors of nazism; the new album is indeed conceptual, as it focuses on the events that occurred on April 19th, 1943 within the Warsaw ghetto: the first collective rebellion act against the Nazi oppression, a strong protest that lasted about one month! The package comes in a special deluxe format, consisting of an 8-page booklet with cardboard cover, all housed in a horizontal slipcase measuring 15x25cm. The CD presents 11 new songs and the DVD captures the entire performance of the same tracks, as played during the Spring of 2013.
Stormy Six: Un Biglietto del Tram (VM 096). This historical album by Stormy Six is finally available again on CD! Stormy Six best selling album was first released in 1975.
Slapp Happy & Henry Cow: Desperate Straights is now available on Recommended in a remastered edition
Tornando: Menů. Erosha ERH 005. Strong ironic touch in the music and the texts, sophisticated music reminding of Stormy Six or Picchio Dal Pozzo ?.. a really good record for people who like the Canterbury/R.I.O.-style !
Laboratorio di Musica E Immagine: a propos de... Erosha ERH 001. An italian answer to Henry Cow, Slapp Happy or 5uu's! Another release - Timetables (ERH 004) - features the experimental violinist Jon Rose.
Univers Zéro: Phosphorescent Dreams. Arcŕngelo (ARC-1313). The release of the new album by the Belgian has been now postponed to February 2014 and will bring a double change: a label change - leaving the US Cuneiform and taken over by the Japanese Arcángelo - and a line up change, far more important. Univers Zéro abandons the big-sized orchestral format and recenter on itself in a combo form. Drummer Daniel Denis also opens up the composition field to his new partner and only wind instrument player in the band, Kurt Budé (sax and clarinet, percussion). Denis also wanted a rockier band and therefore the enrolment of guitarist Nicolas Dechęne and keyboard player Antoine Guenet. The line up is completed by bass player Dimitri Evers. And the music? There is a continuity with the past; you will find again the syncopated melodic lines and harmonic constructions with references to late 20th century modern classical composers; and you will feel the input of the newcomers as fresh or recycled air, in both cases packed in a tightened new corset! I liked it ...
Univers Zéro: Live (2006 cuneiform RUN 220). Partly recorded at the Tritonales festival in Paris last year, this is their 10th album and the first live release since "Crawling Winds" in 1983. The Belgian sextet led by drummer Daniel Denis is in full form as this exceptionally well recorded CD will certainly not fail to prove ...
New recording by the Belgian Univers Zéro entitled "Implosion". On Cuneiform.
The Work: The 4th World. RER Recommended AD36. Oct. 2010. This is the 5th album by ex-Cow member Hodgkinson's band, recorded in Freiburg, Germany in 1994. Except from two covers, the material was unreleased until now
Yugen: Iridule. AltRock Productions (ALT013). Street date: 23/09/10. With this 3rd album, Yugen goes back to what made their first album a huge success: large dynamics excursions, a meticulous timber research, rhythmic details, maybe even more divided and stratified this time. The new intruder here is the voice, making a brilliant appearance in the name of Elaine Di Falco, a qualified choice for entering Yugen's universe and their mix of late 20th century classical music and syncopated prog-rock. The line-up is also changed, some musicians left, other join in, like bass player Guy Segers of Present and Univers Zéro fame. Now, if you take the pedigree of all the musicians making this collective, see what you get! Present, Thinking Plague, Univers Zéro, 5UU's, Hughscore, Caveman Shoestore, Hamster Theatre, Spaltklang, Überfall, Ulterior Lux, French TV, Areknames, The Watch, Stormy Six .. Impressive, isn't it?
Zou: Bouzillator. Bouzillator" (1996) is a constant research of new musical ways sometime close to progressive music mixed with canterbury and R.I.O influences
Agitation Free: Last, Fragments & Live '74. 3CD+DVD Boxset. 2016. This package offers reissues of the three albums "Fragments", "Live '74" and "Last" + Bonus DVD Digipak featuring a complete concert on April 23rd, 2013 at Kesselhaus Berlin, Germany.
Agitation Free: Shibuya Nights - Live in Tokyo (EAGFCD 1001). Street date: 31/10/11. Brand new album by one of the experimental groups who emerged in Germany the early 70's, reunited in 2007 to perform a series of concerts in Tokyo, the present album being the resulting record of those shows, between kraut-rock and ambient.
Amon Düül II. Carnaval In Babylon* / Lemmingmania* / Live In Tokyo / Phallus Dei* / Tanz Der Lemminge / Utopia* / Vive La Trance* / Yeti / Wolf City* are now available on remixed & remastered versions. Titles marked with * include bonus tracks.
The Crack In The Cosmic Egg. After the success of the book written by the Freeman brothers, here's a vastly updated version formatted as CD-ROM, that will make you the ultimative expert of Kraut Rock. Thousand of pics and infos, loads of appendices, lots of extra features, sections on Austria, Switzerland and the ex DDR. All this and much more yet at the click of a mouse!
Embryo! Released on the popular dig-a-log format (Analog LP + digital CD in the same package), the label Mirumir reissues four albums by the German outfit: the two first "Opal" and "Embryo's Rache", plus later ones "Zack Glück" and "Africa", the latter employing an African percussion ensemble on many tracks.
Emtidi: Saat. Lion Productions (LION 627). Reissue on a US label of this classic kraut rock album, originally released in 1972 on the German label Pilz. Saat is an elevated cosmic folk brew of a refined and most magical kind; a richly textured sound thick with treated guitars, phased keyboards and trippy electronics, rendering a cosmic atmosphere similar to vintage Klaus Schulze or Ash Ra Tempel, and creating an album which has been called one of the most beautiful cosmic treks of all time. The Lion Productions edition comes with a 16-page booklet which contains band info, a history of Rolf Ulrich Kaiser and his OHR/Pilz/Kosmischen Kuriere Records empire, and a Pilz label discography.
Released on the German label Garden Of Delights:
+ CD099 AMON DUUL II: Made In Germany 1975. Underrated sort of rock opera originally released as a double LP.
+ CD092 EMBRYO: Father Son And Holy Ghosts 1972. It includes one 20 minutes long bonus track.
+ CD088 AGITATION FREE: Fragments 1974. It includes one bonus track.
Hawkwind: USA Tour 1989 - 1990. Hawk (HAWKVP48CD). Street date: 01/03/10. Hawkwind USA is the soundtrack from the recently released DVD of the same name covering dates in America from 1989-90.
Hawkwind: Hawkfest 2002. Release date: 27/10/03. This double CD was recorded at the first Hawkfest in 2002; as well as featuring an all star line up of Hawkwind (with many past members) it also includes many of the bands satellite bands, some even dating back to Dave Brocks busker roots.


Simon House: Yassasim. Reissue and remastering of the debut album from 1994 by the violinist who was member of space rock group Hawkwind from 74 to 78 and moved thereafter to work with pop-rock icon David Bowie.


V/A: Krautrock Meeting 2005. 2DVD. with the following bands: Guru Guru, Karthago, Peter Pankas Jane, Epitaph, Amon Düül II and Birth Control.
M.A.R.S.: Tales Of A Reluctant Astronaut (DIY). A fine debut album from USA with spaced and krautrockish sounds. Ash Ra Temple meets NEU and Quarkspace. Especially tracks like The invisibles" and "Authorization code" is really nice tracks. File under Space Rock !
Mythos: Grand Prix. Sireena Records (SIR 2119). July 2013. Recorded in 1981, this album saw only mastermind Stephan Kaske left from the original line up and therefore this album is a solo affair where he takes charge of everything (synths, sequencer, computer drum, vocals, vocoder, flute, tenor sax) for a blend of groove, analog synthie work and Krautrock.
Organisation: Tone Float. Organisation is nothing less than the band formed in 1969 which would become world famous under the name Kraftwerk. This CD presents the first musical attempts of the founding members, Ralf Hütter and Florian Schneider-Esleben and the sound which became the root of Kraftwerk's unique style. Butch Hauf, Fred Monicks and Basil Hammond are the other members completing Organisation.
Radio Massacre International: Emissaries. Cuneiform RUN 211-212. This British trio formed in 1993 is considered by many as one of the leading forces in the return of 70's cosmic music, Berlin style. Moogs, mellotrons, sequencers and echo chambers are to be found here of course in a 2CD combining a live concert from 2004 in Philadelphia and a studio album with a comics in pdf format, which you can read on your PC.
Romantic Warriors IV: Krautrock (Part 1). DVD. Planned for release in January 2019 via crowd funding, click here. Zeitgeist Media is releasing soon their 4th DVD, this time dedicated to krautrock, the first part focusing on bands from the Cologne, Düsseldorf and Hamburg regions (part 2 will cover the Berlin and Munich scenes). As usual, through interviews with "Krautrock" musicians, clips of live performances, photographs, and current/archival footage, the films will bring you onto a journey of remarkable times of musical innovation that has shaped for a long time the following decades.
Klaus Schulze: Cyborg. Rereleased now as a 2CD on the Spalax label!
Klaus Schulze remastered releases! Deluxe package, booklets including new photos and liner notes, biography, bonus tracks.
- Mirage. 1 long (19:39 mn) bonus track: In Cosa Crede Chi Non Crede
- X (2CD). Bonus track (21:32 mn): Objet d'Louis
- Dreams. Bonus track (23 :52 mn) : Andromeda Constellation
- Le Moulin De Daudet: Bonus track (15 :58 mn) : The Ion Perspective


Damo Suzuki's Network: Sette Modi Per Salvare Roma. Good Fellas (GF2714CD). 15/12/11. Brand new Damo Suzuki album, documenting a vibrant live performance recorded in Rome in January 2011. Damo Suzuki's "network" is a global touring project, based on free music gatherings with local musicians around the world. The resulting music develops through a kaleidoscope of free rock elements, melting and reshaping into wide open sound forms, with multi layered texturing perfectly fronted by Damo's inexhaustible vocal presence. The "Italian connection" of the former Can front man includes some of the most interesting musicians of the Italian alternative scene, quite a few coming from or having taken part in the band Afterhours
Tangerine Dream: L'Inferno: 1911. Label: Eye 4 Films. DVD (73mn). NTSC Region 0. L'Inferno (1911), a silent movie and the first Italian feature film ever made, is a fantastical journey into the imagination of Dante as we travel through hell encountering angels, demons and Lucifer himself. Release Date: 17/05/04



THE PROGRESSIVE CLASSICAL CHAMBER MUSIC STYLE

Acoustic Asturias: Bird Eyes View. March 2005. FGBG 4583. Asturias is a band from the first generation of the Japanese Progressive rock scene. Published as a joint-venture between the Poseidon and Musea labels, "Bird Eyes View" (2004) offers five acoustic pieces with an original line-up : piano, guitar, glockenspiel, violin, clarinet, and female voice on one track. Here's an exquisite music, delicate and refined, with joyful and sensible atmospheres. The musicians are virtuosos, and this subtle chamber music sometimes recall Debussy's or Satie's most melodious pieces, with also a more modern approach on rythms. Not to be missed !
Altrock Chamber Quartet: Sonata Islands goes RIO. AltRock Productions (ALT 028 CD). June 2012. Bound to become a milestone in the story of Rock in Opposition, this CD documents the evolution and different voices of the movement: Frith, Zorzanello, Popoli, Giuntoli, Univers Zéro, Yugen. The quartet (flute, clarinet, cello and violin) guided by Emilio Galante is amazingly tight and brilliant, and shows endless sound resources.
Aranis: Roqueforte. AltRock Productions (ALT012). 2010. Short after the release of their 3rd album, the Belgian chamber prog outfit makes again the actuality with a new recording on the soon cult Italian label AltRock. Their intelligent and winning synthesis of acoustic sound, minimalism and folk - but with the taste and pulse of a rock band - is this time emphasized by the presence in the line-up of Dave Kerman (Thinking Plague) on drums and Pierre Chevalier (Univers Zero, Present) on piano. As in a fanciful gastronomic journey, Roquefort mixes heavy flavours and dreamy atmospheres, virtuosity and lyricism, intricate rhythms and references to distant and far ages.
Aranis: Songs From Mirage.Home Records. 2009. This is the third opus by this Belgian "chamber" ensemble mixing classical strings and rock instruments; this time, the emphasis has switched towards the integration of vocals and the general feel could remind at times the Adiemus ensemble set up by ex-Soft Machine member Karl Jenkins, without the Celtic influence. Aranis still maintains this hypnotic quality sustained by various dynamics and repetitions (intertwined cross riffs, rhythmic patterns), the whole being tightly well orchestrated and performed with a soft zest of Zeuhl!
Cuac!: S/T. Miedito Records. This is the debut album of a new band releated to Senogul. Eclectic, with many influences (jazz, funk, progressive rock, bossa and soul) sieved through pop music, sung in a non-existent language and including unexpected instrumental sections, this quartet is evolved from and the natural follow-up to a previous band called Nun
Aranis: Aranis I & II. This is a limited hand numbered edition (300 copies) of a LP sampler containing 4 tracks of each album released by the band in 2005 and 2007. Aranis, from Belgium, brings acoustic chamber-rock, with explosive fragments of music and muted simplicity, emphasizing the cinematic aspect of their music. An imaginary film with musical subtitles ... they blend different genres into a cocktail of muted minimalism and classicism with a post-rock drive. Other bands like Univers Zéro, Art Zoyd, Wim Mertens come easily to mind!
Archestra: Arches. Soleil Mutant (SM 38). March 2013. This CD inaugurates the Soleil Mutant sub-logo of Soleil Zeuhl, devoted to RIO and various innovative musics. The Archestra is one of the 2 bands resulting from the split of Rational Diet, band from Bielorussia. This new work continues in the same vein started with the 3 Rational Diet albums: an electric chamber rock with references to Henry Cow and Univers Zéro hints. Superb mastering work by Udi Koomran. Modern RIO at its best!
Cro Magnon. They're back! The "Brosella Suite" is their new album on Lowlands. Fresh, still chamber music but with a richer instrumentation and stylistic approach. The music was written to be performed with a theater troup (BUB)
Donella Del Monaco is the well known voice of the extravagant group Opus Avantra. On top of a new release with the group - Venetia Et Anima - (unfortunately without Alfredo Tisocco), the whole body of her work is now available, from Venetian songs to reinterpretations of Satie, Schoenberg or Berio's repertory. Another glamorous and splendid release is the 4CD boxset of the italian group Opus Avantra led by Alfred Tisocco. The boxset features a live record with Opus Avantra, the rerelease of their late "Lyrics" album and the two remaining CDs deal with Tisocco's more recent solo carreer. Recommended for those who like progressive music with classical elements (even opera at the time of the fantastic female singer Donella Di Monaco) going from chamber to orchestral. From Akarma.
Far Corner: S/T. Cuneiform (RUN 194). An exciting debut release by a chamber rock quartet from Milwaukee, Wisconsin. Far Corner play carefully honed compositions, composed in a style that reflects influences from 20th century composers, such as Stravinsky and Bartok combined with classical/chamber rock greats like Univers Zero , early ELP, the Belgian group Present and more, combined in their own fashion. In addition to their compositions, Far Corner also perform purely improvised music.
Five-Storey Ensemble: Night en Face. AltrOck (ALT055). July 2017. Second episode for the Five Storey Ensemble. Natural pursuit of previous experience with Rational Diet. Much more complexity, more room for melodies, a real small orchestra, guides us between awkward and melancholy atmospheres. Chamber music with sounding solutions and interlocking sounds with unique style and elegance. A narrative that encapsulates the drama and pathos of a movie soundtrack.
Five-Storey Ensemble: Not That City. AltrOck Productions (ALT033). March 2013. This band is the result of the split of Rational Diet and the music remains in a similar vein, with Vitaly Appow and Olga Podgaiskaya here as main composers.
Gatto Marte: Marte Sulla Luna (GM2 CD). June 2012. Marte Sulla Luna, Gatto Marte's ninth album, marks a return to some of the ensemble's original values, being of a stylistic intensity that some might call hard-core. The Gatto Marte sound is enhanced with the return of heavy percussion and the addition of electric guitar and synthesizer. The album serves a variety of moods, from tracks like the impulsive and irrepressibly loud Dagon and Cthulhu, to lyrical gems like Hotel Plaza.
New record by the Italian chamber group Gatto Marte: Marachelle. BA 078 CD. Marachelle is the 5th album by Gatto Marte.
New release on Carbon 7!
10 years after Louise Avenue's "Let's Take One More", cellist and composer Jan Kuijken is back with a new production and album: Vertigo. Basically the result of many years work done for several theatre and dance pieces, the music has been rethought and adapted to specific instruments and musicians, between free and fixed structures, but generally built more around a way of playing it rather than academic rules.
Rational Diet: On Phenomena and Existences. AltRock Productions (ALT014). Street date: 23/09/10. The band from Belarus offers again on this 3rd opus their love for the Russian 20th century big names (Stravinsky and Shostakovich above all, but also Bartok and Prokofiev), filtered through the most evoluted rock and, as usual, without compromises. The atmosphere of the songs, effectively dotted by the unmistakable voice of Olga Podgaiskaja (also composer), is unquiet, sleepwalking-like, sometimes grotesque; overall and with an increased maturity, this album points in the same direction as their previous one "At work".
Rational Diet: At Work (ALT004). 2008. 2nd album for this band from Belarus. Another unusual mix of styles and sounds but with a greater attention to melody and composition. Univers Zero seems to be the nearest comparison but also modern classical composers like Shostakovich, Stravinsky, Webern, Ives or other RIO outfits like Henry Cow, Art Bears, Debile Menthol may come to mind. This is another adventurous album strongly recommended to all the lovers of Rio, Avant-prog and contemporary music.
Vlasnaald / Nicolas Roseeuw / Argo Ensemble. Erosha ERH 009. Instrumental and classical work with lots of cello, great piano parts,violin... and sophisticated compositions. In the vein of Gatto Marte.
Maelzel Metronome: S/T. ERH 002. This Italian quartet presents an instrumental music with lots of cello sometime close to After Crying, sophisticated drums parts and, really, complex music reminding of the best Miriodor / Muffins works...
Rick Wakeman: The Real Lisztomania. Back in 1975 Rick was asked to oversee and compose a lot of the music for the film "Lisztomania" which was directed by Ken Russel. Rick was also given a part in the film in which he played the god Thor. The label released the music material in another form as Wakeman wanted. So, after 27 years, when the master tapes have been finally found, Wakeman decided to release it again, in a remastered form, with many other tracks, which could not be released in 1975.
Julverne: Emballade. Now released as a LP mini sleeve digipack CD on the label Pleasantville.




MUSIC INFLUENCED BY FRANK ZAPPA

Paolo Angeli: Nita, L'angelo Sul Trapezio. Recommended RER 2082. This new opus gathers 30 of the best musicians from Bologna. The huge mix of sounds, styles and ideas will remind us of Zappa in the "Uncle Meat" period. A luxurious colour booklet (28p.) follows and abound in photos, texts, comments about this ambitious project.
Vladimir Bozar 'N' Ze Sheraf Orkestär: Universal Sprache. Imago VB 001. March 09. This French collective from Nice are heavily influenced by Zappa and deliver an evil patchwork of sounds and sequences based on prog-rock, gipsy music, black metal or jungle samples; destabilising at first but quickly addictive after the first listening!
FIDOPlaysZAPPA: Too Big to Fail. 2011. New album and fourth since 2005 by the Swiss ensemble dedicating their music to the late Frank Zappa; recorded live in Spring 2010 at Onedrop Studio, Basel, this album is heavily focusing on the guitarist's compositions (13 tracks out of the 17) and at the same time on a totally acoustic interpretation of those. Alongside the 4 men brass section, let's also take note of the drum chair, occupied by Remy Sträuli, who may be remembered by some of you for his membership to another Swiss group, the much eccentric Yolk!
Flower Kings: Live in The Netherlands 2007: Tour Kaputt. 2011. A new stunning DVD or/and 2CD live audio release from the reigning kings of Progressive Rock. Featuring special guest Pat Mastelotto (King Crimson), it is recorded at De Boerderij in Holland 2007. Running Time: 143 minutes. the CD is a digipak with a 20-pages booklet
Ossi Duri: Scadenza Perfetta (2009) - LZRM 0030D. This new instrumental Cd features, among many musicians, the contrabass player Furio Di Castri, a well known jazzman. With this work Ossi Duri set themselves on a musical side which goes against every commercial logic; they are still inspired by their mentor Frank Zappa, but yet give fresh air to his music and take an original approach.
Ossi Duri: La IV (VDUVDTU21218). 2009. DVD coming from the (ex)young Zappa disciples, featuring David Surkamp (from Pavlov's Dog fame).
Ossi Duri: L'Ultimo Dei Nostri Cani (Electromantic FRFRFRZ 87453). 3rd album, sophisticated, complex and original music inspired by Frank Zappa.
Ossi Duri: Gnam Gnam. 2nd album by this Italian band playing Zappa's tunes, this time helped by another Italian musician, Elio. Very professional recording with high sound quality, mixed and mastered at the Electromantic studios in Turin with a strong help by Beppe Crovella from Arti & Mestieri.
The Purple Cucumber: A Tribute To Frank Zappa.
The Purple Cucumber was a Frank Zappa tribute with music by Peter Vermeersch, Claude Coppens, George De Decker, Frederik Dí Haene and Peter Swinnen. It was performed on 30th April 1995 in de Singel, Antwerp, by the BRTN Philharmonic Orchestra conducted by Mark Foster. The concert was recorded by Radio 1 producer Zjakki Willems, but legal problems have so far delayed its commercial release. The concert was broadcast live on the radio, and was of course taped by fans, so copies have been available in the tape trading circuit. The cd now available on the label Auditorium is a real must for all Zappa's fans.
Ossi Duri: X. A unique tribute to Frank Zappa, X years later, with the participation of former Zappa member Napoleon "Brock" Murphy but also Ike Willis & Mike Keneally
Trank Zappa Grappa In Varčse: Play Zappa Live In Waremme 08. Fazzul Music (FM0825). 2009. Contrary to their previously released studio album, this 25 mn long live mini CD made of 6 tracks has a direct relation to the group's name in that they exclusively play Zappa compositions. TZGIV combines the talents of Swiss reedman Markus Stauss and members of the Belgian group The Wrong Object to bring new instrumental readings of some of the master's early compositions with the Mothers; big hits like King Kong or Apostrophe but also some lesser investigated like Mom & Dad or Mother People (both from the album "We're Only In It For The Money"), that here after 40 years get a modern revamping or should we call it a musical hair cut?
Glauco Venier: Glauco Venier Suona Frank Zappa. Music Center BA204CD. 2009. Recorded in July 2005, this album is a great tribute to the music of Frank Zappa. Venier is the arranger and plays piano and el piano, leading a tentet that has no problems at all to give an appropriate and expert new life to classic tunes like King Kong, The Grand Wazoo, Zoot Allures and more yet.


Frank Zappa: Zappa In New York 40th Anniversary Edition. Street date: 22-03-19. This new 5CD boxset is presented in an aluminium box, shaped as a New York sewer lid (18 x 2, 5 cm)! It contains the until now unreleased mix by Bob Ludwig of the original album as well as 4 CDs for over three hours of unreleased live recordings from the Palladium-Shows. Also includes a replica-ticket of one of the shows and a 60-page book. Will also be released as a 3LP boxset!
Frank Zappa: Halloween 77. This 3CD set celebrates the historic concert run's 40th Anniversary, that took place on October 20th, 1977. It also contains selected tracks from the October 30th gig.
Frank Zappa: Lumpy Money 3CD. 01-07-2016. This boxset offers rare versions of his famous albums "Lumpy Gravy" & "We're Only In It For The Money", including mono mixes of the albums, studio outtakes, single versions, instrumentals and interviews excerpts.
Frank Zappa: Teenage Rockin Combo - Dumb All Over Live at Ritz in New York City - November 17, 1981. 3LP box / 2CD. BRR4011 (3LP) / BRR5011 (2CD). Shipping date: 08/06/15. This is it. THE definitive Zappa concert, the one every Zappa fan must listen to at least once. It is three hours of perfection, the show that single-handedly defines what Frank Zappa sounded like. With Al Di Meola as special guest, that was a legendary night! If you haven't heard it, go and do so now!
Frank Zappa & The Mothers: Roxy The Movie. DVD/CD. Frank Zappa's concerts at the Roxy Theatre in Hollywood in December 1973 are legendary. Frank and the Mothers played three nights on December 8th, 9th & 10th and these shows formed the basis of the 'Roxy & Elsewhere' album that was released in 1974. However the performances were also filmed in 16mm and this footage has been sitting in the Zappa vault ever since, finally released now (October 2015).
Frank Zappa & The Mothers Of Invention: Live In Uddel - June 18th 1970, VPRO-TV. BRR (BRR6038). Street date: 06-07-16. Featuring a killer version of "King Kong" and "Call Any Vegetable". A classic live broadcast remastered in audiophile quality and presented beautifully in a digifile case.


NEWS FROM THE ITALIAN PROGRESSIVE FRONT

VIII Strada: La Leggenda Della Grande Porta. Ma.Ra.Cash MRC 016. 2008. A new musical workshop where harmony, sounds and words are forged together to create songs whose essential aim is to transmit a state of mind and share emotions with the listener. An unmistakable symphonic-classical influence mixed with the raw energy of rock defines the VIII Strada sound, enriched by diverse contaminations from various worlds, cultures, times and ages. If you like Banco, Le Orme, Locanda Delle Fate but also have feelings for Maschera di Cera, Ubi Maior, Deus Ex Machina... this album will certainly please you!
Abiogenesi: Io Sono Il Vampiro (Black Widow BWR 088). 4th album by Tony D'Urso, this album is the soundtrack of the Italian horror movie "I Am A Vampire" in the usual dark prog style but also exploring a more psychedelic touch with the addition of great cover versions of Never Let go (Camel), Lady in Black (Uriah Heep) and Mary Clark (Black Widow) and with the help of Marco Cimino (mellotron) and Gigi Venegoni (Guitars) from the Italian band Arti E Mestieri... Beautiful artwork made by Anna Ferrari on the gatefold cover.
Accordo Dei Contrari: Adc. AltrOck Productions (ALT043CD). 2014. Third album by the band from Bologna. This new effort marks a further evolution of their exploration in music and definitely the achievement of a full maturity for the band.
Accordo Dei Contrari: Kublai. ADC 002. 2011. Kublai represents ordered chaos, light and dark, the balance between written and improvised music, as illustrated both by the cover and by the music. This 2nd album is articulated in six different parts, from light to dark, and from dark to light. Between progressive (with a Canterbury hint reinforced by the presence of Richard Sinclair on one track) and jazz-rock, the album offers great guitar playing, bass with a nerve and a richly contrasted music!
Accordo Dei Contrari : Kinesis (ALT 003). Group formed in 2001 in Bologna. After some changes in the band, now they're an instrumental quartet, and Kinesis is their first album. Recorded in two days live in studio in June 2006, Kinesis shows the main influences of the group, ranging from Seventies' rock and jazz-rock to contemporary jazz and, least but not last, classic music of 20th century (in particular Igor Stravinskij and Olivier Messiaen). Their music is powerful and definitely rock, but subtle and rich of nuances, «like calculating the lightness of an imperceptible feather or measuring the perfection of a sphere».
Acqua Fragile: A New Chant. Esoteric Antenna (EANTCD1069). Street date: 13-10-17. This is a comeback in more than one sense! Not only are we talking of a new studio album by the legendary Italian progressive rock band Acqua Fragile, with original members Piero Canavera, Franz Dondi and Bernardo Lanzetti, reunited after forty-four years but we also talk of the return of lyricist Pete Sinfield, here together with Nick Clabburn (who has penned lyrics for Steve Hackett & Squackett)! "A New Chant" is in the finest tradition of the albums made by the band in the 70's and possesses a vitality that fits perfectly in the Progressive rock arena of the new millennium.
Both albums by Acqua Fragile have been reissued on the label Esoteric (street date: 27/06/11). They include extensive liner notes, original artwork, photos, history and an interview of Bernardo Lanzetti
Acqua Libera: S/T. (AL CD 01). Street date: 17-01-17. This self-released album presents a quartet and musical project born in April 2013. With Fabio Bizzarri (guitar), Jonathan Caradonna (keyboards), Franco Caroni (bass), Marco Tosi (drums and percussion), exciting instrumental progressive-fusion sounds are delivered, with references to the styles of Perigeo and Arti e Mestieri, completed at the same time by their own inspiration, energy and high level of interplay. Eight songs for more than 50 minutes styled with warm progressive sounds draped in jazz-rock shapes
New Genesis tribute: The Cryme Of Selling Lambs by After Genesis. Genesis' music revisited in a classical style with a lot of piano and cello. It is a private pressing but a really professional release, excellent sound quality and, also, a really nice Genesis-style cover.
Agora' feat. Patrizio Fariselli: Bombook. Cramps (88985320122). 27-05-16. This marks the return of Agorŕ together with maestro Patrizio Fariselli (Area). An unforgettable live performance featuring new and classic songs from the seventies. Also releases on LP
Agorŕ: Ichinen. ARS IMM / 1022 CD. Street date: 17/01/14. Ichinen is the synthesis of the band's previous works. The tracklist is made up of historical songs, unreleased tracks of the second period of activity of the group and some rarities: never before released recordings of 1978 with Massimo Manzi on drums and Roberto Bacchiocchi on Fender Rhodes electric piano. The Mediterranean atmosphere typical of the group is combined with ethnic and meditative tones that expand the sound structure of the entire album, inspired by the reading of the Nichiren Buddhist principles
Agora ..... at last! The italian guys behind the label BTF have finally taken the brilliant initiative of releasing for the first time on CD the two albums of this jazz-rock group who started in 1975 with an unforgettable performance at Montreux festival. Agora were moving in the same style as Perigeo and are really recommended to collectors or fans of that music genre.
Ainur: War of the Jewels. Rockshots Records. May 2021. It's been 17 years since Ainur decided to turn Tolkien's masterpiece "The Silmarillion" into music. Each member of the band was immersed in their own compositional emphasis, inspired by Tolkien mythology. As if hypnotized, they began to compose profusely all the themes of the main characters, and began to imagine the colossal concept they have been working on so far. The eagerly awaited new album "War of The Jewels" sees the band embark on an interesting evolution from previous releases. Its compositional process was very long, started in 2009 (or even earlier) and ended less than a year ago. Ainur see this as the album of rebirth. They worked, composed and arranged relentlessly to create the best Tolkien tribute they could do.
Ainur: The Lost Tales. Electromantic (ART 1351). July 2013. The concept of this work is rooted in the re-reading of the earliest writings of JRR Tolkien (that recount the journey of Eriol, a character of the human race) that lands on the elven island of Tol Eressea and is hosted by the Elves for a long time. Here he listens to the great stories of the Ancients, and once returned, he spreads them in his world. The album displays with its "acoustic / orchestral" sound some of the happiest moments heard in Ainur's discography.
Ainur: Lay of Leithian (ART 2CD). At present, Ainur rank among the most important authors of Tolkien-inspired musical productions, as their CDs are aimed at transposing J. R. R. Tolkien's work, The Silmarillion, into music. After their first two works, "From Ancient Times" (2006) and "Children of Hůrin" (2007), both produced by Beppe Crovella and Electromantic Music, here comes "Lay of Leithian". The CD will be wholly devoted to one of Tolkien's greatest epics, written entirely in verse form and unfortunately never completed: The tale of Beren and Luthien. Several composers have been at work and adopted a quasi orchestral approach, juxtaposing classical instrument and modern electrical instruments, touching on various genres and different musical sonorities in order to re-create the whole mythology and cosmogony of J. R. R. Tolkien. In short, a huge conceptual work!
Ainur: Children of Hurin. Electromantic ART 222. New release for this Italian band focusing on Tolkien's works. This CD is a fantastic opportunity to fall into Tolkien's universe with a progressive rock mixed with some classical music and some hard rock sketches. Also available in a CD+DVD edition.
Ainur: From ancient times. 2007 (ART 420 CD). Inspired by "The Silmarillion" by JRR Tolkien. Ainur is a very special progressive project with lots of guests playing cello, violin, viola, horns, harp, flute as well as moog, hammond, piano and guitars, with a fantastic female voice!
Airportsman: Letters. Lizard (LZ CD055). 2008. 3rd album by this band originating from the Piemonte area in the North-West of Italy: new soaring atmospheres, letters maybe stopped or never sent. Letters which pile up each over as wandering thoughts, curious and restless. Floating sounds close to Godspeed You Black Emperor, a touch of kraut-rock and dreaming post-rock, but once again.... more soul than post-rock.
Aktuala! After the gorgeous LP reissue of two of their albums, all three are now reissued on CD on the label GDR.
+ GDRCD1102 Aktuala. The debut album from 1973! This reissue is enriched by a booklet with rare and unreleased images, plus the bonustrack "Flauti", taken from the solo works of Walter Maioli, the true spiritual guide of Aktuala and still today a tireless investigator of extra-european music and culture.
+ GDRCD1103 La Terra. The 2nd album, released in 1974, also introduced a very young percussionist from India, who would later become famous and world reknown: Trilok Gurtu. This reissue is enriched by a booklet with rare and unreleased images, plus the bonustrack "Dagli Etruschi a Picasso"
+ GDRCD1104 Tappeto Volante. The last album from 1976. This reissue is enriched by a booklet with rare and unreleased images, plus the bonustrack "Il Sussurro dell'Anima".
Aktuala were real music pioneers able to blend world, ethnic, jazz and avantgarde music. Those reissues are more than welcome!
L'Albero Del Veleno: Tale of a Dark Fate. Self release distributed by Black Widow Records (BWRDIST 674). Street date: 13-10-17. L'Albero Del Veleno plants its roots in 2010 to create instrumental music following the style born from the soundtracks of horror and thriller movies of the 60's/70's/80's. The various musical influences, along with the passion for cinema, form a project strongly introspective and emotional, made even more special by the video contribution always present in live performances; every song is in fact supported by a original screenplay for the production of short films. The band is also responsible for composing soundtracks for horror movies on demand.
Alluminogeni: Metafisico (PRGIT535). Street date: 28-06-19. Among the very first Italian Prog groups that had a record contract with a major, there were the Alluminogeni. It was 69 and the major was Fonit Cetra, already home of the New Trolls! 50 years after the birth of the band, the original formation of the contract with Fonit Cetra is back, with Patrizio Alluminio on keyboards and vocals, Daniele Ostorero on drums and vocals, Guido Maccario on bass and guitars. 2 young elements have been added: Ludovico Bragante and Alberto Rondano, for other basses and guitars. Basically the Alluminogeni have maintained the same approach of the 70's with the addition of tracks already written back in 1969 but unreleased yet.
Alphaterra: Planet In A Day. Ma.Ra.Cash MRC 011. This collaboration between guitarist Giorgio Gabriel and keyboardist Giovanni Viaggi presents us with a concentrate of prog with hints to celtic folk but not ignoring a certain jazz-rock feel, where some rarefied and introspective tracks take us back to a certain relaxed fusion style much appreciated by fans of Pat Metheny; to sum it up, a versatile quality recording, for all sorts of listeners!
Altare Thotemico: Selfie Ergo Sum. Ma.Ra.Cash Records (MRC086). Sept. 2020. New album based on three partitions of being alive: what you have, what you are and how you appear. A record that, once again, overrides stylistic boundaries, able to move from a metal sound to the Area Italian prog school or the Anglo-Saxon school of IQ, with strong lyrics in Italian that feel like real punches in the stomach, and a music that isn't afraid of experimentation and a continuing search for details. A complete, mature work built on 9 tracks that will satisfy even the most demanding palates!
Altare Thotemico: Sogno Errando. Ma.Ra.Cash Records (MRC034). Release date: 03/04/13. Second album for the prog ensemble from Bologna, after 4 years of concerts, exhibitions, festivals. The line up has changed and so has the musical direction too, this time strongly confirming a move towards jazz; the relationship to Area, which many reviewers had mentioned on the first album (and which I personnally couldn't hear or agree with) is now clearer, even in the way Gianni Venturi dramatizes his singing or recitations. And what a powerful voice! There is a jazz heartbeat, much noticeable by keyboardist Leonardo Caligiuri and saxophone player Emiliano Vernizzi, the tunes are long, giving plenty of space and time for improvisations; and the rhythm section rules, drummer Max Govoni's pedigree including the likes of Al di Meola, Michael Brecker. Compared to the first album, no doubt we're talking of a giant step forward!
Altare Tothemico : Altare Thotemico. Maracash records (MRC 017). 2009. New project with Area and Biglietto per l'Inferno influences. New italian band really skilled and promising.
Anatrofobia: Tesa Musicale Marginale. A new band with an experimental edge. Andrea Biondello: drums and percussions / Alessandro Cartolari: sax, vocals, synthesizer, sampler, electronics / Luca Cartolari: electric bass / Alessio Pisani: bassoon / Roberto Sassi: electric guitar.
Ancient Veil: Unplugged. Lizard (LZ0165). Street date: 15-10-20. This new CD presents eleven pieces performed live in three different concerts. Seven pieces are performed in an acoustic trio composed by Alessandro Serri, Edmondo Romano and Fabio Serri, while four pieces are performed with the whole band, together with Massimo Palermo on bass and Marco Fuliano on drums. Especially noteworthy are the portion of the "Rings of Earthly Light" suite in an unplugged version revisited in its structure and arrangements, and the presence of three unreleased songs. The recordings took place in 2017 and 2019.
Ancient Veil: New - The Ancient Veil remastered. Lizard (LZ0137). April 2018. This is the reissue of the first CD of the same name, released by Mellow Records in 1995. "New", however, is not a simple reprint and both the audio aspect and the graphic part have been revised and redesigned, improving the overall sound, adding new instruments. Everything is richer and more complete, a sound space where the original 24-tracks tape coexists in balance with the digital processing of the current software.
Ancient Veil: I'm Changing. Lizard (LZCD0124). Street date: 17-01-17. Created in 1995 and evolved from Eris Pluvia, the band sees its return now, more than 20 years after their eponymous album. With many musicians who already took part in the Eris Pluvia album from 1991, they have kept their folk-prog atmospheres and pastoral sounds, offering this time a concept album with mini suites, orchestral parts calling for strings, oboes, flutes, clarinets, both instrumental and sung. It can in a way be seen as the natural synthesis of Eris Pluvia and The Ancient Veil (even if *The* has now disappeared from the band's name).
Anno Mundi: Land Of Legends. CD & LP, Black Widow Records (BWRCD227-2/BWR227). Street date: 13-12-19. Fourth album for Anno Mundi, Italian band from Rome. A musical experience between Dark Doom of 70's Black Sabbath school and classic 70's Progressive tradition. Several of the musicians have been met on other now famous bands, from bassist Flavio Gonnellini (Ingranaggi della Valle) to Renato Gasparini, guitarist of historic Italian jazz prog band Agorŕ.
Antonius Rex: Hystero Demonopathy. Black Widow (BWRCD 153-2). Jan. 2013. The new album is a multisound-multistyles of concentrate fusion: gothic, classic, post-classic, dark, doom, metal, impressionist, progressive, post-progressive, after-rock.... with micro electronic inventions and perseverant events.
Antonius Rex: Ralefun 32nd Anniversary edition. Black Widow BWR128 CD. Feb. 2011. This concept album from 1979 carried the band to notoriety and is here presented with the unreleased song "Proxima Luna", recorded in 1980.
Antonius Rex: Zora (77). Black Widow (BWR118CD). Feb. 2010. Re-issue of what is considered as the real first official album by the band, here in a 32nd Anniversary Edition with the original artwork including new photos and an unreleased track titled Monastery never heard before! (on top of "The Gnome", also a bonus track but previously already presented).
Antonius Rex: Per Viam (2009). Black Widow BWR126CD/LP. The album releases a series of no rational blue-black visions, sometimes heavenly, sometimes terrifying, making each vision available to the listener for reaching the subliminal fusion. The mortals, listening to the album, get a praeternatural power and become able to live free, away from stupid, demented and alienating problems of the daily life.The guitarist Antonio Bartoccetti, as for the previous album, first wrote the video screenplay for each track, then composed the audio tracks and recorded all the album: all the work lasted 14 months. PER VIAM .... the most exceptional, fantastic, hyperbolic, mystic, progressive, dreaming, visionary, charming and terrifying Antonius Rex new album, including a CD-ROM video as extra track
Antonius Rex: Switch On Dark (2006). Black Widow BWR099. The brand new Antonius Rex CD is now out on the BWR indie label; it presents an esoteric vision of a haunted castle lived in by witches, demons, wizards, ogres, gnomes, fairies... "Switch on dark" is obscure, dark and mystic, fascinating, sinister and occult. Still with the beautiful Doris Norton on keys: Yamaha, Moog, Mac G5 Quad Computer, Digital orchestra (EastWest).
Antonius Rex: 2001 Anno Demoni. The repress of the Anno Demoni LP with a bonus 7" and three extra tracks + renewed artwork makes this a collector's object.
Aphelion: Franticode. Lizard LZ0054CD. 2008. Aphelion is an all instrumental project formed in 2004 and featuring a mixture of tech-prog and fusion/jazz styles. Aphelion's main goal is to reach a unique signature and groovy sound encompassing progressive, rock/fusion, technical metal, jazz ,experimental sides. It is the result of a hard work of structural, harmonic, rhythmic, melodic research, and of a huge arrangement effort. The dense texture between the instruments gives the opportunity to create new solutions, new proposals.
Apostholi: Un'isola Senza Sole. MPRCD051 . Originally released in 1983, as a private pressing of 500 copies, it is surely one of the rarest italian progressive rock LP. After their first work "Ho smesso di vivere" (1979), the Apostholi made a much more elegant album, with better arrangements and closer to the progressive tradition, reminding Orme, Delirium And Locanda Delle Fate (in fact in this album there is the first appearance of the flute). Of course they still have some pop influences, but the music is much more elaborated.
Archangel: Tales of Love and Blood (ESKCD1303). December 2013. Behind the Archangel moniker hides the keyboard player Gabriele Manzini, composer and main writer for Ubi Maior (1998 up to present) and former keyboard player for The Watch from 2000 till 2005. The new album represents an important step forward in terms of production and composition. This time Archangel shifts its musical style from the hard-progressive-folk of the first album to a new kind of gothic prog-rock with reference to gothic-metal and to the new wave of the 80's.
Area: 1978 Gli Dei Se Ne Vanno Gli Arrabbiati Restano. Warner. Street date: 26-10-18. 40th anniversary edition for this seminal album. Now digitally remastered by Patrizio Fariselli at Studio ZdB. The CD digipack edition features Patrizio Fariselli introducing this new reissue and also many never before released footage material.
Area: Live 2012. Up Art Records (UPA0003 CD). 2012. The group, fresh from the success of the Reunion Tour 2011/2012, now releases a new album. It is a double CD containing selected recordings from the last concerts as well as recordings of new songs. It also features on some tracks jazz singer Maria Pia De Vito, who has already worked live several time with Area as a very special guest
Area: The Essential Box Set Collection. CRSBOX0210 (2010). This 6CD boxset includes the first 6 studio albums released during the seventies by Cramps Records, gathered together for the first time in a collectible box. It also features a 36-pages book which tells the birth and many curiosities about one of the fundamental Italian progressive rock bands. The cover reproduces the original paintings created by Andrea Pazienza for the Cramps catalogue in 1979. The box also features the photographic reproduction of Area in 1974, shot by Roberto Masotti.
Area!: Area International Popular Group. This special release includes a 96s. book + a CD of music dedicated to this legendary band. Written in English + Italian by Claudio Chianura and Patrizio Fariselli, keyboard player of Area and composer of most of their music. Housed in a special CD size Box. Fariselli goes through the carreer of the band, their albums, their concerts, their friendship and their unforgettable artistic experience. He has selected himself the tracks contained in this CD.
Area Live 77'!
Some censorship here! We previously pasted the following text, which was the press release from Akarma. At that time we hadn't received the CD. We leave the text now between brackets but we owe to tell you that the sound quality is far from *high quality* as Akarma proclaims ---> (Thanks to our hard working treasure hunters, Akarma has dug up this long lost high quality recording of Area performing live in Turin in 1977 and presented now as a 2CD (AK 1042/2)! This historic concert by one of the most internationally acclaimed Italian rock bands in history is only available from Akarma. Featuring the classic "La Mela di Odessa", "Luglio, Agosto, Settembre, Nero" and "Cometa Rossa" plus songs from their experimental Maledetti album, also released in 1977. The concert ends with a long and inspired improvised number.)
Area 2. After the death of their singer Demetrio Stratos, the famous italian band disappeared from the scene but their drummer Giulio Capiozzo reformed a more jazz-rock orientated version of the group in the 80's under the name Area II. The two albums, a self titled "Area II" and "City Sound" are now reissued and available again!
Areknames: In Case of Loss. Black Widow (BWRCD120-2). 2010. This new Italian band is masterminded by composer, producer, vocalist and multi-instrumentalist Michele Epifani who handles the Hammond organ, piano, mellotron, synths, harpsichord, acoustic and electric guitars as well as the recorder. This third album is another magical trip through the '70's dark, dramatic, symphonic atmospheres of progressive rock influenced by VDGG and the Canterbury scene; it contains a wonderful suite almost 20 minutes long and some beautiful arrangements of violin, cello and saxophone! If you enjoy the dark or heavy style of VDGG and their likes, but can do without the ultra speed factor, you'll certainly enjoy Areknames.
Aries: Double Reign (2010). VM192 CD. Aries is a duo formed by singer Simona Angioloni and the much icinic musician Fabio Zuffanti. After a first album in 2005, they're back now with their 2nd opus, a concept album entitled that draws part of its inspiration from the book of the writer Paola Roe "Double kingdom" published in 1997. Musically speaking, the focus is on dark and ethereal, electronic pop and hard rock athmospheres as well as obviously on all the great modern unconventional progressive rock. There is also the usual array of guest musicians including a string quartet and the flute of Vittorio De Scalzi from New Trolls fame.
Arm On Stage: Aldrin (EXT1301 CD). 26/11/13. Here is an ethereal and modern progrock album, progressive in its atmospheres and tight in its sounds, with catchy and melancholic feels, where electronic inserts, wind instruments (sax, clarinet, French horn) and strings (cello and violin) find their perfect place. All songs are sung in English and if the previous album was mostly based on improvisation, this one consists of prominent harmonic turns, melodies and riffs developed into songs.
Arti & Mestieri: Essentia (Live In Japan). 2CD + DVD. Sfera Entert (SFE01). Nov. 2020. In 2019, the concert project "Essentia" was born, the group's first challenge focused on their more jazzy musical essence, playing with great balance between the Mediterranean-inspired melody, the always sought-after and open harmony and the intense and original rhythm, with a quintet formation that includes two historical components of the original formation, Furio Chirico and Gigi Venegoni, together with Piero Mortara, Lautaro Acosta and Roberto Puggioni. Live In Japan is a magnificent record production: the entire recording of the Arti & Mestieri concert on May 18, 2019 at the prestigious Jazz Rock Legends, the fourth sensational return of the band to the land of the Rising Sun. A decidedly rich lineup, with the performance of a selection of songs from the recent masterpiece Universi Paralleli (2015), original arrangements of instrumental hits from the most important historical records such as Tilt (1974) and Giro di Valzer (1975) as well as the first performance since I live in the world of historical gems such as "Danza di Luna" and "From North to South" all recorded and filmed with the exceptional "custom-made" technique aiming to reproduce the original sound of the 70's band. This splendid boxset contains all the work as well as the performance of two improvised songs in the breathtaking finale of the event, played together with Patrizio Fariselli Area Open Project: "The Wind Cries Mary" (J . Hendrix) and "King Kong" (F. Zappa); two protagonists, two legendary groups in the history of Italian music, a path always carried out with coherence, intellectual and artistic integrity.
Arti E Mestieri: Universi Paralleli (88875126931). Sept. 2015. New album of inedits by the italian master of jazz-rock! As special guest of the album, Lino Vairetti from Osanna gives voice on "Nato", the bonus track.
Arti & Mestieri: The Live. CD+DVD. Ma.Ra.Cash Records (MRC033). Street date: 07/05/13. This CD+DVD was taken from two different concerts: the CD from the Festival at ClubCittŕ in Kawasaki, Japan, on November 5, 2011 and the DVD from the Festival of Veruno, Italy, on September 2, 2011, with special guests: guitarist Gigi Venegoni, original member of the formation, in the CD, and Mel Collins + David Cross, both ex-King Crimson, in the DVD. This production tells perfectly the two musical paths woven into the history of the group, developing with various improvisations and just the mood of the individual members. Two previously unreleased extra tracks: Veruno (the two Crimson) and an Italian version of Exiles, make the performance unique.
Arti E Mestieri: Il Grande Belzoni (AEM 3391). 2009. Mini CD 4 tracks. This is something belonging to a far greater project; within this year Arti & Mestieri will release a full length CD containing 13 other songs about the entire life of Giovanni Belzoni, an Italian adventurer and a pioneer in Egyptology. For the first time, Arti & Mestieri craft just songs, not instrumental movements. They now aim at spreading Arti's music outside the progressive world.
Arti E Mestieri: 33. Electromantic. What a story, what a package! Everything focuses on the figure 33! The box is titled "33", housed in a LP-sized deluxe package, the title being both a reference to their 33th anniversary and an homage to the LP (33˝). This limited edition and numbered package will also contain a book, a photo of the current band, a bonus card which will allow each buyer to get exclusive "personalized" free audio material to pick on the net. The first DVD - named Il GUARDarti - will include 2 hours of video, dealt in 33 clips, mixing professional and "amateur" shots, live and studio ones, portraiting the most vital and expressive side of the band throughout the years, with added backstage and moments on the road, without forgetting some moments of pure humour. The second DVD - IL GUARDAmestieri - has a similar approach and, as the first one, is a full length DVD with 33 sections! There is also a CD - IL RECORDarti - a full length CD made of 33 never released before "audio episodes", taken from their long musical life and mixing studio, live parts; the listener is guided in this promenade by 33 new themes played by the current band. The result is a unique long composition/suite, which is totally original in the way it has been conceived and in its unusual "united fragmentation" structure. It is like a movie made of bidimensional musical images, Arti & Mestieri's story on one side and a new Arti's path on the other, giving life to a an intemporal and unusual long journey! The package will be available in 4 different formats: DVD PAL / Book in Italian // DVD NTSC / Book in English // DVD PAL / Book in English // DVD NTSC / Book in Italian // DVD NTSC / Book in japanese. As to end of March 2008, only the PAL versions are avilable for sale. Get it and enjoy!


Arti & Mestieri: First Live in Japan. the Arti & Mestieri live performance of 2005, their first time in Japan, is now available on CD !!! This great live album is divided in three suites, the first one is dedicated to "Tilt", the second one to "Giro di Valzer per Domani", the third one to their most recent tracks. Arti & Mestieri is captured here in top shape during their japanese shows at Club Cittŕ in Tokyo: the band is still formed by seven musicians, as it was in the Seventies. The second part of this concert will be released in a special Arti & Mestieri deluxe box that will also feature 2 DVD and more rarities !!! The box is titled "33", housed in a LP-sized deluxe package and will be available soon! The title "33" is both a reference to their 33th anniversary and an homage to the LP (33˝). This limited edition and numbered package will also contain a book, a photo of the actual band, a bonus card which will allow each buyer to get exclusive "personalized" free audio material. The first DVD - named Il GUARDarti - will include 2 hours of video, dealt in 33 clips, mixing professional and "amateur" shots, live and studio ones, portraiting the most vital and expressive side of the band throughout the years, with added backstage and moments on the road, without forgetting some moments of pure humour. The second DVD - IL GUARDAmestieri - has a similar approach and, as the first one, is a full length DVD with 33 sections! There is also a CD - IL RECORDarti - a full length CD made of 33 never released before "audio episodes", taken from their long musical life and mixing studio, live parts; the listener is guided in this promenade by 33 new themes played by the current band. The result is a unique long composition/suite, which is totally original in the way it has been conceived and in its unusual "united fragmentation" structure. It is like a movie made of bidimensional musical images, Arti & Mestieri's story on one side and a new Arti's path on the other, giving life to a an intemporal and unusual long journey!
Arti & Mestieri: Estrazioni. AEM 95251. The long awaited new CD by Arti e Mestieri is finally available! Eleven new songs by Beppe Crovella, Furio Chirico and Gigi Venegoni. With "Flautofonia" written by Demetrio Stratos (Area).
Arti & Mestieri. Both "Acquarius" (TJRS 1961) from 1983 and "Children Blues" (TJRS 1962) are now reissued.
Arti & Mestieri: Prog Day. Released both in a regular and a limited edition including a nice tee-shirt. The CD is rather a mini CD with 4 tracks for just 30mn of music.
Astralia: Osmosis. Ma.Ra.Cash Records (MRC 025). 2011. After more than 10 years the band Astralia is back with a new and marvelous album. The band - with some change in the original line up, especially vocalist Massimiliano Biolo, has been able to compose a musical masterpiece. A modern sound, but with a clear vintage inspiration, sets "Osmosis" among the best CDs of the Italian scene. A mix of symphonic, psychedelic and with that particular sound close to the best VDGG, but also with an eye looking at the new prog trends (Porcupine Tree) makes this album accessible to all. Do not miss it!
Aufklärung: De La Tempesta? L'oscuro Piacere. Pick Up Records (PK 1909). 2012. Here's a long awaited reprint, the sole album released in 1995 by the band Aufklärung, an important act on the Ialian prog scene of the 90's. It consists of four long tracks with the magic of early Genesis and the obscure tinges of Van der Graaf Generator. Marco Macarella's keyboards underline the epic and crepuscular progressions while acoustic guitars and the flute create moments of pastoral melancholy.
Aurore Lunare: S/T. Lizard (LDV 006 CD). Jan. 2014. Here is a band from Livorno (Tuscany) with a short past between 1978 and 1980. They also opened up for PFM, but the days of the prog dream were fading. Now comes a new album with new recordings of their old songs and several special guests: Tolo Marton (one of the best italian guitar players, with Le Orme in "Smogmagica"), Alessandro Corvaglia (vocalist of La Maschera di Cera), Gianluca Milanese (excellent flute player in many projects, also with Richard Sinclair, Aria Palea and more).
B-Rain: Echoes From the Undertow. ZEIT CD 011. B-Rain is a new solo project by Davide Guidoni, drummer / percussionist of Daal (and some groups of Italian progressive). In this project he works as composer, keyboardist and percussionist, going to explore experimental and advanced terrain of progressive rock, such as Environment, New Age and Electronics, creating instrumental scenarios with a strong visual impact. "Echoes from the Undertow" is his first solo album and has gathered a large group of musicians including Roberto Vitelli (Ellesmere), Steve Unruh (The samurai of prog), Luca Pietropaoli (Fonderia), Vincenzo Zitello, Salvatore Lazzara ( Pensiero Nomade), Alfio Costa (Daal, Prowlers)
Balletto di Bronzo: The Official Bootleg. Black Widow (BWR234-2). Street date: 02-10-20. Being tired of seeing bootlegs floroushing anywhere without being consulted, Gianni Leone & Co have now taken the decision to produce and release this album, using the recording of their concert on May 31 st, 2018 at L'Asino che Vola in Rome. This "Official Bootleg" pays tribute to the actual line-up, which Leone consider to be the best of all of them so far, with Riccardo Spilli on drums and Ivano Salvatori on bass.
Ballo delle Castagne: Soundtracks for an Unreleased Herzog Movie (SPQR XXXV). Nov. 2015. Limited to 300 copies, this album is "THE soundtrack album" for all lovers of Popol Vuh, oriental atmospheres, kraut and space rock!
Banco Del Mutuo Soccorso: Transiberiana. InsideOut. Street date: 26-04-19. The Roman cult band hadn't released any studio album since 1994 with "13". This new one will maybe mark the beginning of a new era, after the band's charismatic singer - Francesco di Giacomo - passed away. It also marks the beginning of a contract with a new label (not too glad with it!) and will of course present a new line up, with the participation of the keyboardist and leader's two sons, Michelangelo co-writing the album and Mario Valerio, who took care of a marketing and communication strategy related to it. Alongside Nocenzi on keyboards, will be found Filippo Marcheggiani (lead guitar), the joint between past and future - Nicola Di Giŕ (rhythm guitar), Fabio Moresco (drums), Marco Capozi (bass), and finally singer Tony D'Alessio. The new album consists of 11 tracks and future live tours will enable the band to maybe take a distance with their previous anchor, the phenomenal "Darwin" album and present a mix of past and present tunes!
Banco del Mutuo Soccorso: Io Sono Nato Libero Legacy Edition. Sony Music 2CD + Book or LP + CD + Book. Street date: 06-10-17. This new Legacy edition of "Io sono nato libero", historic third album by Banco del Mutuo Soccorso, is enriched by a bonus disc with 5 inedit tracks recorded with the current line up and a long interview with Vittorio Nocenzi, founder of the band. "Io sono nato libero" will be available in a 40 p. bookset edition + 2CD and in a LP+CD edition with a vinyl-sized booklet. The booklet includes lyrics, interviews, photos and a wonderful genealogical tree of the band.
Banco Del Mutuo Soccorso: Un'idea Che Non Puoi Fermare. Sony. 25/09/14. Available either as 2CD or 3LP, this new album wishes to be "on the one hand a tribute to Di Giacomo and on the other the milestone of a new start" as stated Vittorio Nocenzi on a meeting with the press on Tuesday, September 16, 2014. A transition album? It offers a selection of live tracks (most unreleased) from 2012 - 2013, tightly interspersed with shorter new compositions set in relief by new vocalists, coming and taking the lead in homage to Banco's hard-to-forget singer; guitarist Rodolfo Maltese is back too - a good sign after his long period of health problems - and so is Banco's original drummer Pierluigi Calderoni!
Banco del Mutuo Soccorso: 40 Anni. Sony Music (87254 39262). Street date: 26/06/12. The Roman band is 40 years old! To celebrate this anniversary, here is a 2CD formatted as a luxurious audiobook (60 pages with original photos and historical interviews with members of the group telling anecdotes about the historical period. Unfortunately for foreign fans, the texts are only printed in Italian!). Disc 1 contains a remastered version of the first album (it unfortunately seems that they took it up from a vinyl source!), better known as "The piggy bank", while CD 2 is the real treasure, with three unreleased studio tracks, kept in a vault for 40 years and recorded in 2012 + three live tracks recorded in Rome on April 28th 2012. The line up for the new studio tracks is combo-sized, Vittorio playing only piano, but showing how good he masters colours, having with him a few players on acoustic guitar, cello, contralto saxophone and Akai EWI. This anniversary edition is also available on a luxurious 2LP box with a huge-sized booklet (one of the 2012 live tracks - la Traccia - has been omitted for place reason).
Banco! Reissued by Manticore in August 2010: S/T (75) MANTCD1009, the English version of "Photos of Ghosts" and "As in a Last Supper" (MANTCD1010) from 1976, the English version of "Come in un'Ultima Cena". Both are now released digitally remastered from the original master tapes and with a new booklet.
Banco Del Mutuo Soccorso: S/T. Sony (88697545051). June 09. Limited LP edition. The first album, simply called Banco del Mutuo Soccorso, housed in a large money box shaped cover, is still one of the most representative examples of the Italian prog, with classical influences based on the twin keyboards interplay and the original operatic voice of Francesco Di Giacomo.
Banco: Collezione Italiana. This is a greatest hits double CD shaped as a book. Released by EMI and with all tracks digitally remastered (catalog 0946 3647952). A nice collector item!
Banco Live 1975!. Recently rediscovered and remastered recording taken from a 1975 concert at Teatro Verdi in Salerno. WOOOW!
Banco Del Mutuo Soccorso: No Palco (SAS 5135072)
No doubt this is one of the GREATEST news of november month. This live recording from 2002 in Rom celebrates their 30th anniversary. For this occasion, many guests came on stage and - fixed now on laser for the eternity - you will have the great pleasure of hearing original members Pier Luigi Calderoni (drums) and Gianni Nocenzi (keys) as well as eminent guest on violin Mauro Pagani! The choice of tunes is great and even if some may ask themselves how many more variations on "Darwin" this group may present us, you'll find here nice surprises like "Canto Di Primavera", "Moby Dick", "Traccia I and II", one piece taken from Vittorio Nocenzi's recent release "Movimenti". Now, when will we get a new studio album with NEW compositions? Stay tuned and let's hope they hear the call!
Annie Barbazza: Vive. Dark Companion (DCCD010). Feb. 2020. For her first solo album, Greg Lake originally wanted Annie to play all the instruments, but the record slowly turned into an all-star friends collaboration, in that most of them asked Annie to be part of it, from Fred Frith to John Greaves, from Lino Capra Vaccina to Daniel Lanois and Paul Roland. All tracks are original with the exception of two tracks written for her by John Greaves and Paul Roland and a cover of the splendid Blegvad / Greaves classic "How Beautiful You Are". The first press is a limited edition of 500 copies released on Audiophile golden CDs in the usual fold-out papersleeve format that becomes standard for the label. Grab it while you may!
BARO Prog-jets: "Lucillo & Giada" + "Topic Würlenio". Andromeda Relix (AND80). Alberto Molesini, aka Baro, is a bass player who in the 70's formed the group "La Sintesi" and the two works in the title were conceived as live material for this band. "Lucillo & Giada", written in 1980 was a kind of rock opera, followed in 1983 by "Topic Würlenio". Since 2004 Baro plays with Marygold, a well-known Italian prog band, especially for their acclaimed second album "One Light Year" from 2017. Driven by this experience, Baro decided to carry on the dream of seeing the prog-jets of youth come true. And so, with a work of respectful recovery but with new cues and arrangements, they are finally coming to light on this 2CD, distributed by Ma.Ra.Cash Records.
Barock Project: The Boxset. Immaginifica (ARS IMM /1042). Street date: 22-02-21. Eighteen years after the birth of the band, Barock Project release a box set that contains their first works and the latest Seven Seas. Of the 6 CDs included, 5 are in special edition, entirely remastered by Luca Zabbini. Mysterious Voices and Rebus are also completely remixed from the tracks of the original projects for an even more exciting sound experience. The photos taken during the recording period and the telling of the story are included in each CD. The box set includes: Mysterious Voices, Rebus, Coffee in Neukölln, Skyline, Detachment and the latest Seven Seas work, plus 5 new bonus tracks!
Luciano Basso: Voci. AMS04. Deluxe LP. Finally available in vinyl edition, the debut album of acclaimed keyboarder Luciano Basso, originally released in 1976. This is a highly appreciated instrumental effort, being cited by "The Billboard Guide to Progressive Music" as one of the best-ever examples of classically-influenced progressive rock. Voci is one of the few Italian records dealing with electronics, representing an interesting mix of classical-influenced progressive music and avant-garde. The record contains five long instrumental tracks, with keyboards to the fore and backing electric instruments. Among the guest musicians on this album, the Nuvole Di Paglia bass player, Mauro Periotto. A long OOP and therefore must-have for lovers of Italian prog!
Basta!: Elemento Antropico. Lizard (LIZCD0128). Eclectic prog from Italy, precisely from Florence: between symphony and avant-garde, without omitting preferences for jazz, heavy or the Italian progressive classics, in their most theatrical side. Sound experimentation, including wind instruments, delicate and evocative, are used to create a powerful and personal music, providing an innovative approach to this genre!
Franco Battiato: Inneres Auge (2009). Universal 2722666. Nov. 09. New album with 10 songs, 6 covers (among which "Inverno" - an old De Andrč tune) of his old songs and 4 new original tracks.
Franco Battiato again making actuality with a new recording in limited edition: Il Vuoto. Release date: 05/02/07
Franco Battiato: Pollution. Now reissued on the label Water. Battiato's wonderfully lively 1973 concept album Pollution is an audaciously psychedelic album drawn from the space rock dimension with much electronics and keyboard layers. Drawing heavily on the VCS3 synthesizer, Battiato & Co (besides himself, 3 backing band members play synth as well) give Pollution an extreme electronic edge. With comparisons to Ash Ra Tempel, Faust & Pink Floyd, Pollution was declared "genius" by Frank Zappa. Extremely influential on the '90s Chicago post-rock mafia. Original artwork. New detailed liner notes.
Franco Battiato: Dieci stratagemmi (2004). SONY 5185652 CD. Brand new studio album by Italian master musician Franco Battiato. Including 3 multimedia video tracks for PC.
Franco Battiato. Quite a few new releases with this renowned eclectic italian composer. Perduto Amor is the original soundtrack of his first attempt as film director. Music is of course composed by himself. Released by Sony. La Convenzione comes from another label (D'Autore) and presents us with an avantgardistic composition going back to 1972. On this record Battiato also interprets other's pieces like Osage Tribe and Juri Camisasca.
Lucio Battisti: Amore E Non Amore. Water 171. Considered one of the greatest Italian songwriters for his ability to reach the primal core of emotional matters, Battisti is helped here by members of PFM and guitarist Alberto Radius of Formula Tre. Battisti made this much adored cult masterpiece in 1971. Imagine Brazilian psych-pop combo Os Mutantes fronted by Southern soul legend James Carr and you'll get a glimpse of this inexplicably accomplished and adventurous album.
Bella Band: S/T (Edel 0169252CRA). Finally released! Bella Band was one of the missing pieces of Italian progressive music of the late 70's. Originally released in 1978 on the historic Cramps label, this jazz-rock album was very very hard to find, and it had not been available on CD since decades! The new reissue of this Italian classic is available, distributed by BTF in remastered digipack edition! The music is in a vein not unlike Agora
Biglietto Per L'Inferno: Complete works. 3 CD + 1 DVD + 1 Book in a special deluxe hardcover box edition. The European edition has DVD Area 0 and PAL Standard and book with english text!. A world edition is also available with DVD Area 0 and NTSC pic format.
Biglietto Per l'Inferno: S/T (73). Trident TRI 1005. Brand new reissue of this classic album rated among the best Italian progressive rock releases of the 70's. As usual, the papersleeve reissue CD edition includes a detailed booklet with lyrics, vintage material and special notes.
Breznev Fun Club: Il Misantropo Felice. AltrOck Productions (ALT047CD). June 2015. 2nd album by the Italian collective! It's a widened ensemble, a small rock-orchestra that leads us along a path made of complex atmospheres - sometimes dreamy or melancholic -, a set of colors and sensations that makes this unit something unique. Strongly recommended for who loves the Canterbury sound, Zappa's Uncle Meat, Bang on a can, Picchio dal Pozzo, Opus Avantra and Yugen ; at the same time it is a very recognizable and distinctive work, able to shape out its own room among the Avant-Prog and Canterbury scenes. The music was written mainly between 1999 and 2000 in Frankfurt am Main, Germany.
Caboto: DidYouGetVisuals? RAV 002. 2nd album by this Italian band between jazz-rock and Canterbury
Roberto Cacciapaglia: The Ann Steel Album. LP+CD Mirumir (MIR100731). Nov. 2014. Cacciapaglia is an Italian musician who specialized in electronic composition after starting his career in the early 1970s on the edges of the krautrock scene. Steel is a Michigan bred singer who spun into Cacciapaglia's orbit during a trip to Italy in the 70's to do some modeling. The Ann Steel Album is the one-off result of that happy accident, a record so full of joy that it's a surprise they weren't tempted to go back for another bite once it was in the can. New reissue with 2 bonus tracks and lyric sheet insert. Remastered at Glance Studio.
Roberto Cacciapaglia: Generazioni Del Cielo. 2LP+CD Mirumir (MIR100730). Nov. 2014. is a contemporary musical work in the form of oratory; it is born from a development of matured musical language across polyvalent experiences, that range from classical composition to the production of music widely listened to. Remastered at Glance Studio.
Calomito: Cane di Schiena. AltRock Productions (ALT 017). 2011. Five years after their much-acclaimed album Inaudito, Calomito is coming back with a new great album! Calomito melt with taste avant-prog, Canterbury, jazz and folk, but they give the right space to melody, a typical feature of many Italian bands. Beside usual electric instruments, their arrangements include a peculiarly nice palette of acoustic colours (trombone, violin, viola) that gives the band a really recognizable sound. Sharp and groovy, Cane di Schiena is a relevant step forward compared to the first album, being a clear sign of maturity for a band that is considered as belonging to the most interesting ones on the alternative Italian music scene, taking the best from the past and revising it in a new direction.
Calomito: Inaudito. MPL 002. Calomito are a six-piece Italian band who use: violin/viola, guitars, alto/soprano saxes/percussion/weird vocal efx, Fender Rhodes/synth/organ, electric bass/double bass and drums, the sound is a mix of Canterbury and RIO sound with a mediterranean influence that sometimes reminds of the fantastic Area, Gong, or Zappa's complex compositions, skilled musicians, a really good debut album !
Camelia's Garden: You Have A Change. Fading Records (FAD 008). Release date: 20/03/13. Camelias' Garden are a very young band from Rome born around singer and poly-instrumentalist Valerio Smordoni. Their music features lyrical atmospheres and particularly elegant vocal arrangements. The sound, between acoustic and vintage, reminds of the great progressive rock from the past (Genesis, Yes), folk-prog and Italian bands like Acqua Fragile or Celeste. Unlike many other bands who cast themselves in the retro-vein, their tone sounds absolutely sincere and the sound much convincing. Not to be overseen!
Campo Di Marte: Concerto Zero - Live 1972/2003. Double live CD in papersleeve, double booklet, live pictures and detailed notes. It includes (disc 1) a historical unreleased concert, recorded before their first studio album "Campo di Marte", remastered from a test LP on United Artists Sugar of 1972!!! The second CD is a live recording from summer 2003, with the original band line-up reunited for that special occasion!
I Cancelli Della Memoria: Tributo Anni '70 a Franco Battiato. AMS 235 CD+DVD. This legendary tribute concert to Franco Battiato by Cancelli della Memoria had been held at the Teatro Dante in Castellanza on November 26th, 2010. It includes tracks from the Fetus album, almost everything from "Pollution" and "Sulle Corde di Aries" and a song from Clic. The boxset, offered in a valuable gimmick package, contains a folded poster (23x35cm) with the flyer of Battiato's Pollution concert held in Bologna in Piazza S. Stefano in 1972. The DVD also includes an outstanding 40-minute bonus with interviews of some of the protagonists from the 70's, as well as Battiato himself, telling us facts and anecdotes from the glorious period.
Canzoniere del Lazio: Lassa Sta' la Me Creatura (LDV013). May 2018. Reissue of this album from 1974 as SACD.
CAP (Consorzioacquapotabile): Il Teatro delle Ombre (DNFT01). 4CD + Book. April 2014. This 40 years anniversary package includes a book that contains more than 200 pages and many unpublished photos, pictures slicked with nostalgia of the 70's, posters and early edition magazines. 2 audio CDs with retrieved outtakes, bonus tracks, alternative mixes, special and limited editions, "other languages", featuring a much valued "best of" from their 40-year-old artistic career, re-played using vintage instruments. A third CD which includes an audio collection of extracts of their greatest live performances from the best festivals they ever took part in, both in Europe and in the USA. Deserving great attention is the sacred sound of some splendid theatres and various live re-interpretations of well-known cover songs. And as a "Special 40th Anniversary Gift" you will find a fourth CD containing a completely re-mastered and unedited re-release of the "Special Anniversary Edition" of their seminal album "Nei Gorghi Del Tempo", which has been unavailable for nearly 20 years. In addition, as a Bonus Track, you will find a superb piece from their Rock Opera "Gerbrand" dating back to 1973! Enjoy!
Lino Capra Vaccina & Untitled Noise: Perpetual Possibility. Dark Companion Records. CD (DC011) or gatefold LP (DCLP011). A collaborative work between Lino Capra Vaccina, living legend of Italian minimalism and the avant-noise duo Untitled Noise (who released an interesting album on the label Die Schatchel). Perpetual Possibility is the faithful transcription of the concert held by the trio at the MAGA museum in Gallarate and is the first recorded live album by Lino Capra Vaccina. Untitled Noise weaves delicate electronic warps on which the gongs, vibraphone, piano and bells of Capra Vaccina, true semantic trademark of the founder of Aktuala, extend. Presented in a limited edition of 500 copies, individually numbered by hand, with a gatefold cover, in the tradition of the Dark Companion.
Lino Capra Vaccina: Metafisiche del Suono. Dark Companion (DC005CD & DC002LP). A new album by legendary avantgardist, in delicate balance and flexible grace between sound and silence! Among the guests contributing to this kaleidoscopic meditation, we find Camillo Mozzoni (oboe, english horn), Michael Tanner (autoharp, sounds and e-bowed guitar ) and Allison Cotton (viola).
Lino Capra Vaccina: Arcaico Armonico. Dark Companion (DC004CD). Nov. 2015. New album, featuring oboee, English horn, Capra's usual wild assorted set of percussives, Paolo Tofani and old mate Juri Camisasca helping. An album where the sound is at the center, in a universe of unprecedented emotional beauty that takes the listener to a different perception of time and space.
Lino Capra Vaccina: Antico Adagio. Die Schachtel (DS 27/1 LP). Nov. 2014. LP reissue pressed on 180 gr. vinyl of the cult album from 1978, an amazing album anticipating countless future experiments in the field of new age and world music but also in avantgarde and electronic music. Apart from a few violin parts and the extraordinary vocal lines (sung by Vaccina himself and Juri Camisasca), Antico Adagio is an album fully built on percussions. But, at the same time, it's the farthest thing from the typical idea of percussions. You won't find a single trace of African or primitive beats: instead, this is a collection of rather long, subtle and thoughtful compositions, crafted with vibraphones, marimbas and gong. Together they create a work which will remain unique, both in Capra Vaccina's discography as well as in a more general sense. As a follower, "Frammenti da Antico Adagio" is also released (DS 27/1 LP), which features previously unreleased material from the same original 1978 sessions. The deluxe CD edition titled "Antico Adagio" (DS27/1CD) contains both albums.
Marcelo Capra: Fili del Tempo. Electromantic (INS2019). 16/09/11. This is the ninth album by the legendary guitarist with a unique flatpicking technique between blues, progressive, South America and the Far East, with special guest Silvana Aliotta (from Circus 2000 fame) and Beppe Crovella (Arti & Mestieri). Fili del tempo is a work that travels between past and future, tributes, remakes, and intriguing new memories. Ten tracks that cross diverse and fascinating atmospheres, including recollections of '60s blues, acoustic meditations and outlooks to the music of the world.
Capra, Marcello: Preludio Ad Una Nuova Alba (2010). Electromantic TJRS&F909. This is the eight solo album by the popular guitarist from Turin and ex-Procession member. He has never been this expressive and deep, rythmic and meditative as here. His flatpicking style has often been labelled "mediterranean" and in this album there is a blend of colours, styles and influences: blues, folk, new age touches, progressive and classic reminiscences and a solid rock base. For the guitar freaks, let's tell that Marcello uses his acoustic Ovation Legend but we also get whiffs of the electric past with the Gibson Les Paul Deluxe!
The album "Appunti per un "Idea Fissa" (72) by Capsicum Red is now reissued as a Japanese SHM papersleeve edition. Very limited stock! Belle Antique (SHM Belle 111820).
Alex Carpani: 4 Destinies. Festival Music (F2). 31/03/14. New and third album by the Alex Carpani Band, again featuring guitarist Ettore Salati (ex-The Watch), but also this time David Jackson (sax and flute).
Alex Carpani: The Sanctuary. Ma.Ra.Cash Records (MRC 021 CD). 2010. After the huge success of the critically acclaimed first album, the new one is a long story divided in 10 tracks forming a long suite. The incredible talent of Alex on keyboards is evident, both as regards orchestral background and magical solos. Along with the tried and tested band (in which stands the former guitarist of The Watch), we find Gigi Cavalli Cocchi on drums (Mangala Vallis, Moongarden, etc..), as well as Fabiano Spiga on bass. The artwork is signed by prog icon Paul Whitehead
Il Castello Di Atlante: Arx Atlantis. Aenima Recordings (AE2017). May 2016. Arx Atlantis is a cool and mature album, with strong modern sounds, while remaining within the framework of the classical symphonic prog that featured the sextet for four decades of musical career. And with on this album the participation of Tony Pagliuca of Le Orme fame.
Il Castello Di Atlante: Capitolo 8: Live (AP1419). CD+DVD Deluxe edition. May 2016.
Castello Di Atlante: Tra Le Antiche Mura (2009) - ARTP504. This is the seventh album recorded by the band, founded in 1974. A great come back on the prog rock scene after the good acoustic CD a couple of years ago ... this time with the original line-up and a strong will of digging again into the 70's sounds!
Catafalchi Del Cyber: Benediktus und Vobis Quoque Catafalcus Est Tu. Ma.Ra.Cash Records (MRC022). Street date: 15/03/11. CD & LP available. This is a strong release, thanks also to the skilled work of Cristiano Roversi as producer and instrumental collaborator (he is known for his band Moongarden, but also for his many collaborations with John Wetton Band, Mangala Vallis, The Watch and more ...). Double-edged, ironical, dadaistic, with some hints to the Canterbury genre or heavy prog, the music is defying and seeking an original identity. The graphic artwork and packaging, both of the digipack CD and the vinyl, comes in a totally unique form and shows precisely the ambivalence of the band. There are many collages that remind of Dada, on both outside and inside covers, and the listener is invited to an interactive approach to the musical object: via a mobile wheel, you can actually modify the album cover, having your say in a multiple choice as interpreter and consumer!
CCLR: Cavalli-Cocchi, Lanzetti, Roversi. Esoteric Recordings (eclec2280). Street date: 27/06/11. This project is close to be defined as a super group as it involves drummer and percussionist Gigi Cavalli-Cocchi (Mangala Vallis), keyboardist, composer/arranger Cristiano Roversi (mellotron, piano and Stick), also known as the mastermind behind the band Moongarden and last but not least, PFM's lead singer Bernardo Lanzetti, also appreciated in other bands such as Acqua Fragile and Mangala Vallis. The trio is also joined on the album by special guest Steve Hackett. CCLR continue the tradition of Italian Progressive Rock groups, singing in English and bringing the genre up to date whilst acknowledging their past. Aside from new material, CCLR also revisit and re-arrange the Acqua Fragile song "Morning Comes" and offer their interpretation of Brian Eno's "By this River". Not enough? Well, what about having invited Aldo Tagliapietra of Le Orme fame, guitarist Anthony Sydney from Perigeo and six other guitarists from the Italian rock, classical and jazz scenes? Majestic choirs created with the mellotron and fusing with the unmistakable voice of Lanzetti? Welcome to CCLR!
Finally available, the concept album produced by Gigi Cavalli Cocchi (Mangala Vallis): Canossa. This is a rock opera based on the Canossa history (on the old and famous castle in the north of Italy), offering more than 75 minutes of great music performed by seven progressive bands: Mangala Vallis, Trama Sonora, Sequencer, Arcanoise, Type, Oltremare, Master Experience. 7 long tracks, seven suggestive stories in a really nice digipack set with a complete multimedia section in 3 languages to discover this record!
Tony Carnevale: Piano. Artonica 96 (ARTCD 1/06). This album is based on piano improvisations around pieces by Chopin but the most interesting for most of you will certainly be the duo he plays with Banco Del Mutuo Soccorso's guitarist, the great Rodolfo Maltese.
Tony Carnevale: Live-Rock Symphonic Concert. We already had the pleasure to listen to this incredible live gig (one track on the CD La Grita Da Vida) featuring Banco's members Francesco Di Giacomo & Rodolfo Maltese as guest stars: it's a fantastic effort which is highly suggested both to Tony Carnevale fans and those who are interested in a highly energetic, keybord-driven symphonic prog.
Castello di Atlante: Concerto Acustico. ART 417 CD. It's a live recording of Castello di Atlante in Novara, performing acoustic tracks, with violin, piano, guitar, bass and drums.
Celeste: Flashes from the Archives and Oblivion (Just a Collection of Antiques and Curious). Mellow Records (MMP554). May 2020. Alternative versions of pieces already published, others never previously published, studio tests that testify to the genesis and development of a specific theme; in short, material not only for fans and inveterate collectors of Celeste but songs that testify the various stages of the band's history, from a decidedly symphonic initial approach to the attempt, common to many Italian groups of the time, to approach jazz / rock with a Mediterranean origin through experimental soundtracks.
Celeste: The Complete Recordings (2010). AMS167. BOX 4CD. Finally on a 4CD-box the complete works of Celeste, starting from Il Sistema and up to Saint Tropez! Many records of this box have been out of print for a long time! Stunning bonus tracks included! All tracks have been carefully remastered by Celeste's Ciro Perrino. But the most incredible bonus is the original and complete demo recording for the Celeste debut called "Prince of one day", recorded with a female singer and with English lyrics. A stunning historical document! This limited oversized deluxe box-set also features a huge, glossy 100 page book with the complete history of Celeste and the Liguria prog-scene with more than 100 rare pictures, directly from Ciro Perrino's archive. A must-have!!!
Cellar Noise: Nautilus. AMS (AMS 310). Street date: 20-09-19. CD digipak edition with 12-page booklet. Coming only two and a half years after their debut album "Alight", this second opus presents itself as a journey in search of the fears and constructions of the human mind; the band has almost abandoned the strong '70s reminiscences of their previous work by turning their sight to the present and exploring the modern sound of current productions, leading us towards heavy-prog territories ("Leeches") several times, leaving space to melancholic and dreamy atmospheres ("Her") and even indulging in some pop incursions ("Nautilus"). Entirely sung in English, "Nautilus" is an album with an international soul also on the production side: it was in fact recorded at Larsen Premoli's RecLab Studio and mixed/mastered in Sweden at the legendary Fascination Street Studios, while the cover artwork duties have been entrusted to Carl Glover, longtime collaborator of Steven Wilson and many other KScope artists.
Central Unit: I See You. M.P. Records (MPRCD059). Sept. 10. Six years after "Internal Cut", the group from Bologna is back. Often called the Italian Porcupine Tree, they offer a music between acid/nu jazz and prog-rock. Sax and flute, keyboards and samplers, bass and drums, vocals will take you for a journey in 9 tracks.
Cervello: Live in Tokyo 2017 (CDV30). CD+DVD. June 2019. Cervello was formed in 1972 by five young musicians from Naples and released a sole album (Melos) in 1973, before breaking up the year after. On July 2017, three of the original band members - Antonio Spagnolo, Giulio D?Ambrosio and Corrado Rustici - joined forces with Virginio Simonelli (lead vocals), Sasŕ Priore (keyboards) and Davide De Vito (drums) for a single, unique show at Tsutaya O- East, in Tokyo. This audio-visual document captures this rare reunion of the band performing the legendary album Melos in its entirety, plus special new arrangements of Osanna's song "L'Uomo" and Corrado Rustici's composition "Roots of Progression".
Chance:Risiko: Sleep Talking. Alt Rock (ALT 010). 2009. This is the debut album of a quartet from Bologna. Just in their early twenties, they deliver eleven songs, very refined, measured, and with great atmosphere. The four musicians take up the thread left dangling by the Art Bears, through a song-format expanded, enhanced by asymmetrical rhythms and rich arrangements. Among the echoes of Robert Wyatt and calm melodies, Chance: Risiko intrigue and fascinate for the intelligence, sense of melody and depth of sound.
Chaos: Tecnica Mista. Lizard (CD 0103). A visionary psych-jazz-ethno-ambient trip of 45 minutes, recorded during a performance on October 29th, 2011!!! To be placed somewhere between Third Ear Band and Aktuala. Electric guitar, e-bow, EFX, percussions, laptop, electronics, loops, live mixing, bandoneon, Navajo flute, sopran sax, electric bass, keyboards, i-Phone, are some of the many elements waiting for your listening!
Cherry Five: Il Pozzo Dei Giganti. Cherry Five is a pre-Goblin outfit that released a noteworthy prog album in 1976. Now, almost forty years later, two of the members who would not move on to Goblin, drummer Carlo Bordini and singer Tony Tartarin, deliver a new Cherry Five full-length! On 'Il Pozzo Die Giganti' the revived 5-piece band reveals influences from a.o. Emerson, Lake & Palmer and Gentle Giant.
Furio Chirico: Father To Son. Electromantic This is the second solo Cd, following "Furiosamente" by Arti & Mestieri's drummer, who tragically lost his son last year and dedicates him this record. Old and new members of Arti & Mestieri have contributed to the Cd with their compositions as well as other close friends of furio in 2 compositions. Consequently it's a record rich of varied feelings and surrounded by Arti & Mestieri's colours!
Cilio, Luciano: Dialoghi del Presente. Vinyl Magic (VM LP191). Street date: 12-01-18. Luciano Cilio was a multi-instrumentalist and composer born in 1950 in Naples, an artist who sadly took his own life at the young age of 33. He managed to collaborate with many colleagues from his geographical area, among whom we can find Alan Sorrenti, Armando Piazza and the American songwriter Shawn Phillips, who lived for some years in Positano. In 1977 he released his first and only record, "Dialoghi del Presente", a very peculiar and unpredictable album, ethereal and abstract, suspended among folk, jazz, classical music, avantgarde and experimentation: essential and extremely accurate at the same time, both in visual and music contents - not a single note sounds wasted or excessive - this album could perfectly fit the catalogue of ECM Records (Editions of Contemporary Music). Here proposed for the first time ever in a version faithful to the 1977 first pressing.
Circolo Culturale Federico Magnani: Effetto Tindall. 7 members band from Rome playing a very sophisticated progressive music with originals themes and complex parts... sometimes close to Deus Ex Machina, Area, D.F.A. & Brand X.
Claudio Simonetti's Goblin: The Devil Is Back. Deep Red (CDDR011).
Claudio Simonetti's Goblin: Profondo Rosso. Deep Red. Street date: 28-08-20. 45th anniversary edition with lavish cover! CDDR006 CD and LPDR006 LP.
COD Trio: We Will Rock You We Will Jazz You We Will Mock You. Alessio Brocca Edizioni Musicali (BA 227 CD). 2009. Unusual Italian trio (sax, guitar & drums) for unusual task: reshaping classic rock hits made by the likes of Pink Floyd, Led Zeppelin, The Doors, The Police and treating the "victims" with a healthy dose of European avant-garde, jazz and progressive rock.
Combo Jazz: No Speed (TJRS 1965). Brand new reissue of a rare jazz-prog-rock album of the late 70's by an obscure band from Torino. A remarkable album, with ex-Procession Maurizio Giannotti playing sax.
Confusional Quartet: In The Box. Sittle (SPITTLE64BOX). Street date: 17-03-16. Pressed in a limited edition of 500 copies. Disc 1 is their 1980 self-titled LP, disc 2 is their 1981 10" EP repressed as a 12", and disc 3 is their 1981 3x 7" flexi discs entitled Documentario along with unreleased bonus tracks. Each LP in the box includes its own cover and printed inner sleeves. One of the most original and unique bands to ever come out of Italy, one of the few bands able to switch from the prog-rock era to dislocated art forms, painting their music with traces of early electronica and a very typical post-punk twist (read: no wave). A bridge linked the band from Bologna (rock) to the musical past & present of the nation, with senses of urgency & creativity on top, a revolutionary aesthetic revealed between the lines. No lyrics indeed, the music was truly instrumental, no social issues, but a future no less narrow was recalled by their sonic scenario.
Confusional Quartet: Confusional Quartet Play Demetrio Stratos. Expanded (EXP1637D). Street date: 15/05/14. At the tail end of the 70's, the Bologna based Confusional Quartet represented one of the finest examples of the Italian New Wave scene. A complex and energetic mixture between experimental rock, jazz and fresh sounds resulting from the use of new technologies. In early February 1979, the band's sound inventor and producer Gianni Gitti, armed with microphones and a Revox tape recorder, met Stratos in Bologna and worked on the recording of what would turn out to be one of his very last solo concerts before his premature death. In fact Gitti had the chance to record the complete Teatro San Leonardo performance, plus some precious extra material coming from the daytime rehearsal. After 35 years, when the Confusional Quartet became aware of the existence of those recordings, they immediately decided to use them as sound source and inspiration for some new compositions; a great challenge for such an instrumental music group. This time the voice is there, and what a voice! In these previously unheard recordings Stratos displays his well known sonic vocabulary, a multiplicity of vocal materials and extended techniques such as double sounds, harmonic and throat singing - a wide vocal sound picture moving from improvisation to sound poetry. Surprisingly, the final result shows great integration between Stratos' vocals and the Confusional Quartet's typical blend of keyboards, guitars, bass and drums. The fundamental idea of this new project takes inspiration from concepts like collective work and total freedom - some kind of no man's land where simple melodies meet unusual harmonies and irregular rhythms. A peculiar sonic environment, hard to relate to a specific music genre or style. Also, this music became the soundtrack of a short film realised by Francesco Conversano and Nene Grignaffini, that will be projected during the Confusional Quartet's live concerts.
Conqueror: In Orbita. Ma.Ra.Cash (MRC075). April 2019. Coming five years after their previous output, this 6th (concept) album also sees the return of the band to their classical 5-piece lineup (with wind instruments). Its conception spanned from 2014 to 2017 and the album deals with the early stages of Juri Gagarin's life before his famous space mission, focusing more on the intimate aspect of his perceptions. It reveals great classic Prog close to the Canterbury Sound.
Conqueror: L'Altra Verità. Ma.Ra.Cash Records (MRC049). CD+DVD. May 2015. After 5 studio albums and various "tribute" compilations, time has come for Conqueror to release a live DVD and the corresponding CD live album. The concert film captures the band during the tour of Stems in 2014. The product has been very well produced, professionally shot in HD with 5 cameras, shooting entirely in multi-track audio and the DVD also contains as bonus the documentary "Inside Conqueror" with interviews of band members. All subtitled in English and French!
Conqueror: Sprazzi Di Luce (CNQCD002). While a third full CD is planned for 2010, the Italian band offers in the mean time a mini album of 4 tracks, two of which have never been released before; the third is a cover of "E mi manchi tanto" from "Alunni Del Sole", heavily reworked by the band. The fourth track is a live version of Pensieri Fragili, a song taken from the Istinto CD (2003). Very tasteful!
Conqueror: Stems. Ma.Ra.Cash Records (MRC040). May 2014. On this new album, the band returns to a less orchestral line up than in the past, concentrating on the original form of the very first band. The new album contains eight tracks for a total of over 60 minutes of music. Each song is a glimpse thought from everyday life. The trait d'union of all the songs tells how the passage of time changes the vision of reality undergoing constant change, thus requiring a different way of dealing with situations and relating to them.
Conqueror: 74 Giorni. Ma.Ra.Cash MRC 013. A concept album in 13 chapters, rich in emotions, coming from the fervent creativity of this great band from Sicily! There are hidden references to those who have been the pioneers of this musical genre that we love so much and basically call "PROG" but the band also looks at the British new-prog scene with great interest
Conqueror: Storie Fuori Dal Tempo. Maracash MRC 006. Concept album by this band from Sicily, inspired by the ancient legend of Fata Morgana (The Fairy of the Waters), mythological figure of both Celtic England and Medieval Italy. Influences from both the classic groups like Locanda Delle Fate, Apoteosi, Goblin or newer outfits like IQ, Marillion or Arena.
Consorzio Acqua Potabile + Alvaro "Jumbo" Fella: Coraggio e Mistero. Black Widow (BWRCD-196). Street date: November 2016. The progressive sound of the CAP has undeniable references to Banco del Mutuo Soccorso, but with the inclusion of Alvaro Fella, their music has become richer and more powerful, thanks to the incredible tone of this extraordinary singer and performer. An experience that has resulted in a tough and demanding job, but in the end gave a new adventurous journey in the colorful and enchanted world of the most classic progressive verb. Also released as a double vinyl, with a nearly 15' long track not present on the CD edition.
Corpo: III. Lizard (LZ0158CD). May 2020. After the two first opus presented together on one CD in 2016, here comes the third, an album presenting a blend of avant prog, from King Crimson to Univers Zero, with hints of Picchio dal Pozzo.
Correnti Magnetiche: Live. Die Schlachtel (DNN003C). June 2015. Started as a group that produced computer art with music and images they soon matched the production of videos with live concerts based on improvisation with live drawings by Mario Canali with tablet and projector. The band had permanent musicians in Riccardo Sinigaglia, Gabin Dabiré (members of Futuro Antico) and Maurizio Dehò which jammed from time to time with other musicians like Thomas Leddi of Stormy Six fame.
Saro Cosentino : Ones & Zeros Reloaded. Aratro Incisioni (Ara003). CD reissue of the album previously released as "Ones and Zeros" and second solo album of Saro Cosentino. The reissue has been completely remastered by Cristiano Roverso and Saro, also adding a new single called "Real Life". The list of guests present on this album gives a terrific line up: Peter Hammill (former leader of Van der Graaf Generator), Tim Bowness (of No-man), Jakko Jakszyk (guitarist of Dizrythmia and Level 42), and the extraordinary Australian recording artist Karen Eden. Drums and percussion were entrusted to Gavin Harrison (Porcupine Tree). On bass can be heard John Giblin (ex-member of Brand X), Trey Gunn (of King Crimson) on stick and David Rhodes on guitar (most known for his work alongside Peter Gabriel). Other artists perhaps less known to western audiences include Kudsi Erguner on ney flute, the singer/percussionist Pandit Dinesh (of Dizrhythmia and collaborations with Sakamoto) and Louis Shankar on double violin and voice. In addition to the creation of various electronic elaboration, Saro also plays keyboards and guitar.
Court: Twenty Flying Kings. Ma.Ra.Cash Records (MRC 027). June 2012. After yet another change in the line up since their previous album from 2007, a new bass player - Jacopo Favrin - and singer - Marco Pedrini - make their entrance for a conceptual album made of seven tracks, two of them clocking above 15 minutes (exactly 17:17 and 21:42). Epics, retro-prog, heavy edge, long guitar solos, medieval incursions, odd times, remakes of two tunes from their first album, will bring you to a classic prog trip!
Simone Cozzetto: Wide Eyes. Self-production (SC001CD). Dec. 2016. Debut album by Roman guitar/keyboard player Simone Cozzetto. The atmosphere is very modern and melancholic. The writing of Cozzetto is first class and the overall project is very progressive, despite the participation of musicians like Kee Marcello (ex-Europe), closer to metal music. All in all, a neo prog album inspired by bands of the 90's like Avantasia or Ayreon.
Crystal Phoenix: S/T. Black Widows (BWR 001). May 2012. The mythical number one! The Black Widow history began in 1992 with this first release between folk, progressive and epic-metal, a real gem of the italian scene which is again presented with the original artwork and 4 bonus tracks (3 demo tapes from 1989 and a 2011 version of "474 anno Domini"). Don't miss it again!!
Another self titled album, from Italy this time: Crystals. This is the debut album of the italian super group - formed in 1973 by members of Banco and PFM - and finally available after thirty years! The album was recorded for the Cramps label. It includes now a new artwork and the lyric sheet (all songs are sung in English).
Daal: Dances of the Drastic Navels (AGLA-CD08). 2015. Occupying a particularly dark corner of the Italian Prog scene, Daal, a duo comprised of Alfio Costa (with an army of vintage and modern keyboards) and Davide Guidoni (an assortment of acoustic and electronic drums/percussion), couldn't be further away from traditional RPI sounds. Instead, they favour a varied mix of very modern sounding dark electronics, classical sophistication and avant-garde sophistication in their music and their fifth release since 2009 offers their heaviest, most gothic flavoured work to date.
Daal: Dodecahedron. Agla Records (AGLA CD 04). 01/06/12. Centered around the duo of Alfio Costa (Prowlers, Tilion) on keyboards and Davide Guidoni (Taproban, Aries, Nuova Era) on percussions, this eclectic band comes here with their new album, inspired by 12 gothic short stories written by 12 friends and supporters of the Daal project. And once again there is an all-star supporting cast including Alessandro Papotto (B.M.S.) on wind instruments, Ettore Salati (The Watch) on guitars, Vincenzo Zitello on harp and flute, Bobo Aiolfi (Tilion, Prowlers) on bass and Chiara Alberti and Sylvia Trabucco (from Hostsonaten) on cello and violin respectively. Also, this is pretty much an instrumental concept album divided into twelve chapters and a solid effort worth being checked out!
Fabrizio De Andrč! Prog heads will know him from his concerts with PFM but in Italy, De Andrč is a cult protest singer and huge musical icon! To celebrate the 10th anniversary of his passing away, Sony is marketing a huge box set featuring all the 19 albums recorded by Fabrizio De Andrč and one DVD from his legendary concert in Rome in 1998. Including a Deluxe Booklet with 160 pages and preface by Franz Di Cioccio!
De Santi, Luigi: Dé Jŕ Vu. (LDS 137). May 2020. Coming from a Genesis tribute band, De Santi is a young composer from Trieste (born in 1985), conceptually close to a Peter Hammill, thanks to a prolific and abundant writing, both from an instrumental point of view and his approach of lyrics. The music relishes the pastoral and romantic kind of art-rock dear to Genesis and the generations of new prog but also the idea of playing short structured tracks.
De Scalzi, Vittorio : Gli Occhi del Mondo (ARSFV/1007 CD). Due to May 17th 2011, the new album by one of the founding members of New Trolls! 12 tracks that draw lymph from the poems of Richard Mannerini, enhanced by special guest Franz Di Cioccio (PFM) on one track. This new CD by De Scalzi could be seen as the natural following of "Senza Orario Senza Bandiera " from 1968!
Vittorio De Scalzi: Mandilli (0194292AER). 2008. A collection of charming musical frescos by New Trolls's composer, keyboardist and singer (...and more!). If you admire De Scalzi's skill in writing soundtracks you can't miss this new chapter of his career.
Donella Del Monaco/Paolo Troncon / Opus Avantra Ensemble: Rosa Rosae. M.P. Records (MPRCD083). Street date: 14-01-19. The brilliant return of Donella Del Monaco and Opus Avantra: a work that, in full Prog style, blends with courage and poetic avant-garde audacity and tradition, lyric vocals and pop atmospheres. And it speaks of love, in both forms: sacred and profane. Written with Paolo Troncon, who is also entrusted with the piano parts and in whose music Donella dives with his very original reworkings, this album skilfully mixes the magical sounds of the Latin that alternates, with its very particular way of singing between lyric and pop, to an extremely poetic and refined Italian. Alongside Troncon: Mauro Martello flutes, sax and duduk, cellist Laura Balbinot, Andrea De Nardi on keyboards and Giorgio Cedolin on drums. But the CD is also characterized by exceptional guests: in this new opera Donella wanted some of the most prestigious protagonists of our rock: from Tony Esposito to Jenny Sorrenti, from the rock guitar of Alberto Radius to the most interesting and solid male voice of italian Prog, Lino Vairetti of Osanna.
Dedalus: Le Ricordanze - The Complete Recordings 1973-2015. AMS (AMS268CD). 4CD Box. Street date: 15-12-17. Here is the definitive document and celebration of one of the most creative bands that came out from the Italian music scene.
+ CD1 contains the debut self-titled album from 1973, jazz-rock inflected in a Perigeo vein.
+ CD 2 contains their 2nd album "Materiale per Tre Esecutori e Nastro Magnetico" (1974) plus "Due Estratti dal Concerto al Palasport di Torino del 1° maggio 1975" - a live recording giving an idea of what it was like to attend a Dedalus' concert during their peak era - and "Pezzi '75-76 pt. 1", an almost impossible to find collectors' item!
+ CD3 gathers the 2nd part of Pezzi 75-76, the unreleased "Pezzi '94" and the 13-minute recent "Dedalus-Ricercare n.1" (2015)
+ CD4 contains the 2nd part of "Pezzi '94" and "Pia Visione", again a rare collectors' item, recorded on CD in 1997.
The box also includes a book with previously unseen photographs in which the band tells their own story!
Delirium: L'Era Della Menzogna. Street date: 30-10-15. The 2015 full-length from the legendary Italian band that was an important part of the country's 70's progressive scene. This album contains nine quality tracks, featuring vocalist Alessandro Corvaglia, guitarist Michele Cusato, bass player Fabio Chighini, drummer Alfredo Vandresi, Ettore Vigo on keyboards, and Martin Grice on saxophone and flute.
Delirium I.P.G. : L'Era della Menzogna. Black Widow (BWRCD180-2). May 2015. In 2014, Alessandro Corvaglia (Maschera di Cera's singer)joined the band together with Michele Cusato on electric guitar and Alfredo Vandresi (Alberto Radius Band) on drums. The line-up is now complete with the original members Ettore Vigo (keyboards), Martin Grice (flute, saxophone) and Fabio Chighini on bass guitar. With this new explosive line up, Delirium International PROGressive Group (the I.P.G. in the artist name)recorded this new album "L'Era della Menzogna", presented for the first time at Prog Sud in Marseille.
Delirium: Il Nome Del Vento (2009). BWR 113. If we except the release of their first live record "Vibrazioni Notturne" in 2007, the band from Genova had last released a studio album in 1975!!! So we are indeed facing an important celebration! Concept album, many guests invited, a strongly crafted symphonic music embellished by the presence of a string quartet, beautiful melodies (an aspect that Italian always master!), majestic keyboards. CD and LP release!
Deus Ex Machina: Imparis. Cuneiform (RUNE 259/260). 2008. New studio album recorded at the Parisian club Le Triton (in the club's own studios!) and DVD covering a concert at the same club, several excerpts from European and US concerts between 2002 and 1996, Italian TV in 1996 and a video clip from 1993. There is also a 22mn long interview with the band.
Francesco di Giacomo: La Parte Mancante (IMMFDG2019). After its release on vinyl, the posthumous album by the historic singer of Banco del Mutuo Soccorso is now available on CD. 10 unreleased tracks written between 2004 and 2012 in collaboration with Paolo Sentinelli and featuring several orchestral arrangements calling for strings but also more electric and rhythmic parts suited for combo.
Francesco Di Giacomo: Banco D'Acusa (EDEL digipack 112042). This is a reissue of the solo album by Banco's singer, formerly known as "Non mettere le dita nel naso". Slightly pop flavoured but intelligently crafted and recommended to any fan of the group!
Downlouders: Arca. Lizard (LZ0117CD). Nov. 2015. A concept album sounding like a fantastic soundtrack between epic and melancholic atmospheres. From the magical psychedelic sound of the Seventies (the first Pink Floyd over all) and the cosmic kraut-rock to the dreamlike side of post-rock (Godspeed You! Black Emperor, Mogwai as references), Downlouders are an open space-orchestra with strong use of synths, lysergic guitars, drums, deep bass, electric piano, trumpet, percussions and alien voices.
Dr. Hasbeen: Signs (2008). Black Widow BWR 104-2. CD. Technicians of spaceship Earth, take note: the legacy of Hawkwind lives on in Dr. Hasbeen's newest release. If you're looking for the psychedelic meltdown euphoria of The Space Ritual or the earth-shattering space rock of Doremi Fasol Latido, your search is over. Signs, a collection of studio & live tracks from various venues, evokes fond far flung memories of Hawkwind at its best: blasting off live in all its acid glory for the heart of the sun.
Dropshard: Anywhere But Home (SVRCD017). 2011. Here's a project set up by ex members of the group Antares. This debut album is an ambitious but ultimately triumphant concept album comprising the "Anywhere But Home Suite" and the bonus track "Freedom Supermarket". Taking inspiration from early Genesis and contemporary prog metal bands such as Riverside, Dropshard have honed an absolutely stunning piece of work which drifts from choral harmonies through to blistering chunks of powerful but complex metal riffs using interesting time signatures and high levels of technical proficiency.
Dunwich: Heilagmanoth (2008). Heilagmanoth, the long awaited 4th album by Dunwich, is finally available in an amazing digipack edition containing a 16 page color booklet, with original artworks depicting the themes of the album. Wonderful, intriguing and misterious songs with female vocals in English and Italian.
Edera: And Mouth Disappears. Maracash MRC 009. A really progressive band close to V.D.G.G., Genesis, Iq, Twelfth Night & Marillion ... with lots of keyboards, sophisticated guitars works and a great vocalist!
Ego: Sistema. Ma.Ra.Cash Records (MRC039). May 2014. New album containing 7 tracks, in a limited edition printed in only 500 copies, as well as one bonus track taken from the recordings for the previous album "Evoluzione delle Forme". It is sprinkled with classical music, but also with electronics and even more with symphonic Prog close to the Canterbury area.
Ego: Evoluzione delle Forme. Ma.Ra.Cash Records (MRC024CD). 2011. Second album for this eclectic band of Varese; the band has a style that varies from the most classical symphony (Le Orme and Banco) to a modern avanguardistic expression. The use of flutes, trumpets and trombones as well as a magnificent violin add a filmic character to the music, that could easily be coming from a classic Italian film of the 70's. The band shows a very high professionalism that will certainly set them apart!
Egoband: Tales from the Time. Ma.Ra.Cash Records (MRC057CD). May 2016. It took seventeen long years to Egoband to complete this come back. They synthesize the meticulous account of a complex work of teams which shows the characteristic of Egoband trademark, sinking your mood gleanings between hard rock and melodic textures typical of the British prog bands like Pendragon and IQ but with precise references to the Italian historical band as PFM, Biglietto per l'inferno and Banco.
Egonon: Risveglio (20040CD). 13/07/12. A surprising debut album from a singular ensemble, sort of hybrid between a one-man band and a collective, led by the multi-instrumenstalist Fabio Calň, who wrote both music and words. "Risveglio" is a mix of many different genres, an energic rock basis added with hard&heavy, jazz, acoustic and ethnic passages, with a spiritual and philosophical lyrical content almost entirely sung in Italian. Furthermore the list of guest musicians and instrument played is really long. This album has been announced as the first part of a tetralogy and is currently getting a lot of attention from progsters. So watch out in the future!
Electric Swan: Swirl In Gravity. Black Widow (BWR CD 146-2). 23/04/12. Electric Swan is the solo project of Wicked Minds' guitarist and founding member, Lucio Calegari. After a first album in 2008 and an intende touring activity the following year, bringing them at the Burg Herzberg Festival (Germany) and Crescendo Festival (France), they started the new album with some changes in the line up and Clive Jones (flute and Sax of legendary Black Widow) as guest. The music is still inspired by the many legendary names populating the heavy genre (Led Zep, Sabbath, Purple, etc...)
Electric Swan: Electric Swan. Black Widow Records (BC002-08). 2008. Here is a solo project from Wicked Minds guitarist and founding member Lucio Calegari. It offers a collection of new songs (some instrumental), 2 ten years-old Wicked Minds tracks never recorded before, and 3 covers: Tommy Bolin's "Teaser", Ruth Copeland's "Your Love Been So Good To Me" and Metallica's "Creeping Death".
Electromantic has recently added a few releases to their catalog:
- Randone: Nuvole Di Ieri. Sicilian band with Beppe Crovella (Arti & Mestieri) guesting on vintage keyboards.
- Marco Gallesi, Arti's & Esagono's bass player, signs his first solo album "Riff". From jazz to rock to fusion and with the superb drumming of his mate Furio Chirico on 9 tracks. Previous releases include:
- Esagono "Vicolo". A Jazz rock band with several members of "Arti+Mestieri" among its ranks, leaning heavily towards progressive.
- Arti & Mestieri "Live 1974-2000", a 2CD of live recordings; the first CD is from 1974, the second from after the reunion of the band in 1999.
- "Rumore Rosso Live" is to my opinion an even more interesting CD of live performances by Venegoni. This too much unknown group was seducing with a mix of fusion and ethnic mediterranean rooted music. This is the first album available showing the group live! A very nice initiative indeed.

Empirical Time: Songs, Poems and a Lady. Prosdocimi Records. 2013. Ambitious debut album by an Italian group, distributed worldwide by Ma.Ra.Cash. Records. With lyrics based on poems by the English poet William Wordsworth, the music lies on the roots of progressive rock, with clear Floydian echoes and reminiscences of Genesis and ELP.
Entity: Il Falso Centro. Lizard (LDV007). Here is a band from Sardinia, formed in 1994. 7 long tracks ("Il Desiderio" being the longest one clocking over 16 minutes) for over an hour of dynamic and adventurous (also bombastic) symphonic prog-rock, in a typical ELP vein. A great sarabande of vintage keyboards including Hammond, Moog.
Ergot Project: Beat-less. March 2016. Ergot Project is the brainchild of Sardinian bassist and producer Christian Marras: it's a ?collective?open to various artistic expressions, meant to have as its sole purpose the total creative anarchy in the creation of new musical productions. Ergot Project is therefore a kind of 'factory' where the working group, directed and supervised by Christian Marras, varies continuously as needed, allowing to expand the boundaries of art and sound experimentation. On this occasion Ergot Project consists of Christian Marras (Chapman Stick and art direction), Daniela Pes (vocals), Richard Nieddu (guitars), Daniele Pala (drums), Roberto Schirru (drums, synth and programming), Eros Cristiani (Fender Rhodes, synths and programming), Andrea Pica (mix and mastering).
Eris Pluvia & Ancient Veil: 1991/1995 Rings of Earthly Light and Other Songs. Lizard (LZ0146). This new "double-billed" package comes in two parts: first, the official reprint of "Rings of earthly light" by Eris Pluvia 28 years after their appearance on the music scene and in the second part, unpublished and historical tracks by the Ancient Veil, made during the same period. The work was personally supervised, with new graphic and sound (edited using the original DAT tapes), by Edmondo Romano and Alessandro Serri of Ancient Veil.
Esagono: Apocalypso. Electromantic (TJRS&F005). May 2008. This jazz-rock outfit from the Torino area is back again! Opening up universes of sound with a rock-solid substancy and some elegance, the band delivers sincere and strong emotions without any mannerism and with the assurance of their past experience, bringing the essential of yesterday into the forms of today. The album also includes an hommage to film music composer Ennio Morricone, a new version of "Metti Una Sera A Cena"
After 30 years, finally the comeback of Esagono!!!! Esagono was born as an offspring of Arti & Mestieri and inaugurated with their first album "Vicolo" the famous Italian indie label "MU", run by musicians themselves. Their style, whose sound is influenced by Arti & Mestieri, basically spins round a jazz-rock matrix full of soloist cues and virtuosities that may or may not be influenced by the moment's progressive scene. "Due", the album title, comes from it being the second album of Esagono (in Italian "due" means "two") and also because the album is divided in two parts, one recorded live and one in studio, plus recordings from the '70s never previously released. Electromantic TJRS&FOO3
Eveline's Dust: The Painkeeper. Lizard (LZ0121CD). March 2016. New Italian prog band with a sound between the progressive rock of the seventies (King Crimson, Banco, Genesis, Perigeo) and modern prog (Porcupine Tree, Steven Wilson over all). "The Painkeeper" is a concept album inspired by a poem of Federico Vittori: 9 tracks of elegant neo-prog (but not only neo-prog) close to the sound of IQ, Pallas, Arena, highly expressive and poetic, with electric tension but also with nice introspective melodies.
Alessandro Farinella: Road to Damascus. Ma.Ra.Cash Records (MRC028 CD). 01/06/12. Second album for keyboardist Alessandro Farinella, presenting a rather conceptual and epic album that may bear comparisons with Anthony Phillips or Mike Rutherford (at the time of Smalcreep's Day) or even keyboardist and super knight Rick Wakeman; but the sound is reflecting our time, not the 70's, which at times can lead to an inadequate feeling. Let's note the presence on drums of Roberto Gualdi (PFM)
Patrizio Fariselli / Area Open Project: Area Open Project Live In Japan. 2Cd+Dvd. Sfera Entert (SFE02). Nov. 2020. Patrizio Fariselli returns with a new live line-up of the highest level, with a repertoire of Area classics and new surprises, with the same line-up that accompanied him on May 25th at the Kawasaki City Club, in front of 1300 people. The research spirit of Patrizio Fariselli in Area Open Project is the direct continuation of that of the historical group. He is the only member of Area to have participated in all the band's lineups. The present is composed of Claudia Tellini on vocals, who interprets the songs of Demetrio Stratos in the original key; then a historical and consolidated rhythm section with two of the most respected jazz musicians in Italy, Marco Micheli on bass and Walter Paoli on drums. With Area Open Project, Patrizio Fariselli leads the public on a journey through space and time, between jazz and world sounds reinterpreted with the band's typical experimental style, through fascinating and engaging atmospheres, where exoticism meets the unheard of.
Patrizio Fariselli: 100 Ghosts. Warner (5054197025716 / 5054197025860). Street date: 26-10-18. New album available on 180 gr. vinyl or CD. Featuring a few vocalists, drummer Walter Paoli and bass player Marco Micheli on a few tracks, plus a few other guests.
Patrizio Fariselli: Variazioni per Pianoforte. Cramps CD+DVD. Compositions of Fariselli or Area are here revisited and played for solo piano. The DVD is a film showing the process of the recording, including the difficult transportation of a grand piano through the narrow streets of a village and quite up to a castle's room where it is supposed to be used. Much fun indeed! An extra shot is also showing Fariselli's group in concert.
Rick Wakeman / Mario Fasciano: Stella Bianca alla Corte di Re Ferdinando (20th Anniversary Edition). M.P. Records (MPRCD090). Street date: 21-12-19. Originally released in 1999, this anniversary reissue comes in a fully remastered edition and with a new artwork; the album also comes with two bonus tracks ("Fanfarie'" and "A quatte mani - Atomic Gilda Remix") previously available on CD single and 12" EP only. The remastering is by Claudio Corradini.
Fem: Mutazione. Self-released (PK20192). Street date: 29-01-19. 2nd album and maybe the consecration?
FeM (Forza Elettro Motrice): Sulla Bolla di Sapone. Fading Records (FAD014). April 2014. After their debut EP ("Epsilon" in 2012), FEM reaches its full maturity with a concept, a tale of imagination and symphonic prog-rock at its best. Their music, starting from the classic 70's Italian Prog (PFM, Le Orme and above all Banco del Mutuo Soccorso) moves toward new and adventurous directions. The sound is rich of influences (progressive, fusion, classical music) but nevertheless distinctive, deeply introspective and emotional. The outstanding performance of the new singer, Massimo Sabbatini, emphasizes even more the above-mentioned features of the band. "Sulla Bolla di Sapone" ("On a soap bubble") is based on a story by the German writer Kurd Lasswitz.
Fiaba: Di Gatti di Rane di Folletti e d'altre Storie. Lizard (LIZCD0164). Nov. 2020. 26 years after their debut with the amazing "XII L'Appiccato" and 8 years after their latest album "La Pelle nella Luna" finally arrives a new album by the Syracusan cult band, truly unique for its sound, folk-metal-prog crossroads, that some have tried to define "fairies metal" or "elfic metal" with progressive attitudes. However the Fiaba are not categorized within a genre or a specific definition because the expressive center is in an indefinable elsewhere, another world that feeds the visions of a storyteller jester. We enter here an enchanted world in which each song is a story, or rather a fairy tale whose protagonists are often confused between losers and winners, between loves and disillusions. The extraordinary fable source, the drums and acoustic guitars of Bruno Rubino and the great vocal expressiveness (and theatricality) of Giuseppe Brancato are the unmistakable traits, perfectly supported by Massimo Catena (guitar), Davide Santo (bass), Graziano Manuele (guitar ).
Fiaba: La Pelle Nella Luna. Jolly Roger. After 7 years, the Sicilian band is back with a new album, between hard-prog and folk-metal. Available on CD (JRR032) and on LP (JRR033), as well as - probably not for long - on white vinyl (JRR033W)
Finisterre: Memoirs. Mellow Records (MMP524). 08/11/13. Contains 2 unreleased tracks and 5 live tracks
Dino Fiore: Fleur Folia. Electromantic. Feb. 2013. This is a solo album led by the bassist of Castello di Atlante, in close collaboration with Beppe Crovella from legendary band Arti & Mestieri. The idea behind it is to outline the eclectic individuality of the bass player; so don't expect the lush sympho-prog of Il Castello, as we are here delving into jazz-rock territories and experimentation. It has been highly praised by Soft Machine Legacy who were in the neighbouring studio during the recording!
Fjieri: Words Are All We Have. Emerald Recordings (ERCD 0215). 2015. Second album by keyboardist and composer Stefano Panunzi, showing a clear affiliation with bands like No-Man, whose singer Tim Bowness is guesting on one track. This album also features on one track drummer Gavin Harrison and is a strong collaborative work with guitarist / singer Jakko Jakszyk - who delivers strong lyrics and moving guitar solos - and country mate Nicola Lori, whose elastic, fluid bass playing brings a lot of extra lyricism to the strong cinematic atmospheres created on synthesizers (played or programmed) by Panunzi. A jazz feel floats around when Mike Applebaum appears on trumpet or Nicola Alesini on saxophone. A truely well crafted album that will resonate in your ears for a long time!
Flashmen: S/T. Reissue (Mellow Records MMP 301) of their fourth album from 1973, originally released on Kansas PL catalog LDM 17005.
Flora: 6. Lizard Records (LIZARDCD0088). Jan. 2013. Flora confirm further with this record their so personal sound, almost daunting, that magical mix of post-rock and art-pop-jazz-rock in the Canterbury vein or close to Tortoise. A poetic dimension of disenchanted beauty, bouncing gently in soft jazz atmospheres.
Flora: S/T. Lizard (LZ 0039). 2006. A new prog band from Piacenza debuting with warm moods, grotesque poetic lyrics and minimalist jazz and post-rock sounds.
Fonderia: Re>>Enter. 2006 (VMS506CD). 2nd album by this band from Rome. Will be available in July 2006 in a deluxe jewelbox CD edition with the usual nice booklet and glossy external sleeve found in Vinyl Magic's releases.
Fonderia: My Grandmother's Space Suit (Biz2010). 28/07/10. Released four years after Re>>enter, this 3rd album marks a major change in the band's professional perspective, a musical challenge, and it is characterized by many new features, as the band decided to produce the record in the UK to get a different and richer sound. Recorded in the Peter Gabriel's Real World Studios this new work reflects the different styles of music that environment suggests: Jazz-rock, post rock, melodic and atmospheric ...
Fonderia: S/T (VMS0503). Fonderia is one of the newer Italian bands enjoying an increasing reputation. From the old prog-rock of King Crimson and National Health to the fresh post-rock of Tortoise and Mogwai and the ethnic jazz-rock flavours of Indaco and Earthworks, Fonderia's debut album from 2002 had been out of print for quite some time and is now available again, remastered with a renewed artwork.
Ivano Fossati: L'Arcangelo. The new release by ex-Delirium singer is due to February 3, 2006. Sony/BMG will have the first pressing released as a limited digipack edition that will not be available in future reprints.
Freeway Jam: Piccoli Mondi (FMP14C001 CD). June 2014. This album is a mix of Jazz-Rock, Prog and long fugues that sometimes snake in rough, psychedelic directions, or taste at other times of warm, Mediterranean, nearly Latin flavours. Dynamic rhythms and a funky verve match with progressive rarefactions and blood. A new member also appears here: Fabio Fumagalli, a young, talented percussionist who has been able to enrich the sound with innovation and colourful touches.
Fufluns: Refusés. Ma.Ra.Cash Records (MRC095). Digipack. June 2021. This band gathers musicians coming from several Italian bands such as Il Bacio della Medusa, Prowlers, Daal, The Watch, La Bocca della Veritŕ, Tilion, etc... this is their 2nd album, in a more hard prog vein, inspired by the theme of manhood's social exclusion, as presented by painter Beppe Corna's works.
Fufluns: Spaventapasseri. Ma.Ra.Cash Records (MRC059CD). March 2016. This project started in 2009 by an idea of Simone Cecchini (Il Bacio della Medusa), Alfio Costa ( Prowlers, Daal, Tilion) and Guglielmo Mariotti (The Watch, La Bocca della Veritŕ, Mr. Punch). Their aim is to release a Progressive album with many reference to the world of the italian songwriters. 12 tracks.
Fungus: Stati Uniti del Nulla. (MRO006). Digipak version of the album, until now digitally released since June 26, 2015.
Mezz Gacano & Self-Standing Ovation Boskauz Ensemble: Kinderheim (LIZARD CD 0131). Feb. 2018. After four albums and many years of music in constantly morphing formations at the crossroad between various genres, Mezz Gacano affirms its existence in freedom. It does so with the return of his 'little rock orchestra' Self-Standing Ovation Boskŕuz Ensemble (which he founded in 2003 and brought to light in 2016) and with a work full of references, ideas and tensions between popular and cultivated, artistic connections and extramusical, the joy and pleasure of playing in a wide and versatile collective. Think of this as a Centipede 2.0, whose architect and director would be Davide Mezzatesta, multifaceted composer, guitarist and painter from Palermo, one of the main agitators of the national underground!
Gap Party: Additives (2005 LZ 0033). New Italian prog band with psychedelic-rock sounds. Their CD includes a cover of the Van Der Graaf Generator track "Afterwards"
Garden Wall: Assurdo. Lizard (LZ 0071 CD). 2011. This is the eighth album for Garden Wall and it is their most eclectic, visionary, put up at their highest creative and artistic apex. "Assurdo" contains their blackest soul, really progressive, with the usual inputs by the avant-garde-metal of the 2000 period, yet mitigated by nocturnal and psychedelic atmospheres.
Gatto Marte: Colombo Tutto Tondo Opera Buffa (BA 246 CD). Subtitled "Opera Buffa", here's a new album by the chamber ensemble!
Gecko's Tear: Primati. AltrOck (ALTDIST16CD). Feb. 2016. Returning after a very long break of 11 years, Gecko's Tear's music is prog mixed with jazz-rock and RIO.
Gleemen: Oltre... Lontano, Lontano. Black Widow (BWRCD 164-2). May 2014. Another revival after 40 years! Two founding members alongside some talented young musicians present a new album full of surprises and guests, like singer Bambi Fossati on 2 tracks, Marco Zoccheddu (Osage Tribe, Duello Madre) and more! The design created for the new cover is by the way from the same author who shaped the first album with this fish symbolizing the threat of power against which the culture must always fight!
Gleemen: Oltre... Lontano, Lontano. Black Widow (BWR 164-2). Dec. 2013. More than 40 years after the onset, the Gleemen are back with a new album absolutely amazing in freshness and vitality. Maurizio Cassinelli and Angelo Traverso, two of the founder members, are helped here by prominent guests such as Bambi Fossati on 2 tracks or Marco Zoccheddu (Osage Tribe, Duello Madre), along with some other talented young musicians.
Goad: Landor (BWRDIST677). 2CD. July 2018. New concept album with all the band's usual trademarks: dreamlike visions, fairytale plots, dark colors and the incredible voice of Maurilio Rossi. CD 2 is a bonus CD named "Tribute to Edgar Allan Poe" and was recorded live at "Parterre", Florence, in July 1995.
Goad: Masquerade. Black Widow BWR 122-2 CD. March 2011. With this new work, Goad returns to break up the ground native to rock; they are experts in practicing cold and warm, from damned evocations to dreamed episodes, from ruined nightmares to unforseen lightness, from organ and guitar to flute and violin. They bring surprises too, like "Highway To Hell" by AC/DC, played in a singular version in which the classic piece of Hard Rock is strongly executed, even in the fast parts.
Goblin: Suspiria 40th Anniversary Box Set (BX MDF002/B). Street date: 31-10-17. This box set features a faithful reproduction of the original soundtrack in LP format (with 'gimmick' insert, identical to the first 1977 edition) and MC; a 10-inch LP with rare and unpublished tracks on clear red vinyl; a CD + DVD set: the CD contains the original soundtrack with bonus tracks, while the DVD carries a documentary with interviews with Dario Argento and Goblin; two 64-page books, in Italian and English language, with detailed analysis of "Suspiria" film and soundtrack.
4Goblin: Four of a Kind. Black Widow (BWRCD 199-2). Reissue on another label. Street date: 31-03-17. The eight compositions of the album appear as the natural continuation of "Back to the Goblin" in 2005. And this was the beginning of name conflict about the use of Goblin as band's name, Claudio Simonetti meaning he retained the rights of the name!4Goblin paved the way to further and different constellations to come, such as New Goblin and Goblin Rebirth. Hey! Did New Trolls make school in name conflict policy? 4Goblin is nearly the line up of Suspiria (Marangolo, Morante & Pignatelli, with Maurizio Guarini replacing Simonetti. Antonio Marangolo on sax (the drummer's brother) and Aidan Zammit on keyboards are guesting.
4Goblin: Four of a Kind. Back to the Fudda (RTTF-006). July 2015. New album that marks the comeback of the Goblin nine years after the previous "Back to the Goblin. The new incarnation of the Goblin is formed around historical members Massimo Morante, Fabio Pignatelli, Agostino Marangolo, Maurizio Guarini, but without Claudio Simonetti!Antonio Marangolo, brother of Agostino appears as guest on saxophone and thewre are quite a deal of other guests too.
Goblin: Roller. Cinevox MDF 635 CD. Digipack, digital remastered edition! One of their most progressive rock albums, while at the top of their form in 1976!
Goblin: Profondo Rosso. Now reissued as a 2CD. CD1 is the original record while CD2 is made of alternative takes. Also reissued with 5 bonus tracks and remastered is the seminal '77 album "Suspiria"
Goblin: Zombi. Cinevox CDMDF 606. Great digipack reissue of the soundtrack album from 1978 by the champions of horror film music! This reissue includes 7 bonus tracks (nearly 20 minutes extra) consisting of alternate takes. All original session master tapes were found and used to bring you this reissue!
Goblin Rebirth: Alive. For description of this release, look at the LP section at the bottom of this page. This release is also available in several other formats:
1. DVD
2. Double CD
3. Limited edition box with double CD, DVD, 6 photocards and a poster with Goblin Family Tree
Do not miss it!
Gran Turismo Veloce: Di Carne, di Anima. Lizard (LZ 0072 CD). 2011. This new band from Tuscany oscillates between two well known poles: tradition and innovation. On the first side, the soothing taste of vintage prog, featuring Hammond organ, Moog and mellotron; on the other side, the search of new ideas and a new momentum towards the third millennium.
Greenwall: Zappa Zippa Zuppa Zeppa. Electromantic (ART 1361). CD+DVD May 2014. The 4th release of this Italian band is conceived as a multimedia project. Thanks to a wider musical vision and to a variety of sources of inspiration, past and present of the band find a new path for convergence and continuity. You start with the baroque a cappella doggerel "Superpezzi" and end up with the reissue of King Crimson's "Larks' Tongues in Aspic part 1", which is part of the DVD. A continual astonishment that grows up track by track, video by video.
Hollowscene: S/T. Black Widow Records (BWRCD 207-2). Street date: 02-06-18. Hollowscene's style is a unique combination of symphonic prog and lyrics by outstanding American and English authors, especially T.S.Eliot, whose "The Waste Land" inspired Banaau's first album: The Burial. Founded in the early 90's as a duo (Andrea Massimo (guitar), Lino Cicala (keyboards), with the name of Banaau, it was reformed in 2016 with the current name and a line-up now enlarged to seven members. The album even includes a Gentle Giant cover tune (The Moon Is Down)!
Homunculus Res: Della Stessa Sostanza dei Sogni. AltrOck (ALT059). March 2018. The Palermo band has found its own stylistic identity, a unique and characteristic timbre, worked out for a coherent, intelligent project. As usual, there are innumerable guests of the Canterbury and RIO scene, invited to colour the music. All these elements mixed together offer us therefore a balanced and mature album!
Homunculus Res: Come Si Diventa Ciò Che Si Era. AltrOck Productions (ALT050). Nov. 2015. Second album by the Sicilian Homunculus Res, confirming the originality of the first album and the full compositional maturity achieved by the band. Their vein remains strongly related to the best Canterbury scene, particularly to Picchio dal Pozzo but their musical approach remains open, combining melody and structure. The lyrics, as usual amusing and ironic, have a common thread, since this is a concept concerning a city hospital. The record is enriched by numerous special guests such as David Newhouse (The Muffins), Aldo de Scalzi (Picchio dal Pozzo), Alco Frisbass, Regal Worm, Wyatt Moss-Wellington, Paolo "Ske" Botta(Yugen, Not a Good Sign, Ske). Mixed by Paolo "Ske" Botta and mastered by Udi Koomran.
Hostsonaten: Mirrorgames (MRL 1001). Carefully remastered for the new Mirror label, dedicated to the rediscovery of Fabio Zuffanti's catalogue, it is released in a lavish papersleeve carboard, with a totally new artwork, new liner credits and a previously unreleased track entitled "The Garden" (parts 1-4). Mirrorgames featured all members of Finisterre
Hypnoise: St. Valentine's Porno Bar. Veneto West VW06-02CD. After their debut album "Opium" on M.P. Records, starring Trey Gunn (KC), here is the 2nd album and follower, this time featuring among guests the blues singer Cheryl Porter
I Catafalchi Del Cyber: II Bis. Ma.Ra.Cash (MRC058). May 2016. Produced by Cristiano Roversi, this second work and return hosts Roversi as an active member of the band along with the two youngsters Matteo Bertolini and Mirco Ravenoldi. Faithful to Dadaism and to serious intentions, the trio chose to be flanked by a large number of fine guests with one goal: to sail far and wide into the liquids moods of the Music!
The Ikan Method: Blue Sun. Ma.Ra.Cash (MRCDS04). May 2020. Debut album by a new prog-band and it is a progressive rock album inspired by the big neo-prog groups of the 80's and 90's (in particular Marillion and IQ). Ten pieces full of melodies, with intertwining of guitars and keyboards supported by a solid rhythmic base, half sung - half instrumental. All the pieces have a melancholy streak, dealing with feelings and life experiences, both internal and social, that photograph a dark period of our society, the current one we are living in a silent dictatorship, more and more alone and distant between us, increasingly submissive, and without the real possibility of changing the rules ... we are under the light of a sad sun ...
Il Bacio della Medusa: Seme. Comes as LP (AMS137), CD (AMS293 and - surprisingly - MC (AMS05)! Street date: 15-06-18. 6 years have passed since their last album and for this new one, we are in fact facing the band's most immediate and at the same time most varied record, a blend of hard, folk, jazz and classic rock, typical songwriter's moments and even country and electronic music!
Il Bacio Della Medusa: Deus Lo Vult (ITCX81200800). 01/06/12. This is a surprising comeback apparently from scratch, while the band have changed record label and three members from Il Bacio della Medusa have released another album under the name of Ornithos. "Deus Lo Vult" is a concept album set during the First Crusade in 1095. The songs often turn towards hard and epic sounds, but there are also the group's typical jazz insertions, with the addition of musical sections clearly inspired by folk/medieval music, in relevance to the concept themes. An awaited and very welcome return, in the beautiful form of a hardback digibook package!
Il Balletto di Bronzo di Ajello e Cecioni (special guest Gianni Leone): Cuma 2016 d.C. No Music No Life (NMNL03/16 LP). Feb. 2016. The band is with this album celebrating its fifty years (1966-2016) anniversary, in form of a luxurious package of LP, maxi booklet and CD in a limited edition.
Il Cerchio D'Oro: Il Fuoco Sotto La Cenere. Black Widow (BWRCD 204-2). Street date: 18-09-17. New album, featuring ex New Trolls' member Giorgio Usai as guest on one track (organ and vocals.
Il Cerchio D'Oro: Dedalo e Icaro. Black Widow (BWRCD 150-2). Release date: 24/05/13. This new conceptual album by a band who in the 70's only released three singles, failing to achieve success in the prog field, now returns to the glorious past and language strongly influenced by Orme, Trip, PFM, New Trolls but this time they also invite players of those times, like Pino Sinnone (The Trip), Ettore Vigo and Martin Grice (Delirium) and most noticeably the original bass player from PFM, Giorgio "Fico" Piazza!
Il Fauno Di Marmo: The Rebus Years 2001-2012. Andromeda Relix (AND 40). 2CD. Nov. 2014. After numerous requests, this Italian quintet has decided to release on a double CD, the two popular albums issued long time ago as self-productions under the name "The Rebus" for the unknown small label Gneur Records in just 400 copies and long sold out. Those are "The Rebus" in 2002 and "Acroterius" in 2005, both influenced by Italian prog rock of the '70s (Balletto di Bronzo, Quella Vecchia Locanda, Nuova Idea ...), but with an original repertoire. The two albums are completely remastered to improve the audio quality, enhanced by a bonus track and a special 16-page booklet, with the original information and photos of the time.
Il Giardino Onirico: Apofenia. Lizard (LIZARDCD0150). Street date: 02-10-19. With this 3rd album, the band from Lazio reaffirms its epic space-oriented instrumental neo-prog atmospheres, but this time it surprises us with the addition of a couple of vocal guests: Alessandro Corvaglia, one of the most beautiful and important voices of the Italian progressive scene and legendary Jenny Sorrenti, who doesn't need further presentation. A few other guests are also present, including two on saxophone. Fed by the double keyboards of Emanuele Telli and Dariush Hakim, the talented band is completed by Stefano Avigliana (guitars), Ettore Mazzarini (bass), Massimo Moscatelli (drums), making a remarkable contribution to the tradition and regeneration of the actual Italian prog-rock scene
Il Giardino Onirico: Complesso K MMXIII. Lizard (LZ0098). Street date: 05/09/13. a concept album by a young band, with four long tracks marked by emotional, visionary atmospheres in a modern-prog way, with double keyboards and a touch of heavy-prog. A modern symphonic trip in the world of fantasy, space, poetry and imagination
Il Rovescio Della Medaglia: Tribal Domestic. Sony. Street date: 17-10-16. Released both on CD and LP, this come back album after "Microstorie" from a few years ago, sees the band returning to a more symphonic, structured and progressive music, with many influences from the historic period of "Contaminazione". And for this occasion, the historical guitar player Enzo Vita has also recruited the original RDM singer Pino Ballarini!
Il Rumore Bianco: Antropocene. Fading Records (FADMRC001). December 2016. Here is a project born in summer 2012. Although the main referring genre is certainly progressive rock, a very important contribution is brought by jazz, electronic, ambient, post-rock and experimentation. From this perspective, the band created a peculiar and personal style that could be labelled within the post-progressive rock category. Six musicians form the core (lead vocals / guitar & sax / guitar / Keys & synths / bass / drums) and four additional (drums, guitar, synths, backing vocals) are invited on the album.
Il Segno Del Comando: Il Volto Verde. Black Widow BWRCd 161-2. May 2014. New line up and new album out for one of the most mysterious and charming rock bands from Genoa (Italy), back after 12 years! It features various collaborators like Claudio Simonetti from Goblin, Gianni Leone from Balletto di Bronzo, Martin Grice from Delirium, Freddy Delirio from Death SS, Paul Nash & Maethelyiah from The Danse Society, Sophya Baccini from Presence along with Osanna e Delirium, all under the leadership of Diego Banchero. The prog-jazz rock-soundtrack-experimental-dark essence that characterises the tracks in the first couple of chapters has been well developed and rooted.
Il Tempio delle Clessidre: Il-ludere. Black Widow (BWR200CD-2). Third studio album for the band from Genova!
Il Tempio Delle Clessidre : Alienatura. Black Widow Records (BWRCD160-2). Nov. 2013. Cross-binding the words alien and nature, this 2nd album by the Italian band also introduces a new singer - Francesco Ciapica - offering brand new colors to the interpretations of a musical world characterized by a care for sound, voice enrichments, sought arrangements, lyricism and drama, a symbolism between music and image, an extensive work on photography and visual communication. All in all the natural continuation of their first album, but with a heightened musical awareness and intent even more tangible, in order to express their own musical identity, conceptually and stylistically.
Il Tempio Delle Clessidre: S/T. Black Widow (BWRCD123 / BWRLP123). 2010. New Italian band that tries to express ideas and music with a typical 70's progressive rock sound. Elisa Montaldo, a keyboardist and composer fond of progressive rock and Stefano "Lupo" Galifi, exceptional singer in "Zarathustra", the progressive masterpiece by the famous Italian band Museo Rosenbach, met in 2006 and started the project; each song tries to express a different atmosphere, the arrangements are often difficult but in the meantime pleasant to be heard, the selection of keyboard sounds is refined and emotional, with a large use of vintage sounds like the Mellotron; in this album there are light and darkness, joyful and doomy moments, fast and slow parts, acoustic instruments such as acoustic guitar, piano, concertina, to make the sound warmer and true; there are also occasional and strange percussions, even a church organ for the final of the song "Faldistorum", to give more mysticism and gothic attitude to the two-parts instrumental suite!
Illachime Quartet: I'm Normal, My Heart Still Works (2009). Lizard CD 0062. Illŕchime Quartet is an instrumental ensemble based in Napoli (Italy) that joins electronics and acoustic instruments. It gathers sounds and noises from the surroundings as well as scattered fragments of acoustic memories, which form the texture for the interventions of the musicians along rough and terse lines, often improvised. Final target: to intrigue and to seduce the audience by means of an unconventional, highly kinematic sonic experience.
L'Imbroglio: Krar/Qelt. MP Records MPRCD052. A step "beyond" jazz improvisation..... the CD starts and after a while you become yourself involved, wrapped, captured by a dense, original sound, in which a free-form structure (coming from a certain kind of improvisation) merge with an experimental sound, rough and dissonant. The basic sound is a combination of nervous rhythm, with long guitar riffs, with minimalistic electronics and a trumpet, sometimes classic, sometimes free. A kind of Henry Cow brought in the years 2000, even if the work doesn't look back to the past but, after learning the lesson, is looking towards the future and beyond.
Indra: Ceneri - Requiem per il Sogno Americano. Self-release (INDRA 001). November 2020. 2nd studio album by the band. It is a provocative concept album and experiment close to World Music, that represents a "requiem" for the American dream and for contemporary society that rewards the mediocre. Odd tempos, chords and notes accentuated with polyrhythmic joints, varied and reinterpreted waltzes, modern jazz sounds but also folk melodies and Balkan sounds shine in the disc thanks to the use of typical Mediterranean instruments alternated with Indian instruments such as sitar and tabla.
Ingranaggi Della Valle: Warm Spaced Blue. Black Widow Records (BWRCD 191-2). Street date: 28-09-16. This is the second release of the Italian progressive-rock band Ingranaggi della Valle, the album presenting this time a darker tone and a freer compositional process. Every song shapes up with intros, crescendos and diminuendos in dynamic and revolves around main themes combined to every specific moment of the composition. The band tries to mantain their stylistic unity without setting boundaries in the arrangement by choosing from a wide range of instruments: from the more classical mellotrons, Moogs, Hammond, guitars, violin to the Roland drum machines, Akai MPC and Kaoss Pad. While maintaining a jazz approach into writing harmonies they have acquired a big structured rock sound that leads them to pick English as singing language.
Ingranaggi Della Valle : In Hoc Signo. Black Widow (BWRCD 155-2). Release date: 10/05/13. Here is a new young band from Rome at their debut! They belong to the category *nerts of retro-prog*, using exclusively vintage instruments such as Mellotron M400, Hammond B3 Organ, Mini Moog Voyager, Electric Piano, Elka Synthex... but the story doesn'tstop here! Mattias Olsson from Änglagĺrd gave the band some arrangements suggestions playing also on one track as special guest; David Jackson (Van der Graaf Generator, the Long Hello, Osanna) heard the Ingranaggi demo and was enthusiastic to play flute and sax as guest on the final track of the album. So here it is, a work of love and dedication!
Insomnia: Brainshock. Indie label (GB01). Dec. 2019. This band from Torino was started in 2012 and after several problems, including line up changes, started working on a concept album, finalized around October 2019. The musicians are all lovers of symphonic prog, using the classic sounds of the 70-80's (Hammond, mellotron, clavinet, Rhodes, Moog, Taurus pedal) at the service of new ideas.
Italian Prog. The book by Augusto Croce is now reprinted in a new and lighter soft cover version. "Italian Prog" is the definitive English language guide to Italian Progressive Rock of the seventies! On nearly 800 pages this guide features detailed and exhaustive info of over 560 bands and artists with complete CD and LP discographies and descriptions, details and releases lists of 26 labels, and a huge section with all 33" and 45" records covers in full colour! Price guide for collectors included!
Italian Prog. Big event here, please read on! Written by Augusto Croce, released on the AMS label (AMS100), weighing 1,4 kgs spread on nearly 800 pages ... drums roll please, here is The comprehensive guide to Italian progressive music 1967-1979! And surely now the definitive English language guide to Italian Progressive Rock of the 70's! On nearly 800 pages this guide features detailed and exhaustive info of over 560 bands and artists with complete CD and LP discographies and descriptions, details and releases lists of 26 labels, a huge section with all 33" and 45" records covers in full colour! Price guide for collectors included! Deluxe hardcover edition on glossy paper. The first 500 copies will contain a free bonus CD with 19 (!!) unreleased tracks from the 70's, including bands hardly covered like Officina Meccanica, Gli Esseri or Breznev Fan Club! Stret date: 02/12/08 .... the perfect christmas gift!!!
Jacula: Pre Viam. Black Widow (BWR 135-2 CD). June 2011. Not to be mistaken for "Per Viam" (another album and both anagrams for vampire!), here's a great new epic, focused on the sadness, the melancholy and the suicidal tendency of the protagonist portrayed through seven fantastic musical paintings. The concept created by Antonio Bartoccetti is a spine-chilling release and promises it won't miss a beat: catacombal groove, cryptic rhythm guitars, unique chanting of the Lady in Black, aristocratic, noble, dreaming atmospheres and surely great visions...
Jumbo: both "Poche Parole" (DJ 009) and "Passing By (1991-2001) (DJ 007) are now available again. "Poche Parole" includes a Jumbo video bonus-track too. These are CD releases with old, new and material "from the vaults" compiled by Jumbo guitarist Daniele Bianchini.
Karmamoi: Oddtrip (K01). New band with twin guitars, no keyboards, a female singer with a warm, clean voice and a music that leans towards the heritage of bands like Porcupine Tree.
Kerygmatic Project: Chronicles From Imaginary Places. Ma.Ra.Cash Records (MRC066). A well-structured, fresh and dynamic work, in which, besides some well-made pieces, there are three powerful suites. The basic idea behind the various compositions is that of a time machine that allows you to travel between present, past and future, through everyday reality or contemplated by creative imagination. Classicism and romance are brilliantly mixed, contributing to the unity of the album.
Kerygmatic Project: By Sheer Chance. The Kerygmatic Project, former cover band of UK and Asia, release now their second official album, which aims to recover in style and construction the great tradition of British progressive rock of the 70's & 80's. A rock component, a sprinkling of '70/80s sound and a dash of pop, combined with the various contributions derived from jazz and classical music, make the album tasty, attractive and immediate, while retaining in the arrangements and lyrics implicit elements that lead the listener to the pleasure of a continuous discovery. The trio line-up and the extensive use of keyboards refer of course to the tradition of the great historical groups and in particular show a strong bond with the sounds of the best Wakeman !
Kurai: S/T. Alt Rock (ALT 008). 2009. This new band could be seen as the far shadow of Yugen! Not only are 5 of Kurai's members coming from Yugen (Francesco Zago, Markuss Stauss, Peter Schmid, Maurizio Fasoli and Giuseppe Olivini but the music itself draws on some hints from their first album "Labirinto d'Acqua". The metronomic rigour has been this time dissolved in order to give room of such a huge breath that it sometimes sounds inhuman. There is a careful attention to colours, nuances and depth, favouring the acoustic instruments and atmospheres not unlike those found on the German label ECM. The two members not having belonged to Yugen are bass player Christian Weber (heard with British jazz musician Paul Dunmall and - on a not too often met instrument (the harp) - Enrica Di Bastiano.
La Bocca Della Verita': Coraggio e Mistero. Fading Records (FAD025). Dec. 2016. This new band from Rome offers here a concept album consisting of various movements, changing atmospheres, and all the right ingredients for those who appreciate 70's prog. Vintage retro-prog where mellotron, ARP ProSoloist, Rickenbacker bass and Taurus pedals coexist with digital synths and a rich instrumental palette!
La Coscienza Di Zeno: La Notte Anche di Giorno. Fading Records (FAD017CD). Feb. 2015. Third album by this band from Genoa. Now with a wider ensemble, enriched by a string-quartet and with distinguish guests such as Simona Angioloni (Hostsonaten, Aries) and Joanne Roan (Hostsonaten). Two long suites with plenty of evolutions and colors develop for more than 20 minutes each ... like in the old time!
La Dottrina Degli Opposti: Arrivederci Sogni. Fading Records (FAD026). April 2018. Creative project by the Genovese musician Andrea Lotti, composer and author of the pieces, as well as the founder of the La Coscienza di Zeno group. Most of the arrangements are also performed by an orchestra and the taste of the album definitely refers to some episodes of the great classics of Italian progressive rock of the 70's. The melodies and pastel shades of the timbres make the mood of the album very smooth, dreamy, a new episode of symphonic prog that continues in the wake of the great tradition of Italian symphonic prog.
La Fabbrica dell' Assoluto: 1984: L'Ultimo Uomo D'Europa. Black Widow (BRWCD183-2). March 2016. The Factory of Absolute is not only the place where creativity and imagination of members can be enhanced, it is an idea made in music. An idea that plays with different genres without forgetting the progressive sound as common denominator. The harmony among group members, together with sounds of old instruments and an atmosphere free from the rules and pressures of the marketplace laid the foundations for the group's first work. The album talks about a world where freedom is just an illusion. Inspired by George Orwell's famous novel, the album describes, through music and words, the anguish, impotence and hope of Wiston, the protagonist, who seeks to regain his humanity and emotions, buried under a reality of monotonous apathy.
La Janara: Tenebra. Black Widow (BWRCD222-2). Street date: 31-05-19. La Janara is a heavy doom metal band with progressive and folk influences formed in 2015 in Hirpinia, which takes its name from the mysterious witch "the janara", who lived for centuries in the legends and tales of Hirpinian people. La Janara combines the electric experiences of Italian occult rock (Death SS, Paul Chain) with the secular ones made of popular beliefs, superstitions and mysterious legends, which roots into the psyche of the southern Italian people since its origins.
La Leggenda New Trolls : Concerto Grosso 1-2-3. ARS/IMM1021. Nov. 2013. This new CD combines the three Concerto Grosso from 1971-1976-2013 in a single disc, recently recorded in Japan. The four original members (Gianni Belleno, Giorgio D'Adamo, Vittorio De Scalzi e Nico Di Palo) refresh their own masterpiece once again with the orchestra.
La Leggenda New Trolls: Concerto Grosso n.3. ARS/IMM 1015. April 2013. Four original members of New Trolls reunited again with composer-arranger Luis Bacalov, who also signs five out of the thirteen songs. Performed with the help of the Orchestra of the Teatro Carlo Felice in Genoa, this new album closes the trilogy of "Concerti Grossi".
La Maschera di Cera are making news again with the release on the Mirror label of two past live recordings!
+ Live from the past Vol. 1 - Milano 2002 (MRL 1007). Tis is their first concert ever! The debut album "La Maschera di Cera" is here proposed in its entirety, along with "Dal Caos" - borrowed from Finisterre - and a convincing version of Van Der Graaf Generator's "Darkness (11/11)".
+ Live from the past Vol. 2 - Belgium 2005 (MRL 1008). This second volume resumes the song "Del Mio Mondo Che Crolla" from the band's first record, and contains three cuts from "Il Grande Labirinto", including the complete 36-minute suite "Il Viaggio nell'oceano Capovolto"! The set ends with another tribute to the giants of British progressive rock, with the cover version of King Crimson's "In the wake of Poseidon". Street date: 27-06-16.

La Maschera Di Cera: Il Grande Labirinto. Mirror Records (MRL1004 CD). 27/01/12. Here's a remastered vinyl replica papersleeve edition of the band's second album, originally released in 2003 by Mellow Records and now reissued with new graphics and two bonus tracks.
La Maschera di Cera: In Concerto. Mirror (MRL1003CD). 09/09/11. With an album's title that is a twinkle of the eye towards Le Orme's own album, sharing both a certain roughness of sound, the present live recording marks a key moment in the band's life and one of the many live performances at the Spirit of 66 of Verviers (Belgium) in 2004. The entire self titled debut album and part of the next (Il Grande Labirinto) are presented here, highlighting the power that the band always had live! The CD, originally released in 2005 is reprinted by the Mirror label in 2011 as a remastered edition in a deluxe gatefold papersleeve format with new graphics.
La Maschera di Cera. The self titled debut album from 2002 is now reissued in a new digital remastered edition
La Maschera di Cera: Petali Di Fuoco. EDEL/ ARSIMM/1003(2010). New album by one of the top Italian prog bands in newer times!
La Maschera Di Cera: LuxAde. QQ 1003 CD. The new record is finally ready for delivery since February 28, 2006! Released on Immaginifica, the label started by PFM's drummer Franz Di Cioccio. The album contains seven songs
La Torre dell'Alchimista : Neo. Ma.Ra.Cash MRC-012. ... every single note is in place, done right and even perfectly, a musical construction that with extreme gentleness takes us immediately back in time to those great 70's when the history of Italian prog rock was written, a little unreal world that at first gets you dizzy with those tastes from the past, Hammond organ, Mini Moog, Fender piano ... and then reality is allowed to come slowly to the surface, bearing a new freshness rich in strong sensations and new flavours, the flute, the rythmic session, some aerial singing, thin but dramatic at the same time... so get ready, you who have great taste and always look for spicy emotions, the tumultuous creative breath of this band is going to astonish you once again!!!
La Torre Dell'Alchimista: U.S.A....you know. Maracash MRC 004. Live CD by this talented italian band. The music is dominated by the powerful Hammond organ as usual. Great show!
Lachaise: Silent Cries For Help. MP Records (MPRCD053). 2008. Debut album by Italian act whose name is taken from the famous graveyard in Paris, le Cimetičre du Pčre Lachaise, where many artists (for exemple Jim Morrison) are buried. This links of course the music to the usual gothic-rock aspects but it also includes incursions into other territories like pop or progressive. The very talented female singer, Annallisa Monticelli, brings a real grace in her singing. The classic guitar/keyboards/bass/drums lineup is set to work to bring some freshness and ingenuity in the music and in fact the band tried to avoid all the cold perfectionism of studio electronic tricks and adjustments to give, at last, a real feeling of a playing band. They have been chosen as opening act for Christian Death 's Italian tour.
Lagartija: Amore di Vinile. Lizard (LZ0108 CD). Oct. 2014. This third album is an eight pieces mosaic of melancholy songs which differ from the previous album "Particelle" in its songwriting vein, but still with the excellent voice of Sara Aliani and as ever in vintage style (Fender Rhodes, Farfisa organ, sax are strong ear-prints in the sound of Lagartija).
Lagartija: Particelle. Lizard 0079CD. 12/12/11. 2nd album and an exciting mixture of post-rock and Canterburian jazz-prog marked by a touching poetic. "Particelle" confirms the talent of the young band from Piacenza, with sounds and reverberations of the soul between guitar and sax weaves (some intrusion of soft trumpet, keyboards and piano), between voltage and light, between rock explosions and jazz moods. Again this time Lagartija gives us a pearl of long duration, the intense, hypnotic thirteen minutes of "Particelle", a ritual steeped in poetry. Here's a confirmation and a significant return of a new name on the underground scene of Italian progressive music.
Bernardo Lanzetti: Horizontal Rain (SnV BL2021). June 2021. Conceived and created over a few years with illustrious collaborators and guests, this new album is presented as a collection of musical episodes that start from prog and arrive at the avant-garde, passing through modern opera, art rock, rock & soul and classix 2B where Bernardo, as a true vocalist, makes available ?all his voices. Several guest instruments are featured, from David Jackson's baritone sax to Tony Levin's stick or David Cross' violin. Horizontal Rain is a surprising album composed of 8 tracks sung in English and 1 in Italian, with 19 musicians part of the adventure!
Lanzetti Roversi: Quasi English. Ma.Ra.Cash (MRC050CD). 26/06/15. Developing and carrying further on the most originals styles and themes of their music, still related to the Progresssive world, the two musical partners - this time without drummer Gigi Cavalli Cocchi - have recorded a unique new album called Quasi English, also featuring a peculiar and theatrical use of English and Italian languages. Several other musicians are part of the line up.
Bernardo Lanzetti: Vox 40 - 40 Years of Voice Impossible. Ma.Ra.Cash Records (MRC038) / CD+DVD Digipack. Street date: 29/11/13. Ex-PFM singer Lanzetti gave a memorable concert at the Park Theatre (Parma, Italy) on May 28th 2013, celebrating a 40 years-long career. Some of its major steps have been sketched for this concert, filmed and recorded. Starting with "Acqua Fragile for Orchestra", the reinterpretation of the music of Acqua Fragile by the "Tango Spleen" , a small classic / modern orchestra led by pianist and conductor Mariano Hope, usually specializing in tango from Argentina; however this turned out to be a very Prog experiment, since benefiting of the intervention of Franz Dondi and Piero Canavera, original members of the legendary band. Next comes a tribute to Lanzetti's newest band - CCLR - or more entirely Cavalli Cocchi/Lanzetti/Roversi, here with the first but without Moongarden's keyboardist, conpenated by the addition of several other musicians; and finally the "Chocolate Kings Band" performs a pot pourri of not only tunes from this specific album but of many other PFM hits, enhanced by several guests like Franco Taulino on flute (member of the band Beggar's Farm). The VOX 40 show is now available as a boxset that collects the audio of "Acqua Fragile for Orchestra" (CD) as well as the entire show on DVD and a booklet of 16 pages that details this long and complex event that saw Bernardo Lanzetti on stage with 23 amazing musicians.


Bernardo Lanzetti. The ex-PFM singer release in 2010 the mini CD "Blueslanz" that offers 5 tracks on which he presents his take on the blues (all his own compositions), in collaboration with his new working partner Cristiano Roversi, here arranging and mastering the project. At about the same time, he also releases a tribute CD to Bob Dylan, called "Dylanz" and covering many hits (Mr. Tambourine Man, Like a Rolling Stone, Just Like a Woman, Hurricane, etc...) plus one composition by the singer; this project is more a group effort, with keyboards, guitars, organ, bass, programming (it doesn't seem there is a *real* drummer playing and none is credited). To those who may wonder what's going on there, yes, there are still prog-rock elements haunting this CD!
New album by ex PFM singer, the great and only Bernardo Lanzetti! His new record "Eclecticlanz" is a true gem featuring brand new sounds as well as vintage instruments and stunning vocals experimentations carried out during a time span of 20 years and thereafter rearranged, creating a sort of "archaeological founds of the future". Intertwined with some of Lanzetti's original artwork, the album could be defined as the first example of a Concept & Code production. In other words Ecleticlanz is an amazing and exciting melting pot of foreign languages vocals and genres like avant-garde rock & prog, but also classical, pop, metal, contemporary music and even a tango!AMS decided to pack such a masterpiece in the incredible and unique gimmick called by the artist "CD Fashion Jacket" and, with this special packaging, all CD covers come out in different colours and patterns. There will be no identical artwork!
Lattemiele 2.0: Paganini Experience. Black Widow (LP: BWR223/CD: BWRCD223-2). Steet date: 27-09-19. LatteMiele 2.0 is a new version of the band, with the historical members Massimo Gori (bass player and singer) and Luciano Poltini (Keyboard player) who played in the band from 1974 until 1980 when the group disbanded after the great album "Aquile e Scoiattoli". To complete the band are Elena Aiello who, despite her young age, has world-class symphonic experiences and Marco Biggi on drums, a very experienced musician who is well known and appreciated not only in the world of Prog-Rock. The album is a journey that portraits the life of Paganini, from his birth in Genoa on 27 October 1782 in a modest family ?til his death in 1840. The LP version comes with a 20 page book.
Latte E Miele: Passio Secundum Mattheum (the complete work). Black Widow (BWRCD 165-2). Street date: 26-03-14. Here's a project based on the remake of the first album, released in 1972, with the addition of 7 new songs and recitations. A host of guests take part in it, from co-producer Aldo De Scalzi of Picchio dal Pozzo's fame to New Trolls member Giorgio D' Adamo and more. And the strings of the Gnu Quartet ...
Latte E Miele: Live Lasting. EDEL 0193582AER (2008). The historic Italian prog trio is back, 30 years after their last album Aquile e Scoiattoli! Live Lasting is recorded live in 2008 and features some of their best songs together with an unpublished track (Vision of Sunlight) and new sections for two famous songs of theirs: "Tiberiade" for Passio Secundum Mattheum and "Counter Dance" for Pavana.
Latte E Miele. the folks at Akarma have done it again! They are this time releasing a 4CD boxset by the renowned progressive italian group; the boxset contains Passio Secundum Matteum, Papillon in both english and italian versions (one CD each) and Aquile E Scoiattoli.
Le Orme: Sulle Ali di un Sogno. Sony Music (19075932832). Street date: 15-03-19. The band's new album is a celebration of the music of Le Orme. 11 tracks from the vast Le Orme repertoire played anew and sung by various Italian singers, and including two new tracks. The line up includes Michi Dei Rossi (Drums, Percussion and Glockenspiel), Michele Bon (Hammond C3, Piano, Synth & keyboards) and Alessio Trapella (Voice, electric & acoustic bass). Add violinist David Cross (ex- King Crimson) on many tracks!
Le Orme: Felona e/and Sorona 2016. Street date: 18-03-2016. To celebrate the 50th anniversary of this cult album, Le Orme have completely re-recorded it in a double version: Italian and English, hence Felona e/and Sorona title. Enflish lyrics by Peter Hammill. This new edition has drums tracks recorded live during one of the last tours while all the other intruments are recorded in studio, thus to have a better vide, a live vibe. This release will be available in several formats: 2LP+2CD limited edition (LM002LP), 2CD digipak limited edition (LM002CDDP) and 2CD digipak (LM002CD).
Le Orme: La Via Della Seta. Love Music 2011. The new album by this cult name is also marking the start a new era, as the characteristic dizzy voice of its original singer Aldo Tagliapietra will not caress your ears! The new lead vocalist is the one already heard in the "Live in Rome" album, Jimmy Spitaleri, coming from the band Metamorfosi. The man in charge of today's Le Orme is its long time drummer Michi Dei Rossi, assisted by five excellent musicians; among them is the much efficient Michele Bon (Hammond organ, synth, keyboards and back. vocals), who already can be considered as an old member, as he already appeared on the album "Il Fiume" in 1996 and has been there ever since! The new album is conceptual and the story is based on the meeting of peoples from ancient times who, long before Marco Polo, founded the Silk Road. Like a Highlander, Le Orme keeps getting reborn and returns every time with a surprising music, more charming and exciting than ever! Let's see if its third generation also passes the test of time! The current release can be purchased as CD (LM001 CD), LP (LM001LP) and a limited LP+CD edition (the CD is inserted in the front inner cover)
Le Orme: Live in Rome - Official bootleg (SMN004). Sept. 2010. Here's a very limited release of a concert captured live on May 21st, 2010 at the Crossroads Live Club in Rome! New vocalist Jimmy Spitaleri (from Metamorfosi is doing a good job and brings a new life to this historic Italian band!
Le Orme! "Ad Gloriam" and "L'Aurora Delle Orme" are now re-issued as Japanese papersleeve CDs in SHM technology (AMS SHM02MMX & AMS SHM03MMX), with bonus tracks. Expensive price too!
Le Orme: Album Originali. This 11 CD boxset released on Universal (2715654) is a limited edition and gathers all the 11 Philips-Polygram releases from Le Orme: Collage / Uomo Di Pezza / Felona e Sorona / Contrappunti / In Concerto / Smogmagica / Veritŕ Nascoste / Storia o Leggenda / Florian / Piccola Rapsodia Dell'ape / Orme. All masters have been digitally remastered by Maurizio Biancani at Fonoprint in Bologna. Street date: 23/10/09
Le Orme: Live Orme. Black Widow (BWRCD115-2). 2009. This 2CD was once available as a Japanese release on the Nexus/King Records label. It is now available as a new European reissue, completely remastered and offering 5 bonus tracks not included in the original Japanese pressing. If you prefer vinyl, it is also marketed as a 2LP + a 10" grouping the bonus tracks. In case you should have forgotten what's this recording is all about, we're talking of various wonderful live performances captured between 1975 and 1977 and featuring a few covers like Led Zeppelin's "Whole Lotta Love" or Jethro Tull's Aqualung, alongside many of the band's most known compositions like for example "Cemento Armato" or "Sguardo Verso Il Cielo".
Le Orme: Venerdi. This album from 1982 has been OOP for quite some time and is today again available; this time as a digipack CD in a limited edition, offering the remastered original album and two bonus tracks: "Rosso di Sera " and " Sahara ", until now only released as single. Fans of Le Orme, rejoice!
Le Orme: Live in Pennsylvania (SBM 0001 LP). 2009. In 2008 Le Orme released a fantastic DVD+2CD of their performance in Bethlehem for the 2005 Nearfest. Now they reprint in a limited edition the triple vinyl of that concert. The 3 tracks making side 6 have never been released before!
Le Orme: Live in Pennsylvania (2008). 2CD+DVD (SBM 0001). Finally Le Orme release this fantastic DVD plus double CD of their performance in Bethlehem for the 2005 Nearfest. It has a fantastic set list, including tunes from the 70's as well as some other picked from their most recent albums like "L'Infinito".
The new Le Orme album "L'Infinito" is available as CD or LP. The cover is one more time due to Paul Whitehead and the music quite as strong as in the previous album. The group seems to have the same qualities as the best cellar wines! Better with age.
Giorgio Libera: What's all this noise for (PRIVGIOR2). This new and 2nd album is maybe better than the previous "Red Powder", just a little more sophisticated with many instrumental tracks and always close to Zappa, Keneally... Stravinsky !!! Also featuring Remy Strauly (YOLK) on drums !


Out on 14/02/03: The Asimov Assembly on M.P. Records. This tribute to the mind and work of science fiction writer Isaac Asimov features nice surprises such as the presence of Fabio Liberatori, one of the most acclaimed soundtrack composers in Italy and of Sonja Kristina, who writes and sings here two songs.


Libra: Schock (CDOSTPK016). Oct. 2015. Schock (The Shock) is a film directed in 1977 by Mario Bava, the legendary Master of Horror and Noir. The original 33 rpm (LP MDF 33/113) released by Cinevox Record included ten tracks. The same material was reissued for the first time on CD in Japan by the specialized label SLC (SLCS-7155) and on CD in Italy in 2002 (CD 350 MDF) with four unreleased tracks. Meanwhile other master tapes were discovered. They gave the chance to find eleven totally unreleased tracks bringing this new edition to a total of 61:04 for the delight of music lovers and fans of Bava and Horror Film. Libra composed an OST that perfectly evokes in the sounds atmospheres with paranormal sounds, sometimes poetic and rarefied and sometimes spooky and scary.
Locanda Delle Fate: The Missing Fireflies. Fading Records (FAD 005). April 2013. The historical band proposes here various unreleased songs not included in their first album (Forse le Lucciole Non Si Amano Piů, from 1977), played and recorded for the first time, and other live tracks taken from a 1977 concert. It feels as if so many years have not even gone by!
Locanda delle Fate: The Missing Fireflies. Fading Records (FAD 005). 13/02/12. Finally this historical band proposes various unreleased songs not included in their first album (Forse Le Lucciole Non Si Amano Piů, from 1977), here played and recorded for the first time, and other live tracks taken from a 1977 concert. A nice reformation!
Lolli, Riccardo: Fuori Catalogo. MP Records (MPRCD067). Feb. 2014. Here's the first solo album by the keyboardist of Central Unit, a stylistically eclectic album he has been working on since ... 1986!! Completed and mastered at the legendary Abbey Road studios!
Lomé: Prigionieri delle Scimmie. L'Eubage (ELE5011R CD). 2nd album by this Italian band, that has been defined as "anti-pop singer-songwriter". Recorded during live performances from their 2010 tour, it clearly reveals the strength of the band on stage but also presents us their ample collaborative activity with other artists, Carlot-ta, a young singer and pianist recognized as Italian artist revelation of the year 2011, or Sandro Cerino, a versatile Neapolitan multi-instrumentalist, composer and arranger, who is well-known especially in jazz circles.
Lome': Fiori Su Marte. Remember this name because it's a great band who - I take a bet here - will stay for years. This debut album presents us a music strongly inspired by the jazzier side of Area with an incredibly funky acoustic bass, gorgeous piano playing and a singer who reminds much of Alberto Piras from Deus Ex Machina; not only by his voice but also by the impressive presence and energy delivered. Not to be discarded if you want my advice!
Luna: S/T. First ever CD release CD for this forgotten early 80's album by Osanna's guitarist Danilo Rustici. It's an obscure rock CD from 1981, featuring a long suite of Stravinsky's "Firebird" that fills in the gap between Osanna's split up and later Rustici solo works. Coming out in June 2006 in deluxe gatefold papersleeve CD, with detailed booklet, the original LP labels, biography and historical liner notes.
Mad Fellaz: S/T. (MF 001 CD). This band from Bassano del Grappa (North Italy), was born in 2010 as an experimental trio ( Paolo Busatto and Emanuele Pasin at the electric guitars, Marco Busatto at the drums). A few months later, the band enlarged its membership : Carlo Passuello (bass) , Enrico Brunelli (keyboards) , Rudy Zilio ( flute, clarinet, synth). The compositions and the sound of the band are inspired by the great of the past like King Crimson, Gentle Giant, Pink Floyd, Mahavishnu Orchestra, Area, Banco del Mutuo Soccorso and the present like Opeth and Porcupine Tree. The band's open minded vision allows it to experiment with different genres and to combine to its style also flamenco, funky and heavy metal. The main target is not to put limits on the creative flow and not to focus on a particular genre making use of all the knowledge in order to create music which can emotionally involve with natural expression.
Magia Nera: Montecristo. Ma.Ra.Cash Records (MRC082). April 2020. A conceptual album based on the roman by Alexandre Dumas. Closely following the novel, it is divided into four chapters, "Betrayal", "Captivity", "Escape" and "Vendetta", each with a perfect subdivision including three tracks, which punctually mark the events from the book taking place in Italy, France and the Mediterranean Sea. The band follows the pages by offering prog ramblings, intense vocal lines, theatrical acting, all with a destabilizing and pure, original, infinitely sincere stylistic freedom.
Magnetic Sound Machine: Inspired by...Magnetic Sound Machine plays The Snow Goose. Lizard 0101 CD. Street date: 24/10/13. Not only does the Italian band replay the cult album in its entirety but they also interspersed texts from the book by US novelist Paul Gallico, The Snow Goose, published in 1941. A double tribute?
Magnetic Sound Machine: Chances & Accidents. LIZARDCD0068 - 2010. Second album for Magnetic Sound Machine, very much appreciated for their first album, with their adrenalinic jazz-rock very close to the style of Perigeo, but also for the elegant "fusion" that reminds Chick Corea Elektric Band, Brand X, Yellow Jackets, Uzeb, Jung Chi.
Magnetic Sound Machine : Chromatic tunes. Lizard (LZ 0053). May 2008. An instrumental jazz rock classic! Magnetic Sound Machine are really young (19 years old) but very skillful. If you like Perigeo 's music you can't miss this new CD, the cross point between rock and jazz we were looking for. A bunch of tunes rich of groove, characterized by versatile dynamism and the highest instrumental cohesion.
Magnolia: La Zona d'Ombra. Lizard (LIZARD CD 0085). Here is a concept album by Roman band Magnolia, reformed after years of absence. The concept is based on the life of a condemned man in Texas, a story told through 14 songs including three instrumentals, using flashbacks, emotions and engaging "images". The sound of Magnolia moves between typical post-prog groups like Anathema, Blackfield, Gazpacho, Porcupine Tree, Gathering and those of a dreamlike prog-rock ensemble (sung in Italian) of immediate and emotional impact. The group is characterized by the excellent, intense voice of Chiara Gironi and by a charming layer of acoustic and electric instruments, piano and guitar, that despites the tough issue of capital penalty, try to create a more melancholic and dreamy athmosphere. The beautiful digipack packaging is enriched by a booklet with very evocative images that help to immerse into this kind of novel in music.
Macroscream: S/T. Fading Records (FAD 022). May 2016. New album by this sextet from Rome. If the roots are clearly in the classic progressive rock (Gentle Giant, Jethro Tull among the others), there are also clearly folk-rock influences as well as hybrids and crossings towards jazz-rock.
Mad Fellaz: II. This band from Bassano del Grappa (North Italy), was born in 2010 as an experimental trio (Paolo Busatto and Emanuele Pasin at the electric guitars, Marco Busatto at the drums). A few months later, the band enlarged its membership : Carlo Passuello (bass) , Enrico Brunelli (keyboards) , Rudy Zilio ( flute, clarinet, synth). The compositions and the sound of the band are inspired by the great of the past like King Crimson, Gentle Giant, Pink Floyd, Mahavishnu Orchestra , Area, Banco del Mutuo Soccorso and the present like Opeth and Porcupine Tree. The band's open minded vision allows it to experiment with different genres and to combine to its style also flamenco, funky and heavy metal. The main target is not to put limits on the creative flow and not to focus on a particular genre making use of all the knowledge in order to create music which can emotionally involve with natural expression.
Malaavia: Frammenti Compiuti. Ma.Ra.Cash Records (MRC043). Nov. 2014. New album, following the recent band's regrouping.
Malaavia: Vibrazioni Liquide (2008). CNT 08.01. After the good success of the previous effort "Danze d'Incenso", this new CD sets new standards for the quality of the band. Their skill in the writing process has fully developed. Still haunting in places, "Vibrazioni liquide" is structured in 2 long suites but the songs are well recognizable. Sung in Italian, Latin and English!
Malaavia: Danze D'Incenso (MRC-002). Second release by Ma.Ra.Cash Records, a new label in Italy. Malaavia is a very professional band playing a sort of old & new progressive music really close to Osanna, P.F.M., Locanda Delle Fate, Renaissance and E.L.P.. An absolutely sophisticated musical project also featuring Lino Vairetti (Osanna), Michele Mutti (La Torre Dell'Alchimista) and many others.
Malibran: Live Anthology. Ma.Ra.Cash (MRC067). March 2018. Here is a collection of live pieces recorded between 1994 and 2001 with the "classic" sextet formation, who has been releasing work since 1990. The pieces have been chosen, edited and mastered by Giuseppe Scaravilli, the band's singer and guitarist.
Malibran: Trasparenze (ARTP502). 2009. The spirit of the band is still really progressive and the 79 minutes stand among their finest so the album may become one of the finest italian prog rock CD of the year.
Mamma Non Piangere: N.3. AltrOck (ALT052). Feb. 2016. Evolved from the cooperative "The Orchestra" in the mid 70's (which once included Stormy Six), this band didn't get the success expected and now in their 50's return with a new album full of Zappaesque pertinency, poetic urgency and brilliant songs, enriched by never groundless musical quotes.
Mangala Vallis: Voices. Ma.Ra.Cash Records (MRC083). February 2020. Fourth album, after a 7 years break! An album that, once again, moves out of the path marked by the previous one, because every creation of the band is the result of an ever changing journey, accelerated , mostly, by the events that occur inside the band itself. The common thread of the songs is represented by the voices we hear in our deepest inner self, coming from our head, our heart or our soul; voices that become louder and louder, ending in their utter expression: the scream! The time has come to say stop! No more compromising and suffocating our real personality.
Mangala Vallis. The debut album "Book of Dreams" is now reissued by Ma.Ra.Cash as a 2LP+CD package (MRCLP006).
Mangala Vallis: Microsolco. Ma.Ra.Cash Records (MRC 029). Seven years have passed since "Licanthrope", the previous album, a long span of time during which many things have happened such as line-up changes, with the exit from the band of Bernardo Lanzetti and bass player Riccardo Sgavetti. The new front-man is Roberto Tiranti, an extraordinarily gifted singer and bassist with a rich pedigree, among other New Trolls. Microsolco (microgroove) is a conceptual album based on the end of the world's prophecy and the will to return to a more natural lifestyle. Musically speaking, the typical soundscapes and style of Mangala Vallis are all there, but there's room for more "rock" episodes.
Mangala Vallis: Lycanthrope. Release date: 25/10/05. The new album still features Bernardo Lanzetti (PFM & Acqua Fragile) who sings all the tracks and regards today Mangala Vallis as his new band but the real surprise will be this time the guesting of another great musician, David Jackson from the newly revived and still legendary Van Der Graaf Generator... !!!!!!!!!!!!
Mappe Nootiche: Cieli Sommersi. Ma.Ra.Cash (MRC-026). 2011. This is a concept album dedicated, among others, to the fractal geometry of Benoit Mandelbrot. The CD is a project of experimental music based on improvisation and electronic sounds inspired by lysergic Pink Floyd "Barrett era", Ozric Tentacles, Mike Oldfield, Goblin but also more dreamy soundscapes like Vangelis, David Arkenstone, Yanni, Patrick O'Hearn, Brian Eno. After "Le Origini" and "Terra", and already veterans of several live performances at festivals in Italy and France, this CD displays the band's instrumental growth, placing it among the best cutting-edge musicians in Europe.
Marble House: Embers. ZEIT CD 0141. This is maybe the Italian band closest to the modern-prog sounds of K-Scope, with particular reference to the dark and melancholic atmosphere, rich in pathos and lyricism, of Gazpacho. Only five songs, but with the long suite "Marble House", of dense sound suggestions and wonderful vocal melodies, in which the stylistic modernity cohabits with mellotron and Farfisa organ, soft touches of electric piano, the inevitable Hammond, Harmonium and piano. The atmospheres are sometimes tense and electric, often dreamy, from the first song "To Makes Ends Meet", between the phrasing of distorted guitars and organ, the restless pulsation of drums and bass, which melts into the sweetness of the guitars arpeggios and electric piano. Let's also note a vague reference to the first Gesesis in "Reverie", the epicity of "Riding in the Fog", the touching crescendo of the ballad "The Last 48 Hours", and then the 24-minutes highlight of the title-track, an alternation in chiaroscuro in six breathtaking parts.
Gianantonio Marchetti: Verso l'Assoluto Nulla. Ma.Ra.Cash Records (MRC089). August 2020. An album with a certain Floydian character, ambient, quiet drumming. The leader operates on various keyboards, backed by the guitars and bass of Luca Giampietri, abounding in nostalgic / pastoral touches.
Mass Media: Opacitŕ Scura (TJRS 1963). Live CD recorded in Torino on September 11, 1978. The band mixes the progressive rock influeces of Yes with the more experimental approach of Mahavishnu Orchestra. A great live CD by an obscure italian band from the Seventies!
Maxophone: Live in Tokyo. ARS IMM/1023 CD. Street date: 17/01/14. They're still alive! The magic of the songs of the historic 1975 eponymous album lives today in the live entirely recorded in April 2013 at the City Club in Tokyo, during the Italian Progressive Rock Festival. The Japanese concert was an opportunity to present two new songs: "The Island", a song written by the band in 1972 and never before released, and "Guardian Angel". A little taste of the new Maxophone album soon to be recorded!
Maxophone: From Cocoon To butterfly. Vinyl Magic special set CD+DVD VM 100 A-B/MVA, marketed by BTF in late October, housed in a deluxe packaging with a special booklet including rare vintage photos. A brand new Maxophone recording will be available soon on BTF's own VM label! The new Maxophone is a very special deluxe box set including a CD with 10 vintage tracks recovered from outtakes and alternate demo material from 1973-1975 (4 tracks are unreleased), plus a DVD with Maxophone live footage from a 1976 concert at RAI studios in Torino. All recordings have been carefully remastered: the songs on the CD were recorded on 4-tracks equipment. The DVD footage was professionally filmed by Italian TV in 1976 and has a bonus video track of Maxophone re-formed in 2005, playing one live track at Radio Popolare studios in Milano. The DVD also includes bonus features, such as interviews with group members. The DVD will be available in PAL and NTSC formats BUT please note that the NTSC release will only be available in the first pressing of this special set! No reprint is planned so ... don't let it go and act NOW!
Melting Clock: Destinazioni. Black Widow (LP:BWR224 / CD: BWRCD224-2). Street date: 25-10-19. Melting Clock is a musical project born in the Faculty of Physics, University of Genoa, in 2001. Their style is characterized by evocative and powerful sounds, which aim at immediately capturing the listener - without giving up elements of complexity - and conveying a strong emotional charge. Lyrics are in Italian and the band fully follows the spirit of progressive music in a free approach to writing and interest in contamination from the most diverse genres. Destinationi offers a journey characterized by sounds recalling the contemporary progressive scene in an original and creative way, with elements ranging from its more symphonic side to psychedelic rock and hints at acoustic or aggressive passages.
Merme: Live in Singakong (2011). Lizard LZ 0074 CD. This is the debut album by a band hailing from Toscany, recorded live in the studio. Godchildren of King Crimson ("Thrak" period) and the Italian RIO band Zu (without the sax), they deliver an instrumental math-rock prog with a great guitar-bass-drums interplay. A new name on the Italian avant-rock underground scene, a new guitar power trio on emphetamines!
Merry Go Round: S/T. Black Widow (BWRCD 175-2). 24/03/15. With musicians coming from the band Standarte, a music offering psychedelic progressive with wild rhythm & blues touches, a new explosive female singer Martina Vivaldi who could be seen as a sort of Janis Joplin meets Lynda Hoyle, here is the return of a band born as Storks in 1985 in Pontedera (Pisa). Vintage keyboards (original Mellotron, Hammond organ and Moog) lead their fascinating sound, electric guitars duel on a psycho-blues rhythm, their music will capture you dipping in a real 70's Psych-Prog atmosphere. For Affinity, Julie Driscoll, Manfred Mann, Beggars Opera fans!
Metamorfosi: Purgatorio. Sony. Street date: 17-10-16. After more than ten years Metamorfosi manage to complete the Dante's trilogy which began in 1972 with "Inferno". The higly anticipated "Purgatorio" sees light after many years of writings and rehearsals!
Metamorfosi: La Chiesa delle Stelle, Live in Roma (SR 010). While many are waiting for a new studio album (the long-awaited "Purgatorio" or "Orlando Furioso") and singer Jimmy Spitaleri is well engaged as vocalist with Le Orme, here is a fantastic live recording captured at the Church of St. Gallain Rome in 2004 and just published! In great shape, the band plays almost the whole "Inferno" album and a part of "Paradiso", the most recent work, a worthy successor! Here's a live album that will raise you to a higher level of prog musical experience, not to be missed!
Metamorfosi: Paradiso (GMP 003). Davide Spitaleri is back with a great new album, the long-awaited italian progressive-rock masterpiece dedicated to the third part of Dante's "Divina Commedia".
Claudio Milano is probably for most of you a new name on the Italian musical scene. He is a songwriter for theatre productions and the present CD was actually recorded live during a performance of the piece "The Room Plays What I Cannot See" in late 2007. The music played here could be described on many ways but is first of all a perfect vehicle for Milano's voice, one of the best I've heard newly from this part of the world: warm, rich in technical details, from sudden octave shifts to yodling reminding of the late Demetrio Stratos or a wide vibrato and velvet falsetto. The absence of rhythm section (no drums, no bass) force in fact to bring the focus back to his voice and multi facetted expression; the rhythm will have to be found mainly in the diction or the often arpeggiated piano playing of Maurizio Fasoli; his piano brings forth an acoustic feel very close to modern chamber music with here and there atonal touches; if he's the ying, then the yang is provided by the haunting guitar playing of Francesco Zago and the effectfull synths of Riccardo Di Paola; electric in contrast to the acoustic piano, they are heavily responsible for all tensions brought in the music, from dark sustained tones to avant garde like electronic blips and blurps (Di Paola is in fact mostly known as an avant-jazz player). Let's also remind you that both Zago and Fasoli are coming from the much acclaimed avant-prog outfit Yugen. One thing I hope will be fixed at release time will be to have (maybe in a booklet) an English translation of the Italian texts used; some are already sung or read in English (taken from works by the Italian writer Pellegrino Artusi) but having a complete control over the word would certainly add a dimension and allow the listener to better apprehend their relation to the music! This album is a first shot and will mainly appeal to people who appreciate the voice in all its possible and subtle meanders; it also has a falsely minimalistic character that could interest those digging this genre or experimental avant garde; seeing it performed on stage would certainly be the best so what about a DVD?


Mogador: S/T (MOG01CD). 2011. Debut album by a band influenced by Marillion and Glass Hammer. The eight tracks take us from unsettling audio effects and sound bites, through Canterbury folk-drenched accoustic songs, and over into more progressive areas that also have it's cues from Yes or ELP.
Moongarden: Voyeur. Ma.Ra.Cash (MRC047). Dec. 2014. New concept album from Roversi & band! Elements of classic progressive rock intersect constantly with atypical influences in genres such as Alternative or Post Rock, electronic music, Heavy Metal, Funk and Pop Synth without ever losing sight of the main goal: to write and propose "good songs for easy listening".
Monkey Diet: Inner Gobi (BWDIST671). Featuring Daniele Piccinini, who previously played bass in the band Accordo dei Contrari, this new project arose from a collaboration with PropheXy's guitarist Gabriele Martelli who wanted to challenge himself in a new band, Piccinini wishing himself to play more improvised and less written music; they were joined by Roberto Bernardi, a brilliant drummer, well known on the underground scene because of his wide musical background. He was the perfect third element for such an eclectic project as Monkey Diet are and the nine tracks on the album show the multiplicity of shades and atmospheres that the band is able to offer!
Moongarden: Voyeur. Ma.Ra.Cash (MRC047). Dec. 2014. New concept album from Roversi & band! Elements of classic progressive rock intersect constantly with atypical influences in genres such as Alternative or Post Rock, electronic music, Heavy Metal, Funk and Pop Synth without ever losing sight of the main goal: to write and propose "good songs for easy listening".
Moongarden: A Vulgar Display of Prog (DMF-CD01). 2009. This is the sixth album for the famous Italian progressive rock band Moongarden which after their two releases (Round Midnight and Songs from the Lighthouse) gained fame as an emerging reality. We can call it progressive crossover: it is a new style which Cristiano Roversi has forged. The band introduced a stylistic contamination without giving up their progressive roots. The lyrics are really modern as well, ironic and nipping. The final song "Compression" is a completely reworked cover of an Anthony Phillips & Mike Rutherford old tune.
Morkobot: S/T. Lizard (2006 LZ 0038). Debut album and a high-voltage hard psychedelic rock mixed with early Black Sabbath. An instrumental, raving, electric space trip.
Tom Moto: Junk (LZ CD 0057). Extreme-jazz-rock is perhaps the best definition for the music of Tom Moto. Tom Moto plays junk music, an extraordinary mix of schizoid jazz and derailed funk, but not just. A fantastic trio based on bass, drums and trumpet with intrusions of sax, contrabass, guitar, electronic stuff and reading. Tom Moto plays the misfit life of Henry Chinaski, prime character of "Post Office", a novel based on the dirty face of the big American dream.
Museo Rosenbach: Live in Tokyo. Immaginifica (ARS IMM/1025 2CD). Feb. 2014. Recorded at the City Club in Tokyo, this double CD presents the band playing for the first time with the new line up (the three original members of the band, Lupo Galifi, Giancarlo Golzi and Alberto Moreno and four new players: Fabio Meggetto on keyboards, Sandro Libra Max and Andy Senis Borelli on guitars and bass), offering the crowd the whole panorama of their musical world. The tracklist of Live in Tokyo reflects the band's history: the first part takes you back to the past, to Zarathustra and this historic work of 1973 is performed in its entirety. In the second CD, Museo performs the whole Barbarica, their last studio album, which is performed here live for the very first time.
Museo Rosenbach: Barbarica. ARS IMM/1017. April 2013. New conceptual album by a reformed historical band. The dominating theme is the instinctive violence which brings any civilization back to its primitive barbaric state. The band tells the story of a world feeling lost and torn by war demons, unable to grow in harmony with Nature.
Museo Rosenbach: Zarathustra Live In Studio. Museo Rosenbach resumes its activity by proposing a "live in studio" version of Zarathustra, their cult album from 1973. Created by three original members with the addition of four new players!
Nadma: Paura. (10 TES). What a super nice surprise! The distinguished legacy of the group has been hidden from view to nearly everybody until now. The discovery and classification of the original reel tapes owned by founding member Davide Mosconi enabled the Italian indie label Alga Marghen to reissue a large group of recordings by Nadma, their first output under the name "Quartetto" and the various offsprings that followed. A complete series of CDs will document those activities. The first Nadma title of this unique CD series is "Paura" (live concert at Circolo Lepetit in Milan in March 1973). Nadma was officially born in 1972. The identity and musical orientation of this collective - The Natural Arkestra Da Maya Alta - centered on the convergence of heterogeneous interests and sentibilities coming from avant-garde jazz experiences liberated by post-free curents, from classical studies, or from musicians also active as visual artists, who had cultivated an instrumental practice utilising spontaneous expression. All the group members assimilated and creatively incorporated the most progressive influences of Afro-American music and the contemporary neo-avantgarde, but shifted noticeably in the direction of the contemplative and ecstatic vitality of non-European, especially African, musical cultures. Nadma was, and still is, known to a limited group of devoted listeners on the merits of the only record released by italian RCA back in 1973. It was Davide Mosconi's experimental progressive group, their unique album "Uno Zingaro di Atlante con un Fiore a New York", originally released by RCA, is highly requested by collectors and is unavailable on CD since a very long time !!!
Nadsat: Feral. Subsound Records. Street date: 07-06-19. 2019 album by this Italian experimental/noise/math rock duo from Bologna. Michele Malaguti is on guitars, while Alberto Balboni is on drums. Available on CD (SSR061), black vinyl (SSR061LP) and white vinyl (SSR061COL).
Napoli Centrale/James Senese: "Jesceallah" (1992). Partly rereleased under the name Napoli Centrale but in fact more a solo project by its leader James Senese, this record is groovy like hell and features on two tracks Lester Bowie and Famoudu Don Moye from the Art Ensemble Of Chicago alongside acknowledged musicians such drummer A. Marangolo (Goblin), bassist R. Zurzolo or keyboardist Joe Amoruso (Pino Daniele). If you don't know Senese, it's time you get touched by his warm, rough and ultra expressive voice! The label Blue Angel behind this rerelease also took up another Senese album from 1994: "'Ngazzate Nire".
New Goblin: Live in Roma. NO Music NO Life (NMNL 01/12). 2CD. 10/03/12. Guitarist Massimo Morante and keyboardist Claudio Simonetti are the two original members still present on this familiar band's name, slightly changed with the addition of "new" in front of Goblin. Together with bass player Bruno Previtali and drummer Titta Tani , they present us a selection of 18 tracks culled from their past albums, recorded live in Roma!
New Trolls: Concerto Grosso N. 3 (The Seven Seasons). AER0182912. New Trolls latest album, with the original band's line up, featuring both Nico Di Palo & Vittorio De Scalzi, some 31 years after "Concerto Grosso n.2" !!!! This CD will be available in early July 2007.
Nichelodeon: Il Gioco Del Silenzio. Lizard (LZ0069). 2010. "The Game of Silence" is the 2nd album by this band, moving into dark avant-prog territories, theatrical atmospheres haunted by dark progressive harmonies but also noise-ethno-jazz influences. And first of all, let me remind all who do love a great voice: Claudio Milano's voice is one of the most beautifully expressive heard in recent times (for me since Alberto Piras). Within seconds he is able to shift register or spring octaves like mad! Like all talented musicians with a voice, he doesn't consider it as just this, he sees it as an instrument or the extension of his body and soul; this aspect is even more noticeable on this 2nd album, compared to the first, as he on some tracks plays a percussive voice, perfectly integrated to the other instruments and adding either a colour or some effect to the whole!
In addition to the CD, a DVD titled "Come sta Annie" Twin Peaks 20th anniversary show" has also been released. Recorded during a live performance at the Bloom club in Mezzago (Italy), it collects part of the repertoire of the group in some ill-tempered interpretations and the soundtracking of the last episode of "Twin Peaks", the popular serial drama by David Lynch, whose twentieth anniversary is hereby celebrated. It is also a multi media project in that it presents the cooperation of painter Ambra Rinaldo, performing all the while, and several video makers accompanying the songs of Nichelodeon with their images.

Nichelodeon: Cinemanemico. Self release. Street date: 13/07/09


NichelOdeon: Bath Salts. 2CD Lizard (LZ0097). Street date: 05/09/13. After 2 previous live albums, a studio one and a DVD, NichelOdeon releases a double CD (20 studio tracks) + a 48 pages book with paintings and visual poetry by Effe Luciani and photos by Andrea Corbellini, in an elegant handmade, autographed and numbered packaging. This ambitious project gathers under the same sky 32 musicians from 5 generations of avant garde music; just to name a few: Michel Delville (Wrong Object), Paolo Tofani (Area), Walter Calloni (PFM). Summarized like this: "This is the record of human revolution. Dedicated to those who are born or reborn in this moment".
Gianni Nocenzi: Miniature (GN 22350). 27-05-16. The return of the second Nocenzi brother and ex-Banco member after a long absence since 1993! Six new compositions are performed on a Steinway grand piano. This album has been recorded with the help of a series of new technologies that bring the sound of the piano to a new level, and give new sensations to the listening experience.
Vittorio Nocenzi: Estremo Occidente (0197612AER). 2009. Nine new compositions for pianoforte by the maestro Vittorio Nocenzi (Banco del Mutuo Soccorso). The tunes are inspired by 9 esagramms from "I Ching". "I Ching" are something esoteric and apparently accidental, therefore the recordings looked for the same feeling. Only three takes for each track. Vittorio adopts also a strange technique: he keeps the piano pedal pressed longer than the usual to let the listener get strange sensations, as if someone listens from the coda of the pianoforte. A great work by one of the most important Italian musicians.
Nora Prentiss: They Made Mistakes Too. Lizard (LZ0125CD). Feb. 2017. First album for this band from Florence. Really nice jazz-rock album with fusion and soundtracks elements to enrich it. Not far from Fonderia.
Doris Norton: Parapsycho. Black Widow (BWRCD 158-2). Street date: 04/07/13. Considered by many as the masterpiece of electronic dark prog, this album from 1981 was recorded with the help of Alex Cooper (flute), Mike Lee (guitar), Andy Jackson (drums) and Antonius Rex (bass, guitar synth), plus two special guests: Tullio De Piscopo on drums and Hugo Heredia on flute. This is the 32nd Anniversary edition, the Cd version contains an unreleased track titled Precognition. Also available as LP!
Nosound: sol29. Giancarlo Erra, band's leader and multi-instruments player, seems to be Steven Wilson playing the first Porcupine Tree albums... the same fantastic atmospheres with hypnotic keyboards and fluid guitars... an incredible trip!
Not A Good Sign: Icebound. Self-released, this new album is a limited edition of 500 copies, presented as a numbered, autographed special edition, with a very peculiar manufacture of the external jewel box, that makes it visually 'frosted', and it has little ice pieces embedded inside the jewel case. This difficult processing was manually made by band's members, creating different results each time, making every copy somehow unique.
Tiziano Novelli: Destini. M.P. Records (MPRCD091). November 2019. Original soundtrack of a movie directed by Luciano Luminelli, telling the story of a friendship between two boys that started during their secondary school time.
Nuvoleincanto: Non Per Un Dio (Ma Nemmeno Per Gioco). Oct. 09. Not absolutely progressive in a musical sense (but the lyrics are!), we put this album here for two reasons. First, this is a tribute album to the nearly sanctified author-singer Fabrizio De André. Secondly you will find on guitar and keyboards no less than the great Gigi Venegoni. 10 years after his death, De André still brings memories forth!
N.Y.X.: Down In Shadows (ARTP 901). Here is a concept album, in the best tradition of the Italian progressive rock, which deals with betrayal and solitude in a surreal and haunting way. Seven tracks span from a really intense electric rock to melodic and acoustic tunes. This project was created by Danilo Abaldo and Walter F. and tries to gather together the classic progressive rock and the more futuristic trends. The two special guests play on the album: David Jackson, mostly remembered in sound and person as the famous saxophonist of Van der Graaf Generator and the Warr guitar specialist Trey Gunn, often appreciated as an innovative and creative bass player in the more recent incarnations of King Crimson


Of New Trolls: Live 50.0 (OA7518CD). Street date: 15-09-18. The title track of this CD is one of the two unreleased tracks presented here, the other being "Le Collegiali". The rest of the album offers performances of historical pieces from New Trolls' repertoire, from pop sounds to progressive rock, Nico Di Palo and Gianni Belleno being accompanied by an ultra-compact band of high-quality musicians (most coming from the side project UT New Trolls): Claudio Cinquegrana, Stefano Genti, Umberto Dadŕ, and Nando Corradini.
Luca Olivieri: La Quarta Dimensione. AG Prod (AG 2/500). 2009. Born in Milano in 1968, Luca Olivieri offers here his new album consisting of 12 instrumental tracks. I never really fancied what the fourth dimension could be but I can tell you that as musician and multi-instrumentist, composer and arranger, Olivieri has already produced in the past original musics for various companies and theatres, as well as studied electronic music. There is no doubt that the present album has a strong filmic character and may be felt as close to some kind of minimalistic expression. Not because instruments are scarce - there are indeed plenty - but because of the consistent low tempi and drone like tonalities (which I do find too monotonous after a few tracks of the same vein), small melodies of an insisting hypnotic nature. So if you are excited by quiet and rather dreamy atmospheres, there are plenty of goods here: excellent sound production and stereo field (especially the low panned Fender Rhodes), perfect placement and recording of the instruments, fresh waves of a folky nostalgic accordion swirling here and there; even when el guitar and drums occasionally appear, the music refuses to take off and remains as quiet as before, which to me sounds a bit strange and frustrating. More variation would have been appreciated. If you like things that move, don't stop here! Oh yes, a few guests show up and among them are musicians from the band Yo Yo Mundi, with whom Olivieri already had worked with in the past.
Luciano Onetti: Abrakadabra. Black Widow CD/LP (BWRCD218-2/BWR218). Street date: 31-05-19. The Onetti Brothers, Luciano and Nicolas, return for a final stab at the genre which introduced us to the Argentina based filmmakers five years ago. Music is again incredible and inspired. Luciano Onetti composed and played all songs of the soundtrack with the 70s Italian Giallo feeling and influences of masters Morricone, Stelvio Cipriani, Goblin, Fabio Frizzi; many incursions to funky rock, Jazz, Progressive arrangements, thrilling and intense atmospheres?
Luciano Onetti: Sonno Profondo / Francesca. Black Widow (BWRCD211-2). Street date: 24-01-19. Luciano Onetti is an Argentinian director of Italian origin. His great passion for 70's Italian Giallo led him to defy time and to continue the cinematographic path marking the age of the Italian thriller of masters like Dario Argento, Fulci, Lenzi, to name just a few. With these two soundtracks, the very talented Onetti has also carried on the musical language of the Italian Giallo created by artists like Goblin, Morricone, Frizzi, Michelini... Sonno profondo (Deep Sleep) is the soundtrack of the first Onetti's full length film, composed in 2013, while Francesca is the musical commentary of the second movie and second part of a trilogy that will be completed soon by Abrakadabra, direction and soundtrack again by Onetti himself. Onetti creates a magnetic soundtrack, almost hypnotic in certain parts, with psychedelic sounds and obsessive percussions, influenced by Goblin, but inspired, real and never dull! The two soundtracks are also available on two separate vinyl editions with poster: BWR211 (LP of Sonno Profondo) / BWR212 (LP of Francesca)
Orange Shading Starlight: S/T. Released by W-Records in a 500 copies limited gatefold LP edition. Distributed by Black Widow Records. Orange Shading Starlight is the first Wicked Minds' official side project. The album is an instrumental jam where the band developes all its power and experiment some interesting possibilities! Of course we have on guitar and devices Lucio Calegari, Paolo "Apollo" Negri on synthesizers and electric pianos (yes, no Hammond this time!), Enrico Garilli on deep, deeeeeep bass and Andrea Concarotti on drums (this was his last recording before leaving the band).
Orchestra di Enrico Simonetti: Blue Frog and Others. Harmony (LPH 8004). April 2019. Published in 1975 and never reissued until today, "Blue Frog... and others" is a 10-song LP in which composer Enrico Simonetti, father of Claudio from Goblin, wrote all five tracks on side A together with Nicola De Vincenti and directed the orchestra in the whole record. What makes this release even more interesting is the presence, among the musicians, of Claudio Simonetti, Fabio Pignatelli, Massimo Morante and Walter Martino: in short, the complete Goblin line-up of "Profondo Rosso", a real treat for fans of Goblin and soundtracks in particular !!!
Orchestra Panica: Journey to Devotion. Lizard CD 0065. 2010. New project coming from Luca Vicenzi (guitars) and Francesco Agostini (keyboards, programming). Psychedelia, Steve Reich minimalism and Miles Davis electric jazz are the main influences.
Osanna: Papč Satan Aleppe (CDPSA2016). Street date: 19-11-16. This highly anticipated new album comes in a beautiful papersleeve edition with photo book inside. The CD includes one unreleased studio track - giving the title - and several other recorded live during the concert last May at Club Il Giardino in Lugagnano (Verona). All lyrics are in Neapolitan and the set list was chosen from the entire repertoire, lasting over two hours! It was recorded in multitrack with a great job of post-production, editing and mixing by Alfonso La Verghetta.
Osanna: Palepolitana. Afrakŕ (LVRG2626). June 2015. This 2CD presents 12 new tracks on CD1 while CD2 is a 2015 live recording of the album "Palepoli". Among the special guests invited, let's note David Jackson on sax and flute, vocalist Sophya Baccini, violinist Gianluca Falasca, flutist Angelo Salvatore and the Falasca String Quartet.
Osanna: Rosso Rock (CDRG2212). Street date: 04/09/12. Here is a live album recorded in Japan at the Auditorium "City Club" Kawasaki on November 6 and 7th, 2011 and performed for the first time live with the new lineup consisting of Lino Vairetti on guitar and lead vocals, Gennaro Barba on drums, Nello D'Anna on bass, Pako Capobianco on electric guitar, Sasa Priore on piano, organ and keyboards, and Irvin Vairetti on mellotron, synths and vocals. The concert, which saw onstage the Strings orchestra from Japan: "Tokyo Vielle Ensemble", was recorded and released strictly live in stereo and published without any changes or editing. But Osanna wanted to give their fans some extra presents and therefore three bonus studio tracks have been added, recorded in studio between April and May 2012 with a string ensemble from Naples; two of them - including the title track, a tribute to singer Peter Hammill - see the light for the first time; furthermore several guests appear on the album!
OAK (Oscillazioni Alchemico Kreative): Giordano Bruno. Aereoastella (ARSIMM/1033). May 2020. This unprecedented post rock opera with prog / folk resonances is now released on CD. Based on the events of the philosopher's life and his magical arts, it is supported by a line up of special guests like David Jackson (VDGG), Richard Sinclair (Caravan, Camel), Sonja Kristina (Curved Air), Jenny Sorrenti and Maartin Allcock (Jethro Tull). The compositional path of Jerry Cutillo conquers an important space in the symphonic prog of the new millennium, bringing progressive rock into new waters, modern musical-theatrical works!
Oteme: Un Saluto alle Nuvole. Ma.Ra.Cash Records (MRC084). June 2020. This is the band's 4th release, this time a conceptual project about death, based on a re-worked version of interviews with the personnel of the Hospice of San Cataldo (Lucca) for the short film "Say Hello To The Clouds" (2012). These testimonies became words for pieces in perfect OTEME style, halfway between folk songs and chamber music, avant-rock and contemporary poetry, historical 1900s and psychedelia, "almost-a-radio drama" and musical theatre. The group is made up of 13 musicians who alternate voice, strings, reeds, hammers, electric, wood and metal instruments and more.
Oteme: Il Corpo nel Sogno. Ma.Ra.Cash Records (MRC072). May 2018. As in the two previous works, the artistic and musical contexts cross and combine freely, beyond the logic of easy markets, but the sound acquires more personal characteristics, becoming what is now a trademark of the Oteme. The lyrics tell of daily life in an amusing and surreal manner, ranging from hermetic poetry to stealing from social media. The music starts from the song form and crumbles into a thousand influences of genres and disciplines, in a homogenous whole that belongs neither here nor there. The musicians of the ensemble come from different areas, from jazz to classical music, from folk/band to singer-songwriters, from cultured avant-garde to experimental theatre.
Oteme: Il Giardino Disincantato (EDDCHAIR1). Sept. 2013. Oteme or in full Osservatorio delle Terre Emerse is to be placed inbetween Rock in Opposition and contemporary music, being the debut album of composer Stefano Giannotti. A 'variable geometry' ensemble, innovative and independent from commercial logic, searching for a metaphorical 'dry land'. Special guest: Thomas Bloch, a specialist of an unusual instrument: the glass harmonica. A few words from the composer: "The idea behind the Garden is the creation of songs not meant to be disposable; in almost all of the tracks the listener seems to stand still but moves, or vice versa, just because there isn't a tonic and dominant, but it moves about in ways soiled by curiosity dissonance and sound."
Outopsya: Fake. Lizard (CD0080). Nov. 2011. A double album with 11 tracks on each CD, one and a half hour of disturbing, obsessive, harsh music. Luca Vianini (guitars, vocals, synths and drums) and Evan Mazzucchi (bass and cello) have been working for soundtracks and ballet music for long time. This new visionary work is full of references: avant-rock but not forgetting Frank Zappa, Mr. Bungle and King Crimson.
Overture: S/T. Self-release (OVE01). February 2020. After a long gestation, the debut album of this Sardinian band finally comes to light. The music is inspired by the great and historical progressive groups of the 70's, Italian and international but it also has neo prog influences, also from many other genres, due to the varied and heterogeneous background of the musicians involved. The album has been on the work bench since 2015 and tells five stories based on imagination and fantasy, which musically describe five fantastic worlds in which to transport the listener. The instrumentation is very eclectic: drums, bass, electric and acoustic guitars, keyboards, voices and flutes, strings (violin and double bass), percussion of all types and workmanship; sounds of various objects and devices were also used (specially recorded and processed later).
Mauro Pagani, the unforgettable violinist from PFM is again making the news with a new studio recording, "Domani". The brand new CD will be available as a normal edition and a limited digipack collectors edition with a 40-page booklet (in italian I guess).
Tony Pagliuca: Canzoni d'amore. CD (TRP1004CD) or LP (LP1004). Le Orme's keyboardist comes here with a piano solo album, released for the 50th anniversary of the album of Ad Gloriam! the album features one unreleased track and 13 famous songs taken from Le Orme's repertoire. Playing them alone on piano adds a classical touch to their nature but also enhances their compositional richness. The cover is designed by the same artist who created the band's classical covers in the early 70's.
Parco Lambro: S/T. Music Force (MF070). This young Italian band was born in a damp basement in Bologna in 2014. This is their debut album, recorded in 2016 and published in July by Music Force and Toks Records. This record summarizes the musical journey the band went through during their first two years of life, during which they appeared at several festivals (Pietrasonica Stoner Festival in 2015, Tarcento Jazz Festival in 2016). Their instrumentation is interesting, as the following line up will reveal: Clarissa Durizzotto: alto sax / Mirko Cisilino: trombone, Farfisa, Moog, Nord Lead / Giuseppe Calcagno: guitar, bass, microbrute / Andrea Faidutti: guitar, bass, vocals / Alessandro Mansutti: drums
I Pennelli Di Werner: La Primavera Dei Sordi. PDV001. 18/05/12. This new band combines the atmospheres of classic Italian prog with theatre, satire and modern musical trends to produce a very original, entertaining sound. Featuring as special guest Lino Vairetti, from Osanna fame
Pensiero Nomade: Da Nessun Luogo. Filibusta Records (FR19). 2016. We find behind this new project a musician who is Sicilian by origin but Roman by adoption; maybe some of you will also remember Salvo Lazzara as the mind behind the progressive group Germinale. Combining an acoustic quality and ethnicity with musical experimentation and research, his new project could be placed in the lineage of groups like Oregon or musicians like Steve Tibbetts or Terje Rypdal, the electronic meanderings even reminding of the style of a Ruychi Sakamoto or late period David Sylvian! Bass, oud, loops and samples, drums and percussion, keyboards, flute, trumpet, guitar and vocals show the wide sonic palette of this exciting project!
Periferia Del Mondo: Nel Regno Dei Ciechi. ARS/IMM 1016. April 2013. This fourth studio album by the Roman band embodies what we can certainly define as the turning point of the band towards a harsher and more direct sound. The arrangements are more lean in favor of aggressive sounds and granite riffs, with forays into world music and electronic.
The 3rd album by the Italian group Periferia Del Mondo should be released in May 2006. This band is featuring woodwind player Alessandro Papotto, today member of Banco del Mutuo Soccorso. The album should be released on the Electromantic label
Perigeo: Antologia. 8CD + 1DVD + Book. Sony. Dec. 2014. This package from Sony gathers the 6 original RCA albums (1. Azimut / 2. Abbiamo tutti un blues da piangere / 3. Genealogia + 1 bonus track, live performance of Via Beato Angelico, recorded live at Teatro Trianon in Rome during the spring of 1975 and released on RCA as a double LP "Trianon '75 Domenica Musica", album never released on CD / 4. La Valle dei templi / 5. Non ţ poi cosý lontano / 6. Live at Montreux (out of stock since long time), the double album Live in Italy 1976, released on the Contempo label and not to be found even in the rare records market and one DVD: Perigeo: images from an adventures with unreleased video clips from Umbria Jazz Festival, Perugia, July 10th, 1993 (30 min.), Auditorium Parco della Musica, Roma September 30th, 2008 (22 min.), Casa del Jazz, Roma January 19th, 2008 (20 min.) and an interview with the band. The 52 colour pages book features a new and detailed history of the band throughout their discography, written by Marco Giorgi with really rare photos.
Periplo: Diario di un Malessere Passeggero. Mellow Records (MMP530). April 2015. The two mainmen from Trama and La Coscienza di Zeno create this new ensemble mixing symphonic Italian prog to classic instruments such as flute, violin and cello. We can call it "Chamber progressive rock".
Perizona Express: Ora e' sempre. Lizard CD0043. Official debut CD for this experienced Italian ensemble. A journey into psychedelic-prog world with memories of the hard-psych-space rock played by Hawkwind.
Ciro Perrino: Piccole Ali nel Vento (CP 001 CD). 03/02/12. Perrino was one of the founder members of the progressive rock group Il Sistema. In 1972 he was the leader of another very famous prog band Celeste, with whom he released "Principe di un Giorno". His career was then directed to new discoveries in electronic/instrumental music with other bands: St. Tropez, Snc and La Compagnia Digitale. In 1979 he started his solo career and after many albums he released this great acoustic work.
PFM: The Manticore Studio Albums 1973-1977. Esoteric / Manticore (MANTCD41016). November 2018. 4CD Clamshell Boxset gathering together the four studio albums released on the Manticore label: "Photos Of Ghosts", "The World Became The World", "Chocolate Kings" & "Jet Lag". The albums are packaged in replica album sleeve wallets and a poster is also included.
PFM: TVB: The Very Best. 4CD Box. Street date: 26-10-18. Limited Edition - The definitive remastered collection of the most important Italian prog band! Hardcoverbook 4CD + 60 pages booklet containing an exclusive interview to Franz di Ciccio and Patrick Djivas plus previously unreleased photos.
PFM: Emotional Tattoos. InsideOut Music. Street date: 27-10-17. Double news indeed, as it is the band's first album after Franco Mussida's departure and at the same time their first on the German based label InsideOut Music. Several formats are or have been available, from the gatefold limited edition (500 copies) transparent orange 2LP + CD edition (in Italian) to a 2CD edition presenting both Italian and English versions (also released as black 2LP / English + 2CD English / Italian) or a single CD version in Italian only. "Emotional Tattoos" marks the return of the band's trademark sound. The new album takes a melodic rock route while offering surprising musical twists and turns including moody synths, orchestral arrangements, straight-forward guitar-driven passages and wonderful ballads. Recorded between May to July 2017 at Metropolis Recording Studio by Alessandro Marcantoni. "Emotional Tattoos" is an impressive sonic statement that shines with memorable songwriting and ultimately proves to be an energetic, imaginative and encompassing sonic experience, inviting all listeners to really sink into its musical facets and stories.
PFM: Marconi Bakery (1973-74). Here's a box set featuring digitally remastered verions of the original LPs "Photos of Ghosts", "L'isola di Niente" and "The World Became the World" with 7 bonus tracks and a 60 pages book. Released as 4LP (17-10-16) or 3CD (03-10-16).
PFM: Live Collection. NAR International (NAR110152). CD+DVD. Oct. 2015. Concert recorded and filmed for (and broadcast by) the Italian Swiss Radio & Television on November 25th, 1980, presented here in a remastered version. The track list includes PFM classics (La Luna Nuova, Il Banchetto, Celebration) as well as tunes from the - at that time newly released - album "Suonare Suonare" (Volo a Vela, Tanti Auguri, Si Puo' Fare and the obligatory hit Maestro Della Voce). This release seems to also appear with a different cover and title: Concerto Live @ RSI
PFM: Il Suono del Tempo. For 2014 and 2015, the new project by the Italian aims at the celebration of the 40 years anniversary of their first three albums! To this purpose, they will record five incredible live albums, performing the original LP tracklist in their entirety for the first time ever.
+ Un'isola (ARSIMM/1027). Released as LP+CD or as papersleeve CD.
+ Un Amico (ARSIMM/1028). Released as LP+CD or as papersleeve CD.
+ Un Minuto (ARSIMM/1029). Released as LP+CD or as papersleeve CD.
+ A Ghost (ARSIMM/1030). Released as LP+CD or as papersleeve CD.
+ The World (ARSIMM/1031). Released as LP+CD or as papersleeve CD.
The 5 albums - when all released - will be collected in an elegant box called "Il suono del tempo".
PFM: Paper Charms. 2CD + DVD Boxset. Manticore (MANTCD31014). 29/09/14. This is a newly remastered 3 disc set gathering together all of PFM's BBC Radio and TV appearances in a 2CD and DVD set, including two radio concerts for BBC Radio in 1975 and 1976 (at the BBC's Paris Theatre in London) and their apperance on the classic BBC 2 TV series The Old Grey Whistle Test.
PFM: PFM in Classic - Da Mozart a Celebration. Available as 2CD (ARSIMM/1019) or 3LP (ARSIMM/1020) boxsets. Street date: 10/09/13. PFM always had a connection to classical music, just think for example of the Rossini overture already presented on the live album "Cook". So this project had to come one day! PFM felt the need and the desire to return to the Great Mother Classical music, where band and orchestra play respectful of their diversity. The performance of the songs takes advantage of a reduction of the original score, with inserts of original music specially created by PFM. The arrangements do not follow a fixed pattern. PFM is entrusted to the imaginative power of the original writing of the piece, integrating it with its contemporary vision. The choice of the authors so diverse one to each other (Mozart, Verdi, Saint Saens, Prokofiev, Rossini, Dvorak, etc..) has allowed the band to work on a wide range of expressive possibilities, including revisiting their own tunes with orchestra (the entire LP3 is dedicated to this goal). A last note on the packaging; if you order the LP boxset, not only will you get a hugely sized and magnificent booklet but also three waterprints portraiting Franz, Patrick and Franco, the three main instigators of this project. Beautiful!
PFM: Celebration - 1972-2012. Sony Music. 16/10/12. Yes, 40 years have passed since the releasae of the two first albums by one of the greatest Italian prog bands! And their hit tune "Celebration" was the perfect name choice for this anniversary release! "Storia di un Minuto" and "Per un Amico" + a third record full of unreleased and rare live tracks, songs from 1972 played and recorded by the band over the years, make the body of this boxset, with in addition, a 60-page book full of anecdotes, stories and unpublished photos from that period. It will be available in two formats: 3CD + Book or 3LP + Book.
PFM: Live in Roma. ARS IMM/1008. Street date: 17/04/12. Recorded in Rome during Prog Exhibition, this performance was enhanced by the presence of Jethro Tull's legendary singer and flutist Ian Anderson. Previously released as part of the fantastic mammuth boxset Prog Exhibition, it is now available apart.
PFM: Amico Faber. Edel (0206504AER). 2CD+DVD. Feb. 2011. For those who'd like to resume their knowledge of one of the top names of Italian prog, this package is rightly priced and could be a good choice; the package contains the albums "PFM canta De Andrč" and "A.D.2010 - La Buona Novella" (still their latest output to this date), a 16 pages booklet with unpublished photos and 3 prints by Guido Harari
PFM: A.D.2010 La Buona Novella Opera Apocrifa. Edel / Aerostella 0204902AER-CD (2010). Celebrating the 40th birthday of Fabrizio De André's album (La Buona Novella), PFM decided to read again the whole record with new arrangements and new music parts written right for this anniversary edition, incorporated in each of the original tunes and thus refreshing their story with new sounds, ballads or choral solos. A new PFM album or a new De André? It's up to you to listen and decide! Also released as 2LP.
PFM! All albums originally released on the Manticore label have been recently remastered and reissued with plenty of bonus tracks. Here are the details:
+ 29/03/10 Photos of Ghosts (MANTCD 1006) + 6 bonus tracks (instrumental mixes, first mixes, unreleased single edit of "Celebration")
+ 29/03/10 The World Became The World (MANTCD 1005) + 3 bonus tracks (UK single version of "La Carrozza di Hans", unreleased single edit of "Four holes in the Ground" and unreleased 1975 single version of "Celebration"
+ 30/04/10 Chocolate Kings (MANTCD 1008) + one entire bonus CD (Live At Nottingham University In 1976)
+ 29/03/10 Jetlag (MANTCD 1007) + 1 bonus track (Live At Nottingham University In 1976)

Prog curiosity? Desperate marketing? The label Winter Shine Records offers today gathered on one CD both English and Italian versions of early PFM albums: Per Un Amico / Photos of Ghosts (WSRD-9294K) and L'Isola Di Niente / The World Became the World (WSRD-9295K). They include the band's history and the lyrics
PFM: PFM Canta De Andrč (0195603AER). CD+DVD(2008). Remember PFM backing De André in 1979? Well, PFM strikes back and releases this wonderful DVD+CD, filmed and recorded during their 2007/08 tour.
SONY / BMG announces the new studio album by PFM! The new album will be a CD + DVD, released in two different packagings. The title is "Stati di Immaginazione" and it should be available on November 24, 2006. The album is made of eight instrumental tracks. The DVD will probably be area 2 encoded and pal standard, but I will keep you informed as soon as I know more!
Dracula! Brand new Opera Rock by PFM! Released by Sony / BMG (82876723062) who announced this product for delivery on October 14, 2005.This is THE new PFM studio album! The Italian prog-rock masters have composed the music for a rock opera dedicated to Dracula and to be staged in Rome's theater during the spring of 2006.
PFM Live In Siena. Following the great DVD from the Japanese tour in 2002, Sony is now releasing a special limited edition of a CD + DVD based on a superb live recording by the historic Italian prog dinosaur at Siena's Piazza del Campo in August 2003. This incredible and very inspired concert from PFM's summer tour also reunites them with original member Mauro Pagani guesting on violin and duelling with Lucio Fabbri! A great event indeed also featuring another special guest in the person of the violin player Piero Pelů. Buy it now!
Premiata Forneria Marconi, better known as PFM toured Japan in 2002 with an incredible success. The result can be heard and viewed as it has been released by Sony both as 2CD and DVD. The 2CD features 2 bonus tracks, one of them featuring the italian singing of a certain Peter Hammill.

Giorgio "Fico" Piazza: Autumn Shades. Ma.Ra.Cash Records. Digipak CD (MRC077). Sept. 2019. This album shows the return to the scene of the ex-PFM bass player. Recorded live in the studio, it revisits and reinterprets songs of the classic first two albums by the band, therefore the word play in the title, a twinkle of the eye towards "Impressioni di Settembre". Piazza is surrounded by a band of young talents and special guests, from vocalist Annie Barbazza to guitarist Marco Colombo, historic sideman of Gianna Nannini and many other. Produced by Max Marchini for Manticore Productions Ltd.
New soundtrack album by PFM member Flavio Premoli. "RIS - Delitti imperfetti" is the soundtrack of a very succesful action tv serial that has been broadcasted on italian national tv company RAI.
Pierrot Lunaire: Tre. MP Records (MPRCD063). 2011. The third Pierrot Lunaire album never came to be released. But Gaio Chiocchio & Arturo Stŕlteri were anyway working on the new album, that should have followed "Gudrun", released in 1977; it would have been titled simply "Tre". And as for a magic in numbers, here are three (tre) unreleased tracks that would have been part of the new album, original tracks recorded by Pierrot Lunaire in 1978. To enrich this album (that is NOT a reunion), two unreleased versions of two tracks available on "Gudrun" and 8 covers by new progressive bands from Italy (plus one by Arturo Stŕlteri himself) are included to commemorate the great talent of Gaio Chiocchio as a great talent scout; he passed away too early 15 years ago.
Plurima Mundi: Percorsi. Self-released (PRM 001). Feb. 2017. Plurima Mundi is an italian progressive band born in 2004. Lead by Massimiliano Monopoli (composer, classical-trained violinist, music teacher), the sextet from Taranto plays an original kind of prog-rock: classical music, classic rock, fusion, music for cinema, world music, jazz and characteristic Italian and Mediterranean melodies. This new album follows "Atto I", their debut-album featuring the legendary vocals of Lino Vairetti, leader of Osanna. "Atto I" collected great reviews and interviews all over the world and was featured as 'best debut album' by ProgAwards.
Pop Villa Pamphili is a 2CD released in 2002 to celebrate the then called "Pop Festival" taking place in Rome. This festival was breeding all the major progressive bands to come and the CD is therefore a cheap and fantastic opportunity to discover the very productive italian progressive scene: Banco, PFM, Area, Perigeo, New Trolls, Acqua Fragile, Osanna, Il Volo, Napoli Centrale, Cervello, Pierrot Lunaire, Delirium and many more ….
Postmeridiem: The Sun And The Blue (Lizard). 2009. Debut album by a new band leaning towards prog fusion and atmospheres full of charm and light. The keyboards have a major role in creating landscapes and colours helped by the classy work of bass-guitar-drums.
Presence: Masters and Followings (BWR DIST 667). Distributed by Black Widow Records, this new album contains ten new songs, three covers, 'The house on the hill' (Audience), Freewheel Burning (Judas Priest) and 'This town ain't big enough for the Both of us' (Sparks), seven live tracks and an orchestral suite of some excerpts taken from the discography of the band
Procession: 9 Gennaio 1972. DPLZ 6071. Jan. 2013. Thanks to a re-discovery by Marcello Capra, tapes of a live performance from September 1, 1972 at "Lio Club dh Chieri", a few months before making their first album, this *new* album by Procession is now released. It's a document that shows the evolution of Procession, which as almost all groups from early Italian progressive wave, loved to engage in "classical" Anglo-American hits, often giving them their own sound. The lead singer is Gianfranco Gaza, who afterwards became the lead singer in Arti & Mestieri for the album "Giro di Valzer per Domani". Mastered by Beppe Crovella at Electromantic Synergy studios. He was able to return a full sound and wonderful quality to the recovered tapes!
Procession: Esplorare (ART 221). 35 years after this band was born, "Procession" are back with "Esplorare"...an album that has been played, recorded and produced today with the compositions of yesterday! The album includes all the tracks (but one) that were on the two records by Procession released in the '70s ("Fiaba" and "Frontiera") plus an unreleased track!
Prog 50: Progressive Rock Around the World in 50 Years (APP050). Street date: 08-09-17. Written (in English) by Maurizio Gallia, this book is a complete compendium of prog music, starting in the late sixties, flowing through the years up to yesterday. For fans, discographies, historical notes, comments and pictures of hundreds of records are included, with 50 pages more than the previous edition, thousands of artists with bio and discographies
Prog Exhibition. After two sold out shows in Rome last year, comes this enormous boxset of 7 CDs and 4 DVDs + a booklet full of exclusive photos; those of you who didn't attend the shows have now the incredible possibility to hear/see the greatest mythical figures of Italian and international progressive rock gathered on stage in unseen constellations! Because on November 5 and 6th 2010, in fact, for the first time in the progressive history, heroes of yesterday, today and tomorrow played on the same stage: PFM with special guest Ian Anderson, leader of Jethro Tull. Coming from Rome, Banco Del Mutuo Soccorso, one of the best examples of global contamination with special guest John Wetton on vocals and bass; Aldo Tagliapietra, Tony Pagliuca and Tolo Marton had their live debut together for the first time after 35 years (when they were in Le Orme) with the participation of violinist David Cross, formerly of King Crimson. Making their debut on stage in the aftermath of the announced reunion that saw them reform after decades of separation: The Trip! Representants of the Neapolitan prog, Osanna appear with Gianni Leone (Balletto di Bronzo histrionic leader) and David Jackson (formerly of Van Der Graaf Generator); la Nuova Raccomandata Ricevuta di Ritorno with the great leader of the Dutch band Focus: Thijs Van Leer! But also Synesthesia, Maschera di Cera, Periferia del Mondo and Abash played during those same nights. 40 years after the birth of this music genre, the boxset is bound to become a collector's item for all lovers of progressive rock; this is a wonderful opportunity to live again not just a concert, but an unforgettable live music show which has already entered the history of music.
Prog Exhibition: Il Festival della Musica Immaginifica (ARS IMM / 1010). Street date: 05/06/12. After the luxurious giant boxset from the 2010 edition, here's a 2CD of the next one, held in Rome on October 21 and 22th 2011. Following the same idea of having Italian bands paired with international guests, you will therefore meet new exciting combinations: a popular Jethro Tull tribute band with special guest multi-instrumentalist Martin Allcock member of Jethro Tull from 1989 to 1991; Saint Just Again: the Neapolitan band of Jenny Sorrenti that on this occasion, for the first time ever, has a duet with his brother Alan Sorrenti; UT, the new soul of New Trolls (see more below); Gianni Leone having a duet with legendary Canterbury figure Richard Sinclair; Arti e Mestieri with its original guitarist Gigi Venegoni and saxophonist, Crimson alumni Mel Collins; the newly reformed and updated Biglietto per l'inferno.Folk performing with international rock legend Martin Barre, guitarist for Jethro Tull from 1969 on. To end the second evening, the New Goblin playing with another rock legend, guitarist Steve Hackett; and much more ...
Progenesi: Ulisse l'Alfiere Nero. Here's the debut album by a new Italian band, an instrumental concept album based on Ulysses, that blends elements of classical Italian progressive rock, virtuosic display, jazz, classical themes, and modern sensibilities in a very effective way. The classic format of keyboards / guitar, bass & drums, is enhanced with the colours of violin and cello.
Progressive Italia - Gli Anni '70. This is a seies of 6CDs boxsets dedicated to Italian prog (even pop). If the albums included are not all necessary (some of them have really a very minor interest for prog heads!), there are also real jewels, some appearing for the first time on CD (where you'll see a * listed). The boxsets are not especially luxurious, no booklets but all vital infos printed on the back side of the cardboard cover of each album. Here's the deal!

+ Vol. 1: Balletto di Bronzo: YS / De De Lind: Io Non So Da Dove Vengo / Jumbo: Vietato Ai Minori Di 18 Anni / Sensations' Fix: Portable Madness* / Latte e Miele: Passio Secundum Mattheum / Mauro Pelosi: Al Mercato Degli Uomini Piccoli*
+ Vol. 2: Locanda Delle Fate: Forse Le Lucciole Non Si Amano Piů / Sensations' Fix: Finest Finger / Ibis: Ibis / Roberto Cacciapaglia: Sei Note In Logica (*) / G. Vivaldi/P.Minieri: Carnascialia (*) / Stradaperta: Maida Vale (*)
+ Vol. 3: Jumbo: S/T / Billy Gray: Feelin' Gray*. Gray was the guitarist in the band The Trip. / Sensations' Fix: Boxes Paradise* / Tritons: Satisfaction / Toni Esposito: La Banda del Sole* / Mauro Pelosi: S/T
+ Vol. 4: Ibis: Sun Supreme / Jumbo: DNA / Madrugada: S/T* / Sensations' Fix: Fragments of Light / Mauro Pelosi: La Stagione per Morire* / Latte E Miele: Papillon
+ Vol. 5: Claudio Pascoli: Naifunk* / Maurizio Arcieri: Trasparenze* / Sensations' Fix: Flying Tapes* / Claudio Dentes: Pantarei* / Mauro Pelosi: Il Signore Dei Gatti* / Madrugada: Incastro
+ Vol. 6: Franco Falsini: Cold Nose* / Maurizio Fabrizio: Movimenti Nel Cielo* / Pangea: Invasori / Carlo Siliotto: Ondina* / Pueblo: S/T / Sensations' Fix: S/T*
+ Vol. 7: Maurizio Fabrizio: Azzurri Rizzonti* / Francesco Messina: Medio Occidente* / Latte E Miele: Papillon (English Version)
Gino D'Eliso: Santi ed Eroi* / Ermanno de Biagi: L'Albero della Pazzia* / Saro Liotta: La Seduzione*
+ Vol. 8: Gens: Gens / Mario Panseri: Sulla Spiaggia D'inverno* / Maurizio Fabrizio: Primo* / Gianni Bonfiglio: Luci Spente a
Testaccio* / I Nuovi Angeli: Stasera Clowns* / La Stanza della Musica: S/T*


Promenade: Noi al Dir di Noi. Fading Records (FAD023). This band hailing from Genova offers skilled performances, melodies, a various palette of colors(acoustic and electric elements), all the right moves included in their mix, everything being enlightened by an Italian flavour and the characteristic voice of Matteo Barisone.
Prometheo: D'un Fuoco Rapito, D'un Giovane Uomo, D'un Amore Insensate. Self release (CD001P). May 2020. New band from Bari, displaying on this debut album pathos, melodies, symphonicity with clear references to the seventies, combined with a captivating energy and epic with medieval-prog tones. The quintet is formed by Andrea Siano (piano, organ and synth), Andrea Tarquilio (vocals), Alessandro Cellamare, Andrea Maddaloni (bass) and Alessandro Memmi (drums). Here is a work where the preponderant soul prog merges with delicate folk passages in the lineage of Fabrizio De Andrč or Angelo Branduardi.
Prophexy : Improvviso. Musea Parallčle (MP 3270). Here is an excellent present progressive rock band, also attracted by heavy-metal and jazz. Recorded live on March 17th 2012 in Vicenza (Italy), Improvviso contains brand new songs, as well as new versions from the previous self-produced album "Alconauta" (2009). Crazy time signatures, enchanting flute melodies and style contaminations are the genuine trademarks of the band. As bonus-tracks, "Disassociation" and "Golf Girl", two Caravan classics played together with Richard Sinclair, founding member of the great English band and icon of the Canterbury School.
Prophexy: Alconauta (UKD027). After opening for some major prog acts in Italy and having released some demos, including the tribute to King Crimson for Mellow Records, here is finally the first complete CD by this promising band from Bologna. Prophexy play what they call "pro-aggressive music", so be prepared for rather aggressive, hard edged and pretty complex sounds, though this is definitively not sheer prog metal. Closest comparisons that come to our mind are a sort of more evil Deus Ex Machina or even Gecko's Tear or Garden Wall.
Quelli: "Same".Brand new reissue for this pre-PFM band! Quelli was the founding core of PFM in the late sixties, with drummer Franz Di Cioccio, guitarist Franco Mussida and several other gifted musicians. Now available in a brand new reissue in double CD format, priced as a single disc!
Proteo: Republilflucht! Ma.Ra.Cash Records (MRC036). Dec. 2013. After being awarded as best prog album of 2009 at MEI (by the association of independent Italian labels) for their debut album "Under a Red Polar Light," Proteo offer us another gem, where the structure of the songs is longer and more complex but always full of modern and contemporary music, suitable for every kind of listening.
Prowlers : Prowlerslive. Agla CD006 (2013). This is a live recording - the first for the band - made in an "old style" way, with no corrections or after-effects in the studio, that faithfully reproduces the recording of the concert held on November 17, 2012.
Prowlers : Mondi Nuovi (CD07). Sixth album for Prowlers, presented in a colorful and elegant digipack, an album of melodies, songs and feelings, of music and life!
Psycho Praxis: Echoes From The Deep. Black Widow (BWRCD 147-2). Young band from Brescia at their first album ... totally inspired by 70's psych prog monster bands as Soft Machine, Pink Floyd, Van Der Graaf Generator, Jethro Tull, Can, Still Life, Arcadium.... no samples no tricks, only genuine new way of vintage prog!
Qirsh: Aspera Tempora - Parte 1. Lizard (LIZCD0162). Nov. 2020. A prog-rock 'concept album' based on the theme of man's fears. The sound combines more classic elements (organ, strings, piano) with vocal effects and rock and electronic elements, in a constantly evolving atmosphere.
Quasar Lux Simphoniae: Synopsis (2010). Lizard ART 073. This is not only classical, operatic and melodic in quiet and fierce waves as we know it from the band, this is also their best production until now. The band describes in their nice artworked booklet: an "evolution with a special emphasis on the past styles". Starting with an instrumental rock fugue, the album also includes a 15 minutes long epic, based on the biblic character Moses.
Quasiviri: The Mutant Affair. Megaplomb. This is the debut album by an Italian epic-prog trio, struggling with synths, 8-string bass, drums and great big voices. Discovered newly but already released in June 2009!
Sony releases on LP the sole album by I Quelli, a group that everyone will recognize as they are the forerunner of PFM, evolving from beat and moving towards prog-rock. An absolute must for any PFM collector!
R-11: Waschmaschine. Lizard (LZ0111CD). Sept. 2014. 2nd album by this excellent trio with an original instrumental sound between jazz-rock, math-funk, post-rock. For fans of Tortoise, and over....
Alberto Radius: Please my guitar (2004) - COM 151 CD. Brand new solo album and 10 new tunes composed by the talented italian guitarist and ex-Formula Tre axeman Alberto Radius!
Randone: Ultreia. Electromantic (ART1414). Dec. 2014. 7th album by the band, inspired this time by the pilgrimage Northern route to Santiago de Compostela and its magical aspects
Randone: Linea Di Confine (ARTPQ 1112). 2009. The sicilian band is back with a new concept album based on the self-penned book by Nicola Randone
Randone: Hybla. Electromantic ART 416. Brand new album by this progressive group from Sicily. "Hybla" is a long prog suite dedicated to the city destroyed by an earthquake.
RaneStrane: The Wall. Ma.Ra.Cash Records (MRC088). 2CD digipak. June 2020. Paying a tribute to Pink Floyd's cult album, this also reveals one of the trademark of the Italian band: a complete synchronization with Alan Parker's film, something they call the Cineconcerto!
RaneStrane: Space Odissey pt.3: Starchild. Ma.Ra.Cash. Street date: 06-06-18. Here's the final part of the triptych that the RanestRane composed watching the famous 2001: A Space Odyssey. It brings the listener back to the dream atmosphere of Pink Floyd, Genesis and the most visceral of Radiohead. Special guests are Steve Rothery and Steve Hogard of Marillion who embellish with solos and a whole song written and interpreted on the album.
Ranestrane: Monolith In Rome A Space Odyssey Live. Ma.Ra.Cash (MRC044). This CD+DVD package presents the band live during their European tour, with special guests Steve Rothery and Steve Hogarth. It also contains interviews of the band and Rothery, as well as a track that is the preview of the next work planned for next summer.
RanestRane: A Space Odyssey - Part I - Monolith. Ma.Ra.Cash Records (MRC 037). The band RanestRane after attending the important Japanese event "Italian Progressive Rock Festival" in Tokyo, on April 27th, 2013 as members of the newly reformed band Il Rovescio Della Medaglia along with the original guitarist and founder Enzo Vita, brings to light their new work, the CineConcerto "A Space Odyssey - Part I - Monolith" inspired by the cult movie by Kubrick. It's the first CD of a trilogy dedicated precisely to the movie "2001: A Space Odyssey". Forthcoming: "A Space Odyssey - Part II - Hal 9000" (scheduled Sept. Oct., 2014) and "A Space Odyssey - Part III - Starchild". The idea of producing and presenting a live performance baptized CineConcerto is their special trademark. What exactly is a CineConcerto? It is the staging of live music, accompanied by the integral projection of a film. It is not just soundtracks or images but a true Rock -Opera built on the rhythm and the suggestion of the images and the narrative. Special guests on this album are singer Steve Hogarth and guitarist Steven Rothery, members of the English band Marillion, who embellished the album with lyrics and songwriting of high artistic value. The album ranges from pinkfloydian atmospheres to most symphonic prog traits with great escapes of keyboards and guitar solos, where the sweetness and melody are the masters.
Raven Sad: Layers of Stratosphere. Lizard (LIZARDCD0080). With this third album, Julius Gonzo (bass), Simon Borsi (drums) and Fabrizio Trinci (piano, organ, Hammond and synth) sets a new direction and line, one able to focuse on evocative and emotional sounds, between progressive and psychedelia. A magical encounter of soft floydian sounds and melodies, characterized by a fine guitar work, always exquisitely inspired by a magical triangular crossroad Gilmour-Latimer-Rothery.
Reale Accademia di Musica: Angeli Mutanti. MP Records. Feb. 2018. After a few releases in the 00's - maybe not really reflecting the real band - RAdM are back with a new album. Featuring founding member Pericle Sponzilli on guitars and the keyboards of the great Fabio Liberatori plus several other players, it still explores the trademarks of the *old* band (the singer-songwriting skill, the avant-garde arrangements with sweet and engaged poetics, the creative roots of 70's prog) but may be perceived as a rockier statement in order to attract newer, younger generations!
Reale Accademia Di Musica: Tempo Senza Tempo (DEDL 22641). New album by an old band that never quite was considered as a real prog outfit, being too close to pop and songwriting styles. The new album will not change this, we're not quite in prog land but many elements in the music are taken from prog (keyboards sounds for ex.) and this time we're neither close to pop. Instead we're heading towards a much atmospheric and melodic hybrid with an excellent sound and workout that holds the road. A remote morphed ghost of Jon & Vangelis, if you need a bit of a comparison and if I say this, I do it just because of the sequenced parts and the hypnotic dreamy quality! The rest is up to you!
Reale Accademia Di Musica: Il Linguaggio Delle Cose (DEDL21537). An unexpected but welcome comeback by this Italian prog band that has released two classics back in the seventies. Still led by songwriter Adriano Monteduro, tough this is not a 100% prog CD, it has has many reminiscences of the group's second album, with a predominace of beautiful songs with soft rock and folkish arrangements, while Adriano Monteduo's voice has even got better aging.
The Red Zen: Void. Ma.Ra.Cash Records (MRC 023 CD). Fe. 2011. 54 minutes of evil choppy rhythms, guitars and keyboards for an album which is a mix of progressive rock and fusion, influenced by artists such as Return To Forever, Genesis, Mahavishnu Orchestra, Pink Floyd, King Crimson, Ozric Tentacles, and so on.
Paolo Ricca Group: Volcano (TJRS&F 006). 2nd album for the Electromantic label.
Riddle: S/T. LP 004. Brand new debut album by an interesting Italian prog band. Debut CD with 11 instrumental tracks of experimental progressive rock influenced by the 80's version of King Crimson. The work of Riddle's lead guitarist is very similar to Robert Fripp.
Alberto Rigoni Feat. Thomas Lang: Prog Injection. Self-released (AR08). Street date: 07-06-19. After the release of seven solo albums between 2008 and 2018, Italian bassist and composer Alberto Rigoni (Badass band, ex-Twinspirits, co-producer of Vivaldi Metal Project, founder of Bassists Alliance Project, just to name a few) - here on bass and 10-string Chapman Stick - is now releasing "Prog Injection", an instrumental heavy progressive album which features worldwide known drummer Thomas Lang (Peter Gabriel, Paul Gilbert, Glenn Hughes) and Alessandro Bertoni on keyboards (Ric Fierabracci, Craig Blundell, Brett Garsed).
Ripper:The Dead Have Rizen (2009) (BWR 111 CD/LP). Texas horror-metal monsters Ripper have come alive with a vengeance, and a new album entitled "The Dead Have Rizen", the long awaited sequel to 1986's "And The Dead Shall Rise".
Dante Roberto: The Circle (CD12017). June 2017. An incredible new instrumental CD from the maestro Dante Roberto. High octane instrumental progressive rock refering to Banco del Mutuo Soccorso and Emerson, Lake and Palmer. Not just prog but also fusion and sometime jazz. A really surprising CD.
Claudio Rocchi. Both "Non Ce n'e' Per Nessuno" (79) and "A Fuoco" (77) are now rereleased by EDEL (a Cramps license) as digipack remastered versions.
Italian Prog. With the first edition going back to 2008, here's a new English update of this important book by Augusto Croce, 536 pages, in the large 8.5 x 11" format, with over 600 groups and solo artists who all played in Italy during the Seventies. Biographical notes, detailed discography, collectors' notes and rarity/value rating (LP's only) are supplied, with black and white photos of some of the pictures. A separate section is dedicated as usual to the record companies that were involved in the Italian music scene. The new edition has been fully revised.
Wonderful release! for all collectors of Italian prog. Rock Progressivo Italiano: The Complete Discography, written by Paolo Barotto and Marco D'Ubaldo (AMK 5003) is a brand new deluxe hardcover book about Italian progressive rock !!! This new volume includes complete discographies for all artists and groups. Many new entries and weird, obscure Italian prog bands rare discographies are mentioned in this new book, packaged in an oversized cardboard outer cover including a sampler CD of Italian prog-rock best tracks from the Seventies: 15 famous tracks representing the Italian prog scene, with one track each by Osanna, Delirium, New Trolls, Quella Vecchia Locanda, Raccomandata Ricevuta di Ritorno, Area, Panna Fredda, Orme, Procession, Metamorfosi, Genco Puro & Co. Osage Tribe, Libra, Cherry Five and Motowns. The book features reproductions in full color of hundreds of original LP and singles covers, plus rarity ratings, plus rare magazine covers of Ciao 2001 from the Seventies and text in Italian and English
The Rome Pro(G)Ject: Beaten Paths Different Ways. The 4th chapter of the Rome saga should have been a live album celebrating the 10 years anniversary of the pro(G)ject .... enter Covid! Given the new problematic situation and after some briefing, Vincenzo Ricca decided that something would be released, but in an innovative form! Now comes to birth the 4th opus on November 4th 2020. The new CD will be a mix of 3 brand new tracks, 4 other in new vocal versions, further 5 rearranged and replayed (all coming from the three previous albums) as if the band were performing that during a concert; This 5 tracks selection has been conceived so that every artist who contributed to the three previous albums would be involved in this project too by playing with great care their original parts and adding some new stuff... Finally, the album includes Nick Magnus' track "Proemivm", completely rearranged and replayed by the man himself!
Rome Pro(g)ject: III: Exegi Monumentum Aere Perennius. Street date: 08-12-17. Keyboardist Vincenze Ricca strikes back with the third part of his musical project focusing on ancient Rome. This time again, we'll meet players met before, from Steve & John Hackett to saxophonist David Jackson or violinist David Cross, without forgetting the incredible (previously recorded) voice of the hardly missed Francesco di Giacomo, the unquestionable soul of Italian band Banco del Mutuo Soccorso.
Rome Pro(G)Ject: II: Of Fate And Glory TRP (CDALB02). Street date: 21-04-16. Not coincidentally, the album will be released on the day of the 2769th anniversary of Rome's foundation. Three and ˝ years after the huge success of their eponymus debut album, The Rome Pro(G)ject, Steve Hackett on guitars, David Jackson on winds (VDGG), Billy Sherwood on bass (Yes/Circa/Solo) and Vincenzo Ricca (keyboards), teamed up with a bunch of fantastic musicians, are about to release their second album, "II: Of Fate and Glory". 66 minutes of instrumental progressive rock in 10 tracks plus a bonus one.
The Rome Pro(G)Ject: A Musical Walk Through The History & The Places,The Greatness & The Be. TRP (TRPCDALB01). Who else than the voice of Banco could best narrate the story of this conceptual album, based on Rome? Add the plethora of players who said yes to compose or perform for the project: Steve Hackett (Genesis), David Cross (King Crimson), David Jackson (VDGG), Richard Sinclair (Caravan, Hatfield & the North) and a few more and you are ready for "A musical walk through the history and the places, the greatness and the beauty of the eternal city" !
Rovescio della Medaglia: Contaminazioni 2.0. Jolly Rogers Records (JRR111 LP / JRR112 CD). Street date: 30-11-20. Recorded in 2018 in an old abbey, here's a revisit of the cult album from 1973, including a string quartet and Vittorio De Scalzi (New Trolls) on flute, as special guest!
Il Rovescio Della Medaglia: Live in Tokyo (ARS/IMM1024). 2014. Live in Tokyo is the album of the comeback of the Roman prog band who are now ready to revive for their fans the typical sound that made them famous. Contamination - their most well-known success, with arrangements by Maestro Luis Enriquez Bacalov - is played here with few variations that make this new performance more modern and current, finally recorded live with orchestra.
Rovescio Della Medaglia: Microstorie. Sony (88697976982). Street date: 25/10/11. New album by one of the seminal bands from the Italian progressive rock era. A vivid Italian rock with progressive reminiscences in the beautiful instrumental track "Luca's bar". Papersleeve edition.
Runaway Totem: Multiversal Matter. Black Widow Records (BWRCD225-2). Street date: 13-12-19. This new concept album represents a step forward in Runaway Totem's sound research, where the tuning has been experimented with a A intonation at 432 Hz (as Giuseppe Verdi suggested) and not at 440 Hz.
Runaway Totem: Viaggio Magico. 2CD (GMG01006). Dec. 2014. This is a live concert recorded in May 2013 - the 11th album released by this band - and a testimony of their many facets and dichotomies: human versus alien, soaked with ethnic moods but perverted with a Zeuhl flame, ritualistic but boundlessly experimental, with a relentless freedom of expression and great fervor!
Runaway Totem: Affreschi e Meditazione. Lizard Records (LIZARDCD0087). October 2012. This is the 10th release of this band and it opens a new chapter in their long saga, a journey within a journey. Or a trip to the physical and spiritual worlds, between real locations on earth and frescoes and paintings that represent them (hence the title: frescoes and meditation). The music, this time less obscure and esoteric but equally full of charm and mystery, investigates the coils of the "Indian ragas", drawing inspiration from them and their deep spirituality. Six pieces, often around ten minutes long, hypnotic and full of rituals, in which the sounds of Cahall de Bethel's electronic guitars weave shimmering and visionary arabesques, woven to the precise and lyrical fretless bass of Joseph "Dauno" Buttiglione and the percussions of Germano "Tiphareth" Morghen. A special mention also goes to the evocative vocals of Raffaello Re-Tuz Regoli, already known for its close similarity with the voice of Demetrio Stratos.
Runaway Totem: Le Roi du Monde. Lizard (LZ 0075 CD). March 2011. After a musical life spanning 20 years and eight records, Runaway Totem reaches this new chapter. "Le Roi du Monde" has very high moments, enriched by the extraordinary presence of Modern Totem Ensemble (violin, cello, contrabass, flute, oboe, trumpet, vibraphone). The CD consists of 2 long suites (30 minutes long) and a short interplay.
Runaway Totem: Ai Cancelli dell'Ombra (1994-2010). Lizard (LZ0011). Finally released, here's the live recording of the last concert Runaway Totem did in 1994 at the Teatro Albatros in Genova. The album, an ordered chaos that seems to channel the energy of the universe into music, will delight fans of Magma and is produced by Runaway Totem Records in co-production and collaboration with Lizard and Andromeda Relix Records.
Runaway Totem: Manu Menes (2009). RTR GMG 01002/Lizard. This is the seventh album released by the mystical Italian combo. 3 long suites (above 20 minutes), obscure, esoteric and charming as usual. The Magma archetype is always present but mixed with female vocals, clarinet, flute and vibraphone. "Manu Menes" means "Cosmic Intelligence" !
Sailor Free: The Spiritual Revolution pt. 2 (KTD58CD). March 2016. Sailor Free are rooted in the heavy prog area, enriched with an own headstrong variation. What begins as melodious and melancholic New Art Rock switches over to meaty Alternative Rock with psychedelic tendencies, while whisperingly folk tunes sound in and hard rocking fields...
Saint Just: Prog Explosion and Other Stories. Ma.Ra.Cash (MRC071). Feb. 2018. Half-new release, as this CD includes the 2011 album "Prog Explosion", released by Raro! Records as a limited vinyl-only edition. It is completed by four snapshots recorded in the studio in the second half of 2017, making up the "other stories" of the title. They also serve to dampen the expectation of the fourth album of Saint Just, which promises to be full of "prog attitude"! Those four tracks will also reveal some surprises, as the use of Francesco di Giacomo's voice, coupled to Jenny's on two tracks, the participation of drummer Marcello Vento (previously heard among other in Canzoniere del Lazio or Carnascialia), keyboardist Ernesto Vitolo and - last but not least - the return on keys and vocals of an old acquaintance, already present on the first Saint Just album (backing vocals and mix): Alan Sorrenti!
Saint Just's eponymous album is finally reissued on CD! Released by Akarma (AK1045), this debut album from 1973 proposes a kind of contemporary folk that draws inspiration from the Italian culture of past centuries, in particular the Middle Ages. In the vein of Pentangle, Third Ear Band, and Steeleye Span, these rarified atmospheres and the skillful use of instruments, (i.e. Robert Fix's creative sax playing and Jenny Sorrenti's sweetly provocative vocals) create fascinating moments of unmistakable mastery.
Savoldelli - Casarano - Bardoscia: The Great Jazz Gig In The Sky. Moonjune Records (MJR079). Boris Savoldelli (all vocals, vocal noises and electronics) is back with a new album featuring Raffaele Casarano (saxes and electronics) and Marco Bardoscia (double bass and electronics). Savoldelli didn't take an easy path in choosing to reimagine one of the most sacred albums of all time, Pink Floyd's monumental "Dark Side of the Moon" and his rendition truly distinguishes itself by taking a strikingly imaginative and boldly creative new approach to the familiar material - in this case, a wholly absorbing interpretation that reflects his lifelong love of jazz and improvisation. Add a roster of distinguished guest musicians - among who Indonesian guitarist Dewa Budjana - and the result is a kaleidoscopic marvel of sounds and emotions, delivered with élan, humour, impeccable musicianship, and above all a deep, abiding love for his inspirations.
Secret Tales: L'Antico Regno. Black Widow (BWRCD 169-2). April 2014. The debut album of the Secret Tales is an imaginary soundtrack that turns the listener's gaze to the ancient traditions of Celtic folk-medieval, alternating dark atmosphere and refined symphonic progressive melodies... A work of great emotional impact!
Segno Del Comando, Il: Il Volto Verde. Black Widow (BWR 164-2). December 2013. New line up and new album out for one of the most mysterious and charming rock bands from Genoa (Italy). "Il Volto Verde" (the green face) is a concept album inspired by the novel of Gustav Meyrink, a well known masterpiece that represents one of the main subjects of his esoteric testament. It features various collaborators like Claudio Simonetti from Goblin, Gianni Leone from Balletto di Bronzo, Martin Grice from Delirium, Freddy Delirio from Death SS, Paul Nash & Maethelyiah from The Danse Society, Sophya Baccini from Presence along with Osanna e Delirium, all under the leadership of Diego Banchero.The prog-jazz rock-soundtrack-experimental-dark essence that characterises the tracks in the first couple of chapters has been well developed and rooted. The masterpiece's cover features an impressive and shocking painting from the artist Danilo Capua.
Semiramis: Frazz Live. Black Widow Records (BWRCD 206-2). CD+DVD (PAL, all region). An unforgettable live show in Genova by the legendary 70's Italian Prog Band. This became the last concert with Maurizio Zarrillo who sadly died 2 monthes after the show.. and just before the band played in Japan presenting this DVD-CD.
Senza Nome: S/T. (SN01CD). 2011. I wonder why this album, from 2008, went unnoticed! Hailing from Marino (a small town near Rome), they definitely have absorbed the lessons of the mighty Banco! The cloning is so strong that they at times find themselves at the very limit of becoming plagiators but they don't go beyond the limit and in fact show many other qualities that give their music a much enjoyable drive and strength: a healthy dose of melodic pathos, enhanced by thematic and rhythmic changes, a wonderful singing with meaningful lyrics, a careful choice of instrumental sounds and techniques (including virtual instruments). Add a video clip ending this CD and you're pretty close to defining an attractive debut album!
Sezione Frenante: Nuove Dimensioni. Ma.Ra.Cash Records (MRC080). May 2019. New (concept) album of eight tracks, fifty-one minutes of music. A set of compositions guide the listener towards unknown and mysterious atmospheres, sometimes tense and dissonant, seasoned with classical musicalities. The content of the texts is the result of careful research, inspired by quantum physics, astronomy, ancient and mythological history.
Sezione Frenante: Metafora di un Viaggio. Ma.Ra.Cash Records (MRC041CD). 06/06/14. Project come to fruition, this album is from a band who was born in the first half of the 70's but disbanded quickly without leaving any records, until today. Strongly influenced by the golden age of Italian prog and especially Le Orme (Aldo Tagliapietra has often been featured as guest on their concerts), the music is also inspired by the fantastic journey of the poet Dante Alighieri.
SHO: Nature Gives You Beer and Wine. Private pressing on digisleeve (SHO01). Sept. 2017. New instrumental guitar power trio and a debut album produced and arranged by Paolo "Ske" Botta of Yugen's fame, who also guests on keyboards together with other musicians on cello, sax and a few vocalists. The music is leaning towards dark hard prog, inspired by bands like Porcupine Tree.
Paolo Siani Ft. Nuova Idea: Faces With No Traces. Black Widow (BWRCD 190-2). Street date: 27-05-16. After the album "Castles, wings, stories and dreams" and the DVD "Nuova Idea -Live Anthology", "Faces with no traces" is the second solo album of Paolo Siani. He wrote all tracks, arrangements and lyrics with the participation of many musicians. The album also features the "Nuova Armonia" choir, conducted by M° Maurizio Ramera. Ricky Belloni and Giorgio Usai of New Trolls fame are there too. Add mellotron, string arrangements, percussion (including a duduk solo, a typical Armenian ethnic instrument) and a rich palette of instruments, shake it and play!
Silver Key: Third. Ma.Ra.Cash (MRC078). Street date: 19-04-19. Third is a concept album that contains five stories that are fatally linked to each other. The main strand of the plot is represented by the will, seen according to the philosophy of Schopenhauer, which makes the man dominated and victim of himself. This submission to one's will, which manifests itself in five different ways, is the driving force behind the entire album. One chapter of the story is dedicated to each of the five characters.
Silver Key: The Screams Empire. Ma.Ra.Cash (MRC051). Feb. 2016. 2nd album by the band, a kind of "horror-fantasy" trip, with various stylistic influences ranging from classic-prog to pop-rock, hard, metal and even jazz.
Claudio Simonetti: Daemonia. Dario Argento Tribute Live in Los Angeles. CD + DVD. The CD part was already released by Sony in 2001 but has been added video clips this time. The DVD part is new.
Sintesi Del Viaggio Di Es: Il Sole Alle Spalle. Locanda Del Vento (LDV012). December 2017. Three members of the historic italian prog-band Sithonia form the core of this new project: Valerio Roda (bass), Marco Giovannini (vocals), Sauro Musi (guitar). The band is completed by Nicola Alberghini on drums and Maurizio Pezzoli on keyboards, with the obligatory references of any retro-prog outfit: Hammond, Moog and Mellotron! Eleonora Montenegro also brings some sweetness with her flute playing and there are even hints of Celtic folk, with a tin whistle brought in for the occasion, the indispensable 15 minutes suite, etc...
Sintonia Distorta: A Piedi Nudi Sull'arcobaleno. Locanda Del Vento (LDV016). Feb. 2020. This is the second chapter for this band hailing from Lombardia. Strongly musically affiliated to the historical band Il Biglietto Per L'inferno, they present an album with a sound embellished by flute, sax, moog and mellotron hints, references to the Italian hard prog seventies but also modernity, passion and emotional strength! Alongside important special guests (Roberto Tiranti, Luca Colombo, Paolo Viani, I Musici Cantori di Milano), we'll also note the presence of no less than Fabio Zuffanti in the "control room" !
Sithonia: La Soluzione Semplice. Locanda del Vento (LDV004). 2011. The historical band from Bologna, among the protagonists of the new-prog scene of the 80's and 90's is back with a brand new album of unreleased tracks after 13 years from "Hotel Brun". And it's a great return, with sounds of the 70's, which has always been the Sithonia trademark. A lot of keyboards (piano, organ and mellotron), Genesis-alike intros, with more rock passages.
Ske: Insolubilia (ABG001). This new studio album by Italian keyboards player Paolo "SKE" Botta is going to be released on July 11th 2021, still produced by AltrOck's label owner Marcello Marinone. It is a dense and heavily layered album, inspired by brain teasers and paradoxes. Despite this, it has a distinctive melodic approach that should help the listener to avoid ?getting lost? into the sonic labyrinth. With echoes by bands such as Gentle Giant, Änglagĺrd, Univers Zero or José Luis Fernando Ledesma among others, the album main opus "Insolubilia" is a 5 part variation of several recurring themes that benefits of a very extensive musical palette, provided by 25 musicians coming from various bands seen among other on the AltrOck label: Ciccada, Rational Diet, Not a Good Sign, Yugen, Camembert, Loomings .... but also Luca Calabrese (Isildurs Bane) on pocket trumpet, Tommaso Leddi (Stormy Six) on mandolin, Fabio Pignatelli of Goblin's fame and many more!
Ske: 1001 Autumni. AltrOck. Street date: 13-07-18. No, there isn't a mistake in the title, the number is correct! We are in fact facing a reissue of the debut album, a 2CD set with the studio album plus a live album with one unreleased tune, very different versions of the band's tunes and some surprise here and there. Released as digipak CD!
SKE: 1000 Autunni. Fading Records (FAD 003). 2011. This is the first solo album by Paolo «Ske» Botta, keyboard player from Yugen and French TV. From these twelve tracks an unexpected compositional maturity comes out, able to alternate with great conviction different styles, from a more traditional sympho-prog (Gentle Giant, Genesis, Änglagĺrd) to Canterbury and bolder avant-prog (Picchio dal Pozzo, Henry Cow, Hatfield and the North). The presence of various Yugen members (just to mention a few, Fasoli, Cipollone, Zago) confirm the «chamber rock» setting of the album; beside the unmistakable Botta's vintage sounds (Hammond, Arp, Rhodes, mellotron, but with no retro complacency) you can find violin, harp, voice, reeds and woodwinds, percussions, and a sophisticated sound treatment.
Slivovitz: LiveR. Moonjune Records (MJR089). Street date: 08-12-17. Recorded live in Milan, Italy, in May 2016, "LiveR" showcases the eccentric young Italian maestros at their collective best ? playful, daring and just having fun! While many live albums may come across as merely a rehash or an attempted recapturing of some previous musical magic, from the opening frame it's apparent that Slivovitz is completely engaged in the material -- showcasing both their collective and individual brilliance and ambition, while continuing to push the bounds of each song's structural and harmonic blueprints. This album roars with intensity, while serving as a testimony to the intrepidity and unfettered spirit of adventure which make this band one of progressive music's most unique, innovative collective entities.
Slivovitz: All You Can Eat. Moonjune (MJR074). October 2015. The undisputed masters of progressive gypsy electro-ecletic jazz from Naples, Italy, return to the table after a four-year studio absence.
Paolo Tofani: Real essence. Dark Companion (DC003CD). Nov. 2015. A new album by Area's guitarist. Even if influenced by Indian music, the album presents a new music, syncretic and deeply rich of inner peace, recorded with an impressive sound, with no overdub or electronic effect, showcasing Tofani's use of his Tricanta Veena acoustic guitar. The liner notes are written by Greg Lake, who wanted to know Tofani during his tour in Italy and was deeply touched by this extraordinary album
Slivovitz: Bani Ahead. Moonjune (MJR 039). Street date: 26/09/11. On "Bani Ahead", their 2nd output, Slivovitz's delectable instrumental casserole of violin, woodwinds, harmonica, electric guitar, and rhythm section exhibits such finely calibrated ensemble playing that the players sound like a single organism, whether executing dizzying unison passages, engaging in ingeniously dovetailed melodic counterpoint, or supporting as impassioned solo. There's a lot of richness of detail on the album, with a wholly refreshing lack of attitude or affect - there is no grandstanding here, just seven gifted, highly attuned instrumentalists playing their hearts out across a selection of exhilarating genre-agnostic original compositions that draw equal inspiration from art-rock, jazz, European classical music, and ethnic influences. Slivovitz's music has been likened to that of the great maestro Frank Zappa and at times recalls the rarefied chamber-rock of RIO artists such as Henry Cow, but is possessed of a sunnier Mediterranean temperament befitting the group's origins.
Sophya Baccini's Aradia: Big Red Dragon. Black Widow (BWRCD 162-2). Sophya Baccini may be remembered as founder of the dark hard-prog band Presence. This new project is based on a nearly all-female line up - the exception being guitarist Chicco Acetta - but also benefits from a huge list of guests, from Ange's singer Christian Descamps to Curved Air's Sonja Kristina or - if we stay within Italian borders - Osanna's singer Lino Vairetti ... and more! The album is dedicated to the paintings of the great English genius William Blake (even the album's title comes from one of his paintings!).
Alan Sorrenti: The Prog Year Box (6756239). 04-06-18. This 5 CD boxset gathers the first four albums from the progressive years of Alan Sorrenti, digitally remastered from the original master tapes. The 5th CD is a bonus disc featuring rarities (alternate mixes, singles) and unreleased stuff. Sorrenti's albums are also the subject of separate newly remastered reissues, CD or 180 gram vinyl. Let's note that the LP version of "Come un vecchio incensiere" has the same cover with the original window and booklet as on the original 1973 release.
Alan Sorrenti: Aria. One more time reissued, this time on the label Water (water180CD). Originally released in 1972 on Harvest, it opens with the long title track, which occupied all of Side A of the original vinyl. It's a dreamy suite that starts with acoustic guitar, ends with a remarkable violin solo from future Mahavishnu Orchestra member Jean Luc Ponty
SoulenginE: Mind Colours. Ma.Ra.Cash Records (MRC 030). 2012. First album for the Italian band formed by ex-The Watch Ettore Salati and Fabio Mancini. The music draws from the 70's with hints of Progressive Jazz, classical music, psychedelia. Everything is enriched by gorgeous arrangements and virtuosity and melody is the leit motiv for the whole album.
Spettri: 2973 La Nemica dei Ricordi. Black Widow (BWRCD174-2). 27/05/15. Stefano Melani (Hammond, piano, mellotron and synth), Raffaele Ponticiello (guitars), Vincenzo Ponticiello (Bass), Ugo Ponticiello (Vocals) and Mauro Sarti (Drums and flute, formerly Campo di Marte founder) use the same original instruments of the 70's, recording in full analog domain, in this new epic heavy prog journey with the new addition of Matteo Biancalani on sax. Elisa Montaldo from Tempio delle Clessidre (Vocals) and Stefano Corsi from Whisky Trail (Celtic Harp and Harmonica) are the guest stars.
Spettri: S/T. Black Widow Records (BWR 139 / BWRCD 139-2). Street date: 13/10/11. Available on LP and CD, this album was recorded in Milano in 1972 by a band hailing from Florence. The album is conceptual and the musical part is a rock suite: electric and bass guitars, drums and an Hammond organ. Forgotten and finally brought to light, it should please all fans of heavy prog!
Spirale: S/T. King Universal (NLP112CD). Limited edition of 300 hand-numbered "vinyl replica" copies, in gatefold papersleeve style. Street date: 26-06-20. Spirale were a jazz-rock band, which would be known later as "Folk Magic Band" and quite renown for their participation to international jazz festivals. Their first and only LP with the original bandname could be compared in style to ethno-prog band such as Maad (Italy) or Embryo (Germany). E-piano, bass and drums provide a light, groovy carpet of obstinatos for the lyric excursions of trumpet, saxophone and flute. The mood is breezy and absorbing, the rhythms are often veined of South-American or Indian suggestions
Arturo Stalteri Suona Battiato: In Sete Altere (FY7043CD). Nov. 2014. With 90% of the sounds heard on the disc generated by Fazioli F228 and Yamaha C7 pianos, sometimes suitably "treated", this is the homage by Arturo Stalteri to the music of Franco Battiato: an itinerary that starts from the early sound experiments of the Sicilian artist, to more recent productions.
Arturo Stalteri: Half Angels. Felmay (FY7131). Another great production from ex-Pierrot Lunaire member, a wonderful piano album... with Yasue Ito (violin), Laura Pierazzuoli (cello) and Pino Zingarelli (drums, percussions and electronics). A great album for Satie's lovers...but you can also hear Wim Mertens inspiration in it!!!!
A new untraditional release from M.P. Records! A 2 tracks 7" composed by Arturo Stalteri, founding member of the progressive band Pierrot Lunaire; he is here featured on acoustic & sampled pianos, synthesizer and.....for the first time after the Pierrot Lunaire experience .... as singer! The single is released as a limited edition of 1.000 copies in clear vinyl! It has to be played at the same speed as LP's. MPRSIN049
Arturo Stalteri: Early Rings - Compositions 1974-1975 (MPRCD046). This new release on MP Records is by the founder member of Pierrot Lunaire, now one of the most appreciated pianist for contemporary music; he has always confessed how he was charmed by Tolkien's "Lord of the Rings" since he was a teenager and those early tracks were in fact composed just before the creation of Pierrot Lunaire. Those "old" tapes have been restored and remastered under the full supervision of Stŕlteri and still gives the full flavour of the nordic saga and above all of progressive rock of an unforgettable era....... More over there is an absolute fantastic bonus track: a version for violin and piano of "After the Ordeal" from Genesis, by Arturo Stŕlteri and Yasue Ito, a very talented young violinist from Japan, opened by "Before the Ordeal", a brand new track by Arturo Stŕlteri. A nice supplement to his previous release from 2003 "Il Decimo Anello", also based on Tolkien's trilogy.
Arturo Stalteri: ...e il Pavone Parlo' alla Luna. His 2nd solo album was released in 1983 (originally composed in 1979 during a trip to India and recorded between 1980 and 1981), after Pierrot Lunaire split. Remastered with a new sleeve (Digipack) by M.P. Records (licensed by Materiali Sonori), this work is the connecting point between the "progressive" past and the "avant-garde" future of the great Italian artist.
Arturo Stalteri: Il Decimo Anello. This new release on the italian label Materiali Sonori is a concept album which stalteri had in mind for quite some time: an entire record dedicated to the fantasy world created by Tolkien. Special guests include Jenny Sorrenti & Arlo Bigazzi. The record is accompanied by a multimedia compilation (as has become usual for many recent Materiali Sonori releases) put together by Pier Luigi Andreoni with photos, video and three tracks.
Steeo: Four Eyes in the Silence (2010). Electromantic (ARTPG 2111). Debut album by a new band of a clear undiscussed Floydian influence. All 3 "pinkfloydian eras" (the "barrett-era", the "Gilmour-era" and the "Waters-era" ), have been revisited, blended, re-interpreted and widened in a free and original way, to find the ideal soundscape for Steeo's composing work. The album is artistically produced by Beppe Crovella, who also contributes as a musician along with two more Arti & Mestieri members.
Stereokimono: Primosfera. A young trio from Bologna playing a mix of prog and psych-rock.
Demetrio Stratos "Box". This new 5CD boxset from Area's singer documents one of the most important artists in the Italian musical panorama. These 5 albums (Cantare La Voce, Metrodora, Le Milleuna, Recitarcantando and Concerto All'Elfo ) span the career of the amazing vocalist who used his own voice as an instrument like few others had ever dared. 25 years later Demetrio's work is still extremely relevant, and he stands out as one of music history's true unique voices.
Submarine Silence: Did Swans Ever See God?. Ma.Ra.Cash Records (MRC025 LP / MRC090 CD). Street date: 30-11-20. Gatefold digipak. This fourth studio album by Submarine Silence - side project by founding members of Moongarden, Cristiano Roversi, keyboards and David Cremoni, guitars - finds the band again wandering between the typical sounds of a symphonic progressive rock of clear Anglo-Saxon matrix, confirming the predilection for the exploration and reinterpretation of musical scenarios created in the 70's by the great masters dear to all of us (Genesis, Yes , King Crimson, Steve Hackett, Anthony Phillips, Camel), supported by original Mellotron and Hammond sounds. The result is a full, complete, balanced and expertly refined sound thanks also to the clever arrangements penned by Roversi.
Submarine Silence: Silence. Ma.Ra.Cash Records (MRC061CD). Street date: 07-10-16. Third studio album from the founding members of Moongarden, Cristiano Roversi and David Cremoni, here developing one of their side projects. With this album they reform the original line-up (Roversi, Cremoni, Pizzocoli) of the debut self-titled album that has received many positive reviews from the Genesismatrix of progressive rock fans and critics of the industry. It will also be releases in December as a numbered and limited edition on coloured vinyl.
Submarine Silence: There's Something Very Strange In Her Little Room. Ma.Ra.Cash Records (MRC035). Release date: 18/06/13. This is a project carried by keyboardist Cristiano Roversi of Moongarden fame. It involves many players from other bands such as Mangala Vallis, represented by colleague and drummer Gigi Cavalli Cocchi, but also the newer Catafalchi Del Cyber. Roversi's sweet spot is vintage retro-prog so if I tell you that the band dedicates a little symphonic cameo to the sound of Genesis (and to Tony Banks particularly), then the circle is full ended, right?
Subtilior: Absence Upon a Ground. AltRock Productions (ALT 027). June 2012. Subtilior's deus ex machina is Michele Epifani, band leader and keyboard player from Areknamés. He shows here above all his composer side: deeply influenced by classical contemporary music, he finds both an expressive and intricate way to build up an unquiet mood, with rapid changes of sonic scenario. Remarkable arrangements, with electric and acoustic instruments played among other by Fasoli and Cipollone as guests from Yugen). Darkly fascinating!
Syndone: Kama Sutra. Manticore Records (MAN004). This new album, released as papersleeve CD on Greg Lake's label, will probably give the Torinese band a better and international exposition. 11 tracks, including two instrumental ones.
Syndone: Mysoginia. Ma.Ra.Cash Records (MRC074). September 2018. New album presenting a mix of retro-prog and jazz-rock. But also an ambitious project, with great guest appearances - from New Troll's Vittorio De Scalzi to guitarist Gigi Venegoni - and a great orchestra (The Budapest Symphony Orchestra) conducted by Francesco Zago (Yugen, Zauss, Empty Days, Stormy Six). Also available as LP (MRCLP017)!
Syndone: Eros & Thanatos. Fading Records (FAD-021). Street date: 22-03-16. New concept album with guests this time: Steve Hackett on elctric guitar and ex-Moody Blues member Ray Thomas on flute
Syndone: Odysséas. Fading Records (FAD012). March 2014. Odysseas is the fifth album of the renewed Syndone , new prog folk band active during the early 90's, back in action with the reunion of 2010. And this time afew surprises follow, first of all the special guesting of spectacular drummer Marco Minnemann! Another extraordinary musician offered his art to Odysseas : John Hackett, flutist cultured and eclectic , best known for his collaboration with his brother Steve Hackett. Odysseas shows a band still more decisive , firm and tight-knit, providing an updated and dynamic symphonic 70's prog -rock.
Syndone: Melapesante. Electromantic (ARTPG2621). 2010. After 18 years, the band led by keyboardist Nik Comoglio is back! Comoglio is the only remaining member of the original trio and therefore the new quintet could be seen as a new group! The spirit and the typical sound of Syndone remain alive, but with a new ensemble compositional vision that refers to all the technical/expressive contributions and the artistic backgrounds of the individual musicians who are part of the new band: Federico Marchesano (bass and double-bass), Francesco Pinetti (vibraphone and timpani), Paolo Rigotto (drums and percussion), Riccardo Ruggeri (vocals), Comoglio taking himself charge of piano, Hammond, Moog, Rhodes and other keyboards. Produced by Beppe Crovella!
Tacita Intesa: Faro. Street date: 29-01-19. Tacita Intesa is the musical project of Alessandro Granelli (voice, guitar), Filippo Colongo (guitar, vocals), Daniele Stocchi (keyboards), Thomas Crocini (bass), and Davide Boschi (drums, vocals). Tacita Intesa's music is unpredictable - it mixes heavy riffs, groovy rhythms and celestial melodies; the lyrics are in Italian, which very much matches the dreamy moods of the songs, along with plenty of odd time signatures!
Aldo Tagliapietra: Invisibili Realtŕ (CLA TGL 0004). After four years passed since the last output, the goals for this brand new album are clear: melodies coming straight into the head and arranged arrangements in the slightest detail. It is also available as a LP + CD + poster package!
Aldo Tagliapietra: L'angelo Rinchiuso. Self Release (TGL0003-1). The new album by Aldo Tagliapietra features 12 tracks. This time with a full band and a true prog feeling, not the minimalistic song-inspired that Aldo used us too earlier. The author of the artwork is Paul Whitehead, famous for his Genesis and VDGG covers. The CD comes as a gatefold minisleeve CD, with a 12 page booklet including lyrics.
Aldo Tagliapietra: Nella Pietra E Nel Vento. Clamore (CLA TGL 0001-1). Feb. 2012. New album and compositions by the "voice" of Le Orme, also taking care of bass parts. He has with him a group featuring two keyboardists (piano, Mini Moog and keys on side, Hammond and keys on the other), acoustic and electric guitars, drums and percussion. The album's cover is signed Paul Whitehead.
Tagliapietra, Aldo: Unplugged 1/2. Trident (TRI 1156). 2011. Double CD unplugged for Le Orme lead vocalist and bass/guitar player; Aldo revisits old hits from the past as well as more recent songs from his solo career
Tazebao: Opium Populi. Ma.Ra.Cash. Records (MRC068). Sept. 2017. Tazebao is a culturally ambitious but extremely fascinating project. They form a free creative collective in balance between music, poetry and visual art, in which we'll find Gigi Cavalli Cocchi on acoustic and electronic drums, Gianni Venturi - lead singer of the band Altare Thotemico, who also contribute to the album's lyrics, a manifesto against among other any religious fundamentalism and ideological extremism - and other lesser known musicians on keyboards, guitars and bass.
The self titled album by I Teoremi (1972) is now reissued as a Japanese SHM papersleeve edition with original gimmick. Very limited stock! Belle Antique (SHM Belle 111821).
Three Monks: The Legend of the Holy Circle. Black Widow (BWR 159). CD or LP. Here is the 2nd concept album from the Italian band, after their debut album "Neogothic Progressive Toccatas" published in 2011. The project is centered around the incredible pipe organ playing of Paolo Lazzeri supported by a thundering bass/drums rhythm section and little else. This album is a church organ purist's dream. The music is incredibly heavy, vast, formal, and tinged with centuries of age. You feel as if you are walking into one of those centuries old European cathedrals and hearing the phenomenal power of the ancient organ, swirled into often dizzying progressive rock pieces. Not to miss!
Three Monks: Neogothic Progressive Toccatas. Black Widow (BWR 132 CD). June 2011. This one will truly be a one of a kind in your progressive rock collection. The project is centered around the incredible pipe organ playing of Paolo Lazzeri , supported by a thundering bass/drums rhythm sections and little else. This album is a church organ purist's dream. The various tracks are inspired by baroque composers and stories of cathedrals and their huge, historic pipe organs: the liner notes give specific historical information into each track's inspiration, some human, some cathedrals and instruments. The music is incredibly heavy, vast, formal, and tinged with centuries of age. You feel as if you are walking into one of those centuries old European cathedrals and hearing the bombast of the ancient organ, yet it is swirled into often dizzying progressive rock pieces, thanks to bassist/engineer Maurizio Bozzi and drummers Roberto Bichi & Claudio Cuseri. One last thing about Paolo Lazzeri: his influences came from in-depth study of the music of composer Julius Reubke (1824-1858) and his enjoyment of the progressive rock of King Crimson & Van der Graaf Generator. You will not often meet this specific mixture and the result is worth getting the album!
Trama: Oscure Movenze. Locanda Del Vento (LDV014). Street date: 26-06-18. 2nd album, nearly 20 years after their debut! The current line up features founding members of another famous Ita-prog band: La Coscienza di Zeno. The new album combines the magical melodies of Italian progressive rock with the freshness of modern prog sounds.
The Trip: Live '72. Black Widow (BWRCD188-2). March 2016. This CD captures the performance at the Piper in Rome for Controcanzonissima dated 28 Jan 1972, the last concert with the historical line up (Joe, Wegg, Billy and Pino), an unpublished document, evidence of the energy and powerful of this band much representative of the 70's Italian prog scene. Contains an interview with Joe Vescovi by Athos Enrile.
Una Stagione All'inferno: Il Mostro Di Firenze (BWRDIST 676). Self-released album mixing the worlds of gothic rock and classical music. Having been in work for a long time, it finally comes to life with gloomy and misty hues, a journey through the wastelands of madness and the occult.
Unreal City: La Crudeltŕ di Aprile. Mirror Records (MRL1006). 2013. Unreal City are a young band from Parma, who present a symphonic prog-rock with strong dark and gothic influences. The thread that binds tightly the stories tells about corruption of things and people, changes, and self evolution. Unreal City play instruments such as Hammond and Liturgical Organs, Mellotron, Moog, Clavinet, Rhodes, vintage special effects, reverb and tape echo. Original drum lines push a 70's-like music into a more modern and attractive contest, while maintaining certain fixed and essential prog patterns.
UT New Trolls: E' in Concerto (OA7017). CD+DVD. Feb. 2017. The most recent album by UT New trolls played live in its entirety, with a special track at the end of it.
Ut New Trolls: Do Ut Des. ARS IMM/1012. March 2013. Already the third album put out by this branch of the New Trolls tree, formed - let's recall it - by the two original NT members Gianni Belleno (drums, vocals) and Maurizio Salvi (keyboards and vocals). Apparently successful as live band - their first album was recorded live in Italy while the second reflected their Japanese tour - they come now with new songs and a little surprise closing the album, as the last track is beautifully sung by special guest Fergie Frederiksen, one of the main voices of Toto.
UT: Live in Milano. ARS IMM/1009. 15/05/12. If this has you to think New Trolls, you ARE in fact totally right. UT (Uno Tempore), subtitled or nicknamed "l'Anima prog dei New Trolls (the prog soul of the New Trolls)", is in fact a band formed by two musicians who did play on the '73 New Trolls album UT: Maurizio Salvi (keyboards, vocals) and Gianni Belleno (drums, vocals). The CD is entirely recorded on March 30, 2012 at the Teatro Smeraldo in Milan during the concert event Night New Trolls and included some of the most famous songs in the band's repertoire, without forgetting the obligatory Concerto Grosso No. 1. For many years, Vittorio de Scalzi & Nico di Palo were the main protagonists fighting for the rights of using the name New Trolls, several projects took place with various members combinations, well ... here's another one, showing that decidedly the New Trolls will not disappear or be forgotten that easily!
V/A: A Family Snapshot - A tribute to Genesis solo careers: Peter Gabriel. Mellow Records (MMP518). April 2013. First opus of a tribute series produced by Mellow and dedicated to Genesissolo careers. The contributors include bands such as Quarkspace (USA), Goad (IT), TNR (IT), Randone (IT) and many other.
V/A: Progressivamente Story 1970-2014 (2CD). Sony 8875005442. Oct. 2014. The work contained on this 2CD assembles some of the tracks and rarities drawn from Sony promotional-only discs, new and live tracks never released before. Some of those compositions could not be included as a stand-alone albums: the two sides of Fholks' 45rpm and the more progressive tracks from the concert "Omaggio a Demetrio Stratos" 1979 tribute concert (2 cd + dvd). Some songs have been recorded, mixed or pulled out from the archives just for this occasion. Here's what you get!

+ Fholks: Single on Ricordi (SRL 10621), from December 1970
+ Officina Meccanica: Single track on Picci (LG 3029), 1973.
+ Banco Del Mutuo Soccorso: "E Mi Viene da Pensare", culled from the '79 tribute concert "Omaggio a Demetrio Stratos"
+ Area: L'Internazionale. Same source
+ Carnascialia: their hit Europa Minor. Same source
+ Venegoni & Co: Coesione. Same source
+ AgorÓ: unreleased live track, Teatro Gentile, Fabriano, 14-01-2006.
+ Balletto Di Bronzo: one track from the promotional CD Progressivamente (ACF 001), 1997 (Live, Progressivamente Festival, Roma, September 6th, 1996) and another from the promotional CD Beatlesmania (ACF 006), 2004 (recording from March 2001).
+ Church Of Prog: unreleased live Le Orme cover tune (Rome 2011)
+ Floydiana: unreleased Floyd cover track, live at Casa del Jazz, Rome, April 26th, 2013
+ Italia '70: unreleased Banco cover track, live at Casa del Jazz, Rome (19/12/13)
+ Hexperos: from the album Lost in the Great Sea, 2014
+ Gianni Leone: from the promotional CD La musica dell'anima (ACF 002), 1997. Live, Testaccio Village, Rome, September 1995
+ Murple: two unreleased tracks from 2006 and 2014
+ Metamorfosi: from Paradiso, Progressivamente Records (GMP003), 2004.
+ Ezra Winston: unreleased track, recorded and mixed in 2008
+ Osanna: taken from the album Prog Family (AfrakÓ AMS 150 CD) 2009.
+ Saint Just: unreleased on CD and taken from the limited vinyl edition Prog Explosion (Raro Records RR6, 2011).
+ Solar Orchestra: unreleased and originally recorded during the winter improvised sessions in 2008 (with additional recording made in June 2014).
+ Divae: from the promotional CD Progressivamente (ACF 001), 1997 (Live, Progressivamente Festival, Roma, September 6th, 1996)
+ Virtual Dream: same source + Sinfonia: unreleased, from July 2014.
+ Umbria Ensemble: one Peter Hammill cover track, 2013.
+ Saint Just Again: unreleased vocal version from 2011, featuring the fantastic duo of Jenny Sorrenti and the terribly missed Francesco Di Giacomo!

Various Artists: Tidbeats. Available as a 4LP boxset (BX MDF104) or a 2CD digipak version (CD OST-AMS104), this project gathers a huge collection of unreleased soundtracks from the 60's and 70's, found in the vaults of the Cinevox studios, composed by several actors and masters of the Italian soundtrack scene. All in all a total of two hours of listening ans a dreamy musical pilgrimage along the golden seasons of Italian Cinema! The man behind this huge work is Alessio Santoni, who discovered, restored, remastered and brewed those soundtracks in a single linear score, sometimes including between one song and another, unexpected cameos in the form of his hands-free voice, giving instructions to the musicians, captured on the original Studer recorders tracks. A rigorous philological and at the same time skilful work of stitching on a rhythmic and tonal basis. Themes, variations, breaks, interludes: unique finds handled as precious fragments of a collective dream to be recomposed! Tidbeats is produced by Carlo Bagnolo for Cinevox and released on the label AMS Records. The vinyl boxset is made of a lush transparent plastic slipcase containing four 180gram black vinyl LPs, each with an OBI and a 30x30cm inner sheet.
Venegoni & Co.: Canvas (CVS001). Two years have been spent for composing, arranging, recording and mixing this new album, a double CD! A strong Latin and Mediterranean feel has provided the right inspiration for original compositions by Venegoni, Mortara and Sappino but also for three songs by Brazilian composer Egberto Gismonti and for an arrangement of the Beatles classic "Norwegian Wood". The album features many great musicians, among other British pianist Jason Rebello, usually more spot in jazz spheres. This brand new recording is also timed for the celebration of forty years of music, since the first vinyl "Rumore Rosso", recorded in 1977!
More about Gigi Venegoni: Ante Tilt. Electromantic AEMS 0983 CD. "Ante Tilt" is a collection of tracks realized by Gigi Venegoni between 1972 and 1973, before the classic progressive album "Tilt" by Arti & Mestieri was released. Giovanni Vigliar plays on this album too: he eventually became an Arti & Mestieri member. This CD features embrional versions of "Aliante" and "Gravitŕ 9.81", two classic Arti compositions!
Venegoni & Co: Planetarium. New release by this absolutely great band! Recorded and mixed in September-December 2006 at Dynamo Sound Studio, Turin, Italy. After 26 years, guitarist Gigi Venegoni decided to take the challenge up and work on a new album; the work took 11 monthes and is soon ready for release! Stay tuned!
VIII Strada: Babylon. Fading Records (FAD020CD). Nov. 2015. After a first successful album in 2008 and a long tour shared with the great Patrizio Fariselli, 2015 is the year of the return and of a new conceptual album. This is an album full of different "paths" of shifting colors, with constant changes of cadence and mood, in an ideal travel among struggling melodies, startling rhythmic bridges and a reckless sound. A modern and compact sound performed with an amazing skill, narrated in Italian by the powerful voice of Tito Vizzuso.
Void Generator: Phantom Hell And Soar Angelic (PH 01). 2011. This band from Rome offers a varied music that goes from 70's English progressive to other genres such as stoner, psychedelia and space rock. There are multiple influences: Pink Floyd, Van Der Graaf Generator, Gong, Hawkind, Porcupine Tree and Kyuss just to give the reader a better idea about the eclecticism of this band.
Void Generator: We Have Found The Space (ANTAFF 01). 2011. Another release by the Roman band. The songs are characterized by hard and heavy metallic space rock 'n roll, blazing guitars, a solid rhythm section and trademark space rock electronics, all of which make for a tight and smoking quartet. The band excel at songcraft and cool lyrics, but also at creating a well structured balance between the core song and taking off into space, developing the instrumental segments and really jamming hard.
The Watch: Seven. The band's seventh studio album, three years after their last studio effort, features this time the guitar brilliance of none other than Steve Hackett himself.
The Watch: Tracks From The Alps. Street date: 21/02/14. New album, dedicated to the mountain chain north of Milan that has played a big role in some of the band's guys lives. It will contain all original new music from The Watch and a small cute cover "Going out to get you" Genesis used to play live in 1971. The musical atmospheres in the album change a lot through the songs, from very rock powerful progressions to quiet and more acoustic sections performed by 12 strings guitars arpeggios and electric pianos. Producing the album the band has - as usual - used only original instruments from the 70s, like mellotron, Hammond organ, Moog synthesizers, Hohner electric pianos (the same one used by The Beatles), double neck and 12 strings electric and acoustic guitar. Arrangements are rich and melodies are always to be discovered and something never foregone, this is what keeps the tension high when listening to this album.
The Watch: Timeless. Lizard LZ 0071. 19/02/11. The Watch are back with a new studio breakthrough: borrowing themes from Genesis's very first album "From Genesis to Revelation" and re-shaping them to create brand new songs bound to become classics. The Genesis connection is also reinforced by the guesting of John Hackett who joins the band with his flute on one track.
The Watch: Planet Earth. Lizard 4003357. 2010. 4th album by this Italian *Genesis clone* band. Melodies, energy and 70's classic progressive rock atmospheres are the main focus of the opus. The search for unusual harmonies has been a main goal for the band in this album. Pure classic 70's sound obtained using original instruments (not sampler) like the real mellotron, the Hammond organ, moog synthesizers, flute and 12 strings guitars.
The Watch: Live. 7 tracks recorded during the band's 2008 European tour. The long awaited live will be released in the first days of December, right when a new tour 2009 is starting.
The Watch: Primitive. Lizard (LZ CD 0051. It consists of seven tracks for a total of about 48 minutes. Primitive is a step forward to what the audience have been already used to: an extensive use of vintage keyboards ( Mellotron M400, Moog, Organs & Arp Solina, Arp Omni & MK1 Synthesizers) plunged in a modern fairy atmosphere. Nature, love and friendship are the main issues tackled in this new album. As before the lyrics are often plunged in unreal atmospheres.
Wicked Minds: Visioni, Deliri e Illusioni. Black Widow BWR 136-2 CD. June 2011. Again and again Wicked Minds confirm their brilliant attitude to a perfect 70's feeling but this time, even if they are usually considered most influenced by bands such as Uriah Heep and Deep Purple, they play a tribute to 70's Italian Prog, not a standard tribute but a real challenge against themselves, trying to find the perfect compromise between their own style and the original essence of the tracks they interpret with the help of some of the best names in Italian prog: Lino Vairetti (Osanna), Martin Grice (Delirium), Sophya Baccini (who sings New Trolls and Circus 2000 songs), Aldo Tagliapietra (Le Orme), Antonio Bartoccetti (Dietro Noi Deserto, Antonius Rex, Jacula), Stefano "Lupo" Galifi (Museo Rosenbach)... an ambitious work which will not disappoint all 70's prog fans, a great music party which let you dive in the best pages of 70's Italian Prog.
The Winstons: Smith. Sony Music (19075958352). Street date: 31-05-19. 2nd studio album by the trio, also available on vinyl!
Witchfield: Sleepless (BWR 112 CD/LP). New musical project involving the former drummer of Death SS and bass player of Paul Chain; the music shows influence of both metal and psychedelic as well as progressive reminiscences
Yugen: Death By Water. AltrOck (ALT-053). Street date: 08-04-16. The new and long awaited album!! Fifth disc with this time - alongside the usual crime committers - Elaine Di Falco, Dave Willey, Peter Schmid, Miki Salgarello, Massimo Dolce (from Gran Turismo Veloce).
Yugen: Labirinto d'Acqua (2006). ALT001. Long awaited debut album for this group of international musicians. And surely one of the best things having come in 2006! This is instrumental music with roots in the RIO sound like Univers Zero but also with a biting rock edge. Surprisingly, one of the originators of the project is guitarist Francesco Zago, former guitarist of Genesis-influenced band The Night Watch. But here the music is far from symphonic rock, even if classical prog instruments like the mellotron can be heard. The compositions are complex and much written, leaning to contemporary classical music and with an omnipresent chamber feel. The work on the sound is BIG! and splendid, thanks to the presence of the invisible member Udi Koomran (which you probably have already met at work on other projects like the Belgian band Present or 5UU's or the Israeli band Sympozion). The dynamic is incredible, even more pathetic when Udi adds to it his sound treatments, the instrumentation rich and varied and what about a blast when you take a look at the cast of enthusiasts who sweat hard on the project: Markus Stauss (Überfall, Ulterior Lux ...), Dave Kerman (Thinking Plague, Present), Peter Schmid (Evan Parker), Tommaso Leddi (Stormy Six)... A must for lovers of strong dangerous sonic adventures!!
Yugen Plays Leddi: Uova Fatali. Altrock ALT005CD. 2008. The 2nd album by the European collective is in the can! As implied in the title, Tommaso Leddi's (member of Stormy Six) compositions are this time highlighted, as well as new players enter ( Valerio Cipollone on clarinets and sopran sax), other leave (Markus Stauss & Peter Schmid, Dave Kerman), plenty of guests appear, new instrumental colours are added (accordion, oboe). One more time challenging their audience but themselves as well, Yugen delivers a complex body of quirky orchestral arrangements that are the fruits of a long work of love and passion!
Yugen: Mirrors. AltRock Productions (ALT 030). 2012. The new album captures the show given at RIO Fest 2011, in Carmaux, France, and presents the group in an extraordinary seven-members line-up. The band also pays hommage to the RIO movement playing a Henry Cow's song, Industry.
Zaal: Homo Habilis. Ten years after his second studio work, Agostino Macor's Zaal project is back, creating an instrumental disc that enriches the "chamber" jazz-rock of the first two works with new - unexpected - World atmospheres alongside electric, ambient, downtempo and acoustic oasis contaminations. A concept album to tell the man / machine relationship, investigate nature as a perfect machine and the humanity of machines by reflecting on the past and future of nature and artificium. Numerous instrumentalists are called for duty to shape a kaleidoscope of different sounds, aimed at underlining the complexity of the machines and "natural mechanics": the sitar of Emanuele Ysmail Miletti, the strings of Sergio Caputo (violin), Paolo Furio Marasso (double bass) and Melissa del Lucchese (cello), the winds of Francesco Mascardi (sax) and Roberto Nappi Calcagno (trumpet), the flute of Andrea Monetti and the percussion of Alessandro Quattrino. The Fender Rhodes, the piano and synthesizers of the leader Agostino Macor - also organ and mandolin - and the precious hosts of Edmondo Romano (woodwinds and winds), Mau di Tollo and Federico Branca (drums) weave the plots of the songs. Recorded live during long group sessions, the record photographs a bizarre laboratory where rock, jazz, world, prog, chamber, ambient, acoustic, electric and electronic instruments can coexist in a melting pot without time or space.
Zauber: S/T. MU (MU104). Deluxe LP. This is their brilliant, impossible to get first album, from 1978. It was a 500 units pressing, locally distributed by the small label MU. It's a truly fantastic album whose sound is compared to Pierrot Lunaire and the album features 7 nice songs with acoustic guitar, keyboards and a strong use of flute. This wonderful, very very rare album had never been reissued on vinyl before, so this is a very welcome release for all Italian progressive lovers. Label's replica, 180g vinyl and with the original printed inner sleeve.
Zauber: Draghi e Vampiri. EDC 2369. Zauber is back with this new self produced CD after 5 years since "Profondo Blu", their last work. Seven new songs and three covers of classic tracks by Banco, Gravy Train & Lucio Battisti
Zion: Nove Pianeti. Ma.Ra.Cash Records (MRC045). Nov. 2014. Inspired by Gustav Holst's masterwork "The Planets", this album was recorded in a two days sessions. Great musicians. A classic progressive rock, twinkling to heavy rock, in a typycal melodic vein under the shades of Orme, Banco, PFM ... full of groove and suspension just like the Felona e Sorona opus!
Zitta Ensemble: Volume 2 (LIZARDCD 0059). Following the first volume (2006) and "Quintet Sessions" (2007), here are now 7 instrumental tracks for more than 70 minutes of acid-psych-rock assaults, spooky landscapes spotted with Rhodes piano allucinations, jazz-rock disgressions. "Volume 2" ia a long breath-taking voyage (maybe a crazy run?), with all the acid evanescent colors from the guitar of Luca Vicenzi, the dynamic of Fabio Gatti 's drums and the bass of Marco Fortuna, enriched by the keyboards of Francesco Agostoni.
Zitta Ensemble: Volume 1. This is the debut album of a very young group of musicians coming from Capo di Leuca, near Lecce, in Puglia - South Italy. Their music is always alternating: a dreamy, drunken violoncello, then a choir of mermaids, a trombone in Canterbury style, some sampling, then new wave, post rock and mobile phones come in... without any time and space references.
Zuffanti, Fabio: La Foce del Ladrone (SPIRALS0014 CD). Available from May 10th 2011. After a career of 17 years and various projects with which he has explored many different musical genres, the leader of Finisterre has felt the need to engage himself in a work of real own songs and comes out with a pop album! Well in fact, Zuffanti pays homage to an Italian icon who influenced him already as a young boy: Franco Battiato! The tracks are crossed with a charming blend of an hypnotic world, prog, a Wyatt-like dreamy music that has always characterized Zuffanti's solo music and some atmospheres that were in the air in Italy in the early '80s, creating a sound that is revealed at the end as original, adventurous and new.




.... Labels .... Labels .... Labels .... Labels .... Labels .... Labels .... Labels ....



Releases from the prog italian label MELLOW RECORDS:

- St. Tropez: Icarus. Mellow Records (MMP 550). May 2021. After 30 years from its only publication on CD format, almost 45 years from the recording of the original songs and accepting the numerous requests from fans, comes this new reissue of "Icarus", with a bonus track taken from material that was not taken into consideration at the time. The CD nearly reaches the maximum time allowed: 79 minutes!
- Celeste: Il Principe Del Regno Perduto. Mellow Records (MMP 548). March 2021. "The Prince of the Lost Kingdom" is the 2nd album of the renewed Celeste (reconstituded in 2017 after a long break of almost 40 years!) and also strangely enough the third in their entire career, if we except the archive recordings released in 2020! The line up is still the same as on the previous album from 2019, with Ciro Perrino - handling a dozen or more keyboards, including Hammond organ, Mellotron, piano, Solina, a number of different synthesizers, small percussion and playing the lead vocal role - alongside drummer Enzo Cioffi, bassist Francesco Bertone, Mauro Vero on acoustic and electric guitars, Marco Moro on flutes, recorders, tenor and baritone sax and violinist Sergio Caputo. In addition, numerous other instrumentalists and singers are present in all tracks, playing saxophones, guitars, piano, clarinet, ethnic instruments and more.
- Celeste: Il Risveglio Del Principe. Mellow Records (MMP 540). Jan. 2019. New album, after the reformation in 2016. This is excellent Italian Prog that has a lot of classical influence and undertones of folk music and jazz. The music is mostly pastoral, but it is anything but boring. It is quite beautiful and relaxing and it never seems to get cliche or stale. Comes with a 12-page booklet.
- Moogg: Italian Luxury Style. Mellow Records (MMP532). 07-10-16. Five years after the release of their debut album called "Le Ore i Giorni gli Anni", the Italian band Moogg comes with their new album, essentially a wonderful continuation of its predecessor. "Italian Luxury Style" is an excellent jazz rock/fusion with some Canterbury flavour and a predominance of instrumental parts.
- Malibran: Le porte del Silenzio. MMP531. Oct. 2015. This is a remixed version of the band's second album, originally released in 1992. It also includes three live bonus tracks from 1990, 91 & 93 and "Work in studio", an interesting track with the voices of the musicians during the recording sessions of the album.
- Arena Di Tollo Marras: ADM. MMP526. 13/07/12. This CD comes from the desire to merge the artistic careers of Adrian Arena, Maurizio di Tollo (Maschera di Cera, Finisterre, etc.) and Christian Marras, musicians from different musical backgrounds but linked by the same kind of approach and by the same curiosity that pushed them to accept with enthusiasm the challenge of combining different ingredients, turning them into a unique and personal project. The album consists of 7 tracks, seven different musical colours that range from the roughness of "Kindness" to the delicacy of "Ballad For", passing through the Mediterranean characteristics of "Iguana" and the atmosphere of "Blues for Dave. "
- ZEROTHEHERO: Horror Vacu. MMP472. 13/01/12. Zerothehero is a solo project (from Fungus' bass player with many guests), but it sounds like a 70's band: with bass, guitars, flute, stick, keyboards and.... imagination! It's a multicolored suite depicting a wonderful trip through sideral distances, suspended between the disturbing void and mystery of outer space and the mellow sweetness of an ideal world. The colors of this "fresco" vary, but the palette is the same of space-rock heroes of the past. If you are a fan of Pink Floyd, Gong, Hawkwind and so on... you can't miss this one!
- DORACOR: La Vita Che Cade. MMP522. 09/09/11. New symphonic prog album!
- LA COSCIENZA DI ZENO: S/T. MMP521. 2011. Combining lightweight and elegant symphonic prog to hard-rock, drawing from and restructuring the lessons of the renowned Italian prog, this album is a work that immediately shows its success while it grows on you listening after listening, gradually revealing the rewarding complexity of its construction, an undeniable sign of technical skill, a surprising maturity and original taste. The songs all enclose the passion for progressive, hard rock and symphonic music and it's a spontaneous stream of emotions and melodies.
- PROWLERS: Sogni in una Goccia di Cristallo (MMP 520). 2011. The return of the classic symphonic progressive rock by Prowlers, one the pioneers of 90's Italian prog. Many vintage keyboards and a fantastic female voice make this album one of the surprises of 2011
- DORACOR: Onirika (2007) MMP 495. 6th and best album to date by this new Italian prog band close to a Genesis style.
- NOTABENE: Sei Lacrime d'Ambra (2007) MMP 496. 2nd album by one of the new Italian progressive revelations of the last years.
- AARDVARK: Tuntematon Sotilas. MMP 487. New album by finnish prog band
- NOTABENE: S/T (2005). MMP 486. Debut release by this new Italian prog band! A mix of old Italian progressive of the 70's (Balletto, Rovescio della Medaglia, Banco) with a touch of Yes and Deep Purple! Great musicianship with an incredible violin player.
- YLECLIPSE: Opus. MMP 485. 3rd album for this new italian progressive band coming from Sardinia. Mellow Records
- NODO GORDIANO: Alea (MMP 484). 2nd album by this Italian prog band influenced by King Crimson but this time the focus is on analog keyboards/synths and the music gets a more spacy electronic touch than on the previous one.
- DORACOR: Evanescenze. MMP483. Brand new fifth album. Mellow Records MMP 483
- ARIES: S/T (MMP479). A new supergroup led by the famous Fabio Zuffanti with a fantastic female vocalist and a deep italian symphonic sound
- GROUP THERAPY: Nightmare in the college (2006). MMP 478. Latest album by this very interesting jazz-rock band from Japan, whose leader Hiroyuki Hitada sadly passed away in the beginning of 2006. Release planned for July 2006.
- HOSTSONATEN: Springtides. Brand new CD with a collection of rare and unreleased Hostsonaten tracks from 1992-2002 selected by Fabio Zuffanti. MMP475.
- GOAD: The Wood (dedicated to H.P. Lovecraft). This is the Italian new progressive best kept secret! Goad is a band active since the 80's and they released many private CD that never sold outside Italy. Goad is deeply involved with the progressive music of the Seventies (Procol Harum, Genesis, Pink Floyd), their brand new album will be a pleasant revelation for everybody. MMP474
- FUNGUS: Careful! Debut album for this promising new italian band, deeply involved with psychedelic sounds (with reference to Syd Barrett's Pink Floyd and even Ozric Tentacles) and with a very good female vocalist reminding of Gong. Fungus could very well be the new italian revelation for psyched minds! MMP 473
- ZAAl: La Lama Sottile (MMP 469). Another brand new fine side-project CD by the prolific and skilled Fabio Zuffanti, bass player and singer for Finisterre.
- MARY NEWSLETTER: L'Attenzione Debole (MMP 468). Their 3rd album
- GARDEN WALL: Towards The Silence (MMP 463). Less metallic than their previous "Forget The Colours" this album will surprise many adventorous listeners.
- GROOVECTOR: Darklubing at Tavastia (MMP462). Live album from 2001-02
- TAPROBAN: Outside Nowhere (MMP 461). 2nd release by this keyboard oriented band.
- THE LETTERS / An Unconventional Italian Guide to King Crimson.
(MMP 460 A/B/C). This 3CD boxset, a tribute to King Crimson features many talented italian prog bands, including Greenwall, Germinale, Ubi Maior, Malibran, Spirosfera, Taproban, Psychonoesis, Jet Lag, Floating State, Notturno Concertante, Caboto, Nodo Gordiano, Area Palea and many more... Most of the King Crimson classic tracks are included here. Each KC era is represented in this fantastic tribute: from the late Sixties to the late Ninenties, with great covers of : Frame by frame, Cat food, Discipline, One more red nightmare, The Sailor's tale, One time, Lark's tongues in aspic I and II, The Great Deceiver, Starless, Formentera Lady, Epitaph, Pictures of a city, Prince Rupert Awakes, Exiles, In the Court of the Crimson King, Red, Fracture, Lament, and more...
- EDHELS: Saltimbanques. French Progressive band reissued. MMP459
- CRISTIANO ROVERSI: The park. MMP458
- MALIBRAN: Strani Colori. MMP456. New CD by the Italian prog group from Sicily, including 14 rare tracks from 1989 to 2002! - AZAZELLO: Wings. MMP452. Russian band, influenced by Dream Theatre
- APOGEE: On The Aftertaste. Brand new album for this german prog band linked with Versus X. MMP 450
- PHILIPPE GRANCHER: 3000 Miles Away (1977). CD reissue of Philippe Grancher's 1977 album, originally issued on the Pole label. Comparable to Vangelis or Clearlight, this recording is mostly made of instrumental music, piano and synthesizers. MMP449
- SCARLET THREAD: Psykedeelisia Joutsenlauluja. MMP448
- ALTAIR: 3 (live 2000). Third album for this great spanish new progressive band, recorded live in Barcelona in May 2000. This is instrumental-classical-progressive-keyboards-rock with ELP or Triumvirat as primary influences, plus a touch of Genesis and jazz/rock. MMP445
- NOTTURNO CONCERTANTE: Transparent Music. MMP 444 - YLECLIPSE: Prime substance. MMP441
- X RELIGION: Dances of the Gobelins. 2nd release of this band from Uzbekhistan with Vitaly Menshikov (yes, the one and only from the Progressor website) on bass. MMP440
- THE GIANT HOGWEED ORCHESTRA: S/T (MMP439). Newcomers from Finland discovered by Mellow Records. Completely instrumental, they travel somewhere between space rock, prog, psychedelia and some hints of post rock.
- TILION: Insolitariamente. MMP438
- ONZA: Zona Crepuscolar. MMP437
- THE FAR SIDE: Parallelebipedo. MMP434
- LAZONA: Le Notti Difficili. MMP433
- ANCESTRY: Discendenze. MMP 430
- ZAQ: Zaq. MMP427
- DJORDJE ILIJIN: Zabrabjeno Prisluskivanje. (solo project from the leader of ex yugoslavian band Tako) MMP426
- GARDEN WALL: Forget The Colors. MMP425
- OUTSIDE: Freedom. MMP423
- MOON FOG PROPHET: Taunting Tin Bells. MMP420
- SUBMARINE SILENCE: S/t. MMP419
- OVERHEAD: Zumanthum. MMP416
- EDHELS: Saltimbanques. French progressive band. MMP459
- FREE WAVE SYSTEM: Nonostante tutto. 70's album re-issued. MMP410
- MAHOGANY BRAIN: With/Without. MMP402


New jewel box edition from Sony from September 18th, 2015! Here's the list:
+ Area: Are(a)zione (88875135252)
+ Area: Caution Radiation Area (88883775532)
+ Area: Gioia e Rivoluzione (88875135282)
+ Area: Maledetti (88875135262)
+ Stratos Pagani Tofani: R'n'R Exhibition (88875135302)


Italian Progressive Sony Reissue! 2014. In jewel case with remastered sound. Here's the list:

Acqua Fragile: Mass-Media Stars
Banco Del Mutuo Soccorso: Donna Plautilla
Cervello: Melos
Colombo, Roberto: Sfogatevi Bestie
Esposito, Toni: Processione Sul Mare
Esposito, Toni: Rosso Napoletano
Formula 3: Dies Irae
Formula 3: Formula 3
Formula 3: La Grande Casa
Formula 3: Sognando E Risognando
Libra: Musica & Parole
Museo Rosenbach: Zarathustra
Nuova Idea: Clowns
Nuova Idea: In The Beginning
Nuova Idea: Mr. E. Jones
Osanna: Suddance
Pierrot Lunaire: Gudrun
Pierrot Lunaire: Pierrot Lunaire
Premiata Forneria Marconi: Miss Baker
Premiata Forneria Marconi: Performance
Premiata Forneria Marconi: Serendipity
Premiata Forneria Marconi: The World Became The World
Premiata Forneria Marconi: Ulisse
Radius, Alberto: Radius
Reale Accademia Di Musica: Reale Accademia Di Musica
Rocchi, Claudio: La Norma Del Cielo
Rocchi, Claudio: Viaggio
Rocchi, Claudio: Volo Magico N.1
Rustichelli, Paolo: Opera Prima
Volo, Il: Il Volo


Italian Prog papersleeve reissues from Sony/BMG! A new batch of releases is planned for October 14th 2011. Here's the list:

Balletto Di Bronzo: Sirio 2222 (88697976902)
Banco Del Mutuo Soccorso: Darwin! (88697976912)
Tony Esposito: Rosso Napoletano (88697980132)
Formula 3: Formula 3 (88697976942)
Museo Rosenbach: Zarathustra (88697987402)
Nuova Idea: Mr. E. Jones (88697976962)
Perigeo: Azimut (88697976902)
PFM: L'isola di Niente (88697976922)
Rocky's Filj: Storie di Uomoni e Non (88697976892)
The Trip: S/T (88697976972)


Italian Prog papersleeve reissues from Sony/BMG! A new batch of releases is planned for May 31th 2011. Here's the list:

Banco Del Mutuo Soccorso: Io Sono Nato Libero (886979214323)
I Dik Dik: Suite per una Donna Assolutamente Relativa (88697924062)
Flea: Flea on the Honey (82876659342)
Festa Mobile: Diario di Viaggio della Festa Mobile (88697922692)
Formula 3: Dies Irae (88697922672)
Nuova Idea: In the Beginning (82876641232)
Osanna: Suddance (886979228528)
Perigeo: Abbiamo Tutti un Blues da Piangere (886979214521)
Premiata Forneria Marconi: Per un Amico (886979214224)
Claudio Rocchi: La Norma del Cielo (Volo Magico 2) (82876637412)
Claudio Rocchi: Volomagico (88697922652)
Sangiuliano: Take Off (886979226821)
The Trip: S/T (828766303124)
Il Volo: Essere o Non Essere (88697922702)

Another batch was already delivered in February, as follows:

Acqua Fragile: Mass Media Star (88697853642)
Banco Del Mutuo Soccorso: Banco Del Mutuo Soccorso (88697853662)
Capitolo 6: Frutti Per Kagua (88697853622)
Cervello: Melos (88697853602)
Museo Rosenbach: Zarathustra (88697853632)
Nuova Idea: Clowns (88697853652)
Pfm: Storia Di Un Minuto (88697853682)
Quella Vecchia Locanda: Il Tempo Della Gioia (88697853672)
Alberto Radius: S/T (88697853612)
Rovescio Della Medaglia: Contamination (88697853692)



Papersleeve releases from Vinyl Magic / AMS

Algebra: JL. AMS173CD. 2009. JL stands for Jonathan Livingstone and the album is indeed a conceptual one, inspired by Richard Bach's Jonathan Livingston Seagull. Musically speaking, the basic structure of this concept album can surely be seen as belonging to progressive rock, embracing at once different influences from jazz to folk, from fusion to opera, from classical music to a more traditional songwriting approach, never forgetting the strength of the typical Italian melody, which has been so appreciated abroad over the years. Apart from the well-known Algebra band, the project features some illustrious guests whose credentials shine in the firmament of progressive rock, beginning with Steve and John Hackett (the former Genesis guitarist plays a short but stunning solo on "Il Molo Deserto", while his brother adds his wonderful flute playing to three tracks); two of the most characteristic singers of the 70's also can be heard within: the dreamy voice of Le Orme's Aldo Tagliapietra (who introduces the protagonist of the story) and the raving singing of Osanna's Lino Vairetti.
All Traps On Earth: A Drop of Light. CD (AMS300) or LP (AMSLP145). Nov. 2018. All Traps on Earth is the name chosen by Änglagĺrd's founding member and bassist Johan Brand for this project of his, involving guitarist Thomas Johnson and drummer / percussionist Erik Hammarström from the same 'source band'. They are joined by Johan's talented daughter, Miranda Brand on vocals, as well as a plethora of guests from the Swedish scene. Almost five years of painstaking work and an obsessive care and attention even for the smallest details have led to the creation of an exceptional work that starts Änglagĺrd's music, amplifies its complexity and epicness, and enriches its sonic spectrum thanks to the presence of five other musicians on guitar and wind instruments. As for instrumentation, improvisation, dynamics, rhythmic shifts and atmosphere, All Traps on Earth have put no limits, releasing a monumental record, destined to leave a mark not only for the current year 2018, but also in the future to come. Available in papersleeve CD format and double 180gr. black vinyl with insert and gatefold cover.
Alphataurus: Prime Numbers (AMS233CD). 28/02/14. By great popular demand, Alphataurus return with the integral legendary performance filmed at the historical Progvention 2010 event, which saw them reunited after more than 35 years. The DVD "Live Reunion", attached to the "Prime Numbers" release, also contains a documentary on the history of the band, with vintage shootings and photos and interviews of the band members. The audio side of "Prime Numbers" consists of a four tracks CD, for nearly 50 minutes of music: these are the three long tracks "Claudette", "Valigie di Terra" and "Dopo l'uragano", recorded live on three different occasions, and a 'Radio edit' version of "Gocce", which was made especially for Record Store Day 2013. The first 500 copies are printed in a special deluxe format, consisting of a mini-booklet enclosed in a 15 x 25cm horizontal cardboard slipcase.
Alphataurus: Live in Bloom 2010. CD & LP. AMS205CD or AMS49LP. 09/03/12. The vinyl release contains all the tracks of their debut work, while the CD contains the whole concert with some fantastic unreleased tracks, that were played that night of November 6th 2010. The artwork is by Adriano Marangoni, the same man who designed their legendary debut album! Choose between the papersleve CD or Deluxe 180 gr. LP (clear blue or black) edition!
Alluminogeni: Scolopendra. VM121CD. The album, from 1973, is very well made, mainly based on Hammond organ and other keyboards, with good instrumental parts
Alphataurus: AttosecondO. AMS 212. 28/09/12. Following the release of the recent "Live in Bloom", here is a new album with five long tracks, complex and intense, a prog-hard rock that reads back the never forgotten '70s feelings and sounds with a modern awareness and production. The front artwork is again made by Adriano Marangoni, the same artist who, almost 40 yeas ago, painted the marvellous debut album cover. CD papersleeve/mini-LP edition.
Alusa Fallax: Intorno Alla Mia Cattiva Educazione (1974) VMCD 103. New superbe reissue of Alusa Fallax's progressive album from 1974. It includes a detailed 20 pages booklet with original LP labels, vintage photos and promo posters and a long long interview with their keyboards player!
Apoteosi: S/T. AMS233CD. May 2015. Papersleeve CD reissue of the sole album released by this band in 1975. It stands still today among the hidden and precious gems delivered from a florid era of artistic ferment and showed some musical affinities with the British models of that time, especially the Canterbury scene
Area: Gli dei se ne vanno (VMLP142). This is the 7th release (1978), which has never been reissued on vinyl before! The record contains some good progressive songs and some close to free-jazz as well. Gatefold cover, label replicas and 180 Gr. vinyl.
Asia Minor: Points of Libration. AMS (AMS326CD). Street date: 29-01-21. Asia Minor is a Franco-Turkish progressive rock band led by two Turkish musicians who settled in Paris as students back in the 70's. This new studio album - their third opus - shows their return, with a renewed line up. A melancholic and sometimes furious music, with lyrics mainly sung in English - and occasionally in Turkish.
Baba Yoga: L'uomo Progressivo. AMS (AMS298CD). Nov. 2018. Behind this multi-stylistic project are the two main actors: Gianfranco Salvatore, who in particular collaborated with jazzman Steve Lacy in the 80's and 90's, and Danilo Cherni, Antonello Venditti's keyboard player for the last 30 years and, recently, also part of the Goblin Rebirth line-up. While music is here an excellent pout-pourri of genres, the Italian lyrics are ironic, desecrating, surreal, but also provocative and reflective. On the visual aspect, the artwork of the album is fulfilled with verious beautiful paintings by contemporary artist Vincenzo Faraldo. Several guests have also been invited: Vittorio Nocenzi (Banco del Mutuo Soccorso), Luciano Regoli ( Return Receipt), Peppe Servillo (Avion Travel), Fabio Pignatelli (Goblin), Alvaro Fella (Jumbo), Lino Vairetti (Osanna).
Baffo Banfi: Galaxy my dear. VMCD099. 1978 solo album reissue by Biglietto per L'Inferno keyboards player "Baffo" Banfi. Electronic keyboards influenced by Klaus Schulze, including one bonus track. Deluxe papersleeve CD edition, gatefold cardboard cover, detailed booklet with vintage photos and original LP labels.
Balletto Di Bronzo: On the Road to YS... and Beyond. AMS 200 CD. 04/01/12. Taken form master tapes and remastered by Gianni Leone and Nicola di Gia in 2010, here is the demo recording made by the band in 1971 at Phonogram studios Milan, featuring the embryonic versions of two songs that would later be merged into YS (Introduzione and Secondo Incontro), with English vocals and arrangements that are quite different than the final ones. This release is also augmented with various live bonus tracks: Chile in 2005, Mexico 2006, Rome 2007 and a few other things.
Luciano Basso. The classical album "Voci" from 76 is now reissued (AMS123CD). Voci is one of the few Italian record dealing with electronics, representing an interesting mix of classical-influenced progressive music and avant-garde. The record contains five long instrumental tracks (plus one bonus track, taken from the 1975 recording session), with keyboards to the fore and backing electric instruments. Also available as AMS 124CD is his newest album "Free Fly". 12 sparkling piano gems nicely mixed with some violin and cello interplay. Luciano Basso plays expressive and somehow "real" progressive music, mixing the Italian classical tradition with a personal, spontaneous and colourful approach. Stunning audiophile recording quality.
Luciano Basso: Open. AMS (AMS281CD). Dec. 2016. Eleven tracks of solo piano, originally released at the turn of the century, now presented as papersleeve edition.
Luciano Basso: Cogli Il Giorno (AMS142CD). First CD release for the ultra-rare second work (78) by acclaimed keyboardist Luciano Basso. As usual a great instrumental work, mostly unknown, underrated and of course very rare in its original LP form. Musically it is the usual and great blend of classical-influenced progressive music and avant-garde, just as its stunning debut "Voci". Among the guest musicians on this album, Leonardo Dosso from Gruppo D'Alternativa
Biglietto Per l'Inferno: Vivi. Lotta. Pensa. AMS257CD. May 2015. Once again the band's effort focuses on the recovery of the old Biglietto's tracks from the 70's, in particular from their second LP "Il Tempo della Semina"; the tracklist also includes the brand new song Narciso e Boccadoro and l'Amico Suicida, the latter taken from the legendary eponymous 1974 album.
Biglietto Per L'Inferno.Folk: Tra L'assurdo E La Ragione. AMS 175 CD (2009). Huum, you're wondering why *.folk* has been added to a familiar band's name? Well, for the first the band's classics have been rearranged! For the second, by a new band featuring original band members Pilly Cossa, Baffo Banfi, Mauro Gnecchi AND young talented north Italian folk musicians + a great female singer. For the third, blessed by the approval and contribution of singer/lyricist/flautist Claudio Canali, today retired in a monastery (the CD namely features one previously unreleased song composed by him). Therefore the newly recorded and re-arranged old tracks are ready to get a second shining life!
Biglietto Per L'inferno: S/T. AMS 172 CD. This historical album is now benefitting of a special 35th anniversary release. Directly remastered by the band, for the first time ever we hear the exact original vinyl, as the previous CD releases always lacked over one minute of music of the "L'amico suicida" song. This reissue faithfully reproduces the original single sleeve, is limited to 500 copies and printed in Japan with audiophile techniques.
Biglietto Per L'Inferno: Il Tempo Della Semina (1974). BTF papersleeve CD (TRI 1009 CD). The historical second album from one of the most famous and original Italian progressive band from the 70's scene. Now available in the brand new deluxe papersleeve CD edition.
Bill In The Tea: Big Tree. AMS234CD. May 2014. Here is a young and talented band from Sicily and this is basically their full-length debut record. It is mainly instrumental, showing high technical skills featuring a classic rock line-up with keyboard, guitars, bass, drums and a violinist. Musically speaking it is an exciting and fresh blend of Italian progrock with some jazz and post rock influences always keeping a marvellous mediterranean approach to their tunes. Bands that come to mind are the more jazzy PFM (Jet Lag period), Perigeo, DFA, but also King Crimson or even the US Canterburians Happy the Man.
Blocco Mentale: Poa. Vinyl Magic VM032CD. 09/09/11. After the coloured LP release, this little gem is now also available as paper sleeve CD!
Breznev Fan Club : L'Onda Vertebrata. AMS 191 CD (2010). A mysterious band, only known to very few collectors, they where noticed at first for their contribution on the hopeless sold-out Italian Prog sampler that was a bonus to the same-named book. Breznev Fan Club were born in the deep south of Italy, namely Montescaglioso (MT) at the beginning of the 80's and probably it is the first prog band from Lucania to release a CD. With this album, recorded in 2009 with new musicians from Lucania and Puglia, Breznev Fan Club show a part of their music production of the last twenty years. More than a proper band, BFC are an ensemble with great guest star that perform the compositions of Rocco Lomonaco, somewhere between avant-prog and contemporary classical music, with rock and jazz rhythms, surrounded by the poetical Sprechgesang of lyricist Franco Sciscio. If you look for comparisons, Breznev Fan Club are close to Picchio dal Pozzo, representing their logic sequel in terms of musical skill and irony.
Sandro Brugnolini: Overground. AMS 157CD. This rare album from 1970 has been finally reissued on CD by AMS, in a limited pressing of 500 copies. It is a nice instrumental record not far from the style of Blue Phantom and featured among the players future Perigeo bass player Giovanni Tommaso
Buon Vecchio Charlie: S/T. AMS181 CD. Finally available again after being out of print for nearly 10 years, this symphonic prog gem dated 1972 is now available again in the usual papersleeve AMS format. This is a fantastic album of pure complex Italian symphonic prog with a great interplay between flute, guitar and organ, strong classical influences, a solid musicianship, really sounding like the big names (PFM, Banco, Orme and Quella Vecchia Locanda come to mind) of those years.
Califfi: Fiore di Metallo. VM119CD. A very good prog album by a band from Florence, based on organ and moog sounds, with two outstanding instrumental tracks.
Camaleonti, I: Che Aereo Stupendo ... la Speranza. Vinyl Magic papersleeve (VM150CD). 2011. Very popular in Italy during the 60's and 70's, like many other beat and pop groups, I Camaleonti had slight progressive influences in some of their 70's albums, notably this one from 1976. It is a good album with heavy guitar riffs by Valerio Veronese, close to New Trolls. The title track is a wonderful track with Pink Floyd influences. Maybe an album which was released too late for its style, but a very tasty one.
Campo Di Marte: S/T. AMS 101 CD. The new edition has been completely remastered under Enrico Rosa's direction, resuming the original feel and the original track list of the 1973 recordings! Their debut album rates among the best known records from the original italian progressive music scene of the 70's.
Capsicum Red: Appunti Per Un' idea Fissa. Feb. 2014. Vinyl Magic papersleeve reissue (VM050CD), with 4 bonus tracks from vintage singles. Side 1 contained the long Beethoven-derived Patetica suite, a very interesting piece of classical prog with keyboards to the fore.
Celeste: Principe di un Giorno (AMS254CD). Feb. 2018. The first and only album made by this Ligurian group born from the ashes of Il Sistema has always been one of the most requested titles in the AMS catalog! Already released on vinyl and in two different versions of a precious 4 CD box (The Complete Recordings 1969-1977) fulfilled of unreleased tracks - all of which went soon soldout - it is here presented as papersleeve CD, with the addition of three bonus tracks; two of those ("Prince of one day", "Far white halo") come from the recordings of the English version of "Principe..." with Nikki Barton's female voice.
Cellar Noise: Alight. AMS279CD. Feb. 2017. Very young progressive rock group from Milan that play completely original English-sung compositions, paying homage to the classic sound of the 70's and looking towards the future at the same time. "Alight", their full-length debut, given the young age of the musicians involved, impresses on the songwriting maturity level, both from the musical and the lyrical points of view. This is a concept album whose musical component is solid, built on large Hammond and mellotron soundscapes, on which piano, keyboards and guitar scores are played with fine taste, always at the service of the melody and the narrative concept. Artistically directed by Fabio Zuffanti, it is a completely 'made in Italy' production, but with an international flavor!
Christadoro: S/T. AMS 280. Street date: 13-01-17. New collaborative project led by drummer / percussionist Mox Christadoro, whose pathes crossed the legendary Fabio Zuffanti! Their encounter has eventually given birth to a new musical creature, Christadoro, that sees in its line-up, in addition to the two instigators:
- Pier Panzeri (current member of Il Biglietto per l'Inferno) on guitars
- Paul "Ske" Botta (founder of international cult projects like Yugen and Not a Good Sign) on keyboards
- Andrea "Mitzi" Dal Santo (already with the hard-metal supergroup Noize Machine) on vocals
The self-titled debut album, recorded in spring 2016 and artistically produced by Livio Magnini (Bluvertigo), revisits in an original way the unique and valuable great school of Italian songwriters' era. To complete the picture, there are excellent guests like Franco Mussida, in his first post-PFM official appearance, or Giuseppe "Pilli" Cossa, keyboardist and founder of the Il Biglietto per l'Inferno, who closes with a piano coda the track "L'operaio Gerolamo", originally written by the extraordinary duo Dalla/Roversi. It will also be released on vinyl (AMS LP129).
Cincinnato: S/T (1974). AMS 102. Never reissued on CD until today !!! Featuring some great progressive and jazz-rock tracks and an incredible 20-minutes long suite. This fabulous CD reissue was licensed by band members and is packaged in a gorgeous papersleeve CD including a detailed booklet with many unreleased vintage photos, lots of historical infos. The CD even includes 3 bonus tracks: a long suite recorded in 1972 and two new songs performed by Cincinnato today!
Circus 2000. Both albums - S/T (1970. VM014CD) and "An Escape From a Box" (1972. VM015CD) - are re-issued as papersleeve CDs with bonus tracks (4 on the eponymous album), Obi and extended liner notes!
Citta' Frontale: El Tor (74). Vinyl Magic VM135CD. Sept. 2010. Cittŕ Frontale were in fact two different bands, the first one being active in 1970 before Osanna were formed with four of that later band members and Gianni Leone, that left to join Balletto di Bronzo. Compared to Osanna's albums, "El Tor" sounds much more lightweight, with some jazz-rock influences. Now available as papersleeve CD!
Michele Conta: Endless Nights. AMS papersleeve (AMS 306). Street date: 18-10-19. This is the first album containing Michele's original compositions after his departure from Locanda delle Fate in the early 80's, with whom he played the piano. It took a very long time to complete this album but, on the other hand, its author had all the time and freedom necessary to take care of everything in detail, especially the choice of his collaborators and the recording studios: among the first we see Gavin Harrison on drums, while the legendary Abbey Road reigns is the glorious touch amidst the latter! The six tracks of the album are the result of the encounter between the sensitivity and the elegance of an artist who personally experienced the golden age of prog-rock and the modernity and immediacy of rock and modern music productions; a record that is therefore born of a strong contrast, consequently surprisingly balanced and thoughtful.
Curva di Lesmo: S/T. AMS (AMSCD245). Oct. 2015. Another new incredible project is born from the prolific Genoese prog scene, from the minds of Stefano Agnini (La Coscienza di Zeno) and Fabio Zuffanti (Finisterre, La Maschera di Cera, Hostsonaten...), bound by a hidden passion for surrealist, gothic and horror vintage comic books. Musically, the album consists of three long tracks for more than 50 minutes of solid symphonic/theatrical progressive rock, a rock opera sung, or rather interpreted in Italian. The first part is more adventurous and pushes La Curva di Lesmo's music towards folk, pop, electronic, new-prog and symphonic atmospheres, unusual even to the two composers. The second part is more classical with a long progressive suite reminiscent of the Zuffanti's work with La Maschera di Cera. References here are: Opus Avantra, Il Baletto di Bronzo, Pierrot Lunaire, Semiramis, Cervello; but there are fragments of the Genovese songwriting school (Fabrizio De André) and electro-vintage moments (those of Italian seventies obscure groups such as I Guardiani della Galassia, Automat and others).
Dalton: Riflessioni: Idea d'Infinito (1972). VM 012 CD. Reissue of a great album by prog outfit with nice flute playing. The remastered release also adds one bonus track
Dedalus: Nomos Apache Alpha. 30+ years after their last work, the group gives us at last a new record. This is an interesting avantgarde rock album. CD is packaged into a beautiful gatefold papersleeve edition, with a deluxe cover artwork similar to ECM jazz products and booklet with liner notes and album details written by Dedalus historic member and leader Fabrizio Bonansone. A Vinyl Magic release (VM 097).
De De Lind: Io non so da dove vengo (73).
Deelay: S/T. AMS285CD. June 2017. Self-titled debut album of a surprising trio from Rome, consisting of musicians Dario Esposito, Federico Procopio and Roberto Lo Monaco: three session-men and music experimenters whose main instruments are drums, guitar and bass respectively. Deelay is a transversal album, complex, layered, full of unexpected stylistic changes, collectively written by the trio and born of improvisations that have subsequently been structured into songs; entirely instrumental, based on the contrast that comes from the succession of different atmospheres and dynamics, it crosses very different genres such as progressive rock, fusion, ambient music and post-rock blend harmoniously. Odd times, polymetrics, and a lot of research on the sounds of individual music instruments create an album that is technically complex and perfectly enjoyable at the same time, where emotion and feeling prevail over the technique itself.
Delirium: "Lo Scemo e il Villaggio" (72) and "Dolce Acqua" (71) are now released as papersleeve CDs by Vynil Magic (respectively VM145CD and VM149CD).
Maurizio Di Tollo: Memorie di uno Sparring Partner. AMS262CD. Sept. 2015. This album marks the return of Maurizio Di Tollo (Distillerie di Malto, Moongarden, Maschera di Cera, Hostsonaten), three years after his successful solo debut "L'Uuomo Trasparente". The list of guest artists involved is really extraordinary, including among other Vittorio Nocenzi from Banco del Mutuo di Soccorso.
Duello Madre: S/T. VMCD127. Reissue of the band's sole album done in the 70's (73). This is a jazz-oriented album with just one single vocal track. Duello Madre was a sort of superband as it included 2 members of Osage Tribe and drummer Dede Lo Previte from Circus 2000 (he joined Nova after the band's split while the bass player went to Il Volo).
Ellesmere: Wyrd. AMS (AMS317CD). Street date: 04-12-20. Ellesmere, a symphonic-prog music project founded and led by Italian multi-instrumentalist Roberto Vitelli, author of all the music and lyrics, surprisingly comes back just one year after their second album "Ellesmere II / From sea and beyond" with an amazing work in terms of freshness, energy, impact and meticulous attention towards its sound and arrangements. As per tradition, "Wyrd" also involves a series of prog-related prestigious guests: Mattias Olsson (Änglagĺrd, White Willow / drums), Tomas Bodin (The Flower Kings / keyboards), David Cross (King Crimson / violin), John Hackett (flute), David Jackson (Van Der Graaf Generator, Osanna / saxophone), Tony Pagliuca (Le Orme / keyboards), Luciano Regoli (Raccomandata Ricevuta Ritorno / voice), Fabio Liberatori (Loy & Altomare, Lucio Dalla, Ron / keyboards) and Giorgio Pizzala (vocals). Papersleeve CD edition with 24x36cm mini-poster.
Ellesmere: From Sea And Beyond. AMS (AMS302CD). November 2018. Led by the Italian multi instrumentalist Roberto Vitelli, who wrote the music and the lyrics of every song and took care of most of the bass and keyboards parts on the seven tracks that are part of the concept, this is following the band's debut album, which came three years ago. "Ellesmere II" sounds way more energetic and varied compared to the previous work. It's not difficult to find similarities with the great prog acts of the past: Yes immediately does spring to mind, but also King Crimson during the rawest parts (a quote from Red is hidden in the second track), UK challenging jazz prog, the symphonic attitude of ELP, Kansas tension towards melody, the breathtaking chord changing sequences typical of Magellan and Cairo, the intimate and gloomy mood from early Peter Gabriel productions. Vitelli also asked some outstanding musicians to join him on his journey: Robert Berry (3, Keith Emerson) on vocals; Trey Gunn (King Crimson, David Sylvian, UKZ, Security Project) at the Warr Guitar; David Jackson (Van der Graaf Generator, Osanna) on saxophones; Alan Benjamin (Advent, Mirthrandir), Brett Kull (Echolyn), Davy O'List (The Nice, Roxy Music) and Keith More (Arena, John Wetton) on guitars; Marco Bernard (The Samurai of Prog) on bass; Daniele Pomo (RanestRane) on drums. The album artwork is also a piece of art, as it was specifically created by the English painter and designer Colin Elgie (also part of the famous Hipgnosis Studio), the same who drew Genesis' "A Trick of the Tail" and "Wind and Wuthering" sleeves back in the 70's. Papersleeve CD edition with 24x36cm mini-poster.
Ellesmere: Les Châteaux de la Loire. AMS259CD. Sept. 2015. Ellesmere is the brainchild of Roberto Vitelli, bass & guitar player from Italian prog band Taproban. As opposite to the bombastic sound of the band, Ellesmere focuses on an acoustic and yet symphonic approach, delivering a stunning 40 minutes suite much in the style of early Genesis and Anthony Phillips works (ref. The Geese and the Ghost). As the title suggests, every section of the suite is dedicated to one of the ancient French castles that reside along the Loire river. Several acoustic, classical and 12 strings arpeggiato guitar layers are topped with beautiful strings and flute melodies (John Hackett is guesting on most of the tracks) and an original vintage Mellotron provides further orchestration. Special guests also include Daniele Pomo from RanestRane on drums and percussion while vocals master Luciano Regoli (Raccomandata con Ricevuta di Ritorno, Samadhi) added multitrack vocal harmonies on four songs. The icing on the cake is a very special and rare feature by Anthony Phillips himself as The Narrator.
Eneide: Uomini Umili Popoli Liberi. Papersleeve AMS 190 CD. 2011. This album was scheduled for release and recorded in late 1972, but went only released in the early 90's, both on vinyl and CD in a limited pressing; it has been out of print for many years now. It's a very good album made of ten short songs with little instrumental parts but competent playing, especially when the solo instruments (especially organ, guitar and flute) are given a leading role. This 2011 reissue is on deluxe papersleeve, remastered by Eneide's Gianluigi Cavaliere, and features extended liner notes, plus two bonus tracks from an unreleased second project, a concept album dedicated to "Oblomov", a Russian novel written by Ivan Goncarov.
Eris Pluvia: Third Eye Light. AMS 185 CD. 2010. Nearly twenty years after their first album, the band from Liguria celebrate their comeback with a new concept album, continuing the themes of the previous album. Eris Pluvia play a majestic classic progressive rock, symphonic yet pastoral with influences ranging from bands like Camel and Pink Floyd, through the best international neo-prog and the classic Italian prog of the seventies.
Eris Pluvia: Tales From Another Time. AMS (AMS303CD). Street date: 01-03-19. Following the release of "Different Earths" (2016, AMS276CD), Eris Pluvia have further raised their compositional level, without denying in any way their trademark: Camel and Pink Floyd remain the main references but, more than the 70's, Eris Pluvia seem here to take inspiration, thanks to a proper dosage of electronic music and to the guitar and drums sounds in particular, from the following decade. This, however, does not mean that the band has indulged to some easy 'commercial' solutions: the six long tracks of the album - for a total of one hour of music - remain totally faithful, in their structure and purpose, to the classic 'progressive' creed, offering long instrumental sections and folk/pastoral interludes with the flute in evidence. More and more modern, yet still faithful to the past: sounds like a paradox, but Eris Pluvia manage to be both with apparent natural simplicity.
Eris Pluvia: Different Earths. AMS (AMS276CD). Street date: 17-10-16. "Different Earths" comes six years after its predecessor, renewing its formula and giving us a band still inspired, who prefers to the display of instrumental technique typical of certain progressive rock standards a more delicate and linear, heartfelt and exciting approach. Eris Pluvia's reference names have not changed over time: hints of Camel and Pink Floyd can be heard especially in the guitar solos, in the flute melodies and in the sustained keyboard sounds.
L'Estate Di San Martino: ESM#40. AMS256CD. 26/06/15. Coinciding with their 40th anniversary, this album is a re-recording of their previous album from 2012, reduced to the essential sounds on one hand, while adorned on the other with numerous interventions of wind instruments (flute, saxophone, bagpipes), contributing to give "ESM # 40" inedit jazz veins.
L'Estate Di San Martino: Talsete di Marsantino. AMS 203 CD or AMS 203-2 CD+DVD. This particular ensemble founded in 1975 in Perugia, Italy, was only able to release a 7" single in 1978 before disappearing. Their *real* start had to wait until 2006, with the release of a live album followed the following year by a studio album. And now, five years later, comes their third album, almost completely instrumental, mainly based on great acoustic guitar arpeggios and electric solos, keyboard soundscapes and beautiful flute and sax inserts. Even if practically avoid of lyrics, the album is a concept that whould be listened while reading the notes in the booklet, telling about Talsete, an imaginary character, an archivist whose aim was to collect and preserve human knowledge and who fronts his greatest *battle*, against the passing of time ad memories. This greatly appreciated comeback sees also the participation of some prominent artists of the progressive rock scene: singers Francesco di Giacomo (Banco del Mutuo Soccorso) and Bernardo Lanzetti (Premiata Forneria Marconi, Mangala Vallis), guitar prog hero Steve Hackett (Genesis). This special edition features a DVD with videos under the audio tracks made by the band.
L'Estate Di San Martino : Febo. VM129CD. After the overwhelming success of the papersleeve release of their 1983 concert in Perugia (Alder, AMSCD126), Estate di San Martino decided to reunite with the original line-up, composing a brand-new work for the AMS label in 2006. "Febo" is an outstanding gem, a concept album in the best tradition of Italian melodic Progrock, highlighted by a superb musical production with complex but still beautiful atmospheres and skilful musicianship.
Finisterre: XXV. AMS (AMS307CD). Street date: 17-05-19. This new album, coming as the title implies 25 years after the creation of the group, confirms its return to the scene and delivers Finisterre's entire first album completely re-recorded in the studio, by a line-up that includes the founders Fabio Zuffanti (bass and vocals), Stefano Marelli (guitar and vocals) and Boris Valle (piano and keyboards), joined by Agostino Macor (keyboards and synthesizers) and Andrea Orlando (drums and percussion), plus a long series of guests who have contributed to reshape the atmospheres of the band's self-titled debut. The album is available as CD papersleeve and as double 180 gr. black vinyl with gatefold cover, both with a brand new artwork. The vinyl edition also contains an exclusive 10-minute 'long version' of the "...dal caos", lasting twice as long as in the CD version!
Finisterre: In Ogni Luogo. AMS152CD. 2010 remastered edition of the third album originally released by Finisterre for Iridea records in 1999. This papersleeve CD reissue has been carefully remastered, has a renewed artwork, new liner notes and four completely unreleased tracks dating back to the recording sessions of 1998. An italoprog landmark finally available again!
Ivano Fossati / Oscar Prudente: Poco Prima dell'Aurora (1972) VMCD 104. New reissue for the second Ivano Fossati album, soon available in BTF's own papersleeve VM CD series, with detailed booklets including all the lyrics in Italian and German plus the original LP labels, extensive liner notes, a reproduction of the original poster that came with this LP.
Gan Eden - Il Giardino delle Delizie: Goodbye. AMS (AMS296 CD). Street date: 27-07-18. After almost ten years later, comes now "Goodbye", a multifaceted 19-track album with a preeminent side made of classical-symphonic music and keyboard improvisations; however, the real prog-rock element hasn't been forgotten and there are also tributes to the classical composer Johann Sebastian Bach and to the popular iconic Lucio Battisti. A final reminder: Gan Eden is the solo project of multi-instrumentalist Angelo Santo Lombardi, who on this album sings and plays a wide variety of keyboards, acoustic guitar and percussions.
Gan Eden - Il Giardino Delle Delizie: Ritratto Di Ballerina. AMS 164 CD. Sept. 09. The project of keyboard player and vocalist Angelo Santo Lombardi has taken the world of Italian prog by storm, adding influences of such Italian prog giants as Banco, PFM and Orme to the keyboard wizardry of a Keith Emerson. Ritratto di Ballerina is the logic follow-up to its predecessor, while being more complex, compact and with a slightly harder edge. Quality standards remain unchanged, while the somehow playful atmosphere of the debut has moved to a stronger awareness. This record represents the artistic maturity of the Gan Eden project, that confirms itself as one of the best bands of the actual prog scenes. As usual, the album is available as a beautiful vinyl replica CD.
Garybaldi: Astrolabio (73). VM 116CD. This reissue CD includes a light booklet with liner notes only
Garybaldi: Note Perdute. AMS179 CD. 2010. An amazing collection of rarities for one of the most important bands of Italian 70's prog-rock: Garybaldi. This anthology contains a track that was meant to be included in their Gleemen debut, some live and alternate versions recorded between 1969 and 1998, and an amazing gem, three live tracks recorded during the Naples Be-In festival of 1973, one of the very few testimonies of those legendary festivals, as in those times no one used to record gigs in Italy! The CD version of this release also includes a special DVD documentary dedicated to Garybaldi with some amazing interviews and vintage videos.
Garybaldi: Nuda. VM114CD. Packaged in a gorgeous three-folded papersleeve CD displaying the beutiful original artwork by famous italian comics designer Guido Crepax in full shape. The reissue CD includes a detailed booklet with vintage photos and lots of historical infos.
Garybaldi: Storia di un'altra Cittŕ. AMS (AMS269 CD). Street date: 10-06-16. Sixteen years after the previous album "La Ragione e il Torto" and, thanks to a fresh, fluid and inspired songwriting, this new studio album gives new vitality to a fundamental band of the early 70's Italian rock. Guitars and keyboards are dominating, two instruments that project the album towards the future rather than looking wistfully at the past. The work is completed by the beautiful illustrations painted by the artist Pietro Spica, who here renews his collaboration with the group after his 'Garybald-ish' artwork for the previous "Live in Bloom". There are also two very special guests, respectively on the songs "Vicino in un Momento" and "William Fix": guitarist Bambi Fossati - sadly missed in 2014 - and David Jackson (Van Der Graaf Generator) on sax and flute.
Genco, Robert: Beyond the Life (Oltre la Vita). AMS 182 CD. April 2011. 1977 was in Italy - as well as many other places in the world - a year starting the decline of progressive music and too many good things didn't benefit of the right conditions for a proper release, becoming left for too long in the vaults; this is the case with this one, never reissued for almost 40 years! Even if drummer Robert Genco had made a nice album where Italian prog cohabits with sophisticated jazz-rock, showing signs of many influences: James Senese & Napoli Centrale, Perigeo, Osanna, Dedalus or international names like jazz-rock icon Chick Corea but also lesser known artists like Canzionere del Lazio; now you can judge by yourself!
Germinale: Scogli di Sabbia. VM 108. Germinale's brand new album! with unreleased material, live material and assorted live tracks.
Gruppo 2001: L'Alba di Domani. AMS 198 CD. Sept. 2012. Originally released in 1972 and reissued through the years only in Japan and Corea, the only LP ever recorded by Gruppo 2001 is now available again in a new deluxe edition in the classic papersleeve/mini-LP format. The album tracks are mostly based on acoustic guitar arpeggios and keyboard layers, but they sudden turn progressive when the drums enter and mark the pace to Moog solos and acute vocal harmonies. A balanced mix of soft and heavier moments forge a great debut album, sadly the only one ever released by the band!
Gruppo D'alternativa: Ipotesi (1972). AMS papersleeve CD (AMS 114 CD). Another great Italian rarity album from 1972 !!! Complex and excellent Italian prog, with classic moments, jazz-rock influences in the Canterbury vein, acoustic parts, sudden rhythm changes and complex arrangements, in a few words everything we love from vintage Italian prog! The nine tracks of the CD are connected to form two long suites. A superbe historical italian album and never released on CD before !!!
Hero: S/T (1974). AMS 104. Hard-prog recording by Italian trio, originally released back in 1974 for an obscure German label. A very pleasant music style overall, at times close to harder New Trolls, but Hero are mainly influenced by the hard-prog style of the British bands of the 70's released on the historic Vertigo label.
Homunculus Res: Andiamo in Giro di Notte e Ci Consumiamo nel Fuoco. AMS314CD. Street date: 24-07-20. After three albums on today's defunct label AltrOck, the band comes with a new opus, whose title is metaphorically pointing at the exacerbation of our modern consumer society. The music is here more essential and direct than before and all the songs contain more or less explicit references to fire, light, heat, electricity, as well as numerous metaphors, subliminal messages, mystical and dark presences, and many other details that make this work layered and complex.
Hostsonaten: Symphony N.1 - Cupid & Psyche. AMS258CD. April 2016. On this new album, Zuffanti collaborates with keyboardist Luca Scherani (La Coscienza di Zeno, La Curva di Lesmo), the primary responsible for arrangements and orchestrations. The classical/symphonic element, always present in every Höstsonaten album, here is further emphasized and elaborated, and constantly mixed with the urgency of rock music, the elegance of jazz and the timeless folk charm. The sources of inspiration are clear: Stravinski and Tchaikovsky for the classical component, the most symphonic Genesis and our beloved New Trolls, in their ?Concerto Grosso? version. The album is entirely instrumental, but each of its ten songs is associated with a chapter of the "Cupid and Psyche" novel, a famous story written by Lucius Apuleius in his "Metamorphoses", here especially revisited by writer Pee Gee Daniel.
Hostsonaten: Alive in Theatre: The Rime of the Ancient Mariner - Chapter One. CD+DVD. AMS (AMS 227 CD). 2013. Thanks to Susanna Tagliapietra, who helped bringing alive the musical world of Zuffanti by creating a multimedia work and reproducing on stage the supernatural universe of Coleridge with multimedia elements, dance and stage actions, the first of the shows was held on December 16, 2012 at the prestigious Teatro Verdi in Genoa, getting a great success. From that evening comes this double album, containing a DVD with the shooting of the show (and a funny backstage) and a CD with the audio recording of the evening. Compared to the studio version, published on CD last year, the theatrical version contains many new arrangements and a brand new piece ("Interlude").
Hostsonaten: The Rime of the Ancient Mariner. AMS 208CD. Street date: 09/04/12. The idea of making a musical transposition of the famous Samuel Taylor Coleridge's poem "The Rime of the Ancient Mariner" was conceived by Fabio Zuffanti years ago in 1995, but soon abandoned until today, right after the release of the four chapters of the successful "Seasoncyle" tetralogy about the four seasons. Here's the first part in a series of two volumes dedicated to the "Rime...". The music is, if possible, more symphonic, theatrical and majestic than ever, with touches of celtic music, hard/new-prog and much more, developed in five long compositions. The vocal duties rely on five different vocalists - among them Alessandro Corvaglia from La Maschera Di Cera - with the aim to explore, interpret and give the listener the emotions of the dark and dreamy poem by Coleridge. Several guests have also been invited to this new adventure
Hostsonaten: Summereve. Papersleeve AMS 194 CD. 2011. Musically the first but coming last, here's the final part of the Seasons Cycle Suite, no need to say ... dedicated to summer! This record is close to "Springsong", containing positive, sparkling moments, being influenced by ethnic and folk music. At the same time it is also somehow reminiscent of "Winterthrough", but for sure "Summereve" is the most progressive symphonic record of the seasons cycle, as the contribution of a real string quartet make the sound even more majestic and dream-like.
Hostsonaten: Autumn Symphony. AMS168CD. 2009. Second part of a "musical painting" in four movements dedicated to the four seasons and called the "Sesasoncycle Suite", Autumn Symphony is following the releases of Springsong in 2002 (reprinted in a new version in 2009) and Winterthrough (2008), respectively parts 4 and 3. The brain behind this project is Fabio Zuffanti, one of the most creative and active Italian musician of the last 15 years, band leader in groups such as Finisterre or Maschera Di Cera. In the present album, the melancholic feeling (at its highest in the winter chapter) gives life to many moments of pure musical poetry. The music seems often like a lost soundtrack of some Andreij Tarkowskij' movie, a very important director and one of the greatest inspiration for Fabio's music and life. The jazzy influences (mainly British jazz, the one of groups such as Nucleus), more evident in this album, are united with a chamber music mood. The acoustic instruments (violas, violins, cello, trumpet, double bass, etc...) are often supported by a rock rhythm section with great mellotron and moog sounds. The voice, for the first time in the "Sesasoncycle Suite", flies high and brings the autumnal vortex to the winter spirals, falling deep in the abyss and leaving the listener alone with his emotions.
Host Sonaten: Springsong (AMS153CD). This remastered edition will be launched on March 21st, 2009, the very day of the Spring equinox! Springsong is the 4th and final chapter of Hostsonaten's "Seasoncycle Suite", originally released in 2001. The original Cd has been out of print since a few years and AMS records decided not only to reissue it but to realize a brand new album only in little part based on the old version. Starting with the *exterior* aspect we find a wonderful new graphic work completely different from the previous one, in line with the 'Seasons project' and with excellent paintings by Davide Guidoni. All in a gatefold LP replica box with a deluxe booklet with new credits, informations, images and details.
Musically speaking, the 2001 work has been completely reworked. The album has been remixed in high definition quality, every single track has been cleaned and re-equalized to give a new and strong dynamics to the music, now more powerful and trenchant. Fabio Zuffanti and Robbo Vigo, the authors of this restyling, have also added a great number of new musical details and, most important thing, have played a lot of new musical parts absent in the old version: new mellotron parts played with a real mellotron (the old parts were played with samplers), new bass parts on the whole album, new moog, bass pedals and percussion parts, a 13 minutes bonus track (Suite bretonne), an acoustic suite. If you love such works as Genesis' "Trespass" or Anthony Phillips's "The Geese And The Ghost", you will certainly enthusiastically welcome this album. But you will also feel at home if you are searching for jazzy and traditional echoes from other European latitudes. For this adventurous trip, Fabio Zuffanti united some former Finisterre members (Stefano Marelli, Agostino Macor, Boris Valle, Francesca Biagini) as well as some very talented musicians who normally approach rock music in a different way (Sergio Caputo, Federico Foglia, Edmondo Romano, ex Eris Pluvia and Ancient Veil). The result is a brand of powerful modern sounds and exotic and unusual voices of ancient instruments (woodwinds, pianos, strings, guitars and so on) that give "Springsong" its very unique and original flavour. With "Springsong" Fabio Zuffanti offers us his most painstaking recording, a work which shows the maturity he has reached and which goes beyond the fences that sometimes enclose the progressive rock world.


Hostsonaten: Winterthrough. AMS 133CD. New concept album by prog mastermind Fabio Zuffanti (Finisterre, Maschera di Cera), Winterthrough is the 3rd section of SeasonCycle Suite, a musical celebration in four movements of seasons' power; it features a long instrumental suite of nearly 46 minutes, divided in several movements. The musicians involved in the project are mainly coming from Finisterre & Maschera Di Cera . Marvellous symphonic movements, highly influenced by the top notch instrumentals of Italian bands from the 70's, sometimes dreamy and pastoral, sometimes epic, but always highly emotional. And what a Mellotron!! This is Italian prog as we love it, a must-have for lovers of Finisterre and Maschera Di Cera but also a great way to get into Fabio Zuffanti's music.
I Teoremi: S/T. AMS214CD. 26/06/15. Reissue of one of the rarest Italian prog-era albums, though not a proper prog album, as it contains a hard rock inspired sound in the same style as early Rovescio della Medaglia. It was released in 1972 on the small Polaris label and contains seven self-penned tracks, mostly in the hard rock vein, with light prog influences.
Ibis: Sun Supreme (74). Band issued from the split of New Trolls.
Il Bacio della Medusa: AnimAcusticA. AMS (AMS315CD) papersleeve. Street date: 30-10-20. This is the second live album by this progressive rock band from Perugia, this time presenting a new important musical change: moving towards an acoustic offer! "AnimAcusticA" was recorded live on Saturday 19 October 2019 and amazes for its flawless crystal clear sound, so pristine that it can easily be mistaken for a studio album. The quality of the arrangements is also positively surprising; for one evening, they forced the band to transform into an 'all-round' sextet, capable of combining various musical genres with incredible ease, including '70s folk, jazz-rock, classical and symphonic music, songwriting. Concluding the album, the band also offer the unreleased "Testamento di un Poeta" (A Poet's Testament), to enrich the album tracklist. It's a studio recording, a sort of poignant bossa nova in which the 'Poet' sings his farewell to life and to the woman he loves.
Il Bacio Della Medusa. The three albums previously released on the Black Widow label are now reissued by AMS as papersleeve CDs! Il Bacio della Medusa (AMSCD251), with a bonus track, the song "OrienteOccidente", recorded live in 2010 at Rockin'Umbria Festival; Discesa agl'Inferi d'un Giovane Amante (AMSCD252) and finally Deus Io Vult (AMSCD253), a remastered version of the first pressing, containing the song "Fire" (Arthur Brown) as a bonus track and presented in a completely renewed 'pictorial' graphic layout.
Il Bacio Della Medusa: Live. AMS277CD. Street date: 23-09-16. Recorded live at the Perugia Art Rock Festival on October 25th, 2015, this album - following "Deus Lo Vult" from 2012 - completes a trilogy and returns the energy and elegance of the band on stage, especially to those who have never had occasion to see them in such circumstances.
Il Cerchio Medianico: Un Opera Prop di Stefano Agnini. AMS282CD. Prop Opera? A self-made expression where the word 'prop' is simply a curious contraction 'prog-pop', a quite fitting definition for "Il Cerchio Medianico", since the apparent immediacy of its compositions (pop) conceals a careful research on arrangements and exceptional compositional skills (prog). If being progressive means knowing how to skillfully wander among different musical genres, this is probably one of the most prog albums you may encounter in recent times: "Il Cerchio Medianico" contains in fact traces of Canterbury sound, jazz-rock, funk, Italian songwriting, spoken word, popular music, classic Italian progressive rock, even moments clearly inspired by Frank Zappa. Agnini is here accompanied by a number of excellent guest musicians: Stefano Lupo Galifi (Museo Rosenbach), Martin Grice (Delirium, Z-Band), Matteo Nahum (Höstsonaten), Boris Savoldelli, Luca Scherani and Melissa Del Lucchese (La Coscienza di Zeno), Daniele Sollo, Andrea Orlando, Marco Callegari and Fabio Zuffanti himself. A particular, eclectic and somewhat anarchic record, released on papersleeve CD and exceptionally in a limited [u]cassette[/u] edition!
Indaco: Amorgos (99). AMS 132CD. This was the debut album of Indaco - some will say their best! Here again a host of guests! Especially worth of note is the presence of trumpetist Lester Bowie and Banco's keyboardist Vittorio Nocenzi as well as one more time Mauro Pagani from PFM. also here one live bonus track
Indaco: Vento Del Deserto (1997). AMS 131CD. Finally the papersleeve reissue of the long OOP second record by this ethno-prog superband who housed two fast members coming from the one and only Banco Del Mutuo Soccorso: guitarist Rodolfo Maltese and drummer Pierluigi Calderoni. If it wasn't enough to convince you, then please take note of the following guesting musicians: Francesco Di Giacomo (Banco's singer), violinist Mauro Pagani (ex PFM), percussionist Toni Esposito, bandoneon player and pianist Antonello Salis and more .... All in all a great blend of Mediterrean flavors and progressive rock, including a cover of Pink Floyd's "Set The Control For The Heart Of The Sun!" and one live bonus track
La Coscienza di Zeno: Il Giro del Cappio - Dal Vivo 26.02.2016. AMS (AMS287CD). Feb. 2018. Recorded live in the Netherlands, this CD consists of seven long and complex tracks for over seventy minutes of music in which, from classical to hard rock, various genres overlap and intertwine with impressive and apparent simplicity. It also marks the debut of the band on the AMS label, released in the usual papersleeve form.
La Coscienza di Zeno: Una Vita Migliore. AMS (AMS297). Nov. 2018. This opus represents a further step forward in the band's evolution and, first of all, shows a better and wider teamwork in terms of songwriting, an aspect that makes this work more heterogeneous and solid than the previous ones. The music is positively affected and, thanks to a long series of guest musicians, from the point of view of music arrangements La Coscienza di Zeno can here enjoy a freedom that could never be granted in the past. The album is available in three different versions: CD papersleeve, 180gr. black vinyl with gatefold cover, and a special limited edition in strawberry red vinyl plus insert. The beautiful cover artwork has been made by another Genoese artist, Jessica Rassi from The Giant's Lab.
La Nuova Raccomandata Con Ricevuta Di Ritorno: Live in Elba. AMS (AMS242CD). Jan. 2015. Covering tracks from their two albums - almost 40 years distant from each other - this album was made during an event in 2013, that took place at Teatro Napoleonico dei Vigilanti in Portoferraio, under the flag of Italian progressive rock, and also seeing the participation of La Maschera di Cera (not featured here). The historical members Luciano Regoli and Nanni Civitenga are joined by some of the best musicians in today's Italian jazz/rock panorama
Latte E Miele: Papillon (73).
Le Mani: S/T (1976). AMS 103CD. Italian progressive group formed in the early 70's by Claudio Fucci & Dario Piana. After professional mastering and sound restoration, five very interesting tracks recorded by Le Mani have been brought back to life and are now available in a special papersleeve CD in strictly numbered limited edition of 666 copies. This is good italian prog-rock from the vaults of the mid 70's
Le Stelle Di Mario Schifano: Dedicato a... (AMS238CD). Psychedelia, avant-garde, improvisation, underground. "Dedicato A"(Dedicated to?) is without a single doubt a unique record, and it's really surprising to know that its authors were Italian, from Rome, and that it was released in 1967, the same year of "The Piper at the Gates of Dawn" and "Sgt. Pepper's"!
Locanda Delle Fate: Lucciole per Sempre. AMS 295. Street date: 29-10-18. Tri-Folded CD + DVD + 64-page booklet version. Locanda delle Fate re-opens their archives, and return to AMS Records with a special release, available in three different versions:
- a 'standard' one (AMS 295 CD+DVD), consisting of a tri-panel 21x21cm gatefold support, containing a CD, a DVD and a 64-page booklet full of vintage unreleased photos
- a super-limited 'deluxe' one that, in a vinyl-sized box, contains the standard CD/DVD/booklet set, a white-coloured gatefold cover LP, a certificate of authenticity and an absolutely exclusive authentic signed copy (not a simple reproduction) of the original 100x70cm promotional 1977 poster, with the famous band's photograph here used on the cover artwork and originally included inside the "Forse le lucciole..." LP sleeve.
- a gatefold cover LP on black 180gr. vinyl (AMS 143 LP).

The audio/video material is divided into three parts
- four tracks recorded live in 1974, when the band was used to play other prog artists' cover songs (in this specific case, songs by Gentle Giant, PFM and Formula Tre); these tracks are only included in the CD
- Five pieces presented live in '77 on TV (RAI 1); these are on the CD, the LP and on the DVD with the complete TV broadcast filmed in B/W.
- Two new unreleased tracks, also present on all three supports; the DVD also includes two videoclips for these new songs.


Locanda Delle Fate: Homo Homini Lupus. AMS (AMS241CD). Oct. 2014. Originally conceived and scored at the turn of the previous century, more than twenty years after its initial release, the band - in its nearly original line up from the 70's - decided to reissue it and to update their sound towards more modern paths, without losing the feeling at the base of their own compositions. Guitars and keyboards sound much more (hard)rock, but that does not mean that the quality of the songs has dropped: the musical research, in fact, is much more varied than in the past, with dashes of folk, world, ethnic and new age.
Locanda Delle Fate: Bloom Live. AMS225CD. March 2013. At the Progvention 2010 on Saturday 6th November 2010, the historical band went on stage and played their masterpiece from the 70's ( the album "Forse le Lucciole Non Si Amano Piů") nearly in its entirety. The event is here reissued on CD/DVD; the first 1000 copies come in a special lavish format, comprising a hard-cover mini-booklet inside a horizontal slipcase (15 x 25cm).
Mad Crayon: Preda. AMS 183 CD. 2011. After two albums in 93 and 99 plus many participations to tribute CDs, the band is now ready for their third output! With lots of piano and acoustic guitars, crisp drumming, recorded so cleanly, using many sounds in such unusual combinations, and constructed with such nuance and unpredictability, the new album is a true listening adventure!
Malibran: Straniero / Rare & Unreleased (AMS267CD). March 2016. This band - responsible for the prog renewal in the 90's and 00's - liberally draws from classic prog, typical of King Crimson, Genesis, Jethro Tull, Banco del Mutuo Soccorso, all honored on this almost 80-minute special release, divided between covers and original pieces that have never seen the light until now. It's practically impossible, in particular, not to get carried away by the varied 13-minute opening title-track, but the level of involvement remains high even in the subsequent tracks, equally divided between rock and acoustic atmospheres.
Maschera di Cera: S.E.I. AMS (AMS312CD). Street date: 18-09-20. Seven long years after their previous studio album ("Le Porte del Domani", the ideal follow-up to Le Orme's concept album "Felona e Sorona"), Zuffanti & Co. are back with a new album, featuring great guests such as Martin Gryce from Delirium - here playing flute and sax) - and drummer Paolo Tixi (ex-Il Tempio Delle Clessidre). S.E.I., acronym for Separazione / Egolatria / Inganno (Separation / Self-worship / Deception), is made of a 20-minute suite that occupies the first side of the record, followed by two other mini-suites on its second half. The three tracks are very complex music compositions, combining tense and dark moments with atmospheric sections marked by the unmistakable sound of the Mellotron. Jazz and Canterburian influences are also now much more evident. Also available as LP, this is with no doubt a great comeback by one of the key groups in the recent renewed interest for 70's Italian prog!
Maschera Di Cera: Le Porte Del Domani. Jan. 2013. New album in which the band deepen their relationship to vintage sounds, but bring everything to a more actualized dimension, while lyrically the concept addresses the struggle between two planets, one light and one dark; a fight that will only be resolved by two lovers from the two different worlds and by the otherworldly intervention of the deity that protects them. "Le Porte del Domani" (The Doors of Tomorrow) contains a 45-minute suite in nine parts. The cover artwork has been made by Lanfranco, the same author of the original "Felona and Sorona" painting, who kindly allowed the band to use his 1968 opus "Gli Amanti del Sogno" (The Dream's Lovers). "Le Porte del Domani" is made available on CD in two different Italian (AMS217CD) and English (AMS218CD) versions (the second has also a slightly different mix), and on LP (AMS62LP).
Maxophone: La Fabbrica delle Nuvole. AMS278CD. Feb. 2017. After the 2005 CD+DVD boxset "From Cocoon to Butterfly", the 2009 reunion live album "Live in Tokyo", we were still missing one piece: a new album consisting of original songs, which finally sees the light here! Forget the vintage sound of the 70's: today's Maxhopone are very close to a modern rock that, on several occasions is influenced by progressive scores (to name one similar artist above others: Neal Morse and his Spock's Beard) and folk music; all in support of the unmistakable voice of the keyboardist and singer Sergio Lattuada. AMS papersleeve edition.
Maxophone: S/T. AMS 138 CD. Finally the legit remastered version on deluxe vinyl-replica of one of the most legendary Italian prog records ever! Maxophone, released on the Produttori Associati label (along with Duello Madre) is a marvellous and timeless album, full of dreamy atmospheres and complex horn arrangements, with good vocal parts in a Genesis style. Other influences may be PFM and Gentle Giant, though Maxophone keep a very distinctive and unique sound. This remastered edition faithfully reproduces the sound of the original master tape, while the cover and artwork is the exact replica of the vinyl version of 1975, including extended liner notes in a separate booklet and two bonus tracks.
At the same time, the English version (AMS 139 CD) will also be released as a limited edition (500 copies). This remastered edition faithfully reproduces the sound of the original master tape with English-sung lyrics and a slightly different instrumental mix while it must be pointed out that this English-sung version does not contain the bonus tracks of the Italian CD version.
Mediterranea: S/T. Ecce Rock. AMS (AMS184CD). Mediterranea released only one LP in 1981, made of 9 all-instrumental tracks. It was released in a period where progrock was not fashionable at all. Nevertheless it was noticed by a Japanese label that printed it in the land of the rising sun, but with a totally different cover. This edition repairs the mistake, making it finally accessible to all in Europe. It contains both the original and the Japanese cover, extensive liner notes by the musicians and some pictures of Mediterranea today.
Messaggio 73: Una Ragione Per Vivere. AMS 202 2CD. 03/02/12. Previously shortly released years ago, this album from 75 is again available, this time with the addition of an entire extra CD, featuring the complete "E la Luce Fu", a show that has been performed all over Italy until 1984. This papersleeve reissue also includes extended liner notes and unreleased band pictures
Metamorfosi: E Fu Il Sesto Giorno. Vinyl Magic Papersleeve (VM003CD). Oct. 2015. Originally released on Vedette Records in 1972, here's the debut album by Metamorfosi, just one year before their hit album "Inferno"! Not yet progressive but still belonging to what was called back then avant-garde pop, still anchored to old beat styles but already anticipating what would come a few monthes later, with interventions of flute and keyboards, a solid rhythmic base, a sometimes unpredictable song structure.
Metamorfosi: S/T (72). VM002CD. A classical record now remastered!
Modal Sound Trio: S/T. VM127 CD (AMS papersleeve series). M.S.T. is an instrumental combo defined as a jazz-rock/prog band formed in Bergamo, Italy in 2002. As a matter of fact the trio made up of synth-guitar player Rudy Corbetta, drummer Vittorio Bonadei and 4/5 strings bass player Alberto Bigoni, aspires to overcome the above mentioned definition. The self-explanatory name of the group indicates a musical direction tied up to modal "fragrance" with a modern and relevant harmonic approach enriched with an unconventional use of MIDI devices. Miles Davis "Kind of Blue" and "Bitches Brew" were and remain the pathways in which the group musically walks and tries to express its ideas. The tunes show a perfect blend of rock-fusion structures with jazz improvisations. Modal sound trio performs and records live without any kind of loop or overdubs wizardry. If you need stylistic references, those bands come to mind: DFA, Area, Baricentro, Dedalus.
Moongarden: Align Myself To The Universe. AMS CD/LP (AMS299CD / AMSLP144). Street date: 26-10-18. On this new work, the absolute protagonist is melody: it is, in fact, all over the place, from vocal lines to guitar solos and exceptional piano scores that never end up in self indulgence. Vintage keyboards and a warm rhythmic section - robust and groovy but never intrusive - complete a wonderfully balanced and excellently produced picture. Roversi is joined here by the same musicians that worked on Moongarden's previous record "Voyeur". The album is made available in two formats, papersleeve CD and 180gr. black vinyl with gatefold cover. The artwork has been made by Belarusian Ed Unitsky, a visionary artist who, in addition to having made numerous covers in recent years for several Roversi's projects, has forged his own original and immediately recognizable style to the court of bands such as Flower Kings and The Tangent.
Albero Motore: Il Grande Gioco (AMS118). CD reissue in deluxe papersleeve edition with extended liner notes. Long time OOP record, finally available again!! A five-piece of very good musicians from Rome, Alberomotore (or Albero Motore as it was sometimes written) were aided and produced by 60's singer-guitarist Ricky Gianco (owner of the Ultima Spiaggia label). The musicians where involved with acts like Raccomandata con Ricevuta di Ritorno, Samadhi, Goblin, Libra, Quella Vecchia Locanda, Carnascialia. In this album the band recorded tracks that are not immediately recognizable as classic Italian prog, having a rural and genuine hard rock edge, full of suspense, highlighting the excellent and rough voice of Maurizio Rota.
Murple: Il Viaggio. AMS239CD. Oct. 2014. This album marks the return of the legendary Murple on the scenes of the renewed Italian progressive rock panorama, six years after "Quadri di un'Esposizione", which saw them reform in 2008. The historic core of the band, consisting of Pier Carlo Zanco (keyboards and vocals), Duilio Sorrenti (drums) and Mario Garbarino (bass guitar), is now officially accompanied by the young guitarist Mauro Arno and singer Claudia d'Ottavi, initially included in the line-up for their live shows and now an integral part of the group.
Murple: Quadri Di Un'esposizione. AMS 145 CD(2008). Murple is back! Not the usual, odd reunion with just some few originals band members, but the original line-up of this Italian prog outfit of the 70's! "Quadri Da Un Esposizione" is a lovely concept album, in the style that made their debut and sole LP "Io sono Murple" so succesful over all these years. Murple still play vintage instruments, keeping the real Italian prog spirit alive. A welcome comeback and a great record. Deluxe vinyl-replica packaging.
Nathan: Era. AMS (AMS291CD). Street date: 11-04-18. For this 2nd album - after Nebulosa in 2016 - Nathan's official line-up, in addition to the main trio consisting of Piergiorgio Abba (keyboards), Bruno Lugaro (voice) and Fabio Sanfilippo (drums), now sees Mauro Brunzu as the official bass player, and once again makes of additional contributions by Monica Giovannini (choirs, backing vocals) and Daniele Ferro (guitars), the latter author in particular of beautiful solos that further enrich each song.
Nathan: Nebulosa. AMS CD 264. April 2016. Born as a tribute band of Genesis, Pink Floyd and Supertramp, this young band offers here an album sung in Italian, whose concept tells about a population's migration in search of water, in a world that has run out of aquatic resources; In this imaginary universe, Nebulosa is a sort of comet that shows the way to the protagonists of the story. Fasten your seatbelts!
New Trolls: S/T. Vinyl Magic VM133. Sept. 2012. The eponymous second album by the renowned Ligurian band is actually a compilation of songs previously released as singles / 45rpm's. Issued in 1970, when the *album* concept hadn't been established yet, it followed the trail of many other similar releases - one amongst all: Le Orme's "L'aurora". The songs are still bound to the band's first beat/psychedelic era, with a particular reference to the vocal harmonies and Hendrix-inspired guitars, the most distinctive elements in the New Trolls' sound. Papersleeve CD / mini-LP replica.
New Trolls: Senza Orario Senza Bandiera. Vinyl Magic VM130CD. 09/03/12. The legendary New Trolls debut album from 1968 is finally released on papersleeve edition!
New Trolls: FS (1981). Vinyl Magic VM147CD. Sept. 2010. Papersleeve re-issue of a *back-to-the-roots* album, with a conceptual side inspired by the Italian State Railway Society (FS stands for "Ferrovie dello Stato").
New Trolls! "Ut" and "Searching For A Land" (both from 1972) are now released as papersleeve CDs by Vinyl Magic (VM 138 & 139)
Nicosia & C. Industria Musicale: Una favola vera. VM125CD. AMS papersleeve series. Named after their leader, guitarist Nuccio Nicosia, Industria Musicale were formed in 1972 with an unusual 12-piece line-up including a full horn section. Based in Piemonte, their sound was a mixture of melodic pop, rock, prog and jazz, strongly characterized by the heavy use of brass instruments. Their sole album "Una Favola Vera", released by Fonit in 1973, is a unique example of orchestral prog rock in the Italian scene and an interesting listening. It includes eight tracks, four of which are instrumental. Some similarities with Showmen (or their later incarnation Napoli Centrale) can be heard in the melodic vocal parts and the use of horns, but the sound is very rich and definitely jazz-styled in the solo interludes, much in the same direction as some foreign groups like Blood Sweat and Tears or even Chicago Transit Authority in their lighter side. Many of the group members remained in the music scene after the album. This edition includes 2 bonus tracks.
Nodo Gordiano: Nous (AMS236CD). 28/02/14. This is a return and 4th album for the Roman trio, with guitarist Fabrizio Santoro back in the line up. Besides the elaborate geometric pace of the typical group's sound, there are many references to a more vintage Italian 70's prog sonorities, making this CD their most direct and appealing one to date!
Nodo Gordiano: Flektogon. AMS 162CD. 2009. After their successful debut dated 1999 and the rather experimental and improvised "Alea" from 2005, "Flektogon" is surely the magnum opus of this band hailing from Rome. Their spooky, dark and complex, yet pretty dreamy progrock has an irresistible hypnotic edge that catches the listener from the very beginning. Besides some shorter tracks, the most outstanding moment of this record is the 30 minute long psych-opus "Avventure di mastarna", a progressive firework in which the music develops its very different moods while keeping a regular pattern and taking the listener on an adventurous and never boring musical trip.
Nuova Era: Return to the Castle. AMS (AMS273CD). Street date: 26-10-16. Over twenty years have passed since "Il passo del soldato" (1995), a long period interrupted in 2010 by an eponymous release (AMS187CD, 2010), a compilation of already released songs, demos, new studio and live recordings. The present "come back" album displays a 75-minute symphonic progressive rock, sung in English for the first time in the history of the band, that ranges from baroque sections to other ones more dreamy and atmospheric. Walter Pini, the band's main composer, is here joined among other by the historical singer and guitarist Alex Camalti.
Nuova Era: S/T (2010). AMS187CD. Nuova Era is one of the bands responsible for the renaissance of the "progressive" Italian rock toward the end of the 80's. Standard-bearer of a baroque and melodic sound woven into a turgid organ sonority reminiscent of the great Italian progressive rock of the 70's, they express in this new work their loyalty to their own history and confirm that still after all this infinite time, they shimmer with infinite intensity. The rhythm section present here is made of players who are members of another new raising band: Taproban!
I Numi: Alpha Ralpha Boulevard (AMS117). Reissue. This band from Pavia, formed around 1967 from the ashes of local beat groups, only released an album in 1971 for the small Polaris label (the same as I Teoremi). Alpha Ralpha Boulevard nowadays is considered a minor Italian prog classic , is housed in a very nice cover, while music is song-based, with soft and dreamy atmospheres and good lyrics by composer Guido Bolzoni. He had worked with some important names of the Italian pop music (like Mina).
Officina Meccanica : La Follia Del Mimo Di Fuoco (1976). AMS 116 CD. Officina Meccanica from Rome had several single releases in the 70's and this CD contains their best singles + 5 tracks never heard before (3 of them are over 10 minute long suites!!), planned for an LP release. Musically Officina Meccanica play a very theatrical, dramatic and complex Mediterranean prog like Osanna or Semiramis, but with a large use of horns that can remind Van der Graaf Generator
L'ombra Della Sera: S/T. AMS 204 CD. 03/02/12. First take some top notch Italian prog musicians. Then take soundtracks of some scary Italian TV-plays of the seventies, composed by masters of its genre like Simonetti, Ortolani or Pisano. And then force those musicians to play cover versions of those tracks, in the same vein Morte Macabre did many years ago. Force them to use only original instruments such as mellotron, minimoog, Hammond, theremin, Fender Rhodes. Does this sound intriguing enough for you? Then let's name those musicians: Agostino Macor,Fabio Zuffanti, Mau Di Tollo, Alessandro Corvaglia, Andrea Monetti. Does this sound like all members of Maschera di Cera put together? It could be, but for this project they are not. They call themselves Ombra della Sera (Shadow of the Evening).
Andrea Orlando: Dalla Vita Autentica. AMS 286. Street date: 22-09-17. This album by La Coscienza di Zeno's drummer (on which he also plays organs and Mellotron) gathers a who's who row of Italian prog musicians / bands (Höstsonaten, Finisterre, La Maschera di Cera). It is a complex but never boring record of modern and Mediterranean progressive rock, mostly made of contrasts between mellow orchestral parts with piano and strings, and other more rushing and 'rock' ones, in which in particular Alessandro Corvaglia's expressive voice is the absolute protagonist. The long title-track at the end is a perfect example of this, over 16 minutes of sound explorations that perfectly seal a beautiful album.
Le Orme: Ad Gloriam. AMS 195 CD. 13/01/12. First time ever exact artwork replica, first time ever exact tracklist of the original release, plus a huge bunch of bonus tracks and extended booklet with picture never seen before!!
Le Orme: L'aurora delle Orme. AMS 196 CD. 13/01/12. This 2nd output was a compilation of their early singles. First time ever exact artwork replica, first time ever exact tracklist of the original release, plus a huge bunch of bonus tracks and extended booklet with picture never seen before!!
Osage Tribe: Arrow Head. Vinyl Magic papersleeve (VM037CD). 21/02/14. Reissue of the band's sole album from 1972, with 2 bonus tracks from vintage singles
Osanna & David Jackson: Prog Family. AMS 150CD. 2009. Legendary Osanna is back! With a new line-up but still representing the spirit that was always typical for the original band, but with a new, dynamic, innovative and passionate sound. David Jackson from Van Der Graaf Generator joined this project, becoming much more than a guest but a stable element of the band, contributing with a strong added value, and so did guest stars Gianni Leone (Balletto di Bronzo), David Cross (King Crimson), Tim Stevens, Lello Brandi and the other guests, who enriched the project with their talent and creativity, creating a true and deep-hearted homage to this historical band. Lino Vairetti knew how to gather a real "Prog family" rearranging Osanna's classic tunes keeping the vintage sound of the electric and acoustic guitars, synths as Mellotron and Hammond, and especially the flute and saxophone of David Jackson. The Cd also includes a stunning version of Theme One by Van Der Graaf Generator! Over 70 minutes of music, deluxe limited edition papaersleeve. The first 1000 copies come with a hand numbered and signed litography by Lino Vairetti!
Osanna reissues! Both Palepoli (1973 - VM127CD) and Landscape of Life (1974 - VM136CD) are here released in the usual gorgeous VM papersleeve edition! Palepoli contained three long tracks and is housed in a nice gatefold cover. With "Landscape of Life", the band was trying to play abroad and the album was also intended for the foreign markets, so five of the seven tracks are in English, but due to the split it had to be finished with the help of Corrado Rustici (Danilo's younger brother from Cervello) and drummer Enzo Vallicelli (then with Uno).
Osanna: Landscape of life (VMLP 136). The last of good early 70's albums Osanna did for the Fonit label, released in 1974 just prior to splitting up. Gatefold cover, exact label replicas and 180 grams vinyl.
Osanna: L'Uomo. VM131CD. This papersleeve reissue of the debut album from 1971 by one of the top Italian progressive bands has the great asset of reproducing exactly for the first time the original triple gatefold cover. For those who missed this album, here's a new chance for rediscovering the nice voice of singer Lino Vairetti (plus interesting lyrics indeed), the aggressive flute of Elio D'Anna, the fluid guitar playing of Danilo Rustici and the solid rhythm section of Lello Brandi and Massimo Guarino.
Osanna: Palepoli. Vinyl Magic VMLP127. Delucxe LP. Now available again with the original gatefold cover, label replicas and the printed inner sleeve including the lyrics. Limited to 500 copies. Palepoli - Osanna's third album - was originally released in 1973 and contains three long tracks only, the first of them an amazing mixture of progressive rock with local Napoli folk. The whole album has excellent guitar and powerful rhythm section, and the production of the record is fantastic.
Mauro Pagani: S/T. VM115CD. The fantastic debut album by PFM violinist in 1978, featuring his hit "Europa Minor".
Mauro Pagani: Sogno di una Notte d'Estate (1981). The second album by ex-PFM violinist Mauro Pagani is finally available for the first time ever on CD! Pagani wrote the soundtrack for this theatre musical. Released by Vinyl Magic (VM 095)
Pandora: Alibi Filosofico. AMS (AMS228CD). Sept. 2013. Third album by this band from Piemonte. Devoted to the prog-rock sound of the golden years, composed of two keyboard players and multi-instrumentalist Claudio Colombo, whose work on this disc is literally awesome, given his ability in juggling all over drums, guitar, bass, flute and other instruments. Much eclectic stylistically, the album has a number of important guests, including Dino Fiore (Castello di Atlante and David Jackson (Van Der Graaf Generator).
Pandora: Sempre e Ovunque Oltre il Sogno. AMS 193 CD. Jan. 2011. This awaited second output has the band exploring even more than ever the hard and powerful side of Italian symphonic prog rock; the songs have gained in length and the superb packaging of this papersleeve includes some great artwork, with a painting for every song in the CD!
Pandora: Dramma Di Un Poeta Ubriaco. AMS 143 CD(2008). Pandora are a five-piece band form Piedmont, directly following the footsteps of Italian prog giants. Long tracks dominated by intricate vintage keyboards, a killing ballad and a delicious medieval folk song, a great guitar player, a really superb and outstanding drumming and a powerful voice; they follow the footsteps of giants like La Torre Dell'Alchimista or La Maschera di Cera while they also refer to the more hard and powerful side of Italian symphonic prog rock. Lyrics are strictly Italian. Dynamic and complex Italian prog with excellent musicianship. Deluxe vinyl-replica packaging
Panna Fredda: Uno (71). VM118CD. 4 bonus tracks
Pensiero Nomade: Tempi Migliori. AMS 161 CD. 18/09/09. New effort from Salvo Lazzara, on vacation from Germinale. Salvo plays here guitars, basses and double electric bass, loops and samples; he has with him another colleague from Germinale, flutist Alessandro Toniolo and drummer Davide Guidoni (among other from Taproban); the music is a melting pot of new acoustic music, acoustic jazz and folk prog, sustained by a new impulse of more dynamic intentions. An album for relaxed but serious listeners, with a sense of deep lightness, somewhere inbetween Mauro Pagani and Hostsonaten
Pensiere Nomade: Per Questi Ed Altri Naufragi (2007). AMS 119CD. This is the debut solo CD of former Germinale member Salvo Lazzara (guitar, bass and bassoon, stick). Germinale released 4 CDs between 1994 and 2005 before splitting last year. Salvo Lazzara's brand-new instrumental CD is an excellent and refined piece of work. It reminds the mellower and intimate side of the acclaimed Germinale sound, but with influences of David Sylvian, Mick Karn, Steve Jansen and Richard Barbieri. A must not only for Germinale fans, but especially for lovers of dreamy, pastoral, laid-back and atmospheric sounds, highlightning a melancholic and lush approach to Mediterranean traditions, but always keeping a complex and adventurous structure.
Pepe Maina: Il Canto dell'Arpa e del Flauto. VM153CD. Papersleeve reissue with liner notes by the composer. 10/06/11. This album from 1977 is not the only one released by this Milanese musician (he has been working since the mid 70's in his Nonsense Studio, releasing no less than 14 official albums along with a few unreleased records) but IS the only one that survived as close enough to prog! With little use of percussion his music is meditative and based on keyboards, harp, flutes, acoustic guitar and Indian instruments; it could be described as an early example of world music and the artist himself mentions the English band Jade Warrior as a strong influence.
Pholas Dactylus: Hieros Gamos. AMS (AMS305CD). Street date: 07-06-19. Forty-five years after the unreachable masterpiece "Concerto delle menti" (1973), "Hieros Gamos" ('sacred wedding' in Greek language) marks one of the most resounding rebirths for a band that everyone believed to be lost forever! The title-track is a 22-minute suite composed by pianist Maurizio Pancotti that once again sees Paolo Carelli and his iconic reciting voice, while the second part of the album consists of seven shorter compositions signed by the three original musicians that are still operative today (Maurizio Pancotti, Paolo Carelli, Rinaldo Linati). Also available in a LP edition with gatefold cover and A4 insert with lyrics, pressed on 180 gram black vinyl.
I Pooh: "Per quelli come noi" (VRM36033) + "Contrasto" (VMRS358). Two nice, licensed deluxe vinyl reissues of 60's beat Italian pop classics by I Pooh, both in strictly limited reissue of 500 copies. They are now nearly gone, so place your orders very soon if you want to get your hands on one! The first is the classic debut from 1966 and the other is their 2nd album from 1968. Both are presented with the original (and great) artwork and improved sound quality
Procession: Fiaba. VM123CD. This band from Torino reappeared in 1974 with a new line-up and a new recording deal, this time with Fonit dueed to release their second album Fiaba. A mature work, much more original than their first and more in a symphonic vein with large use of sax and flute with guest appearances by drummer Francesco Froggio Francica (from Raccomandata con Ricevuta di Ritorno), Delirium's keyboard player Ettore Vigo and Circus 2000 female singer Silvana Aliotta.
Quel Che Disse Il Tuono: Il Velo dei Riflessi. AMS (AMS311CD / AMSLP151). Available as papersleeve CD or 180gr. black vinyl with gatefold cover. Street date: 21-05-20. Brand new prog-rock group born from the early 2018 split between Francesca Zanetta (guitar, string machines) and Unreal City, after over five years of collaboration and three albums that have left a strong sign in the contemporary Italian progressive rock scene. The strong desire to continue the artistic journey interrupted with Unreal City led shortly thereafter to the encounter, in January 2019, with Roberto "Berna" Bernasconi (bass and lead vocals) and Alessio Del Ben (drums, keyboards, backing vocals). The trio was soon joined by Niccolň Gallani from Cellar Noise (piano, keyboards, flute and choirs) thus completing the line-up. The band's new record also features a very special guest in legendary Alphataurus' Claudio Falcone singer, who took care of choirs and vocal harmonizations as well. From the chemistry among musicians and the innate desire to explore new musical paths comes the group's debut album "Il Velo dei Riflessi" (The Veil of Reflections), a work that perfectly reflects the 'progressive rock tradition' both in its lyrics and music: five long and complex pieces - an average of about ten minutes per song - characterized by a strong keyboard / symphonic component, various mood and rhythm changes, and by long instrumental sections.
Quella Vecchia Locanda: S/T. A classic italian progressive masterwork from 1972! The self titled album is now available with deluxe gatefold papersleeve artwork in remastered CD edition. VMCD 054.
Raccomandata Ricevuta Di Returno: Per Un Mondo Di Cristallo (1972). VM 117CD. This group was formed in Rome in the early Seventies by musicians that later on formed Samadhi and Procession. Their sound mixes typical italian prog-rock with acoustic guitar, flute and keyboards in evidence, with some jazz influences too. The new reissue CD includes a booklet with liner notes and photos.
Alberto Radius: Carta Straccia. Vinyl Magic (VM 152CD). 18/10/11. First time papersleeve reissue with extended liner notes of this solo album from 1977, a very courageous album for that period, irreverent, full of criticism and shouts against the Italian society of that time.
Raminghi: Il Lungo Cammino dei Raminghi + Live 1975. VM double paper sleeve CD. VM 102 A-B. New double release in BTF's own paper sleeve CD series: Raminghi's only album in remastered edition + a second CD with a very rare live recording from a 1975 concert!
Ricordi D'infanzia: Io Uomo (VM143CD). 30/03/12. CD papersleeve edition with two bonus tracks! A five-piece from Lombardia, Ricordi d'Infanzia only released one album and a couple of singles in 1973. The album had a very good progressive sound but went totally unnoticed due to the lack of promotion from the record company.
Rodolfo Maltese Group: Il Gabbiano Jonathan (AMS146 CD). Woooow! I have been waiting for years to see this coming out! In 1987, Banco's guitarist had recorded this mainly instrumental concept album. You can find there the first ethnical Mediterranean sounds that became typical for Indaco, some laid back and high class Italian jazz-rock and some more epic and guitar-solo focused tracks. All in all it is an important missing link and a must have for fans of Indaco and Banco Del Mutuo Soccorso, since besides the guitarist the listener will also note the presence of another Banco member, pianist and keyboardist Vittorio Nocenzi!
Rohmer: S/T. AMS 141 CD (2008). Rohmer is a project born from Boris Valle (piano) and Fabio Zuffanti (bass, electronics), founder member of Finisterre, one of the most important Italian progressive group of the last 15 years. Fabio and Boris has been joined by Agostino Macor (synthetizers, mellotron, electric piano, electronic, glockenspiel) and Mau Di Tollo (drums, percussion, guitars). Rohmer's music begins where Finisterre's "In limine" (1996) ends and continues its work between tradition and experimentation, mixing prog, ambient, electronic, postrock, contemporary, minimalism and jazz. So, if you loved those haunting, dreamy and yet catchy atmospheres you will fall in love with this shining little gem. Deluxe vinyl-replica packaging.
S.A.D.O.: Imprescindibile Momento Di Cultura Italiana. AMS174CD. 2009. SADO is back! In this performance the band brings one of its typical trademark to an extreme by playing weird cover versions of some well-known pieces of the Italian repertoire (among them songs by Dalton, Cugini di Campagna and Alan Sorrenti) but as always in their special way, mixing jazz-rock parts with more experimental avant-prog others!
Sado: Holzwege. AMS 129CD. 2008. Sado is a side-project by some of the members of the band Archansiel but don't expect a music in the same vein as they're taking their distance with the easy-listening neoprog sound that characterized the band. Sado lies somewhere in between the more aggressive spirit of Area (especially for what the stunning vocal experimentations by Boris Savoldelli concern), the happy nonsense of Picchio dal Pozzo and some weird and spacey psychedelia.
Salis: Seduto sull'Erba a Guardare (1974). AMS177CD. Sept. 2010. One of the very few missing links in the history of Italian prog CD reissues, this is the second effort by the brothers Salis, Antonio and Francesco from Santa Giusta, Oristano in Sardinia. Released in 1974 and one of the first quadraphonic records from Italy. A very nice album, much better than the first, this has much in common with another group from Sardinia, Gruppo 2001. Featuring Antonio Salis on bass, his brother Francesco and Gianni Serra on guitars, Dario Baldan Bembo on keyboards and drummers Andy Surdy and Furio Bozzetti, this is a gentle and underrated gem, with beautiful acoustic interludes, nice vocal harmonies and some catchy tunes.
Samadhi: S/T. (VM114CD). A sort of supergroup, as most of their members came from well-known bands, Samadhi were formed after the split of Raccomandata Ricevuta di Ritorno by singer Regoli and guitarist Civitenga, along with keyboard player Sabatini (from Free Love and Kaleidon), Aldo Bellanova from Teoremi on bass and drummer Ruggero Stefani (L'Uovo di Colombo), and two other members.The album mixes very good prog influences with some jazz and even pop, the best of the seven tracks being the closing L'ultima spiaggia with religious text.
Showmen: Showmen 2 (VM126CD). This AMS papersleeve release is the very first legitimate reissue of this Napolitean masterpiece dated 1972! The Showmen from Naples had some soul influenced hits in the sixties featuring names like Mario Musella, James Senese (Napoli Centrale) and Elio D'Anna (Osanna). After a short time Senese and Del Prete, aided by the guitarist Botta, reformed the group with a new line-up, this time much more influenced by the current Italian prog tendencies and released the album called Showmen 2. The album contains a peculiar mix of rock, jazz and prog, somewhere in between Osanna and the more dynamic British bands of jazz influenced prog like If. The music is powerful, well played, with strong horn arrangements that make this album unique in the Italian prog scene of the time. The band disbanded after the album, founders Senese and Del Prete creating Napoli Centrale. Much confusion has been made about Showmen's name, with their album being reissued by the B.B.B. and Replay labels as Showmen 2 / Napoli Centrale; a later compilation on the same label mixed tracks from their 60's beat repertoire, the Showmen 2 album and even a Chicago track cover (Introduction). In the last years there have been some bootleg releases of this record, with material poorly mastered, wrong artworks or with music taken from previous demo sessions. So this is the first legitimate release (as the original LP is very hard to find), taken from master tapes and faithful to the original artwork. Not to be missed for lovers of the Napoli prog scene (Ref: Osanna, Uno, Nova, Cittŕ Frontale, Cervello, Luna, Napoli Centrale).
Stormy Six: Al Volo (1982). Vinyl Magic VM144CD. Sept. 09. This was their swan's song and is still their last studio album to date. Maybe rockier than the other but still with plenty of creative ideas
Stormy Six! Vinyl Magic releases on one CD two albums (Cliché + Pinocchio Bazaar - VM 140CD) consisting of music for different theatrical pieces. Cliché (76) contains completely instrumental songs that once again demonstrate how courageous and experimenting Stormy Six were at the time; for Pinocchio Bazar, the songs were recorded live during Autumn 1976 at Teatro Arsenale in Milan. Some of them appeared re-arranged on the bands next great studio album "Macchina Maccheronica" but here we get the original music used by the theatre company during the musical representation! This is undoubtedly the most difficult Stormy Six's album. On it appears for the first time drummer Salvatore Garau
Stormy Six: Macchina maccheronica (1980) VMCD106. New reissue of the Stormy Six 1980 album with two very detailed booklets including all the lyrics in Italian and German plus the original LP labels, extensive liner notes, a reproduction of the original poster that came with this LP.
Stormy Six: L'apprendista. VM 107. New reissue of their album from 77. Now again available in BTF's own papersleeve VM CD series with a very detailed booklet including lyrics and photos plus the original LP labels, extensive liner notes and historical introduction
Syndone: La Bella č la Bestia (The beauty is the beast). AMS211CD. 27/04/12. With its wordplay in the title, here is a progressive rock concept album inspired by the fairytale written by Leprince De Beaumont in 1756. And Syndone have looked at the story with a very different angle of view!
Di Tollo, Maurizio: L'Uomo Trasparente. AMS 209 CD. 18/05/12. First solo album by a musician who has played in many of the bands set up by Fabio Zuffanti, from Finisterre to Hostsonaten via Maschera di Cera; and also in bands like The Watch, Moongarden, etc... He signs here a conceptual album marked by tradional prog and various styles that had an influence on him. Many players are featured here, among other Zuffanti himself
Triade: 1998: La Storia di Sabazio (VMCD 105). This is the only album released by this group in 1973. Sadly forgotten (even the keyboardist didn't remember the names of his partners) but now maybe getting a second life, this combo was mainly a trio in the vein of ELP.
Tugs: Europa Minor. AMS 221CD. This album shows the return of a band founded in 1978. The amazing part being that their debut album comes now, with the reformation of the band! "Europa Minor" is the soundtrack of an ambitious, personal and exciting rock opera based on a "humanistic" and "different" vision of Europe. Tugs recall the great progressive tradition - the fairy and romantic one by Genesis as well as the Mediterranean one of PFM and Le Orme - blending it with folk elements.
Ubi Maior: Bestie, Uomini e Dči. AMS (AMS313CD). Papersleeve CD with 12-page booklet including original Italian lyrics and their English translation. Street date: 21-05-20. New album of six brand new tracks; in contrast to the previous "Incanti Bio Meccanici", characterized by long and complex suites, its successor reduces the songs length, pushing everything towards a more 'compact' but no less adventurous dimension. "Bestie, Uomini e Dči" contains and preserves all the main features of the band's style: symphonic and creative keyboards, aggressive and dreamy guitars, tight and hypnotic rhythms, energetic and melodic singing, expressive to such an extent that it becomes almost theatrical in some moments. Rather conceptual, the album is inspired by mysterious people, dark and unfortunate mythological figures, bloodthirsty monsters and beings from another world. The final mix returns a powerful and crystalline sound and denotes both a care for details and an uncommon taste in the arrangements that maintain a perfect balance between the parts from the beginning to the end. Beautiful and sometimes surprising, "Bestie, Uomini e Dči" will enchant both fans of classic prog-rock and lovers of more modern sounds.
Ubi Maior: Incanti Bio Meccanici. AMS (AMS249 CD). Feb. 2015. New album, with two long suites "Teodora" and "Lo specchio di Mogano" that open and close the album; The sound is more open compared to the past and keyboard player Gabriele Manzini (main writer of the band) has managed to achieve a great sound-balance playing classic sonorities: Hammond organ, minimoog, piano, mellotron. Singer Mario Moi (playing also violin and trumpet) performs perfectly, with energy and passion, his own lirycs based on books of imaginary cities.
Ubi Maior: Senza Tempo (AMS160CD). 2009. 2nd album by this outfit. The giants of the 70's Italian prog rock are not the one and only reference anymore; yet the 2009 Ubi Maior sound remains powerful, with its strong, dark and symphonic atmospheres. The sound of the band is still vintage, based heavily on Hammond organ, mellotron and pianoforte with a hard-edge guitar lines.
Ubi Maior: Nostos (2005) VM 110CD. Brand new debut CD for this talented new italian band. The influences of Biglietto per l'Inferno and PFM are melted with original stuff composed by the band. Sometimes obscure, sometime melodic and poetic.
UNO: S/T (VMCD 109). Nice italian progressive album from 1973 by the same musicians that formed Osanna, later to become Nova. An amusing oddity: this recording features the same woman who performed the now famous vocals on Pink Floyd's "Dark Side Of The Moon".
Unreal City: Frammenti Notturni. AMS (AMS135LP / AMS283CD). Street date: 11-09-17. This third chapter is destined to consolidate the band's status as one of the most important names in the Italian prog-rock panorama. The current line-up includes Emanuele Tarasconi, the music and lyrics composer, on keyboards and vocals, Francesca Zanetta on guitar, Dario Pessina on bass guitar and the new drummer Marco Garbin. "Frammenti Notturni", which was recorded at the beginning of 2017 at the renowned Studio 2 in Padua, sees the participation of guests Matteo Bertani on violin and Camilla Pozzi on vocals. The album, divided into five long tracks, is as usual characterized by the dark atmospheres that we already encountered in the band's first two records; the sound and the production are far more modern than the past ones, but echoes of the '70s progressive rock music are still very present, as they've always been a trademark for the group.
Unreal City: Il Paese del Tramonto. AMS240CD. Jan. 2015. A bit more than a year after the release of their debut album "La Crudeltŕ di Aprile", Unreal City are back with a second one, another concept album, with a long story about a revelatory dream that develops throughout seven tracks for a total length of 70 minutes, perfectly following the progressive tradition. There are many philosophical and literary references, as well as instrumental passages, which maintain that gothic and dark aura that characterized the debut album.
The Winstons & Edsmc: Pictures at an Exhibition. AMS. Street date: 27-09-18. Even before their eponymous record came out, The Winstons had already played live in November 2015 their own personal reinterpretation of Modest Petrovich Mussorgsky's "Pictures at an Exhibition". Today, that effort is finally put on record, overriding the concept of a plain simple cover version, especially thanks to Roberto Izzo's violin and the presence of Roberto De Gennaro (vibraphone, percussion), who collaborates with Enrico Gabrielli on the project 'Esecutori di Metallo su Carta' (EdSmC) and represents the contemporary and avant-garde side of this work. The album is not only exceptional in its musical aspect, but also from the visual point of view, thanks to the wonderful front cover illustration created by Jessica Rassi at her graphic studio The Giant's Lab. A very special release, produced in three different versions: papersleeve CD (AMS289CD), 180gr. black vinyl edition with gatefold cover (AMS136LP) and even cassette tape! (AMS04MC).
The Winstons: Live in Rome. AMS 272. CD+DVD. Release date: 01/04/2016. Who would have believed that another album already should pop up? The trio's critics and audience response has been unexpected indeed and generally extremely positive: seems like the band's mix of Canterbury (Soft Machine in the first place) and psychedelic sounds (The Doors and The Beatles among all) contained in The Winstons' self-titled debut record was actually very special and original. Recorded live on January 22nd at Angelo Mai, "Live in Rome" intensifies the strong impact of "The Winstons" by bringing an energetic live dimension, and adds to the studio album tracklist, here proposed in full, the two unreleased jams "Zip to Zap Riot Trip" and "Oku No Dajes". All of this is packaged in the typical papersleeve / gatefold vinyl replica format of AMS Records, including a CD audio and a DVD-NTSC video, the latter enriched with peculiar visuals ad hoc. An attached 16-page photographic booklet also contains snapshots taken during that magical evening.
The Winstons: S/T. AMS 263. Release date: 06/01/2016. Here is a new power trio of multi-instrumentalists who explore a genre that almost no one has dared to face - the Canterburian Prog-rock - but the album also contains references to beat, garage rock and psychedelia; they do so with a truly amazing mastery! Also available as limited edition on coloured vinyl (AMS LP118)
Zaal: Onda Quadra. AMS 188. 2010. Second effort by Agostino Macor's band. The brilliant keyboard player of La Maschera di Cera, Finisterre, LaZona and Rohmer develops its unique and outstanding instrumental approach, somewhere in between prog and jazz, with tunes that are complex, yet dreamy. In this project Agostino is free to develop his unique talent for hypnotic, catchy and complex tunes with an unique and cool laid-back feeling.
Riccardo Zappa "Chatka" and "Celestion" soon coming (VMCD 112 and 111). Zappa was a master of electronic sounding like music based on sequenced guitars. His debut album "Celestion" dates from 77
Fabio Zuffanti: In/Out. AMS (AMSLP134 / AMS292CD). Street date: 05-04-19. New album, 4 years after "La Quarta Vittima" (2014). First of all, the new album makes use of the fundamental contribution of guitarist and skilful experimenter Livio Magnini (Bluvertigo). Like Brian Eno, Magnini dismantles Fabio's compositions structure and puts a wide variety of alienating sounds made with guitars, loops, acoustic and electronic drums, traditional instruments manipulated and made unrecognizable, even and odd rhythms, constant mood changes, from relaxed and bright to tense and obscure ones. This time Zuffanti has decided to appear only as a composer and musician, leaving the singer role to the refined voice of Fabio Cinti, who worked on Fabio's melodies to make them totally of his own. The other guest musicians are Nicola Manzan (Bologna Violenta), who enriches the songs with his violin, Paolo "Paolo" Tixi and Giovanni Pastorino (already with Zuffanti in his ZBand), the first contributing to a dynamic and inventive rhythm section, the second bringing a full-bodied keyboard apparatus . The album contains nine tracks dealing with the confusion that nowadays reigns about feelings, the too many inputs we receive every day, the fear of losing opportunities in a world that constantly gives us the opportunity to have everything but not be able to grab anything at the same time.
Fabio Zuffanti & Zband: Il Mondo Che Era Mio - Live In Studio 2014. AMS (AMS243). Dec. 2014. After the great international success of his last album "La Quarta Vittima", Fabio Zuffanti returns with a live in studio album. The album is the report of a tour that led to Fabio and his band around Italy, Belgium, the Netherlands and Canada. It summarizes twenty years of career of growing success and offers a kind of best-of of his solo repertoire and his bands Finisterre, la Maschera Di Cera and H÷stsonaten.
Fabio Zuffanti: Merlin - The Rock Opera. AMS 151 2CD. 09/04/12. This reissue in papersleeve format of this recording made in 2000 testifies of the constant interest of prog listeners and collectors who never stop asking for it. This new version is housed in a beautiful artwork, comprising credits, photos, lyrics and the opera screenplay. The album - a double CD - has also been remixed to exhalt every musician's contribute, and the mellotron parts have been completely replaced, played with a real instrument instead of the synthesizer used originally.
Fabio Zuffanti: S/T (AMS155CD). March 2009 will see the release of Zuffanti's first solo album! He has composed, arranged, played, recorded and produced the whole CD on its own. Only the mixing work has been done at the Zerodieci studios. Zuffanti solo's music is a mix of electronica, songwriter, post-rock, psychedelia and lots of other influences. It contains moods between dream and reality, infuenced by a lot of non-musical factors such as snow, asphalt, rain, mud, wardrobes, fallen leaves, stones, strange novels and the soul of earthquakes...

-----------------------------------------------------------------------------------------------------





DVDs ... DVDs ... DVDs ... DVDs ... DVDs ... DVDs ... DVDs ... DVDs ... DVDs ...



Analogy/Earthbound: The Video Collection. AMS 11 DVD. 18/05/12. This DVD collects all unreleased and live videos by Analogy and Earthbound, from 1978 to 2010: Analogy/Earthbound Live At Bloom - February 28th, 2010 and Earthbound performing in Italy in 1978. A few extras are also to be found on the DVD.
Banco: Live 1980. AMS 102 DVD (available in Pal or Ntsc edition). It is a unique concert movie, professionally filmed in 1980 by director Luigi Faccini, now finally restored and released on DVD in a special ltd. edition box with an extensive booklet. This is one of the best live performances of Banco ever, featuring over 60 minutes of the band at its best, performing some of their greatest classics. Add to this a a 45 minutes interview with Vittorio Nocenzi titled "La veritŕ darwiniana del rock". Area code 0 (all zones).
BANCO: Ciň Che Si Vede Č. Brand new reissue of this long time out-of-stock videotape of a great Banco live performance. The live video footage has been mastered onto DVD with Dolby Digital 5.1 sound and stereo 2.0 audio format. This excellent Banco concert was recorded at Rome's Palladium Theater on May 12, 1992, and has a great tracklist with all the Banco classics: "In Volo", "R.I.P.", "L'Evoluzione", "Moby Dick", "Il Giardino del Mago", "750.000 Anni Fa... l'Amore" and "Non Mi Rompete". Banco line-up formed by Vittorio Nocenzi on keyboards, Rodolfo maltese on guitar, Francesco Di Giacomo (vocals), Pierluigi Calderoni (drums), and Tiziano Ricci on bass guitar. DVD tech details: Area 0, PAL format.
Franco Battiato: Un Soffio Al Cuore di Natura Elettrica. Brand new live CD+DVD package, available in two different versions: CD+DVD double digipack or DVD+CD (DVD plastic case).
Franco Battiato: La Cura. Fantastic DVD captured live in 1997! 23 classic songs
C3: Live in Tokyo. Electromantic (ART9181DVD). July 2018. Behind those two letters are in fact three times *C*, an acronysm using the first and same character common to Beppe Crovella, Furio Chirico and bass player Roberto Cassetta, all at one time or another members of the fusion-prog band Arti & Mestieri.
Cantina Sociale: Catturati (live). From Electromantic.
Delirium: Il Viaggio Continua: La Storia 1970 - 2010. Black Widow BWR127 DVD + CD. For the first time on DVD, this legendary band tell their fantastic history through clips and videos from the beginning, 40 years ago, with "Canto di Osanna" passing trough the San Remo show with Jesahel, til nowadays with the memorable Concert in Genova during "Il Nome del Vento" tour. This DVD contains, in addition of the Politeama Concert, cuts from Teatro della Gioventu ("King's Road" 2007) and from Bloom ("Viaggio negli Arcipelaghi del Tempo", Mezzago, 2003) plus - first time on DVD! - all rare 70's clips and appearances from the RAI Archives with all their hits: Canto di Osanna, Jesahel, Dolce Acqua, Jill, Live, Love and be Free, Treno....a real gem! and more, a rich photo gallery, backstage and interviews (with english subtitles) for a total running time of 3 hours!! As if not enough, the packaging also includes a bonus CD with the Politeama Theatre performance! Do not miss it!! Format: PAL, Region: All
Fiaba: I Racconti del Giullare Cantore. CD + DVD. PC 005. Brand new album by Fiaba, including a special bonus DVD. Explosive and rich in fairytale, charming melodies and moods.
Fiaba: I Sogni di Marzia (PC 001) + First cut (live). Two brand new DVD releases by italian prog-rock band FIABA. "I sogni di Marzia" is a 50 minutes movie based upon Fiaba's suite, with subtitles in Italian and English. The DVD is PAL standard, all regions. "First cut" is a live performance by Fiaba filmed in San Giuliano del Sannio, Italy, on August 15, 2004, at Fish concert opening. This is a double DVD of approx. 100 minutes, with remixed audio.
Bambi Fossati: Guitar Fest - Genova 27 February 2015. Black Widow (VBWR 197). Nov. 2016. Organized by Black Widow Records and Bagoon Laboratorio Musicale, under the artistic direction of Aldo De Scalzi (Picchio dal Pozzo), this project was born from the idea of hailing one of the most innovative Italian guitarists, deceased in 2014. The event took place on February 27, 2015 at the Govi Theatre in Genoa, with many special musicians including: Gleemen, Garybaldi, Acustico Medio Levante, Reunion, Steel Drama, Andrea Cervetto, Mauro Culotta, Bob Callero, Marco Zoccheddu, Vittorio De Scalzi, Andrea Maddalone, Gianni Martini, Central Sparks. An exceptional and exciting evening, now fixed for ever on this commemorative DVD!
Il Balletto Di Bronzo: Live in Rome (2008). Black Widow. Available from June 1st, 2008, This DVD captures what Balletto di Bronzo is today, as a trio. The great novelty is the inclusion of four brand new and previously unreleased songs, perfect syntheses of Leone/Leo Nero's multifaceted soul: dark, progressive, new wave, electropop, songwriter, rock, atonal, free jazz and avant-garde, at the same time. The performance was held on 21 September 2007 at the Stazione Birra, a club in Rome. And yes, those nostalgic of the 70's will also get a rendition of the cult piece "Ys". The version is deliberately reduced in order to give space to the more recent production, in accordance to Leone's wishes.
Il Tempio Delle Clessidre: Live in Seoul. Black Widow (BWR168). 2DVD. This Double DVD is a 4 Hours documentary of Il Tempio delle Clessidre, "Lupo" Galifi Era, starting with their concert at Sohol Art Hall, Seoul, on October 8th, 2011, where they performed in its entirety Museo Rosenbach's classic work Zarathustra - a fantastic tribute - followed by the rendition of their own debut album (after a short break to change costumes). Extras include extra Seoul footage, Exposţ Live Review and a photogallery. The 2nd DVD begins with the first live appearance of the band at Teatro della Gioventu in 2009, followed by some other cuts from their concerts during that period (including performances from Veneto's 2 Days Prog +1 and NearFest).
Jumbo: Anthology live (AMS 101 DVD). The final rock documentary about this legendary Italian prog band! 90 minutes of interviews (in Italian language, with English subtitles), rare pictures (over 600 photos) and clips never seen before, including one hour of live footage from a concert recorded in the 90's by the original line-up. This is the first documentary regarding an Italian prog band and therefore not to be missed. A must for Jumbo fans and lovers of the historic Italian prog scene. Deluxe DVD packaging! Area code: 0 (all areas), PAL standard.
Malibran: 10 Anni di Concerti. Electromantic ELEDVD52003. Ten years of live performances by Italian prog band Malibran.
Mangala Vallis: Intergalactic Live Video Archives (2009) - DMF-DVD01. Recorded during the 2006 European tour, this is the first live DVD from Mangala Vallis, the progressive band which features Bernardo Lanzetti (ex-PFM, Acqua Fragile). The document highlights the great energy of the band and gathers the most significant tracks of their repertoire taken from their two albums "Book of dreams" and "Lycanthrope". It also features the two video clips produced by the band for 143 minutes of great live music.
Murple: Io Sono Murple. AMS 201. CD+DVD. 09/09/11. This new papersleeve reissue, taken from the master tapes, includes an old live recording bonus track (as a matter of fact an unreleased track!!) from the 1973 "Be In" festival in Naples, and three studio live tracks from "Quadri da un'Esposizione", with the newcomer guitarist Maurizio Campagnano and the vocalist Claudia d'Ottavi. The papersleeve also contains as bonus a live DVD from the March 2010 reunion concert. There is also a huge booklet with many never seen before pictures!
Nuova Idea: Live Anthology. Black Widow (BWR166DVD). 29/03/14. Three hours of complete anthology of the first progressive group in Italy: enclosed in this DVD; you will find images of two of the last concerts, in Verona (01/12/2012) and in Genoa (21/10/2011) with all historical components of this important group; all original videos from RAI TV recorded in the seventies; an interview of Paolo Siani who recently presented a new album of Nuova Idea "Castles, Wings, Stories and Dreams" with many important prog musicians such as Joe Vescovi, Mauro Pagani and many more; a photographs collection of new and old pics. "Come, Come, Come" and "La Mia Scelta" from the album "In the Beginning", "Illusioni da Poco" from "Mr. E. Jones", "Un'isola" and "Clessidra" from "Clowns", "Sarŕ Cosě" performed live for the first time and near all tracks from "Casles, Wings, Stories and Dreams". You won't risk to lose this DVD if you like progressive, a must have for collectors. Enjoy!
Opus Avantra: Viaggio Immaginario - Live in Tokyo (2008). CRSDVD 002. Opus Avantra was born during the first years of the seventies not just as a musical band but above all as an experimental aesthetic movement. An original project born from the union between progressive rock and classical music. Opus Avantra is very touched by the japanese following and they decided to record in the land of the rising sun this fantastic live DVD. All the tracks from Introspezione have been played and a selection from the other three records: Lord Cromwell, Strata and Lyrics. A musical and theatrical show where the historic members of the band prove their abilities in giving emotions.
Osanna : Tempo (DVD2215). New and highly anticipated release by Osanna, including a beautiful photo book and a double DVD. A collaboration work between Napoli's label Afrakŕ and Black Widow from Genoa, this piece of art will certainly be appreciated by prog afficionados and collectors for its artistic value and for the rediscovered vintage footage that it contains, the synthesis of which has brought to light some "goodies, exclusive and unreleased footage from the 70s. The first DVD, "Osanna - Live in Naples" was recorded at the historic Teatro Trianon in Naples, on October 24th, 2012 and features several guests such as David Jackson or Il Balletto's keyboard mastermind Gianni Leone, to name but a few. The second DVD, "Osanna - Story" is made of 20 clips, selected and retrieved from the archives of the TV channels RAI, Telecapodistria and from private archives too. Osanna took part in various television shows, video clips, and there is also some footage of live concerts! The elegant and stylish book presents an overview of current photographic images, live images and footage from the earliest historical formation of the band, with Elio D'Anna , Danilo Rustici, Massimo Guarino and Lello Brandi with their relative biography in Italian and English.
Progressive Rock Night: Live in Turin 2010 (PROGDVD880). DVD. June 2012. More than an hour and a half of amazing live act by three Italian bands that are getting to gain their righteous place among the bigger and better known bands. Ainur is a Tolkien inspired prog outfit, with albums based on the writer's work Silmarillion; Euthymia compose rock operas that put together literature, theatre and music. Their sound is eclectic and while winking to traditional Italian progressive rock, takes it further along the way of free and daring composition; Vurtula is surely the least known, moving in heavy prog waters
Demetrio Stratos: La Voce Stratos. DVD + Book. Electromantic. This DVD is a film by Luciano D'Onofrio and Monica Affatato, about one of the maybe best and most unique voices in the world, Demetrio Stratos, fantastic singer and charismatic personality in the band Area.
Demetrio Stratos: Suonare La Voce. DVD. This experimental session was available on CD and one could follow the vocal work approach of Demetrio. It is now available on DVD, the first dedicated to the great Area's singer!
Un Biglietto per l'Inferno Tribute Concert. BG 007. Brand new DVD with many italian prog musicians bands involved in a tribute show for Biglietto Per l'Inferno!. The concert was held in Biglietto's hometown of Lecco, north of Milano, on January 29, 2005. A lot of musician friends took part in this event: Rodolfo Maltese (BANCO), Tony Pagliuca (ORME), Paolo Tofani (AREA), Patrizio Fariselli (AREA), Claudio Rocchi, all paid tribute covering one song from Biglietto per l'Inferno's songbook and own material as well. Moreover some new italian progressive groups took part in the event as well: Greenwall, Ubi Maior, Fonderia, GAS, etc... That magical winter night has been captured in a special DVD, released in area 0 format (all regions), PAL standard.
Various Artists: The Best of 2 Days Prog 2019. VER1 Music Production (VRMusica10). February 2020. This double DVD documents the three days filmed at the Veruno International Prog Festival. The following bands are this time featured: Universal Totem Orchestra, Iron Butterfly, Caravan, Balletto di Bronzo, Acqua Fragile, Arena or newcomers such as Lazuli, Bacio della Medusa, Arcadelt.
V/A: The Best of 2 Days Prog 2018. 2DVD. This double DVD starts with the performance of Panther & C and ends up with the classic "Non Mi Rompete" by Banco, passing through authentic legends of rock like Vanilla Fudge, Ange and Amon Düül II, or new phenomena such as Ranestrane or The Universe By Ear, letting us savour every nuance of the performances of the artists who performed on the most beautiful Italian stage of the third millennium!
V/A: The Best of 2 Days Prog 2017. 2DVD. This time, the artists performing include: Procol Harum, Glass Hammer, Discipline, Frost, Sophya Baccinis'Aradia, Karfagen & Sunchild, Comedy of Errors, Theo Travis, Mad Fellaz, Ingranaggi della Valle, Deafening Opera and Tangekanic. Almost 4 unmissable hours that make us remember three unforgettable evenings!
The Best Of... 2Days Prog+1: 2016. 2DVD. New double DVD for the recent 2016 edition of this fantastic 3 day festival. This time on the program: Ubi Maior, Special Providence, Mystery, Uriah Heep, Cheeto's Magazine, Nemo, Airbag on DVD1 and Saga, Syndone, Frequency Drift, Anekdoten, Soft Machine Legacy for DVD2.
V/A: The Best of 2 Days Prog+1 2015. 2DVD. The apperances at the Veruno Prog Festival have been regularly released on DVD since 2010 and the 2015 vintage will present the usual eclectic roster, with this time Area, Magma, Beardfish, Pineapple Thief, Arabs in Aspic, Zuffanti band and more ...
V/A: Veruno Prog Festival - The Best of 2 Days Prog 2013 (CT1004-8265). As every year, the double DVD that tells us about the must-see performance of the artists at the Mega Festival Veruno is released. Also this year, the friendly town of Novara has provided distinguished guests who have made our hearts beat with joy. So in this double DVD we can see the amazing performances of Neal Morse, of Galahad, the incredible Three Friends (perhaps for the first time on DVD), Haken, Elora, Moon Safari, Curved Air and Alan Sorrenti. Almost four hours that make us hope for another unmissable edition in 2014.
V/A: "The Best of ..." 2Days Prog (VER 01 2DVD). 2011. Over two hours of excellent live music! Featuring videos of some of the greatest performances on the Veruno Prog Fest stage 2010, by many awesome international and Italian prog bands such as: Proteo, Moongarden, Gazpacho, Pendragon, Castello di Atlante, La leggenda dei New Trolls and Delirium.
V/A: The best of ... 2 Days Prog + 1. In two lengthy DVDs you will find here all the best of three days of music from the magical Prog Festival of Veruno in September 2011. From new Italian groups such as Alex Carpani Band and Tempio delle Clessidre to those who have been part of the Italian historical prog tradition like Arti e Mestieri, with special guests David Cross and former King Crimson saxophonist Mel Collins; then the New Goblin and the revived Maxophone. And finally international bands here represented by Agents of Mercy with the great Roine Stolt and the awesome German band RPWL.

----------------------------------------------------------------------------------------------





SPAIN: A NEW BUT OLD PROGRESSIVE CORNER

Spanish prog has been there like all other countries but it is only in recent years that labels like Guerssen Records, Picap, Fonomusic, have started a fantastic program of reissues that could not been more warmly welcomed. If you are missing titles inside such music fields as basque progressive, spanish folk & psychedelic, then be ready to get surprised. Guerssen has an impressive distribution of titles, CDs as well as LPs, featuring important names such: Lisker, Errobi, Izukaitz, Guadalquivir, Itoiz, Granada, Pau Riba, Triana, Gualberto, etc... Music By Mail will be following this label very closely. If you need more infos, send us a mail! Here is an overview of great forgotten or still unknown stuff!


Alms: Beyond. Musea Parallčle (MP 3267). June 2013. Alms is a musical project created by the Spanish composer and multi-instrumentalist Aitor Lucena. "Beyond", his debut album, is a musical and very personal adaptation of the "journey" after death, and revolves around the three mythological characters Hypnos, Thanatos and Caronte (Charon). Pure Symphonic Prog-Rock, in which you'll appreciate influences from ELP to Mike Oldfield, from classical Music to heavy metal, and also a strong influence from Italian progressive rock bands such as Il Balletto Di Bronzo, Le Orme or Banco Del Mutuo Soccorso. Doubtlessly, it will astonish classic Prog-Rock lovers.
Asfalto: Al Otro Lado (Ref. 50611002) CD. Brilliant second longplayer by Spanish group, one of the all-time Spanish favourites in the field of progressive rock with some synphonic moves and strong guitars. Originally released in 1978 on Chapa Records.
Asturcón: S/T. Label: Dial (Dial-96727). This is the sole album by this group based in Asturias, in the north of Spain. It was recorded in 1980 and released in 1981 on the Diapason label. Musically it blends local folk influences with progressive and synphonic rock with great result. This first ever reissue has been remastered from the original mastertapes.
Atila: Intención. Wah-Wah Records (WCD008). Originally issued in 1976, Intención is the perfect follow-up to "The Beginning Of The End", with Atila offering further pieces led by the strong guitar licks of Eduardo Niebla, Benet Nogué's organ & Moog and Joan Punyet's drums melting in top progressive freakouts, plus the addition of wordless vocal parts and even some catalan sung parts, besides adding a symphonic edge to the general sound. In addition to the original "Intención" LP this CD edition will feature one bonus track recorded back in 1999 and a gorgeous 16 page booklet full of info on the band.
Atrium: 2011. Street date: 10/03/11. Released on their own label, 2011 is the title of an ambitious symphonic/progressive rock album by a Portuguese Prog Rock Band. Definitely, Atrium are intending to conquer a place in the Progressive Rock global panorama!
Banda Do Casaco: Hoje Há Conquilhas Amanhă Năo Sabemos. CNM168CD. For the first time, Portuguese prog folk outfit Banda do Casaco's third album is finally available in CD. Acclaimed in 1977 as best record of the year in its own country, "Hoje Há Conquilhas Amanhă Sabemos" has long been unavailable in any format. The complex sounds constructed here place Banda do Casaco among the best folk rock made internationally in 1977 ? Steeleye Span's "Storm Force 10", Jethro Tull's "Songs From the Wood", Gryphon's "Treason" or Brittany's cherished treasures like Malicorne's homonymous fourth album and Alan Stivell's "Before Landing".
Barcelona Progressiva. Picap (911000). 04/04/11. If you haven't yet started to enjoy Catalan progressive rock, maybe this 2CD compilation is the right choice for you! It takes a look at the music produced between 1969 and 1973, picking the best groups of this time (Om, Máquina!, Pan Y Regaliz, Música Dispersa, Pau Riba and many more ...) and represents an historical document
Barcelona Traction: S/T (Picap 910822). Sole album released in 1975, between jazz-rock and Latin jazz
Blay Tritono: Clot 20 (Picap 910810). Catalan jazz-funk album from the mid 70's, one of the lesser known bands of the "Rock Laietŕ" scene but worth the discovery for anyone into Spanish prog or related music
Eduardo Bort: S/T. Limited LP edition of 500 copies. Finally available on vinyl again, you're fronting one of the most impressive Spanish rock albums from the 70's. Astonishing blend of psychedelia, progressive, synphonic, folk, rock and jazz. The production of the album is amazing, with lots of mellotron, and the in-your-face guitars by Eduardo will knock you out.
Brakaman: Same (Ref. 74321779622) CD. Rare Basque progressive rock from 1977 and their only album.
Canarios: Ciclos (Ref. 74321259972) CD. Originally released in 1974 and probably one of the best progressive/synphonic album ever to come out of Spain; its adaptation of Vivaldi's Four Seasons with lots of synthetizers and guitars is really to be heard.
Companyia Elčctrica Dharma: Mompou's Mood, Mariagneta & Patum Jack Blues. Picap 910960. Street date: 20/09/10. The famous Catalan outfit comes here with their newest release, a 3-tracks EP recorded in the mythical Sun Studios, Memphis, USA.
Companyia Elčctrica Dharma: El Misteri D'en Miles Serra I Les Músiques Mutants (910603 - barcode 8425845906041). New album by one of the best Catalan bands!
Companyia Elčctrica Dharma are one of the bigger names of Catalan music. Still on the road, their blend of rock, folk and jazz has made them the most well-known Catalan groups all around the world. Many of their albums were released on the Picap label, which went down some time ago! The good news is that the label is reshaped and reborn! Up to eleven albums get now back in print, some of them maybe seeing light for the first time like "Ordinaries Aventures" from 1979, a transition period from the prog-folk based music towards a more rock & pop style in the 80's and 90's with albums like Força Dharma (85), No Volem Ser (86), Fibres Del Cor (89), Tifa Head (91) and Que No Es Perdi Aquest So (93). If you have missed the early period during the 70's, then rejoice and don't do the same mistake one more time. Get your hands on Diumenge (1975), L'oucomballa (1976), Tramuntana (1977) and L'angel De La Dansa (1978).
Companyia Electrica Dharma: La Dharma l'arma! Musica Global 56506. 2CD + DVD. This double set captures the amazing live concert that the legendary Catalan group did for their 30th anniversary, in 2005. The concert was at Barcelona's Palau de la Música Catalana and collects all the highlights from their succesful career. Gorgeous packaging!
Dificil Equilibrio: Live Tiana 2008. Musea (FGBG 9029). April 2010. This is the 6th release from this Spanish trio, this time a live recording fixed on DVD. It has been captured on May 24th 2008 at the Teatre Albeniz during today's most famous Prog-Rock festival in Spain, near Barcelona. Helped by Joan Santanach, a guitar player guesting for the occasion, the trio plays sixteen top-notch instrumental tracks. Lyrics even come to the fore on the seventeenth and very last song, a cover-version of King Crimson's hit "Easy Money".
Electrik Consort: S/T. Quadrant Records (Q00011CD). Catalan group featuring well-known percussionist Nan Mercader. Prog-fusion, a good number of original tracks plus some covers, including a hurdy-gurdy version of Led Zeppelin's Cashmir. W/booklet.
Esqueixada Sniff: Ocells. Another Catalan group from the mid-70's hitting hard with their blend of jazz, rock and slight flamenco moves. 2nd album from 1979. PDI.
Franc Albir: Hoc. Musea Parallčle (MP 3257). March 2013. Franc Albir is a veteran Catalan band formed by the mid-eighties. They have released a very few records, this is their fourth one. Their influences come from classic British progrock bands such as Genesis, Camel or Marillion, but they also like to explore some other fields, introducing some hints of jazz, mediterranean sounds, and powerhouse passages close to metal. All this together building a great piece of work full of epic and melodic music.
Franklin: Life Circle - Discografía Completa y Rarezas. Cocodrilo HMPE401. CD edition featuring the whole Franklin output: their two 45s, the unreleased "Life Circle" album remastered from the master tapes and a couple of rare live tracks. Includes liner notes and pictures. Their new line-up for those sessions featured two drummers and a new keyboard player. "Life Circle" is a conceptual album which sounds more prog-rock than their previous 45s, in fact we must say this is a must for anyone into Spanish progressive sounds: Nine tracks full of hard guitar, Minimoog, Mellotron, analog keyboards, some spacey and experimental-symphonic passages, English vocals.
Fusioon: Minorisa (Ref. 74321511512) CD. The third and last album, in 1975. Another great work by the Catalan group, blending progressive, fusion and jazz with some folk elements.
Gualberto: A La Vida, Al Dolor. Limited LP edition of 500 copies with the original gatefold cover and remastered sound from the original mastertapes. What you will find in this wax is an outstanding blend of psychedelia with flamenco. Gualberto plays Spanish guitar, flamenco guitar, electric guitar and sitar; there's great violin work by another American, Arthur Wolh, some flute and great, all original songs.
Gualberto: Sin Comentario (Ref. LV-018) CD. Unreleased album by Andalusian psych guitar guru. Flamenco-rock fusion with some fuzz, sitar, flute... Very few last copies.
Gurth: Tormentes. 2008. MALS 269. Spanish group of progressive rock-fusion born in 1995, from the region of Penedes (Barcelona). Two guitar players, bass and drums, percussion are the core. It seems that keyboards are used but no one is credited! Guitar synth Influences are based on groups like King Crimson, Gong, Frank Zappa, Pink Floyd, Mahavishnu Orchestra, Jimi Hendrix, Return to Forever, Iceberg, Secta Sonica, Musica Urbana, etc... they alternate instrumental songs with other sung in Catalan and some in English.
Herba d'Hameli: Inversa Visual. Musea Parallčle (MP 3209). Nov. 2010. Here is a Catalan Progressive rock band showcasing multiple talents: the same passion for the sounds and inspiration of the 70's, mixing nice melodies with technical abilities and a subtle melancholy, writing light melodies filled with sunny notes. Alternating between instrumental and sung parts in two of the tracks, they offer a melodious, peaceful and joyful music filled with lively rhythms
Hojas: Same (Ref. 74321779612) CD. Mid 70's Spanish/Brazilian progressive rock and their sole album.
Ia-Batiste: Chichonera's Cat. Picap 910550. 2nd album from 1975, originally released on the Edigsa label. The collaboration of two Catalan musicians, Jordi Batiste being member of the leading psychedelic-progressive group Maquina, one of the most legendary groups ever to come out from Barcelona and Ia Clua. Musically this album is a blend of progressive, rock & folk, entirely sung in Catalan language.
Ibio: El Regreso (Artimańa AR0030). The legendary Spanish progressive 70's group has entered studio again, and they're here to please their old fans. "El Regreso" is a brilliant comeback that will satisfy everyone who dug "Cuevas de Altamira"; it has the same exact feel, keeping the influence of Italian progressive with lots of cool synths, great guitar work and adding their own local folk influences. Ten new tracks, plus a new version of "Cuevas de Altamira" with sitar!!! Recommended!!! Disc 1 is a DTS 5.1 audio surround version, only available for use in DVD. Disc 2 is the same but just the audio.
Jarka: Ortodňxia / Morgue O Berenice. Progressive jazz-rock group by a group leaded by pianist Jordi Sabatés, with the collaboration of Max Sunyer as well. Both original albums together in one cd, from 1971 and 1972. (PDI).
Pep Laguarda & Tapineria: Brossa d'Ahir. Deluxe CD + 2 books + CD-Rom. (DM772) Discmedi. This, the only album released by Pep Laguarda, was originally released in 1978 on the Ocre label (a sublabel of the infamous Belter). Pep was helped by people like Daevid Allen and Pau Riba on this legendary album. Musically, it's the very highlight in the Spanish folk-rock history; melodic, hippie, well-crafted and with a strong Mediterranean feel. This deluxe edition contains the CD reissue of the album, plus two books (one with 36 pages, another one with 76 pages). The first contains the lyrics both in Valencian (the language Pep sang this album in) and Spanish, while the second contains lots of pictures, press reviews and comments of the album by many well-known artists. Besides this, there's also a CD-Rom with four alternate versions of tracks like "Alceu-vos, xe, que ja és de dia", and not only this, there's a video-clip of "Blues milanta anys-llum" which is surely the first rock clip made in Spain, from 1978!!! And all this, housed in a beautifully designed thick-carton box.
Magdalena: Lanean Sartzen. S.P.A. (SPA1001). Sole album by this Basque band, a brilliant blend of progressive rock and folk-rock. It has a good dose of tasty flute, some acoustic guitar and powerful distorted electric guitar as well. Sung both in Spanish and Basque. 500 copies only papersleeve edition with fantastic remastered sound, and with insert.
Música Laietana - Zeleste. Dec. 09. Released on the Picap label (910873), this 2CD would be a perfect introduction to the Spanish progressive rock scene for those who'd like to start listening to it. The *Laietana* is a Mediterranean blend of traditional Catalan and Spanish music and it had a strong identity in the 70's with bands such as Orquesta Mirasol, Secta Sňnica, Barcelona Traction, Oriol Tramvia, Toti Soler, Toni Xuclŕ, Iceberg, Esqueixada Sniff, Orquesta Plateria, Tropopausa, La Rondalla de la Costa, etc... all represented here!
Musica Urbana: S/T (Picap 910811). This Catalan outfit was founded by two original Maquina! members, Enric Herrera and Luigi Cabanach, in 1975, together with Carles Benavent and Joan Albert Amargós, who actually wrote all these compositions. This is their debut album, from 1976, originally on the Edigsa-Zeleste label. Brilliant jazz-rock and one of the top names in the so called "Rock Laietŕ" scene formed in Barcelona at the time.
N.H.U.: Same (Ref. 74321779602) CD. One and only album (1978) by this Spanish progressive group with complex compositions and strong organs.
No Grooves: Blood Moon Tonight. OctoberXart Records. July 2017. This is the second episode of the label's Russian series, performed on tour in several cities in Siberia, Russia, and recorded live in studio between September 26 and October 9 2016. The style could be defined as a quite energetic prog-rock with some psychedelic/jazz touches, the music being played by a two guitars, bass and drums quartet composed of Ángel Ontalva on guitar and compositions, Yuri Turov on guitar, Wadim Dicke on bass and Ilya Shekk on drums.
Ńu: A Golpe De Látigo (barcode: 74321933242). BMG exclusive pressing for Guerssen. 2nd album, originally on Chapa in 1980 after their succesful "Cuentos De Ayer Y Hoy". Maybe not as great as the first, but still an excellent progressive rock album, with some symphonic moves and again strong Jethro Tull influences.
October Equus: Presagios. OctoberXart Records (oe03). Street date: 15-10-19. New album by the Spanish band, with again a drummer shift, featuring this time Russian drummer Piotr Talalay, part of the Priot Duo. Expect as usual an edgy avantgarde chamber music filled with odd-time signatures and teasing dissonances!
October Equus Quartet: Isla Purgatorio (2013). The Spanish band has started setting up much of their material for download on their own site. With compositions by guitarist Ángel Ontalva, the quartet side of the band leans towards a more ostinato bass riffs and jazz-oriented solos than usual, with influences from early Cuneiform avant-jazz-rock bands like Curlew or Doctor Nerve, and also of 70's artists like Soft Machine, Michael Mantler or Terje Rypdal. The sound of the band is here raw and direct!
October Equus: Saturnal. AltProductions (ALT 019). 20/05/11. Third opus for the band from Madrid, this time reinforced by two members of another excellent Spanish outfit, Planeta Imaginario. Edgy, hypnotic, fascinating, often with a leaden atmosphere, sometimes even gloomy, the album explores intricate harmonic solutions, in an endless counterpoint between guitar, saxophone and keyboards. The result is greatly solid, with unexpected melodic passages, in the middle between Starless and Bible Black by King Crimson and the structural density of Henry Cow . The 13 tracks of Saturnal show a dizzy chasing of ideas, carried out with conviction and care of details. Just not to be missed!
October Equus: S/T (MRC 007). New Spanish band who displays originality in their compositions, they are never easy but always pleasant and well structured; an album for everybody!
Jorge Palma: "Com Uma Viagem Na Palma Da Mao" (VSL11962 - IPLAY - 5604931119623). Debut album in 1975 by the well-known artist from Lisboa. Nice jazz-rock, digipack reissue with remastered sound from mastertapes
Pan Y Regalis. This self titled album is a reissue of one of the rarest psych/prog albums recorded by a Spanish band in the early seventies. On the label Wah Wah Records


Pan Y Regalis: S/T. Reissue in digipack deluxe edition. WCD004. One of the most celebrious Spanish prog bands!
Pegasus. The two last albums are finally available: Coctel (88) and "El Setč Cercle" (90). The band featured the great guitarist Max Sunyer and keyboard player Josep Mas "Kitflus", both coming from the 70's outfit Iceberg. The rhythm section is composed of today reknown and acknowledged players: drummer Santi Arisa and bass player Rafael Escoté
Petrus Castrus: Mestre. CNM (CNM202CD). After having been announced a few years ago, but delayed because of a copyright question, here it is finally available! The '73 debut album by the Portuguese outfit (the 2nd album was released on the South Korean label M2U) consists of 11 tracks with lyrics in Portuguese, effective drumming and strong use of keys, though never falling into the symphonic field. It could be described as a blend of progressive rock and slight psych tinges. But beyond the final availability of this gem, highly esteemed among collectors, there are further surprises waiting for you! Two bonus tracks from 1977, unreleased until now, plus a second CD with 16 new tracks recorded between 2000 and 2005 by brothers Pedro Castro (Petrus Castrus) and José, along with Pedro's son. Remastered sound from mastertapes, presented in a nice triple gatefold digipack with a 12-page booklet containing some rare never seen photos, linernotes (in Portuguese only) and all lyrics, this is a welcome and long awaited release sure to fill lots of prog collection gaps!
Planeta Imaginario: Biomasa. Cuneiform RUNE 268. 2nd album by this Catalan 8-piece, between some Chick Corea like jazz-rock and sophisticated Canterbury prog (In Cahoots for example). All this tastefully and effortlessly mixed with their Mediterranean roots and the best Spanish fusion from the 70's (Iceberg, Musica Urbana).
Quarteto 1111: "Onde, Quando, Como Porque Cantamos Pessoas Vivas" (IPV 12412 - IPLAY - 5604931124122). A vinyl version will come out very soon on the Guerssen label too. Possibly the rarest of all Portuguese 70's albums, this was withdrawn shortly after its release, because of political reasons dealing with the government and the lyrics. Progressive rock monster with only one long 30 minute track, this is a real nightmare for prog collectors that now becomes a dream come true with this wonderful digipack reissue that has a fantastic remastered sound from mastertapes!
Xavi Reija: The Sound Of The Earth. Moonjune (MJR093). August 2018. The Catalan drummer presents his new album, with Tony Levin (bass guitar, upright bas, stick), Dusan Jevtovic (guitar), Markus Reuter (touch guitar). The album was recorded at Club House Studio, Rhineback, NY, USA by Paul Antonell in August 2016. Mixed and mastered in Spain in 2018. "The Sound of the Earth" is to music what Jules Verne's "Journey to the Center of the Earth" is to litterature! An incredible imagery is set in action by very attentive players: the earth's lava shimmerings through Reuter's touch guitar, the volcano eruptions and scories of Dusan Jevtovic's electric guitar or Reija's drums, the telluric pulsating heart of Tony Levin's bass, magnificent quiet and deep bottom of the Earth! Listening to this album is like hearing our planet from somewhere in the stratosphere, leaving you somehow majestically dizzy at the return!
Jordi Sabatés is one of the great Spanish pianists from Catalonia. Already active as a member of the band Jarka, he has since released a great and varied number of releases, fortunately reissued today on the newly reborn label Picap. Here's the summary:

- Jordi Sabatés and Toti Soler. Jazz fusion from the early 70's with extraordinary guitarist Toti Soler.
- El Senyor Dels Anells. From 1974 and often classified under the prog genre
- Tot L'enyor De Demŕ. From 1976 and leaning towards jazz-rock, with Jordi playing on piano, el piano, organ and moog. One of his best and classic works. Noteworthy is the presence of the famous blind Catalan pianist Tete Montoliu on a few tracks
- A Través Del Mirall. Originally released as double LP, recorded live in Barcelona in 1986. There is an operatic singer in the line-up. Another album going in the same direction (and with the same female singer) is "Noche Oscura" from 1984
- The Ragtime Dance. Noting to do with prog but we include anyway this Scott Joplin tribute from 1983


Secta Sňnica: Fred Pedralbes (76) + Astroferia (77). This guitar based Catalan band, another exponent of the "Rock Laietŕ" genre, offers a blend of classic jazz-rock with Mediterranian elements and Catalan folk; if their first album was still quite a bit progressive-sounding, even symphonic at times with some good use of electric guitars, their 2nd and last introduces some Latin sounds to the mix as well as some more experimental passages. Another reissue on the Picap label that should get your highest interest; Secta Sónica has unfortunately been too quickly forgotten and didn't have the historical impact they deserve!
Senogul: Concierto De Evocación Sonora Para Conjunto Instrumental (Aural Impressions Concert For Instrumental Ensemble). Senogul is an instrumental band born in Asturias (Spain) in 2002 and who gained rather quickly a good reputation among the prog community. On this 2nd album, they have evolved from progressive rock into fusion, world and contemporary instrumental music. Yet, the driving force of the album is still a research and continuous reinterpretation of every sound that surrounds us. With an intensified media activity in the last monthes, Senogul will certainly prove they're a band to watch out!
3 albums are reissued in May 2008 on the new Picap label, all concerning guitarist Toti Soler. "El Gat blanc" (White cat) is definitely his best work ever and a well-known album among folk-psych-prog collectors around. It came out originally in 1973 and it is an instrumental and acoustic folk-psych album with many dreamy tripped out passages, but also some fuzz and wah-wah attacks. "Desdesig" is more Flamenco guitar jazz-rock (from 77) while on the 1985 album "Epigrama", Toti joined another brilliant guitar player, Feliu Gasull to produce a Spanish guitar instrumental album
Max Sunyer: Babel (79) + Jocs Privats (80) + Trio are now released on digipacks. The first started Sunyer's solo career before he founded the group Pegasus. The latter features the great Spanish bass player Carles Benavent. On Picap
Tantra: "Mistérios e Maravilhas" (VSL11982 - IPLAY - 5604931119821). Symphonic progressive stuff, often compared to the UK prog sound of the 70's but this has a special flavour that makes it unique. Very skillful musicianship with lots of strong keys, electric and acoustic guitars. This beautiful digipack release is mastered from tapes, has two bonus tracks from a previous 45 and has extensive liner notes .... in Portuguese!
Tapiman: S/T. Picap (911083). 16/01/12. CD reissue with bonus tracks of the '71 debut album by the Catalan outfit, a milestone in psychedelic hard prog!
Tricantropus: El Sueno de Arsinoe. Mylodon Records (MYLOCD090). This band from Madrid is a group of classic prog (some members were part of the legendary group Azahar). Their style is a symphonic rock with many echoes of the UK school of the 70's (Genesis, Pink Floyd & Camel), but with some sounds heritated from the Italian prog of those times, just added a great inclination to jazz fusion.
Tropopausa: S/T. Picap. Sept. 2011. This is the CD reissue of an album made in 1979 by a progressive jazz band, whose one player is related to the Catalan band Blay Tritono and another one was a collaborator of the famous song writer Pau Riba. Mostly acoustic with acoustic bass and percussion in front, the music is instrumental and experimental, reflecting the ideas of the Catalan avant scene of the time



.... Labels .... Labels .... Labels .... Labels .... Labels .... Labels .... Labels ....




FONOMUSIC SPAIN!

After the great reissues of classics like Eduardo Bort, Goma, Alfredo Carrión, etc., Warner-Fonomusic comes with a big bunch of new, fantastic digipacks. They're all respecting the original artwork and are perfectly remastered for the collector's pleasure. Check it out!

+ Azabache: Días de luna (50 5046770822 8). 1979.
Jorge "Flaco" Barral and Gustavo Ros (both ex Azahar) joined Daniel Henestrosa and Ricardo Valle and took the name of AZABACHE. A good and rare album of progressive rock with some symphonic touches. This is the first of their two albums.
+ Azabache: No, Gracias. 2nd album by this post-Azahar group, originally released in 1980 and still a great progressive album!
+ Luis Emilio Batallán : Ahí Ven O Maio (50 5046746522). 1975
Historic debut album by this man coming from Galicia, in the Northwest of Spain. Entirely sung in Galego, it's a beautiful folk album that will also please most of progressive aficionados. Some members of Granada were involved in the recording and arrangements are courtesy of Carlos Cárcamo himself.
+ Hilario Camacho: La Estrella Del Alba. A collection of songs that were released on LP in 1976. This was the third album in his career. The result is a fantastic album much appreciated by progressive rock afficionados and showing his collaboration with Jorge "Flaco" Barral, whom he became friend with
Conexion: Harmony (50 5046770842 6). 1973.
This very unknown group blended progressive rock with soul music, and this is their only album. Luis Fornes, one of the members, later went to other great Spanish groups like Agamenon or Dolores. Six tracks, one of them "Concierto Uno" took the whole B side on the original lp.
+ Coses: Perquč no s'apagui l'aire (50 5046770812 9). 1978
Catalan folk group with a slight progressive flavour, this one is the third and last of their albums.
+ Diego de Morón : S/T (50 5046771612 4). 1977
Much sought after album and the only one by Diego de Morón. It features two Triana members (Jesús de la Rosa and Juan José Palacios "Tele") who help on four tracks with arrangements, keys, drums and percussion. But also Carlos Cárcamo, best known from the group Granada who plays on the rest of the tracks. There's some good mellotron on the album as well.
+ Granada: Valle Del Pas. 3rd and last album from 78 by this well known group. Instrumental symphonic, progressive folk-rock
+ Granada : Hablo de una tierra (50 5046771622 3) 1975.
Folk, rock, symphonic and progressive rock get together in the debut album by this well-known Spanish group who actually didn't hail from the city of Granada, but from Santander.
+ Gualberto: Otros Dias. In 1976, Gualberto lived in France and Holland for several months, composing the chamber music that would end in this record, released in 1979. It's a very special album in his discography as he was joined here by a classical music septet on the A side, and a quartet on the B side; he plays acoustic guitar only.
+ Gualberto : A La Vida, Al Dolor (50 5046732432 9). 1975
Founder member of the legendary Spanish group Smash, Gualberto is no doubt the Spanish psych guitar guru. When he left Smash, he went to the USA for a couple of years, and he came back to Sevilla together with Tod Purcell, who would sing and play 12 string guitar in this, Gualberto's solo debut album in 1975. What you will find here is an outstanding blend of psychedelia with flamenco. Gualberto plays Spanish guitar, flamenco guitar, electric guitar and sitar; there's great violin work by another American, Arthur Wolh, some flute and great, all original songs.
+ Lluís Llach: Viatge a Itaca (50 5046747122). 1975
Key album on Llach's discography, this one is much acclaimed for its epical and synphonic feel. The title track filled whole side 1 on the vinyl.
+ Lole y Manuel : Nuevo día (50 5046771802 9) 1975
The first longplayer recorded by this duo. Lole takes "cante" (flamenco singing) and Manuel takes care of flamenco guitar, while other studio musicians helped with mellotron (Carlos Cárcamo, Granada), bass and electric guitar.
+ Benito Moreno: Romance Del Lute y Otras Canciones. Here's an obscure album for all the progsters around, originally released in 75. The complete Triana is playing and handling all arrangements here!
+ Pau Riba: Electrňccid ŕccid alquimístic xoc (50 5046771812 8). 1975
4th album by Catalan hippie acid-folk weirdo.
+ Tílburi: Al Fin..! Progressive folk-rock with a psychedelic touch, made in Spain and sung in English. This is the first of their albums and was released in 1975 on Movieplay.
+ Tílburi: Alcocebre (50 5046772362 7). 1976
2nd album by this obscure Spanish group. Rock, progressive and strong folk influences, using mandolin, violin, electric and acoustic guitar, and bass.
+ Triana: Hijos Del Agobio. New digipack edition of their 2nd album, for many the best of them all. A key album in the worldwide progressive rock scene.
+ Triana: Sombra Y Luz (50 5046617655 4). 1979
The third album by Triana, symphonic prog-rock of the highest level, with a flamenco dose. Their best seller ever.
+ Vainica Doble: Contracorriente (50 5046658005 4). 1976
This Spanish female folk-psych duo is probably the top cult group in the Spanish rock scene of the 70's together with Maquina! and Smash. Now we have the chance to rediscover their third effort, another fantastic blend of folk, pop and psychedelia with awesome songwriting, superb guitar work and even some sitar courtesy of Gualberto.
+ Various Artists: Rock Andaluz. Hijos Del Agobio Y Del Dolor. Street date: 20/03/06. Awesome 2CD compilation set containing a big number of Andalusian Rock groups from 1967-1972. Rock and progressive music meets flamenco. Meet acts such as Smash, Mezquita, Iman, Goma, Gualberto, Triana and many others. But that's not all! There's also a DVD containing an amazing TV documentary entitled "Underground, La Ciudad del Arco-Iris", with a long length image history of Andalusian rock and especially the mighty Smash!!! Spanish language of course, but worth alone for the mega-cool images!!! And the price! .... ?25 + Daniel Vega: "La Noche Que Precede A La Batalla". Warner-Dro-Fonomusic. Outstanding progressive folk record with acoustic guitar, electric guitar leads, flute, piano and the warm vocals of Daniel Vega. Fully remastered sound, original gatefold cover artwork and 500 copies only!




PROG LIFE SOUTH OF THE UNITED STATES!



1870: Pogo y 4 Historias de Horror. Gazul (GA 8854). July 2011. Rock In Opposition made in Mexico, this album belongs to the Art Zoyd / Univers Zéro constellation, with also references to their fellow countrymen from Nazca. An avant-garde opus without any compromise, to be discovered!
Abrete Gandul: Enjambre Sismico. Fading Records (FAD 004). 20/05/11. Released on the sub-label of AltRock Productions, here's the 2nd output by the Chilean quartet! Moulded in an evident Crimso vein, both in the harmonical geometries and in general for the sound, the band proposes an instrumental formula that ranges over ethereal atmospheres and granitic tangles, a perfect synthesis of electric and electronic, in an ongoing game of references between guitars, keyboards and the sax of Leo Aries (Akinetón Retard, from Chile as well). Thanks to a solid technic and solo skills, Abrete Gandul shows the possibility of a genuinely eclectic and perfectly recognizable approach.
Akineton Retard: Azufre (CHTM01). The Chilean prophets of avant-prog have returned with a new album, still formated as quintet with guitar, double reeds and rhythm section; the music of the new album borrows from many styles and seem this time very accessible and nicely flowing! A good time to acquaint yourself with this band if you still don't know them!
Akinetón Retard: Cadencia Urmana. The fifth release by this fantastic band from Chile. This CD features some themes that had already been debuted in their Editio Princeps's live release, "Ao Vivo", plus several new compositions. After more than ten years of existence, Akinetón keeps evolving but without leaving behind their essence, making sure their reputation as the best South-American ensemble in the genre still applies. The double multiple reeds section is this time augmented with a trumpet player and a trombonist; let's also notice the presence of Dj Vaskular, bringing in some scratches!
Alas: Mimame Bandoneón. Digipack. Sonoram (2005). The return of a fantastic group with its original members + various guests on bandonéon. If the focus is on newer tango ŕ la Piazzola, there is also a long progressive suite composed of new themes and adaptations of older material to the new style.
Altruismo: Imagem. This young Argentinean band, born between 2004 and 2005, comes with their first album, marked stylistically by progressive rock with at times a metal edge, as well as fusion with a dominant and much active guitar; the pieces on this album are marked by a certain urgency, sustained by up-tempi and rather loose structures giving plenty of place to individual and also collective soloing; breaks, insisting riffs, threatening drumming or agressive slapped el bass, a tendency to modal harmonies or tone art modulations are some trade marks of the vocabulary used
Anacrusa: Documentos. Acqua Records 2005 digipack. Re-release of recordings from 1975-76, the outfit's third and fourth albums.
Anima Mundi: Once Upon A Live. DVD. Progressive Promotion Records. Street date: 16-11-18. Concert recorded at Theatre Hall: El Ciervo Encantado - 17th of June 2017, La Habana, Cuba. Also released on CD (PPRCD068)
Anima Mundi: Insomnia. October 2018. 2nd album of the trilogy that started with "I Me Myself". This is already the 6th album by the Cuban band. At the same time, a live album (2CD) is also released, titled "Once Upon A Live".
Animal En Extinción: Antes Y Después. El Templo Rekords. December 2018. If the band's name seems to be familiar, you're not wrong! This was the title of the last album by Fulano and has now become the band's name of a debut album indeed initiated by an ex Fulano member! I don't have more infos right now but will add some asap!
Antihéroe: Entretejido Cósmico. Iscaro Records. 2007. Here's an interesting band from Argentina. Besides the leader, guitarist and composer Dario Iscaro will be found a trumpetist as 2nd solist and a solid electric rhyhtm section also calling here and there for electronics. No keyboards! Iscaro acknowledges a huge list of people having inspired him from King Crimson to Bill Frisell or Marc Ribot and even master Frank Zappa but the inspiration isn't limited to guitarists and both contemporary jazz players or modern classical composers will be found on his list. Iscaro has a strong technique and a rich sound palette as much as soloist as comping musician; his music is well structured, rhythmically inciting and rich in melodic ideas. Worth the discovery if you're after new names!
Daddy Antogna Y Los De Helio : Belice. Viajero Inmovil (DAHO38VIR). 2009. This is the debut album by an Argentinean band formed by ex "Ave" drummer Daddy Antogna, together with members of the excellent band "Las Orejas Y La Lengua". The hypnotic quality of the music combines the essence of hard psychedelia, Kraut Rock, Avant Prog, and touches of experimental sounds in the RIO vein.
Aparecidos: Palitobombonhelado. AltrOck Productions (ALT031). 2012. Argentinian brothers Santiago and Facundo Moreno, hailing from Buenos Aires, arrived in Italy after the economical crisis of 2001 and integrated the musical scene of Genoa, giving life to the "Aparecidos" project, mixing jazz, folklore, milonga and experimentation. After some changes in the line up, bringing in two Calomito members, they present us the current album, released on the Italian avant prog label AltRock.
Ararat: Música De La Resistencia (2009). Oui Oui Records. Band led by Sergio Chotsourian (guitarist and lead vocalist of Los Natas), who together with brother Santiago and other musicians, combined forces in order to make this project a tangible reality. The outfit's musical direction could be best described as ambient, with dark, hypnotic, haunting, and dense atmospheres. Their style is very close to Kraut Rock territory, and features plenty of excursions into experimental fields.
Arco Iris: Los Elementales. Leader Music (1977). After the departure of founder member Gustavo Santaolalla, the group began to work in a brand new musical direction. The result of this was this brilliant concept album which merges Progressive Rock, Folk, Psychedelia and fusion, while preserving the mysticism and quality of their previous efforts. Official digipack re-release which includes two bonus tracks.
Bandhada: Alcanza El Tiempo. Mylodon Records. New album by the Chilean band!
Cabezas de Cera: CDC Live USA. Coincidence? The Mexican trio is celebrating their 15 years anniversary and at the same time release a CD+DVD set of their performance at the Nearfest Festival in 2009. 9 tracks including some already classic songs and, as regards the DVD, plenty of extras: a short documentary about their US tour, including their their feelings and concerns before and after every concert; another short film with music by the band and also a photo gallery. The band considers this DVD as their best, compared to the previous one from Mexico, released in 2004. If you don't have any visual document of this band, you should consider this one as they are not only one of the best bands in Mexico but in the entire modern prog community!
Cabezas De Cera: Fractal Sonico 1995 - 2005. New album by this exciting band. Not too many news available yet except that the music has been composed in a 10 years period and that the trio plays one more time on some of those fantastic metallic instruments presented in their previous album Metalmusica from 2004. Here is the present instrumentation in the new recording:
- Ramsés Luna: Flute, clarinet, saxofon, midi wind (EWI) and voice
- Francisco Sotelo: Acoustic drums and electronic pads.
- Mauricio Sotelo: self built instruments based on metal structures (Jarana prisma, tricordio, charrófono), 6 & 12 string guitar, stick grid, electric guitar.
Casa Das Máquinas: Lar de Maravilhas. Witness PG1209. A mid-70's Brazilian band from Săo Paulo borne out of the disenchantment of two musicians from glam/dance pop band Os Incríveis, namely drummer/percussionnist Netinho and guitarist/vocalist Aroldo who wanted to take a less commercial route. Recruiting three other musicians, they recorded 3 albums between 1974 and 1977; this one, their 2nd, is considered a national prog classic. Donning a slick production, it incorporates the intensity of the first album with more sophisticated elements such as stronger melodies, better arrangements and an emphasis on spacious, multi-layered symphonic keyboards (particularly the synths - mini moog). It is a strange collection of tunes in that it ranges from superb symphonic flights to some rock pieces.
Congreso: Congreso en Vivo - Montreal, Octubre 1988. El Templo Rekords. December 2018. Live album, recorded L-R from the soundboard.
Congreso: Viaje Por La Cresta Del Mundo / Ha Llegado Carta. Ediciones Rayuela (RA 099). 2017. Remastered edition of two albums from 1981 & 1983, out of print for 35 years! With a jazzyprog flavour, here are two lost gems in the Chilean music history!
Crucis: En Vivo Enero 1977. Retro Remasters Plus (RRP 020). Jan. 2018. This show is the document for one of the best performance of Crucis in the 70's. Soundboard recording with an excellent quality booklet! As bonus tracks are 2 unreleased live songs from another show in 1974. It's reissued here for the first time, together with background notes and images. This is the kind of show that every prog lover must listen to. Crucis at their top?were an amazing impact rock. A demolition band !!
Cucamonga: Alter Huevo. AltRock Productions (ALT 024). 13/02/12. As implied by the title, this explosive quintet from Argentina takes some of their inspiration from a certain Frank Zappa; Supported by an infallible rhythm section, the band holds together an extremely precise writing and elegant harmonies with an enviable melodic and solistic freshness: electric piano, percussions and guitar run after each other through themes and solos, able to go from hard grooves to breathtaking breaks and funny atmospheres. Keeping a subtle balance between jazz, rock and experimentation, they may at times also evoke the musical universes of a Hermeto Pascoal
Carlos Cutaia: Ciudad De Tonos Lejanos. Solo album by the keyboardist of La Máquina de Hacer Pájaros released in 1982. This is an instrumental work completed together with Oscar Moro, drummer from Seru Giran and the music could be related to the solo projects of Tony Banks
Defórmica: Paramó (2010). 2nd album by this Argentinean band playing a hard prog music with much focus on guitars (two players). The new album reinforces the stature of the guitar, with the addition of a synth-guitar played by guest musician Lucas Martí. Among other guests and new colours, trumpet and trombone are making their apparition here and add their lot to the complex amalgam of Crimsonian schemes (intertwined guitar lines at first) and post-rock attitudes, math-rock parts, jazz-rock reminiscences and heavy psychedelia.
Delta Red: Gama de Espectros. FGBG 4827. Nov. 09. Here's a progressive jazz-rock "power trio" coming from the city of Querétaro, Mexico. The musicians' unconventional concept rises from collective improvisations where their influences converge: from classic Progressive rock to King Crimson's (Red era) to Don Caballero like math-rock. The first album "Gama De Espectros", a co-joined production between the Musea and Luna Negra labels, will please all fans of sophisticated progressive rock music, jazz-rock lovers and real alternative music from the twenty-first Century. If you're into Japan's Baraka or the Chilean revelation Tryo, you should try this as soon as possible!
Dialeto: Live with David Cross. The Brazilian power trio is releasing independently, under the auspices of MoonJune Records, their fifth album "Live with David Cross", which was recorded in 2017 in Săo Paulo, Brazil, at the band's second of two concerts held to promote their previous album, "Bartók in Rock". The material of this album includes some live versions for the Béla Bartók pieces that were adapted by Dialeto, as well as renditions of a few King Crimson classics and one track by the David Cross Band. Carefully mixed and mastered by Fabio Golfetti (Gong, Violeta de Outono), this music can now be appreciated by anybody, in all its energetic and crystal-clear sound.
Diapasăo: S/T. Masque Records (2006). Street date: 04/10/06. This is a trio of very young musicians from Minas Gerais in Brazil (the oldest is only 21!). The line-up is Rodrigo Lana (piano, keyboards), Gustavo Amaral (bass, acoustic guitar) and Fabiano Moreira (drums). The bands main influences are some masters from the 70s, such as Emerson, Lake and Palmer, Triumvirat, L'Uovo di Colombo. Lots of classical music and jazz enrich their instrumentation.
Eblen Macari Ensamble: De Beirut a Cosamaloapan. Ethnéa/Azafran Media (ET 8816). August 2011. A collection of pieces that transcend categories and presents a rich blending of jazz, folk and ethnic music. The leader himself is a Mexican musician of Libanese origin!
El Cuatriyo: Texturas del Verde. P.A.I. Records. 2011. El Cuatriyo's second album sees the band continuing along its familiar trend and developing instrumental music within the River Plate region's own recipe of Fusion. They also manage to add some amazing string arrangements, as well as horns, to some of the album's cuts, which definitely adds extra grit to their sonic textures.
Embrujo: S/T. New release on Amort Records and 1st time on CD! This can be considered as one of the real South American masterpieces when it comes to psychedelic music, but you will also notice the folk influence in many tracks, with the use of flute, acoustic guitars, piano and beautiful soft melodies. Available in May 2004.
Enfasis: Vencer o Morir (GDRCD0710). A true rarity from Venezuela, between prog and pop, originally released in 1984 and slightly in the vein of the neo-prog sounds that where quite fashionable in those times. The band featured a female vocalist with a strong and effective voice. Deluxe limited and numbered CD reissue in the original 1:1 LP-Sleeve. Numbered 777 copies edition.
Entrance: Odisea. Progressive rock band from Chile, formed in late 1997 and led by keyboardist Jaime Rosas. Its music keeps the spirit of the 70's with contemporary sound and attitude. "Odisea" has been recorded during the 2003 edition of the famous Baja Prog festival. It is now released as a joint-venture between the Musea and Mylodon labels. Clocking at more than one hour and a quarter, the CD also includes two bonus-tracks captured live one week before in Aguascalientes. To be discovered !
Escuchame Entre El Ruido. This is a double album in homage to the 40th anniversary of Argentinian Rock. Lito Vitale - ex keyboardist from the prog group MIA - next to some of the most outstanding artists of the genre is playing totally new version of classic songs. The unusual fact is that every artist performed songs by other authors, which never have been part of their repertory.
Especies: S/T. Digipack 2006. Noteworthy debut by this young Argentine combo, who have adopted a Retro 70's Progressive sound under the welcome influences of Pescado Rabioso, Invisible and Vox Dei, and blend it together with a more updated trend in the Pez line.
Eter-K: Watching the Universe (AP1105 CD). March 2014. Peruvian band offering a progressive rock in a space-rock and psychedelic vein, Ozric Tentacles obviously being one of their influences. Five compositions and a total time of 55 minutes, only the first is below the 10-minute mark, the other are long tracks.
Factor Burzaco: 3. AltRock Productions (ALT039). March 2014. Third release for the Argentinean band, recalling much more their debut self-titled album than their previous effort! it marks a new step ahead in their avant-garde proposal, on the tracks of bands such as Thinking Plague, Henry Cow and the contemporary classic music. It's a sort of dreamlike journey in which adventurous music and emotions come together. Carolina Restuccia's vocal extension and interpretation is as usual astonishing: intriguing, mysterious, dark and shining at the same time. Fans of RIO and not conventional progressive-rock will be delighted for sure!
Factor Burzaco: II. AltRock Productions (ALT 018). 2011. Factor Burzaco's popularity grows day by day in the RIO/Avant-Prog world. Coming from South America and because of their sound and musical style, they are also known as the "Argentinian Thinking Plague". With this new album the group moves forward with their musical vision, driven by the great ability of their female vocalist, Carolina Restuccia, who shows an uncommon vocal range and, above all, a really distinctive expressive register. Intriguing, obscure, strangely fascinating, Factor Burzaco's music is going to earn a particular place in the avant-prog world scene. References: Thinking Plague, Stravinski, Henry Cow, King Crimson.
Falsos Conejos: YYY. Viajeros Inmovil. 2010. Hailing from Argentina, this guitar power trio comes here with their 2nd album - but first long play CD - and offer a music bearing elements of math-rock, progressive rock and psychedelic. Having brought a whole year's work on the recording and producing will tell you that those guys take attention to all kind of details, be it in the composing, playing or the sounds. Give them a try or watch them out!
José Luis Fernandez Ledesma Q. is certainly one of the most creative and productive composers and multi-instrumentists from Mexico. Here are the two newest releases, also featuring his companion in life, singer Margarita Botello

- Saena: S/T. Luna Negra CDLN-37. 2008. New group formed by the tandem of José Luis Fernández Ledesma (guitars and keyboards) and Margarita Botello (vocals, piano, accordion and percussion) with violinist Alejandro Sánchez (Decibel), Hugo Santos on fretless bass, grand stick and loops and drummer Adrián Zárate. The band is displaying a symphonic type of music, in the grand South-American tradition. Let's not forget some great experimental or jazz-rock parts. Here are eight long and mostly instrumental tracks, ponctuated by Botello's melancholic vocals (plus some parts sung in Spanish) and enriched by the Chapman Stick sonorities. The group tells the story of Saena, king of birds and owner of the Feather, who lives in the mountain Haraiti Bareza. Convoked by their liege, the birds went on an initiatic quest, musically illustrated by the five musicians. To be discovered !
- Jose Luis Fernandez Ledesma Q. & Margarita Botello: Hibridos. Musea FGBG 4738. The new album will once again treat us with an incredibly subtle and complex music, mixing electronic, ethnic and classical music with progressive rock, to create a sort of experimental music. Sometimes contemplative, always suggestive, intense and colourful, this beautiful music is played by numerous guests on violin (Alejandro Sanchez), cello, saxophone, horn (German Bringas)... Listening to this modern symphonic music is a beautiful experience to live !



Forma Y Fondo: S/T. Discos Mucha Madera 006 (2008). This newly resurrected recording is from an Argentinean band and sends us back to 1977. The music is very close to jazz-rock but with incursions into Brazilian rhythms or other South-American genres. The instrumentation itself is an hymn to those glorious times: Fender Rhodes, clavinet, Selmer Mark IV sax, Fender Jazz Precision, Les Paul custom guitar, etc... so definitely an album for nostalgia lovers and collectors, well worth the listening!
Fulano: ˇEn Directo! Luna Negra (CDLN-55). Another live recording from 2010 in Mexico. The vocals are a bit too upront in the mix but the performance is so great!
Fulano: En Vivo en Los Ángeles de Chile 2002. El Templo Rekords. Street date: April 2017. After "En La Batuta 1993", here's a new album, recorded L-R from the sound board. At the same time, the label presents a new edition of the band's last and best studio album "Trabajos Inutiles", from 1997.
Fulano: Animal En Extinción. El Templo Rekords. New studio album, recorded in 2015. At the same time is also released a live recording from April 1993. The Chilean band hasn't lost any of its dynamic and quirkyness, believe me! Cherry on the cake: more releases expected for February 2017, rejoice!
Gong Global Family: Live in Brazil 20th November 2007. Voiceprint (VPDVD62). Street date: 24/08/09. In late 2007 Daevid Allen along with Josh Pollock and Michael Clare embarked on a series of South American concerts. Along with members of the Invisible Opera Company of Brazil the band played a concert in Sao Paulo, performed under the name Gong Global Family. The DVD, filmed at the first concert of the tour, captures the magic of the evening and of course the eclectic and diverse music that is drawn from the extensive Gong catalogue.
Habitat: Tratando de Respirar en la Furia (2010). Lizard (LZ CD 067). With this third album, the Argentinean band can be placed next to some of the better 70's Italian post-Genesis prog-symphonic bands, like Le Orme for its acoustic foundation with some electric elements and warm-subtle voice, or early PFM for instance, especially when the acoustic guitar show its arrangements amongst other instruments like flute. The guitar shows a variety ranging from acoustic to fuzz electric, the keyboards even more
Hexatónica: Formas. Elefante Records (2006). After a lengthy wait and abundant deal of efforts, this much-looked-forward-to studio album finally sees the light of day. This talented quintet from La Plata, province of Buenos Aires (Argentina) has come up with a brilliant piece of work, which brings the band's first phase to an end. Their style is powerful and complex, with bombastic keyboards and Hard Rock-edged guitars.
Hexatónica: En Vivo. CD. La Plata Producciones (2005). Symphonic prog band inspired by the likes of Liquid Tension, Yes, Dream Theater. Recorded during the event which took place in 2005 (Rock En Vivo 2005) in La Plata.
Honduras: Célula Dormida (2010). This is the 4th output by this experimental band from Argentina, moving between RIO prog and Canterbury
Honduras: 3. Azione Artigianale 029. April 2009. This Argentinean band, whose complete name was originally Honduras Libregruppo, releases here their third opus (hence the title) and it is overall under the sign of "mini"; minisleeve formatted and mini CD (running time is 22 minutes). Between psychedelic, Kraut Rock and Soft Machine Canterbury, here's the status or current musical picture of a band that quickly arose much interest throughout the world
Lalo Huber: Lost in Kali Yuga. Record Runner RR 0580. 2009. First solo album by the keyboardist of the Argentinean band Nexus! Lalo takes on vocals and plays all instruments (Hammond organ, electric pianos, synthesizers, acoustic guitar and bass guitar), except for drums & percussion, played by best friend and guest musician Luis Nakamura, drummer in .... Nexus!!
Iconoclasta: Resurreccion. FGBG 4826. Nov. 09. Still centered around the two guitarists and the drummer, the new line-up of this album adds a female touch to the team with bassist-singer Greta Silva and singer Alma Castillo
Mingui Ingaramo: Patagonia. Melopea Records (2009). Digipack. Renowned keyboards player who formed part of the famous bands Los Musicos del Centro and Grupo Encuentro. In this new solo venture, Mingui continues to fuse traditional Argentinean rhythms (Tango and Folk) with his personal vision of Jazz. One can almost trace a parallel path to the works of the much applauded Lito Vitale and his group, maybe just in a more orchestral classical version, where Vitale often emphasises the combo aspects.
Introvision: 08:36:59. This is the debut album of a band hailing from Costa Rica! Keyboards, guitar, bass & drums + Will Acuńa (voice & guitar); they try to unite prog, jazz, electronic and folk through surprising ways and certainly bring some freshness and modernity to the album!
La Gota: Galpón 11 (2009). This is the third opus by this quartet hailing from Rosario, in the province of Santa Fé, Argentina. What immediately transpires from this CD is the amazing quality and sound the band possess when performing live. Their fusionish prog-rock hits you on the face! Besides new compositions, the repertory is based on their 2006 album "Tractor" but if twin guitars were the rule in the studio, a keyboard player replaces the one guitar on those live recordings. and it works more than fine!
La Máquina Cinemática: Música para Pantallas Vacías. Epsa Music (2010). Composer and musician Exequiel Mantega has put together a contemporary chamber music outfit of highly refined beauty and quality. Gorgeous cellos, lamenting clarinets, a lively pulsating rhythm section, music reminding at times the spirit of Egberto Gismonti, great wind and string arrangements, there are plenty of details to discover and the more you listen, the more you'll find!
La Mujer Barbuda: Lagartos Terribles. S-Music. 2011. Firmly involved in the Opposition Rock movement genre, the bands' second album is a daring effort that features complex compositions, as well a heavy dose of experimentation. Concept album entirely dedicated to prehistoric animals (dinosaurs and alike) and the way we perceive them, it even classifies the music according to the various groups/types of beasts, each group presenting different sonic qualities or musical attitudes!
La Mujer Barbuda (the bearded woman): Música Para Cuando Aparece Un Monstruo (2008). Created by bassist Franco Fontanarrosa and with guitar, drums, sax and clarinet, this project is strongly connected to complex instrumental avant prog, even RIO, with some Crimsonian connotations (in the power rhythm lines for example. Solid and well thought, full of contrasts and surprises, this is definitely a band to discover!
Los Gatos Savajes: Reunion 2005. For their 40th birthday, the group formed in 1965 by Litto Nebbia reformed and played concerts in Buenos Aires and Rosario between July and August 2005. The group's reunion was one of the most celebrated events of the year in Argentina, and this DVD gathers the best renditions of all the songs they played for the event.
Luz de Riada: Cuentos & Fabulas. Mexitli Cultura. This new project born in Mexico features Ramsés Luna (former Cabezas de Cera) on flute, sax, voice and EWI, as well as a former member of the band Saena, bass and stick player Hugo Santos; together with drummer Hugo Balderas and the last member to join, guitarist Gustavo Jacob, they form a strong unit whose musical style may be difficult to define and label due to the richness of sounds; in Luz de Riada you will listen to a wonderful mixture of jazz elements, experimental music, avant-garde and progressive rock with a RIO edge (among others) that create an eclectic and very original sound. After a positive feedback from Mexican press and fans, they are already working on a forthcoming DVD, which will feature songs from different performances.
Mediabanda: Bombas en el Aire. New album! Street date: January 2017.
Mediabanda: Siende Perro. Recorded in 2010, this is the third album by this Chilean band evolved from the ashes of Fulano (thanks to reedman Christian Crisosto). Brassy, funky, heavy at times, with great wind arrangements (unisson or contrapuntic lines, rich harmonic enemble playing) and without forgetting the scats of Crisosto's daughter Regina, here's an album with guts and brain, showing a great maturity.
MediaBanda is a Chilean group created by ex members of Fulano, one of the best bands ever created in Chile. Christian Crisosto and his wife Arlette Jequier, together with newcomer and reedman Marcelo Maira and other musicians (including Christian and Arlette's daughter Regina who is one of the lead singers with mom), they took their experience of Fulano and combined it in an attempt and the will to reach the next generations; at times their music sounds like a mix of Hermeto Pascoal (the quirky harmonic approach) and Frank Zappa (the contrapuntic percussive marimba lines, the guitar soloing). They have a real fresh approach and a perfect blend of complexity and immediacy; they fly on top of any musical style they like, including reggae or modern classical arrangements. In other words, they equally address body and soul! 2 records are so far released, the newest being a double CD titled "Dinero y Terminación Nerviosa", released in 2007. "Entre La Inseguridad Y El Ego" is the title of their first album, released in 2004. A great band and music to discover! Of course a MUST for fans of Fulano!
Great, great news from Argentina! Mamma Mia, Viajero Inmovil Records is releasing a double CD of several unreleased gems recorded in the studio, as well as some done live, by the legendary short-lived band (actually an association) MIA!! The 2CD also features some tracks which until now, hadn't seen the light of day on CD. Not only this: included is the only known filmed footage to exist of the members of such a legendary collective. This "rescue" took many years of painstaking labour and reflects the varied musical options offered by this great independent musical association during its various incarnations. Released in a special double digipack. Enjoy!
Litto Nebbia: Bazar De Los Milagros. This new edition includes four bonus tracks culled from the soundtrack to the Argentine cult movie "Bobeta, ilusion y despertar". The original album was recorded together with guitarist and bassist Daniel Homer, while Mirtha Defilpo took responsibility of almost all the lyrics and some vocal parts too. This is a record comprising very personal songs of a certain melancholic touch, and under the obvious influences of Brazilian sounds and rhythms.
Nexus: En el Comienzo del Topos Uranos. New album! Available on vinyl and digital download
Nexus: Aire. Record Runner (RR-0600). 2012. After a silence of five years - Buenos Aires Free Experience Volume Two being Nexus' latest output in 2007 - the Argentinean band, this time reduced to a quartet and featuring a new bass player, Machy Madco, comes back with a new studio album, keyboardist Lalo Huber now taking charge of vocals too.
Nexus: Magna Fabulis. Record Runner (RR 0660). Street date: 25/08/12. If not enough with a new album, then the Argentinean band also presents another prog-rock album based on works of universal literature, four long suites compiled exclusively for this release; from the classic "Odyssey" by Homer to Dante's Divine Comedy, those suites previously appeared separately on the mammuth boxsets worked out by Musea and the Finnish magazine Colossus; they are gathered now in this Nexus compilation.
Orquesta Metafísica: 7 Movimientos. Independant production. 2011. Within the context of an acoustic formation, the Orquesta Metafisica produces an extraordinary combination of contemporary chamber music / Avant Tango / Progressive Rock / Jazz / as well as scattered incursions into RIO. To describe it shortly, it is like joining Univers Zéro, Astor Piazzolla and King Crimson together!
Fernando Otero / Nick Danielson: Revisión (2006). Argentina. Talented Argentinian pianist and composer of international renown and prestige, who in the company of violinist Nick Danielson, performs a mixture of Chamber Music, Avant Garde Tango and Jazz, creating complex musical structures comparable to those of Gatto Marte.
Overflow: Overflow (Orfeon, CSM-221). Nice mini-lp replica of this excellent Mexican progressive album from 1985. Fantastic, very well-crafted, classic progressive sound with influences of Enid, Barclay James Harvest, Yes, Genesis, Cathedral. Comes with insert and official reissue from Orfeon Mexico.
Progressive rock from El Salvador distributed by M.P. records. The name? OVNI. The recordings? En Algun Reino (95) / Entre Seres Y Sus Raices (2000) / La Experienca (2001 and live recording). Melodic keyboard orientated neo-prog.
Pescado Rabioso
led by Luis Alberto Spinetta, this band is considered to be one the best from the Prog Rock scene of South America. They started in 1971 and they recorded 4 albums which are now available: Desatormentandonos (1972), Pescado Rabioso 2 (1973), Artaud (1973), Lo mejor de (1976) - all priced ?16 - + the 2CD Obras Cumbres (with Invisible) (2001). ?24.
Aldo Pinelli: La Era de Melania. HTT07CD (2011). This is the third solo album by the leader of the Argentinian ensemble Habitat. Very sophisticated and polished as usual with enchanted and fantasy atmospheres sometimes near to Steve Hackett (the neo-classical influences) and Mike Oldfield (the folk, medieval touches).
Pulsónica: Tribaloide. 2011. This band from Buenos Aires combines traditional Afro-Latin rhythms with different progressive rock styles, always starting from a protagonist percussive work based on the use of polyrhythms, irregular metrics, unisons and percussion solos. Jorge Gonzalez, Argentinean drummer & percussionist - ex member of the Orquesta Amarilla Percussion Ensemble created it.
Pollo Raffo: Guarda Que Viene El Trzzarden - Música de Flores Volúmen 1 (2006). Juan "Pollo" Raffo is a composer, arranger, musical director, keyboardist and music teacher from Argentina. The music presented in this album is multi facetted with glimses of fusion jazz, contemporary music, tango or Latin jazz ... and more!
Quaterna Requiem: S/T. Released by Rock Symphony, this DVD captures magical moments commemorating the band's 15 years of existence, one of the most highly regarded prog rock bands from Brazil, playing a music in a classical vein not unlike After Crying, though maybe less complex and more accessible.
Ranjhus: S/T. Edén s.r.l. Debut album by an instrumental guitar trio from Cordoba in Argentina. Their music is close to jazz-rock / fusion but they mix several idioms in their compositions so that traces of prog-rock, funk, Latin can also be heard here and there
Resistencia Chaco: Una Puerta Roja en Algún Lugar de la Rep. Checa. Viajero Inmovil Records (2012). Furious debut by this Argentinean five-piece group (guitar, bass, drums, and two saxophones), who experiments in musical terms by combining Avant Prog's expressivity, free rock's liberty of soaring creative movement, and Doom rock's potency.
Andrés Ruiz: Los Deudos. Viajero Inmovil (2008). Here's a songwriter from argentina who ventures with this third album in a prog-pop musical territory, not unlike Spinetta Jade (his voice and intonation added to the harmonic structure reminds me a lot of him) or Lito Nebbia. A conceptually-themed common thread weaves very nicely and naturally throughout the entire disc, allowing the composer to pour his own distinctive trademark of melody and emotion into his songs. Keyboards (lovely Rhodes) are effectively used to bring a maximal emotion and sustain the dark dramatic feelings.
Septum: Quiet... Listen! Musea Parallčle (MP 3264). Septum, Havana's best kept secret, has just released its debut album "Quiet...Listen!". Septum is a septet of professionally trained musicians and the instrumentation includes violin, bag pipes and an amazing female voice. Stylistically, they move within the realms of progressive rock and symphonic metal with great musicianship and lyricism.
Seti: Bold Travels. Mylodon Records (MyloCD113). 2016. New album, featuring as special guests: Clive Nolan, Steve Rothery & Damian Wilson
Diego Souto: Ciudad De Grises. Parásito de Luz (2005). New and 2nd album by an interesting stick player offering a very personal fusion of Guitar Craft and tango. Both electronic and progressive and including 5 arrangements for stick of themes by Robert Fripp
Sur Oculto: S/T. Azione Artigianale. 2011. New album by this Argentinean power trio hailing from Cordoba. Rhythmically very dense and hard beating, complex and enigmatic, the music reveals several influences like Avant Prog (Present), Jazz, Psychedelia, Hardcore, even hints of bass 'n' drums at times or Crimsonian massive sonic attacks.
Tá. Difficult to find a shorter name for a group! This one comes from Uruguay, a trio featuring familiar names if I say Osvaldo Fattoruso ... do you remember Opa or even before a band called Los Shakers ? Two albums are now released on the label Melopea. The self titled and first album from 1992 and their 2nd, lazily titled "Vol. 2" (1993). If the first tries to merge jazz-rock with candombe, the second sees a change of musical orientation, the band bringing now Latin Jazz and Brazilian Music influences into their grooves. The two other third of the band are Mariana Ingold & Leonardo Amuedo.
Tanger: Mundos paralelos. Viajero Inmovil. May 2008. The 4th album by the Argentinean band is now ready. Still headlined by Crimsonian cross rhythms and a great flute playing!
Tanger: Ciudad. New album from 2006.
Tarkus: A Gaze Between The Past And The Future. This brazilian band was created in 2000, and this first album was recorded in 2002. The name "Tarkus" may sound like a reference to E.L.P., but these six pieces reveal a personal music, with heavy moments sometimes but all in all of a general symphonic inspiration. There are two covers (one taken from the Argentinean band Nexus, the other from the Italian Devil Doll). It's a brilliant symphonic rock with strong melodies and great enthusiasm
Trío Desatanudos: El Rey de las Palabras. Edén s.r.l. (2011). Formed by Gustavo Lorenzatti (double bass), Fernando Caballero (drums) and Darío Iscaro (guitar), this fusion trio combines Progressive Rock together with Jazz and certain flashes of Psychedelia, as well as they incorporate elements of South American sound passages into their already rich and varied repertoire.
Uranian: La Ciudad de los Sueńos. Independant production. 2011. Uranian is a Prog Rock and symphonic instrumental quartet residing in the coastal city of Bahia Blanca (province of Buenos Aires). The quartet's music revolves around the band's extremely gifted guitarist, who effortlessly directs the group down a hard prog path, as well as integrates elements of Argentinean Folklore in the process.


Tempus Fugit: Chessboard. Masque Records (MRCD0708). 2011. "Chessboard" marks the return of the Brazilian band Tempus Fugit - one of the most important symphonic prog-rock bands of South America - after two fine records dated 1997 and 1999. A great comeback then, a sound characterized by rich textures of elaborate melodic nature, with keyboards of the renowned Andre Mello in evidence, including a touch of classicism, the great symphonic openings, an excellent rhythm section, brilliant acoustic and electric guitars, English singing. 50 minutes of charming and elegant symphonic prog-breath, referring to the best Yes, with almost twenty minutes of the title track in high evidence. Excellent digipack packaging. Strongly recommended to lovers of the best symphonic progressive rock!
Tolerance: When Time Stops. Musea Parallčle (MP 3266). May 2013. Here is a Venezuelan band formed in April 2003 by singer Ricardo Figueroa and drummer Rodrigo Nunez. After several line-up changes and ten years of hard work, the group finally recorded its debut album, a blend of hard-rock, funk, heavy-metal, classical music and electronic sounds, full of musicianship defined by overwhelming drumming, powerful guitar riffs, clever keyboards arrangements and remarkable vocals. The lyrics are related to topics such as existence, science, politics and environmental issues.
Tryo:Orbitas. Mylodon Records (MyloCD112). 2016. New album by the Chilean trio!


VANG: Festival de Vanguardia. El Templo Rekords. Street date: April 2017. This DVD presents a selection of bands that performed at VANG between 2012 and 2014, including Fulano, Jorge Campos, Dayanandrea, CAF, Arrigo Barnabé (Brasil), The Talking Book (USA).
Lito Vitale & Víctor Carrión : Nuevo Trio. Ciclo 3. Recorded and mastered in June 2008, this new trio is actually partly gathering old friends since the special guest here is guitarist Lucho González , who already contributed many years ago to other trio recordings with Vitale. Both bring here some of their own compositions while the rest is carefully picked among songs from the historical North Argentinean folk repertory; no need to say you can expect musical links to tango, Vitale has done this in most of his long musical career. Víctor Carrión is a wind instrument player, featured on soprano sax and quena. So the rootsy aspects are counter-balanced by jazz improvised parts, which make this CD a new fresh output by the very productive and always emotionally breathtaking pianist and his two mates
Lito Vitale has also composed the music of "Adios Hermano Cruel", especially for the ballet by Julio Bocca. This show is part of Bocca's last world tour, just before his retirement. The music is glamourous and much symphonic, extremely lyrical and emotionally strong, as is always the case with Vitale!
Adrian Zarate: De La A A La Z. Gazul GA8697. Jan. 2010. This is drummer and composer Adrian Zárate's debut album. Adrian is a member of the Mexican symphonic prog-rock band Saena. This album shows a different musical approach than Saena and it's more into RIO and complex progressive music, not unlike Daniel Denis' "Les Eaux Troubles"; it is also especially influenced by the Terry Bozzio's Zappa.
ZET: Comandante Beat. New Chilean band and album produced by Mediabanda's drummer Christian Hirth. This is a trio whose sound is much modern, urban and electrically charged! Hirth plays drums and drum machines, with electronic added for treatment and effects. Cristobal Arriagada - alias Zorro - drives synths and samplers, Santiago Blanco takes care of electric guitar, samplers and electronics. All music is by the drummer.
Viajero Inmovil is a label focusing on progressive music from Argentina and South America. Among their newest own or distributed releases are:
- Los Barrocos: Sin tiempo ni espacio (1974). The outfit featured some very rare particularities: twin lead guitars, permanent presence of a violin throughout all of their songs, almost handled as a lead instrument; and excellent vocal arrangements. They mixed Psychedelia, Prog Rock and Classical Music very successfully and were finally able to boast this unusual yet inspired concoction on this, their only album, which was recorded during the latter stages of 1972. The record didn't actually see the light of day until 1974. This CD has been remastered from the original master tapes
- Rockaphonica: Fuera de tiempo (2006). After many years of attempting to solidify his project, the talented flutist and composer Ricardo Luna was at long last able to form and establish his own band and record this heavily classically-influenced Symphonic Rock debut album. There is a certain stylistic proximity to Kollar Attila (from Solaris), and reminiscenses of Focus and Camel.
- Espíritu: Espíritu III (1982) - Argentina (Remastered with bonus tracks)
- Kells: Sur (2004)- Argentina.
- Grimsditch, Andi: The Tolkien Song Cycle Vol. 1 (2002) - Argentina
- LA Sed: ż Y después qué ? (2004) - Argentina
- Uqbar: S/T (1995). This surprising and one of a kind Contemporary Chamber Music fivesome is comprised of 2 classic guitarists, a clarinet player, a cellist and a flutist. Their sound is full of fragile notes which effortlessly flow into intricate and off the wall arrangements. A distant proximity in style to Oregon is the only comparable parameter that comes to mind. A totally unknown gem which is begging to be discovered!!!
- Rodolfo Alchourron: Tálisman (94). Unreleased album by one of the most prestigious composers and arrangers of Argentine music as a whole. Rodolfo produces a very personal brand of Fusion, via the combination of Jazz, Rock and elements culled from our territory's Popular music, through pleasant and memorable melodies, complex arrangements and constant (yet many times totally unexpected) rhythm changes, which altogether provide an amazing concoction similar to the Canterbury sound from the '70's (Hatfield & The North or National Health) or certain passages which easily remind us of Frank Zappa
- Pacífico's sole album "La Bella Época" (1972)- a short lived prog folk trio
- Las Orejas Y La Lengua and their 2nd studio effort "Error" from 2003
- the sole album of the group Anima (1989)
- Julio Presas album "Amaneciendo en la cruz del sur" (1978)
- Litto Nebia's "El vendedor de promesas" (1977)
- the 2002 release of the young group Tanger
- Vytas Brenner: Lo máximo de Vytas Brenner (1975/77). At least 3rd album by this musician from Venezuela
- Fulano: Trabajos Inutiles. The last record of this chilean group has been remastered and has one bonus track too
- Contraluz: Ramos generales (2003) - Argentina
- Espiritu: Fronteras mágicas (2003) - Argentina
- Tracción A Cuerda: Circo de la Costa (1997) - Argentina
- Mar De Robles: MdR (2003) - Chile
- Terreno Baldio: Terreno baldio (1976) - Brasil
- Nono Belvis/Kike Sanzol (M.I.A.): Qué están celebrando los hombres (1982)
- Argentina will be their next release on own label.




EASTERN CORNERS OF PROGRESSIVE ROCK



7 Ocean: The Mysterious Race of Strange Entities. 2008. MALS 270. The 80-minute "The Mysterious Race of Strange Entities" is the debut album by Seventh Ocean, from Belarus, although the band consists of mature musicians with an experience of many years behind them. The group performs symphonic progressive rock that, while being predominantly vocals-based (which is certainly not the same as "song-based"), is highly diverse - not too dissimilar to mid 70's Van Der Graaf Generator in this respect. This is in all senses a concept recording, i.e. both stylistically and lyrically, and has a genuinely epic magnitude, obvious throughout its ten tracks.
Android: East of Eden (AND 01). The Android group was established in 1980 as a university band. Most of the founding members are featured in the current line-up. The music of Android combines the classic progressive rock with new age, jazz, and folkloric song motifs. It is predominantly for those who have grown up on the music of SBB, Fermata, Yes, Pink Floyd, ELP, Mike Oldfield, Tomita and Kitaro and who like complex rock music. Double keyboards, guitar, bass and drums are the instrumentation used here.
Iva Bittová & Cikori: At Home. Pavian Records. Release date: 16-12-16. Nine original songs follow up marvelously the legendary album "Bíle Inferno" (i.e. White Inferno), including three songs with English lyrics. Let's remind you that Cikori features the great drummer Hamid Drake, alongside other Czech partners in crime!
Bittová & Fajt: S/T. Pavian Records (PM0065-2). April 2013. Reissue of an album that kicked off a stellar musical career for violinist / singer Iva Bittová. At the end of the eighties, the connection of drummer Pavel Fajt's unique alternative rock style with the dark mysterious violin and expressive vocals of Iva Bittová turned out to be an amazing idea. To connect two such different instruments such as violin and drums, to get mutually inspired and improvise, all that was an unprecedented thing to do but the joint recording was a great result and ended with a rocket rise in popularity for the duo!
Carpathia Project: II. CP01. 2011. Started in 1998, this Hungarian project was stopped by the death of Zsolt Daczi (aka Bende) around 2006, one of the two founding members. At that time, the work on the 2nd album (the first was released in 1999) was already started but went left unfinished. Tamás Ángyán, the other founding member, multi-instrumentist playing mainly on violin and guitar and main composer of the present album, decided to finish the work and contacted guitarist Tamas Mohai to replace Bende. Together with two bass players, a drummer and a flutist, they now finally release this second album, a mix of ethno-jazz and progressive fusion.
Colorstar: De Luxe. CSDVD 01. DVD. With two guitars upfront, this Hungarian band with already 3-4 albums behind them releases today a DVD. The main inspiration to create their own music style had come from the discovery of new technical instruments (midi and sequencer programmes). Their music is mentioned together with other psych/alternative groups such as Korai Öröm or their English counterpart and predecessor Ozric Tentacles.
Disen Gage: The Reverse May Be True. RAIG (R 036CD). 13/01/12. With this third album, the Russian avant-rock band have assembled an original mix of progressive, fusion, world music, psychedelic-rock and Fripp, the result of a great technical dexterity and eclecticism. Overwhelming progressions and textures marked by an extraordinary instrumental interplay, grinding King Crimson, Djam Karet, Ozric Tentacles, Morricone and much more .... with of course a shot of Russian juice!
Djabe & Steve Hackett: Back To Sardinia. Esoteric Antenna (EANTCD21081). CD/DVD digipak set. Street date: 06-12-19. 2 Disc Set featuring a bonus DVD of a 5.1 Surround Sound Mix & Visual Extras including "When The Film Is Rolling", a short film + 3 tracks of live performances.
Djabe With Steve Hackett And Gulli Briem: It Is Never The Same Twice. GR1993 Records (GR-129). CD+DVD digipak in a limited edition of 500 copies. Street date: 15-02-18. CD: Live at Ady Endre Muvelodési Ház in Miskolc, Hungary on 8.6.2017, the closing gig of their summer tour. DVD: Live at Budapest Jazz Club in Budapest, Hungary on 3.6.2017
Djabe & Steve Hackett: Life Is a Journey - The Sardinia Tapes. Esoteric Antenna (EANTCD21068). CD+DVD. 06-10-17. This new studio album is the result of an improvised session that took place in a church on the island of Sardinia between the musicians from one of Hungary's most acclaimed Jazz groups, Djabe and acclaimed guitarist Steve Hackett. It also includes a bonus DVD disc featuring a 5.1 Surround Sound mix of the album, along with bonus features "Sardo Moments", an informal video diary of the recording sessions shot by members of Djabe and five tracks recorded at Budapest Jazz Club in June 2017 including among others interpretations of the Genesisclassic "Fly on a Windshield" and the Hackett tour de force "Please Don't Touch".
Djabe: Live in Blue. GR1993 (GR-116-2). New album consisting of a selection of live tracks performed during 2013 and 2014, featuring Steve Hackett, Gulli Briem and John Nugent, as well as a 15 piece strings orchestra on two tracks.
Djabe: Slices of Live. DVD Gramy Records (GR-102). 2012. Part of the tour introducing the "Slices of Life" album - therefrom the word play in the title - this DVD features the concert held in Budapest on March 3rd, 2006 at the Petôfi Concert Hall. It is also the perfect companion to "Message from the Road", another Djabe DVD, released in 2007 and showcasing other locations from the same tour. As extras, slices of soundcheck, videoclip and photo gallery. DTS 5.1, PAL all zones, English subtitles.
Djabe & Steve Hackett: Down and Up. Gramy Records (GR-100). 2012. Djabe released its previous studio album in 2008, and safe to say the new album Down And Up has been well worth waiting for. While bass player Tamás Barabás's role as both composer and player is getting more important, you will also meet again the new nearly fast member of the band, Steve Hackett, here playing on 5 tracks and ... singing on one written by his wife Joanna. Plenty of other guest artists also enrich this album with special colours, including ethnic ones (tar, cimbalom, shepherd flute).
Djabe & Steve Hackett: In the Footsteps of Attila and Genghis. Gramy Records (GR 094). 2011. This double CD was recorded by the band in the summer of 2010 during the tour with Steve Hackett. This tour reached Russia, Hungary, Bulgaria and Serbia (in chronological order). The show featured Djabe classics as well as Steve Hackett's own compositons and a few ones which originated from Genesis. The collaboration between the band and the guitarist is so prolific that new concert dates are planned for the summer 2011!
Djabe with Steve Hackett: Sipi emlékkoncert (Sipi Benefit Concert). 2CD (GR080). Djabe said farewell to their percussionist and singer András Sipos in a 5 hour monster concert. This was an incredible concert, which became a real cultural event. World music, jazz, hard rock and metal elements were all present. Everybody added something to the production. Djabe were in their best form and Steve Hackett managed to blend into the band like an organic member, playing unusually freely. He apparently enjoyed every single moment. It was a triumphal homage and the musicians said goodbye to their always cheerful joker as he deserved it.
Dzamble: Kazdy Marzy, Kazdy Sni. GAD Records. October 2017. Great rhythm section with additional keyboards and saxophones plus strong, powerful voice of Andrzej Zaucha. All recordings made by Dzamble in 1979 - some of them available before on singles and compilations, here in remastered form.
East: Symphonic. 2CD + DVD. November 2015. East celebrates their 40th Anniversary in 2015 with this special release, recorded live at the Palace of Arts (Budapest) on April 25th, 2014, with the Hungarian Radio Symphonic Band.
East: Blue Paradise (GRCD-018). Feb. 2014. After almost 30 years this legendary album comes released for the first time on CD. The material is the English version of East's first album, Játékok, released in 1981 in Hungary as a very limited vinyl edition: only 4000 got printed. This reissue contains 2 very rare instrumental bonus tracks, the first single of East from 1979. The material has been faithfully remastered, so the CD sounds very good. The booklet contains rare photos and full libretto. This elegantly designed digipak would be an excellent gift for all the fans of Hungarian progressive music.
Fromuz: Sodom And Gomorrah. Reinterpreting the Biblical tale of "Sodom and Gomorrah" as a conceptual foundation, this album tells the story of our modern world, ravaged by global addictions and vice that can only be remedied through a change from within the very heart of the human condition. This concept is conveyed through the well-established passion and incendiary musicianship that has become the hallmark of Fromuz. This is modern progressive rock at its very finest. Fromuz originally performed this material live over the course of three years, starting in 2004, actively working with the Youth Theater in Tashkent, Uzbekistan, performing "Sodom and Gomorrah" not only on stage there, but also at prestigious theater festivals in St. Petersburg, Russia, the International Chekhov Festival (Moscow, Russia) and more. The band recorded the soundtrack during this timeframe, but it wasn't until 2012 that the decision was made to return to those tracks - editing, mixing, and mastering them for an official release.
Fromuz: Quartus Artifactus. 10T Records (10T10048). 2CD + DVD. 16/05/11. The gentlemen from Uzbekistan are back with a new release to once again showcase their amazing musical skills in a new collection of performance tracks. Quartus Artifactus is a newly recorded collection of songs from all three of the band's previous releases, Audio Diplomacy, Overlook, and Seventh Story - rearranged and played in a prog-chamber format - with a less electric, more acoustic sound. The album includes a full concert DVD, with behind the scenes supplemental material and 2 CDs of the individual music tracks. The sound is a gentler, friendlier From.Uz, but retains the intensity of the originals while bringing in some beautiful acoustic interpretations.
Fromuz: Inside Seventh Story. DVD. 2010. This show is an original live version of the "Seventh Story" concept album, including here some elements of dramatic art, performed on stage by actors Hasan and Husan Salikhov, especially invited for this show. The performance is an excellent and special mix of theater and progressive rock music.
Fromuz: Seventh Story (2010). 3rd album for the fusion outfit hailing from Uzbekistan (did you ever realize the word play in their group name? From.Uz .... ). In addition to the instrumental sound that has defined Fromuz thus far, "Seventh Story" pushes into new areas including full orchestra for one track and vocals on several others. A conceptual spirit seems also floating throughout the album, bringing a more reflective side ... should I dare say at the expense of their normally high-energy delivery?
Fromuz: Overlook. 10T Records. This is the 2nd album by this fusion prog outfit from Uzbekistan. Fromuz originally burst onto the prog and fusion scene last year with the release of their live debut CD "Audio Diplomacy," garnering spots on many critics' top 10 lists and drawing comparisons to such stalwarts as Mahavishnu Orchestra, Weather Report and Liquid Tension Experiment. Newly reenergized, Fromuz returns with a new selection of intensely melodic hard prog-rock fusion. Displaying nearly 70 minutes worth of blistering instrumental prowess, they keep moving in the musical direction they already have established, while simultaneously stretching into adventurous new territory on "Overlook", their first studio release. All original members are back for the five epic tracks that make up Overlook, as they once again prove themselves to be among the most passionate and talented musicians on the scene today.
Fromuz: Audio Diplomacy CD + DVD. This band from Uzbekistan is a fantastic new fusion band very similar to Frogg Café, Bolt, Mats Morgan Band & Spaced Out! This incredibly energetic and expressive live performance is a testimony of the intense musical statement that Fromuz is. This is their debut performance from April 2005 at the Youth Theater of Uzbekistan, in Tashkent. Filmed with multiple cameras and produced as a DVD, along with an audio CD of the same performance in pristine clarity. Featuring over 70 minutes of material, "Audio Diplomacy" archives a live performance by a band bound to be regarded as one of the most dynamic live bands performing on stage anywhere in the world today. The amazing level of musicianship and interplay between its members show that Fromuz is truly ready to take the current progressive music scene by storm. They have already been invited to perform at the 2007 edition of the Baja Prog Festival in Mexicali!
The album "The Sun of the Spirit" was recorded in 1998 and the first officially published solo album by Russian composer and keyboard player Gennady Ilyin; the earlier version, originally released by Boheme, appeared as a limited edition and under the band name Little Tragedies. Since the year 2000, however, the band has played with a different line-up and a decision was made to reissue "The Sun of the Spirit" and "Porcelain Pavilion" as Gennady Ilyin's solo projects. The new release contains a bonus track that was recorded a bit later, but has never appeared on a CD.
Indukti: Idmen. Street date: 24-07-09. 2nd album by the Polish quintet. Defined by themselves as a musical conglomerate of 5 individuals set up together to express their varied experiences, the outfit still offers a challenging instrumentation (dulcimer, trumpet, saz), with the dynamic Ewa Jablonska on violin having an important role in the band's overall sound. Dense, complex and highly energetic, the music is often based on improvisational sequences tried during rehearsals and completed thereafter with the final polish.
Inner Drive: Oasis. Lizard (LZ0104CD). Inner Drive is a Russian progressive rock, fusion band playing instrumental music. The band was founded in Moscow in 2006 as a trio: keyboards, drums and bass. Later the band was expanded with violin, flute and guitar. The 10 instrumental tracks included in the album were recorded in the period 2007 to 2013.
Kampec Dolores: Tema Principale. New album for closing 2013, on Trottel Records (SZ02TR2005CD). The album evolved from the recording of two improvised sessions on May 15-16th 2013. Still with saxophonist István Grencsó in the line up.
Karfagen: Echoes From Within the Dragon Island. 10th Karfagen album - a symphonic art rock suite inspired by Robert Louis Stevenson`s poetry. Featuring 19 musicians performing a conceptual musical monolith
Karfagen: Messages From Afar. Steet date: 22-11-17. Here is a special concept album, divided into 2 chapters: 1st by Karfagen and 2nd by Sunchild (part 2 to follow in 2018). It's the band's hommage to the Art Rock as we know it from the heart of the 20th century. The main difference between the 2 albums is that as usual Karfagen is primarily an instrumental work whilst Sunchild is song oriented. All in all it's a solid concept and statement for a modern Prog scene. Fans of Camel, Pink Floyd, Genesis, Happy the Man, Yes and other classic bands will be really at home with this release! Once again the fabulous artwork is painted by Igor Sokolskiy, fantastically complimenting the fairy mood of the music, where Antony's lush keyboards texture and solos meet the outstanding virtuosity of Max Velychko's guitars.
Karfagen: 7. Already the seventh album by symphonic art-rocker Antony Kalugin!
Karfagen: Magicians Theater. For this new "Symphorock Adventure", two dynamically contrasting lead guitarists light the flames for the famous Kalugin keyboard sounds; add some brutal bass and drum sounds, gorgeous sax and flute and you have the recipe for one hell of a fireball and instrumental storm! As ever with Kalugin, immense thought and detail goes into each album, "Magicians" itself taking several years to complete, a musical fairytale played out within the mind with inventive, powerful and expressive tracks, whose "as-ice-quality" production creates a fitting atmosphere and platform which takes the listener on an exhilarating journey, satisfying even the most challenging of music minds!
Karfagen: Solitary Sandpiper Journey. The Ukrainian keyboardist Antony Kalugin is back with a new album and over 75 minutes of memorable melodies to savour. It's an excellent mix of mostly instrumental tracks with some stunning vocals and has expanded way beyond the horizons of earlier Karfagen, but still retains the much loved sounds that reminds us of bands such as Camel or Focus. This is also partly due to the debut of local guitarist Alexandr Pavlov, whose playing is masterful. This time vocals make an apparition on 3 tracks, in the tradition of Celtic flavoured bands such as Mostly Autumn, Magenta or The Reasoning, a sound that creates that special magic the listener is always seeking, with vocals that heighten and compliment the track rather than dominate.
Korai Öröm: 2013 (KO2013). New album by the Hungarian space rockers, keeping up with the same approach and elements as before: magic ethno sounds produced by the fuyara pipes, jew's harp, hose-pipe trumpet, throat singing, psychedelic keyboards, the pulsing, tribal drums and percussions with massive, powerful and minimal basslines. On this recording the twin guitars produce occasionally some louder sounds as well as playing the usual ethnic tunes. Their line up is also nearly the same as earlier.
Korai Öröm: 2009. They're back after a 4 years break! The techno-psychedelic Hungarian outfit has released nine albums which also received a warm welcome on the international scene. The new album is still anchored in world music with titles such as "New Arabian", "Chinese", "Mbira" (a name for thumb piano) or "Latin". A few guests also appear (voice, guitar) here and there
Little Tragedies: Cross (MALS 289). 2009. New album by this prolific Russian band. In the 72-minute recording, the music ranges from powerful and bombastic to delicate and mellow featuring the best of the Little Tragedies' style. The band shows even more skillful musicianship than before, and all the instruments get more room to play.
Little Tragedies: The Sixth Sense. Mals Records (MALS 162). Street date: 08/09/06. Read on the GEPR: "Overall, "The Sixth Sense" has much common ground with the group's previous two CDs, "Return" and "New Faust", and features the same musicians: Gennady Ilyin - keyboards, vocals, Yury Skripkin - drums, Oleg Babynin - bass, Alexander Malakhovsky - guitar and Aleksey Bildin - saxophone. "The Sixth Sense" is a good album, but a bit more sedate than "New Faust". The heavy Hammond sound has been superseded by polyphonic synthesizers and piano to a large extent .... Even the organ sounds cleaner on this album, less distorted"
Lizard: Spam. After the successful album "Tales From Artichoke Wood", here is the newest offering by Lizard, one of the top bands on the Polish art-rock scene. The album enchants with originality of sound and composition; the music is surreal, modern and very jazzy.
Lizard: Tales From Artichoke Wood. From Poland. This band has already quite a few recordings under their wings. This one is their sixth or so, offering hard and complex compositions in a conceptual 70's spirit. Power and melodic lyricism are perfectly balanced. Absolutely to discover and with no doubts for fans of ELP or Crimson
Lunatic Soul: S/T (Kscope). Released on Steven Wilson's label, this is the debut solo record from the lead singer and creative force behind the post-progressive Polish band Riverside. It features amongst the players Wawrzyniec Dramowicz, drummer in another well known (if not, discover it) Polish band: Indukti. There are plenty of spicy musical *oddities* in the instrumentation, from e-bow to kalimba
MINI: Fruit Pebbles. Moiras Records (3BFPCD01). Street date: 15/11/11. CD reissue of an album from 1972 by the Hungarian band led by Török Ádám ; by 1972 they were already one of the finest local progressive acts, using the striking combination of the flute, Hammond and bass.
2 Re-releases by the Czech group Olympic!
- SU 5534 Olympic: Zelva. Remastered, new packaging + bonus tracks
- SU 5535 Olympic: Ptak Rosomak. Remastered, new packaging + bonus tracks.

Olive Mess: Cherdak. Mellow Records MMP501. Nearly unnoticed - but we saw it!! - here's the 2nd output by this band from Latvia, who had their debut album on the french label Soleil Zeuhl.
Omega: Oratorium (MCDA 13003). This is a special release from Omega. From April 2013 on, the band performed several shows in the most beautiful churches of Hungary and the surrounding countries. The band teamed up with a large church choir to perform a new instrumentation of classic Omega songs. Now recorded and presented on digipack CD!
Omega: Symphony & Rhapsody. 2CD (MCDA 12002). 2012. This is the last piece of the 50th anniversary Omega-year's publication. The first disc is a symphonic orchestral transcription of Omega songs by Gömöry Zsolt of Edda, and contains fragments of Beethoven's 5th Symphony as well. As bonus the Symphonic concert has been added. The live material was recorded in 2012, Budapest Arena. The second disc is the fully Hungarian version of the album previously released as Omega Rhapsody, containing elements of patriotic melodies of Hungarian classical musicworks: the Hungarian Rhapsody, the National Anthem, and the Szózat.
Omega: Kiabalj, Enekelj! 1967 - 2006. Hungaroton (CACD004). A retrospective compilation of the Hungarian rock legends, covering four decennies. Obscure single tracks, album outtakes, live covers never released on CD before!
Quidam: Saiko. 16/04/12. This is the sixth full-length studio album by the Polish outfit. More than ever before, the musicians put strong emphasis on creating specific atmospheres, a typical Quidam airiness coming from an exploration of simpler musical forms that ultimately helps create the mood. It is also worth noting that after quite a long break Quidam have finally returned to writing lyrics in their native Polish language.
Riverside: Reality Dream Trilogy Box. Street date: 09/09/11. Strictly limited 6CD boxset, including the following albums: CD1: Out Of Myself / CD2: Voices In My Head / CD3: Second Life Syndrome / CD4: Second Live Syndrome / CD5: Rapid Eye Movement / CD6: Rapid Eye Movement II.
Roz Vitalis: The Hidden Man of the Earth. Lizard (LZ0135). April 2018. This is the most ambitious, grandiose and high-flying opus of the band. It consists of 14 tracks and lasts 63 minutes. Various keyboards, guitars, bass, drums, flute and trumpet are supplemented by exotic kinds of percussion, mandolin, bass clarinet and even string quartet! This album emphasizes extremely strange combinations of catchy melodies and sophisticated compositional structures with a complex system of leitmotivs. Such a combination of familiarity and weirdness is one of the trademarks of Roz Vitalis!
Roz Vitalis: Lavoro d'Amore. Lizard (LZ0114CD). April 2015. The sound in general is based on the keyboards of Ivan Rozmainsky but drums, percussion, bass, electric and acoustic guitars, flutes and trumpet are also featured. Between symphonic and avant prog!
Roz Vitalis: Compassionizer. The band's name comes from the latin "ros vitalis", meaning "living water" and is used here as a word play with the man's name. This self released CD - already the seventh - is indeed mainly the work of Ivan Rozmainsky alone, playing keyboards, samples, virtual synths, percussion, helped by a few friends like Sydius (of Diogenium) and Yuri Verba on clarinets. The music has a modern classical (for ex. Stravinski) inclination which brings forth some chamber moods and the sound research is great! The writing is at the opposite maybe a little too weak (scale fragments instead of real melodies or themes, rhythms unfortunately generated by drum machines). To add some mistery to the band, check out the reviews on the net and you'll see so many diverging bets on what they sound like that you're better fared not to believe it: Deep Purple versus Univers Zéro, RIO avant-prog versus metal prog, etc... a real nightmare of this and that! Check them by yourself if you like moody, rather unconventional music; maybe not top notch or essential but with enough stuff to tease your curiosity until their real masterpiece comes!
Rubycone: Pictures For Susceptible Housewives (MALS 310). Digipack. Young band from Moldavia, moving into the fields of technical metal prog with influences by bands like Gordian Knot. Classic format of twin guitars, bass and drums.
Satellite: Evening Dreams. Ltd. Edt. DVD + CD. NTSC Region 0. The DVD is approximatively 205mn. long. This classic collector's item also includes: Animated menu / Bonus video: nearly 30-minute rehearsal and backstage footage! / Bonus video clip: "Love Is Around You" / 4 bonus audio tracks! / Interviews with all the band's members / Biography / Discography / Desktop images / Weblinks / Dolby Digital 5.1 Surround Sound. The DVD can also be ordered in a stand-alone plain edition.
SBB: Karlstad 1975 plus. 2CD GAD Records (GAD CD 073). Street date: 30-03-18. A concert-legend, presented on Polish Radio in the 70's and later released on record. Now it's back in a remastered and considerably extended version, closing the history of SBB's Swedish adventure in 1975.
SBB: Hofors 1975. Gad Records. May 2016. A unique, fresh find! Another (after Karlstad) totally improvised SBB performance from the legendary Swedish tour in May 1975. The formula of the early live incarnation of SBB mastered to ultimate perfection! Discovered after years material has been remastered in Sweden from the original tape by original tour engineer Anders Oredson. Booklet with some tour reminiscences and unknown photographs by Zygmunt Druzbicki. A Vinyl version will be available in summer.
SBB: Four Decades. Limited edition CD+DVD. SBB keeps coming up with new stuff, here live at Wyspianski Theater, Katowice, November 19th 2007 (15 tracks) + Live At Spodek Hall, Katowice February 2006 (7 Tracks). There is also bonus material, interviews & bios, discography, photos gallery, etc... Dolby Digital 5.1. Surround Sound. Also available is the 2CD "Complete Tapes 1974", a digipak containing complete material recorded live during two shows promoting SBB's debut album in April 1974; CD 1 features material from the concert played on April 19th, 1974 while CD 2 presents tracks played in different arrangements on April 18th, 1974.
SBB: Live In Spodek 2006. Unusual live album from a concert where SBB were the first act supporting Deep Purple! (Spodek, Katowice, February 24th, 2006). The band played in a 4-piece line-up. With a perfect choice of tracks, they kept a good balance between compositions from their last studio album "New Century" and their own classics.
SBB: Live In Theatre 2005 Ltd. Edition DVD + CD. in special Digipack, approx. 220 minutes. This is the first live DVD of SBB performing in their new line-up with Paul Wertico on drums (prev. in Pat Metheny Group). The DVD is a bridge between the past and the future. In the concert they presented their older, cult compositions, as well as songs from their newest studio album "Walkin' Around The Stormy Bay" performed on two drum sets by the incredible duo Anthimos-Wertico! The DVD also includes: Animated menu / Band's biography / Discography / Interviews with Józef Skrzek, Apostolis Anthimos and Paul Wertico / Bonus video clip "Music Is My Life" / Desktop images / Weblinks /Dolby Digital 5.1 Surround Sound
SBB: New Century. First Polish album released in DVD Audio format, incl. three soundtracks; High Definition Stereo 96/24, DTS 96/24, Dolby Digital 5.1 Surround Sound! -SBB has been one of the most important bands in progressive rock/jazz music since the very beginning of their career
SBB - Anthology 1974 - 2004. Still in stock ONE copy of this luxurious 22CDs boxset released by Metal Mind Productions and covering the entire production of the Polish prog group, inclusive 2 CDs of unreleased material only available in this box!
Seven That Spells: Omega / The Death And Resurrection Of Krautrock. Beyond! Not of this planet! Asymmetrical, atonal, cold, and yet in perfect harmony with itself. Created over a span of three years in collaboration with Mr. Blake Fleming, the drummer extraordinaire behind bands like Laddio Bolocko, The Mars Volta and many more, 'Omega' is brutal and driving, mystical and out of this world. A suitable end to the "The Death And Resurrection Of Krautrock" trilogy. It's time to abandon this planet and let music speak for itself!
Signal To Noise Ratio : "Stan Nieustalony" (MALS 270). This is the debut release by Polish band Signal To Noise Ratio. The music is strongly reminiscent of early '70s progressive rock with psychedelic tendencies, the band's main sources of inspiration being classic Amon Duul II, King Crimson and Jethro Tull and early Pink Floyd.
Józef Skrzek: Viator 1973 - 2007. After the 22CD boxset of SBB, the two 9CD boxsets of SBB lost tapes, it is now the turn of Jósef Skrzek, pianist and leader of SBB. The 20CD boxset to be released on September 17, 2007 is again a monster of remastered stuff, unreleased albums and a real orgy of bonus tracks. "Viator 1973-2007" makes for a great summary of Skrzek's solo career and includes 20 CDs with music from various genres: rock, jazz, electronica plus music for films and performances created by Skrzek in the period of over 34 years! The first ever CD release of the album "Ambitus Extended" and a re-release of the album "Pokój Saren" (piano versions of the soundtrack to the opera by Skrzek and Lech Majewski) will be a real treat for all fans. The box was enriched with several previously unreleased piano tracks plus music for movies, theatre performances etc. As usual, we're dealing here with a numbered limited (1000 copies) edition
Slivovitz: Hubris. Moonjune (MJR026). 2009. With mentors like Frank Zappa or John Zorn, the Italian outfit Slivovitz, hailing from Napoli, could be described as a hard to tame hybrid musical beast, much receptive of the various ethnographic sounds of the globe, from the Balkans to Hawaiian surf guitars or reggae, feeding at times their music through the jazz rock mincer and serving it with a zest of Zappaesque humour.
Solaris: Marsbéli Krónikák II / Martian Chronicles II. Solaris Music Productions (SPH 2014/001). 2014. New Martian Chronicles, completed by some audio archives, featuring among other the band's previous bass palyer Tamás Pócs.
Solaris: Live in Los Angeles 1995. DVD. 2010. Recorded at Variety Arts Center on November 11th, 1995, during the L.A. Progfest, where Solaris was the headliner. This is the visual document (an official bootleg from VHS and Umatic recordings) of the same concert that was previously released some years ago as a double audio CD. The bonus from the 2CD is omitted but the DVD offers another bonus, an interview from 2010 with the band members. Running time around 93 minutes.
Special Providence: Will. Giant Electric Pea. Street date: 23-10-17. New album! Says the band: "it's gonna be the most progressive and heavy stuff we've ever done"
Sunchild: As Far As The Eye Can See. Caerllysi Music (CM11007). 2011. The ever productive Antony Kalugin strikes again! The sound production is absolutely great, the players invited still many, thus bringing a sure and rich instrumentation, the vocal parts still favoured and with a new singer - Olga Chernova - bearing reminiscences of a Kate Bush; all in all one more time a melodic journey into securely sailed soft prog waters.
Tabula Smaragdina: A Szavakon Túl. Musiques Parallčles (MP 3091). 2009. Here's the debut album of another brightly talented young band from Hungary. Highly recommended for classic Progressive rock connoisseurs, and open-minded experimenters, too ! With the well-known alchemist Akos Bogáti-Bokor coming from the band Yesterdays and acting here as lead singer-guitarist, bass player and composer-producer, we're about to explore other worlds in another way, leaning much more into the rocky side. Hungarian poetry, vintageness, intricate time signatures, a sophisticated pop attitude, and some definitely original sounds build the structure of this piece of work
Trottel Stereodream Experience: Live at A38 Budapest. DVD Trottel Records (TR090DVD). 2012. This is the first DVD by the Hungarian outfit, here captured live in trio (drums / guitar, synths, steel guitar / bass & electronics) in Budapest, November 2010.
The Unlimited Trio: S/T. Great Winds (GW 3131). April 2011. Here's a Bielorussian-Czech original and experimental instrumental project whose main purpose is to dig an eclectism of styles or genres. You can hear in their music elements of various historical eras and of classical music, folk, avantgarde, ambient, rock and jazz; all this played in a very unique instrumental mix: acoustic guitar, viola and accordion!
Úzgin Uver: Patak. Mana Mana Records (MANAVL-002). Oct. 2018. The new album by this enigmatic Hungarian cult band is now available on Budapest's Mana Mana label, on limited 140 gr. vinyl, and on CD on Berlin's Lollipoppe Shoppe label. Patak is the best work by Úzgin Uver so far. It also marks their 27th anniversary as a band. It is also the first time that the band features a guest vocalist and aims at some "normal" kind of pop ballad. In the track Shirat HaYam, PollyFlow (Polnauer Flóra) sings in Hebrew about the Red Sea. The album has a deep emotional and electric charge. The disregard for any current trends gives the music a timeless attraction, and yet takes you on a calm, psychedelic, rich kind of psycho-geographical journey. It's the 8th album since the group formed in 1991, and the first released on vinyl. All titles are composed by the three founding members, Marcsi Farkas (violin), Gyula Majoros (wind instruments) and Péter Homoki (guitar and producer).
Varga János Projekt: Elixir (VJP01). János Varga was one of the founders of the legendary Hungarian prog-rock band East! He plays here (guitar, synthesizer, bass) together with original East-drummer István Király and keyboard player Zsolt Nagy, a name that is more and more heard, not alone in Hungary but Europe as well. The album offers a variety of musical styles and instrument sounds, driven by a powerful drumming.
Angel Ontalva & Vespero: Live at the Astrakhan State Theatre of Opera and Ballet. octoberXart Records (rus 04). July 2020. This live recording is released as 4-panel digifile in a limited edition of 500 copies. This is the 4th album by the Spanish guitarist in collaboration with the Russian band!
Ángel Ontalva & Vespero: Sada. OctoberXart Records (VMS006), planned for February 2020. Professionally pressed CD 4-panel cardboard folder, limited edition of 300 copies. Recorded between July and December 2019 in VMS studio, Astrakhan.
Vespero: Lique Mekwas. R.A.I.G. (RO092). March 2016. This new album confirms the high creativity and musicianship of its members, driven with energy by rhythm masters Ivan Fedotov and Alexander Timakov. It also marks a further step towards a jazz/fusion attitude, even with Afro beats or reggae-like bass phrases superimposed on a space rock basis. Great melodies with changes of pace, guitars, keys, bass, sax and violins strongly present, will probably contribute to make this album an excellent addition to any prog-rock music collection!
Vespero: Surpassing all Kings. RAIG (R 041CD). 13/01/12. Second disc dated 2009 for the amazing Russian band Vespero, with its dreamlike space-prog sound, characterized by long polyrhythms excursions, psychedelic guitars and synths. "Surpassing all Kings" brings together a sequence of seven long voyages and lysergic visionaries, parts of a kaleidoscopic trip, like getting on a roller coaster through a universe of psychedelic colors! It surely sets out Vespero as an important new name from the more than interesting Russian avant-rock scene.
The Worm Ouroboros: Of Things That Never Were. Fading Records (FAD011). Sept. 2013. After Rational Diet and Five Storey Ensemble, here's another band from Belarus in AltrOck's catalog. Very close to classic prog field, characterized by vintage sounds , they remind us of bands such as King Crimson, Van der Graaf, Jethro Tull and the Canterbury scene with a slight touch of craziness. Nevertheless this album reveals a distinctive freshness and originality by means of melodic and rhythmic constructions, spreading in many directions but in a consistent and convincing way. The result is a brilliant debut that allows the listeners to live an exciting experience! The band's name comes out from a novel published by the English writer Eric Rücker Eddison.



PERIFERIC RECORDS / HUNGARY




After Crying: Anniversary Concert. 2CD+DVD. Periferic (BGDV221). Recorded live at the Palace of Arts (Budapest, Hungary) on November 9th, 2011. The 1st CD contains the live version of the band's latest studio album "Creatura". This was the first and official live introduction of this album, in its full length. The 2nd CD and the DVD have the same musical material: compositions from the very beginning until today featuring a real symphony orchestra. After Crying have always been using classical instruments, chamber orchestras and/or huge symphonic orchestras as a natural part of their compositions and sound. DVD Screen format: 16:9 HD / Sound: 2.0 / All regions.
After Crying: Creatura. Periferic Records (BGCD 201). Nov. 2011. The last studio album going back to 2003, it is with great excitement that fans of the Hungarian cult band would receive the news of a new studio album, a conceptual one but unfortunately no English translation in the booklet. Divided in four parts, one for each cardinal point, the album is cleverly played but seems to have been badly timed; the band still indulges in small miniatures or vignettes coming between the longer pieces, vocals have a more important role but I feel a real lack of cohesion and I doubt it will remain long in people's memory, it's a pity!
New from After Crying! The internationally acclaimed Hungarian band is again making the actuality with two releases on the label Peripheric Records

+ "Opus 1" (BGCD198) is the very first After Crying material released in 1989 on cassette. The compilation is based on the live recordings made in February 1988 in the Szkéné Theatre, in May 1989 in Porto and in January 1989 at the Liszt Ferenc Academy of Music. It features of course their original pianist Csaba Vedres and the Victoria Chamber Choir
+ "1989" (BGCD197). This is the second After Crying material, released on cassette in 1989 after the Opus 1. Added to the core of the group are guest musicians on trombone, trumpet, vocal, flute and viola.
After Crying Show. Finally after 6 years a new studio record by After Crying. And a fantastic one, maybe their best ever! Splendid orchestrations and arrangements with some recurring motives taken from Ravel, Dvorak and King Crimson. Hat off!
Ankh: Expect Unexpected. The music of Ankh can be described as the combination of the heaviness of Anekdoten and the violin chops of Curved Air. Hard, edgy, brutal and heavy in one minute but romantic and gentle in the other.
Winkler Balázs: Tárt ablak (Open Window). BGCD185. Also related to After Crying is this solo piano album by the group's pianist, trumpet player and composer. This album reflects well Winkler's philosophy on arts and offers a real spiritual and artistic experience to the audience, the key words of his playing being interpretation, message and articulation.
Iván Folk: Sea Of Glass. Folk Iván is a very talented musician who recorded his second album in 2002. This is an istrumental progressive rock album featuring guitar in the main role, But all the other instruments like soprano sax, keyboards, percussion, bass make the music exciting and very close to the greatest jazz-rock names of history: RTF, Soft Machine.
Fugato Orchestra: Noé (Noah). Periferic Records (BGCD 212). And so came the 2nd release of this young 14-piece ensemble, moving in chamber-symphonic progressive waters. Besides the usual classical intruments (violin, viola, cello, double bass, flute, trumpet, clarinet, piccolo, acoustic guitar, piano) there're drums + special percussion, synthetizer and bass guitar in the line-up. Their music is a clever mixture of different music stlyes like classical, prog rock, jazz and even early music. They play the compositions of Balázs Alpár (band leader, pianist) and his arrangements made of well-known prog rock, symphonic and early music pieces. As a new thing, the ensemble also invited a few guests: the much appreciated singer Veronika Harcsa and - featured on the characteristic ethnic instrument kaval - Nikola Parov.
Fugato: Neander Variations (BGCD 121). Progressive symphonic rock by a young band formed in 2000 and whose Hungarian composer, Balázs Alpár, is born in 1982 in Budapest. The pieces, combining different styles, aim to retain a classical approach despite a lighter character. This is most evident in the rhythmic and harmonic diversity, the carefully elaborated voices, mood and emotional changes spanning the compositions.
Kada: U.F.O. Spotters (BGDVD 01). The new release by this great Hungarian outfit is a DVD! Most of the tracks were recorded in December 2004 but the DVD also features a recording of the presentation of their CD Búcsúzás in Bárka Színház in 2001 as well as excerpts from concerts in the Roxkwell Klub (Miskolc) in 2004 and on the Pesti Est Stage at the Sziget Festival in 2005. Don't let this one go!
At the same time, another CD is also available from a new formation evolved from Kada, which started during a studio recording on March 28, 2005. The name is Kada Ad Libitum and the title is "Approximationes" (BGCD 152). The music is still in a jazz vein based on collective improvisation. To make it complete, let's also mention the trio album put up by Kada's saxophonist Dániel Váczi: Akron (BGCD 156). A more traditional form of modern jazz with guitar, bass and drums. All tracks are Váczi's own original compositions. The emphasis in the music is on the psychological touch and the complex beauty.

Kada: Ohoáé (BGCD 132). Every track from this new album has been recorded at different concerts (Sziget Fesztivál, Petofi Csarnokban, Millenáris Park) between 2001 and 2003, but the sound is as good as it was a studio-recording. Due to this Ohoáé reflects the atmosphere and penetrating force of the concerts, which are also illustrated with two videos (Tokaj, Ambientry) on the disc. On the digipack cover, the graphic artist used for the artwork the great drawings of the band leader's 4 year old child.
Musical Witchcraft II: Utopia. This is the second release by ex-Solaris guitarist Attila Kollár. The new CD is slightly more acoustic than the previous and this is due to the focus on guitar-flute on some compositions as well as a renewed interest in middle age and renaissance music atmospheres.
Musical Witchcraft III: Zsoltárok és Filmzene (Psalms & Soundtracks). BGCD 175. This is the 3rd opus by Attila Kollár, guitarist of the legendary Hungarian band Solaris. Revised old psalms and hymns of the reformed church, new compositions, new musicians but also the desire of showing this time what they play during concerts. Among other in the concert *section*, three songs from the "unplugged" concert - April, 2004 at the Concert Hall of St. Margarete Secondary School, Budapest where they played with guests.
- Periferic 2006 Symphonic-Art Rock From Hungary. Periferic Records - though they had a break last year - are known to release every year a few compilation albums presenting the various artistic lines in Hungarian music. This year, the present compilation is made even more interesting in that it includes 7 unreleased tracks of albums to come! Among other we can find Solaris, Musical Witchcraft, Inkább Holnap.
Random Deeds: Basis Of Comparison. BGCD 171. The Random Deeds is a new Hungarian progressive-rock group (guitar/singer, keyboards, bass & drums). Very much in the vein of Pink Floyd with emphasis on lyrics. Among their issues we can find criticism of politics, self-exploration, human relationships, moments of everyday life, the atmosphere of weekends, an outstander's view of the world, and big questions of relativeness.
Satellite: A Street Between Sunrise And Sunset. Atmospherical compositions full of space, considered arrangements, beautiful, gentle, and yet powerful sounds; close to Collage's "Moonshine" and also featuring ex members of this polish group as well as special guest Maciek Meller of Quidam!
Solaris: Live Chronicles. After having been released on LP, this recording from the Palace of Arts in Budapest (October 26th, 2014) is from November 2015 also available as CD (SMP006) and DVD (SMPDVD006). The DVD includes 3 tracks not featured on the CD.
Solaris: Nostradamus - Live In Mexico. SMPDVD 0702. This great CD + DVD package covers a concert recorded live at Monterrey Teatro de la Ciudad on March 23th and 24th, 2004. It features the Nostradamus suite concert version, 3 short trip documentary from Mexico City, Monterrey and Baja, small excerpts from the Musical Witchcraft concert in Monterrey and the "Welcome to My Brain" concert in Monterrey. The CD contains the full concert
As a follow-up of the cult band Solaris , Solaris Fusion was founded in May 2007. Their fist maxi has just been released: Mystica (BGCD183). The instrumentation of the new band is keyboards, guitar, flute, bass and drums (the rhythm section being the ex-members of Solaris). Their main objective is to increase the recognition and acceptance of progressive rock music.
Solaris: NOAB - Archive 2 1980-2005 (Back to the Roots - Official Bootleg). BGCD 154. The long-awaited second part of the Archive Trilogy of Solaris with rare and unreleased songs. Noab is a more than 20-minute long suite and also was one of the basic Solaris compositions, which should have been the A-side of the very first Solaris album. As there wasn't even one complete and good recording of this composition, this final edited version on this CD was compiled and put together into one from 11 different concert recordings. That's why we had to wait so long!
Tompox: Hungarian Eclectic. Periferic Records (BGCD 217). 2012. Tompox is the nick name of Solaris' bass player Tamás Pócs but also the name of this Solaris tribute band (keyboards, guitar, bass, drums/percussion, flute); after starting playing Solaris covers, they now present you their own compositions; their goal is to recreate the atmosphere that characterised the golden age of progressive rock, bearing in mind that we are well into the 21th century.
Turquoise: On the Other Side. 2nd album reminding of early Quidam; this time with the help of 2 female and 1 male singers.
János Varga Project : The Wings Of Revelation Live! The DVD contains songs of the solo albums Wings Of Revelation I. and II. In addition to János Varga (ex-East) and drummer István Király (ex-East), the chapman stick player Péter Háry (who helped in concerts) and keyboardist Szabolcs Nagy, joined the band for this time.
János Varga: The Wings Of Revelation II. This is ex-East guitarist's second album. This features another East musician: István Király (drums) but also among the musicians present is the Chapman stick player Péter Háry.
Csaba Vedres: Breathed Prayer - The Editor's Favourite (BGCD127). A selection of Vedres compositions taken from his 5 albums released to date. In addition small piano works which could not have been placed on previous records find their place now on this album. Vedres was one of the main composers in the two first albums of After Crying.
Xenn: Offworld. Debut album of ex members of Abraxas. Somewhere between rock avant-garde and Peter Gabriel's world music.




INDIES RECORDS / CZECH REPUBLIC




Bittová, Iva: Superchameleon. Indies Scope Records (MAM320-9). Exclusive digipack DVD by the extraordinary Czech violinist and vocalist! The DVD is divided into three parts. The first is an exceptional, ninety-minute concert with the New York-based contemporary music ensemble Bang On A Can All-Stars. The concert was recorded in the Palace Akropolis in Prague on 26 March 2006. The concert repertoire is from the BOAC All-Stars and Iva Bittovás Elida studio album recorded in New York, which won general appreciation and critical approval. The second part, no less important or impressive, is a selection of clips taken from the Czech Television archives. The result is a treasure of 18 carefully selected songs. Totalling some sixty minutes, this material captures Iva Bittová in varying incarnations and in a variety of projects rock, folk, folkloric and classical. The oldest footage is with the band Manana from 1984. Other performances include collaborations with the Czech string quartet, the Skampovo kvarteto (Skampa Quartet), the Czech band Dunaj, the Dutch group N.B.E. and Pavel Fajt. The last and shortest part of Superchameleon is an exclusive 12-minute long video-collage created specially for this project. The five-part collage includes footage from her first major film appearance in the film Rosy Dreams also known as Rose-tinted Dreams and an assembly of rare scenes. The whole is a flicker-book of impressions of an indefinable artist.
Iva Bittová with Bang On a Can All Stars: Elida. The most famous Czech vocalist, composer and violinist experienced the stage of the renowned Carnegie Hall in a joint performance with the ensemble of contemporary music "Bang on a Can All-Stars" for which she wrote the musical project titled Elida.
Iva Bittová & Javas: The Party. Techdubby House. Iva Bittová has been working together with DJ Javas for several years and gradually, their joint performances reached the point where they decided to record it on an album, to be released soon.
Gulo Car: Long Way (MAM 207). Gipsy band of 9 players.
Jablkon: Oslava. On the 28th of July 2005 during one of the best Czech festivals, the band gave its year's concert, inviting various guests including among others the violin virtuoso Jaroslav Svecený with whom they previously had recorded an album in 1991. This concert is now released both as CD and DVD!
Jablkon: "Cestující v noci" (Traveller in the Night). This album will guest singer Iva Bittová as well as instruments such as tuba and trumpet. Less folky than the previous maybe.
Tomas Kocko & Orchestr: Do Tanca! The album "Do tanca!" contains 11 songs, variations and modifications of Moravian folk dances and original pieces by T. Kocko inspired by folk dances or folk songs.
Magic Music (MAM 209): a selection of 13 artists representing the roots of Moravian folklore.
+ Maraca: "Longe". This relatively new group moves into ethno-jazz and has set the most famous modern portuguese author Fernando Pessoa into music.
Psi Vojaci: Tezko rict (MAM 210). The music of Psí vojáci has its roots in the world underground and is influenced by romantic composers of the second half of the 18th century.
Raus: Sramy. Young czech rock group.
Sarkösi: Magoria (MAM 198). Second album by this female singer, this time finding inspiration in electronic, film music, dance rhythms and samples.
Tara Fuki: Winna. Indies Scope (MAM551-2). Nov. 2014. The duo's new recording Winna is as silent and velvety as a night and powerful and ferocious as a spring stream at the same time. The mutual understanding and creative spark between both ladies has been so strong while recording the album that they completed it without guests, which is in the best sense a reminder of their debut album Piosenky do snu. Now, four years after their fourth studio album Sens, Andrea Konstankiewicz together with Dorota Barovß joined and merged their cellos and voices and gave birth to nine tracks. Two ladies, two cellos, two voices and their fifth studio album!
Tara Fuki: Kapka. World music.
Uz Jsme Doma: Rybi Tuk (Fish Oil) MAM 216. New album after 4 years. 11 songs and 11 musicians guesting.
Vladimir Vaclavek: Jsem Hlína, Jsem Strom, Jsem Stroj (I'm Earth, I'm Tree, I'm Machine). MAM 244-2. Václavek was one of the creators of the Brno alternative scene in mid 80's. His underlying guitar riffs on this remastered solo record (including 3 new tunes as bonus) are once in a while interwoven by the motifs of the Japanese violinist Takumi Fukushima or the guitar of Josef Ostranský.
Vladimir Vaclavek: Pisne Nonpisne (Songs, Non Songs) MAM 225. Known from the groups Dunaj or Cikori (with Iva Bittová), this is his second solo album where he has this time set to music the lyrics of poets Bohuslav Reynek, F. G. Lorca, Antonín Pridal and some of his own.




SELLING ENGLAND BY THE PROG ... SELLING ENGLAND BY THE PROG ... SELLING ENGLAND BY THE ...




21ST CENTURY SCHIZOID BAND. No less than 3 releases by this cover band have recently appeared! "Live in Japan", Official Bootleg Volume Two is recorded live at Shinjuku Kouseinenkin Hall, Tokyo on 6 November 2002. This CD features the Schizoid Band performing 14 songs from the first four King Crimson albums plus songs from their individual solo albums. The band features Mel Collins, Jakko M Jakszyk, Michael Giles, Peter Giles and Ian McDonald. Available both as DVD and CD!. "Live In Italy", Official Bootleg Volume Three, is captured live in Italy in March of 2003 and documents the band's new era with drummer and former Crimson member Ian Wallace. As well as five Crimson tracks, a live rendition of the McDonald / Sinfield tune "Let There Be Light", McDonald and Giles's "Birdman", there is an additional bonus track - a new Schizoid piece currently being performed live, but included here in its studio recorded demo form and featuring all the band.
a.P.A.t.T.: Fun With Music. AltrOck (ALT056CD). Liverpool - and North West England-based - multimedia / avantgarde rock project a.P.A.t.T. (the meaning and the pronunciation are still unknown) have been existing since the beginning of the new millenium and this album was already released on vinyl in 2016, as well as digital download. It's now on the RIO-inflected Italian label and will maybe give them a better exposure! The band isn't easy to categorize and looks like a musical octopus, imagine a proposal that combines the best Cardiacs with the North Sea Radio Orchestra and William D. Drake's camaraderie, all flavored with an unmistakably "British" flavor. With a capability to navigate amongst the styles worthy of the best progressive rock bands in the world and beyond, a musical proposition endowed with clever irony and great instrumental skills, they may already be a great classic of the future and a new appeal for the new, modern and intelligent rock progressive world!
Aardvark: S/T. Esoteric Recordings (eclec2286). 25/07/11. New remastered edition of the self titled album by this British quartet driven by Steve Milliner's keyboard playing ability, the sole album released in 1970 on Decca's short lived progressive imprint Deram Nova. This reissue also features a booklet with fully restored artwork and new essay.
Some new releases by Daevid Allen!
+ Daevid Allen: Australia Aquaria. Voiceprint VP294CD. This recording was originally released in 1990 and at the time was the first "planned" Daevid Allen solo album release for some seven years. It also features contributions from another member of the extended Gong family in Harry Williamson
+ Daevid Allen: Live In 1988 - The Return. Voiceprint VP 337. 2CD. This live CD was recorded at the Old Tabernacle of Portobello Road, London
+ Gongmaison: S/T. Voiceprint VP350. Gongmaison was the first album to be recorded following Daevid Allen's self-imposed exile to Australia between 1981 and 1988. It also saw the reunion between Daevid Allen and former Gong sax player Didier Malherbe. The album was recorded during the night of the Summer Solstice in 1989.
+ Gong Matrices: Parade. Voiceprint VP353. Gilli Smyth's project with US musicians from the band Azigza. The music is written by bass player Pierce McDowell. Release date: 28/02/05.
+ University of Errors: Live in Chicago. BMOVP005CD on the label Bananamoon Obscura. This recording by Daevid Allen's "space rock band" was in the main taken from one of the best gigs on the 2000 tour although four tracks are included from a gig at the Knitting Factory in New York. The album forms part of the Bananamoon Obscura collection and has been re mastered for this release.
+ Daevid Allen & Nicoletta Stephanez: Live at the Knit NYC. BMOVP006CD. This recording is another one from the Bananamoon Obscura Collection and finds Daevid Allen in performance with Nicoletta Stephanz in New York. The duo performs several pieces together with Daevid contributing glissando guitar and vocals and Nicoletta contributing Theramin and vocals.
Anderson / Stolt: Invention Of Knowledge. Special Edition CD Digipak. This collaborative work calls for several other players and guests like Tom Brislin (Yes), Nad Sylvan (Steve Hackett's band) or Daniel Gildenlöw (Pain Of Salvation), to name a few. Also available as 2LP on blue vinyl with gatefold cover + CD, a limited edition of 200 copies
Anderson / Wakeman: The Living Tree. Gonzo Multimedia 2010. Here is Jon Anderson's and Rick Wakeman's debut studio release, recorded at the end of their tour. It features nine tracks of original material which will be welcomed by the massive and devoted fan base still commanded by these two artists who to many represent the true spirit of Yes.
Art Bears and the remastered releases from Recommended
One could have thought that the splendid boxset recently released by ReR and celebrating Art Bears 25th anniversary was the definitive words about them. Nope! Hopes And Fears (RER 3177), Winter Songs (ReR 3178) and The World As It Is Today (ReR) are all available separately in their remastered edition due to Bob Drake and in digipack format. Furthermore, Recommended also comes with "Revisited", a double CD featuring the 33 remixes of the boxset, to which have been added the singles "Collapse" and "Hail" as well as an unreleased track by Frith & Cutler finished last year.
Atlantic Bridge: S/T. Breathless 52015. First released in 1970 on Dawn Records, this British band presented an interesting jazzy/prog album, that did not forget its rock roots. Great bass work and interesting covers of "Dear Prudence" and "Something." This edition also contains two bonus tracks from a rare EP, making this CD the group's complete works.
Atomic Rooster: Homework (SJPCD241). Street date: 04/02/08. This is the forgotten *new* album required to back up the singles deal with Polydor in early 80's. Unfortunately, Polydor *passed* after the lack of single chart success and the album never saw the light of day - until now. John Du Cann, lead singer and songwriter of the group had spent nearly 9 months writing and recording his songs for that killer album. He has been the supervisor of the mastering and provided himself the masters. The album also features long time partner Vincent Crane as well as Paul Hammond
Audience: S/T. Akarma AK357CD. Audience is one of the most interesting groups in the British panorama of the late sixties / early seventies. Their sound was a manifestation of their desire to experiment with and masterfully blend different musical styles, such as rock, folk, jazz, and blues.
Autumn Chorus: The Village of the Vale. Fading Records (FAD 007). June 2012. This is one of the most interesting debut album of 2012. Try to imagine a green and pleasant landscape, really old-Brit, or the magnificent sound of a cathedral, and you'll get the point of this music. Robbie Wilson's voice is sustained by electric ad vintage sounds recalling English classical symphonic and Sigur Ros and orchestral music, as in a dreamy film soundtrack. Somewhere between prog, folk, post-rock. Between past and future.
Baker Gurvitz Army: Live in Milan 76. Trademark of Official Quality (VPTMQ054CD). Street date: 31/05/10. This live recording which forms part of the Official Ginger Baker Bootleg Series was recorded in Milan on the 23rd of March 1976 during the tour to promote what would turn out to be the bands final studio album "Hearts On Fire".

Baker Gurwitz Army: Still Alive. Wet World (WWVII). The Baker Gurvitz Army was formed in late 1974 by drummer Ginger Baker, formerly of Cream, and brothers Adrian (guitar) and Paul Gurvitz (bass), formerly of Gun. The band was filled out by vocalist Snips and keyboard player Peter Lemer (today heard in f. ex. Phil Miller's In Cahoots). They released three albums between 1974 and 1976, the most successful of which was their self-titled debut, which charted in the U.K. and the U.S. Having dispensed with the history, we can turn our attention to this triple-disc set of recordings. This archival collection, licensed from the band, consists of live material recorded on the Baker Gurvitz Army's 1975 and 1976 tours. The third disc is a bonus DVD, which features a German TV performance from the same era
Ginger Baker and African Friends: Live in Berlin, Germany 1978. Trademark of Official Quality (VPTMQ057CD). Street date: 07/06/10. In November 1978 after a short period setting up his own Polo Club, Ginger found himself in Berlin for a concert with his old friend Fela Anikulapo Kuti & Africa 70 at the Berlin Jazzfest. The three tracks contained on this album are a magnificent blend of styles and one which went down exceedingly well with the audience; although best described as a jam, the music is never boring or self indulgent.
Ginger Baker and Salt: Live in Munich, Germany 1972. Trademark of Official Quality (VPTMQ056CD). Street date: 03/05/10. This show was filmed for German television and broadcast shortly after and repeated a year later in 1973. Featuring African musicians and vocalists, it also had a very special guest on drums: Mr. Art Blakey!

Ginger Baker's Airforce: Live in Offenbach, Germany 1970 (2CD). Trademark of Official Quality (VPTMQ055CD). Street date: 17/05/10. Apart from the two official Airforce releases live recordings of Ginger Baker's Airforce are extremely rare and this recording is no different. This is an audience recording of Airforce in Offenbach Germany on December the 18th 1970. This performance captures the second incarnation of Airforce following the departure of Steve Winwood and Chris Wood who had returned to Traffic by this time.

Ginger Baker's Energy: Live in Milan, Italy 1980. Trademark of Official Quality (VPTMQ058CD). Street date: 14/06/10. Much of the ex-Cream's drummer's repertory is being re-issued today. The Official Ginger Baker Bootleg Series will release hard to find collectible performances from Ginger's musical past. This recording is sourced from a performance from Ginger Baker and Energy that took place in Milan, Italy, recorded on March 28th 1980. The band had a more blues based rock sound than Ginger's more recent eclectic mix of world music and jazz.
Tony Banks: A Curious Feeling. 30th Anniversary Editions are getting released by Esoteric Recordings. A standard CD edition and a limited 2-disc deluxe edition with additional surround sound mix and promotional videos on DVD. "A Curious Feeling" was Tony Bank's first solo album.
Hugh Banton: The Planets. Most generally known as an orchestral suite, it was originally composed as a piano duet, with the exception of the final section, "Neptune, the Mystic", which was written as an organ piece. Principally known as organist for the legendary Van der Graaf Generator, this is Hugh Banton's second release from the Classical repertoire played on organ, following his recording of Bach's Goldberg Variations.
Richard Barbieri: Planets + Persona. Kscope453. March 2017. New studio album and the most sonically expansive work to date from the former Japan and Porcupine Tree keyboard maestro. Also released as 2LP!
David Bedford: Nurses Song with Elephants. Esoteric Recordings (eclec 2276). 27/06/11. Recorded at Marquee studios in London, the album was released on John Peel's Dandelion label in 1972 and the first album by composer, arranger and keyboard player David Bedford. He engaged for the occasion the services of Kevin Ayers (who provided vocals), guitarist Mike Oldfield and John Peel. Unavailable on CD for many years, this edition has been remastered from the original master tapes and restores the original album artwork.
Maggie Bell gets the spots! 2 releases coming from the British label Angel Air make it happen. The reissue of her '74 debut album "Queen Of The Night" (SJPCD200) is due to release on January 16, 2006. It has been remastered and includes two bonus live tracks from Maggie's personal archives. Later in February, Maggie's 2nd album from 1975 - Suicide Sal (SJPCD201) - will also be released. Fellow label mate Jimmy Page of Led Zeppelin fame even played on one of the tracks.
The self titled album from the british group Ben is now available as 180 Gr. audiophile LP on the italian label Akarma. This classic example of 1970s British jazz-rock, led by guitarist Gerry Reid and saxophonist Peter Davey, was originally released on the Vertigo label in 1971.
Big Big Train : Merchants Of Light. The new album features the best performance of each song played at the band's sold out shows at Cadogan Hall, London, in the autumn of 2017. Presented as a hard digibook 2CD with a 56 page booklet or a limited 3LP Deluxe edition with a 28 page booklet and a big card retracing the band's history.
Black Widow: See's The Light Of The Day. Black Widow (BWR CD 145-2). 30/04/12. This 2CD gathers the 1969 "demo" version of the album Sacrifice (already released by Black Widow Records under the title "Return to the Sabbat"), rare and unreleased tracks like the acoustic demo version of "Mary Clark" or "Daddy Babe", a long psychedelic track in Affinity style with Kay Garrett on vocals, and finally the first time release of a live concert at Teatro Lirico, Milan, Italy - May 10th, 1971. Also available in a 2LP + 10" edition!
Blackfield: V. Limited Deluxe mediabook cd/blu-ray edition containing the album in high resolution stereo and and 5.1 surround sound. Blackfield V sees the duo of Steven Wilson and Aviv Geffen return to full collaborative mode. Also available on 2LP, black vinyl or picture disc!
Blackfield: Blackfield II. This is the second collaboration between Steven Wilson (Porcupine Tree/No-Man) and acclaimed Israeli songwriter Aviv Geffen. Following the success of their debut release, the band's second album continues with 10 more highly crafted songs of beauty, power, and melancholia. An exceptional production, full of glorious hooks, lush harmony vocals and edgy guitars.
Blackfield: S/T. A collaboration between Israeli singer songwriter Aviv Geffen and British musician and producer Steven Wilson (Porcupine Tree).
Tim Blake: Lighthouse - An Anthology 1973-2012. Esoteric Recordings (ECLEC42651). December 2018. A 3CD and DVD clamshell boxed set remastered anthology celebrating the career of the celebrated synthesiser and electronic ambient music pioneer. It includes some of his best songs made with Gong, Saratoga Space Messengers or Hawkwind along with solo tracks featuring 8 previously unreleased tracks, including "The birth of crystal machine" demos. It also includes a DVD (NTSC region free) of a previously unreleased french TV performance from April 1979, newly remastered from the original master tapes. The booklet includes a new essay
The Blue Ship: The Executioner's Lover. AltrOck (ALT044CD). Nov. 2014. Debut album by a Scottish band who describes themselves as "a floating and amorphous musical organism born from the blood and suffering of wrecked dreams and hope". Too atonal to be pop, too attractive to the avant-garde, too vulgar for the classical music Úlite, too intellectual for punk, too smart for idiots, too stupid for intellectuals "The Blue Ship" challenge any attempt at classification and YOU, the listener!


Graham Bond left Britain after the collapse of the Graham Bond Organisation to make two legendary albums for Mercury records in the US. In Los Angeles, he recorded "Love Is The Law", soon followed by "Mighty Grahame Bond". Both records saw Bond play all instruments on the album (except drums) and included material that featured jazz influences alongside emerging psychedelic & underground rock influences, resulting in a truely unique and highly sought after work. Previously bootlegged on CD with poor quality sound, those two albums are now reissued by Esoteric (31/01/11), remastered from the original master tapes and restoring the original artwork as well as adding a new essay to make them the definitive edition!
Billy Bottle & The Multiple: Unrecorded Beam. Self release. Street date: 16/12/13. With certain Canterbury connotations, here's an album inspired by the poetry of the American writer and ecologist, Henry Thoreau. With one foot in jazz and the other in rock, the music presents itself like a mini-epic suite, with some top-notch vocalists guesting, such as Kate Westbrook and Jay Darlington (Kula Shaker) amongst others. Definitely a fresh input, it is already available as download at Bandcamp and will also be available as physical CD in February (with an eight-page booklet lovingly illustrated by Becky Bettesworth, liner notes by Neil Saunders and full lyrics.
Tim Bowness: Late Night Laments. InsideOut Music (0IO02072). 2CD limited digipak edition. Street date: 28-08-20. This special edition includes 5 additional studio tracks (making CD 2), which he thought didn't fit the conceptual side of his music. This is his 6th solo album, mixed by long-time partner in crime Steven Wilson.
Tim Bowness: Flowers At The Scene. InsideOut Music. Street date: 01-03-19. Representing the duo of Tim Bowness and Steven Wilson's first joint production in over a decade, the album features stunning performances from an extraordinary cast of players including Peter Hammill (Van Der Graaf Generator), Andy Partridge (XTC), Kevin Godley (10cc), Colin Edwin (Porcupine Tree), Jim Matheos (Fates Warning/OSI), David Longdon (Big Big Train), co-producer Brian Hulse (Plenty), Australian trumpeter Ian Dixon, and drummers Tom Atherton and Dylan Howe. The Curator, David K Jones, violinist Fran Broady and Charles Grimsdale also guest. "Flowers At The Scene" is a vibrant collection of 11 new strikingly diverse songs. Mixed by Steven Wilson and mastered by Steve Kitch (The Pineapple Thief), the album's poignant artwork is by Jarrod Gosling. Will be released as a digipak limited edition and a 180 gram gatefold vinyl + CD
Tim Bowness: Songs from The Ghost Light. Digipak edition. Street date: 18-08-17. By turns beautiful and brutal, familiar and unexpected, Songs From The Ghost Light is a companion release to Tim Bowness's Inside Out label albums, Abandoned Dancehall Dreams (2014), Stupid Things That Mean The World (2015) and Lost In The Ghost Light (2017). Comprising an eclectic combination of radical re-imaginings, live performances and atmospheric outtakes, the 34 minute mini-album collects songs relating to the Lost In The Ghost Light concept (which revolves around the onstage and backstage reflections of a fictional 'classic' Rock musician in the twilight of his career). "Stupid Things That Mean The World" and "The Sweetest Bitter Pill" have been reinvented as shimmering string-driven pieces and provide a stark contrast to the guitar led Art Rock attacks of The Warm-Up Man Forever, "Dancing For You" and "The Great Electric Teenage Dream" (all taken from a powerful set at The Band In The Wall, Manchester in 2015). Studio outtakes include the poignant "No Longer The One" and the atmospheric Mellotron-drenched interlude "Once A Record". Tim Bowness is joined by Colin Edwin and Stephen Bennett (who feature throughout the album), plus Michael Bearpark, Andrew Keeling, Andrew Booker, Hux Nettermalm, Kit Watkins and Anna Phoebe. Songs From The Ghost Light has been mixed and mastered by Giancarlo Erra (Nosound/Memories Of Machines), who also contributes piano to a haunting new version of the title track
Tim Bowness: Lost In The Ghost Light. InsideOut Music. Special Edition CD+DVD Mediabook. Release Date: 17-02-17. Here is a concept album revolving around the onstage and backstage reflections of a fictional "classic" rock musician in the twilight of his career. Though firmly focused on Bowness' distinctive voice and musical approach, the album also draws inspiration from the period the concept covers and contains a notable 70's symphonic/progressive rock influence. Mixed and mastered by Bowness' No-Man partner Steven Wilson, the album uses a core band comprising Stephen Bennett, Colin Edwin (Porcupine Tree), Bruce Soord (The Pineapple Thief), Hux Nettermalm (Paatos) and Andrew Booker (Sanguine Hum), as well as guests including Kit Watkins (Happy The Man/Camel), Steve Bingham (No-Man) and the legendary Ian Anderson (Jethro Tull). Andrew Keeling (Robert Fripp/Hilliard Ensemble/Evelyn Glennie) arranged for string quartet and flute on three of the album's songs. The album includes a stunning 5.1 mix by Bruce Soord on the Special Edition CD+DVD mediabook and is also available as 180 gram vinyl in a gatefold sleeve plus the regular album on CD as bonus.
Tim Bowness: Stupid Things That Mean The World. InsideOut. 2CD mediabook limited edition. 17/07/15. One year on from the acclaimed "Abandoned Dancehall Dreams", Tim Bowness returns with a new powerful and eclectic album, featuring a core of Bowness himself along with members of the No-Man live band (Stephen Bennett, Michael Bearpark, Andrew Booker) and Colin Edwin (Porcupine Tree), augmented by contributions from Peter Hammill (Van der Graaf Generator), Phil Manzanera (Roxy Music), Pat Mastelotto (King Crimson), Anna Phoebe, David Rhodes (Peter Gabriel, Kate Bush, Scott Walker), and Rhys Marsh. As on the previous album, classical composer Andrew Keeling, best known for his work with The Hilliard Ensemble, Evelyn Glennie and Robert Fripp, provides striking string arrangements. The album was mastered by The Pineapple Thief's Steve Kitch. Bowness distinctively operates on the edges of art rock and singer/songwriter styles, delivering a music which is both epic and intimate, familiar and surprising. Also available as LP+CD.
Tim Bowness: My Hotel Year. Evocative and intense, here is the debut solo album from Tim Bowness, primarily written and produced with No-Man collaborators David Picking and Stephen Bennett, recorded in England and Germany over a six-month period. Hugh Hopper (Soft Machine), Roger Eno, Michael Bearpark, Peter Chilvers and Centrozoon's Markus Reuter, also make superb contributions. At the same time is also released "Sleepwalker", a 2 tracks CD Single taken from the album "My Hotel Year", including the non-album track "Unprotected".
Doug Boyle: The Third Rail. Doug Boyle Music (DBM001). Street date: 01/03/10. Apart from his trademark soaring and emotional guitar voice, the album reveals Boyle's assets as a composer, arranger and producer. The music ranges from out and out agression to pastoral tranquility, melodic and harmonic sophistication to pure childlike simplicity and all points between. Joining him on his quest for an authenticly human expression are musicians such as the legendary Jimmy Hastings, keyboardist Dave Sinclair and the late great drummer Pip Pyle. So much for the Canterbury connection! All were given space to stretch out in a manner not heard for decades and are heard here in thrillingly magical form. The Third Rail is a passionate statement of musical intent in it's purest state. Unfettered by genre, this album is nothing less than an evocation of every colour in the rainbow of human emotion and experience. Uncommonly original, this is a proud statement from a man with a belief in the uniquely transcendent qualities of music.
Terry Bozzio: Prime Cut. This album released on the label Magna Carta is now available again with new unreleased material. This is furthermore an enhanced CD featuring a 15mn. Long interview and bonus tracks in MP3 format.
Gary Brooker: Lead Me to the Water. Esoteric Recordings (eclec 2271). 31/05/11. Remastered CD edition of the 2nd solo album by Procol Harum's keyboard player and songwriter. Released in 1982 after Brooker had spent two years as a member of Eric Clapton's band, the record was a fine effort which featured a host of Brooker's friends as guests including Eric Clapton, George Harrison, Phil Collins, Albert Lee, etc... Unavailable for some years on CD, this reissue has been newly remastered and includes two bonus tracks taken from the B-sides of two singles taken from the album.
Wahnfried, Richard & Arthur Brown: Time Actor. Esoteric Recordings (eclec2282). 25/07/11. One of the great overlooked albums of the 1970s, Time Actor was the result of a collaboration between legendary Crazy World & Kingdom Come visionary Arthur Brown and German synthesiser and ambient genius Klaus Schulze, recording under the pseudonym of his alter-ego Richard Wahnfried. The resulting record was a unique fusion of Brown's amazing vocals and eccentric musical visions and Schulze's innovative keyboard playing. Originally released on the German Innovative Communication label, Time Actor also features special guest Vincent Crane (who recorded a collaborative album with Arthur Brown for the label during this period). This newly re-mastered reissue restores the original album artwork and includes a new essay.
Arthur Brown: Arthur Brown's Kingdom Come: Manchester Free Tradehall 1973. This album captures Arthur Brown and Kingdom Come at their live pinnacle and shows them at their blistering best on stage in front of a wildly enthusiastic audience.
Arthur Brown: Chisholm in My Bosom. Esoteric Recordings (ECLEC 2299). Street date: 31/10/11. Remastered edition of the 1977 album, fully restoring all original album artwork and featuring a new essay. Recorded at a cross roads in Arthur's career, the album saw him experiment with the lengthy side-long title track, collaborating once more with former Crazy World band mate Vincent Crane and Kingdom Come guitarist Andy Dalby.
Brown, Arthur & Crane, Vincent: Faster Than The Speed Of Light. Esoteric Recordings (eclec2283). 25/07/11. Together with former Crazy World colleague (and Atomic Rooster leader) Vincent Crane, this much overlooked album, recorded for the German Innovative Communication label, presented a unique fusion of Brown's amazing vocals and eccentric musical visions and Crane's innovative keyboard playing and arrangement ideas. This newly re-mastered reissue restores the original album artwork and includes a new essay.
Jack Bruce: Live '75. Esoteric Recordings (ECLEC 22300). Street date: 31/10/11. This remastered edition, presented on 2 CDs, captures the essence and magic of a short lived line-up of the Jack Bruce Band, featuring among other former Rolling Stone Mick Taylor on guitar and jazz icon Carla Bley on keyboards.
Jack Bruce: Out of the Storm. Esoteric Recordings (ECLEC 2289). Street date: 30/08/11. Recorded in Los Angeles and London in 1974 after the demise of the power trio West, Bruce & Laing, the album featured a collection of compositions that reflected Jack's varied musical styles. This reissue also includes five bonus tracks, alternate first mixes (made at Olympic studios in May and June 1974).
After his decision of quitting the scene, drummer Bill Bruford has got plenty of time to take care of his label. The last idea he came up with is to reissue on 180 gr. vinyl in a limited edition of 1000 copies his 3 albums "Feel Good To Me", "One Of A Kind" , "Going Gradually Tornado + for the first time on vinyl the concert performance of "Rock Goes To College" (already available on CD and DVD). Street date: 03/11/09
Bill Bruford's Autobiography will be released on March 1st, 2009 by Jawbone Press. After a 40-year career spanning some of the greatest prog rock groups ( Yes, King Crimson) and his own inimitable jazz ensemble Earthworks, drummer/composer/bandleader Bruford announced his retirement from the scene in January 2009. To those curious about what's behind the decision, he replied that he didn't need to justify anything but the book would certainly satisfy the curiosity of those asking! Paperback, 352 pages.
Bill Bruford And The Beat. Previously released on VHS and maybe one of the ever first instructional drum videos, the material contained on this DVD was filmed in New York City and New Haven, Connecticut, USA in February and March 1982. It features solos, interviews, demonstrations and rare performance footage of Bill with King Crimson, with guest appearances by Robert Fripp and Steve Howe. Both entertaining and educational, this visually rich programme will appeal to anyone interested in music but more importantly those who have followed the various twists and turns of Bill Bruford's lengthy career.
Camberwell Now: All's Well. RER 9022. This is the remastered complete output by the group, led by drummerCharles Hayward, group which followed in the mid 80's the short lived The Heath. The present reissue gathers on one CD the complete LP, Eps collection (Meridian, The Ghost Trade, Greenfingers) recorded between 1982 and 1986. The booklet following the CD offers a biography, photos, lyrics and more.
Camel: Stationery Traveller. Esoteric Recordings (2009). Although destined to be Camel's final studio album for Decca Records, it was a fine effort, inspired by the Cold War (then at ist height) between the Eastern Block countries and NATO. It allowed the band to reach new heights of creativity. This reissue has been re-mastered from the original master tapes and includes the full 12" single version of "Pressure Points" and the song "In the Arms of Waltzing Fraulines" as bonus tracks.
Mont Campbell: Music From a Walled Garden. Mostly remembererd as *the bass third* in the band Egg, this release is Mont Campbell's second solo album. Clocking at 56 minutes, it is presented in a full-colour digipak with a 12-page booklet containing track notes and musical information by himself
Carmen: The Gypsies/Widescreen. Angel Air (SJPCD225) 2-CD Set. After a 44 date tour with Jethro Tull in 1974, Carmen went to Massachusetts where they recorded their final album 'The Gypsies'. Fast forward 20 years and band leader David Allen commenced work on 'Widescreen' which has occupied David for the past 10 years and is now released for the first time. One of the more interesting bands of the 70's, Carmen's music could possibly be described as progressive flamenco rock. [Release date 07.05.07]
Carmen's first two albums "Fandangos in Space" (73) and "Dancing on a Cold Wind" (74) will be re-released in October 2006 as a 2 CD set by Angel Air Records! This is the first legitimate re-release of Carmen's records, with songs remastered from the original tapes. The package will also contain two rediscovered Carmen tracks, never before heard on record, and a 20 page booklet with new pictures of Carmen from the bands personal collections. Carmen was the brainchild of flamenco guitarist and vocalist David Allen .... and we insist on saying Da-vid, not Dae-vid :) !
Chromium Hawk Machine: Annunaki. Black Widow (BWRCD 205-2). Street date: 28-09-17. Nik Turner (Legendary Hawkwind founder), Helios Creed (Mythical Chrome Guitar Player) and Jay Tausig (Multi-instrumentalist) joined for this long waited Psychedelic Space project. A "Cosmic Explosion" with obscure riffs, hypnotic rythms, spacey deep atmospheres? Hawkwind meets Chrome? A musical event? A journey through the unknown universe?
Colosseum: Daughter of Time. Esoteric Recordings (ECLEC2601). Street date: 25-08-17. Remastered & Expanded Edition of the classic 1970 album. It includes three bonus tracks recorded at Lansdowne studios in London in May 1970 and August 1971, including the lengthy opus "The Pirate's Dream". This release fully restores the original album artwork and features an illustrated booklet with a new essay and exclusive interviews with Dave Greenslade and Clem Clempson.
Colosseum: Live. New remastered & expanded 2CD edition of the classic 1971 live album by Colosseum, with a cd of live bonus tracks & fully restored artwork!
David Cross and Andrew Keeling : English Sun. Subtitled Electric Chamber Music, Volume 2, this recording presents an exquisite collection of ethereal improvisations, melodic and adventurous electric violin and flute duets; a perfect example of Electric Chamber Music at its most beguiling by former King Crimson violinist David Cross and his partner
David Cross & David Jackson: Another Day. Street date: 16-03-18. Crimson's violinist and VDGG's saxman have already met together in the Italian project The Rome Pro(G)Ject but here they join forces in an innovative and unexpected studio outing, also featuring Mick Paul on bass and Craig Blundell (Steven Wilson etc...) on drums.
David Cross Band: Alive In The Underworld. Sid Smith says about it: "Documenting a series of live dates in the UK during 2006, this release finds the David Cross Band in fine fiery form, storming their way through David's back catalogue of solo releases and arrangements of King Crimson toe-tappers such as Exiles, 21st Century Schizoid Man and Starless"
David Cross: Closer Than Skin. Without doubt the most coherent and artistically successful album of rock songs released by the ex-Crim alumni. With ten songs co-written with bass guitarist Mick Paul and lyricist Richard Palmer-James (another name from Crimson's past), it's a remarkably powerful and confident collection, forceful and energetic throughout.
Crowned In Earth: A Vortex Of Earthly Chimes. Black Widow (BWRCD 148-2). Second album that will take you back to the wondrous days of the early 70's Decca and Charisma Record labels releases, fused with a blend of sterling psychedelic Doom inspired rock. Low end grooves have now been textured with innovative arrangements and melodic instrumental passages, familiar of Camel, Pink Floyd and Atomic Rooster.
Curved Air: Second Album. Esoteric Recordings (PECLEC22639). Street date: 24-08-18. This expanded two-disc CD / DVD edition includes five bonus tracks taken from a BBC Radio John Peel session in January 1971 and the entire live performance recorded for the BBC's John Peel's Sunday Concert in March 1971. The release has been re-mastered by Francis Monkman and also includes an additional DVD (NTSC / Region Free) featuring a recently discovered and previously unreleased promotional film from 1971, Warner Brothers presents Curved Air, along with the band's appearance filmed for the French TV show Pop Deux in July 1971 and their performances for the German TV show Beat Club the same year. Second Album restores the original album artwork and features a lavishly illustrated booklet with an essay by Malcolm Dome featuring exclusive interviews with Sonja Kristina, Darryl Way and Francis Monkman.
Curved Air: Phantasmagoria. Esoteric Recordings (PECLEC22638). Street date: 27-07-18. Remastered (by Francis Monkman) reissue on a CD + DVD package. It includes three bonus tracks (two previously unreleased & one never before on CD) & a DVD (NTSC / region free) of the belgian TV "Pop Shop" performance + three songs from Austrian TV in 1972, officially released on DVD for the first time restores the original album artwork & book, along with a lavishly illustrated booklet with essay & exclusive interviews
Curved Air: North Star. Street Date: 17/03/14. Cherry Red (CRVE002). Curved Air features original members Sonja Kristina and Florian Pilkington-Miksa with classic era guitarist Kirby Gregory. They are joined by violinist Paul Sax, keyboardist Robert Norton and bass player Chris Harris. North Star is the band's first album featuring new studio material since 1976! The full length CD features a mixture of re-recordings, cover songs and seven new original songs, all housed in a lavish digipack.
Db-Infusion: Dreamscape. Superb musicianship and equally spellbinding material make for a superb listen. The basis of Danny Berdichevsky, Gonzalo Carrera (also known from the bandKarnataka), Rob Statham, Ollie Usiskin and the late Steve Stephenson is high-energy in itself, but when they can draw on the saxophone of Supertramp member John Helliwell, the cello of Hugh McDowell (Electric Light Orchestra), the guitar of John Etheridge (Soft Machine) and the flute of jazz musician Rowland Sutherland (Mistura) plus a whole host of excellent guests, then ... it comes out of the mincing machine as something very special, a strong cup of jazz fusion!
Created around the core quartet of Jakko Jakszyk (21st Century Schizoid Band), Porcupine Tree's Gavin Harrison, Pandit Dinesh and the legendary Danny Thompson, Dizrhythmia is the much acclaimed Indo-Fusion project, which also features performances by a stellar group of Indian Classical and experimental musicians such as sarangi player Sultan Khan. Especially noteworthy, since he hasn't appeared much lately, is the presence of keyboardist Dave Stewart (National Health, Hatfield & The North).
Doubt: Mercy, Pity, Peace & Love. Moonjune Records (MJR049). This internationally-acclaimed power trio returns with a second release, a conceptual album inspired by the visionary aesthetics of William Blake (from whom they took the title) and various icons of the 20th Century, from King Crimson or Tortoise to classical composers such as Stravinski or Olivier Messiaen. The record is a multilayered sonic adventure with a lot of stuff going on, from fiery to mellow, from groovy to meditative. There's even a cover of Hendrix's Purple Haze!
douBt: Never Pet a Burning Dog. Moonjune (MJR032). 2010. Here's a new power electric jazz trio whose initial meeting is due to ex-Softs member Elton Dean. With moods and registers ranging from heavy-rock riffs to cosmic grooves and on to more lyrical and pastoral flavors, keyboardist and Hatfield and The North highly praised member Alex Maguire stands behind a huge arsenal of instruments including Mellotron, Rhodes, el piano and Hammond organ and delivers the goods, together with guitarist Michel Delville - a name more and more heard in Europe and associated to bands like The Wrong Object, Trank Zappa Grappa in Varčse, etc... - and drummer Tony Bianco, born in New York but residing in Great Britain and having played with most influential musicians of the British or international jazz scene (including Elton Dean but also Dave Liebman, Evan Parker, just to name a few). Here's an album full of unexpected twists and stylistically borrowing from so many influences and experiences (among them the drummer's free beat concept) that the listener will probably never gets time to be bored. Renewal of ideas, sound asperities, in the face playing are some of the things you may expect!
Emmett Elvin: Assault on the Tyranny of Reason. Bad Elephant Records. Street date: 21-10-16. New solo album by the keyboardist of Knifeworld and Guapo. Emmett's first album of new material since 2014's Bloody Marvels extends and enhances the formula of that acclaimed release. An instrumental chamber-prog album featuring other Knifeworld members, including its leader guitarist Kavus Torabi, and a new key collaborator, drummer Alex Thomas (John Cale, Bat For Lashes, Chrome Hoof) who adds a new distinctive percussive edge to the twelve pieces on the album.
Keith Emerson: Keith Emerson Band feat. Marc Bonilla. EDEL (0192328 ERE). 2008. The king of the Hammond is back! A brand new album in a real symphonic prog vein. Together with Marc Bonilla (guitars and Vocals) and Gregg Bissonette (David Lee Roth), Keith Emerson rediscovers his roots and delivers a fantastic suite lasting most of the album. This release is also available as a 2LP and CD+DVD
Keith Emerson: Inferno. Cinevox CDMDF605. New wonderful reissue in digipack edition of this soundtrack for an historic Dario Argento thriller! One of the best soundtracks ever recorded, now with 3 bonus tracks!
Emerson, Lake & Palmer: Live at the Mar y Sol Festival (VVNL23102). 28/11/11. Extracted as stand alone from the mega boxset "From the Beginning" and remastered, here's the concert from 1972 in Veja Boja, San Juan, Puerto Rico. Among the highlights is a stunning version of Tarkus!
Emerson, Lake & Palmer: Live At Nassau Coliseum '78. 2CD. Feb. 2011. The first-ever authorized release of ELP's legendary February 9, 1978 concert at the Nassau Veterans Memorial Coliseum in Uniondale, New York. Previously only available on bootlegs, this concert has been meticulously mastered from the original analog tapes in order to provide the best possible sound.
Keith Emerson / Terje Mikkelsen / Marc Bonilla: Three Fates Project (in Symphony). The collaboration with Norwegian director Terje Mikkelsen is a dream come true! Finally, works like Tarkus, "Abbadon's Bolero" or "Endless Enigma Suite" can be heard in a version for band and full orchestra. With Keith Emerson as soloist on Moog or piano!
England: Box of Circles. Street date: 30-08-18. CD with 28 page booklet or LP with flip cover and 12 page booklet. The music on this album has taken a long while to finalise. One or two tracks have appeared as "bonus tracks" on previous England albums, but now for the first time the *concept* album, if we dare use that term, is complete. Many guest singers and instrumentalists have added their musicianship to the original (1977) line up. So... Marc Atkinson (of Riversea), Jenny Darren, and Henry Dagg (to name a few) appear. Additionally, later band members from the Baja Festival days (2006), Al Johnson, Maggie Alexander and Steve Laffy have been a major influence in the development of ideas. As is conventional in defining "progressive rock music", there is a strong western classical music influence: classical choir singing (Sjaak van der Bent, Baritone), early music singing (Clara and Nina Kanter), and symphonic keyboard ideas, mostly on "authentic analogue instruments" such as the Mellotron and Minimoog synthesiser.
England: Garden Shed Golden Edition. New Music - Green Tree (GTR 153). Originally released in 1977, this album is now presented in a digipak double CD reissue, the 2nd CD being THE bonus, with 8 tracks, several being previously unreleased. An exclusive 28 page booklet is included and the music is remastered from the original master tapes. The booklet contains lots of artwork and photos, song texts, production & recording information about all songs and extensive private / background info about the bonus tracks written by Robert Webb.
The Enid: Resurgency. Street date: 26-05-17. This new release is a crossover album, a bridge between the old and the new. Now founding member Robert John Godfrey has decided to step back from the band, Jason Ducker, Dom Tofield and Zach Bullock have taken up his mantle. The new incarnation of the Enid have reimagined music from the Trilogy albums Journey's End, Invicta and Dust, adding their own millennial twist.
The Enid: Something Wicked This Way Comes Live Deluxe Edition 2CD+DVD. Cherry Red (CDTRED687). Street date: 29-04-16. Nothing new here but a repackaging of two previously released concerts at Claret Farm and Stonehenge in 1984, gathered on one DVD, now presented on both CD and DVD. This new package features new liner notes from Classic Rock's Malcolm Dome and the audio has been edited and remastered to great effect by Fluid Mastering.
The Enid: Dust. Street date: 01-04-16. No, it's true enough, not an April's fool! The newest production - and unfortunately the last with Robert John Godfrey at the front, as he announced his retirement because of constated Alzheimer disease - offers a new concept album shining throughout of melodic strength, urgent melodramatism and pathetic quality, as we're used to expect from this brilliant band, despite the turbulent past years obliterated by a long juridical battle about their rights. A great act of will strength, this album breathes of life and love, supported by an increasing fan base!
The Enid: The Bridge Show - Live @ Union Chapel. 2CD+DVD. 25-09-15. Amazing show!
The Enid: The Bridge (EWCD30). Release date: 10/07/15. The double album + DVD package is planned for release in September. The album was recorded live at the Union Chapel.
The Enid: 40 Years: Limited Edition 40th Anniversary Box Set Dvd+2CD. Street date: 04/03/2014. Limited run of 2000, individually numbered, presented in a DVD sized Digipack case with full colour design inside and out and encased in a glossy printed"O" tube. This is a three-disc set comprising two Audio CDs containing 140 mins of music and a DVD documentary in which Robert John Godfrey in conversation with Joe Payne and Dave Storey tells the story of the early band. Comes with a 12 page booklet with photos from the time, text by Robert John Godfrey and original bass player (Terry Pack) incuding excerpts from his autobiography and extra material. The two albums encompassed in the set as CDs are "In The Region of The Summer Stars" and Aerie Faerie Nonsense, with plenty of bonus tracks (Revox recordings from 1974, single from 1976, early 1973 version of Ondine, live tracks, etc...).
The Enid: Live with the City of Birmingham Symphony Orchestra. 2CD. 13/04/12. Here at last is the wonderful recording of the ground-breaking show at Symphony Hall, Birmingham in October 2011. Accompanied by the CBSO and the Warwickshire County Youth Choirs, this is The Enid as it was always meant to be! This double CD comes packaged in a special eight page "Digipack" and features some superb photography from this memorable day. CD1 offers live performances of the bands earliest work featuring pieces which originate from EMI releases "In the Region of the Summer Stars" and "Aerie Faerie Nonsense". CD2 begins with an exclusive first full length performance of the 2010 album "Journey's End". This is followed by another exclusive performance of the Barclay James Harvest piece Mockingbird, which had been fully orchestrated for the band four decades ago by The Enid's Robert John Godfrey.
The Enid: Arise and Shine 2: Risen. This project is based on a research that showed this band's audience WANTS recordings of the contemporary lineup playing the music they have just witnessed live; therefore Arise and Shine 2! New powerful arrangements of older tunes, deconstruction or reconstruction of other and plenty of surprises are waiting for you, sounding better than ever, keeping the best aspects of the original music whilst injecting a new dimension!
The Enid: Something Wicked This Way Comes + 3. 2010. This is a newly pressed version coming from original masters owned by The Enid, plus some extra, contemporaneous tracks that were not on the original vinyl. This album was the 5th output by the band and the first to feature vocals
The Enid: In The Region Of The Summer Stars (ENID020CD). This is the long lost, original 1976 EMI version of the Enid's debut album, previously only released on vinyl. The original 1/4" tapes master tapes were transferred to 96KHz 24bit digital at Abbey Road in June 2010. Then the tracks were mastered for CD at The Lodge Recording Studio. The same treatment has been applied to "Aerie Faerie Nonsense" (ENID021CD), also taken from the lost original EMI version of the 2nd album from 1977
Brian Eno / Robert Fripp: Equatorial Stars. New collaboration after many years passed. Released in late 2004 and available either on DGM or Eno's web shops!
Ex-Wise Heads: Liquid Assets. With their fourth album Liquid Assets, Ex-Wise Heads mainstays Colin Edwin & Geoff Leigh create a subtle blend of timeless and contemporary sounds. A focused development of the band's unique approach, Liquid Assets intelligently blends ambient atmospheres with elemental rhythmic structures, striking solos, and refreshingly unusual instrumental combinations, all underpinned by Edwin's trademark powerful, deep, basslines.
Fish: Return to Childhood . March 09. This double CD (EX 27350)or 2DVD (EX 47272) was recorded and flmed in Holland on the tour that celebrated the twentieth anniversary of the Marillion album Misplaced Childhood. In addition to the entire Misplaced Childhood album Fish and the band perform other live favourites including both solo material such as Credo, Raingods Dancing Big Wedge and Moving Targets and Marillion material including Market Square Heroes, Incommunicado and Fugazi.
G.F. Fitz-Gerald & Lol Coxhill: The Poppy Seed Affair. Reel Recordings (RR021/022/023). 2011. 2011. Those dual masters of spontaneous art and intuitive music unleash a three disc collection for your edification and confoundment! The Poppy Seed Affair film was produced in 1981 and presents an inimitable soundtrack by Lol Coxhill, sometimes in trio with drummer Robert Wyatt and bassist Archie Leggett. Now rescued from utter obscurity to DVD (NTSC all region), this comedic tour-de-farce juggles the insane, the inane with a twist of the profane. Complementing this complete experience are two extraordinary compact discs mastered directly from true-to-life tape recordings out of the G.F. Fitz-Gerald archive. CD1 is an intimate, close-mic concert recording of Fitz-Gerald & Coxhill at Newcastle's Spectro Arts Workshop, 1981. Here the duo's mercurial genius for spatial sonics is fully displayed. CD2 collects several works for tape ŕ la Faust. The Poppy Seed Affair is delivered in a numbered limited edition of 500 copies. Warning: May induce hilarity and confused thinking!
Flash: In The Can. Esoteric Recordings (eclec2201). Street date: 28/06/10. The British label continues their series of reissues by Flash with "In the Can", which was the band's second album, released in 1973. This reissue includes two bonus tracks
Robert Fripp, Andrew Keeling, David Singleton: The Wine Of Silence - Orchestral Soundscapes (DGM1102). 2012. The Wine of Silence is the first album to feature orchestral arrangements of the guitarist's solo Soundscapes work. In 2003, UK based composer Andrew Keeling completed work on a series of detailed orchestral arrangements of pieces taken from Fripp's solo performances which had been painstakingly transcribed by Bert Lams (California Guitar Trio). Receiving their live premiere in The Netherlands by the Metropole Orkest under the baton of Jan Stulen in 2003, the results evoke the works of Arvo Pärt, Gorecki, Tavener and others in the "holy minimalist" school of composition. For this album, the tapes of the original Metropole Orkest performance have been subsequently treated by David Singleton - co-producer of all of Fripp's Soundscapes recordings to date - and The Wine Of Silence forms a sublime and often moving collection of contemporary orchestral music.
Fred Frith: Cheap At Half The Price. Recommended RER 3100. Now available as redesigned and remastered edition.
Genesis: Selling England by the Pound. New experiment, this album is today reissued as pure audio Blu-ray. Street date: 31/01/14.
Genesis: Chapter And Verse. Since August 2007, this 360-page hardback book (very high quality, printed in colour with loads of photos - it's a weighty tome!) or illustrated CD audio book read by David Baddiel (4CDs - abridged) is available for pre-order. It is THE biography of the band AND the first time in over 20 years that Tony Banks, Phil Collins, Peter Gabriel, Steve Hackett and Mike Rutherford have collaborated creatively on a project, working together to create the complete history of Genesis. Key fellow members of the band, management, road crew and entourage have also been interviewed, including Jonathan King (their first manager, who got Genesis signed to Decca in 1967), long-time cohort and road manager Richard MacPhail, Anthony Phillips (guitarist, founder member to 1970), Tony Smith (manager since 1973), drummers Bill Bruford, Chris Stewart and John Silver, and Ray Wilson, the Genesis vocalist after Phil Collins.
Gentle Giant: Free Hand. June 2021. Award winning producer and musician Steven Wilson has added his delicate touch in remixing Free Hand in Dolby Atmos & 5.1 surround sound. His tonal range and painstaking attention to sound quality make "Free Hand" sound as fresh today as it did on first release. A fitting tribute to the compositional skills and expertise of five dedicated musicians. It will be accompanied by custom animated visuals for each track on Blu-ray. In addition, the original flat mix, original 1975 quad mix and an instrumental mix will all be included in a digipak CD. A double vinyl album will also be released with both the original flat mix and the Steven Wilson remixed version. The initial first pressing will include a limited edition on transparent red vinyl.
Gentle Giant: Octopus (Steven Wilson 5.1 Remix). Alucard (ALUGG 049). Street date: 30-10-15. Digitally remixed and remastered edition of Gentle Giant's iconic album Octopus. It has been remixed by Steven Wilson and has an added bonus live 15-minute concert mix of "Excerpts from Octopus" by Steven Wilson from the band's 1976 tour. New sketches by Roger Dean are included in the packaging as well as both the artwork from the USA album and the UK album. Also available as a Blue Ray / CD set (ALUGG 050)
Gentle Giant: Live At the Bicentennial 1976. 2CD digipak. This is Gentle Giant's first *official* live recording since Playing the Fool in the 70's and features the band at ist most unedited, uninhibited and unrepentant. The recording is taken from a radio station broadcast of a concert on July 3rd 1976 at the Calderone Theater, Hempstead, Long Island. There are no overdubs or other enhancements on this very live recording.
Gentle Giant: The Power and The Glory. Alucard. This glorious album benefits in this edition of the Steve Wilson's mix and is released on several formats: CD, CD+DVD/A, 180 gr. vinyl LP and CD+Blu-Ray.
Gentle Giant: King Alfred's College 1971. Bassist Ray Shulman produced this CD of one of the earliest Gentle Giant live gigs at King Alfred's College in Winchester. It's available from Alucard Music (as of June 18 2009).
Gentle Giant: Live in Stockholm '75. At the top of their career and part of their Autumn tour, here's a concert recorded at the Students Union's own venue: Club Karen (Karhuset)on November 12th. Mastered directly from the original radio station tapes, the sound is superb as the band play a selection of new tracks and stage favourites from earlier albums. Street date: April 20th, 2009
Gentle Giant: Three Friends. Repertoire digipack release (RR5114) with street date 25/01/08. Also available are : S/T (RR1015), Octopus (RR5095)
Gentle Giant: In A Glass House, Power & The Glory, Free Hand, Giant for A Day, Interview, Playing The Fool and Missing Piece are available as part of a so called 35th Anniversary Edition, released by DRT Entertainment, Derek Schulman's company. They are all remastered and repackaged, most with bonus live tracks, bonus video track in the case of "Playing The Fool".
The Michael Giles Mad Band: In The Moment. Ais. Street date: 10/05/11. This 2nd album adds pianist supreme (and occasional King Crimson collaborator) Keith Tippett into the mix. Sometimes challenging, sometimes lyrical, and other playfully humorous, "In The Moment" is a collection of contemporary improvised music, which moves skilfully between free jazz and free rock territory.
The Giles Brothers: 1962 - 1967. Voiceprint VP500CD. 28/09/09. The two brothers are famous for being founders of the band Giles Giles and Fripp in 1967 but what we have here comes from a period when they were members of a number of pure pop, R&B and soul influenced bands. All the tracks come from the personal archives of Peter and Mike and as such are an interesting look into a period of time during the Giles brother's careers that has previously been less than well documented. The recordings have all been remastered for this release, giving them the best possible quality and it is the first release that gathers together all of these historic performances on one disc.
The British label Glass House Records has in 2003 an important batch of live recordings by the prog legend group Gentle Giant. This includes:
GLASS104CD "Artistically Cryme". A 2CD recorded at Olympen-Sparta in Lund, Sweden during September 1976.
GLASS105CD "The Missing Face": a previously unreleased live recording from The Ballroom, Cleveland, Ohio in November 1977.
GLASS108CD "Endless Life": another 2CD recorded on the Free Hand tour of the U.S. in October 1975. The first disc was recorded at Music Hall, White Plains, New York and the second at The Community Theater, Berkley, California.
GLASS107CD "Prologue": double CD recorded live in Munster, Germany in 1974 and Philadelphia 1975.
GLASS106CD "Playing The Cleveland": recorded live at the Agora Ballroom, Cleveland 1975 and Academy Of Music, New York, 1975.


Gnidrolog. Esoteric Recordings reissues both '72 albums "Lady Lake" (ECLEC2326) + 1 bonus track and "In Spite of Hary's Toenail" (ECLEC2325), also with one unreleased bonus track. Both are remastered from the original master tapes and feature a booklet that fully restores all original album artwork with a new essay.
Gong: Rejoice! I'm Dead. Deluxe Edition 2CD+DVDA. Double CD / DVDA version in a deluxe 12'' 44 page hardback book, featuring the album, a bonus cd of extras and a DVD-A disc with 24/96 PCM stereo and DTS 96/24 5.1 digital surround mixes.
Gong: I See You. Mediabook (28-pages) limited edition of the new album, with guitarist Kavus Korabi in the line up (from Guapo fame).
Gong: 2032. Except from the presence of reedman Theo Travis and a few pot-head pixies more, this album is centered around the historical line-up from 1973 at the time of the Radio Gnome Trilogy, including guitarist Steve Hillage, whose soli will certainly still wake you up! Gong is back, with Howlett, Malherbe, Miquette and they are as fresh as they were in 1973!
Gravy Train: Staircase To The Day. Repertoire UK (RR1089). Digipack. Gravy Train was a Lancashire based progressive rock outfit, noted for its top class musicianship and songwriting skills. This was the band's second release for the Dawn label and famed artist Roger Dean designed the original LP sleeve for the album, which proved to be the band's final album, and is now a much sought-after collectors item. Original vinyl artwork in square CD digisleeve format (card wallet - no plastic) plus inserted fold-out poster. Four bonus track - featuring both A & B-sides of two rare singles! Booklet with authoritative and extensive liner notes by respected author and journalist Chris Welch. Expertly remastered
John Greaves: Piacenza - Solo live. Dark Companion (DC002CD). Nov. 2015. Piacenza is the testimony of a memorable, intense concert held at Nicolini Conservatory of Piacenza, for the series "New Music in Piacenza," in which John recounts in the mood intimate stages the best of his long and legendary career playing the unique Steinway Grand Piano, hosting the avantgardist vocalist Paola Tagliaferro and Annie Barbazza choirs in "The Song". The CD also includes the Robert Wyatt song "Sea Song" and bonus tracks performed as duo with the young Annie Barbazza during the sound check.
Gryphon: Reinvention. Street date: 07-09-18. Would you believe it? Gryphon are releasing an all-new studio album of especially written, previously unheard material and this comes all of 41 years after their 5th album, way back in 1977. So what is Gryphon's music today? It's just as it always was - imaginative, quirky, dazzling yet full of humour. It's mainly acoustic, featuring a kaleidoscope of instruments. Every gig and album utilises at least 40 instruments, so the textures can be pretty varied and unfamiliar.
Guapo: Obscure Knowledge. Cuneiform (RUNE 404). 26/05/15. New album and probably the last with bass player James Sedwards, who has made the decision to stand down in light of his ongoing commitments to Thurston Moore's group amongst others.
Guapo: Elixirs. 2008. Neurot Recordings. 6th studio album by the British trio, here reduced to duo but calling for a few guests, string players and vocalist. This reinforces the chamber aspect of the music and this time, the music is slightly quieter than what we've heard on other records. But the characteristics of the group, long ascending sequences, mystical atmospheres, darkness, trance melodic lines are still there, completed with moves towards new musical territories (ethnic elements musically originated in the Asian culture, reinforced post-rock touch, etc...) to avoid being stamped as so or so. Guapo is still there, on the move, like a magma flowing further down to the coast ...
Steve Hackett: Selling England By The Pound & Spectral Mornings: Live At Hammersmith. InsideOut Music. Street date: 25-09-20. The London performance was captured during the former Genesis guitarist's 2019 tour, where he was joined onstage by his touring band: vocalist Nad Sylvan, keyboardist Roger King, bassist Jonas Reingold, drummer Craig Blundell and Rob Townsend on saxophone and flute. The lineup was bolstered by special guests John Hackett and Amanda Lehmann. Several packages will be released: 2CD/DVD, 2CD/Blu-ray and on a limited edition, a 4LP/2CD box set and 2CD/DVD/Blu-ray with art book.
Steve Hackett: At the Edge of Light. InsideOut Music (0IO01872). Street date: 25-01-19. This new album which features ten songs, sees Steve unite a vast amount of styles ranging from guitar driven rock to epic orchestration, from world music to the reflective and atmospheric all brought together in Steve Hackett's unique style. It will be released as Mediabook CD plus extra DVD with 5.1 surround sound mix & behind the scenes documentary, double vinyl LP with Etching on Side D and CD, Jewelcase CD and digital album.
Steve Hackett: Broken Skies Outspread Wings. Deluxe 6CD+2DVD-Artbook. InsideOut. Street date: 05-10-18. Following on from 2015's "Premonitions", this special art-book compiles the albums "Till We Have Faces", "Guitar Noir", "Darktown", "Feedback 86", "To Watch The Storms" & "Wild Orchids", all newly remastered, alongside a host of bonus tracks. In addition to this, 2 DVDs are included which feature several recent live rarities and 5.1 mixes of selected songs, as well as the glorious "Somewhere in South America" live DVD capturing a set in Buenos Aires. This is rounded off by brand new artwork from Roger Dean (Yes, Uriah Heep), beautifully presented as a 60-page book with liner notes, rare photos, lyrics and more.
Steve Hackett: The Night Siren. InsideOut Music. Street date: 24-03-17. The Night Siren showcases Steve's incredible guitar as strongly as ever, along with musicians from several different countries who Steve invited to join him in celebrating multicultural diversity and unity. This includes singers from Israel and Palestine, who both actively campaign to bring Jewish and Arabic people together. There are also instrumentals from the USA and Iraq and a multiplicity of sounds, including the exotic strains of Indian sitar and Middle Eastern tar and oud, the ethnic beauty of the Peruvian charango and the haunting Celtic Uilleann pipes. The album is released on various media: Special edition CD+Blu-ray Mediabook (featuring 5.1 surround sound mix & a "making of" documentary), standard CD jewelcase, gatefold black 2LP+CD, digital album.
John & Steve Hackett + Friends: Welcome Steve! (A day in Orvieto). 2009 (AMS104DVD). Release date: October 12th, 2009. Dusk Day is the annual Italian Genesis fan meeting, organized by the self-named fanzine together with the Genesis club Rex House Umbria and the association Venti Ascensionali. For their 4th meeting in 2008 they organized a truly memorable tribute gig inviting some great Italian names: former PFM vocalist Bernardo Lanzetti plays together with one of the best Italian Genesis tribute bands, The Lamb , hailing from Rome; the intellectual After Genesis, the historical progsters of Estate di San Martino are also appearing as well as several other. But the most important guests are of course our two brothers and this DVD - showing nearly two hours of the live gigs of that magic evening - includes the complete gig of John and Steve. Fans of Genesis, don't miss this one!
Steve Hackett: Fire & Ice. Wolfwork Records (WWDVD001UK). 17/02/12. Limited fan edition. Live recording from the Shepherds Bush Empire in London, with special guests Steven Wilson and John Wetton joining on stage. Two and a half hours with a band in burning form! NTSC all zones, Dolby digital 5.1 and anamorphic widescreen (1.85:1).
Steve Hackett: Beyond The Shrouded Horizon. Street date: 23/09/11. Exquisite acoustic vignettes and towering rock in orchestral arrangements traverse continents of subject and style. Underpinned by the regular electric band of King, O'Toole, Beggs, Townsend and Amanda Lehmann, it also features stellar guest performances from Yes bass player Chris Squire and drummer Simon Phillips!
Steve Hackett: Live Rails. Wolfwork Records (WWCD 002). 2011. Recorded in Paris, London and New York in 2009/2010, Live Rails captures the full Steve Hackett Electric Band at their best. The 2 CD set includes material from throughout Steve's solo career (Ace Of Wands, Spectral Mornings, Fire On The Moon, etc.) plus incredible versions of some Genesis classics.
Steve Hackett. Both "Cured" and "Highly Strung" will be released as Japanese Mini Vinyl Papersleeves on May 30, 2007. They're digitally remastered with bonus tracks and each title includes a miniature replica of the original album sleeve, obi strip, and Japanese insert/info sheet.
Releases from Camino Records

Steve Hackett: New Horizons. Here is an album of Hackett compositions arranged for grand piano and pipe organ, performed and transcribed by international organist & pianist Marco Lo Muscio. It features pieces from "Voyage Of The Acolyte", "Bay Of Kings", "Guitar Noir" and "Momentum". Depending on the track Marco either plays a Steinway grand piano or the mighty Ruffati pipe organ of the Canadian church in Rome. There are also 2 bonus live tracks including a "Firth Of Fifth" piano solo performed in Russia.
- Steve Hackett: Metamorpheus. New release by the guitarist in the form of a songs cyclus for acoustic guitar and chamber orchestra (The Underworld Orchestra)
- Steve Hackett: Wild Orchids. Released in Europe on the German label InsideOut Music. The Japanese edition will be released at the same date through WHD Entertainment Inc. This edition contains 2 exclusive tracks - 'Eruption' & 'Reconditioned Nightmare'- but to make room, the tracks 'Blue Child' or 'Until The Last Butterfly' have been omitted.
- Steve Hackett: Live Archive 04 (2CD). Live in Budapest (CAMCD 34). This 2CD set captures the last night of Steve's 2004 European tour with his full electric band, recorded on 3rd April 2004 at Petofi Csarnok, Budapest, Hungary. The band line-up is Steve Hackett - Guitar & Vocals, Roger King - Keyboards, Rob Townsend - Sax, Flute, Percussion & Vocals, Terry Gregory - Bass & Vocals & Gary O'Toole - Drums, Percussion & Vocals.
- Steve Hackett: Hungarian Horizons - Live In Budapest 2CD (CAMCD 30) progressive
- Steve Hackett: To Watch The Storms -Special Edition CD (CAMCD 31 SE) progressive.


Haken: Affinity. InsideOut (IOMLTDCD 449) mediabook limited edition. April 2016. To date the most varied album by the English-based band, scanning all trends on one album, from prog metal to new art rock, polymetric excursions ŕ la Crimson, retro-prog and more ... Also available on several coloured vinyl editions, combined or not with CD.
Peter Hammill: X-Ten. Fye! Records. Street date: 30-11-18. Peter Hammill has announced he'll be releasing a new live album. Hammill, who celebrates his 70th birthday this November as well, recorded songs from his most recent studio album, last year's "From The Trees" on his 2017 and 2018 live dates.
Peter Hammill: From the Trees. Street date: 03-11-17. Digipak CD with 20 page booklet. Peter Hammill's first solo album since 2014's hugely ambitious "... all that might have been ...". Represents a return to a more intimate style of music. The songs on From The Trees are mostly based on single piano, guitar and vocal parts designed for live performance. Consequently the overdubbing is textural (supportive guitars, a central spine of bass, synth and string washes, multiple voices - backing, harmony, choral - behind the main one). In the third act of life it's time to look with a clear eye at where one's been, at where one's going. Another unique entry in Peter Hammill's unique catalogue.
Peter Hammill & The K Group: Live At Rockpalast DVD+2CD. Concert from 1981, presented with many photos and professional liner notes.
Peter Hammill: Live Performances. Street date: 10/10/11. This double CD, taken from concerts in Japan and the UK in 2010 is Peter's first solo live recording since 1999 and shows him at the peak of his powers, pushing and stretching both himself and the material into and out of shape. One CD is of piano songs, the other guitar ones, with material being taken from all stages of Peter's illustrious career.
Peter Hammill: Thin Air. Due to June 8th, 2009, this is the 28th album by Van Der Graaf singer and this time - in the singer's words - the new album is about "assembling a loose collection of tunes". The process started in July 2008 and it is a real solo project (no guests came to appear) with an instrumentation mainly based on piano and electric guitars at the upfront, while - says Peter: "various elements of sonic disturbance - strings, synths, light percussion washes - peep out from behind the curtains. The voice is, in general, right at centre stage, speaking directly (although it's at times contradicted by various backing vocals....) to the audience. The sonic territory is not exactly comfortable or comforting. In the end the structures, both musically and lyrically, are impressionistic. There's something just out of sight, glimpsed out of the corner of the eye, going on. The shadows are shifting".
Gavin Harrison / 05Ric: Drop. Porcupine Tree drummer Gavin Harrison's collaboration with singer and Extended Range bass player 05Ric. With contributions from Robert Fripp, Dave Stewart and Gary Sanctuary. Nine carefully crafted songs combined with ground breaking multi layered guitars, vocal harmonies and rhythms. Shipping planned for the first week of October!
Hawkwind: The Machine Stops. Street date: 15-04-16. A concept studio album and a live stage show, The Machine Stops is based on E.M. Forster's Sci-fi classic, released first as a limited 180g Vinyl Edition. This limited vinyl gatefold sleeve edition includes a 180 gram vinyl LP and a 180 gram 12-inch EP. Also available as standard CD edition!
Hawkwind: Warrior On The Edge Of Time. Media Arte Records (MI-0039). 2012. Original Shield style gimmick cover Mini-LP papersleeve; limited edition (200 copies). This is Hawkwind's fifth studio album. It reached Nş 13 on the UK album charts and was their third and last album to make the US Billboard chart, where it peaked at N° 150. Many of the lyrics are by Michael Moorcock and the album is loosely based on the concept of Moorcock's Eternal Champion. Media Arte is a label from South Korea, evolved from M2U
Hawkwind: Distant Horizons. Atomhenge (ATOMCD 1028). 31/05/11. This album, originally released in 1997 on the Emergency Broadcast label, took Hawkwind's Space Rock style into a new era, absorbing ambient and electronic influences to create a set of tracks that was both contemporary and classic Hawkwind. This Atomhenge reissue has been newly remastered to the usual high standard and is presented with a new deluxe booklet with new essay.
Hawkwind: Choose Your Masques. Atomhenge (ATOMCD2026). Street date: 29/11/10. The album, originally released in 1982 by RCA Active, was the final Hawkwind release for the label and considered the finest of this era by many fans. This Deluxe Atomhenge edition has been remastered from the original master tapes and adds 14 bonus tracks, with 12 of these featuring on a bonus CD. Also including a lavish booklet with fully restored artwork, photos, memorabilia & essay.
Hawkwind: Minneapolis 4th October 1989 (HAWKVP45CD). Street date: 16/11/09. 2CD. Concert coincidin with the bands 20th anniversary
Henry Cow: Concerts. This is the long awaited remastered reissue of this cult record from 1975, including some of their collaboration work with Robert Wyatt (among other his last apparition on stage in Rome, 1975) and the 5 pieces from 73 made for the compilation album Greasy Truckers.
Steve Hillage: Düsseldorf 2CD Mediabook. Street date: 28-2-18. A classic 1979 live concert from pioneering guitarist Steve Hillage. Includes the only known live recording of Talking to the Sun. Recorded at the Philips Halle, Düsselsdorf on the 28th of March 1979 during the Live Herald Tour, Düsselsdorf offers excellent sound quality (a quality so high that you'll forget it's a live recording until the applause). Featuring the Hillage band at the height of ist powers, with Steve in great voice throughout, Düsselsdorf contains Steve's own adventurous compositions plus covers of Beatles and Donovan classics. Hillage's trademark heady combination of vibrant Psychedelic Rock, full blooded grooves, and deep-space synth/guitar experiments has rarely sounded as good. A double CD edition presented in a Mediabook with a 24-page booklet. Will also be available as 3LP!
Steve Hillage Band: Live at the Gong Unconvention 2006. G-Wave (GWVP101CD and GWVP101DVD). Street date: 03/08/09. This CD or DVD contains the performance captured at the UnCon and also bonus tracks which have never been released before including a rare Gong performance of the Solar Musick Suite which was recorded in 1974. There are also two Steve Hillage band performances in Holland from what would turn out to be Steve's final concerts in 1979 with the Steve Hillage Band. This performance was the first Steve Hillage band performance for over thirty years. The DVD contains the performance and also interview footage with Steve filmed at the time of the performance.
Steve Hogarth & Richard Barbieri: Arc Light. EP (a 5-track mini-album). Street date: 10-01-14. This is a little brother to their album "Not The Weapon But The Hand". The album features 4 new tracks and a new version of "Intergalactic" featuring guitars from Aziz Ibrahim, who also plays on two of the new tracks. This is a limited numbered edition on jewel case CD, with an 8 page booklet featuring beautiful photography from Luigi Colosanti and Hogarth's lyrics.
Steve Hogart & Richard Barbieri: Not The Weapon But The Hand. KSCOPE204. 27/02/12. A new collaboration work setting together the ex-Japan keyboardist and the voice of Marillion! The album consists of music which is at times moving, complex, multilayered (both instrumentally and vocally), spooky and goofy; it features occasional appearances from Danny Thompson on double bass, Arran Ahmun (John Martyn) and Chris Maitland (ex-Porcupine Tree, No-Man, Blackfield) on drums and guitar and string arrangement contributions from Dave Gregory (XTC)
Hugh Hopper & Yumi Hara Cawkwell: Dune. Moonjune Recordings (MJR-019). To be officially released in July 2008, here's a new project by Soft Machine's bass player, here in close collaboration with a Japanese keyboardist and vocalist living in London. Time's back for plenty of bass fuzzology again, multi-layered bass sound with various effects and loops but this time they are either coupled, intertwined to or smashed against a rather free keyboard playing and ghostly vocal escapades rooted in the Japanese culture, all contributing to build strong sonic sculptures, bring forth spacy whirlwinds from other stratospheres, icy moments detached from time. Intimacy, intense nearness and concentration, cerebral sensuality will defeat here all attempts to give this music a useless stylistic stamp. You'd fare better experiencing it as an awaken dream or some meeting of a fourth type!
The Steve Howe Trio: New Frontier. Esoteric Antenna (EANTCD1077). Street date: 27-09-19. New studio album, following the 2008 studio album The Haunted Melody and the live album Travelling (2010). Still with Steve's son (Dylan) on drums and Ross Stanley on organ. New Frontier is a fine work showcasing the instrumental talents of the three musicians and reflecting the jazz / fusion side of Steve Howe's musical personality. It also features three compositions co-written by Steve and his former band-mate Bill Bruford.
I.E.M.: 4 CD Box. 2010. Released on Tonefloat Records, here's the release in a 2000 copies limited edition of the complete works of this Steven Wilson side project. With a 60 page booklet included, the box contains the following CDs:
1. IEM
2. An Escalator To Christmas
3. Arcadia Son
4. Have Come For Your Children
Each CD is in a Japanese mini album papersleeve style, including inner bags. Active between 1996-2001, I.E.M. is described by Wilson himself as "a curiosity in my discography". This release, with a street date of June 8th, is both an homage and farewell. Divided into several parts and movements, the epic krautrock-suites of the debut album were equally influenced by the recording processes of early CAN, Neu! and Amon Duul II. While these long and constantly evolving pieces were built from inspired solo improvisations in the studio and catered to an anti-analytical production philosophy, "Arcadia Son" featured a more conventional blend of flute, drums and Porcupine Tree's Colin Edwin on bass. as Porcupine Tree moved more towards songs and structure, meanwhile, I.E.M. took over the experimental side of Steven Wilson's personality, with the 2001 I.E.M. album "Have Come for your Children", de- and reconstructing instrumental contributions into up to 35-minute long electronic soundscapes. After the release of that album, however, Bass Communion firmly established itself as Wilson's main experimental outfit and I.E.M. faded from sight - only to see its cult-status continually rise over the years!



IQ: Resistance. Giant Electric Pea (GEPCD1064). Available as a double CD and triple vinyl, this brand new album will be released on September 27th. To promote the album IQ will be playing a series of dates in the UK and Europe commencing with a special ?Album Launch Concert? at Islington Assembly Hall, London on the 7th September.
IQ: Ever 2018 Remix - 25th Anniversary Collectors edition. 2CD+DVD. GEiant Electric Pea (GEPCD1060). Street date: 05-10-18. "Ever" - the hugely popular IQ album that saw the return of Peter Nichols to the fold in the early nineties - is now 25 years young! To mark this occasion GEP are releasing a special "definitive" 3 disc edition of the album with a 2018 remix by Mike Holmes. Presented in a 4 panel digipak format with a 40 page booklet, the package includes extra material on the first disc, along with newly recorded live versions of the whole album on disc 2. Disc 3 (DVD) contains a surround sound mix of the studio album plus a surround mix of the live material, along with over 2 hours of 'further listening' files comprising album demos, studio outtakes rehearsal tapes and unused ideas. All in all disc 3 contains nearly 4 hours of music. The 40 page booklet is packed with lots of contemporary photos, stories and memories from the time and features contributions from all the band members of 1992.
IQ: Scrape Across The Sky BluRay. Giant Electric Pea. Street date: 20-01-17. This is the first ever Blu-ray release for IQ. Filmed in December 2014 at The Boerderij in Holland, the concert was part of the "Road Of Bones" tour and features all the tracks from the first "Road of Bones" CD, along with "Ten Million Demons" as the encore and a host of other live IQ favourites.
IQ: Live On The Road Of Bones. 2CD. Recorded at a recent gig at The Met Arts Centre in Bury, this 2 hour double CD is presented in a 6 panel digipak format and features live versions of all the material on disc 1 of The Road of Bones, along with a selection of live favourites stretching back some 30 years.
Isotope. Esoteric Recordings reissue on May 31th 2011 the three albums made by the band: Isotope's self titled debut album (eclec 2272) was released in 1974 and continued the tradition of jazz-rock fusion that had been pioneered by acts such as Tony Williams Lifetime and The Mahavishnu Orchestra. "Illusion", 2nd album released the same year, saw some changes ion the lineup and the apparition of ex-Soft member Hugh Hopper. The final album "Deep End" (eclec 2274) was released in 1975, with one more time some changes in the line-up. The new edition features 4 bonus tracks, remixes made in 2001.
Jackson Heights. All three albums recorded for Vertigo - Bump 'N' Grind (Eclec2172), Ragamuffin's Fool (Eclec2171) and The 5th Avenue Bus (Eclec2170) - have been remastered and released in January 2010 on the British label Esoteric Recordings. The band was founded by bass player Lee Jackson upon the demise of The Nice. It also featured ex-Crimson drummer Michael Giles.
Jade Warrior: Kites. Esoteric Recordings (Eclec 2199). Street date: 24/05/10. Kites was the third fine album for Island and remains an outstanding listening experience. The final album was "Way of The Sun" (eclec2198) and is also reissued. Both reissues have been remastered from the original tapes and fully restore the original albums artwork.
Jakko Jakszyk: Secrets & Lies. Street date: 23-10-20. Here is the new studio album by the guitarist and singer, 10 songs recorded with his bandmates in King Crimson (Robert Fripp, Gavin Harrison, Tony Levin and Mel Collins). Sensible and nostalgic melodies dealing with various personal or societal themes, symphonic and cinematic colours, the album also features participation by Simple Minds Bassist John Giblin, Mark King from Level 42 and Van Der Graaf Generator's mastermind and singer Peter Hammill, who contributed to the writing of one song. Available in various packages: Limited CD/DVD digipak with 5.1 Mix & Music videos, gatefold black vinyl LP + CD and a 100 copies limited edition on yellow vinyl + CD!
Jakko Jakszyk, Robert Fripp & Mel Collins: A Scarcity Of Miracles - A King Crimson ProjeKct. June 2011. Some will call it the NEW King Crimson album, other just a ProjeKct! When Robert Fripp & Jakko Jakszyk got together in February 2009 neither expected that their initial sessions of guitar-only improvisations would result in a full-blown album, or that it would ultimately be deemed to be a King Crimson projeKct. As the material from those first sessions developed it was obviously becoming much wider in scope and scale. The arrival of sax player & former King Crimson member, Mel Collins, added further colour & texture to the emerging songs. The line-up was completed with the addition of bassist Tony Levin and Porcupine Tree's drummer, Gavin Harrison (both members of the 2008 incarnation of King Crimson) adding their parts to the material in their respective studios. What had begun as an exchange of ideas had now grown into an album of heartfelt songs, an album that is immediately accessible on first hearing but reveals fresh detail & depth with each subsequent play, as one might expect from musicians of this calibre.
Karl Jenkins and Mike Ratledge! Well, I list it here because of the men behind the project but I doubt there may be much Canterbury on those recordings! Part of the series of recordings released under the title "Music For TV and Film" (featuring other well known artists on their roaster), this is indeed what we used to call once "library music". As far as our two Soft members are concerned, two releases are planned, titled respectively "Some Shufflin'" (Voiceprint VP515CD, street date: 07/06/10) and "Movement" (Voiceprint VP516CD, street date: 21/06/10).
Jethro Tull: This Was. Street date: 09-11-18. To celebrate the 50th anniversary of Jethro Tull's debut, here is a 3CD/1DVD casebound book deluxe edition including:
- Original album and bonus tracks remixed in stereo by Steven Wilson.
- Live BBC sessions recorded in 1968.
- Original mono mix and original 1968 U.K. stereo mix.
- Original album and bonus tracks remixed by Steven Wilson in 4.1 DTS and AC3 Dolby Digital surround and 96/24 LPCM stereo.
- Flat transfer of the 1968 stereo remix.
- Book filled with an extensive history of the album, track-by-track annotations by Ian Anderson, plus rare and unseen photographs.

Recorded during the summer of 1968, "This Was" is the only Jethro Tull album to feature guitarist Mick Abrahams, who left the group shortly after the album came out to form Blodwyn Pig. The DVD features the original album and bonus tracks remixed by Steven Wilson in 4.1 DTS and AC3 Dolby Digital surround and 96/24 LPCM stereo. There are also 5.1 surround versions of Love Story and A Christmas Song Also included in 96/24 LPCM stereo is the 1969 stereo mix of the album that was released in the U.S.

Jethro Tull: Jethro Tull: The String Quartets. BMG. Street date: 24-03-17. This new album offers classical interpretations of Tull's repertoire, in collaboration with the Carducci Quartet. In order to keep the original vibe of the tunes, Ian Anderson plays his flute and sings on top of the string arrangements.
Jonesy: Dark Matter (Inner Space). Street date: 06/09/11. Jonesy were probably one of the most innovative British bands of the early 1970's. Now, after years of cleaning-up and digitally re-mastering previously unreleased recordings and then cutting these together with entirely new material, the long-awaited new album "Dark Matter [Inner Space]" is finally on release! This is the first time in 35 years that these guys have appeared on the same album!
Joy Division: Love Will Tear Us Apart. Lilith Records (LR321CD). 05/01/12. The CD version is the mini replica of the vinyl version, in slim plastic case with clear insert (see details in the LP section)
Karda Estra: Time and Stars. Karda Estra's 12th album collects the two EPs "The Seas & The Stars" and "Future Sounds" on a new special edition CD released on the Believers Roast label (BR019). Street date: 02/06/16
Karda Estra: Strange Relations. This 11th album presents a music that still blends classical chamber instruments with rock instruments and synthesiser without, even for a moment, sounding like any kind of a fusion; this album is yet another among an amazing number of totally coherent and emotionally powerful artistic statements by its mastermind Richard Willeman. Among the relations appear a great number of musicians/guest players, like guitarist Kavus Torabi (Guapo, Knifeworld) and The Muffins's drummer Paul Sears, just to name a few.
Karda Estra: The Last of the Libertine. The seventh Karda Estra album continues their unique exploration of progressive and classical stylings using both modern and orchestral instruments. To their trademark classical instrumentation and etheral female voice this time is added some melodic trumpet work and a more uptempo rhythmic feel to the whole album.
Karda Estra: The Age of Science and Enlightenment. The sixth Karda Estra album continues their unique exploration of progressive and classical stylings using both modern and orchestral instruments. The long suite "The Return of John Deth" is something of a new departure for the group where each part has its own atmosphere that evolves around the main theme point. Classical instrumentation and ethereal female voice mix with electric guitar/bass/keys/drums to give haunting and melancholic melodies bound together by beautiful production ideas and great progressive arrangements.
King Crimson: Complete 1969 Recordings. Panegyric (KCCBX9111). Street date: 23-10-20. Inflation, inflation! If the first 6CD boxset focusing on Crimson's first album was a true, exciting surprise, the announcement of another 20CD/4Blu-Ray/1DVD/1DVD-A box covering about the same period seems to only testimony of the never ending and always increasing narcissic habit of the band's egocentric head founder! It is amusing to remember all past prints of Fripp about the corrupt music industry (and yes, he's right!) on nearly each upcoming release, and at the same time witness this insane support of a consumer's society at its worst! (and no, he's wrong here, caught in his own contradictions!)
"the box also includes the original In The Court studio album" ---> this was already done in the first boxset!
"every alternate take known to exist, every mix known to exist" ---> same remark + how many do you really need? Do you also want the spoiled tapes with spaghetti sauce on it?
"all live recordings from this incarnation of the band known to exist" ---> covered in the Club Series!
"and a selection of pre-King Crimson 1968 recordings from Giles, Giles & Fripp." (sigh!) .... buy instead the two more complete existing releases: click me!! All this boxset is about rehash or at best a new chance for all the hibernating collectors (does this exist?)who'd unfortunately were too lazy or sleeping too hard in order to get the first box in time!
King Crimson: Elements Tour Box 2020. Panegyric (KCTB20). Street date: 04-09-20. Seventh release in the Tour Box series, this one has been adffected by the corona situation, as it was originally prepared for now postponed concert venue sales on King Crimson's USA 2020 tour! Instead, it offers live selections spanning from 1973 to 2019 and a huge majority is made of tracks previously unreleased on CD!
King Crimson: Audio Diary 2014-2017. Discipline Global Mobile (KCXP5004). Repressed in August 2019. Described as an audio diary, this 5 CD set includes one set per year of live material recorded from 2014 through 2018. The 2014 material is fully mixed from multi-track tapes by Robert Fripp and Jakko Jakszyk. The 2015-2018 performances were taken directly from the band's stereo board mixes. Drawn from concerts worldwide in the five years period represented, from the first public concert in Albany, NY in 2014, to one of the final concerts in Japan in December, 2018. Packaged in a rigid slipcase featuring artwork from the beloved and dearly missed Francesca Sundsten, containing 3 gatefold sleeves containing the 5 individual CDs, plus a 24-page full color booklet with previously unseen photographs.
King Crimson: Live in Newcastle, December 8, 1972. CLUB48. This new Club release presents a recently rediscovered cassette soundboard recording of the Larks' Tongues in Aspic line-up. Although taken from a cassette recording (audio restored & mastered by DGM) this is the best sounding live recording of this quintet line-up.
King Crimson: The Elements Tour Box 2018. Discipline Global Mobile (KCTB18). 2CD set + 24 page booklet in DVD digi pack style book case. Street date: 22-06-18. As with previous releases in the series, the full variety of King Crimson's music can be represented over 2CDs with extracts from rehearsals, new live recordings, elements from studio recordings, full tracks, alternate takes & finished recordings from 1969-2017, many of which make their first appearance on CD. Every line-up is featured across the 2CD set. The accompanying booklet features sleeve-notes by co-compiler Sid Smith, photos of memorabilia, full info about the current tour & a number of band & individual photos of the now 8 musicians King Crimson line-up.
King Crimson: Meltdown: King Crimson Live in Mexico. Planned for release at the end of September 2018. Three CDs featuring over three and a half hours of material performed during the band's five nights residency at Teatro Metropolitan, Mexico City in July 2017 + audio extras. One Blu-Ray featuring over two hours of multi camera HD recorded footage from Mexico City. Audio soundtrack in 24/48 LPCM Hi-res stereo & 5.1 DTS HD-MA, with "picture off" mode allowing the music to be heard independently in pristine, lossless audio. This four disc set is presented in two mini-vinyl style gatefold packs with booklet including photos by Tony Levin & new sleeve notes enclosed in an outer slipcase. Mixed by King Crimson member Bill Rieflin from full multi track recordings. Including for the first time with this line-up, audio recordings of Breathless, Discipline, Moonchild & Tony & Jeremy's nightly Cadenza improvs, Meltdown offers a comprehensive overview of a band at the very peak of its performing ability.
King Crimson: Live in Vienna. 3CD. Street date: 06-04-18. Three CDs featuring the complete concert from Vienna on Dec. 1st 2016 mixed from the original multi-track tapes
- CDs Presented in concert sequence with discs 1 & 2 featuring the complete first and second sets.
- CD 3 features Vienna encores plus the long awaited live recorded debut of Fracture by the 2016 line-up as performed in Copenhagen
- CD3 also features a series of soundscapes edited into newly sequenced pieces.
Presented in a 4 fold-out digifile package with 16 pages booklet featuring tour photos & notes by David Singleton, housed in a slipcase.
King Crimson: Sailors' Tales (1970 - 1972) - Limited Edition 27 Disc Boxed Set. Panegyric (KCCBX4). The inflation keeps on! This time, the boxset focuses on the Islands album, with the following content:
+ 3 CDs feature Steven Wilson & Robert Fripp stereo mixes of In The Wake Of Poseidon (1970), Lizard (1970) & Islands (1971) + additional tracks.
+ 6 CDs feature the Islands line-ups early concerts from Germany (new to CD) & the UK (1971).
+ 9 CDs feature live recordings (several new to CD and/or previously unreleased in any format) from the 1972 US tour, including a new stereo mix of Summit Studios & an expanded Earthbound.
+ 3 CDs feature auditions for the Islands band & two further, as yet, unidentified concerts from 1972 (all previously unreleased)
+ 3 Blu-Ray discs contain the main studio albums in 5.1 Surround Sound & recent stereo editions mixed by Steven Wilson & Robert Fripp + 30th anniversary masters of the original stereo albums mixes (all in 24/96 hi-res), plus extensive additional material with each disc also featuring a complete alternate album + a further selection of additional, related studio/live material in hi-res.
+ Lizard Blu-Ray: also contains the audition material from CDs19/20
+ Islands Blu-Ray: also contains the following concerts in stereo Zoom Club (4 shows), Marquee Club, Plymouth, Glasgow, Detroit all from 1971.
+ Earthbound Tour: Blu-Ray features an expanded version of the original album, Summit Studios gig in Stereo & Quadraphonic (newly mixed), the Schizoid Men sequence from the Ladies of the Road album, 2 newly discovered concerts in hi-res stereo & every existing soundboard concert recording from the 1972 US tour: Wilmington, NYC (2 shows), Chicago (2 tracks only), Detroit, Jacksonville, Orlando, Pittsburgh, Milwaukee, Peoria, Indianapolis & Denver (2 shows).
+ 2 DVD-A feature the expanded Earthbound, Summit Studios, Schizoid Men, New York 1972 & the recently discovered live concerts.
+ 12 box with booklet, memorabilia, a further downloadable concert, new sleeve-notes by Sid Smith, Jakko Jakszyk & David Singleton


King Crimson: Earthbound (40th Anniversary Series). CD + DVD-A. Panegyric (KCSP 9). Street date: 03-11-17. The twelfth release in the King Crimson 40th Anniversary series. Earthbound was originally issued in 1972 and marked the final statement by the band's Islands-era incarnation. The CD features an expanded 12 track version of the original 5 track album. The DVD features the 12 track expanded album in 24/96 hi-res stereo audio + the Summit Studios performance in a new stereo mix & in quadraphonic. This is the only surviving multi-track performance from the 1972 tour. The DVD also features the album length "Schizoid Men" sequence of edits of 21st Century Schizoid Men taken from the "Ladies of The Road" live album. A transfer of the original vinyl album completes the audio selections. Presented as a 2 x digipak format in a slipcase with new sleeve notes by King Crimson biographer Sid Smith along with rare photos & archive material.
A series of King Crimson shows recorded in Japan in December 1981 at various venues, are now for sale on the DGM web site, alongside other classic Japanese papersleeve reissues in a newly created Japanese Import section!
King Crimson: Live in Chicago, June 28th, 2017. 2CD Panegyric (KCXP5003). Presented as a King Crimson Collectors' Club special edition, King Crimson Live in Chicago is packaged in a mediabook style hard cover 2CD edition with a 24 pages booklet featuring photographs by Tony Levin, introductory notes by Robert Fripp & photos/production notes by KC producer/manager David Singleton. DGM Japan will also issue Live in Chicago early in 2018.
King Crimson: The Elements Of King Crimson: 2017 Tour Box 2CD Digibook. Street date: 16-06-17. Limited edition 2CD set + 24 page booklet in DVD digipak style book case. 2CD set featuring material from every King Crimson line-up from 1969 - 2016. 2CD history of King Crimson featuring many extracts & tracks appearing on CD for the first time, including many by the current line-up. Packaged in DVD sized fold out digi-pack style book case with 24 page booklet. Originally prepared for concert venue sales on King Crimson?s US/Canada/Mexico 2017 tour. This fourth release in the Tour box series brings the first appearance of all parts of Larks' Tongues in Aspic on a single disc/set.
King Crimson: Live in Toronto: November 20th 2015. 4LP/Audio Dvd Limited Edition. Panegyric. Street date: 26-05-17. 4LPs, each in ist own protective inner polybag & outer album sleeve with a DVD featuring all audio in Hi-Res (Toronto material at 24/48, USA at 24/96) with 12? booklet, all contents enclosed in a rigid slipcase.
King Crimson: Beat. CD/DVD-A 40th anniversary edition. Featuring:
+ The classic album mixed for 5.1 Surround Sound from the original studio masters by Steven Wilson & fully approved by Robert Fripp.
+ A completely new stereo album mix by Robert Fripp & Steven Wilson. CD
+ live & studio versions of the otherwise unreleased "Absent Lovers" track. CD
+ DVD-A (compatible with all DVD players & DVD Rom players) featuring a 5.1 DTS Mix and High Resolution Stereo mixes.
+ DVD-A players can, additionally, access a 5.1 Lossless audio mix and Lossless Stereo mixes.
+ DVD-A with both the original album mix & the new album mix in High Resolution stereo
+ DVD-A also with the complete album in rough mix form dating from the time of the original sessions
+ DVD-A also with footage of performances featured on German TV live from The Alabamahalle & the original, rarely seen, promo film for "Heartbeat".

Presented as a double digipak format in a slipcase with new sleeve notes by King Crimson biographer Sid Smith along with rare photos & archive material.
King Crimson: The Elements Tour Box 2016. This Series - started with the 2014 tour - has gained in popularity and features extracts from rehearsals, new live recordings (the Toronto Club release for ex.), elements from studio recordings, full tracks, alternate takes & finished recordings from 1969-2015, many of which make their first appearance on CD. Every line-up is featured across the 2CD set. The set also provides tantalising audio extracts & hints of forthcoming King Crimson releases (on this one the "Three of a Perfect Pair CD DVD-A & On & Off The Road" boxed set). The accompanying booklet features sleeve-notes by co-compiler Sid Smith, photos of memorabilia, full info about the current tour & a number of band & individual photos of the line-up.
King Crimson: Radical Action To Unseat The Hold Of Monkey Mind. Limited Tourbox 3CD+2DVD+Blu_ray. Street date: 02.09.2016.
Mel Collins: Saxes & flute, Robert Fripp: Guitar & keyboards, Gavin Harrison: Drums, Jakko Jakszyk: Guitar & voice, Tony Levin: Basses & stick, Pat Mastelotto: Drums, Bill Rieflin: Drums & keyboards. Three CDs featuring a representative example of every song/piece performed by King Crimson on ist 2015 tours of the UK, Canada & Japan. CDs presented as individually themed "virtual studio albums" with no audible audience & mixed for audio presentation.
+ One Blu-Ray featuring a complete set-list drawn from Japanese concert performances, almost 3 hours of music - in high-resolution stereo & 5.1 surround audio complete with "picture off" mode allowing the music to be heard independently in pristine, lossless audio. (24/48khz as per original recordings)
+ Two DVDs featuring the full concert performances in stereo & 5.1 surround sound.
+ Expanded, perfect bound, booklet: 36 pages with additional tour photos.
+ Six disc set presented in two triple digi-packs with booklet housed in an outer slipcase.
This is King Crimson "re-imagined" - Robert Fripp, June 2016

King Crimson: On (and Off) The Road 1981-1984 (KCCBX8). Limited Edition 19 discs Boxed set, including:
+ 3CDs of Steven Wilson & Robert Fripp new stereo mixes of Discipline (2011), Beat (2016) & Three of a Perfect Pair (2016)
+ 4CDs of the final concert from each of the band's tours: Japan 1981 - new to CD, Germany 1982 - new mixes for this edition, Canada [Absent Lovers] 1984- remastered for this edition
+ 2CDs of additional studio recordings: a CD newly edited & expanded from sessions for the "abandoned" third album & a "making of" CD featuring studio snippets & outtakes from across the studio recordings
+ 3 DVD-A discs (hybrid discs compatible with all dvd players & rom-drives, region free, ntsc) feature the three original studio albums in high-resolution stereo (new & original mixes), 5.1 Surround Sound mixes with additional audio & videos on all three discs
+ 3 Blu-Ray discs containing material as on DVD-A discs plus extensive additional video material including: Frejus live (Discipline), Alabama-Halle (Beat) - footage unseen since original 1982 broadcast, Japan 1984 (Three of a Perfect Pair) & additional hi-res audio options
+ TOAPP blu-ray also features previously unseen footage from the final run of 1984 Japanese concerts + 2 sets of "single camera footage" recordings with shots focusing on each of the individual musicians
+ Absent Lovers concert is also included in a new Surround Sound mix on TOAPP BD.
+ A 12" box with booklet, memorabilia, new sleevenotes & eyewitness accounts of KC live


King Crimson: Beat (40th Anniversary Edition). Available in June as pre-order. As with other albums in the King Crimson CD/DVD-A series, the stereo CD features a new stereo mix by Robert Fripp and Steven Wilson, while the DVD-A features 5.1 mixes of the album by Steven Wilson, high resolution stereo mixes of the original and new stereo mixes. Additionally, the original album is presented in rough mix form along with additional audio extras, video performance footage of two songs from The Alabamahalle, Germany and the original promo film for Heartbeat.
King Crimson: Three of a Perfect Pair (40th Anniversary). Available in June as pre-order. As with other albums in the King Crimson CD/DVD-A series, the stereo CD features a new stereo mix by Robert Fripp and Steven Wilson plus additional tracks, while the DVD-A features 5.1 mixes of the album by Steven Wilson and high resolution stereo mixes of the original and new stereo mixes. Additionally, the original album bonus tracks from the 30th anniversary CD are included as is the promo film for ?Sleepless?, a song originally released as 12? single which became an unlikely hit on the New York dance scene of the time.
King Crimson: The long awaited release of Collector's Club 42 will be added to the shop in December 2015 as a pre order. See more here: CLUB 42
King Crimson: Thrak (Limited Edition Boxed Set). Discipline / Panegyric (KCCBX13). You did expect a new inflation of CD numbers? This new box is (only!) a 16 disc limited edition box set (12 CDs, 1 DVD-A, 1 DVD, 2 Blu-Ray) featuring studio and live recordings - many previously unreleased - from King Crimson's mid-1990s double trio line-up. Highlights include a new '21st Century stereo remaining' of THRAK (by Jakko Jakszyk and Robert Fripp), ATTAKcATHRAK (a David Singleton edited collection of improvs), and Max VROOOM, which sees a release for the long out of print mini-album VROOOM. The DVD features the Warfield Concert and Tony's Road Movies films (the band on the road as filmed by Tony Levin).
King Crimson: Live in Toronto - November 20th 2015. This is the first full concert release by the current line-up of King Crimson. This Official Collectors' Bootleg captures King Crimson on a single night in the middle of the band's Canadian tour in November 2015. With the exception of one small edit following an announcement before the band take the stage, the running time of this concert is exactly as it was heard in the hall by those fortunate enough to have been there. Even by the high standards set by King Crimson's current line-up, this concert was agreed by all involved to have that extra special ingredient, making it the perfect choice when seeking an official release to counter the poorly recorded bootlegs that have begun to circulate. Featuring the recorded debut of new material such as "Meltdown?& Radical Action", the three drummer percussion pieces "Hell Hounds of Krim" & "Banshee Legs Bell Hassle"?& a variety of King Crimson classics, including material from "In The Court Of The Crimson King" performed & recorded live for the first time in decades, a return to the live set of ?Easy Money? for the first time since 1974 & more recent powerhouse pieces such as "Level Five" &?"VROOOM", all material that the seven piece King Crimson has made very much its own in an absurdly short time of touring.
King Crimson: The Elements Of King Crimson 2015 Tour Box. 2CD Digibook. Street date: 16-10-15. Packaged in DVD sized fold out digipack style book case with 24 page booklet and originally available only at concert venues on King Crimson's sold out European 2015 tour, the Elements tour box was devised specifically for the current King Crimson tour & as a companion volume to the highly successful 2014 tour box. The compilation has already been a big seller throughout the UK/EU tour. The depth & variety of King Crimson's archives allows for the presentation of such "alternate best of/introduction to" style releases, providing a fascinating audio history of the band featuring extracts of the current line-up in rehearsal pre-tour, new live recordings taken from last year's sold out US tour, elements from studio recordings, full tracks, alternate takes & finished recordings from 1969-2015, many of which make their first appearance on CD. Every line-up is featured across the 2CD set. The set also provides tantalising audio extracts & hints of forthcoming King Crimson releases. The accompanying booklet features sleeve-notes by co-compiler Sid Smith, photos of memorabilia, full info about the current tour & a number of band & individual photos of the line-up taken by band member Tony Levin.
King Crimson: Live At The Orpheum (CD/DVD-A). As the band enters its 47th year of operation in 2015, the occasion is marked with the first release culled from the band's Autumn 2014 US tour. Comprised of 41 minutes of material by the newest incarnation of the band fronted by the line-up's formidable three drummer setup (Gavin Harrison - Pat Mastelotto - Bill Rieflin), Live At The Orpheum has been mixed from 24bit multi-track performances recorded at the band's two concerts at the Los Angeles venue. Featuring a mixture of new & old King Crimson material, some being performed live for the first time, the album makes an ideal recorded debut for the septet, with besides the drummers saxophonist Mel Collins, guitarist Jakko Jakszyk and bassist Tony Levin.
King Crimson: Elements of King Crimson. 2CD. A special limited edition "tour box". The set contains a 24 page tour booklet and two CDs containing extracts, elements from studio recordings, alternate takes, live tracks, rehearsals and finished recordings from 1969 - 2014 (much of it previously unreleased on CD).
King Crimson: Starless And Bible Black Deluxe Box Set. Starless offers 18 CDs of live concert performances - 7 of them mixed from the 1973 multi-track tapes. A further 11 present the complete run of The Blue Tapes for the first time. CDs of the ORTF Paris TV performance and the 2011 stereo mix of Starless And Bible Black are also included. Two DVD-A discs and two Blu-Ray discs contain concert and studio recordings in stereo, quadraphonic and full 5.1 surround sound - all in high-resolution audio. Starless is presented in a 12" box with a comprehensive booklet featuring sleeve notes and photos aplenty, memorabilia, album and poster prints, and 3 bonus audio CDs.
King Crimson: USA 40th Anniversary Edition. USA is the ninth release in the King Crimson 40th anniversary series. · CD features a completely new stereo album mix of the full concert by Robert Fripp & David Singleton.
· DVD features High Resolution Stereo mixes (24bit/96khz) of all three editions of this album/concert.
· Presented as a 2 x digi-pack format in a slipcase with sleeve notes, rare photos & archive material.
· Advertising booked includes Record Collector & Classic Prog
King Crimson: The Road To Red Ltd. Box. Robert Fripp went this time further in the release delirium! Over 21 cds, 1 dvd, 2 blu-ray discs, copious sleeve notes and replica memorabilia, The Road To Red comprehensively captures the essence of King Crimson's US tour of 1974 and the process leading to one of the band's most important albums. A total of 16 concerts are featured across 20 discs, with a new Steven Wilson and Robert Fripp stereo mix of the studio Red as the 21st CD. 20 CDs of live material drawn from:
+ 10 concerts recorded on stereo soundboard cassettes directly from the band's mixing desk - all previously unreleased on CD, audio newly restored at DGM Soundworld in 2013.
+ 5 concerts professionally recorded on multi-track tape. Parts of these shows have been previously included in the USA & The Great Deceiver releases, but they are all included here in full on CD for the first time.
+ 1 CD drawn from an audio restored high quality bootleg of the band's final 1974 New York concert previously available only via mail order and now remastered.
+ CD 21 features a new stereo mix of Red by Steven Wilson & Robert Fripp
The DVD (compatible with all DVD players & DVD Rom players) offers High Resolution Stereo mixes of the Asbury Park/USA concert in its various released/unreleased configurations (24bit/48khz).
+ Blu-Ray Disc 1 features full lossless audio 24/192 transfers of four complete professionally recorded concerts newly transferred at the highest possible resolution from the original analogue Dolby SR half inch mix-downs in DTS-HD master sound stereo.
+ Blu-Ray Disc 2 features a 24/192 transfer of the Asbury Park/USA concert, a new stereo mix of Red in 24/96 DTS-HD master sound stereo by Robert Fripp & Steven Wilson, and also contains the original stereo mix of Red along with the 5.1 mix of the album in 24/96 DTS-HD + bonus audio material.
The discs are packaged in 8 individual 3-disc digipaks within an album sized box. Includes an LP sized booklet with rare/unseen photos, new sleeve notes by Robert Fripp, Sid Smith, technical notes on the recordings by David Singleton, expanded band member diary entries and eye-witness accounts from fans who attended the gigs. Memorabilia includes postcards, album prints, replica set lists & more besides.
I did say delirium, didn't I?



King Crimson: In The Court Of The Crimson King. Another remaster? Well this time, ladies and gentlemen, Mr. Fripp celebrates the 40th anniversary of this glorious album and here we go: a monstruous 5CD + 1 DVD-A box, completely remixed from the master tapes with no less than Steve Wilson in the production team; 5 bonus tracks with alternative takes or versions (including a guitar/flute duet on "I Talk To The Wind", an alternate version of "Moonchild" ...). CD 1 presents the new 2009 stereo album mix, CD 2 the original album remaster from 2004, CD 3 an alternate album with alternate takes mixed for the first time from the original studio recordings and de-clicked vinyl transfer of the original stereo first Island Records issued pink label UK pressing run. Sourced from two vinyl LPs - one of which is Robert Fripp's personal archive copy. CD 4 have resored bootlegs from 1969 and CD 5 is a mono album mix used for radio promotion only in the USA. The DVD-A follows the same concept and should be playable on all CD players, offering the choices of 5.1 Surround Sound, MLP Lossless Audio, 24/96 High Resolution Stereo. There is also a video content, an edit of 21st Century Schizoid Man, filmed from the Hyde Park concert of July 5th, 1969; available for the first time with original audio from the actual performance! Are you still hungry? I can't eat more ....
Latest news from the King Crimson's Collector's Club series:
+ CLUB 35: King Crimson Live in Denver, Colorado, March 13, 1972. This is the classic quartet line-up of Fripp/Collins/Burrell/Wallace.
+ CLUB 34: Live in Alexandria, VA, 03/03/03. This is a recording of the ProjeKct Three,
+ CLUB 33: Live at Park West, Chicago, IL, June 4, 1998. 2CD by ProjeKct Two
+ CLUB 32: Live in Munich, Sept. 29, 1982. Discipline line-up with Bruford, Levin and Belew
+ CLUB 31: Live at the Wiltern, July 1, 1995. 2CD recorded at The Wiltern Theatre, Los Angeles, CA with the double trio
+ CLUB 30: Live in Brighton, October 16, 1971. 2CD recorded at the Dome with the line up of Boz, Ian, Mel, Robert and Peter.
+ CLUB 29: Live in Heidelberg, 1974. Recorded March 29, 1974 at Konzerthaus Elzerhof, Heidelberg, Germany.
+ CLUB 28: Live in Warsaw, June 11, 2000. With Trey Gunn & Pat Mastelotto
+ CLUB 27: ProjeKct Three Live in Austin, Texas, March 25, 1999.
+ CLUB 26: King Crimson Live in Philadelphia, PA, July 30, 1982. With Belew, Bruford & Levin
+ CLUB 25: King Crimson Live at Fillmore East, NYC, November 21 & 22, 1969.
+ CLUB 24: King Crimson Live in Guildford, November 13, 1972. With Cross, Muir, Wetton & Bruford
King Crimson: In The Court Of The Crimson King. Now remastered from the original master tapes which were recently re-discovered.
King Crimson "Ladies Of the Road". The ever inventive Robert Fripp has recently put up this 2CD record on the market. Disc 1 is a collection of KC tunes played in 1971 while disc 2 is a gathering of different sax and guitar solos from 21st Century Schizoïd Man played throughout the tune's life and edited as a continuous superjam.
Kingdom Come with Arthur Brown: Manchester Free Tradehall 1973. Gonzo (HST297CD). 2CD. Street date: 31-03-17. This album captures Arthur Brown and Kingdom Come at their live pinnacle and shows them at their blistering best on stage in front of a wildly enthusiastic audience.
Victor Peraino's Kingdom Come: Journey in Time. CD+DVD. Black Widow (BWRCD 157-2). Street date: 09-04-14. In the 70's Victor Peraino recorded on Polydor Records in England with the father of theatrical rock Arthur Brown, known for his million selling hit "Fire". After about 40 years, Victor and Arthur decide to collaborate again, resurrecting the project Kingdom Come: in this new musical adventure, are reproduced in a new guise some of the best songs included in the album "No Man's Land" and a few other surprises but they also offer some brand new compositions, deploying an odyssey of lovely sounds, underpinned by the omnipresent as ever presence of Mellotron, Moog, VCS3, in an uninterrupted flow of emotions. The DVD includes Live in Motor City Music Factory, Detroit USA, Live in Los Angeles late 80's, TV Show and more, as well as an interview focusing on "Demon of Love".
Kompendium: Elements. 2CD. Street date: 20/12/13. Over 2 hours of music, including original demos, unreleased tracks and instrumental versions from the original album "Beneath The Waves". CD2 is in fact the original album so this is kind of how to make new from old ... and will probably only appeal hardcore fans or completists!
Kompendium: Beneath the Waves. 7Stones Records. Street date: 22/10/12. A limited Edition CD and Dvd in a 7 Gatefold sleeve with a 20 page booklet. The Dvd contains a complete hi res 5.1 surround mix and promo video content. Here is a remarkable new concept album in the tradition of War of the Worlds, Dark Side of the Moon and Tubular Bells, featuring a myriad of talents: Steve Hackett (Genesis), Francis Dunnery, Steve Balsamo (Jesus Christ Superstar), Gavin Harrison (Porcupine Tree), Nick Beggs, Mel Collins (King Crimson), Nick Barrett, John Mitchell, Neil Taylor, Jakko Jackzyk, Troy Donockley, Rob Reed, The English Chamber Choir, The London Session Orchestra conducted by Dave Stewart (National Health) and many more ...
Greg Lake: Live in Piacenza. Manticore Italy (Broken Silence). Street date: 07-12-17. Captured on November 28th 2012, this concert saw the participation of great guests like Aldo Tagliapietra and ex PFM singer Bernardo Lanzetti on Lake's biggest hit "Lucky Man". The repertoire is based on cover versions of songs by Lennon / McCartney, Curtis Mayfield, Elvis Presley, but also bands like King Crimson or ELP, alongside favourite songs penned and chosen by Lake.
Landskap: II. Black Widow (BWRCD187-2). March 2016. Second album by this British prog doom metal band from London. Late 60's/early 70's vibe with elements of Black Sabbath, The Doors and Uriah Heep, with a guitarist worshipping at the altar of Tony Iommi and a singer channelling Jim Morrison.
Led Bib: Bring Your Own. Cuneiform (RUNE 314). Jan. 2011. This 2nd album for Cuneiform contains some of their hardest rocking material to date, mixing the full throated cry of the dual saxes over loudly amplified Fender Rhodes and heavy bass and drums. Those familiar with the Led Bib sound will recognize the trademark hooky melodies and idiosyncratic improvisation on this album. The raw energy and style remains, but it has never sounded so confident or accomplished, so genre-crossing and definition-defying. Here eastern melodies tumble into rock and roll grooves, there jazz phrases open up pastoral overtures, and elsewhere crescendos rise and disappear into whirring kraut-rock wormholes. The group has been playing together for over 7 years and it shows.
John Lees: A Major Fancy. Esoteric Recordings (ECLEC 22231). Street date: 29/11/10. This is the release of an expanded 2CD remastered edition of the classic 1977 album by Barclay James Harvest guitarist and vocalist John Lees. Although originally released in 1977 by EMI's Harvest label, the album was recorded between December 1972 and January 1973 at Abbey Road studios and Strawberry Studios in Stockport. The sessions featured a host of notable guest musicians including Eric Stewart and Kevin Godley (of 10CC). The bonus CD features 5 previously unreleased out-takes including both sides of John's rare 1974 Polydor single!
Geoff Leigh & Yumi Hara: Upstream. Moonjune (MJR027). This is a collaborative work between the ex-Henry Cow member and the Japanese pianist, lately often seen in team work with Canterbury legend Hugh Hopper and with ex-King Crimson violinist David Cross. Their musical exchanges blur the line between written and improvised; although a multi-instrumentist, Leigh concentrates mainly on the flute, although it's frequently fed through an entanglement of electronic effects, lending a subtly harmonised burr. Hara plays keyboards, changing her palette from acoustic piano to hard-edged organ sounds. Often, she can be gently ruminative, but there are also spells where Hara rumbles with great intensity on the piano's bass notes or charges up to a Gothic organ sustain. Their music possesses some highly contrasting densities. Leigh coats his small gongs with an effects burnish, spangling into infinity. Hara also alters her voice at times, again with a subtly harmonised displacement. Leigh and Hara have produced a deeply sensitive soundscape, populated by a number of surprising (and exciting) forays into a more intense form of expression.
Pete Lockett's Network of Sparks feat Bill Bruford: One. Summerfold Records (BBSF024CD). Street date: 25/01/2010. Pete Lockett is one of the world's leading multi-percussionists. An authority on Indian percussion and an expert on tablas, kanjira, and bongos, he has played and recorded with countless international artists. Back in 1999 and before he was well-known, he toured with Bruford as "Network of Sparks" and they produced an inventive, culture-busting album called "One", out of print for several years and today finally reissued on Bill's label. The group was a percussion quintet covering many of the disciplines from around the world, in which the Ghanaian and North Indian Dhol traditions rubbed shoulders with progressive jazz and electronics. The music on "One" is an authoritative guide to the glorious colours available from more sophisticated rhythmic cultures than our own western one!
The Long Hello: Volume 2. Voiceprint VP479CD. Street date: 01/03/10. Six years after the first volume, the ex-VDGG members, bass player Nic Potter and drummer Guy Evans recorded the second opus during various sessions throughout 1980, mainly at Evans' home and released it in early 1981.
Machine Mass: Plays Hendrix. Moonjune (MJR084). July 2017. Augmented by the addition of the otherworldly talents of young maestro keyboardist, Antoine Guenet (The Wrong Object; Sh.TG.N; Univers Zero), fellow sonic adventurers -- and Machine Mass founders -- guitarist Michel Delville (The Wrong Object; douBt; Alex Maguire Sextet) and drummer Anthony Bianco (douBt; Elton Dean; Dave Liebman) combine forces to steam through a set which provides a refreshing retake of some of the most influential psychedelic rock classics from the '60's that changed the face of music! While the songs reference frameworks familiar to most classic rock aficionados, the comparisons end there: the trio follows flight plans which are uniquely their own, achieving moments stunningly fresh, instinctive, profound and moving. The addition of piano and keyboards to the tracks provides a welcome approach, imploring re-harmonizations as well as complete revisions many hipsters, both young and old, will revel in! In typical Machine Mass fashion, the music thumbs its nose at convention and is unapologetically uninhibited in its delivery. The group pushes boundaries on all front, producing a record that is as fascinating from a tonal / textural perspective as it is from the 'harmonic rethink' and the mass of corporate liberties taken within the song structures, respectively.
Machine Mass: Plays Hendrix. Moonjune (MJR084). July 2017. Augmented by the addition of the otherworldly talents of young maestro keyboardist, Antoine Guenet (The Wrong Object; Sh.TG.N; Univers Zero), fellow sonic adventurers -- and Machine Mass founders -- guitarist Michel Delville (The Wrong Object; douBt; Alex Maguire Sextet) and drummer Anthony Bianco (douBt; Elton Dean; Dave Liebman) combine forces to steam through a set which provides a refreshing retake of some of the most influential psychedelic rock classics from the '60's that changed the face of music! While the songs reference frameworks familiar to most classic rock aficionados, the comparisons end there: the trio follows flight plans which are uniquely their own, achieving moments stunningly fresh, instinctive, profound and moving. The addition of piano and keyboards to the tracks provides a welcome approach, imploring re-harmonizations as well as complete revisions many hipsters, both young and old, will revel in! In typical Machine Mass fashion, the music thumbs its nose at convention and is unapologetically uninhibited in its delivery. The group pushes boundaries on all front, producing a record that is as fascinating from a tonal / textural perspective as it is from the 'harmonic rethink' and the mass of corporate liberties taken within the song structures, respectively.
Mad Band: The Adventures Of The Michael Giles Mad Band (2009). King Crimson's legendary former drummer Michael Giles returns with his first album of original material for nearly three decades. A powerfully percussive and innovative fusion of free rock and jazz influences.
Magenta: We Are Seven. Tigermoth Productions. Street date: 26-10-18. New Magenta live album, recorded on April 8, 2018 at the Robin in Wolverhampton. The concert release is available in two separate formats: a 2CD edition and a 2 DVD edition. Each release contains the whole 2 hour plus concert, which includes the two classic Magenta albums, "Seven" and "We Are Legend", performed in their entirety for the first time. The band were also augmented by two additional members, supplying oboe and flute, giving a new dimension to this much-loved albums.
The collaboration between Magenta and Annie Haslam - Night and Day - has arrived. This four tracks EP contains three versions of the song written by Rob and Christina especially for Annie, plus a lovely instrumental written and performed by Rob called "Essence of Love". The song also features the entire Magenta live band plus a stunning contribution from Troy Donockley on Uilean Pipes and Whistles. Track listing:
1. Night and Day (lead vocal by Annie)
2. Night and Day (evening mix)
3. Essence of Love
4. Night and day (duet with Christina of Magenta)


Magenta: We Are Legend. Street date: 21-04-17. It's the band's first studio album since 2013, with keyboardist and founding member Rob Reed checking in to say that fans could be in for a bit of a surprise when they hear the new material!
Magenta: The Complete Singles. 10/07/15. This 2CD set includes over 120 mins of Magenta material. Including for the first time on CD Magenta's versions of the Yes song "Wonderous Stories" and the E.L.P classic "Lucky Man". The collection includes brand new remixes, alternate arrangements and extended versions of classic Magenta songs.
Magenta: Chameleon. Tigermoth Records. 10/10/11. This is the band's first album of brand new material since "Metamorphosis".
Man: Live at the Marquee - 13th May 1983. Esoteric Recordings (ECLEC 322298). 2CD + 1 DVD Clamshell Box Set. Street date: 31/10/11. Recorded as part of the 25th Anniversary celebrations of the famous Marquee Club, the performance was the official reunion of the group who had come together following a five year hiatus with a line-up of Micky Jones (guitar / vocals), Deke Leonard (guitar / vocals), Martin Ace (bass, vocals) and John Weathers (drums, vocals), of Gentle Giant fame. Captured by the Rolling Stones Mobile recording studio and filmed by a TV crew, the audio and visual recordings captured MAN in blistering form. The 24-track tapes of the evening's performance have been newly mixed and the video footage has been newly edited to form the first ever release of Man's entire performance of that night on both CD and DVD.
Marsipulami: S/T. Released now on the label Breathless as digipack. This album, originally released in 1970 on Transatlantic, is made up of dark, foreboding music that touches upon the early prog scene (lots of organ, flute, electric guitar) but also throws in some folky passages and jazz experimentations as well.
Phil Miller's In Cahoots are back again with a new release on Cuneiform. "All That" is the title and there is now a new drummer, Mark Fletcher. The album is getting a lot of good reviews and there should be a slight move towards fusion jazz.
Moraz/Bruford: In Tokyo. Winterfold BBWF011CD. Street date: 07/09/09. Live recording from Laforet Museum, Akasaka, Tokyo, and the only official Winterfold live album available from the duo. There is a strong jazz vibe in the exchanges played by our two men and more than a hint at their background as symphonic proggers. The music is much accessible and has a dancing elastic quality with plenty of dynamics, as you may expect from Bruford!
News From Babel: Complete Recordings. RER 9123. This gorgeous boxset gathers the two LPs "Sirens And Silences: Work Resumed On The Tower" + "Letters Home" as well as the 7" originally released as a limited edition to the subscribers. the new remastered edition contains new illustrations and texts. A unique occasion for those who missed this band born from the ashes of Art Bears!
Nico: Nico In Tokyo (MGOTH19LP). Format: LP 180 g (with printed inner sleeve). This live LP, recorded in April 1986, just two years before her ultimately death, is perhaps Nico's last live recording ever. Many of Nico's earlier performances feature her performing songs by other artists (Browne, Cale, Reed, Dylan, etc.) often written especially for her, but the first six items on this LP were written by Nico herself.
Noir: We Had To Let You Have It. Breathless 52016. Released in 1971 on Pye's Dawn label, this is the only known album from the British progressive combo. Exceptional guitar work! Features Barry Ford, later of Clancy and Merger.
No Man: Love You To Bits. First studio album for eleven years to be released on 22nd November 2019! Comprising two connected five-part pieces, the album combines shimmering Pop and pulsating Electronica elements in fresh and surprising ways (incorporating aspects of Fusion, Ambient and much more). Lyrically chronicling the aftermath of a relationship from different perspectives, Love You To Bits features poignant melodies, big beats and breathtaking solos that collide with ethereal textures and bold experiments to create the most dynamic and diverse no-man release to date. Adam Holzman, David Kollar, Ash Soan, Pete Morgan and the Dave Desmond Brass Quintet guest.
No-Man: Wherever There Is Light. Acting as a bridge between No-Man's elegiac 2008 return "Schoolyard Ghosts" and the forthcoming live concert DVD "Mixtaped", "Wherever There Is Light" is a strictly limited edition CD EP release. It features 2 new tracks especially written for the EP, a powerful preview from the Mixtaped DVD and a few other things as well
No-Man: Schoolyard Ghosts (KScope 103). May 2008. A distinctive combination of beautifully detailed songwriting, haunting melodies and inventively cinematic production, Schoolyard Ghosts sees No-Man's Tim Bowness & Steven Wilson expanding the band's sonic palette by collaborating with, amongst others saxophonist Theo Travis, KC's drummer Pat Mastelotto, another drummer in the person of Gavin Harrison (Porcupine Tree) and the London Session Orchestra (arranged by Dave Stewart). Featuring the sweetly hypnotic Wherever There Is Light, the warped dynamics of Pigeon Drummer, and the subtly evolving explorations of the uplifting 13 minute semi-orchestral epic Truenorth, Schoolyard Ghosts reveals the band taking its music to an even more focused and personalised place than before. The cd/dvda comes in a lavish digi-pack with booklet and also features a 5.1 mix of the album, a photo gallery and videos for 3 songs.


Mike Oldfield: Ommadawn. Deluxe Edition 2CD+DVD. Street date:04/06/10. CD1: 2010 Stereo Mix by Mike Oldfield + versions of Ommadawn previously lost, carefully selected bonus tracks / CD2: 1975 Stereo Mix and the 1975 Demo Version / DVD: 2010 5.1. Surround Mix + promo material.
Ozric Tentacles: The Yum Yum Tree (CD + A2 Poster). One of the most influential bands to emerge from the UK's festival scene, the Ozrics layer ambient and ethereal landscapes with freeform dub trips, incredible rave grooves and psychedelic progressive rock. The Ozrics return in April 2009 with a new studio album, their first since 2006's "The Floor's Too Far Away".
Ozric Tentacles: Paper Monkeys. Steet date: 03/10/11. New studio album from the UK underground legends and the band's follow-up to 2009's "The Yum Yum Tree"
Carl Palmer: Working Live Vol. 3. Nov. 2010. This is the third installment in a series where Palmer, with his own guitar driven band, reinvents his previous bands' work. "As with Working Live Volume 1 and 2, the idea with this record was to capture my own band arrangements of these classic and rock anthems originally recorded with ELP", says Palmer. His trio - including bass player Stuart Clayton and guitarist Paul Bielatowicz - revisits some well-known numbers, like "Peter Gunn", "Nutrocker" and "Pictures at an Exhibition". Palmer and his players infuse these tunes with flowing musical diversity, ranging from jazzy improvisation, soaring stylized guitar leads, funk bass lines, classical melodies, and hard rock shredding, completed with Palmer rounding out the final song with a dynamic drum solo.
Parallel Or 90 Degrees : Jitters. Vocalist and keyboardist Andy Tillison returns to his roots and his original band. With them, he has brought forward "Jitters", one of the finest albums of his musical career. Although fans of The Tangent will find a lot to love, Jitters shows another side of Tillison. It is an album featuring a sound that inspires very favourable direct comparison to bands such as Porcupine Tree, Elbow and Muse.
Anthony Phillips: Strings Of Light. 2CD/1DVD Digipak. Esoteric Antenna (EANTCD31076). Street date: 25-10-19. For his first new album in seven years, Anthony has composed and recorded the twenty-four pieces of music on this album, which span two CDs, utilising the many beautiful and rare guitars in his collection, all of which have made "Strings Of Light" one of the finest instrumental guitar albums of Anthony's long and acclaimed career as a musician and composer. This set is made even more special by the inclusion of a 5.1 Surround Sound mix of album on a DVD (NTSC / Region Free).
Anthony Phillips: Private Parts And Pieces IX-XI 4CD. April 2018. A 4 CD deluxe set, collecting Volumes IX to XI of Anthony Phillips' delightful Private Parts And Pieces albums. Dragonfly Dreams, Soiree and City Of Dreams, appear alongside an additional 18-track CD of previously unreleased material, Private Parts And Extra Pieces III, featuring recordings made between 1991 and 2012. The set includes a booklet with an essay by Jonathan Dann and the artwork relating to the original releases.
Anthony Phillips: Ahead of the Field. Street date: 14/06/10. This is a library album composed by Ant for music publishers De Wolfe/Rouge Music. Originally commissioned in 1984, it's now being released as a commercial album for the first time. The album's primarily a showcase for Ant as a composer rather than a performer. As a library project it had a number of requirements in the initial brief, a key one being the use of then-contemporary electronic drum and synthesiser sounds. Here's the description from the original album cover... "Modern, Punchy, Industrial Themes With The Emphasis On Rhythm; Played By X-Cess"
Anthony Phillips: Sail The World. Voiceprint (VP535CD). Street date: 28/06/10. 2010 remastered reissue with 3 bonus tracks and new artwork! Originally released in 1994, it features music composed and recorded by Ant for the TV coverage of the Whitbread Around The World Yacht Race.
Anthony Phillips: Sides. Voiceprint VP534CD. 05/04/10. The next album from the back catalogue to receive the re-mastered treatment is now Sides; originally released in 1979, it featured performances from other progressive rock legends such as Mike Giles and John G Perry alongside Ant. The present edition includes the extra non-album track "Souvenir" on CD1 (featuring John Hackett on flute). CD2 has variations and alternate mixes plus the edited single version of "Um & Aargh" (previously unavailable on CD).
Anthony Phillips: Missing Links Volume 4: Pathways & Promenades. Voiceprint VP526CD. Street date: 02/11/09. This is the latest release in a series of recordings that have featured some of Anthony Phillips commissioned music for film and television. Tracks include The Golden Road To Samarkand, Promenade, Cascades and Sleeping Giant.
Anthony Phillips is on the front again with those releases:

+ Anthony Phillips & Joji Hirota: Wildlife. Voiceprint VP435CD. Between 1994 and 2000, Anthony and Joji collaborated on a number of outstanding soundtracks for wildlife television programmes in the award-winning "Survival" series. In addition, Anthony also wrote and recorded the music for a programme in the BBC series "The Natural World". Now for the first time highlights from these richly atmospheric and evocative soundtracks are available as a new collection "Wildlife". Release date: 21/04/2008
+ Anthony Phillips: 1984. Ant's 6th solo album, the keyboard-based 1984 was originally released in 1981. For this 2CD reissue it's been remastered by Simon Heyworth. The extra CD includes new mixes from the original 8-track masters which allow parts of the album to be heard for the first time in their original basic form. Also released for the first time is some of Ant's original music for the ATV Series "Rule Britannia" which was recorded at the same time as 1984. Other extras include the previously unheard keyboard piece "Ascension" (which was rediscovered on the original multi-track tapes during the research for this reissue, and has been mixed for the first time) and the 16-minute demo version of "Poly Piece" - a track originally written for inclusion on the album "Sides" and then considered by Ant as a possible track for 1984 when in the formative stages of the album. New liner notes feature contributions from recording engineer Chris David, the writer and presenter of Rule Britannia Dr James Bellini and Ant's own memories of the album.
+ Anthony Phillips: Wise After The Event. Voiceprint VP433CD. Street date: 19/05/08. This reissue has been remastered and contains a second disc of rarities and outtakes recorded before and during the sessions for the album. Amongst the tracks are various pre-release mixes of tracks alongside demos of a number of the tracks including tracks that never made the finished line up.
+ Anthony Phillips: The Geese And The Ghost. Voiceprint VP432CD. 30th anniversary 2CD remastered reissue of this album from 1977. It features among others performances from Genesis members Mike Rutherford & Phil Collins as well as flutist and Steve's brother John Hackett. The extra CD features a fascinating "behind the scenes" view of the initial stages of the recording of the album with the basic tracks of Ant and Mike Rutherford's original acoustic guitar parts for The Geese & The Ghost (Parts One & Two), "Which Way The Wind Blows" and "Henry: Portraits From Tudor Times" being mixed for the first time in isolation from the later overdubs that were added to the album. Complimenting these unique versions of the original tracks is the only unreleased track from the original sessions (a planned new version of the co-written "Silver Song" that never progressed beyond this initial recording), Ant's original demo of Collections (which was recorded for Charisma Records boss Tony Stratton-Smith in the Spring of 1974) and the original basic instrumental tracks of "God If I Saw Her Now" and "Sleepfall". Last but by no means least the final track is the unreleased single version of Silver Song, recorded in November 1973 by Ant together with Mike Rutherford and Phil Collins which receives here its first official release.


Pineapple Thief: Dissolution. Deluxe 4Disc + Artbook. Street date: 31-08-18. This 4-disc deluxe book edition - the second to feature Gavin Harrison - features 52 pages containing exclusive additional artwork, the original album on CD plus a second CD of bonus music, and a DVD and Blu-Ray featuring the album and bonus material in a 24/96 DTS-HD MA 5.1 surround sound mix and 24/96 hi-res stereo audio.
Pineapple Thief: Someone Here Is Missing - Special Edition. Street date: 24/05/10. The limited special edition of the album comes packaged in a luxurious rigid digibook format and features two bonus tracks


The Pineapple Thief: The Dawn Raids 2. The Pineapple Thief return with two four track EPs, entitled The Dawn Raids. The EPs are available as limited edition CDs. The CDs will be strictly limited to 2000 copies of each and will be available only via the Kscope store. Volume 2 features 'Bitter Day' a track specially written for this release and 'Freefall', a previously unreleased track but a live favourite, along with 'Second Chance' which was previously available on a digital only EP.
Pink Floyd: Broadcast >From Rome, Italy May 6th, 1968. Deep Sleep (DSLEE001). Street date: 28-08-20. Live broadcast from the First International European Pop Festival, at the Piper Club, Rome, Italy, May 6th, 1968.
Pink Floyd: The Early Years 1965-1972 Box. Street date: 11-11-16. Enormous 27 disc boxset, 10 CD, 9 DVD,8 Blu-Ray and 5 7" !! This package includes:
+ unreleased demos, TV performances, live footage from the Pink Floyd archives
+ over 20 unreleased songs, including "Vegetable Man" from 1967 and "In The Beechwoods"
+ remixed and edited versions of the music of Zabriskie Point
+ 7 hours of yet unreleased live recordings
+ over 15 hours of video material, including rare concert extracts, interviews and 3 Feature-films

Pink Floyd: The Endless River. The new album uses music from sessions for the 1993 release "The Division Bell". There are a number of formats, among them a deluxe CD/DVD box (street date: 07/11/14). The Box includes: a 24-page photo/credit booklet in hard cover, with previously unseen photographs from 1993 sessions / CD in full colour card wallet with full colour label / DVD (NTSC) in full colour card wallet with full colour label / 3 x Collectors' full colour postcards, one of which has a 3D Lenticular design. The DVD contains "The Endless River" album in 5.1 Surround (Dolby Digital and DTS), plus stereo version in 48kHz/24 bit plus extra non-album audiovisual material (approx. 39 minutes): 6 video tracks and 3 audio tracks, unavailable elsewhere. Includes archive video material and still photographs shot at the original 1993 recording sessions. Other formats include CD, 2LP, CD+ Blu Ray Box
New Pink Floyd Tribute!. "Back Against The Wall" is built of course around the famous Pink Floyd album. In fact the project is to present personal reinterpretations of some of the original tunes. Again the master of ceremony is ex-Yes member Billy Sherwood and he has gathered here an incredible list of performers: Chris Squire, John Wetton, Geoff Downes, Steve Morse, Ian Anderson, Keith emerson, Steve Howe, Adrian Belew, Rick Wakeman, Gary Green, Tony Levin, Jason Scheff (from Chicago), Alan White, Steve Lukather, ... ooof ... more yet, the Olympiades of prog isn't it?
Porcupine Tree: Octane Twisted. KScope Records. Street date: 19/11/12. This live double CD release features the album "The Incident" in its entirety, recorded in Chicago on April 30th 2010. The second CD (tracks 5-7) contains highlights from the band's landmark show at Royal Albert Hall, recorded on October 14th 2010.
Porcupine Tree: The Incident. 2CD. Written and recorded between September 2008 and May 2009, "The Incident" is the tenth studio album by Porcupine Tree. Released worldwide by Roadrunner on 14th September, the album is a 2 disc set, the first disc containing the 55 minute title track / song cycle, and the second CD featuring 4 shorter pieces.
Porcupine Tree: Fear of a Blank Planet. Steve Wilson has always been an impressive businessman along with being a very productive musician. The new Porcupine Tree album will be available in no less than a CD edition, a special limited edition DVD-A audiophile 5.1 surround sound version ( it also includes all 4 tracks from the "Nil Recurring" mini album in surround sound and three video works directed by Lasse Hoile: a special Blank Planet Introduction short film, the uncensored version of the Fear of a Blank Planet promo video, and the full length 17 minute film for Anesthetize as seen during the band's live shows) and finally a double vinyl edition also featuring the 4 tracks from the mini album, all on 180 gram vinyl, packed in a state of the art heavy gatefold picture sleeve with innerbags!

Porcupine Tree: Stupid Dream. A brand new edition of their long out of print 1999 studio album, considered to be one of their best. The album contains classics such as Even Less, Pure Narcotic, Tinto Brass, and Stop Swimming, and has been lavishly revamped into a definitive double cd set. Disc one is a CD containing a pristine remix / remaster of the original stereo album, while disc two is a DVDA (playable on any DVD player) containing the album remixed into 5.1 surround sound (in DVDA and DTS versions), as well as a 24 bit high resolution version of the stereo mix. Also included are 5.1 mixes of bonus tracks Ambulance Chasing and the full length 14 minute version of Even Less, the promo video for Piano Lessons, and a photo gallery. The artwork has also been completely revamped, with exceptional new images by Lasse Hoile, and a beautiful package designed by Carl Glover. This is the definitive version of one of the essential albums in the PT catalogue.
Also available as a deluxe double LP set on US label Gates of Dawn. The remaster of the original album is on sides 1-3, and side 4 contains bonus tracks Ambulance Chasing and Even Less (full length 14 minute version). Comes in a lavish thick gatefold sleeve using the new artwork created by Lasse Hoile, and designed by Carl Glover.
Porcupine Tree: Metanoia. A remastered reissue in digipack sleeve of this album of improvisations recorded during the sessions for Signify in 1995/96. No songs here, just 65 minutes of PT in spur of the moment flow.
Porcupine Tree: Warszawa. The second CD to be issued on Porcupine Tree's Transmission label (Fan club) is a live in the studio recording made by the Polish Radio during the band's 2001 tour (the last with Chris Maitland on drums).
Porcupine Tree: Light Bulb Sun. Remastered edition of the long out of print 2000 studio album. The album contains the original studio versions of PT classics such as Shesmovedon, Russia On Ice, Hatesong, and Feel So Low, and has been lavishly revamped into a definitive 2 disc set. Disc one is a CD containing a pristine remix / remaster of the album, while disc two is a DVDA (playable on any DVD player) containing the album remixed into 5.1 surround sound (in DVDA and DTS versions), as well as a 24-bit high resolution version of the stereo mix and the original 2000 mix/master. Also included are 5.1 mixes of bonus tracks Disappear, Buying New Soul, and Cure for Optimism, which were recorded during the same sessions. This is the definitive version of one of the essential albums in the PT catalogue. Street date is planned for late April 2008.
Porcupine Tree: Stars Die (digipack double cd). A reissue of the original box set in a scaled down fold out digipack edition. Steven Wilson has also taken the opportunity to substitute the tracks "Fadeaway" and "Up the Downstair" with the recently recorded definitive versions with live drums by Gavin Harrison.
Nick Potter is remembered as the bass player in the British prog outfit Van Der Graaf Generator. After leaving VDGG, he started a side project called The Long Hello and at start featuring other VDGG members, including their leader Peter Hammill. After 4 albums, he started an extensive solo career and today his many albums are about to be reissued under his control. Here are the facts:
+ Dreamworld. Voiceprint VP482CD. Street date: 05/04/10. Dreamworld was originally released in 1997 and features musical contributions from Snowy White on guitar and former Steve Hackett keyboard player Nick Magnus
+ Mountain Music and Sketches in Sound. Voiceprint VP483CD. Street date: 19/04/10. Twofer originally released in 1995. See details below on each specific title!
+ New Europe - Rainbow Colours. Voiceprint VP484CD. Street date: 26/04/10. Two albums on one CD. They feature contributions from former Van der Graaf Generator musicians Guy Evans & David Jackson alongside guitarists John Ellis and Snowy White and former Average White Band saxophonist Malcolm "Molly" Duncan.
+ The Blue Zone Party Live 1991. Voiceprint VP488CD. Street date: 07/06/10. Originally released as a 300 copies limited edition cassette tape (each signed by himself), it quickly became a collector's item. This concert was recorded in London at The Dome on the 29th of May 1991. It features former VDGG members Guy Evans and David Jackson as well as violinist Stuart Gordon, long time partner of Peter Hammill
+ The Blue Zone. Voiceprint VP487CD. Street date: 31/05/10. The Blue Zone was recorded at sessions that stretched out between 1989 and 1990 and was originally released in 1990. The album features Van Der Graaf Generator drummer Guy Evans
+ Self Contained. Voiceprint VP480CD. Street date: 22/03/10. Self Contained was originally released in 1987 and features Nic Potter playing and producing throughout the album.
+ Sketches in Sound. Voiceprint VP486CD. Street date: 17/05/10. Originally released in 1986, it features Average White Band saxophonist Malcolm" Molly" Duncan
+ Mountain Music. Voiceprint VP485CD. Street date: 03/05/10. Mountain Music was originally released in 1983 and like many of Nic Potter's albums features music of an electronic nature. The album features contributions from Guy Evans, guitarists John Ellis - formerly of the Vibrators , the Stranglers and Peter Gabriel's band - and Huw Lloyd Langton formerly of Hawkwind.


Prescott: One Did. May 2014. This is the brainchild of former Stump bassist Kev Hopper, whose distinctive bass style was one of the most striking elements of Stump's sound during the 1980s. Alongside Hopper is Rhodri Marsden [Scritti Pollitti] on keys and Frank Byng [Snorkel] on drums. Jabbing heteroclite riffs, circular rhythmic patterns, vibrating harmonic clashes, irregular note intervals, all contrasted with pockets of beautiful melody. A contagious album that obsessively invades your brain and makes that you will hear, see, smell it long after your CD player has stopped playing!
Quantum Jump: S/T. Esoteric Recordings (ECLEC2472). 27/10/14. Reissue of a newly re-mastered and expanded edition of the classic 1976 debut album by Quantum Jump, featuring the hit single "The Lone Ranger" plus five bonus tracks. Quantum Jump comprised among other vocalist and keyboardist Rupert Hine, as well as former Caravan member and bassplayer John G. Perry
Quicksand: Home is Where I Belong. Esoteric Recordings (ECLEC 2293). 26/09/11. Highly sought after by Progressive rock collectors, this sole album from 1973 by the Welsh band is now presented in an edition that has been remastered from the first generation master tapes, fully restores all original album artwork and features a new essay.
Renaissance: Tour 2011: Live In Concert (Turn Of The Cards / Scheherazade And Other Stories). 2CD+DVD (NTSC region free) digipak with illustrated booklet. In 2009, Annie Haslam and Michael Dunford reformed Renaissance to undertake live work, performing much praised concerts in the USA and Japan. This live document was recorded at The Keswick Theatre, Glenside, PA, USA on 23rd September 2011 The band's live set saw Renaissance perform two of their classic albums live in their entirety, namely "Turn Of The Cards" and "Scheherazade & Other Stories".
Renaissance: A Symphonic Journey. Symphonic Rock Recordings 2CD+DVD. Street date: 14-09-2018. This recording captures in sound and vision a very special concert staged at the Keswick Theatre in Glenside PA, USA on 27th October 2017. Featuring classic material, it also includes an illustrated booklet with quotes from Annie Haslam
Renaissance: Live At BBC Sight & Sound. 3CD+DVD in a brilliant box with slipcase! Street date: 02-12-16. Combining superb vision & outstanding sound this quadruple set is expertly restored from original BBC Archive Tapes. The DVD is Region 0 / NTSC formatted! The band is seen and heard performing classic songs from their finest albums, such as: "Ashes Are Burning" and "Turn Of The Cards" over four discs, including the film of a rare BBC "Sight & Sound - In Concert" live show from the Golders Green Hippodrome, London on January 8th 1977. The extensive liner notes include new interviews by Chris Welch with band members: Annie Haslam, Jon Camp and Terence Sullivan, who reminisce about the glory days of the group and discuss the superb music they performed on these historic shows.
Renaissance: Illusion. Esoteric Recordings (ECLEC 2232). Street date: 29/11/10. Newly remastered and expanded edition of the classic second album, including three bonus tracks, two recorded for the 1970 unreleased film "Schizom" and a 1976 demo by Keith Relf.
Renaissance: S/T. Esoteric Recordings (ECLEC 2231). Street date: 29/11/10. Newly remastered and expanded edition of the classic debut album, adding both sides of the band's first single as bonus tracks.
RMP. Angel Air Records. Coming up in September, an unusual and rare release featuring someclass musicians in jazz rock mode: Ray Russell, Mo Foster and Simon Phillips together with special guest Gil Evans. There was talk before Hendrix's untimely death in 1970 that Gil Evans was going to collaborate with him and this concert features a Hendrix composition.
Paul Roland: 1313 Mocking Bird Lane. Papersleeve Gold CD. Unifaun Productions (UP003). Sept. 2019. Limited edition of 500 copies. This release is the 20th album from the British singer-songwriter. 1313 is Paul's strongest set of songs to date, taking in dreamy psych with a 19th century Parisian setting, quirky sixties pop and what a US rock magazine once described as 'goth rock as cartoon' (on the title track).
Samurai: S/T. Akarma AK341CD. British band risen from the still smoldering ashes of Web (just after the release of their third and best LP). They only released one album in 71. One more time reissued on CD!
Sanguine Hum: What We Ask Is Where We Begin: The Songs For Days Sessions 2CD. Jan. 2016. Benefitting now of a huge success, the band delivers a new double CD going back to an early album from 2006 that was until now only available as digital download. The second disc offers over 40mn never heard before songs and instrumental versions, a cover version of a Steely Dan hit, 20 mn. of studio session work for "Songs for Days", new versions of singles, liner notes, interview, rare photos and nmore.
Sanguine Hum: Live in America CD+DVD. This strictly limited numbered edition (1000 copies only) package sees UK band Sanguine Hum take their exciting blend of post-rock, prog and fusion to the United States for the very first time. Recorded before a receptive audience at Rosfest in Gettysburg, PA in May 2012, this show features all of the unique traits of the band's music that led to them being featured in Stuart Maconie's "Freakzone Best of 2013" on BBC 6 Music: adventurous instrumental pieces blending influences as diverse as Tortoise, Zappa and Boards of Canada with intricate yet timeless songwriting featuring the distinctive vocals of singer/guitarist Joff Winks that recall Rush as much as they do Radiohead. With founding members Matt Baber on keyboards and Brad Waissman on bass, plus new recruit Andrew Booker (No Man, Henry Fool) playing only his second ever show with the band, this set captures Sanguine Hum at a crucial point in their development, just monthes before recording the critically well received album "the Weight of the World". As well as the 12 song set in both audio and video, the package also includes a 40 min audio interview with the band recorded the day after the performance alongside a photo gallery and a candid peak at the band rehearsing in the hotel room! The DVD in this package is NTSC / Region Free and will play in any country
Sanguine Hum: Now We Have Light. 2CD. The new album by the British outfit is a double CD concept album, an exciting blend of post-rock, prog and fusion, confirming the qualities and maturity of the band.
Saturnalia: Magical Love. Black Widow CD / Picture LP (BWRCD219-2 / BWR219). Street date: 31-05-19. Produced by Keith Relf (Yardbirds, Renaissance, Steamhammer), Saturnalia made their 1973 debut with a beautiful 3D picture disc, which has since become a collector's item among fans of the genre. For this release Black Widow Records attempted to remain as faithful as possible to the original packaging (picture disc format with booklet, ticket and above all the 3D labels and a second 24 pages booklet) and the result is this fantastic reissue. Featuring the beautiful Aletta and Adrian Hawkind on vocals and Rod Roach on guitar. Hawking and Roach were previously together in Horse. A '70s British Psych Prog underground gem. 180 gram picture vinyl.
Skin Alley: Big Brother Is Watching You : The CBS Recordings Anthology. Esoteric Recordings (ECLEC 22243). Street date: 31/01/11. This 2CD anthology includes all tracks from the band's second album, plus the entire unreleased soundtrack album made for the film "Stop Veruschka!". Remastered from the original master tapes, it is a fine tribute to one of Britain's greatest underground acts of the early 1970s.
Skin Alley: Two Quid Deal Esoteric Recordings (ECLEC 2244). Street date: 31/01/11. Originally released on Transatlantic Records, this third album from 1972 is now also part of the Esoteric reissue program, including two bonus tracks (the A-side of the single "Sun Music" in its Glastonbury Fayre version + You Got Me Danglin).
Sky! Esoteric Recordings have started a series of reissues of the entire catalogue by the legendary classical rock band Sky. Formed in 1979, Sky brought together the worlds of rock and classical music in a highly successful and inspiring way. At the time of October 27th, 2014, the two first sets of CD+DVD are ready to go:
+ Sky (ECLEC22470). Newly re-mastered and includes a DVD featuring all of Sky's surviving BBC TV appearances in 1979, all previously unreleased on video or DVD.
+ Sky 2 (ECLEC22471). Newly re-mastered and includes a DVD featuring all of Sky's surviving BBC TV appearances in 1980, all previously unreleased on video or DVD.
Slapp Happy: Ca Va. Voiceprint VP509CD. Release date: 16/11/09. Slapp Happy were a British/ German Rock band featuring Anthony Moore, Peter Blegvad and the wonderful and unique voice of Dagmar Krause. The band was formed in 1972 and moved to the UK in 1974 where they merged with the band Henry Cow , although this merger didn't last long and the band subsequently split. There have been subsequent reunions alongside solo careers for the various members. This recording was in fact a reunion album originally released in 1998. Whilst fitting in well with the bands previous work, "Ca Va" has a modern feel and was well received. The album has been unavailable for some time and this reissue will certainly rejoy the band's loyal fan base.
Slapp Happy: Live in Japan May 2000. Voiceprint VP523CD. Street date: 26/10/09. This recording was made in Japan in May 2000 at three concerts which took place in Tokyo, Sapporo and Kyoto. The material performed was drawn from four of the bands albums (Sort Of, Slapp Happy/Acnalbasac Noom, Desperate Straights and Ca Va). The band chose to perform the concerts by playing all the instruments themselves without the aid of other auxiliary musicians. Previously available in Japan only on the FMC label.
Slowly Rolling Camera: S/T. Edition Records. Street date: 03/02/14 (UK). This is the debut album from a Cardiff based band, with DAVE STAPLETON (composer, Fender Rhodes, piano, Hammond organ) as anchorman and Dionne Bennett as singer and lyricist. Described this way by Crack Magazine: "a jazzed-up nu-soul affair which is stuffed with orchestral sweeps, Bristol-style trip-hop and ethereal drum and bass rhythms". The album's free flowing soul and digital funk shows a boundless approach to arrangement, from warm, free flowing and texturally rich harmonies to vibrating rhythms and ambient soundscapes, with influences of groups like Portishead
It has been called for some time Software. Now it is Softworks. Their recording is called Abrakadabra and is finally coming on Universal Records, Japan on March 10, 2003. Yes but who is this?
Hugh Hopper/Elton Dean/John Marshall/Alan Holdsworth. The new Soft Machine?
Sparks: The Sparks Guide Book 1971 - 2006. Outone Disc. Who but Japanese fans would have got the idea of putting up such a book? This guide is written in both Japanese and English and includes mutual interviews by Ron & Russell Mael, previously unpublished photos, a comprehensive discography and album reviews, essays, artwork and a CD with Spark's earliest recording - Computer Girl - plus an interview with Steve Jones (Sex Pistols), taken from the US radio show "Jonesy's Jukebox". A huge collector's item! Younger fans ... or your kids will also be able to dress Ron & Russell with various cardboard clothes .... yeah I told you, Japanese! They love that kind!
Squackett: A Life Within A Day. Esoteric Antenna (EANTCD 002). Street date: 04/06/12. Deluxe limited hardback 2 disc edition with both stereo & 5.1 surround sound mix. This is the new studio album by Squackett, the collaborative project by Yes founder & bass guitarist Chris Squire & former Genesis guitarist & solo artist Steve Hackett. Over four years in the making, this eclectic album will probably be loved by some and hated by other, as prog elements live side by side with parts that have vocal harmonies ŕ la Crosby, Stills and Nash (both Chris and Steve have for years been fond of vocal stuff) or other closer to jazzy bits. Also available as normal CD or LP editions
Chris Squire: Fish Out of Water. 2CD + 2DVD + 1LP + 2 x 7" Box. Street date: 24-04-18. New official remastered limited edition Deluxe boxed Set Of Yes founder Chris Squire's Classic 1975 solo album, comprising 2Cds, 2 Dvds, Replica 180 Gram Vinyl Gatefold Lp (with poster) & two 7? Singles!
Dave Stewart & Barbara Gaskin: The TLG Collection. Street date: 16/10/09. A 66-minute, 14-track compilation of rarities including demos, bonus tracks, alternative mixes and TV soundtrack songs recorded between 1983 and 2001. The album was originally sold in a limited edition to the audience at Tokyo's TLG club in 2001 and has not been available since - the music remains unchanged from the Japanese edition but the artwork has been redesigned and now includes new sleeve images, photos from the duo's personal archive, full track credits and extended sleeve notes by Dave Stewart. The CD ships in a 4-page colour Digipak with a 12-page colour booklet. Musical contributors include Andy Reynolds (guitar), Jakko Jakszyk (guitar), Porcupine Tree / King Crimson drummer Gavin Harrison and trombone player Annie Whitehead . Dave Stewart says: "After the long delay in releasing our recent album Green and Blue we wanted to keep the ball rolling and get more material out there for our listeners. Barbara and I really enjoy the music in this collection so we decided to make it available as an interim release while we work on new songs for our next album."
Dave Stewart & Barbara Gaskin: Green And Blue. This long-awaited new album is the most varied Stewart/Gaskin album to date, combining heart-rending ballads, poppy toe-tappers, lengthy musical explorations and a heavy metal thrash, but the diverse material is united by the duo's trademark musicality. In a departure from style, the album contains only one cover version. Dave & Barbara are joined by long-time collaborators Andy Reynolds (guitar), Gavin Harrison (drums), Peter Blegvad (narration) and the Amorphous Choir of Wales. The CD ships in a 4-page Digipak with a 12-page colour booklet containing the song lyrics and a short sleeve note by Dave. Accompanying Green and Blue is the companion CDR 'Hour Moon', featuring five bonus tracks, two of which were originally intended for the album. Other tracks include a cover of a classic '60s instrumental and an extended version of 'Henry & James' which appeared on a Flexidisc in a 1980's issue of Keyboard magazine (USA). Hour Moon ships in an eco-friendly cardboard wallet with its own custom artwork and explanatory notes. The two CDs will be released on March 27th 2009 and can be pre-ordered now from the Stewart / Gaskin Online Store.


Sun Dial: Mind Control. Nov. 2015. Originally released in 2012 on vinyl only, this album by the neo-psych English cult band sees now the light on CD, with two bonus tracks added (from the same recording sessions).
The Tangent: Proxy. LP + CD. Limited edition of 200 on yellow vinyl. Street date: 16-11-18. This is the 10th studio album by the band, with an impressive line up featuring among other Jonas Reingold on bass, Theo Travis on sax & flute and - consequence of the double bill with Karmakanic for their common 2017/18 tour - singer Goran Edman as special guest!
The Tangent: Comm. Limited digipack edition + 2 bonus tracks. Street date: 23/09/11.
The Tangent: Going Off On Two. CD+DVD. 08/04/11. As an independent release, this DVD shows the new band performing over 90 minutes of music from different areas of their career. This is a 2 disc set that includes the DVD with extra subtitled commentary, interviews and photo gallery and audio CD that contains most of the music from the video. The DVD is in NTSC format, no area coding. There's also a completely new song "The Mind's Eye" (unavailable anywhere else at present) that is a preview of the new studio album "COMM" due for release later in 2011.
The Work: Both "Slow Crimes" (AD15) and "Rubber Cage" (AD 14)are now available in a remastered edition. Founded in 1980 by ex Henry Cow member Tim Hodgkinson, the band was one of the most illustrious followers of the musical lineage defined by Henry Cow, together with Art Bears, Cassiber, Skeleton Crew, News From Babel, etc...
Thieves Kitchen: The Clockwork Universe (TKCD006). Street date: 23-09-2015. The new album sees the beginning of a reinforced cooperation with Änglagård, featuring now their bass player Johan Brand! Joining them once again are friends and previous collaborators: flautist Anna Holmgren (of Änglagård) and drummer Paul Mallyon (formerly of Sanguine Hum); both make a welcome return and have become an integral part of the band's unique sound. The Clockwork Universe was written and recorded in England and Sweden, and was mixed and mastered by Rob Aubrey at Aubitt Studios (IQ, Asia, Big Big Train).
Thieves Kitchen: One for Sorrow, Two for Joy. Release date: 29/01/13. Digipack. Following the acclaimed "The Water Road" (2008), Anglo Swedish band Thieves' Kitchen are set to release their brand new album! Probably their most accessible album to date, it blends elements of Canterbury, Folk, Fusion, Symphonic and Rock to produce music as adventurous as it is familiar, as melodic as it is intricate, with an 'Englishness' to its flavour, Swedish in its texture. Guesting on the title track are members of English Sanguine Hum and Swedish Änglagĺrd!
Third Ear Band: Third Ear Band - Elements 1970-71. Esoteric Recordings (PECLEC32653). 3CD Remastered & Expanded Digipak Edition. December 2018. Reissue of the band's second album, originally released in June 1970. It is augmented by eleven previously unreleased tracks: the entire "Dragon Awakes" sessions of their shelved "second album", recorded at Abbey Road studios in late 1970 and the Spring of 1971, all previously unreleased, along with alternate session takes, two BBC John Peel sessions from 1970 and 1971 and a newly re-mastered version of the "Abelard and Heloise" soundtrack produced from recently discovered first generation master tapes. The set also includes a booklet with new essay by Third Ear Band Ghettoraga official archivist and biographer Luca Chino Ferrari.
Third Ear Band: Live Ghosts. Materiali Sonori MASOCD90004. This reissue, featuring an english group which pioneered the idea of "world music" and influenced a lot the psychedelic and progressive era, may be considered a true fusion between Eastern and Western music. This CD was recorded live in concert in Italy in 1988. It features a studio bonus track.

This Heat: Out Of Cold Storage. This special package released on Recommended (RER 8007) gathers for the first time the 5 official albums by this British trio who affected at the same time audiences from punk, new wave and industrial rock between 1976 and 1981. All carefully remastered and accompanied by a 48 pages booklet offering photos, interviews and infos of all kind. There is also a CD of unreleased live material.
This Heat: Deceit. Recommended Records RER 8002. Reissue of the 2nd album by the British trio who more or less federated the amateurs of punk, post wave and industrial. "Health And Efficiency", their 3rd album originally released as a maxi single is also available!
This Heat: S/T (RER 8001). This cult record was released in 1979 and features drummer Charles Hayward together with guitarist, singer, clarinettist and more Charles Bullen and bassist/keyboardist Gareth Williams
Keith Tippett: Mujician Solo IV. Dark Companion (DC001CD). Nov. 2015. This album is a faithful recording of the concert with which Keith Tippett opened the season "New Music in Piacenza", Jan. 14, 2011.
Kavus Torabi: Hip to the Jag. Street date: 22-05-20. The Knifeworld frontman wrote, played and recorded the album and was responsible for the artwork too. Kavus Torabi's songs dwell on mortality, love and loss. He uses troubling themes as a way of establishing a context for transcendent bliss. This debut solo album is a blissfully skewed swan dive into the swirling cosmic kaleidoscope of the poet's soul. From spectral, intricate and fragile compositions to psychedelic, joyous and open drone-scapes, it is brave, beautiful and beguiling throughout. Hip To The Jag will be available on 180g vinyl LP, 6 panel digifile CD and download.
Travis & Fripp: Live at Coventry Cathedral. Panegyric Recordings (GYRCD004). 2009. After "Thread" in 2008, the collaboration between the two musicians keeps on, based on nearly the same principles: building layer upon layer of sound, sometimes so radically altered that you ask yourself who is what, even if you know that Travis operates with flute or sopran sax and Fripp with guitar. Discerning vrippertronics versus ambitronics can be a hard task, especially when mastered! What is certain is that there is an obvious empathy between the two sound makers and it builds on unpredictability and surprise, immediately converted into ephemeral, ethereal, atmospheric moods. And talking about surprise, what about the pastoral reworking of "Moonchild", from King Crimson's debut album? This release is part of a limited edition CD series that should be followed by new ones to initiate a conceptual work. A sustainable CD ?...
Travis & Fripp: Thread. Burning Shed. This unique and almost inevitable collaboration has yielded a beautiful sequence of recordings - 9 improvised pieces - that artfully avoids the clichés routinely associated with ambient and *improv*, while wholly encompassing the core elements of both forms of music. Recorded at DGM Soundworld by David Singleton, with subsequent editing, mixing and mastering by Steven Wilson
Theo Travis' Double Talk: Transgression. Esoteric Antenna (EANTCD1052). 10/07/15. Transgression was recorded in January at Koolworld Studio and Steven Wilson applied his studio skills to the album as he mixed and mastered it in his own studio, just before launching his own "Hand Cannot Erase" world tour. The album reflects many of Theo's inspirations, being instrumental and powerful bluesy progressive electric jazz with a strong 70's influence.
Theo Travis: Double Talk. Eighth solo release by the renowned British saxophonist, flautist, composer and improviser, Theo Travis who lately replaced the late Elton Dean in the current Soft Machine (r)evolution called Soft Machine Legacy. Featuring a dynamic new band and special guest Robert Fripp, the music is a highly contemporary evocation of the experimental Progressive, Jazz and Psychedelic music Travis was influenced by in his formative years. The album also features a unique Travis take on the Pink Floyd classic, See Emily Play.
Tudor Lodge: S/T. Esoteric Recordings (eclec 2285). Street date: 25/07/11. Tudor Lodge recorded only one album in 1971 for the legendary Vertigo label. The band was a folk rock outfit from Berkshire with progressive leanings and comprised American Lyndon Green on vocals and guitar, Ann Steuart on guitar, piano, flute and vocals and John Stannard on guitar. This reissue restores the original album artwork and had been newly remastered from the original album master tapes. As an added bonus, it also includes the rare bonus track "The Good Times We Had", the B-side of the band's only single.
Turning Point. A very interesting re-issue of the two albums - Creatures of the Night / Silent Promise - respectively made in 77 and 78 and originally released on the Gull label. Turning Point was one of the finest British jazz-rock ensembles of the mid-late 1970s, co-founded by leading British bassist Jeff Clyne (who had been both in Nucleus & Isotope) and vocalist Pepi Lemer. This re-issue has been remastered from the original analogue stereo tapes and is the work of Vocalion, a small British label specialized in re-issues. You will find it here: Turning Point
UK: Ultimate Collectors Edition. What an ambitious package (and investment)! 12CD + 4 Blue Ray-A + 12 x 12 Box-Set with book. Street date: 15-04-16. Contains remastered versions - from the original master tapes - of the self titled album, "Danger Money", "Night After Night" (the complete concert), a double CD of the "Reunion" album, all also presented on 24/96 high resolution Audio Bluray. Add to this Radio Broadcasts of:

+ "UK in Boston" Live at the Paradise Theater, USA (July 11, 1978)
+ "UK in Philadelphia"" Live at Penn's Landing, USA (August 08, 1978)
+ "UK in Cleveland"" Live at the Agora Theater, USA (September 18, 1978)
all with the original line up of Jobson/Wetton/Holdsworth/Bruford, plus to end with: "UK in Nijmegen", UK's Final Concert at Concertgebouw De Vereeniging, Netherlands (December 17, 1979).


Utopia. Esoteric Recordings will release on 31/01/11 a batch of recordings connected to Todd Rundgren's band. Here's the list:
+ Redux 92: Live In Japan (ECLECS22238). a deluxe cd & dvd set featuring a newly remastered edition of the classic live album (Tokyo, May 10th 1992) and the first ever European DVD release of the concert film
+ Oblivion (ECLECS22237). Remastered edition of the classic 1983 album and the first ever European DVD release of the concert film live at the Royal Oak, Detroit filmed in 1981. The DVD is completed by the inclusion of the 1983 promotional video for the single release of Cry Baby from the album Oblivion.
+ POV (ECLEC2255). This new remastered edition of the classic 1985 album includes three bonus tracks taken from a rare single B-side and two songs recorded in 1986 for the Utopia compilation Trivia. The reissue also includes an essay with an exclusive interview with Todd Rundgren.

Van Der Graaf Generator: The Aerosol Grey Machine Deluxe Box. Street date: 26-04-19. This 50th Anniversary Limited Edition Deluxe Boxset of VDGG's debut album includes: + a re-mastered special 50th anniversary deluxe 2CD of rare & previously unreleased tracks including two previously unreleased demos from 1967, the BBC Top Gear session from 1968 (including the lost previously unreleased version of "Octopus") & the single tracks "People You Were Going To"? & "Firebrand" + a facsimile 180 gram vinyl LP of "The Aerosol Grey Machine" housed in the withdrawn UK gatefold sleeve design (cut at Abbey Road Studios) + a 7-inch single of the very rare withdrawn release "people you were going to" b/w Firebrand, a book with many previously unseen photos and cuttings and an essay by Sid Smith featuring an exclusive interview with Peter Hammill + A 1968 poster designed By Peter Hammill



Van der Graaf Generator: Do Not Disturb. Esoteric Antenna (EANTCD1062). 30-09-16. Also released on 180 gram vinyl, here is VdGG's newest and 13th studio album, recorded in the closing months of 2015 and the Spring of 2016. An album that is both powerful and possesses and emotive beauty.


Van Der Graaf Generator: Live At Rockpalast 2CD+DVD. 25-05-18. Recorded on November 5, 2005 at Forum, Leverkusen during the jazz festival.
Van der Graaf Generator: Alt. Esoteric Antenna EVDGCD1003. Street Date: 25/06/12. Following "A Grounding in Numbers" (2011), here is a new studio project by the legendary VDGG. Says Peter Hammill: "The album is a mixture of improvisations recorded at sound checks and in the studio and more considered sonic creations which often verge on Musique Concrete. The fourteen pieces here offer a fascinating glimpse into an alternative Van der Graaf Generator sound world. Perhaps the closest comparison would be with the second CD of "Present", but even the link with those recordings is tenuous. Even by Van der Graaf Generator standards, this stuff's at the wacky end of the scale! This instrumental album is another side of Van Der Graaf Generator, a truly unique listening experience.
Van der Graaf Generator: Live at Metropolis Studios 2010. Sound Vision 2CD+DVD. A unique and explosive live set by one of the most revered and divisive UK rock groups of all time, captured in an intimate atmosphere, playing mostly material spreading from 2005 to "A Grounding in Numbers". The DVD also adds interviews with Hammill, Banton & Evans. The DTS sound of this concert + picture in high definition will certainly increase your enjoyment.
Van Der Graaf Generator: Live at the Paradiso - April 2007. Voiceprint VPDVD64. Street date: 07/09/09. This DVD captures a live performance by Van Der Graaf Generator and was filmed in Holland in 2007 for viewing via the internet. The performance filmed at the Paradiso in Amsterdam features the three man line-up of Peter Hammill, Hugh Banton and Guy Evans. The DVD includes the complete performance and also a bonus interview filmed with Peter Hammill in April 2009. Peter Hammill has also written the sleeve notes for the DVD.
Van Der Graaf Generator: Live at the Paradiso - April 2007. Voiceprint VP517CD. Street date: 07/09/09. This CD captures a live performance by Van Der Graaf Generator and lifted from the soundtrack of the DVD of the same name. The performance filmed at the Paradiso in Amsterdam features the three man line-up of Peter Hammill, Hugh Banton and Guy Evans
Van Der Graaf Generator: Trisector. New release and first album in trio after the departure of saxophonist David Jackson. Release planned for March 14, 2008
Van Der Graaf Generator: Real Time. This 2CD documents the entire reunion concert held at the Royal Albert Festival Hall in London on May 6, 2005.
Velvet Underground: 1965 - 1970 The Story, the lyrics. This new audiobook from Sonicbook includes a CD with pre-Velvet Underground rare tracks.
Rick Wakeman: Red Planet. Madfish Music. Street date: 28-08-20. Available in many formats, this album features 8 newly pieces, especially composed for this project, and harks back to Wakeman's critically acclaimed debut album "The Six Wives of Henry VIII" where there were 6 heavy keyboard pieces based around a central subject matter. It is a serious return to "Wakeman Prog"...
The first 2000 units of the CD edition are signed and numbered, coming in a special "Pop-Up" gatefold cover. A CD Deluxe edition also adds a DVD, including a high res version of the album plus expanded versions of footage. Because of the Covid situation, the release of the DVD is postponed and the last parts of the footage will be shot at the National Space Centre, Leicester, England on 27th March 2021 from 6pm. and will include as many fans as possible. Production will start immediately after the event.
Rick Wakeman: Live At The Maltings (DVD/CD). Gonzo (RICK002CD). Street date: 3rd December 2013. This album was recorded at Farnham Maltings in 1976; a year when Rick was just about to take a break from his solo career and rejoin Yes for the triumphant album that was "Going for the One". It was actually broadcast in the same evening that it was recorded.
Rick Wakeman: Past, Present and Future. Music Fusion (MFVP125CD). Street date: 01/03/10. As the title implies, the album focuses on time and the themes running through it also come under each of the three headings Past, Present and Future. The album is a solo piano work from Rick and features new material as well as reworked old songs dating back to the Yes era.
Rick Wakeman: Live At Lincoln Cathedral. Heliopause HPVP104. 2CD. This is the latest solo piano album from Rick and is also the latest album in a series of albums released through Voiceprint that features artists specifically recorded live in the Lincoln Cathedral. The albums have also been recorded binaurally, which gives the listener a sense of actually being a part of the recording when listened to on headphones.
Waters, Roger: To Kill The Child + Leaving Beirut. CD Single. 671188. Japanese release. And soon coming, the opera project "Ça Ira" inspired by the French Revolution of 1789.
John Wetton: Raised in Captivity. Frontiers Records. Street date: 01/07/11. For this 6th solo album, the singer and bass player has invited plenty of guests, from previous musical partners like violinist Eddie Jobson, keyboardist Geoff Downes or ex-boss and guitarist Robert Fripp to some other big names of the prog and rock scenes: guitarists Steve Hackett, Alex Machacek and Steve Morse, keyboardist Tony Kaye; he even performs a duo with the singer of the band The Gathering (Anneke Van Giersbergen).
Steve Wilson: Home Invasion: In Concert At The Royal Albert Hall. Nov. 2018. Here is a stunning concert film capturing the final night of Steven Wilson's three night sold out residency at the Royal Albert Hall, London in March 2018. The concerts were hailed by media and fans alike as among the very best shows of the year and the performance celebrates the very best from across SW's career so far (presented as a cinematic multi-media show with glorious visualisations and outstanding musicianship). Several packages are offered:
+ EREDV1327: DVD edition. DVD Audio: Dolby Digital Stereo, Dolby Digital 5.1, DTS Surround Sound, NTSC Region 0 16:9. Street date: 02-11-18
+ ERBRD5349: 2cd/1 blu-ray edition (digipak). BD Audio: LPCM Stereo, DTS-HD Master Audio, NTSC Region 0 16:9. Street date: 02-11-18
+ EAGDV099: 2cd/1 dvd edition (digipak). DVD Audio: Dolby Digital Stereo, Dolby Digital 5.1, DTS Surround Sound, NTSC Region 0 16:9. Street date: 02-11-18
+ CAROL017LP: 5 x 180g heavyweight LPs (33RPM) / printed outer sleeves / plain polylined inner bags. Rigid slipcase with foiling and emboss on front cover and spine 32pp full colour 12? booklet. Includes an mp3 download code. Street date: 22-03-19

Steve Wilson: 4 ˝. 22-01-16. This 6-track album can be perceived as the interim between "Hand.Cannot.Erase." and Wilson's upcoming new album. Four of the tracks come from the sessions of the previous album, another comes from "The Raven That Refused To Sing" and the last one - "Don't Hate Me" - goes back to the album from 1998. The musicians on the album are those from the current Wilson line-up (Holzman, Wackerman, Minnemann, Travis, etc...). It is available on several formats: CD, Blue Ray (audio only) and 180 gram vinyl. The Blue Ray contains a high res. Stereo Mix + 5.1 mix and a bonus 5.1 Mix of the new "Lazarus" version that appeared shortly on the "Transience" compilation vinyl. The Blue Ray and vinyl versions also contains photos by Wilson's long-term collaborators, Lasse Hoile and Carl Glover.
Steven Wilson: I.E.M. Complete Recordings 4CD Box. This very limited one-off repress 4CD box set compiles the complete I.E.M. catalogue, including the albums "I.E.M.", "Have Come For Your Children", "Arcadia Son" and "An Escalator To Xmas". The boxset now contains every single note officially released for the project. Presented in a hardback slipcase box, with all four discs delicately packed into Japanese papersleeves with innerbags, and coming with a 60-page booklet, this release is both an homage and a final farewell, and strictly limited to 2.000 copies worldwide.
Steven Wilson: NSRGNTS RMXS. Insurgentes, the debut album from Steven Wilson, was released earlier this year on Kscope. The album immediately received a rapturous reception from not just fans and critics but also from fellow artists. Several of these artists have remixed tracks from the album and NSRGNTS RMXS is a collection of some of these remixes. Tracklist: 1. Harmony Korine (David A. Sitek Magnetized Nebula Mix) 2. Get All You Deserve (Dälek Mix) 3. Abandoner (Engineers Mix) 4. Salvaging (Pat Mastelotto Mix) 5. Abandoner (Danse Macabre Mix) 6. Get All You Deserve (Fear Falls Burning Mix)


YES: 50 Live. Offered on 2CD or 4LP (180 gram vinyl), this new live album highlights the Legendary band's 50th Anniversary Tour, which featured founder member Tony Kaye on all shows, and Patrick Moraz in Philadelphia, where 10 current and former members were on stage together for the encore, Starship Trooper.
YES: Live At The Apollo. Eagle Vision. Street date: 07-09-18. This package released for the band's 50th birthday will be presented on DVD, Blue-ray, 2CD and 3LP. It covers the band's performance, filmed in high definition, with the line up of Jon Anderson, Trevor Rabin, Rick Wakeman plus newcomers Lee Pomeroy (bass) and Lou Molino III (drums). The repertoire chosen for this event covers the entire band's story.
YES announced that they'll release a new 6LP box set in June 2018 as part of their 50th anniversary celebrations. It's titled Yes: The Steven Wilson Remixes and it's set to arrive on June 29 via Warner Music. The collection will feature Wilson's remixed versions of The Yes Album, Fragile, Close To The Edge, Tales From Topographic Oceans and Relayer. The record case features artwork created specifically for the box set by Roger Dean, whose artwork and calligraphy are synonymous with the band. In addition, Close To The Edge and Tales From Topographic Oceans have new cover art, while the covers for The Yes Album, Fragile and Relayer have been reworked by Dean.


YES: Topographic Drama: Live Across America. This 2CD highlights the best performances from Yes' 2017 tour, promoting the contrasting delights of 1980's powerful Drama album and 1973's expansive and experimental Tales From Topographic Oceans. The release includes all six songs from Drama plus the opening and closing Topographic epics and pieces from The Yes Album, Fragile and Close To The Edge. A double CD in a deluxe digipak featuring a magnificent all-new design from Roger Dean. Will also be released as 2LP!
YES. The band name has also become the title of a book by Aymeric Leroy, going through the story and life of one of the groundbreaking bands in progressive rock. Published by Le Mot et le Reste, it is written in French and will mainly attract those mastering this language. Street date: 07-09-17
YES: Like It Is - Yes At The Mesa Arts Center. 2CD+DVD. 03/07/15. Live recording with performance of the entire albums "Fragile" and "Close to the Edge".
YES: Progeny: Seven Shows from Seventy-Two. 14-CD-Box. Rhino Records. 19/05/15. Seven shows from the '72 tour in the USA and Canada are making this boxset (2 CDs per show) of the classic Yes line up. With of course Roger Dean designing the cover!
Yes: Sounding Out. DVD. Live concert from Hemel Hempstead, Pavilion, recorded on October 3rd, 1971. NTSC all regions.
YES: In The Present - Live From Lyon. CD+DVD. Dec. 2011. Recorded in France on December 1st 2009, here is an outstanding collection of hidden gems and unforgettable classics, with new singer Benoit David breathing new life into each of the evergreen tracks. The package comes with a 55 minute DVD containing excerpts from the live performance, candid interviews and behind the scenes footage. Cover art due of course by courtesy of a certain Roger Dean!

.... Labels .... Labels .... Labels .... Labels .... Labels .... Labels .... Labels ....

Two reissues on the label Breathless
+ Demon Fuzz: Afreaka! CD digipack. Cat. No: 52017. Released in 1971, the music defies description: there's afro-beat, funk, psych, jazz rock, fuzz guitar, the works in long 9 minute tracks like "Past, Present and Future" and "Mercy". NB! The same album is available on the label Castle (CMRCD 1197). This one includes 3 bonus tracks from their rare Dawn EP (I Put A Spell On You/ Message To Mankind/ Fuzz Oriental Blues).
+ Ron Geesin: A Raise Of Eyebrows. CD digipack Cat. No: 52022. Best Known as the co-author of Pink Floyd's "Atom Heart Mother", this tape manipulator and multi-instrumentalist released his debut on the Transatlantic label in 1967. The contents of the tracks range from bizarre audio collage ("A Raise Of Eyebrows"), to blistering freeform banjo ("Certainly Random"), to trad jazz arrangements ("Ha! Ha! But Reasonable"), to odd spoken interludes ("Positives"). Was previously available on the See For Miles label.


New releases from Camino Records!

+ Asher Quinn: Open Secret. This was Asher's debut album originally released in 1987 - a haunting, lyrical suite with a progressive, classical, quietly epic feel to it. "Open Secret" also features rock legend Andy Latimer of Camel and Tony Freer of The Enid. The album is produced & arranged by Anthony Phillips, who also plays on the record. Both Asher Quinn and Anthony Phillips have kindly agreed to sign all pre-orders, accepted and starting on February 16, 2009 !!!
+ Marco Lo Muscio: Dark And Light. Follow-up album to "New Horizons", including original compositions by Marco and grand piano/pipe organ transcriptions of music by composers including Steve Hackett, Anthony Phillips and Keith Emerson


Releases from HUX RECORDS:
HUX 084 Soft Mountain: S/T. This project can be considered as the junction of 2 worlds and cultures, England and Japan. From the first we find ex Soft Machine fighters, saxophonist Elton Dean and the unequalled bassist Hugh Hopper. From the second, we'll discover keyboardist Hoppy Kamiyama (owner of the well known God Mountain label), whose 24 years career include some 200 CDs, and completing the line-up is the irresistible drummer Tatsuya Yoshida, leader of various Zeuhl charged combos such as Ruins & Koenji. The meeting dates from 2003 and is a must for lovers of either camp! This limited edition digipack features a liner note by Hugh Hopper.
HUX 076 Connie Smith: Connie Smith / Cute 'n' Country "2 on 1". Connie Smith is considered by many fans and critics to be one of the best and most underrated vocalists in country music history. Connie's first two LPs were originally released in 1965 and are now reissued here together on one CD for the first time. It includes the original artwork and sleeve notes from both original LPs, along with rare photographs and new, updated liner notes.
HUX 075 Skid Row: Live and On Song. All 4 sides of both singles are now released here on CD for the first time. Also included on this CD is the group's powerful live show, recorded in London by the BBC in 1971. This recording captured the band at the peak of their improvisational powers as a concert act.
HUX 074 Robyn Hitchcock: This Is The BBC. Features the best of his BBC radio sessions, recorded between 1995 & 1999. The accompanying 12 page full colour booklet includes photos and paintings by Robyn, song lyrics and an original Robyn Hitchcock poem.
HUX 073 Kevin Ayers: The BBC Sessions 1970 - 1976. This 2 CD set of BBC radio sessions (Top Gear, John Peel, Rock On, etc..) compiled with the help of Kevin Ayers, tracks Kevin's discography from 1970 (when his band included his former Soft Machine friends) through to 1976. Featured here are several previously unissued recordings, including the earliest surviving example of Kevin's post-Soft Machine output. The accompanying 16 page full colour booklet includes comprehensive liner notes, plus a brief note from Kevin Ayers, full recording details and previously unseen photographs.
HUX 070 Soft Machines: Softstage BBC In Concert 1972. Previously released on Windsong, this live BBC concert was recorded at London's Paris Theatre on July 20, 1972 for BBC Radio 1 just a few months before the live and studio material for the band's album Six was put together.
HUX 067 Soft Machines: BBC In Concert 1971. This is a live session recorded for the BBC at London's Paris Theatre on March 11th 1971. John Peel introduced the concert as being by "Soft Machine and Heavy Friends". It actually begins with the Elton Dean Group (which a year later evolved into "Just Us") - Dean, Mark Charig, Neville Whitehead and Phil Howard - plus Mike Ratledge on electric piano. Then Dean, Ratledge and Howard are joined by Hugh Hopper and Robert Wyatt. The 30-minute plus medley is by the regular Dean-Ratledge-Hopper-Wyatt quartet. For the last three numbers within the medley, Soft Machine is augmented by Ronnie Scott on tenor sax, Mark Charig on cornet, Paul Nieman on trombone and Roy Babbington on bass. A very strong performance that features some of the most jazz-oriented music Soft Machine ever produced. The final track is a previously unreleased recording of "Slightly All The Time/Noisette", which was performed by the Soft Machine quartet as an encore to this concert. The accompanying 12 page colour booklet includes brief notes from Robert Wyatt, Hugh Hopper and Elton Dean, who all recall their own memories of this recording. Also featured in the booklet are further extensive liner notes and band photographs.
HUX 063 Elton Dean & Sophia Domancich: Avant. The French pianist Sophia Domancich has worked with Elton on and off over the past 20 years. During this time, she has become closely associated with the Canterbury scene and has played with most of the key figures of the genre, including Pip Pyle, Hugh Hopper, Richard Sinclair, Phil Miller & Didier Malherbe. "Avant" features a recording of a live concert which the duo performed in France. This fully improvised show was the first time they had ever performed as a duo.
HUX 062 Pip Pyle's Equip'Out: Instants. In 1994, this band performed a live show in Paris which is now released here for the first time. This particular line-up of Pip, Elton Dean, Patrice Meyer & Paul Roger only ever did a handful of gigs. Released on november 29,2004.
HUX 060 Family: BBC RADIO Volume 2 - 1971-73. This is the second of two volumes containing Family's previously unreleased BBC Radio 1 sessions. Covering the period from early 1971 up to mid 1973, these recorded sessions are mastered from the original BBC transcription tapes and feature one of Britain's finest bands playing in the studio, but with an extra edge that is normally only captured at live performances. Included here is a rare session by Family as a 4 piece
HUX 059 Psychic Warrior: S/T. This is a brand new recording from the formidable free jazz quartet of Alex Maguire, Elton Dean, Fred Baker & Liam Genockey.
HUX 057 Family: BBC RADIO Volume 1 - 1968-69. This is the first of two volumes containing Family's previously unreleased BBC Radio 1 sessions. Featured here are several versions of tracks never before available on CD.
HUX 055 Dreamtime: Cathanger '86. Dreamtime was formed in 1982 as a jazz trio featuring Nick Evans, Gary Curson and Jim LeBaigue. However in the same year it augmented to a quintet with the addition of Jim Dvorak & Roberto Bellatalla. A couple of years later this sextet was born, when the band augmented yet again with the addition of Keith Tippett on piano.
HUX 051 Focus: Live at the BBC. Recorded in London on March 21, 1976 by the BBC, this concert includes new material as well as old stage favourites.
HUX 050 Elton Dean: Sea Of Infinity. This is the 50th release on the Hux label, but it's their first brand new album, recorded in 2003. Tracks 1 & 4 feature the Elton Dean Quartet, with Mark Hewins (guitar), Marcio Mattos (double bass) and Tony Bianco (drums). Track 2 is just Elton & Mark, displaying a fluidity that comes with 25 years of playing together. Elton & Mark are joined on track 3 by the American poet Sibyl Madrigal.
HUX 049 Pentangle: The Lost Broadcasts 1968 -72. This double CD of Pentangle's BBC recordings is comprised primarily of rare and previously unheard tracks.
HUX 048 Isotope & Gary Boyle: Live at the BBC. This compilation is comprised of an Isotope BBC concert and an Old Grey Whistle Test show, plus a Gary Boyle session recorded for John Peel. None of these recordings have ever been released before.The accompanying 8 page booklet includes a brief note from Gary Boyle plus extensive liner notes, including an interview with Gary, and several rare band photographs.
HUX 046 Elton Dean's Ninesense. A BBC live recording with such great players as south african Mongezi Feza, Louis Moholo along british celebrities like Keith Tippett, Mark Charig, Harry Beckett and many more.
HUX 041 Gryphon: "Glastonbury Carol". This album was compiled with full assistance from the band and features their two BBC Radio 1 sessions, recorded in 1972 & 1974. Also included here is their single, 'Glastonbury Carol', which was originally commissioned for the closing titles of the film, 'Glastonbury Fayre'. The master tapes to this track had been missing for the past 30 years and were unearthed recently.
HUX 040 Gay & Terry Woods: Lake Songs From Red Waters - The Best Of. A compilation from and by the co-founders of Steeleye Span.
- Mick Softley: Songs For Swingin' Survivors. Album originally released on LP in 1965.
- Billie Joe Spears: Mr Walker, It's all Over + Just Singin'. 2LPs on 1 CD.
HUX 039 Wreckless Eric: "Almost A Jubilee - 25 Years At The BBC (with gaps)". Wreckless Eric recorded his first Peel session in 1977, when his band included Ian Dury on drums and Davey Payne on sax. 25 years later, Eric made a solo, acoustic appearance live on the Jonathan Ross show on Radio 2. This album features both of these performances, plus the best of Eric's BBC sessions recorded in between.
HUX 038 Nucleus: "The Pretty Redhead Live At The BBC 1971 & 1982". The 1971 BBC session was their debut and one of the last times that the founder members of Nucleus appeared together, as guitarist Chris Spedding left soon afterwards.



New Papersleeve Releases from Repertoire UK! at ??16,5 each
+ Beggars Opera: Pathfinder. RR1066. Digi sleeve format (card/wallet, no plastic) with poster
+ Clear Blue Sky: S/T. RR1040. Digi sleeve format (card/wallet, no plastic) with poster and classic Roger Dean cover updated by the artist
+ Dr Strangely Strange: Heavy Petting. RR1045. Digi sleeve format (card/wallet, no plastic) with poster and classic Roger Dean cover updated by the artist
+ Gentle Giant: Acquiring The Taste. Digi-sleeve with poster
+ Gravy Train: S/T. RR1067.Digi-sleeve with fold-out poster
+ Jade Warrior: Released. RR1052. Digi-sleeve with poster
+ Legend: S/T. RR1064. Digi-sleeve with poster
+ Magna Carta: In Concert. RR1075. Digi-sleeve with poster
+ Nucleus: Elastic Rock. RR1076. Digi-sleeve with poster and classic Roger Dean cover updated by the artist
+ Tudor Lodge: S/T. RR1046




DVDs ... DVDs ... DVDs ... DVDs ... DVDs ... DVDs ... DVDs ... DVDs ... DVDs ...

21st Century Schizoid Band: Live in Japan. Recorded live at Shinjuku Kouseinenkin Hall, Tokyo on 6 November 2002, this DVD went rapidly sold out. It is now reissued and available in a new pressing. Extra features include: individual band member interviews, the recording of the Official Bootleg Vol 1; debut performance at Canterbury Fayre festival, footage from Queen Elizabeth Hall, London.
Anderson, Bruford, Wakeman & Howe: An Evening Of Yes Music. Strictly limited edition of 2000 copies 2DVD. Recorded in 1989, this legendary concert captures the band at their peak ,playing a fantastic set of Yes songs plus more. The Digipack 2DVD comes complete with the original Roger Dean Artwork. Once this limited edition has gone , the release will revert to a single dvd without the bonus material In The Big Dream ".
Arena: Smoke & Mirrors. Limited Digipack Edition DVD + CD. Recorded live in Sept. 2005 in Katowice / Poland. also includes: Animated menu - Arena's biography - Interview with Clive Nolan & Mick Pointer - Discography - Photo gallery - Desktop images - Weblinks - Dolby Digital 5.1 Surround Sound.
Dave Bainbridge & Troy Donockley: From Silence. Voiceprint VPDVD15. This double DVD is the companion piece to the CD release and features the live performance filmed in Lincoln Cathedral. The bonus features on the DVD also include interviews with Troy Donockley and Dave Bainbridge and also an interview about the binaural recording process, which is a feature of the CD. NTSC Region 0
Ginger Baker and Friends: Live at the Jazz Cafe, London 2009. Voiceprint VPDVD75. Street date: 03/05/10. This CD & DVD commemorates this historic and prestigious event - Ginger's 70th Birthday - and invites you to share the music and atmosphere of the venue. Ginger demonstrates his musical fluidity and prowess with a range of numbers spanning the back catalogue of his phenomenal career. He is helped in this by guitarist/singer Chris Goss (Masters of Reality), bassist extraordinaire Jonas Helborg, percussionist Dodoo Abass, world renowned saxophonist Peter King, along with Ginger's daughter Leda Baker (Rubella Ballet/various) on guitar/backing vocals. For the last two numbers Ginger is joined by his "surprise" guest and very special friend Steve Winwood in a moving reconciliation that rewinds time to when they last played together in Ginger Bakers Airforce in 1970.
The Beatles: Legend Featuring The Beatles. Baker Street STPDVDNT1. DVD NTSC Region 0. This exclusive DVD gives a rare glimpse into the lives of The Beatles prior to their meteoric rise to fame in the early 1960s through to the height of their fame and success in the late 60's. It takes you behind the scenes with the people who were there; Tony Sheridan and Ray Young, musicians who shared the stage with them in Hamburg at the famous Star Club and Kaiser Keller. Rare news footage shows the Beatles receiving their Silver Hearts and OBE's, both occasions marked as always by John's razor sharp wit. There are also interviews with them during the record burning sessions in America post John's infamous "bigger than Jesus" remark. Along with archive news footage of the time showing the effect they were having all over the world.
Blackfield: Live in NYC. CD+DVD. KScope. This CD & DVD set captures a gig recorded at the Bowery Ballroom in New York in 2007 performing tracks from the critically acclaimed Blackfield & Blackfield II albums. The DVD also includes the bonus features of 3 video clips & a photo gallery.
Blackfield: NYC. Filmed at the Bowery Ballroom in a snowbound New York earlier this year, this is Blackfield's first DVD and includes the full performance of 18 songs. The audio was recorded and mixed by Steven Wilson into stereo and 5.1 surround sound, and the film was edited by Lasse Hoile. Also includes the promo videos for the three singles from the debut album. Street date is October 15, 2007.
Tell me! Who hasn't been dreaming of seeing this happen? It will become reality on September 25, 2006. "Rock Goes To College", the blistering 1979 BBC TV show with Bill Bruford, featuring alongside its leader and drummer: the sensual and mystical voice of Annette Peacock, guitar phenomena Allan Holdsworth, bass equilibrist Jeff Berlin, keyboard wizzard and sound maker Dave Stewart ... and the boss in person, Mr. Bill Bruford. Filmed in 1979 at Oxford Polytechnic in the UK, the concert features the full group playing material from the band's first two CDs, "Feels Good To Me", and "One of a Kind", and includes the stand-out track Beelzebub and the show-stopping Adios a La Pasada. The packaging includes a 12-page booklet archiving critical reaction at the time. All members of this group have gone on to distinguished careers in their own right, and together with the scarcity value of the band's performances, this DVD will be much anticipated by Bill Bruford's extensive fan base. Released on Bill's own company Winterfold Records (BBWF008DVD).
Camel: Opening Farewell 2003 Tour DVD. The line-up featured Colin Bass (bass and vocals), keyboardist Tom Brislin and drummer Dennis Clement
Camel: Moondances. This new DVD release covers two classic concerts: "Live in Concert at the Hammersmith Odeon, April 14, 1976" and "Live in Concert at the Hippodrome, September 22, 1977". On top of this, you'll also get 2 never-before-released audio recordings: "Autumn" (1974) & "Riverman" (1975).
Camel: Total Pressure Live In Concert 1984. This covers the complete concert at the London's Hammersmith Odeon, 4 extra tracks and a brief interview with Andrew Latimer. Special guests: Peter Bardens & Mel Collins. Regional Code:0 Running time: 120 Mn.
Camel: Footage. DVD 2004. 80mn. Various recordings from the period 1973 - 1997 + bonus track "Left Luggage" from their next coming studio album!
Colosseum DVD Release by english label Angel Air. Original Colosseum members Chris Farlowe (vocals), Dick Heckstall-Smith (saxes), Clem Clempson (guitars), Dave Greenslade (keyboards) and Jon Hiseman (drums) were joined by Mark Clarke(bass,vocals) for a 1994 reunion gig in Germany. The DVD features the entire second concert of that first reunion after some 23 years, and as a bonus there is a 90-minute "Story of" documentary.
Conspiracy: Live. after two records, the duo of Yesmen Chris Squire & Billy Sherwood is now recorded on a DVD. Many cameras, various atmospheresand cuts, repertory taken from the two albums and also two Yes covers, a lot of bonus material (Credits, Interviews, Behind The Scenes, Photo Gallery, Catalogue, etc...)
Curved Air "It Happened Today", a DVD live In Japan is coming soon! Recorded at the well-known club Cittá in Kawasaki Kanagawa, a suburb of Tokyo, on January 17th, 2009. Stay tuned!
Emerson, Lake & Palmer: From the Front Row Live! Captured at a variety of shows on several tours during the 70's.
Keith Emerson Band: Moscow. 2010. This DVD will probably be the last documenting the band that featured guitarist Marc Bonilla!
The Enid: Live at Town Hall Birmingham. This DVD is shot in 1080p high definition video and contains the world premiere of the new album, Journey's End (133 minutes!). There are two soundtrack options; a standard stereo mix and a true 5.1 Dolby Digital surround sound mix, both engineered by Max Read at The Lodge Recording Studio. The extras include an hour's worth of extensive interviews with the band members. These interviews took place during the recording of Journey's End in the run up to the show in April 2010. Robert John Godfrey and Dave Storey talk frankly and openly about the history of The Enid: the ups and downs, the fights, the achievements; much of this will be an eye opener even for those who already know the band well.
The Enid: Live At Hammersmith Odeon. Live Friday, March 2nd 1979! In the week before this concert took place, PYE Records decided to have the show videoed. The video was shot by Trillion using five cameras. Audio was recorded by Virgin Mobile and the soundtrack has survived and is remarkably good. The original individual camera tapes were wiped by Trillion after PYE decided not to pursue a video release. All that remained of the video was a rough mix of the show done on the night by the video company who had no idea of what to expect. Video footage used on this DVD is a recently discovered VHS copy of that rough mix.
Fabulous Thunderbirds: Live In London. Iguana Project (IPDVD006). This DVD captures the Fabulous Thunderbirds at the Camden Palace while the band were recording Tuff Enuff in London and features the title track of that album in the set list.
Fish: Live In Krakow. This DVD release presents Electric (EX 37254) and Acoustic (EX 37252), filmed in 1995 when Fish was performing acoustic sets of older familiar material
Fish: Scattering Crows - Live In Europe 2004 (EX 37142). This DVD documents the tour undertaken by Fish and his band to promote his then current album Field Of Crows. In addition to including many of the key tracks from the Field Of Crows album, there are also tunes from previous albums. Extras include an interview filmed backstage at a concert in Malta plus the songs "The Rookie" and "Numbers".
Peter Gabriel: Growing Up On Tour - A Family Portrait. DVD. A documentary film by Anna Gabriel, Peter's daughter, on what it looks like to be on tour. Don't expect much music, it's basically a documentary!
Galahad: Resonance - Live in Poland. Limited DVD + CD edition. This is the first DVD by this band who have a cult following throughout the world and is an unquestionable icon of the 80's new wave of prog rock. The tracklist is based on Galahad's forthcoming, eagerly awaited full-length album "Empires Never Last", but the band performed also tunes from their previous albums. There are many extras on the DVD: Animated menu / Five Go Mad in Poland - An Exclusive Galahad Rockumentary / Interview with Stuart Nicholson & Roy Keyworth / "A Fans Perspective" - Interview with Artur Chachlowski / Photo Gallery / Galahad Biography / Galahad Discography / Memorabilia / Desktop images / Weblinks / Dolby Digital 5.1 Surround Sound / Additional Audio tracks
The Genesis 2007 Live DVD "When In Rome" is now available for pre-order from the Camino Shop (release date 26th May). This is a triple DVD featuring over 4 and a half hours of material shot during Genesis' first tour in 15 Years. During the European leg of the 'Turn It On Again Tour' Tony, Phil and Mike (along with with Daryl and Chester) played a series of stadiums ending with a spectacular concert in Rome in front of 500,000 fans at the beautiful Circo Massimo on 14th July. This final European date was captured in all its glory by director David Mallet. In addition to the 2 hour 40 minute show (with extras) which spans 2 DVDs, the third DVD is devoted to an extraordinary fly-on-the-wall documentary filmed from the inception of the tour back in 2006 by Anthony Mathile. This runs for a full 1 hour 50 minutes and is called 'Come Rain Or Shine'. Please Note: This DVD is in PAL (European) picture format
Following the recent release of "Genesis Live 1973-2007" and the earlier SACD/DVD box set reissues of the 14 studio albums, Virgin/EMI concludes its re-release programme of the Genesis catalogue with "The Movie Box 1981-2007".
This 5 DVD box-set includes new 2009 5.1 DTS and Dolby Digital sound mixes, and makes 'The Mama Tour' and 'Three Sides Live' available on DVD for the first time. The box includes...

- Three Sides Live (plus 7 full-length audio-only tracks in 5.1 which are not part of the visual concert)
- Genesis Live - The Mama Tour (plus 'The Making Of The Mama Album' - a home movie filmed by Phil Collins during the making of the 'Genesis' album)
- Genesis Live At Wembley Stadium (plus the tour documentary 'Visible Touch')
- Genesis: The Way We Walk - Live In Concert
- VH1 Behind The Music Special (the new updated 2009 version of the original that aired in December 1999)

The box-set is also designed so that fans can insert into the packaging the 2 concert discs from "When In Rome 2007" as well as the accompanying documentary "Come Rain or Shine" disc. Please Note: These DVDs are in PAL (European) picture format (All Region). An NTSC edition will also be released

Genesis: Genesis Live 1973-2007. CD/DVD Remasters Box. Street date: 14/09/09. This is an 11 disc box set gathering the 4 live albums recorded by the band between 1973 & 1992. Also included, only available with this collection, is the long-awaited release in stereo and 5.1 of "Live At The Rainbow 1973". Bonus material includes 5 tracks from "The Lamb Lies Down On Broadway" recorded at the Shrine Auditorium, Los Angeles in January 1975. All albums feature brand new stereo mixes created by Tony Banks, Nick Davis and Mike Rutherford (apart from "The Way We Walk" that uses re-sequenced original mixes). In addition "Genesis Live", "Seconds Out" and "Live At The Rainbow 1973" also feature 5.1 DTS & Dolby Digital Surround Sound versions on audio DVD. The set has a space to incorporate the most recent live Genesis release - the 2-CD set "Live Over Europe 2007".
Genesis 1976-1982 SACD/DVD Remasters now available for PRE-order! (release date 2nd April 2007). The 1976-1982 Genesis studio albums are re-released in remastered/remixed 2 disc SACD/DVD sets with 5.1 surround sound and stereo mixes! They're available separately, but also in a beautifully packaged box set including all 5 albums plus a BONUS 'extra tracks' SACD/DVD. The SACDs (Super Audio CDs) WILL play on standard CD players at standard CD quality. Please note, the video extras on the DVDs are in PAL (European) picture format
Gentle Giant: GG At The GG. DVD+CD Limited Edition! One more time, we have the renewed possibility to access some more visual material by those great fellows. If the audio documentation is now immensely rich, the video documents are still scarce! So after the release of the great DVD "Giant On The Box" comes now this new release. The audio part is coming from the BBC 1 archives, "Sight & Sound" In concert, Golders Green Hippodrome, London 05/01/78, broadcast a few weeks afterwards. Duration is about 60mn. The video part is made of several clips taken from: shot at ITN House, London, 24/04/76 (3 tracks - 18mn), Shot in and around the Capitol studios, Hollywood '78 (3 tracks and just above 10mn), 7mn of an Octopus medley at the Old Grey Whistle Test, November 26, 1974 (filmed at Drury Lane Theatre, London), a 7' 44" handheld Super 8 footage by Martin Buntrock filmed at Halle Münsterland on April 5, 1974. (Note that this is the same show than the one released as audio CD on Glass House Records). Add to it 2 galleries, one consisting of live shots and memorabilia from Gary's collection, the other being more pics from Gary's collection set to music.. So don't miss this testimony of one of the best prog outfits from the 70's!

GENTLE GIANT: Giant On The Box. DVD + Bonus CD. Finally a GG release FOR THE EYE! A release which will visually astonish you by showing the amazing virtuosity and entertaining quality of those phenomenal musicians ahead of their time. The DVD includes a 50mn. concert from the German TV station ZDF in 1974 (tracks: Cogs in Cogs, Proclamation, Funny Ways, The Runaway, Experience, Features from Octopus, Advent of Panurge, So Sincere) and a 30 mn. long 1975 US TV concert from the Terrace Theater, Long Beach, California (tracks: Experience, Features from Octopus, Advent of Panurge, Funny Ways). Extras include: Szene '74: rare footage from the 1974 tour from German television station BRW. [3 minutes], Baroque & Roll: black & white footage and interview from Italian television. [22 minutes], Photo gallery from Gary Green's private collection. [36 photos] and original music (during the DVD menus) by Kerry Minnear! The CD is the audio part of the ZDF concert.
A MUST HAVE! for all Gentle fans!


Gong: Live on French TV 1971 to 1973. DVD. Gonzo (HST037DVD). Street date: 14/03/11. The material on this DVD features two distinct periods of the band's history with the earliest footage coming from an "in the studio" performance filmed in 1971 for French television. This is a rare outing and a rare line up of the band which during this session featured Daevid Allen, Gilli Smyth, Didier Malherbe, Christian Tritsch and Rachid Houari. The other material featured on this DVD also includes further footage from 1972 and 1973. In fact there is good news for fans of the Angel's Egg period as there is over twenty minutes of footage of that era alone featured. Previously only seen in poor quality on You Tube and bootlegs, none of this rare footage has ever been made available commercially and in such quality (taken straight from the masters) making this release a real treat for fans of Gong.
Gongmaison: Live At the Fridge. Label: Voiceprint. DVD Region 0. This performance comes from the bands performance in the early nineties and was filmed at the Fridge in Brixton. The line up includes key members of Gong Daevid Allen, Didier Malherbe and Gilli Smyth. Music is close to house. Release Date:24/05/04

Steve Hackett: Spectral Mornings. street date: 07/06/10. On November 8th 1978 Steve Hackett and his new band played a live session at the "Musikladen" studio for German television. This NTSC DVD edition now presents the actual running order of the complete performance, including the tracks not in the original TV broadcast.
Peter Hammill: In The Passionkirche, Berlin 1992. Voiceprint VP 518CD. Street date: 16/11/09. Previously but shortly available on VHS, here's the DVD of a concert that took place in April 1992, mainly focusing on material from the album "Fall Of The House Of Usher", performed in a kind of suite; a 2CD is also available as the necessary companion to the DVD, reformatted by Peter Hammill to reflect the true running order of the actual concert.
Iona: Live at Ulu. Open Sky DVD2. Street date: March 06, 2006. Iona was formed during the late eighties and released their self-titled debut album in 1990. The band covers a number of styles including Celtic, progressive rock and even jazz and Christian elements. This DVD captures the band in fine form in front of a wildly enthusiastic crowd at the end of November 2004.
IQ: Live From London. This DVD comes from the TV programme Live From London and was filmed just before Peter Nicholls' departure from IQ. ?16
It Bites: Live In Tokyo. This performance by the talented British rock band It Bites took place in Tokyo in 1989, directly before the members parted ways.
A new DVD from Jethro Tull: A New Day Yesterday. A lot of unreleased clips from the 70's ....and many other curiosities!
The second album "Asylum" of the british prog group Cressida has been released by Akarma on LP (180g vinyl).
King Crimson: Neal and Jack and Me. Previously known on VHS as "Three Of A Perfect Pair" (84) and "Noise" (82). Special feature of road photos taken by Tony Levin.
Landmarq: Turbulence Live in Poland. The first DVD release of the leading band on the British neo-progressive scene! Fantastic show recorded in November 2005 in Katowice, Poland. Majestic guitars and keyboards, sophisticated compositions and Tracy Hitchings' beautiful, mighty voice!
Magenta: Seven. This special edition (CD + DVD) is also limited (2000 copies). The CD presents the entire album, completely remixed and remastered while the DVD offers 4 hours of material including: a brand new 5.1 mix of the album by Rob Reed based on the brand new stereo remix / extensive interviews with Rob Reed and lyricist Steve Reed, discussing each track from a musical and lyrical point of view, the artwork and guest musicians, and also reflecting on the impact of the CD, 5 years on / Behind the mix. Rob Reed discusses and dissects the multi-tracks of the original 2004 mix. / Rare DV camera footage of songs from Seven being rehearsed and performed live!
Magenta: The Gathering. It contains a 110-minute concert from the Pop Factory in South Wales plus some short extras. The concert footage is amazing, using 6 different cameras, and the audio will be available as both stereo and 5.1 surround.
Magnum: Live In London. Iguana Project (IPDVD004). This DVD finds Magnum playing to a sold out Camden Palace in May 1985 shortly after the release of the album many fans regard their best; On A Storytellers Night. The set list included many tracks from that album including the title track but also songs as far back as their debut album Kingdom Of Madness.
MAN: Live in Cologne, Germany 17th April 1975. Voiceprint VPDVD 35. Due to release for September 3, 2007, this live in the studio performance was taped for German television by Martin Ace, who had only been back in the band for just over two weeks. His recall to the ranks of Man was due to the sudden departure of the previous bassist in Man, Ken Whaley who departed just before the end of the American tour.
Mask: Healing Senses. Healing Senses is a DVD single containing three Mask (the duo of Sonja Kristina and Marvin Ayres) compositions, which features 5.1 surround sound mixes and a beautiful trio of films especially created for the band by audio visual artist and environmental activist, Outerbongolia. This title is also available as a maxi single.
No-Man: Love and Endings. Street date: 02/07/12. This is a document of No-Man's powerful performance in front of a sell-out crowd at the Leamington Spa Assembly on October 14th, 2011. Retaining the intimacy and sophistication of the band's studio work while adding an edgy rock attack absent from much of its recorded output, the duo of Tim Bowness and Steven Wilson were joined by classical violinist Steve Bingham and other regular collaborators. It will be available (I guess for a short time) as a 2 disc cd/dvd in a limited deluxe digipack edition (CD + NTSC/Region 0 DVD)
No-Man: Mixtaped. The first ever DVD release from No-Man. Comprising the band's sell-out performance at London's Bush Hall in 2008, a comprehensive career-spanning documentary (Returning) and numerous extras (including newly commissioned and archive video footage), Mixtaped provides a fascinating insight into the inner workings of the band.
Mike Oldfield: The Space Movie. Made in 1979 at the request of NASA to celebrate the 10th anniversary of Neil Armstrong's historic journey, this film was itself a special achievement. First, the NASA and The United States National Archive made all the footage available for the very first time, including never before seen film of the lunar landscape, life aboard the spacecraft, the Space Shuttle, Mars, Venus and beyond. Secondly the film's soundtrack was written, arranged and performed by Mike Oldfield. He used extracts from his ground-breaking symphonic tone-poems such as "Tubular Bells" and "Hergest Ridge", including previously unreleased orchestral versions, and wound these in and out of the NASA soundtracks together with new music which was eventually released on the in a different form on "Incantations". The result is a unique soundtrack for a unique film.
Pallas: Live From London. This DVD captures the band during the height of the then Neo Progressive Rock Boom. ?16
Pendragon: And Now Everybody To The Stage. this is a limited CD + DVD release. Recorded during the European "Believe 2006" tour in May 2006. The band came also to Poland with 3 great gigs. One of them (in a theatre in Katowice) was recorded for a DVD release, which had been requested for several years now by many people - as their last live DVD was made back in 1996. The setlist includes all Pendragon's "greatest hits".
Pink Floyd: Pulse. 2DVD. This double DVD documents the band at the end of their '94 tour and includes the complete concert program, remastered and presented in 5.1 Dolby Digital Sound. Add backstage shots, today still unreleased extras, never shown rarities like "Bootlegging the Bootleggers", infos about the tour and you reach 180 mn. of Pink Floyd's essence!
Pink Floyd: Inside Pink Floyd. 2 DVD which respectively cover the 1967 - 1974 (58mn) and 1975 - 1996 (49mn) periods. A definitive critical review of the music by the members themselves. The DVD 67-74 features a rare performance of "Atom Heart Mother".
Pink Floyd: Live In Pompei. Now available on DVD Region 0 PAL !
Pink Floyd & Syd Barrett Story. DVD ( PAL Reg. 2 ) Dolby Digital 5.1 Stereo DTS
Porcupine Tree: Anesthetize. Live concert in high definition, from 2009 in Tilburg
Porcupine Tree: Arriving Somewhere. Burning Shed. Finally a live performance DVD by Porcupine Tree! The DVD comes as a 2-disc set. Disc one is a full show from the Deadwing tour filmed at Park West, Chicago in Oct 2005, edited by Lasse Hoile, with the soundtrack mixed in stereo and 5.1 surround sound and mastered by Darcy Proper (who mastered the award winning PT DVDAs). Disc two includes bonus live performances of Futile and Radioactive Toy from German TV show Rockpalast, the Lazarus promo clip, the live films used during the show for Start of Something Beautiful, Halo, and Mother and Child Divided, Gavin Harrison's "Cymbal Song" (also in 5.1 sound), and a photo gallery with well over 100 images. The DVD is NTSC all zones.
Renaissance: Kings & Queens. Voiceprint VPDVD67. Street date: 19/04/10. This DVD features two different line-ups of Renaissance. The first two clips come from German TV and feature the original line-up performing the tracks Kings And Queens and Island. These are the only known performances captured on film of the original line up performing live albeit in a TV studio. The second piece of footage is even rarer in that it was originally thought that this footage was lost. The footage provides the link between the original line-up of Renaissance and the later more successful one from the mid to late seventies. At that time there were no original members left but two new members would achieve a bigger fame through time: keyboardist John Tout and guitarist Mike Dunford . The DVD also includes "Widdicombe Fair", a song never officially recorded by Renaissance, making thus this release a real find for the fans
Van Der Graaf Generator: two great DVD releases finally available!
- from the series "Masters From the Vaults" comes some 70's footage
- and from Classic Rock Productions comes a fantastic "Godbluff Live"recording at the Palais des Expos, Charleroi, 27/09/75.
Rick Wakeman: The Legend. DVD + CD. The DVD (120 mn) captures a concert recorded during Rick's UK tour in 2000. Also highlights from his collaboration with Cat Stevens, The English Rock Ensemble and the legendary group YES.
YES: The Lost Broadcasts. Voiceprint VPDVD71a. Street date: 16/11/09. The performances featured on this DVD are from the very early days of the band; from their first appearance filmed for the German television programme "Beat Club" in November 1969 to a colour clip of the band performing "Time And A Word" (probably the last TV performance of Peter Banks in the group), the spark of what made them the massively successful band they became is visible here for all to see and hear.
Yes: Live At Montreux 2003. DVD. 137mn in DTS Dolby Surround 5.1 with the classic Anderson/Howe/Squire/Wakeman/White line-up.
YES: Songs From Tsongas / 35th Anniversary. Live concert from May 2004 recorded on a double DVD. DTS 5.1, Dolbi Digital 5.1 and all regions. More than 171mn of optimal sound, pictures and performance. As bonus there is an interview with cover genius Roger Dean.


----------------------------------------------------------------------------------------------------



5bridgeS: The Thomas Tracks. 2009. Coming from the Netherlands, 5BridgeS plays a 24-carat symphonic prog reminiscent of Genesis Wind & Wuthering / Trick of the Tale period. Artfully crafted, phenomenal instrumentation with loads of synths layered over organ, propulsive drumming and Taurus bass pedals! Retro-prog with a real attention to details, melodic complexity and skilled compositions.
Aksak Maboul: Figures. Crammed Discs. Street date: 22-05-20. The legendary experimental pop outfit returns with a brand-new record written, conceived and produced over the last couple of years by Marc Hollander (founder of Aksak Maboul and of the Crammed label) and Véronique Vincent (former singer with The Honeymoon Killers). The two protagonists recorded most of the album in their own studio, with contributions by the young members of Aksak Maboul's current live line-up: Faustine Hollander (bass, vocals, co-production), guitarist Lucien Fraipont and drummer Erik Heestermans. Also featured are performances by several friends and guests, including revered improvisor Fred Frith, Tuxedomoon's Steven Brown, ex-Univers Zero member Michel Berckmans and more. Seamlessly weaving electronic and acoustic instrumentation, improvisation and programming, songs, beats, found objects and sound collages, the album works as a labyrinth full of secret passages and interconnections. It clocks in at 75 minutes and Aksak Maboul aficionados will surely be happy to engage in an immersive session of deep listening (in two halves), in order to enjoy the album's many layers and details. The new album is available as 2LP or 2CD. A limited-edition of three different posters - silkscreen print on 250g A4 paper, numbered (1 to 50) and hand-signed by Véronique Vincent and Marc Hollander - is also made available on the band's Bandcamp site!
Crammed Discs have put "Onze Danses Pour Combattre La Migraine" (from the cult belgian band Aksak Maboul) on their reissues program.
Alco Frisbass: Le Bateleur. Fading Records. CD (FAD027) or LP (ALTFADLP004). Street date: 06-06-18. Second episode for this French ensemble that has garnered great acclaim with their first work in 2015. Canterbury sound, convincing and effective melodies together with instrumental joints with typically French flavor remain essential ingredients to compose this eclectic mix. The vintage timbres of the keyboards are always the master source, but now the group shows greater maturity and awareness, a decisive step forward that places them among the best of the genre in recent years.
Ange on DVD! Anthologie - Sčve Qui Peut Tour 1990 and Seventies-Eighties - Deux Décennies de France 1976.
Aquaserge: Ce Trčs Cher Serge. Gazul (GA 8855). June 2011. The extravaganza music of Aquaserge associates jazz, chamber progressive rock, Soft Machine, King Crimson And Frank Zappa... with good taste and a strong sense of humour. It also features a certain Makoto Kawabata, the unequalled mastermind behind the Japanese outfit Acid Mothers Temple!
Areski: Un Beau Matin. Le Souffle Continu. LP / CD (ffl043 / ffl043CD). Originally released in 1970 on the Saravah label, this album is an essential page of the French underground music, with singer Brigitte Fontaine (his wife too) or French "soon to be" jazzmen like cellist Jean-Charles Capon or saxophonist Philippe Maté, all contributing here to the creation of a poetic musical universe open to worldwide influences long before it became a fashion!
Art Zoyd: 44 1/2: Live + Unreleased Works 12CD+2DVD-Box. With 12 CDs of all previously live + studio material and 2 DVDs of performances, including the band's reunion performance at the Rock in Opposition Festival 2015, this limited boxset edition covers the entirety of this legendary band's existence! Also included are two extensive booklets of texts and photos, plus extras.
The Japanese label Belle Antique has released in March (but only reached Europe in May) fantastic papersleeve editions of the 5 first records by French cult avant prog band Art Zoyd; the fantastic thing is that unlike the tradition normally followed in papersleeve releases, those will offer quite a deal of bonus tracks; the reissue of Art Zoyd's first album - at the time (1976) where they called themselves Art Zoyd 3 - includes the most treasured gift: the single done by the band in 1969 + a live track from 1972 at the French hip club Golf Drouot (something like the London UFO). The 2nd album "Musique Pour l'Odyssée offers one bonus and the *real* 3rd album "Génération Sans Futur" (80) offers no less than 6 bonus tracks recorded in the 80's between 1984 and 1987. One word about "Symphonie Pour le Jour Oů Bruleront Les Cités": This version expands on the original with a larger lineup and the first appearance of Daniel Denis (from Univers Zéro). This one has 7 bonus tracks from later material recorded in the 80's. The last reissue is "Phase IV", a 2CD originally released in 1982 and also marking the end of their original RIO chamber rock sound. My last word will be to warn you that those reissues will not stay long on the market; they are limited to 500 copies and even if they are quite pricy, they will be gone within a very short time! The bonus tracks should compense for the high price and as to the debut album, the addition of the '69 single is a M.U.S.T. for any serious collector!
Art Zoyd keep on updating their program of rereleases of their music on their own label In-Possible Records. Right now, "Le Mariage du Ciel et de L'Enfer" and "Berlin" are the latest additions to the catalog, following Expériences De Vol", a 3CD project featuring the Ensemble Musiques Nouvelles and Metropolis, music composed for and inspired from the cult film by Fritz Lang; a 2CD which shows clearly the current musical direction(s) of Art Zoyd. In the "silent movie adaptation" genre are Faust and Nosferatu also available.
Franck Balestracci: Existences Invisibles. This release from the belgian label Carbon 7 presents the fascinating work of a multi-instrumentist, primary drummer, who invites us here in a long kind of musical "road movie" where our imagination sets the frames. Very well recorded and produced.
Ballroom Quartet: Sound Manifest. This is the 2nd album released by this Belgian band set up in 2001. The rather unusual combination of instruments and influences endowes The Ballroomquartet with one of the most original sounds in Belgium. These citizens of the world of music blend loads of exotic sonorities into their repertoire. The sound of their acoustic instruments - accordion, mandolin, violin, double-bass and drums - is distorted in every possible way thus producing a cinemascopic mixture of dance, trance, eastern world music, roots and rock. Effects, synthesizers, vocoders and all sorts of electronical devices endow their tunes with a contemporary and sometimes even experimental personality. The members of The Ballroomquartet are Andries Boone (mandolin, violin and guitar), Rony Deprins (accordion, synths, vocals), Jasper Hautekiet (double-bass and electrical bass) and David Vertongen (drums, percussion, samples). The boys also had the opportunity to work together with artists like e.g. Guy Swinnen, Will Tura, P. Vansant, Yasmine, Monza, Steven Debruyn & The Rhythm Junks and the Korean percussionist Yung Yung Lee. The wide diversity of influences result in an unheard musical cross-breeding that could be localised somewhere between the London suburbs and the Hindu Kush mountains of Afghanistan.
Beat Love Oracle Vs Hardscore: Don't Count On Us. áMARXE (0121). Street date: 05-03-21. This compilation album is also an hybrid child. The first four tracks present the reissue on CD of the 2020 vinyl album "Who's Counting?", with the addition of one bonus track. Following are three tracks titled "Carbon Fixation: Salvaged from the Ashes", presenting the last recorded tracks by Belgian Hardscore (from which arose Beat Love Oracle, many years later). Concluding is "13 Seconds Mouser", a new version of a track originally released on Hardscore's final album?"Monkey Trial"?in 2004.
Belugas: Fauves Nocturnes. Great Winds (GW 3183). Sept. 2017. French band Belugas has this special gift for mixing various musical horizons. Ahmed Amine Ben Feguira is playing oud with many effects added, enriching a sound sometimes electro, sometimes pop, sometimes jazz. The various wind instruments used by Renaud Collet are here to colour the music, in an appropriate way. The rhythmic patterns dear to Fabien Humbert, diverse and powerful, are here to make the band more cohesive. As for Alain Siegel's keyboards, they're here to set the tone and the mood of the compositions, with the help of vintage layers as well as current electronic devices. In this music of the instant, each musician is bringing, through improvisation, the touch of liberty given by jazz music. At the same time, the musical narration is always here to talk about a climate, a history, a country... Belugas is an invitation to a journey, geographic and temporal, to be discovered without delay !
Hervé Borbé: The Man Who Saw Himself From Behind (MOONZOO221-2018). August 2011. This album is the first solo album by the keyboard player of the band Machiavel. As painter and classically-trained pianist, Hervé Borbé artfully plays off against each other the multifarious dimensions of his two worlds. His compositions are rooted in improvisation and mirror the way a painter combines colour, light and matter. His grand piano performance creates an atmosphere of both majesty and minimalism. This scintillating dichotomy showcases the intimist nature of his music. The result is one of extreme sensibility that draws on subtlety and sobriety. It is a deep and sincere work that will charm many a music lover.
Brainbox: S/T. Esoteric Recordings (ECLEC 2241). Street date: 31/01/11. Formed in the winter of 1968, Brainbox was a legendary Dutch rock group that featured star guitarist Jan Akkerman and vocalist Kaz Lux within their ranks. Inspired by British acts of the day, Brainbox were equal to the talent of groups such as Jethro Tull but soon after the album appeared, Akkerman departed to join Focus. This remastered edition is the first ever UK CD release of the album and features eleven bonus tracks taken from the band's single releases of 1969 and 1970
Brainticket: Alchemic Universe. Lilith Dig-A-Log (LR338LP). Street date: 03/05/12. 180 gr. LP + Free CD of the album. This recording marks the return in 2000 of Joel Vandroogenbroek's band. While Joel performs musical duties (keyboards, synth, guitar, flute), a nice surprise is Carol Muriel (fans may remember her from Celestial Ocean) on vocals on several tracks.
Camembert: Negative Toe. AltrOck (ALT058). When jazz rock meets symphonic rock and classical music (but also soundtrack music and brazilian music), something really peculiar and majestic can spring out. This is the second CD from the fantastically smelling Camembert!
Susan Clynes: Life Is ... Moonjune Records (MJR061). USA release date: February 18, 2014. This release was compiled from three live concerts done at two different locations, each one with a unique band configuration. The Archiduc, an historic Art Deco bar in Brussels dating back to 1937, served as the backdrop for two of these performances. The first was done in trio format with Nico Chkifi on drums and Pierre Mottet on bass. The second was a more intimate solo performance at the Library of The Cultural Center of Bree. The third and final performance saw the return to the Archiduc, this time as a duo with Simon Lenski on cello. Each band configuration provided its own framework and pallet of tonal colors for these diverse sound portraits. As to the leader, her piano work runs the gamut from such radio-friendly performers as Tori Amos and Fiona Apple, briefly dipping into Tony Banks-like arpeggiations and cascades, and arriving at the jazz-inflected polytonality of French composer, Darius Milhaud. The distilled and emotive songs for voice with piano accompaniment bring to mind such undervalued luminaries as Laura Nyro and Essra Mohawk.
Jean Cohen-Solal: Captain Tarthopom. Le Souffle Continu (ffl045). July 2018. First ever reissue of this classic recording from 1973, an album very much in the same style as that featured in Europe on the Vertigo label, but in an instrumental form, even more audacious maybe! Limited edition of 700 copies on clear vinyl with Obi strip and a 8 page booklet. Licenced from Cohen-Solal himself.
Earth & Fire: To the World of the Future. Esoteric Recordings (eclec 2279). 27/06/11. Featuring charismatic vocalist JERNEY KAAGMAN (one of the few female vocalists in 70's Prog Rock), Earth & Fire was one of the finest bands to emerge from Holland in the early 70's. Scoring a series of international hits, by 1975 the band had begun to adopt the use of synthesisers alongside the Mellotron in their music. This reissue is newly remastered and fully restores the original album artwork. It also includes five bonus tracks taken from the band's singles released between June 1974 and February 1976.
Fall of Saďgon: 1981 - 1984. Gazul (GA 8851). March 2011. With Pascal Comelade on organ, the voice of Florence Berthon and guitarist Thierry Dien supported by a foregrounded drumbox, this ephemeral trio formed at the very beginning of the 80's only released one single! The reissue of these recordings represents the eleventh volume of the Zut-O-Pistes series and is enhanced with seven unreleased tracks, three live recordings, plus two prior and post-Fall Of Saigon era titles. This is certainly enough to take advantage of the subtle charm of this trio!
Falter Bramnk: Vagal. Gazul (GA 8867). Dec. 2015. Frank Lambert, also known as Falter Bramnk, likes to perform a brand of Progressive rock music Chris Cutler would have been proud of. His art can easily be put in the style of Rock In Opposition, such as defined by Henry Cow and Ensemble Nimbus, for instance. The album has been entirely produced and performed by Falter Bramnk. The artist plays piano, organ, synthesizers, sampler, guitars, strings, percussions, electronics, soundscapes... Nothing less ! Not even mentioning his voice, of course. He is helped by guests on snare drum and saxophone, for the tracks "Time Factor" and "Abschaum".
Finnegans Wake: The Bird and the Sky Above. Fazzul Music (fm0828). Planned for January 2010, the new album by the Belgian outfit will be released on the label held by Swiss reedman Markus Stauss (Spaltklang, Ulterior Lux, etc..).


Finnegans Wake are back! Blue (Altrock ALT 006) is their fifth album. One of the best chamber prog bands outing from Belgium, Finnegans Wake strikes one more time powerfully by hosting drummer Morgan Ĺgren (Mats/Morgan), Present's guitarist Reginald Trigaux and bass player Guy Segers (Univers Zero) as special guests of this fantastic and adventurous new chapter in their musical exploration.
Focus: Focus 11. The band's 11th studio album showcases the current line-up's new music and is housed in a stunning 6 panel digipack with new artwork by Roger Dean. This is the first new Focus studio album in six years!
Focus: Live in South America. CDSD 15. Live CD by Focus, recorded during a recent mexican tour. Symphonic prog and flute all over the 9 tracks by Thijs Van Leer. Special import and limited stock!
Dashiell Hedayat: Obsolete. Replica (RPC023CD). Street date: 04-08-16. In 1971, poet and counter-culture activist Dashiell Hedayat teamed up with Gong to bring their artistic visions to reality. Psychedelic guitars, hypnotic bass lines and freakedout sounds made this record a must-have for the «Continental Circus» and «Camembert Electrique» fans. One of the most essential French rock albums ever dug out!
Luc Henrion: Galerie. Mellow Records (MMP512). Jan. 2013. Belgian pianist, arranger and producer Luc Henrion, born in Anderlecht in 1954, is better known today as a film and stage music composer. His second, and presumably last, release was his own solo album from 1977, titled Galerie, where he plays all instruments (piano, organ, harpsichord, polymoog, guitar, zither, bass, drums). It blends contemporary piano music and progressive instrumental rock through clever arrangements and mix down. Despite the cover art, Galerie is not a solo piano record and most tracks are based on elaborate compositions for harpsichord, guitar and organ, among other instruments. In its structure and inspiration, the LP draws from Mussorgski's Pictures at an Exhibition, 1874, a series of piano preludes each after an artwork by Russian architect Viktor Hartmann. Track titles in Galerie all refer to an art movement or specific technique and the entire album is conceived as a museum visit.
Humble Grumble: Guzzle It Up. AltrOck Productions (ALT032). March 2013. 2nd album for the Belgian outfit, following the great tradition of Belgian alternative bands such as X-Legged Sally or Fukkeduk but with on top an inexhaustible ironical attitude, mainly referring to Frank Zappa's style. With "Guzzle it up" they follow this path, increasing the quality of the music in every aspects, skill, melodies, inspiration ... A tangible sign of maturity and quality for one of the most original ensembles of the last years.
Humble Grumble: Flanders Fields. AltRock Productions (ALT 016). 2011. Humble Grumble is a surprising Belgian band who has built an original sound mixing skillfully and effectively a number of genres like rock, jazz, folk, prog. They follow the great tradition of such Belgian alternative bands as X-Legged Sally, Fukkeduk. In their unique style you can easily find complex structures, rhythm intricacies, delivered in an expressively melodic vein. Last but not least, Humble Grumble displays an inexhaustible ironical attitude, mainly referring to Frank Zappa's style.
Kayak: Out of this World. InsideOut Music. May 2021. The legendary Dutch band returns with their eighteenth studio album, 15 new tracks spanning 70 minutes of energetic and incredibly diverse material - though still very much recognizable as Kayak. They show Kayak's broad musical horizon, while still deeply rooted in prog. Moving ballads, adventureous epics, solid rock and sophisticated melodies - it's all there, and more. The album will be released as a limited Digipak CD, gatefold 180 gram 2LP + CD & as digital files.
Kayak: Cleopatra: The Crown of Isis. 2CD. After Merlin and Nostradamus, Kayak cast themselves into the third in line, in which the spectacular life story of the last pharao/queen of Egypt will be told, sung and played by five passionate vocalists, a supreme band of dedicated musicians and an all compassing string orchestra.
Kayak: Cleopatra: The Crown Of Isis. CD-S. Street date: 28/09/12. This single presents two tracks; a preview of the album Kayak plans to release in 2013 + a remake of "Symmetry", a song that was written by Ton Scherpenzeel and Pim Koopman, but never before released by Kayak.
Kayak: S/T. Esoteric (ECLEC2336). Street date: 30/07/12. This Esoteric Recordings reissue has been newly re-mastered from the original master tapes, features two bonus tracks taken from the band's 1974 UK single, and a booklet that fully restores all original album artwork with a new essay.
Kayak: See See The Sun. Esoteric (ECLEC2335). Street date: 30/07/12. This reissue of the classic debut album (73) by one of the best Dutch prog bands has been newly re-mastered from the original master tapes, features a bonus track from the band's first single, and a booklet that fully restores all original album artwork with a new essay.
Kayak: Anywhere but Here. Street date: 23/09/11. 11th studio album by legendary Dutch prog band and first album since drummer Pim Koopman passed away in 2009 (he was replaced by Hans Eijkenaar). 14 tracks.
Kayak: Letters From Utopia. New studio album by the Dutch outfit. The current formation with lead vocalists Cindy Oudshoorn & Edward Reekers has been unchanged for four years now. Coming up with a new double album containing 19 new songs and following the footsteps of "Coming Up For Air", Kayak seems to show an unending great vitality. The music may sound rockier and catchier than progressive but their voice is still distinctively Kayak!
Kayak: The Anniversary Box 1973 - 2008. Kayak concluded their successful 35 years anniversary tour with a fantastic concert at the Paradiso, Amsterdam, that was broadcasted worldwide via internet and watched by thousands of Kayak fans from all over the world. The Anniversary Box is due for release late November. It will include a live DVD and two audio CDs of the full concert of Kayak (and Friends) and many extra's such as behind the screen footage and interviews, as well as a double CD, containing the fan's favourite tracks from 1973-2008. This boxset is also available in another form: the fan's 2CD and the DVD (minus the 2 audio CDs of the concert)
Kayak: Coming Up For Air. The Dutch outfit launches a new studio album in January 2008. This coincides with the first concert of the tour in the theatre of Harderwijk. Simultaneously with the new album, Kayak will release a special single-CD with "undecided" as the A-track. This CD will also feature the song "Beat the Clock" which does not appear on the album. Furthermore this "enhanced-CD" will contain rare footage from the 2005 rock opera "Nostradamus - The Fate of Man" with self-made front row images of the second half of the show. The video, with a duration of almost 45 minutes, offers an intriguing look behind the scenes and even in the dressing rooms. Not to be missed by Kayak fans and everyone else who have seen the show.
Kayak: KAYAKoustic Live. The Dutch prog outfit is back live in Hoogezand-Sappemeer (Nov 23rd 2006, Theater Kielzog) and Ermelo (Jan 31st 2007, Theater De Dialoog), the Netherlands.
Kayak: Nostradamus - The Fate Of Man. This 2CD is the newest release by the Dutch band and is an ambitious work conceived as a rock opera.
Kayak : In Concert. This is a double DVD. DVD 1 is Merlin - Band of the Unseen (80mn). DVD 2 is a Greatest Hits (45mn) + Making Of (41mn). Dolby Digital 5.1 Surround. Stereo / PAL.

Mona Lisa: L'Escapade. Musea re-release of their 1st album from 74, enhanced by a new booklet with biographical notes and lyrics as well as 2 bonus tracks from 1973!
Kings of Belgium: Trčs Forts. Off (OPV006). 08/12/11. Sixth release in the P.V. Presents Series and 2nd album for Kings of Belgium, Trčs Fort is a mixute of atomic jazz-punk-experimental-fusion-trash core music. The band is again a trio and what a trio! Pierre Vervloesem ( X-legged Sally, Deus, Flat Earth Society...) is on bass, guitars and sounds, while Gil Mortio ( Attica, Bruno Vansina...) is on guitars. This time drummer is the formidable Swedish virtuoso Morgan Ägren, from former Mats/Morgan Band. The project is based on a free spirited musical approach. There are no compositions as such, the music is therefore totally spontaneous, which makes it heavy, light, rageous... depending on the moods explored by the band.
Lazuli: En Avant Doute. CD + DVD. This French band plays a music somewhere between Progressive rock, song, world-music and electro. They use in bulk Chapman Stick, Warr Guitar, marimbas, vibraphone, percussions, guitars, voice... and the Leode, a surprising mix of a guitar, a synthesizer, a melodic saw and a Martenot wave. Lazuli conceives songs like pictures, mixing colours, depicting the world or repainting it. Words question the wounds of today. The ethereal, outlandish voice swarms with puns describing man in every forming and deforming... they will enchant and bewitch you. The CD has a bonus DVD, compiling over 20 minutes live, a documentary lasting 40 minutes, a small Leode story (with an unmistakable English translation!), the video clip of "Le Repas De L'Ogre" and a slideshow, plus other material. To discover urgently!
Loomings: Hey weirdo ! Soleil Mutant 57. May 2019. 2nd album by the French band from Strasbourg, whose main man Jacopo Costa also plays occasionally with French band Camembert and has collaborated with Italian band band Yugen for a while. The album offers a subtle songwriting from Jacopo on the 11 tracks, with odd arrangements. "Zappaian RIO" (not so far from the recent Camembert album!) could possibly be the best definition of this album. The line-up consists of 2 female vocalists, keys, bass, drums and vibes - plus some guests on various wind instruments.
Loomings: Everyday Mythology. AltrOck Productions (ALT048CD). October 2015. Loomings is a one of a kind musical universe of mingled voices and percussions, acoustic and electronic sounds. Founded in 2012 by Jacopo Costa, an Italian musician living in Strasbourg, the band also includes three classical trained singers (Maria Denami, Ludmila Schwartzwalder and Benoît Rameau) who join their forces to the jazzy groove provided by Louis Haessler (bass) and the percussions and electronics devices controlled by Enrico Pedicure et Jacopo Costa.
Machine Mass Trio: As Real As Thinking. Moonjune Records (MJR 041). Nov. 2011. Originally born as a side-project of douBt, this new trio led by New York born but today British resident Tony Bianco (on drums and loops) and Michel Delville (on guitar, bouzouki and live effects) comprises emerging Belgian talent Jordi Grognard on saxophones, bass clarinet and flute. "As Real as Thinking" is an amazing mix of fiery licks, catchy themes, telepathic rhythms, shamanic soundscapes and processed loops that testifies to the band's compositional flair and extraordinary musicianship. The music is meaningfully condensed, consistently powerful without being overwhelming and will appeal to progressive jazz fans and well as world music and rock audiences with an ear for the unusual. The CD sounds alternately groovy and meditative, trancy and punkish, modern and ethnic, cloudy and clear. It showcases the musicians' seemingly boundless energy and an extraordinary capacity to listen to each other and improvise over insane chord, rhythm and time changes while handling live electronics.


Morglbl: Brutal Romance. Steet date: 05/06/12. Brutal Romance is the fifth release from the intense French instrumental trio with an impossible name! Headed by guitarist Christophe Godin, the band injects a dose of tongue in cheek humor into jazz rock laced with crushing power chords. They have a strong crossover appeal between fans of progressive rock, fusion, and metal. Morglbl has performed at festivals alongside Liquid Tension Experiment and most recently toured the US as co-headliners with Sweden's Freak Kitchen. They are currently planning their fourth tour of the US for late 2012.
NebelNest: Zepto. Cuneiform RUN 234. 3rd album by this French prog outfit with reminiscences of Univers Zéro, Crimson or even the British trio Guapo. Post-punk energy, Zeuhl, dark atmospheres ....
Orgöne: Mos/Fet. Heavy Psych Sounds (HPS132). Street date: 29-05-20. Mos/Fet is the first studio album by the french band Orgöne. Fully self-produced, this first opus reveals a SF mythology mixing 70s pop culture, ancient Egypt, pan-Africanism, spatial and paranormal exploration against the backdrop of Cold War and USSR. Sometimes immersed in the thickness of a burning and hostile desert, sometimes in the depths of space, floating in weightlessness or crossing the Milky Way faster than light, atmospheres succeed one after another and tell you incredible, uchronial, dystopian, exhilarating and bewitching stories.
Richard Pinhas: Tranzition. New album on Cuneiform. Assisted by the computer of Jerome Schmidt, Antoine Paganotti on drums and the violin of Philippe Simon, Pinhas still offers a music made of ghost lights, erratic travelling sounds coming from a never static loop architecture.
Poil: Brossaklitt. AltrOck Productions (ALT042CD). 2014. French progressive band hailing from Lyon, with an eclectic vision covering Zeuhl, math-rock, post-punk, you name it! They play with an incredible energy.
Polysoft: A Tribute To Soft Machine. Another release by Le Triton of a live concert given last year. Not only Hugh Hopper & Elton Dean take part in this project but it also includes some of the best french musicians from the jazz scene: Hammond expert Emmanuel Bex, sax player Pierre-Olivier Govin (known from the group Ultramarine), drummer François Merville, just to name a few.
Groove Unlimited is a new dutch label of electronic music.
Pulsar: Memory Ashes. This is the return of the French band from Lyon, after their last album "Görlitz" was released in 1989. They are producing the album themselves and the French team at Musea will be the exclusive distributor. The album presents a composition in 4 parts (the nearly half an hour long Memory Ashes) and two other tunes: Monks (10' 45") and Respire (8' 54")
Rêve Général: S/T. AltrOck Productions (ALT049CD). October 2015. Debut album for a band including 2 violins, 2 guitars and 2 cellos, opening onto vast and uncharted musical horizons, ranging from chamber-rock to Rock In Opposition. Its members are well-known on the avant-prog and RIO music scene in France and abroad, from Guigou Chenevier (Etron Fou Leloublan) to other members of Volapük (violinist and singer Takumi Fukushima, Guillaume Saurel) and the Austrian band Metamorphosis (Christoph Pajer, Richard Deutsch, Jan Kavan).
Rialzu: U Rigiru. Soleil Zeuhl SZ 16. 2008. With a sole recording done in 1978, this Corsican band achieved to mix their Mediterranean culture (especially those beautiful Corsican vocal melodies) with Zeuhl and even elements of Italian prog rock. The CD comes with 2 live bonus tracks and a short video clip, all dating from 76 or 77.
Scherzoo: 03. Soleil Mutant 43. March 2015. New album from drummer François Thollot & friends. The music is jazzier than the band's previous albums, more melodic too, but still all instrumental. Also includes 3 bonus tracks from François' other project named Dissonata. These 3 tracks, recorded with different musicians, feature hurdy-gurdy and show a different side of his compositions.
Setna: Guérison. Soleil Zeuhl (SZ37). This is the 2nd CD of the band, maybe in a more progressive style than their first. A lot of mellotron and moog around (the latter played by Benoît Widemann - one of the cult musicians from Magma during their mid 70's peak). With wordless vocals by Yannick Duchene (frontman of another Soleil Zeuhl band, Neom), Setna explores here the bright side of Zeuhl, in an almost symphonic way - 4 tracks ranging from 10 to 26 minutes (!) + 2 short bonus tracks from the recording sessions. No doubt, a future classic!
Setna: Cycle 1. Soleil Zeuhl SZ 17. 2008. Finally, THEY released an album! Present on the net for quite some time with mp3 tracks, here's the brand new album by a promising French band whose music has a clear affiliation with Magma but also Soft Machine (Rhodes assymetric rhythm or looped sequences), displaying a lovely quiet power which wins over the listener!
SH.TG.N: S/T. Moonjune Records (MJR046). May 2012. SH.TG.N is the reunion of a six-pack of Belgian musicians from different musical backgrounds: jazz, classical and rock. They are clashing all the uniformity in today's music, do what they want with no restrictions at all, and say it all loud! After some time, trials and tests, the final line up was ready for this live recording, showcasing an explosive chemistry. It is a concentration of the dark, violent energy of metal, with the challenging and exciting structures of contemporary music, and the freedom of jazz. The artwork on the cover says it all: colorful, exciting, with strong contrasts and a playful darkness.
Stabat Akish: Nebulos. AltRock Productions (ALT 026). June 2012. Formerly on the Tzadik label, this French band confirms here their intriguing mix of zappaesque frenzy and humour, eccentric jazz-rock and a pinch of psychedelia. A great rhythm section sustains chromatic percussions, keyboards and winds, with sounds ranging over vintage and acoustic, exhilarating recitated stories built up on musical climaxes. Absolutely amusing and interesting.
Strave: Vision. Soleil Zeuhl (SZ 35). 2012. Here is the awaited reissue of Serge Bringolf's Strave second album, following the reissue of his first last year. The second album presents five new Bringolf compositions, unsurprisingly not unlike those from the first double album. They differ, however, in having a more compact format. Although the first and last tracks are similar in length to those on Strave, the other three are significantly shorter. The inspiration is sourced in various styles, from soundscapes found on Magma's first double LP to scat singing like in Zao's first album or discordant brass reminiscent of the moods generated by early-period Art Zoyd.
Esoteric Recordings will be remastering, repackaging and reissuing (with bonus tracks) the first four Supersister albums in late spring 2008.
Syrinx: Qualia. After their first album "Reification" and a long waiting time of 5 years, the French band from Annecy (Savoy) is now ready with their second opus. The album is strongly conceptual and the compositions haven't lost one gram of freshness. You will enjoy again the intricate guitar lines, the dynamic drumming, the mysterious synth sounds and passionate key flights, the changing rhythms, the beautiful graphic artwork of the booklet and probably a myriad of other things; welcome back to Syrinx world!
Syrinx: Reification
This is one of the most exciting and well conceived projects I've been presented to since monthes. Surrounded by a mystical atmosphere (both the project design AND the music), this musical project has a strong basis in progressive music. The musicians of Syrinx - playing acoustic guitar, bass guitar, keyboards and drums - are not presented on the CD ( the official explanation is that they work together to attain a common goal which bears the name of Syrinx: thus, the name and career of each musician are unimportant) but they come from different bands and I guess that they are close to or similar to those from the french group Nil. The music and the goals are ambitious (ever heard of metamorphic music?). It is definitely worth a listening if you're not afraid of being transmuted. Read more at: www.syrinx-aeon.com


Thork: Nula Jedan. This French prog band from Annecy is releasing here its 3rd album, the previous going back to 2004. This is by far their best, still favouring mysterious atmospheres (but not necessarily dark) formed by keyboard layers or vocoder processed vocals. No doubt they succeed in keeping your attention and interest by clever arrangements and well crafted compositions (change of moods, good place for soloists, unexpected twists and more yet). Oh, I was about to forget: French lyrics! This may delight some and get other to run away but there are here with the shadow of Ange passing by!
Unit Wail: Égarés. Soleil Mutant (SM54). Nov. 2019. This is the 4th album by this Franch band fronted by former Shub Niggurath guitarist Franck-William Fromy. Globally following the same line as on their previous albums, the music is maybe a little bit more climatic and sees the guesting of ex-Art Zoyd member and trumpeter Jean-Pierre Soarez.
VAK: Aedividea. Soleil Zeuhl (SZ49). Sept. 2015. 1st album of this French band whose sound & compos are firmly rooted into Zeuhl. Line-up of guitar, bass, drums, synths, vocals & flute. Vak started in 2008, centered around the prog/zeuhl compos of Vladimir Mejstelman : repetitive patterns, asymetric measures, crafted melodies and emphatic moments. After several musicians changes over the years, further influences completed the melting pot from the progressive metal rhythmics reminding Tool or some of Mike Patton's projects, to experiments echoing the Rock in Opposition scene (Guapo). Female vocalist Aurélie Saintecroix does a great job, her wordless vocals strongly evoking Eskaton's early works. This first album has been recorded between 2011/2014, destined to be issued as 2 EPs (6 long tracks) - which never happened. Vak is nowadays heading towards a new kind of zeuhl with broad perspectives, notably metal & space-rock touches (a 2nd album should be issued in 2016!).
Vantomm