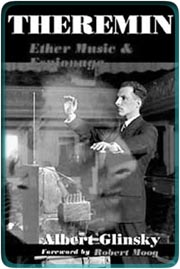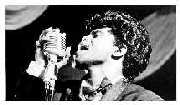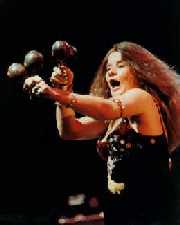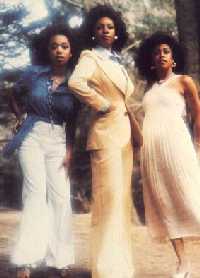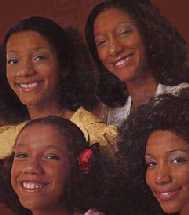 • SOUNDTRACKS• DVDs• ROCK, POP & REGGAE• HARD / HEAVY / METAL


Reggae, soul, psychedelia, plain rock, soundtracks, pop are some of the things you would have a chance to see here. We do not cover those styles systematically since they already benefit from considerable means in terms of distribution and promotion. But it happens here and there that some nicely packaged "unreleased before" concerts succeed in making their way to this place. Enjoy!



3 Hür-El was one of the very few, if not the only one, Turkish groups not doing any covers but only self-penned compositions. They released two wonderful albums that the Spanish label Guerssen is now making available for you vinyl freaks!
+ the self titled album (GUESS057) is their debut, originally released in 1972. A brilliant set of Turkish ethno-influenced folk-rock tracks with a psychedelic feel, some great electric guitar and fantastic Eastern percussion. A very rare album now available again, with mastertape sound and coming with an insert, with liners and photos.
+ Hür-El Arsivi (GUESS056) is their second longplayer which came out in 1976; an absolutely killer album and easily one of the top Turkish ones. It has a more Western feel...Feridun was here infected by fuzz virus and his two-arm guitar (one for guitar, one for saz) will give you no rest. Also there's much more drums than percussion now, so we get an astounding blend of psychedelic rock with Turkish tradition, plenty of distorted fuzz guitar and electric saz. Comes with an insert, with liners and photos.

Acid Mothers Temple And The Cosmic Inferno : Ominous From The Cosmic Inferno. Essence Music (ESS09CD). After a long period of great expectation - the band had been carefully planning this album for us during the last couple of years, Acid Mothers Temple finally debuts on Essence Music with two releases (see also 41st Century Splendid Man Returns)! And what this powerful quartet delivers on Ominous From The Cosmic Inferno is a nothing short but amazing. A super wild, punishingly dark slab of experimental psychedelic hell where fuzz blasted, ultra riffing and hypnotic speed guru guitar chaos - courtesy of Mr. Kawabata Makoto - meet early Amon Düül-influenced druggy, acoustic, mantric folk experimentalisms and eastern drones from below. The scent of sulphur fills the air and brings on the Japanese psychedelic inferno! Presented in our deluxe, sturdy gatefold mini-LP packaging featuring cosmic artwork by Jason Killinger and including a striking pop-up!
Acid Mothers Temple And The Melting Paraiso U.F.O. : 41th Century Splendid Man Returns. Essence Music (ESS010CD). Motorik krautrock rhythms work side by side with interstellar signals, ghostly female voices and analog synths. Bursts of damaged psych brilliance and free guitars open and seal the album, healing the aural wounds for/from the mammoth droney, mysterious and transcendental ambient experience of the title track, built with the aid of a non traditional array of instruments, like sarangi, sitar, zurna and tibetan trumpet. Definitely not of this world! This is one of the many incarnations of the band, a combo also featuring, at the time of the recordings, the beautiful vocals of Cotton Casino and the appearance of Tatsuya Yoshida from Ruins as one of the special guests. As always, monster guitarist and mastermind Kawabata Makoto leads the troup to ensure a safer trip. Originally released as an extremely limited 12" picture vinyl on Tumult Records, this extended CD edition features two extra tracks, new artwork - including a stunning psychedelic painting by Jason Killinger - and comes in our deluxe, custom old school miniature LP gatefold packaging!
Laurel Aitken : Calypso Rock And Roll - Early Mento Recordings. Rumble Records (RUM2011020LP). 15/12/11. Unmissable singles collection documenting the early days of the man the world will always remember as the "Godfather of Ska". Born in Cuba in 1927 but raised in Jamaica, Laurel Aitken played an important role in the growth of the "Mento" music (indigenous Jamaican folk-based music, blending elements of European melody and African rhythm) phenomenon, while the Jamaican music industry was taking its first, hesitant steps back in 1958. This is a must-have for anyone willing to know more on the origins of Rocksteady and Ska.
Laurel Aitken : Boogie In My Bones- Early Steps Of The Godfather Of Ska. Rumble Records (RUM2011021LP). 15/12/11. More of the R&B and early Mento singles by the Godfather of Jamaican Ska. Chronicling his last 12 months before leaving the island in 1960, this collection includes his collaborations with legendary Jamaican producers such as Chris Blackwell and Duke Reid, confirming his calypso leanings, but also anticipating that pronounced guitar offbeat heralding the approach of Ska.
Almamegretta : EnnEnne. Goodfellas (GF2781CD). 09-06-16. One of the most accomplished and celebrated bands in the field of contemporary, unclassified Pop Music. Almamegretta are masters in combining a wide range of elements such as Dub, Funk, Reggae, World and Electronica, all filtered through their own deep southern Italian roots. The band from Naples is now back with a new album, mixed by the Dub Master Adrian Sherwood, who had already been involved in their mid-nineties masterpiece "Sanacore". This new work consists of ten tracks, nine originals plus a well chosen cover of an old Neapolitan hit by Nino d'Angelo transformed into a lovers rock style song. Almamegretta's original line up of Gennaro T Tesone, Paolo Polcari and Raiz is augmented by a great list of collaborators and the result is a strong and multi layered set made of Afro-Funk numbers, Reggae Ballads, and other Riddims, while the British Dub influence remains central within the group's wide sound palette. Also released as LP + 7".
Avvoltoi : Amagama. Go Down (GOD 121). Street date: 04/12/14. This is the new album from 'Gli Avvoltoi', after exactly thirty years since they gave a breath of fresh air on the Italian music scene. It is spanning from the Beat of their early years to more heterogeneous episodes, mixing hard-psychedelic '90s sounds up to the present day with their unique style.
Bandido: S/T. Barnyard (BAR-340). 2014. Bandido is a rare and sought after piece of Mexican funk rock, originally released in 1973. Nearly impossible to find on LP until now, this octet cut only the one classic album and then disappeared. With a ripping horn section and some nice organ work, the band mixes funk, hard rock, jazz, soul, and latin influences in equal measure concocting a beautiful stew that will appeal to a wide range of collectors.
Blue Phantom: Distortions. AMS 05 LP (May 2010). First legitimate reissue with its original artwork for what is mostly considered the best instrumental psych record coming out of Italy. Entirely instrumental, Distortions was released in Italy in 1971, along with a single, and later released in other European countries, among which England, this time with a complete different artwork. Both album and single appeared in Italy on Vedette subsidiary Spider label, and were composed (under his nickname Tical) and played by Armando Sciascia.
Brainticket: Celestial Ocean (ereacd1006). Street date: 28/06/10. Esoteric Recordings continue with releases on their new Reactive imprint, (dedicated to reissues of classic German rock), with the first ever UK CD release of Celestial Ocean by Brainticket. Formed in 1968 by Belgian born keyboard player Joel Vandroogenbroeck, the band broke up pretty quickly and Celestial Ocean comes from a new incarnation of the group featuring drummer Barney Palm and comprising Swiss and Italian musicians. It was recorded in Rome in 1973 and was an impressive Psychedelic rock album inspired by the Egyptian Book of the Dead, later much sampled by European Trance DJs. The album "Psychonaut" is also planned for reissue (ereacd1005) at the same date. It was recorded in Milan in 1972 and was less intense than "Cottonwood Hill", the band's debut album from 71, but was more cohesive
Cilibrinas Do Éden : S/T. Nosmokerecords (0100 & 0100CD). Those recordings were done for Philips in 1973 and feature the Brazilian singer Rita Lee of Os Mutantes's fame, together with her friend Lúcia Turnbull . Never officially released in vinyl or CD, they are now available in a deluxe vinyl format with only 500 numbered copies done. Also available in papersleeve CD in the same amount of copies. This release contains also 2 rare outtakes from Os Mutantes. You will certainly dig this if you like Mutantes: these recordings are a mix of their psychedelic style with some glam-rock freakness. Fantastic professionally remastered sound, unbelievable material for all Os Mutantes fans, and probably one of the best lost albums of Brazilian psychedelia!!!
Circuit Rider: S/T. Klimt Records (MJJ331LP). 16/02/12. This is the ultimate burnout biker-psych masterpiece. Finally repressed directly from tapes to flawlessly restore the cigarette burns, Harley fumes, and cocaine hangovers of the original ride. This is a 40 minute recipe for complete mental breakdown.
Damon: Song Of A Gypsy. Xenos, USA, 2009. Debut album originally released in 1969 by an American gypsy musician who is responsible of probably the rarest and most sought-after psychedelic music album of all time. This album has a totally unique sound, with the "crooner-like" voice of Damon, the omnipresent melodic fuzz guitar of Charlie Carey and truly atmospheric melodies. Deluxe papersleeve edition.
El Petit de Cal Eril: I Les Sangartanes Al Sol (Bankrobber 8429085254528). Triple digipack CD. Coming from Spain, this album follows the best tradition of psychedelic folk: organic and warm sound, experimental loops, traditional flavour, naif sparkles, flutes, xylophones, unclassificable noises....
Factory: Path Through The Forest. Guerssen GUESSCD 021. Street date: 01/04/09. Sixties UK freakbeat legends get a new legit re-release of their complete available recordings (4 tracks appearing on their two 45s, plus a couple tracks taken from acetates and a new mix of "Path through the forest" that includes the original, different psychedelic effects that were supposed to make it to the original release but were dropped out by the MGM label superviser.
Flippers: Pronto Viviremos Un Mundo Mucho Mejor. Guerssen GUESSCD 023. Street date: 01/04/09. One of Colombia's better known 60's & 70's groups. The music on this album is quite special, as it blends psychedelia with progressive sound and soul as well. As an addition, this first ever reissue comes with a killer bonus track from an earlier 45, with a killer sound reminiscent of Iron Butterfly.
Erkin Koray: Meçhul : Singles & Rarities. Sublime Frequencies (SF 067). Sept. 2011. Good news for those of you following this Turkish cult singer! This compilation gathers rarities and unreleased stuff conceived between 1970 and 1977 and not present in his official discography.
Baris Manço: Dünden Bugüne (GUESS054). Planned street date: October 10th, 2008. One of the leading Turkish rock musicians ever and one of the most influent, along with Erkin Koray, Edip Akbayram and Cem Karaca. This is his first longplayer, released in 1971 by Sayan Productions. It's a compilation of tracks taken from previously released 45s, plus the track "Lory" that only appeared on this album. Killer psych rock with strong Turkish flavour, this features Baris' all-time classics like "Derule" or "Daglar Daglar", as well as the brutal wah-wah flooded "Küçük bir gece müzigi" with its infectious drumming that drives mad anyone searching for sampling stuff. Not to be confused with two different releases with the same name that actually have different tracklist and artwork, this is the real album as it was originally released, for the first time having the vinyl reissue treatment for your big pleasure. In addition, this will also include an insert with great shots of Baris.
Mebusas: Blood Brothers. Academy LP/CD reissue (ALP003 & ACD003). Oct. 09. A large and multitalented group, The Mebusas "Blood Brothers" album (1973) reflects the diversity of its members. Elements of soul, funk and psychedelic rock as well as Latin, Caribbean and African music come together in a powerfully unique album recorded in Nigeria. This is the first ever reissue of their only LP.
Ngozi Family: 45.000 Volts. NoSmoke Records (NSO-005CD). Dec. 09. Stunning, rare as hell album from the rich Zambian "Zamrock" scene from the 70's, have you ever heard of this record before??? The Ngozi Family (Ngozi means danger, and dangerous is their music indeed!) were also the band backing Chrissy Tembo on his now well-known "My ancestors" album. They released this one in 1977, and you'll be amazed when you hear it if you're somehow into Hendrix, Black Sabbath, heavy psychedelia or Afro psych-rock. This papersleeve CD release has a surprising high quality sound and is limited to 500 copies only. One of the rarest rock albums of the whole world, get it while you can, as the vinyl version was sold out in a few weeks!!!
Ofege: Try And Love. Academy Records. Released as LP (ALP001) or CD (ACD001) on a New York based label, dealing exclusively in reissues of obscure and unheard albums, here's the debut album by very young high school Nigerian musicians, from 1973. Due to their vibrant combination of sweet harmonies, hooks & fuzz, they would become one of the most legendary Nigerian groups of all time. Available as a high quality virgin vinyl pressing and a deluxe digipack CD, both versions have brand new liner notes with an interview about the recordings of the album. An interesting incursion into psychedelic Afro-Rock!
One Way Ticket: Time Is Right. Guerssen GUESSCD 022. Street date: 01/04/09. Obscure British psych band with producers Brian Carroll and Damon Lyon-Shaw behind. Musically, it's an odd album which ranges from late 60's underground psych in the Chocolate Soup vein to freaky blues-psych not unlike Oliver's "Standing Stone" with some glam-mod-psych and rockin' tunes.
Paroni Paakkunainen: Plastic Maailma. Rocket Records (ROK38). 2010. Prog psych freak experimental rock from 1971. This is the holy grail from Finland with ex-Apollo member Harri Saksala. Also featuring several other important members of the Finnish underground rock scene.
Emmanuelle Parrenin: Maison Rose. Souffle Continu (FFL024CD). Sept. 2022. This reissue of a French experimental folk classic from 1969 is also an expanded edition, presenting two unreleased tracks. Maison Rose is a perfect marriage of tradition and experimentation. On one hand we have the humble and non-demonstrative singing, with melodies which remind us of songs we would sing to calm a child's nightmares, and on the other hand a pronounced rhythmic intensity at times, where the drums in particular reminds us of krautrock legends Faust.
Emmanuelle Parrenin: Pérélandra. Souffle Continu (FFL025CD). Sept. 2022. First CD edition of "Pérélandra", a collection of unreleased songs from the "Maison Rose" era, originally released on vinyl for RSD in 2017. Created from previously unpublished recordings from 1978, 1981 and 1982, Pérélandra is a wonderful array of the experiments so unique to Emmanuelle Parrenin. The experimental tracks have a more composed instrumental form and were conceived for choreography.
Various Artists: Psichedelic Portugal (Lisergic Emanations 021). June 08. From the so long overlooked Portuguese scene comes now this great release: 700 vinyl copies, with insert containing photos, liners and a fantastic remastered sound. You will get some good fuzz & organ from Pop Music Five Inc, dreamy UK styled psych-pop by Plexus and Evoluçao, stunning hard-psychedelia by Ex-Libris, a rare track by the mighty Quarteto 1111, sitar psychedelia by Jose Cid, and much more! Some sung in English, other in Portuguese, but all killers that really make this amazing collection an absolute must have for any psychedelia collector. If you dug the Spanish "Andergraun Vibrations" compilation, be sure to pick this one as it's equally good and following a very similar direction! And don't ask for it in a few years, it will be gone since long! Thóse things have usually a very short life
Psychedelic Turkish Music distributed by Guerssen:
+ 3 HUR-EL (Uç HUREL): Same (WPC6-8462) CD. From World Psychedelia Label. Their first LP, another masterpiece of Turkish psychedelic delight, culled from singles by the three very talented Hur El brothers, and released in 1972 in small quantities on Diskotur.
+ 3 HUR-EL (Uç HUREL): Hurel Harsivi (WPC6-8463)CD. Their second album and a masterpiece of Turkish psychedelic freakbeat delight, recorded between 1970 and 1975. It has the heavy hashish sound-fuzz guitar, empassioned vocals and eastern percussion-that makes Turkish psych so savoury to the rest of the world.
+ Erkin Koray: Elektronic Turkeler CD. First released by Dogan Plakcilik in 1974; terrific heavy Eastern raves and drones from Turkey's legendary freaked-out psychedelic guitar guru.
+ Les Mogul: Danses et Rhythmes de la Turquie (WPC6-8460) CD. A strange collection of melodic crypto-folk instrumentals with a weird Zombies/Animals touch, recorded by the biggest selling group in Turkey at the time; this record won the coveted Grand Prix du Disque from the Académie Charles Cros.
Rice, Victor aka Strikkly Vikkly: Volume 1. Brainlab Groove (BLGR005LP). LP + Download. 18/12/14. This LP marks Strikkly Vikkly's full-length debut, 15 years after the release of the self-titled single on the Version City Dub Clash compilation (Stubborn Records 1999). Producer Victor Rice (a.k.a. Vikkly) brings 14 tracks ranging from downtempo drops to insistent steppers, all shrouded in the Tape-Saturated Timbres, the Shimmering Echoes, the Polyrhythmic Delays and the Rude Reverb Reports that fans have come to expect from this techno-throwback. All 14 dubs are performed live on the mixing desk (in at most five takes). All instrumental arrangements are live improvisations, choices made in real time. What you get on this record are the favorites from each session. This release has collaborations with: Cedric Brooks (JA) & Kevin Batchelor (US), Uzimon (US), King Cobrizo (AR), B NegÒo (BR), Pitsh· (AN), Ticklah (US), Brother Culture (UK), Mr T Bone (IT), Tommy Tornado (NL) Chris Murray (CA), and the Japonicans (JP).
SJOB Movement : A Move In The Right Direction. Academy LP/CD reissue (ALP002 & ACD002). Oct. 09. Deep and spacy Afro-Funk rhythms from heavy weight Nigerian musicians Spark, Jonnie, Ottay and Bolla, veterans of Sonny Okosun's Ozzidi Band; these artists branched out in 1974 in a heavier, more personal direction. First ever reissue of this psychedelic Afro Funk classic!
Spirit of the Matter: Zuble Land. Musea Parallèle (MP3208). Sept. 2010. Formed in 2007 by Ian Marek (Guitar, violin & theremin), El Jibi (Keyboards & electronic instruments) and Remi (Drums), Spirit Of The Matter plays an improvised psychedelic music, enhanced by an important overdub work in studio. The band has begun to meet a wider audience on the psychedelic rock scene, through a diffusion on Internet of the opus "Le Miroir A Trois Faces" that brought a very personal color and a real identity to the band. The latter claims a filiation with underground rock of the Sixties, Krautrock (CAN especially) as well as the experimental music and the psychedelic excentricities of the Seventies. "Zuble Land" presents an initiatory trip through cosmos and the exploration of an imaginary planet named Zuble. The only vehicle used here is the strength of a music and sounds that really take you elsewhere...
Stone Harbour: Emerges (74). US Basement psych with two multi-instrumentalists creating a melancholic dreamlike state with songs fading in and out of the speakers, cavemen drums, primitive electronics and murky fuzz lurking in the background. The booklet includes lyrics and notes; the disc has a handful of previously unreleased tracks from 1975 sessions as bonus tracks.
Sun Dial: S/T. Headspin Records (HSLP316). 2010. Limited edition (400) in black vinyl, housed in a cover designed by Hugh Gilmour (famous for doing covers of cult albums in the 70's. The highly regarded UK psych-rock outfit Sun Dial is fronted by founder/ guitarist/singer Gary Ramon and ex-Chapterhouse bassist/lyricist Russell Barrett. This certainly is their most heaviest album to date. The sound has been stripped down and the band's now a mean 3-piece , quitar/vocals, bass and drums, no keyboards on the album! Fits straight into the stoner/heavy psychrock genre.
Sunforest: Sound of Sunforest (ACLN 1012). UK acid folk from 1969 with a popsike feel, sporting harpsichord and (somewhat) medieval-tinged arrangements integrated into electric and acoustic folk-esque tunes. This reissue includes a 20-page booklet with additional insider information on the band, as well as lyrics. Licensed from Decca/Universal, UK.
Tobruk: Ad Lib. Cash Box (CB501). Tobruk was formed by some North-American guys living in Brazil and this wonderful album got released in 1972 on the Cash Box label. It's a pretty good psychedelic album with an astounding, original sound based in fuzz, organ, psychedelic effects and an eerie atmosphere. It's completely sung in English as well. 500 copies vinyl reissue and 500 papersleeve CDs, with remastered sound.
Terlazzo, John: Honor Among Thieves. May 09. Beggar Recordings. Loner psych-folk from York, PA, private pressing from 1983, whose about 300 recently unearthed sealed, mint archive copies of the original album have been recently put on the market! Between folk rock and a songwriter style much influenced by Leonard Cohen. Last chance for a good deal, as copies still reach high prices on internet auctions!
The Snail Knows And R.Sawake: How to Fail Twice (SHAME 03 CD). 2011. Behind this weird title is a project born from the ashes of Muzak, an Italian band from Salento applauded for the wonderful, imaginative "In case of loss, please return to:" from 2006. The musicians are Henry Russell (vocals, keyboards), assisted by Alberto Piccinni (guitar), Antonio Palumbo and Fabio Magistral (the latter well-known music producer in underground areas). "How to fail twice" is a sound experience for strong stomachs and hearts, and for Syd Barrett fans, with lots of Floydian references, including psychedelia, ambient and electronic, including acid narcosis guitars and flowing strokes of piano. The old Syd would be at ease.
Underground Failure: S/T. Black Light (GS 1002). Swedish underground counter-culture monster album from 1971, originally released as a private pressing of 150 copies, never sold at shops at the time. These bunch of freaks were clearly influenced by Dylan, early Velvet Underground and The Fugs but they came with a sound of their own. Stoned/druggy atmosphere alternating from acoustic/acid-folk tracks to devastating fuzzed out ones. Limited to 500 copies, with remastered sound in nice papersleeve mini-lp replica.
Warlus: Songs. Guerssen GUESSCD 024. Street date: 01/04/09. Released as a private edition of only 200 copies in 1977 on the "Joint" label (but recorded two years earlier, in 1975), Warlus "Songs" could be regarded as the king of all French 70's obscure private pressings. Warlus was the brainchild of young musician Richard Maubert, who created a mini-masterpiece of twisted, melancholic fuzzed-out psychedelic-pop, with a charming homemade sound/production and druggy atmosphere. Sung in English, this is a very special record that will appeal to both psych afficionados and fans of 70's DIY weirdness. The reissue includes liner notes and pictures. Carefully remastered from a clean original copy (mastertapes were lost in time), and done under permission of Richard Maubert.
Wisdoom, The: Hypothalamus. Heavy Psych Sounds (HPS015CD). Digipack. Street date: 13/02/14. The Wisdoom is a doom/sludge/heavy psych band based in Rome (Italy) and formed at the end of 2010. This is their first full length album, with 4 brand new songs for 45 minutes of pure ecstatic violence through a desperate and lysergic trip over sleep phases.
Pari Zangeneh: The Series Of Music For Young Adults. KS label (2011-KS). Absolute mega-rarity, an incredible discovery and the ultimate folk-psych artifact unearthed directly from Teheran!!!! Female vocalist Pari Zangeneh recorded this really amazing album in 1976 with a full backing band, covering a number of traditional Persian folk songs and giving them a lovely psychedelic flavour. Beautiful strings, flutes, really charming and tasty drumming, some organ and orchestration, percussions.... A truly fantastic album, and one of the rarest folk-psych records ever to file along other obscurities as Book of Am or Mellow Candle!!! Limited deluxe vinyl reissue in 180g vinyl and thick cover (same type as Shadoks or World in Sound), 350 hand numbered copies. Limited papersleeve CD reissue, beautiful mini-lp replica and only 500 copies.

--------------------------------------------------------------------------------------------

Andergraun vibrations! (HCD-666,Extradition Hundergrum) documents the unknown Spanish underground psychedelic & progressive scene from the early 70's. 16 tracks recorded between 1970 & 1978 and taken from super rare 45s, some of them originally released as private, tiny pressings with only a handful of copies actually known. But don't panic, this is not boring r&b, scratched acetates or lame garage-beat cover versions. Here you'll find wild garage psychedelia, proto-prog sounds and trashy hard-rock full of screaming Spanish & English vocals, swirling Hammond organs, loud drums, fuzz & wah guitars, proggy flutes and more psych mayhem. It comes in a jewelcase housed in a beautiful outer carton slimcase and features a large 20 pages color booklet with detailed & updated liner notes (written in English & Spanish), rare pictures & carefully remastered sound. Tracklisting:

1. Expresion: La luz del fin del mundo
2. Madera De Ciprés: Lejos de aquí
3. Galaxia: La noticia
4. Xetxu: Xohana Parte 2
5. Skorpis: No hay tiempo para creer
6. Ibiza Sound: Ad-Lib Parte 2
7. Modificacion: Across the time
8. The Matches: Eo Santana
9. Unidades: Much more
10. Shock: No se puede ser Superman
11. All & Nothing: Underground Vibrations nº2
12. Ciclon: Mr Mague
13. Albert Band: Ella tiene el cabello rubio
14. Rudy Ventura: Soy un soñador
15. Skorpis: The somnambulist
16. Piñonate: Anídame


V/A: More Andergraun Vibrations. Hundergrum Records H-888. After the great sucess of the three Andergraun Vibrations vinyl comps (all sold out except the recently issued Volume 3), here comes the second CD on Hundergrum Records, which contains the second side of the long out of print Volume 2 LP ("Psychedelic Hard-Rock from Spain 1970-78") and Volume 3 LP ("Spanish Psychotronic Brain Damage 1967-75") in its entirety. 18 ultra-rare tracks taken from mostly small and private labels. Even included are a few South-American artists which recorded in Spain at the time. It features a carefully remastered sound, an amazing full-colour 28 page booklet with detailed and updated liner notes in English/Spanish about each band and rare pictures, most of them taken from the archives of the bands involved. From wild garage-psych to primitive hard-rock and exploito psych, it's all here! You'll find the rarest Spanish groove-psych library record ever!
Andergraun Vibrations! Vol. 3: Spanish Psychotronic Brain Damage, 1967-1975. Hundergrum Records H-3003. LP. Andergraun Vibrations is back! This third volume is choc full of ultra-rare tracks taken mostly from Spanish small and private labels. From wild garage-psych to primitive hard-rock and exploito psych, You'll get the rarest Spanish groove-psych library record ever. It also features an amazing 8-page magazine styled insert with detailed liner notes about each band in English/Spanish (including the story behind the legendary The True, told for the first time after tracking down the only surviving member) and lots of rare pictures, some of them taken from the archives of some of the musicians involved. Vinyl Pressing strictly limited to 700 copies! Due early September 2008.


PSYCHEDELIA!: A bunch of releases

- 13th Floor Elevators: Up On The 13th Floor. Witness Rock PG 1212. Featuring the yelping vocals and visionary, occasionally demented lyrics of Roky Erickson, the 13th Floor Elevators were one of the original acid rock bands. This Witness CD brings us rare unreleased demos, live tracks, and B-sides. It also includes the original take of "You're Gonna Miss Me."
- 4 Levels Of Existence: S/T. The first ever official CD reissue of an album that many people consider to be the best Greek psychedelic album ever recorded, a belief that would mean that the Four Levels of Existence LP would supercede albums by artists like Axis, Aphrodite's Child, Socrates, and George Romanos. We'll let you decide the argument, for of one thing there is no doubt that this is tremendous hard edged psychedelic/progressive material, originally released in a very small quantity by the private Venus label from 1976. This carefully documented reissue contains the entire Four Levels of Existence LP (its reissue debut), the only recordings they ever made. A twenty-four page booklet includes historical background on the Greek music scene of the early 1970's, details of the band's past written by Alatas, rare photos of the group, as well as lyrics to all the songs in both Greek and English. This CD edition is very strictly limited to 1,000 copies.
- Aardvark: S/T . Universal. Papersleeve. Psych/Prog/Folk. Reissue of classic Deram album by keyboard dominated progressive rock band from the UK.
- Agamenon: Todos Rien De Mi. CD / LP (GUESSCD005 / GUESS025). Hippie group from Madrid, this is no doubt the most acid psychedelic rock album recorded in Spain in the 70's. It is their sole album, originally released in 1975 on the Explosion label and a very rare and collectable item. This first ever reissue comes with an insert with some never-seen-before pictures and infos about the band, plus a repro of a very rare band poster. Dig the cover artwork too!!! CD has no poster but a booklet with pics and infos. Slimcase edition.
- Agincourt: Fly Away. Acme/Lion. 1st official issue of this much-loved album of Moody Blues-influenced home recordings from around 1970, from the fertile minds of psychedelic-folk masters Peter Howell and John Ferdinando
- Aguaviva: Cosmonauta. Wah Wah (LPS 027). Really amazing and obscure LP by this spanish band led by legendary producer Manolo Diaz. A mixture of avantgarde and serious composition with pop instrumentation, this is a a really amazing lp which borders the outer-space exotica field.
- Amigos De Maria: Rock (UM 010). Absolutely incredible Chilean group who recorded this amazing album in 1968, though it wasn't released until 1973. This is top-level, perfectly produced garagey psychedelia with wild, pounding drums, great aggressive guitar riffs plus weird and demented vocals!!! Definitely one of the best South American albums from the psych era. Two tracks sung in Spanish, rest in English. First time on CD.
- Ana Y Jaime: Es Largo El Camino. Amort (Amort 002). Psychedelic fuzz dance, protest song, orchestrated or cool organ-drenched 60's pop. Colombian youngsters Ana y Jaime were only 15 and 17 years old when recording most of the songs on this CD, in the very late sixties.
- Andromeda: Originals (SJPCD187). Release date: 03/10/05. Now released for the first time ever in its original form, remastered from the original acetates is one of the classic heavy psych, underground albums of the 60's. - Ashkan: In From the Cold. Universal. Papersleeve. Psych/Prog/Folk. Heavy Psychedelic Blues Rock from the UK. Frantic driving guitars, harsh vocals and pounding drums
- Arco Iris: S/T. BMG (1970). Debut album now reissued on mini LP format. Arco Iris travelled a very original and enriching musical path in search of their own brand of Folk Rock and Psychedelia.
- Attack: Complete Recordings 1967-1969. ACME/Lion. Due to release 02/05. 15 tracks of essential UK freak beat/psych, with hard-edged, sitaresque guitar, great vocals and prominent organ; includes both sides of their five recorded singles (four were released), plus five additional tracks; in the band were a certain Alan Whithead who left the group to form Marmalade, another known name in the person of Davey O'List who joined the Nice and the rest of the band evolved into the great Andromeda
- Bulldog Breed: Made in England. Acme/Lion. First official issue, taken from the original Decca master tapes, of this amazing mod/psych/freakbeat rarity from 1969, featuring members of T2 and The Flies.
- Miguel Cantilo Y Grupo Sur: S/T. (GUESS 029). LP. Argentinian Miguel Cantilo joined a hippie community in the fall of 1972. There he wrote many songs together with Kubero Diaz (La Cofradia de la Flor Solar), incredible hard-psychedelia with a slightly folk flavour at times. This is its first vinyl reissue ever and the sound has been taken from original mastertapes resulting a much better sound than the original!!! It's limited to 500 copies and comes with the gorgeous original gatefold cover.
- Chico Magnetic Band: S/T. No Smoke (NS003LP/CD). Chico Magnetic Band's eponymus album, released by French Vogue subsidiary Box Office label in 1971, defines the term "Heavy Psychedelia". These bunch of freaks, leaded by Algerian born Mahmoud "Chico" Ayari were clearly influenced by The Jimi Hendrix Experience but somehow they created a music of their own: violent, trashy, stoned as hell heavy psych featuring demented vocals, furious guitars, loud rhythm section and mindblowing studio effects including phasing, backward tapes, weird & groovy electronics... Eight killer tracks including their insane fuzzed-out deconstruction of Hendrix "Crosstown Traffic" and other cult classics. This reissue includes a good number of bonus tracks (6 on the vinyl, and a total of 8 on the CD making their complete recordings). Features an insert with full band story and rare photos. Limited to 600 copies on vinyl and 500 papersleeve CDs, both including the insert.
- Christopher:What'cha Gonna Do??: deluxe LP reissue of one of the absolute rarest American psychedelic LPs of the 60's. Lion Productions. A rather expensive one too .... BUT highest quality mastering and pressing (done at Acoustech Mastering/RTI in California); the resulting LP is housed in a poly-lined sleeve, itself inside an ultra-heavy 1960's Project label style gatefold jacket, itself in a loose-fitting plastic sleeve. Top of the line pressing all the way. Limited by license to exactly 500 copies!
- Classical M: Bad Guys: The Complete Collection (1967 - 1970). Lion Productions (Lion 603). Odd French trio with an offbeat sense of rhythm and harmony, a complex intertwining of voices and perhaps more than anything, an unusual practice of trying to play all sorts of instruments - be they electronic or traditional!
- Clepsydra: In Other Sunsets. M.P. Records MPRCD055. This is the long awaited second album by the Italian trio, a group that seems to be directly influenced (from the music Heaven) by Syd Barrett & Jerry Garcia..... Their original psychedelic formula is boosted in this new album with even more capturating sounds with the use of an Hammond B4, synthesizers, violin and trumpet. A real "trip" in a native American land full of magic and enchanted visions.
- Clepsydra: Second Era of Stonehenge. M.P. Records MPRCD050. The Clepsydra project started in may 2002 when Fabio Di Gialluca and Danilo Ricci decided to form a rock trio (in the vein of Jimi Hendrix Experince): Filippo De Rubeis joined them at the beginning of 2006, after many changes. Their music is not hard at all to define: they make rock, classic rock of the 70's, and the CD is dedicated to the memory of Syd Barrett, who really inspired all their work. Moreover, to add more prestige to the beautiful songs, Fabio Liberatori plays the Hammond Organ and the Memorymoog........not a bad debut album at all!
- Cosa Nostra: Same (WPC6-8469) CD. Heavy duty rare Latin funk psych album recorded in Mexico City in 1971 and their English language debut.
- Some songs stuck in my mind (Crap1020). Fantastic new compilation on the same label (Crazy Apple Boutique) who released the great "Neurotic Reactions" compilation last year; it features 18 rare tracks taken from obscure 45s by worldwide bands from the 60s & 70s that will satisfy the most hardcore crate-diggers, compiled for the first time. Brazilian fuzzed-out insanity, psychedelic grooves, Spanish freakbeat, Mod dancefloor smashers, French psyche-sound, Italian groove-a-delic, moody USA garage, Euro hard-rock funkiness, raw garage-psych ... it's all here!
- Dome La Muerte And The Diggers: S/T. Go Down (GOD 019). This is a sophisitcated record, full of melodies and guitar vituosisms, as well as psychedelic dilatations, a creative and hot work which comes from the roots of rock and that asks for revenge. The band's leader is Dome la Muerte, founding member of the legendary band CCM.
- Ersen: Dünden Bugüne. Underground Masters UM 005. A very sought after album by psychedelia collectors in all the world, which contains Arabian flavoured psych-rock with complex drumming and some great fuzz assaults.
- Extradition: Hush. Guerssen GUESS 036. LP. It was 1971 when the rarest, and probably most wonderful Australian folk album of all times was released. The trio Extradition recorded this monsterpiece, Hush, and got it released on the Sweet Peach label. It is a very highly regarded album by worldwide collectors and fans of folk, psychedelia and progressive though it's basically acid folk music alone. It's so fragile, so rich, so beautifully done; there's a large and impressive list of instruments used here like piano, harmonium, harpsichord, bamboo flute, dulcimer, triangle, glockenspiel, guitar, violin, tablas, etc, and the beautiful female vocals round up the whole set. Nice reissue with remastered sound and insert.
- Extradition: Hush. Vicious Sloth. CD (VSC-016). First official re-issue of this classic messed up Acid Folk LP from 1971. Messed Up because it "mixes the delicate, acoustic textures of English folk music with subtle jazz and Eastern elements". Brilliant digital remastered edition with 6 bonus live tracks from Sydney Folk Festival, March 1970. Concise band history and liner notes in a 16 page booklet.
- FIRE: Could You Understand Me. Skyf Zol label. Psychedelic album by 3 guys from Yugoslavia but living in the Netherlands. First issued on the private Killroy label in 1973.
- Five Day Rain: S/T. Nightwish (NWR005). This CD is the very first legit release of the Five Day Rain rare album. The NWR CD edition has been realized with the contribution of Rick Sharpe, founding member of the band. The record has the original track-list running order and further includes a few bonus tracks, a Bob Dylan cover (Too Much Of Nothing) and four other outtakes recently completed by Rick with the originally missing vocal parts. A 12 pages booklet displays rare photos and the band's history, while the beautiful cover artwork is a John Hurford illustration. Five Day Rain were a UK psych monster from the early 70's, formed in 1968 as Iron Prophet, a rather heavy trio.
- Folkords: Release the Sunshine. Pacemaker PACE 047-LN. Dreamy pop/psych released in 1968 by the independent Canadian label Allied Records.
- Friends: S/T. ACME/Lion. Folk/psych album from Peter Howell and John Ferdinando, musical brainchildren behind Ithaca, Agincourt, Alice Through the Looking Glass, and Tomorrow Come Someday. An album so incredibly rare (only a single acetate exists), that many collectors have doubted the album's existence until now!
- Genesis .... wait! It's not the super prog band you're thinking of! This Genesis comes from Columbia and they released a bunch of lps, of which two are about to be reissued late June 2007
+ the self titled album, their 2nd (GUESS 034), was recorded in March 1974 and released by Famoso (a Codiscos sub-label). It's a record that is still unmatched in its field. Flutes, acoustic, electric & 12 string guitars, percussions, bass, occasional harmonica and brilliant vocals offer an unusual and charming sound in the folk, rock & psychedelic veins, but always with a wonderful Andinean folk feel.
+ Yakta Mama was released one year later in 1975 and followed the same direction than their second.
This is the first ever reissue of such wonderful albums and it's a limited edition of 500 vinyl units only, coming with insert featuring liner notes and pictures. A CD version will also be released later this year!
- Gualberto: Vericuetos. Warner Spain. 76 and 2nd album by a true master of flamenco psychedelic prog!
- Hardal: Nereden nereye! (UM 008). Hardal was the most important prog group in late 70's Turkey and recorded this, their first album, in 1980. It's a very special album, as it really doesn't sound like any classic progressive group, we'd say. It has good fuzz guitar work, nice synths, even some piano and some pop hints. A very nice album that finally gets its CD reissue, for the first time.
- Hell Preachers Inc. : Supreme Psychedelic Underground. Wah Wah (LPS 025). Very close to the sound of "Shades Of Deep Purple", it contains some great Hammond works, guitar pyrotechnics with loads of wah wah and distortion and psychedelic vocals. The whole album is a sonic blast that will appeal to fans of Deep Purple, psychedelic hipsters and of course general collectors and afficionados.
- Hootch: S/T. Hummingbird HMCD1001. Originally released in 1974 on the Pro-gress Records label, this mysterious LP offers a blend of great experimental psych and mindblowing guitar jams. It was recorded as a high school project, and mainly given to friends at time of release, so very few copies were pressed and locally distributed in homemade purple silkscreened sleeves. Fuzz Acid and Flowers gives it an R3 rating for rarity and it is now released in CD format for the first time ever. Papersleeve edition of 500 copies, remastered sound.
- Isolation: S/T. Desolation (DL001). 12-string guitar, electric guitar, violin, flute, piano, bass and great vocals... reminiscent of UK folk-psych legends Ithaca, this album was released in micro-quantity back in 1973.
- John's Children: The Complete John's Children. Voiceprint VP365CD. This double compilation brings together the best of the bands material together on one double CD. Also included is the material contained on the famous Orgasm album including the track "Just What You Want-Just What You'll Get" which features a guitar solo from Jeff Beck. For all lovers of British Psychedelic music this anthology from John's Children will be the final word on the band containing as it does all the relevant tracks, which have all been remastered for this release.
- Krzysztof Klenczon: Trzy Korony. Underground Masters (UM004). Originally released in 1971, this CD features up to 15 hard-psychedelic-rock tracks with plenty of terrific wild fuzz guitars. Krzysztof Klenczon was one of the most important musicians in the Polish 60's & 70's rock scene and member of the well-known psychedelic 60's group Czerwone Gitary
- Erkin Koray: Tutkusu. Underground Masters UM 006. 4th album by Turkish psych guru. Eleven original tracks (two sung in English, the rest in Turkish) that will delight your ears.
- Erkin Koray: S/T. Istanbul Plak, IPCD002. Absolutely over the top debut album by Turkish psychedelic guitar guru!!! This is the rarest of all Erkin albums but also the rarest Turkish psych album ever. A total masterpiece and a must have album for any psychedelic head!!! Turkish pressing with 4 bonus tracks and different artwork than the original.
- La Mosca (The Fly): Npk2 (GUESSCD 003). First time ever reissue of this rare and obscure psychedelic gem from Spain (1970), with fully remastered sound. This is psychedelic rock with great Hammond organ work along with fantastic guitar and vocals. Also available on LP.
- Les Fleurs de Pavot: S/T (UM 009). Originally released in 1968, the now impossible to find self titled album by Les Fleurs De Pavot is considered as the first psychedelic/hippie record from France. An explosive mix of psychedelic pop, yeyé music & bizarre studio experimentation featuring 12 superb tracks full of fuzz guitars, groovy vocals and swirling organ with very explicit drug related lyrics.
- Limonada: Limonada. Lion Productions (Lion 607). Born from the ashes of legendary candombe/beat group El Kinto, one of the best-kept secrets from Uruguay's musical mythology is nevertheless the group of musicians who recorded one album as Limonada in the middle of 1970. It is a strange record, with backwards tape splices, abrupt song changes, yet at the same time it is absolutely accessible and very groovy, in a Tropicalia sort of way. This carefully researched reissue contains the entire Limonada LP (its reissue debut), supplemented by an extended live bonus track. The sixteen page booklet includes historical background on the Uruguayan scene, details of the band's past, plenty of photos, as well as a brief overview of the legendary Sondor label.
- Mott The Hoople: Family Anthology 2-CD set (SJPCD196). Release date 04/07/05. This 2CD set released with the bands full co-operation and participation is the ultimate MTH release with two MTH tracks from 1969 and 1970 included which have never before been released.
- Mr. Toytown Presents Vol. 2: Nightmares At Toby's Shop ...Obscure Psychedelic, Popsyke & Progressive Pop 45s, 1968 - 1974 (Toytown Recordings TT- 2002). An impressive & eclectic selection of obscure & neglected 7"s (Singles), featuring bands from all around the globe but mostly from the old continent: Spain, Netherlands, UK, France, Germany, Switzerland, Yugoslavia, Italy, USA, Brazil. 23 tracks with remastered sound, beautiful sleeve design & booklet with informative liner notes about each band. Limited to 500 copies
- The renewal of American psychedelia has one name! No Neck Blues Band. With their album "Nine For Victor", released on the Victo label, those protégés of Sonic Youth have started since the mid 90's to create a cult status around them, appearing and giving concerts in the most unexpected places - roofs or New York parks -, picking and mixing blues, Indian music, Kraut rock and free jazz. This record presents them live at the Victoriaville festival in Canada on May 21, 2005.
- Odyssey: Setting Forth. Lion Productions (Lion 601). One of the 10 rarest and most sought after US psychedelic albums is available again: painstakingly remastered, repackaged, and ready for true psych fans to devour. This is truly one of the cornerstones of underground psychedelic music, recorded in 1969, released in an edition of fewer than 100 copies, and impossible to find as it only came in a plain white cardboard sleeve. A LP version in heavy cardboard gatefold jacket will be available in June.
- Odissey: Live at Levittown Memorial Auditorium: 1974. Lion Productions (Lion 602). A live recording that was never really meant to be, recorded by Odyssey's sound engineer on a portable cassette recorder, and recently unearthed! Bonus tracks include three "basement recordings" from the "Setting Forth" era, two untitled originals that never made the album, plus the band's version of "Whiter Shade of Pale".
This disc is rough sounding and will probably only appeal to fans!

- Os Brazoes: Same (RGECD 5333) CD. Rare and super psychedelic Brazilian album from 1969, with lots of fuzz guitar, wah-wah and some bossa influences. Os Brazoes were the backing group for Gal Costa in her early psychedelic days!
- Pearls Before Swine: The Complete Esp Recordings. ESP 4003. The two albums from 67 (One Nation Underground) and 68 (Balaklava) are reunited for the first time on one CD. For all fans of acid folk and US psychedelic rock.
- Pererin: Tirion Dir. Guerssen GUERSS033. LP. Finally the third album of Welsh folk-psych-prog legends Pererin is made available again. 6 & 12 string guitars, bass, mandolin, synths, mellow percussions, flute ... this might well be the folkier of all their albums, but there's still a strong progressive feel on it and some killer electric guitar leads. This is the last of the band's vinyl offerings, it was released in 1983 and was followed only by their last work that was only released on cassette. This brand new, first ever reissue of this wonderful album, is licensed by Arfon Wyn and comes with a replica of the original insert as well. Strictly limited to 500 copies. Expected price
- Pererin: Haul Ar Yr Eira. Face the dawn FTD001. The debut album by this unknown Welsh group is one of the most exciting folk-rock-psych albums from the UK. It was released in 1980, fully sung in Welsh language by both male and female singers, featuring many celtic influences and adding some great electric lead guitar, as well as great flute and violin work. Great original artwork as well!!!
- Pererin: Teithgan. CD/LP (GUESSCD004 / GUESS024). Awesome second album by Welsh psychedelic folk-rockers Pererin. Traditional Welsh folk meets rock with psychedelic guitar leads, flute, male/female vocals... This was originally released in 1981 on the Gwerin label and for many it is their best work, definitely their rarest one. Exact repro of the original, including the insert. Definitely one of the best albums of the genre, another superb rarity brought to you with a legit reissue by Guerssen. CD comes with booklet, jewelcase with outer carton slimcase cover
- Plastic cloud: S/T. Pacemaker PACE 046-LN. In 1968, the Plastic Cloud recorded, quite simply, one of the greatest psychedelic albums ever made. This is one hip album, full of catchy melodies and hippie harmonies, as well as some of the most superb (and trippiest) fuzz guitar ever recorded. Essential psychedelia! The LP version in heavy cardboard gatefold jacket will be available in June.
- Prentice & Tuttle: Every Loving Day (UM-1001). 2nd album (1972) of fragile psych folk music with strong rural Americana feeling by a duo originating from Boston. Reissue by a new French label. All reissues will be on CD only with remastered sound and 8 page booklets
- Ptarmigan: S/T. Lion Productions (Lion 609). First official release of this cult favorite, an album overflowing with brooding, mystical, Eastern-influenced hippie psychedelia dominated by long and largely instrumental tracks, all based on a complex interplay of recorder, hand drums and acoustic guitar. Ptarmigan recorded the basic tracks for what would eventually become their only album in Vancouver, B.C. during the fall of 1972. It then took the band's producer and manager, renowned flautist Paul Horn, more than a year to find a label willing to release such unusual music. Finally, in 1974, Columbia Records released Ptarmigan's album to critical acclaim, and minimal sales. The music of Ptarmigan is deep and authentic, and sounds best when meditating on a landscape, an emotion, or a bottle of wine. Sometimes it is free-flowing and jazz-oriented; at other times it has the mystical feel of a shamanistic ceremony, with its oriental or South American harmonies. This reissue comes with a 28-page booklet that includes lyrics, liner notes from the band, and a multitude of photos and historical mementos.
- Raven Sad: We Are Not Alone. Lizard 0063 CD. 2009. With Pink Floyd and No-Man psychedelic influences Raven Sad second CD stands as an intimistic effort. Samuele B. Santanna is the leader and together with the help of the sax of Gilberto Giusto manages to recreate a fantastic psychedelic atmospheres. Glimpse of ambient and electronic music but dipped into a dark-progressive folk atmosphere. Other influences: Tangerine dream,Ozric tentacles and Porcupine Tree.
- RIP KC: Spingüolf. Alone Records (AR021). The songs on this album are as stylistically free as its title suggests. Burying any labels and classifications and allowing the subconscious to flow, RIP KC have always had a clear objective during rehearsals as well as during recording: preserve on tape the musical crossroads where, halfway through this decade, they are currently standing. Psychedelic Rock.
- Teddy Robin & the Playboys: The in sounds of Hong Kong!!! Underground Masters (UM003). CD compilation of the coolest tracks by Hong Kong's sensation, Teddy Robin & the Playboys, who released 4 albums, one double album and a big number of 45s between 1965 and 1969. Their music ranged, during all the time they were active, from 60's pop, beat, garage to fuzz-punk and psychedelia.
- Rick Saucedo: Heaven Was Blue (UM-1002). Loner psychedelic, melodic debut album that was originally released in 1978 on the Reality label in the USA. If you like Michael Angelo, Joe Peace or Bob Trimble, don't let this one pass by!!!
- The Savages: Black Scorpio & Live (RB2450). Probably the best and better known Indian garage & psych group from the 60's & 70's, The Savages released two albums, both of them put together here in this CD. First was "Live", from 1969, and second was the potentially sought-after "Black Scorpio", which stands as one of the rarest collector items of the Asian psych-rock scene.
- Ananda Shankar: Ananda Shankar and his music. FASS Records Fass OS55. Much sought-after sitar psychedelic album from India, 1975. Psychedelic breaks and beats at its most beautiful, and for the first time on CD.
- Space Debris: Elephant Moon. DIY. Space Debris is a German band whose music will transport you back 30 years to the pioneering days of krautrock and progressive influenced psychedelia. Lots of lengthy stretch out guitar jams and an old time organ sound that will make you swoon. Influences range from Amon Düül and Can on the one hand to a psychedelicious take on the Santana, Allman Brothers and early Deep Purple stylings. If you like early 70's styled jamming hard prog-psych you'll love this band.
- The Spacious Mind: Gentle Path Highway. Label: Goddamn I´m a Countryman (Countryman 010). The Northern Swedes do it again, and deliver a top quality psychedelic album in 4 acts, 55 minutes. A long psychedelic & cosmic assault with supersharps guitars and doomy synths, embedded with acid touches and purple kaleidoscopic moontrips. Just listen to the title track and you understand what I mean. Very recommended for fans of Hidria Spacefolk, Hawkwind & Gong!!
- Spriguns Of Tolgus: Time Will Pass. Universal. Papersleeve. Reissued again on CD, this is a classic but very rare psychedelic folkrock album from the 70's UK
- Sunlight: Creation of Sunlight. Lion Productions (Lion 605H). This is the first licensed CD version of an album that is absolutely great from start to finish, loaded with organ and fuzz guitar and just oozing with an acid and sunshine vibe. Formed in Long Beach, California in 1966, the group were originally named the Torques, then the Sunlights Seven, before being signed to the Windi label and becoming Sunlight, finally unleashing their acid masterpiece on the world in a miniscule edition of 500 copies. The Sunlight/Creation of Sunlight album is definitive west coast psychedelic sunshine pop influenced by the jazzy psychedelia of Strawberry Alarm Clock; it's packed with gorgeous harmonies, driving Hammond, minor-keyed melodies and eclectic guitar. The sixteen page booklet that accompanies this reissue contains a band history, solarized photos provided by band members, as well as lyrics for all the songs. The bonus tracks include their early single and an alternate version of it
- Tapiman: S/T. Guerssen (GUESSCD001/2). Newly remastered edition of this great legendary Spanish hard-rock-psychedelic album from 1971.This is a limited deluxe edition in triple Gatefold Cover thick-Carton digipack including an 8 page booklet with infos, pictures, bio and a Max Sunyer interview! The CD contains the complete album plus 4 bonus tracks from their singles, 2 of these tracks have never been available on cd yet. Also available as simple (and cheaper) jewel case edition
- Technicolour Dream: Out of Sight (SBRCD07001). An historical group from Rome is back on the scene.....after their debut in 1984 all together again....one of the best "New Psychedelic" Italian bands... a great work that will delight all the fans of this kind of music !!!! 9 tracks with an homage to Gnidrolog's "Lady Lake". Recorded & mixed at Gulliver Master Studio (June 2005-December 2006)
- Tharsin Rhi: 1974! Anazitisi Records ARLP 70-1. Vinyl only!. The album contains 10 self-penned tracks which could be classified in the electric folk-rock genre. Gatefold sleeve, with photos, story and lyrics. Also, an exact reprint, with no extra retouch, of a 1974 poster and a high-quality A4 sheet with bio and info in english, have been attached. It's a strictly-limited edition of 400 numbered copies, pressed in black heavy vinyl (250 copies) or transparent orange with green speckles, heavy vinyl (150 copies).
- The Fugs: Virgin Fugs. ESP 1038. First time on CD! Reissue on the label ESP of the 3rd album by this psychedelic free-folk US group
- The Strollers: Waiting Is (UM 007). Amazing album from obscure band from Malaysia The Strollers, recorded in 1973. "Waiting is..." remains as one of the best psychedelic albums ever recorded in Asia: superb musicianship, top sound & production and original songs sung in perfect english. It ranges from full-blown heavy psych with killer organ, guitar & flute to amazing UK late sixties styled pop-psych and some funkiest & proggy moments.
- Bob Theil: So Far - Recordplex RP 101. Released in 1982 but most songs were written in the 70's and sounding like that...in fact the 5 bonus tracks were recorded in the mid 70's. This is surely one of the all-time best folk-psych albums, with amazing songwriting and tremendous Floyd styled electric leads and backing band. Stunning musicianship, line-up features Jimmy Litherland (Colosseum, Jade) and Mark Brezicki (now with Procol Harum).
- Traffic Sound: Virgin (CD1004) and Tibet's Suzzette (CD1005). The 2nd and 3rd albums by Peruvian psychedelic legends are now released on the label Repsychled in beautiful digipacks and with sound remastered from the original mastertapes for the very first time ... So here you get a big pair of Peruvian rock milestones sounding and looking better than ever!
- Truck: Surprise, surprise (GUESSCD 002). Limited reissue of the sole album by this mysterious early 70's band from Malaysia. the music has a totally UK psych late sixties atmosphere featuring awesome songwriting, great studio arrangements, moody orchestrations, ultra melodic & catchy english beatlesque vocals, fuzz and wah-wah guitar and great use of electric piano, keyboards & weird analog synths (Moog), which gives the album a wonderful unique vibe. Also available on LP.
- Ugly Custard: S/T. Wah Wah (LPS 026). This studio session group -also known as The Mohawks - released this obscure album on Kaleidoscope records in 1971. classic psych-plotation sounds with a nod to prog and pure mod hammond-funk in the best Mohawks tradition!
- Various Artists: Andergraun Vibrations! Spanish Hard Psych & Beyond 1970-75. Hundergrum Records H -1001 (Vinyl LP only! ). Those 11 tracks taken from super rare 45s, some of them originally released as private / tiny pressings, documents the unknown spanish underground psychedelic & progressive scene from the early seventies. Listen to the wild psychedelic hard-rock of Modification and the gypsy band Madera De Cipré, the underground acid garage psychedelia from pre-Mezquita band Expression, proto-freakbeat flamenco psych by andalusian band Galaxia, Can/Soft Machine styled avant krautrock psych from pre-Cerebrum band Ibiza Sound, fuzzed out insanity by Xetxu, etc... It comes housed in a beautiful color sleeve and contains an insert with pictures, info and extensive liner notes about each band written in English & Spanish.
- Vainica Doble: Contracorriente. Warner Spain. 1976. Spanish female folk-psych duo. Their 3rd effort, another fantastic blend of folk, pop and psychedelia with awesome songwriting
- World Of Oz: S/T. Universal. Papersleeve. One and only classic album by UK hitmakers from the 60?s. Originally released in 1969. Excellent Psych/Pop songs. - Yapé: Intimo (Yape01). While two members are coming from the space rock outfit First Band From Outer Space, Yapé keeps the psychedelic touches, and mix it together with South American folk music. The result is a utterly fresh & well done psych folk album !! Songs are often re-worked traditionals.




---------------------------------------------------------------------------------------------

Unusual but REALLY there (Spring 08).... at least for a short time!! Various records from the Mexican psychedelic scene, released on the Orfeon label.

- American's, Los: "Lo Nuevo De Los American's" (Orfeon, CSM-229). Mid 60's beat and a bit of garage, seems to be a "Best of", with up to 64 minutes (24 tracks), with covers of Kinks, Searchers, Kingsmen, etc...
- Antorchas, Los: "Los Antorchas" (Orfeon, CSM-205). Antorcha were formed in Mexico DF in 1965, and they only released a 4 track EP in 1966. But they recorded enough material for a full album, in 1966-1968, which never was released, until now. We have here some great great psychedelic garage stuff, with some killer psych guitar and organ, all sung in Spanish, and also some nice beat tracks. Many originals like the fuzzed-out "Dime" but also a few covers like a nearly unrecognisable "Substitute"... With insert.
- Antorcha: S/T (VAM-001). Previously known as Los Antorchas, these guys changed name to Antorcha when in 1969 they had moved to harder sounds. Acid psychedelic rock, with some slight latin hints, some tracks in Spanish and some in English, with intelligent use of fuzz guitar and a strong rhythm section
- Bodo Molitor: "Hits internacionales" (Orfeon, CSM-230). A real oddity! Along with Kaleidoscope, this is the rarest of all Mexican psychedelic albums, so rare no one knows it!!! Originally released on Dimsa in 1969, this contains 12 tracks, one original and eleven covers, all in a very strong psychedelic way. Psychedelic artwork with paintings of Bodo himself, who also did the Kaleidoscope and Libre Expresión covers.
- Los Fugitivos: "En La Esquina" (Orfeon, CSM2-238). Very obscure recordings by Mexican group from the late 60's & very early 70's. Beat, garage, rock. 23 tracks in total, with only a couple originals and many covers of Creedence, Chet Powers' "Let's get together" and some others. Entirely sung in Spanish.
- Pop Music Team: "Society is a shit" (Orfeon, CSM-216). Gosh! Unreleased killer psychedelic rock from 1969 in Mexico! What a sound these guys had! All original tracks with killer fuzz guitar and organ, mostly sung in English. 16 tracks in total (6 of them are instrumental versions).
- V/A: Rock En Avandaro (Orfeon, CSM-160). This is an amazing compilation that was released by Orfeon in 1972, containing 4 of the bands that participated in the legendary Rock en Avandaro rock festival, where 150000 people assisted. This was the first ever psych rock festival in Mexico, and here we have studio tracks by The Love Army (psychedelic rock with some jazz flavour!), La Fachada de Piedra (Cream-like psych blues-rock with real heavy guitar, wild as few!), Free Minds (acid psych-rock) and Soul Masters (horny psych-rock). Great stuff! With insert.
- V/A: "Psychedelic Rock Mexican" (Orfeon, CSM-207). Stunning Mexican psychedelic rock by three totally unknown groups from 1971!!! 4 tracks from the killer EP by Los Papos, 4 tracks by Free Minds, and 2 only by Polvo, an amazing heavy psychedelic rock group from Nuevo Laredo. With insert. RECOMMENDED!!!


and more Mexican releases from various labels!

- Ei Amor: En Vivo (RM-1005). Early 70's hard-psychedelic from Mexico with tonsa fuzz guitar! Amazing live recordings! Mini-lp replica.
- Ei Amor: Everybody Help Me (RM-1006). It seems to be both their 1st and 3rd albums, from 1971 and 1972. Killer heavy psych guitar all over but also some nice ballads, both in English and Spanish.
- Nahuatl: S/T (ROM Factory, ROM-001). Mastertape reissue of absolute killer Mexican heavy psych rock band from the early 70´s. This is their fabulous debut album, originally released in the mexican Hotrock series.
- Los Ovnis: Hippies (Peerless, ESPCD-2007). Absolutely amazing, killer fuzzed-out and organ-driven psychedelic-garage from Mexico 1968!!! Great self-penned tracks, many punkadelic anthems here, plus a few astounding covers of classics. Remastered from original mastertapes!!! With 6 bonus tracks!!!
- Renaissance: S/T (Reiss-010). Psychedelic-progressive album from Mexico 1971. Killer guitar and flute, some occasional horns. English vocals with a very original way of singing ...
- Toncho Pilatos: S/T (TPI010). Legendary first album by Mexican group, psychedelic rock with bluesy hints.
- Los Yaki: Vuelve El Sonido Agresivo (No label, YK-001). Mexican late 60's recordings by famous group Los Yaki. The album was released in 1969 and features a great fuzzy cover version of "Hair" sung in Spanish, a fantastic cover of "Hush" and some others. Has up to 12 bonus tracks, mostly with covers of classic 60's stuff and many Beatles covers.

Dub Trio: Another Sound Is Dying. Ipecac IPC97. Wondering about what connects Brookyln's Dub Trio to the nearly 40-year-old Jamaican style that makes up half their name? Find the answer as the riffs, riddims and raw power at the core of Dub Trio's sound get chopped apart, bounced across speaker channels and charged with subsonic frequencies. From the dramatic, shoegaze-style post-metal of "Respite" and the straightforward roots-reggae nods in "Mortar Dub" to the contrapuntal, lid-peeling violence of the closing track, "Funishment", the album showcases Dub Trio's chops and vocabulary as much as it finds them swinging, grooving and pummeling with wrecking-ball force.



---------------------------------------------------------------------------------------------

Releases from the Korean label NEW WORLD PSYCHEDELIA

Flaviola And The Flock Of The Sun: S/T (WPC6-8491 ): Another great example of Brasilian "psicodelia" from the collective of underground musicians in Recife, a brilliant album, full of strange moments (cellophane crinkled into the microphone as percussion), some deft acoustic guitar. Notes are more or less in English, and hefty booklet includes lyrics too.
Fikret Kizilok: S/T (WPC6-8493). A collection of singles by a Turkish protest singer much-beloved by young musicians from the underground scene in Turkey, but virtually unknown anywhere else; the 15 tracks included here (all from 1970-1974) sport some heavy grooves and heavy fuzz-guitar but also tantalize with moody, introspective musings in an Eastern vein.
Selda: Vurulduk Ey Halkim Unutma Bizi (also known as "Volume 2") (WPC6-8492). This reissue features the second album (released in 1975) by this much beloved female turkish protest singer, notorious for her clashes with Turkish governments; Selda and her acoustic guitar are accompanied here by a psychedelic rock band which includes members of Mogollar and the result is one of the best records we've heard from Turkey, including "Utan,Utan" (traditional folk sounds spiced with fuzz guitar) and "Karaoglan"; a track like "Askerin Türküsü" is interesting for its medieval arrangements and "Maden Dagi" is sung with great emotion. This is an album which was forbidden in Turkey, which means it has been hard to find since its release; includes eight early singles as bonus tracks.
Quarteto 1111: Singles and EPs (WPC6-8490). A band that featured the most legendary musician in Portuguese pop music history (Jose Cid, widely reknowned in mellotron and progressive music circles), and yet this is the first chance we've had to hear anything by his legendary group; what we find is a very nicely packaged fifteen track collection of delicious melodic pop/psychedelia. The Beatles were obviously a very big influence on Quarteto 1111, which is evident in everything from melodic construction of the songs, to use of backward tape effects, instrumentation, string arrangements, etc.); booklet has some notes on the band's history
Ellie Pop: S/T. A light and fresh psychedelic folk-pop band with quite an Anglophile sound, originally released on Mainstream in 1968.
San Ul Lim: 2. 2nd LP by Korean psych masters with much more fuzz guitar still!!! Excellent organs, amazing album. Recommended!
Kim Jung Mi: Now. Mega-rare Korean psych-folk album from the early 70's by top female singer Kim Jung Mi and one of the rarest albums from Korea. Now in jewelcase edition.
Shinki Chen: S/T. Extra heavy fuzzy psychedelic rock from Japan in early 70's!

---------------------------------------------------------------------------------------------

New CD titles from the French label Underground Masters!
+ Chubby Checker: S/T (UM017). Chubby Checker goes psychedelic! In 1971, while living in Holland, the Twister King released a super rare album with some unknown hippie band backing him. Echoes of Hendrix and Arthur Lee circa "Vindicator" period can be heard in the heavy grooves contained on this record: killer hard guitar, powerful vocals, garagey organ, trippy lyrics, some introspective moments...
+ DRNWYN: Gypsies in the mist (UM011). First time ever reissue of the hard to find sole album by US duo Drnwyn. Wonderful record that has some very cool psychedelic moments and a good number of fabulous folk rock midtempos. There's drums, bass and lots of acoustic guitars in here, but also electric leads, keys, mandolin and multi-part vocals with some female chorus as well. This was a private release back in 1978 and a very recommended album for those into folk-psych and folk-rock.
+ Geysir: S/T (UM016). Actually a North American group based in Iceland, Geysir released this, their only album, in 1974 and was released in Iceland only on the Hljómplötur label. It is regarded as a masterpiece of psychedelic progressive folk-rock and a very sought-after item in its original format. Nothing is known about the band other than being Americans....
+ Las Grecas: Gipsy Rock (UM013). Las Grecas were a couple of young, rocking Spanish gypsy female singers in 1974 recording a whole album with some of the best studio musicians around. All songs have a strong gypsy flavour and flamenco roots, and the backing band is really, really rocking, with tremendous guitar work, some killer fuzz as well and a perfect, surely very expensive production.
+ Hyde: S/T (UM014). Hyde was a Canadian artist recording this album in 1969, and it is said that the backing band recording was no other than Rockadrome, the legendary Canadian psych rock group. It is a very nice psych-folk-rock disc, with Hyde's dylanesque vocals, some good fuzz guitar here and there, and very cool organ sound as well. A rare and obscure album now reissued for the first time.
+ Jean-Yves Tourbin: Gayan (UM012). Rare and unknown album by French artist, only released in Denmark. A must for anyone interested in progressive folk, the quality of the songs on this album nearly reaches the perfection. There's no drums on it, only some percussion, bongos, acoustic and electric guitars, flutes, bass... sung in French, and with some Eastern influences... a real killer of an album, released in 1981 with a real mid 70's sound, no hype!!!
A release by Crazy Apple Boutique (CRAP)! Neurotic Reactions (Crap1010). This is a compilation of 20 tracks taken from original 45s from the late 60's and early 70's. Featuring bands from all across the globe: Usa, Spain, UK, France, Italy, Argentine, Germany, Australia...you'll be amazed when you hear the fuzzed out cover of "Shake" by Argentinian band Pintura Fresca, mindblowing sitar-esque acid psych by Serge Franklin, sixties punk fuzz insanity by Les Problemes, top mod psych by The Dukes, Paul King with their impossible to find Spain only 45, soul/psych crossovers by Ray Sharp & The Soul Set and spanish band Los Roberts, funky rock psych by Windows and Primitive Man, a popsyke gem by Terry Britten and much more. Includes liner notes with info & pictures. Professionally remastered sound.



---------------------------------------------------------------------------------------------


SOUNDTRACKS ... SOUNDTRACKS ... SOUNDTRACKS ... SOUNDTRACKS ...



Guido E Maurizio De Angelis: San Pasquale Baylonne Protettore Delle Donne. Beat (QR449). Street date: 24-02-23. Here is the world premiere release of the catchy score for the film directed by Luigi Filippo D'Amico. Mastered by Claudio Fuiano from stereo session master tapes provided by Gruppo Sugar, the CD comes in a richly illustrated package featuring liner notes by Gergely Hubai that cover both the film and score.
Guido E Maurizio De Angelis: Più Forte Ragazzi! Beat (DDJ29DLX). Street date: 18-11-22. Release of the original motion picture soundtrack of a movie directed by Giuseppe Colizzi and produced by Italo Zingarelli in 1972. Limited edition of 500 copies, featuring new artworks and a 16 page illustrated booklet.
Francesco De Masi: Il Segno del Coyote. Beat (CDCR141). Jewel Case CD + 12 pages booklet. Street date: 06-12-19. Soundtrack from a movie released in 1963 and directed by Mario Caiano. This integral edition includes a lot of unreleased music, with mastering by Enrico De Gemini.
Gianni Ferrio: Un Dollaro di Fifa (A Dollar of Fear). Digit Movies (DGST045). Street date: 08-11-19. Limited edition of 300 copies. This is the OST for the Spaghetti Western directed in 1960 by Giorgio Simonelli, a comical parody of the worldwide success "Rio Bravo". Gianni Ferrio composed a brilliant orchestral soundtrack with epic, action and romantic passages alternating with a pleasant saloon song with a female voice and songs with mixed choirs. For this CD release, the producers were able to use the mono master tapes of the original recording session. This CD is definitely a rarity for fans of Spaghetti Westerns.
Vasco Vassil Kojucharov: Byleth Il Demone Dell'Incesto. Beat (CDCR147). Format: CD (Jewelbox & 12 page booklet). Street date: 29-10-21. Written for a 1972 film, here's a soundtrack that features the presence of melodic cues and sonic masses close to experimentation, both genres in which the composer makes a display of his usual talent, this time scoring a gothic horror with some red lights.
Ennio Morricone: Space: 1999. Beat (BCM9594). Street date: 24-02-23. Here is the world premiere CD release of SPACE:1999, featuring the original motion picture soundtrack of the Italian theatrical version composed by two-time Oscar-winner Ennio Morricone. SPACE: 1999 premiered in Italian theatres on January 14, 1975, and was created through the process of editing together three episodes from season one of the TV series "Breakaway", "Ring Around the Moon" and "Another Time, Another Place".? The theatrical release of SPACE: 1999 predated the series' debut on Italian television by a year, with the first six episodes being broadcast from January 31, 1976. Six more episodes followed in July and the remaining twelve episodes in the fall of the same year. The CD has a running time of 70:11 and comes with a full-color, 20-page booklet containing double cover, archive stills and plot synopsis and credits for the three original episodes.
Ennio Morricone: Le Foto Proibite di Una Signora per Bene. Beat (BCM9613). Street date: 24-02-23. For this CD reissue, the stereo master tapes from the original recording sessions were used, for a total running time of 55:34.
Ennio Morricone: Gli Occhi Freddi Della Paura. Beat (BCM9600). Format: CD (Jewelbox & 12 page booklet). Street date: 29-10-21. With the English title "Cold Eyes of Fear", here's the soundtrack of a 1971 film directed by Enzo G.Castellari. Morricone composed for it a score of the experimental kind, conducted by Bruno Nicolai and performed by Gruppo di Improvvisazione Nuova Consonanza. With just a few instruments performing a sort of conversation, the Maestro effectively creates an avant-garde atmosphere, suspended and rarefied, alternating with other violent clashes of sound that provide the ideal background to the situation of pure terror in which the protagonists find themselves. For the making of this CD (with a total length of 55:54), the stereo master tapes of the original session were used.
Ennio Morricone: Il Mio Nome E' Nessuno. Beat (BCM9595). Street date: 16-04-21. Reissue of this Italian Western hit, using the stereomono masters of the original session for a total duration of 74:21. Comes with a 12-page booklet.
Ennio Morricone: Vamos A Matar Companeros. Beat (BCM9591). Street date: 16-04-21. Reissue of this Italian Western, using the stereo masters of the original recording sessions, for a total duration of 63 minutes. Comes with a 12-page booklet.
Ennio Morricone: Spasmo. Beat (BCM9563). Street date: 11-12-20. Reissue of the soundtrack from the thriller film directed in 1974 by Umberto Lenzi. For a story between thriller and mystery, Ennio Morricone has composed a soundtrack based on two recurring tonal themes, a pop ballad for choir and orchestra and a requiem that alternate with hallucinatory atmospheres between the experimental and psychedelic. Remastered from the original stereo masters, this CD comes with a 12 page booklet.
Ennio Morricone: I Ladri della Notte. Beat (BCM9585). Jewel Case CD + 12 pages booklet. Street date: 06-12-19. Soundtrack from the 1984 drama directed by Samuel Fuller, with music composed. orchestrated and conducted by Morricone. Originally, General Music pressed a 33 rpm (GM 803.054) that contained eleven selections (29:11). In 1997, the same material was reissued in Japan for the first time on CD by Soundtrack Listeners Communications Inc. (SLCS-7303), and in Spain in 2002 by Saimel Bandas Sonoras (3994210), featuring nine additional tracks approved by the composer, alternating with those of the 1984 album. This reissue presents the same expanded material (42:46) but including first the tracks in the 33 rpm sequence followed by the bonus tracks from the stereo session, for a different listening experience.
Ortolani, Riz: Nessuno è Perfetto. Beat (DDJ059). Street date: 05-05-23. Culled from the original master tapes, here's for the very first time on CD the complete edition of the brilliant soundtrack by Riz Ortolani for the comedy "Nessuno è Perfetto" directed in 1981 by Pasquale Festa Campanile. 27 tracks with a total length of 48:35. Mastering by Claudio Fuiano, graphic layout by Daniele De Gemini, liner notes by Fabio Babini.
Riz Ortolani: La Ragazza Di Trieste. Beat (CDCR145). Street date: 11-12-20. Reissue of a drama film directed in 1982 by Pasquale Festa Campanile, originally released as 33 rpm (New Polaris - POL / BP 733), printed in Italy and reissued in Switzerland by Milan (A CH 002). Unfortunately, the album master was lost, but it was possible to reassemble it using the first generation stereo masters of the original session. Apart from some tracks that were identical to those from the session, it was also necessary to edit most of the pieces that Mr. Ortolani had assembled by editing small takes together. Ultimately, the ten tracks from the vinyl (duration about 30:28) were rescued in excellent stereo sound, and in the session masters, twelve unreleased tracks we discovered, bringing the CD to a total duration of 51:50. This soundtrack once again highlights the whole romantic side of Riz Ortolani, certainly one of the greatest melodists in the world. Comes with a 12 page booklet
Riz Ortolani: Gegè Bellavita. Digit Movies (DGST046). Street date: 13-12-19. Limited edition of 300 copies. This is the complete OST edition by Riz Ortolani for the '79 film "Gegè Bellavita"? (aka "Genarino, Hombre Objeto Femenino") for the absolute first time on CD. A funky main theme sung in Neapolitan, a recurring upbeat tarantella in a pop version and a romantic love theme are some of the ingredients used by Ortolani for this soundtrack. The production team were able to access the masters in stereo from the original recording session and use everything that had been recorded.
Riz Ortolani: Un Dramma Borghese. Digit Movies (DGST048). Street date: 13-12-19. Limited edition of 300 copies. Riz Ortolani composed an orchestral soundtrack with a recurring main theme resembling a children's lullaby which was written for the adolescent girl in the film. It has a dramatic introduction and is then expanded on with the harpsichord and reprised in different versions with oboe, harp and guitar, giving it a touch of magic. The rustic atmosphere is often interrupted by dramatic and mysterious passages (which perfectly evoke the daughter's unhealthy relationship with her father), as well as baroque music in a pop arrangement. The production team were able to access the masters in stereo from the original recording session and use everything that had been recorded.

---------------------------------------------------------------------------------------------


DVDs .... DVDs .... DVDs .... DVDs .... DVDs .... DVDs .... DVDs .... DVDs ....



Tori Amos: Barkeeper. The new album is available as limited edition CD + DVD
Black Sabbath: In concert. PAL / all regions. Historic live recording. 9 tracks with the classic 70 setting of Osbourne / Iommi / Butler & Ward.
Faust / Zappi Diermaier: Impressions. CD + DVD. The DVD contains three previously unreleased tracks. Component originates from the Wümme archive, collected over the years by Zappi. It was mastered in Hamburg in 1990 and revised in 2003. From the press release: "The DVD features a variety of classic and current Faust assets to produce a DVD experience that will blow the minds of long time Faust fans as well as lovers of new media experiments. Faust Impressions is a full Surround 5.1 experience. Based on 11 classic Faust tracks, three of them being previously unreleased, have been used as the Stereo/Centre base. Thos etracks have been spiced up with additional sounds to create an updated Faust soundscape without losing the classic drive which is a llegend to music lovers around the world. The images on Impressions are raw, wild and organic. Zappi-W-Diermaier has created a perfect visual match to accompany the sound. On top you get an intro which features ca. 5 minutes of legendary film footage from 1971. The first edition of Faust Impressions will include 4 original soundtracks from the currently produced I-SPIN DVD (Zappi-W-Diermaier solo project.)"
Michael Schenker Group: Live In Tokyo 1997. Due on June 13th, this DVD features two supreme performances of the Master of the Flying V: "The Michael Schenker Story Live", recorded in Tokyo, March 19, 1997 + "The Unforgiven World Tour", Japan 2000. The track lists include highlights of all stages of Schenker's career: from UFO and Scorpions hits, through MSG classic tracks, to his solo compositions.
Steel Pulse: Introspective. Voiceprint VPDVD16. Release date 28/11/05. Introspective takes you through the history and also points you towards the future of Steel Pulse by means of an in depth interview and also archive and current footage of the band much of which is previously unseen. Includes over 40 minutes of music

---------------------------------------------------------------------------------------------


ROCK, POP & REGGAE ... ROCK, POP & REGGAE ...



Aggrovators: Rasta Dub '76. Radiation Roots CD/LP (RROO312CD / RROO312). 27-04-17. This is another truly magnificent dub set culled from Aggrovators hits (an ace team of session musicians that was forged as an off-shoot of the Soul Syndicate), a must-have for all connoisseurs of dub!
Dennis Alcapone: Guns Don't Argue. Radiation Roots CD/LP (RROO314CD / RROO314). 27-04-17. Alcapone was one of the first deejays to rise to prominence following U Roy's breakthrough in the late 60's and his longstanding links with Bunny Lee yielded this excellent album, first issued in 1972, on which the toaster raps with style over some of Lee's all-time greatest rhythms.
The Beatles In Italy 1963-1970. Book + CD single. SAT 0502. Beatles posters, magazines, photos and memorabilia from the italian Sixties. Nice paperback with lots of reproductions from Beatles italian collectables from 1963-1970: rare magazines and articles, photos, posters and assorted memorabilia from the italian press of 1963 to 1970 are pefectly reproduced in color in this Beatles guide for collectors. Including a special CD-single with italian beat groups of the Sixties covering Beatles tracks! Beware one thing: the book is written in ... Italian!
Blue Öyster Cult: Tales Of The Psychic Wars II. Gatefold 2LP 180 Gr. on the Fruit Tree label.
David Bowie: The Collaborator: The Legendary Broadcasts. Coda/Stormbird 4CD boxset (CPLCD247). Street date: 01-03-18. Collected together in this powerful four disc anthology are the tracks which demonstrate the highs and lows of Bowie?s output as a collaborator. More often than not he succeeded brilliantly, but there were also a few disastrous failures!
David Bowie: Life From Mars: The Legendary Broadcasts. Coda/Stormbird 4CD boxset (CPLCD267). Street date: 01-03-18. This four disc anthology brings together the legendary radio and TV broadcasts which helped propel David Bowie to world-wide super stardom. The astonishing Berlin oeuvre is represented by the broadcast live in Japan and his greatest hits are recalled by the very best of the world wide series of live broadcasts in support of The Sound and Vision tour. Also featured are the last embers of glam rock with The Spiders From Mars, duets with Marianne Faithfull and Cher, proto-punk with Iggy, the surrealist theatricality of his work with Klaus Nomi and the cutting edge industrial rock he created with Nine Inch Nails.
Special New Release on Blue Moon Records!
Ray Charles: The Birth of a Legend 1949-1952: Complete Early Recordings by The Pioneering "Genius of Soul". This 2 CD deluxe-digipack set contains 41 songs, almost half of which are Ray Charles originals. They are taken from his recordings for two small labels between 1949 and 1952. Choice has been made of a decent mono sound quality instead of murky electronic reprocessed stereo, dubbed from vinyl. Add to this some cogent liner notes and full discographical information.
Crosby, Stills & Nash: United Nations Assembly, November 18, 1989 UN-FM. BRR digifile CD (BRR6048). Street date: 13-10-16. Featuring tracks from their many classic albums, including their CSNY days, and a particularly beautiful rendition of The Beatles "Blackbird", as well as other covers, this is a gorgeous live set from a very important period in world history, as the band performed this live radio broadcast less than 10 days after the fall of the Berlin Wall.
Dave Davies: Transformation (SJPCD212). Release date 05/09/05. Perhaps best known as a founder member of The Kinks, one of the most endearing and influential groups in rock history, Davies staged on May 23, 2005 the album "Transformation: A Concert for a Cause" at The Alex Theatre, Glendale, California in aid of The Soroptimist of the Verdugos (a charity involved in Human Rights issues).
The Delegators: All Aboard. Brainlab Groove (BLGR004LP). LP + Download. 18/12/14. The Delegators play rocksteady, ska and early reggae, with hints of Motown and 60s soul. The Delegators features lead vocalist Janet Kumah, who commands an audience with her electrifying stage presence and gutsy vocal performance.
Depeche Mode "Some Bizarre Guys" is an audiobook (book + CD). Story/Interviews/Discography + Unreleased tracks

Aretha Franklin "Soul '69". From the label 4 Men With Beard, this LP release of Aretha's 6th album for Atlantic.

Dillinger: Marijuana In My Brain. Radiation Roots (RROO332CD). Street date: 20-12-18. Reissue of an album originally released in 1977.
Dillinger: Answer Me Question. Radiation Roots. CD / LP (RROO304-CD / RROO304). Street date: 26-01-17. First issued in the Netherlands on the Scramble label in 1977, this album shows Dillinger on fearsome form, his relaxed rhyming toasts tackling sound system matters, the Rastafari lifestyle, action movie subplots, the highs and lows of romantic relationships, the need to help the less fortunate, and other burning issues of the day with biting wit and verbal dexterity, all delivered over tough Aggrovators rhythms. Trained in the art of deejay toasting by the legendary Dennis Alcapone, Lester Bulllock initially called himself Alcapone Junior, until maverick record producer Lee "Scratch" Perry renamed him Dillinger in the early 70's.
The Doors: Live At Stockholm Konserhuset, Stockholm, September 20th, 1968. Deep Sleep (DSLEE002). Street date: 28-08-20. Recorded live at the Stockholm Konserthuset, Sweden, September 20, 1968, late show.
Alton Ellis: Love To Share. Radiation Roots CD/LP (RROO310CD / RROO310). 27-04-17. This album from 1979 straddles the line between lover's rock and roots reggae, remaining a lesser-known classic by one of Jamaica's most highly-rated vocalists.
Fleetwood Mac: Rumour, Tango & Mask - 50th Anniversary Anthology The Ultimate Concert Collection 1968-2018. 6 CDs Digipak Boxset. Coda (CRLCD025). Street date: 05-07-19. Boxset including the following shows:
Disc 1 - The Forum, Inglewood Ca 21st October 1982
Disc 2 - Checkerdome, St Louis, Mo 11th June 1979
Disc 3 - Trod Nossel Studios
Disc 4 - Nuburgring, Nurburg 5th June 1988
Disc 5 - Peter Green, Danny Kirwan, Bob Welch
Disc 6 - The Budokan, Tokyo 5th December 1977

Fleetwood Mac: Gold Dust Radio. Coda/Stormbird 6CD boxset (CPLCD230). Street date: 01-03-18. This powerful six disc anthology brings together the very best of the legendary live radio and TV broadcasts by Fleetwood Mac during the halcyon years from 1975 to 1988, during which the classic line up of the band released five amazing studio albums.
Fleetwood Mac: Capitol Theatre, Passaic, NJ October 17th 1975. BRR (BRR6045). Street date: 13-10-16. This show is a tour de force and one of the finest from the 1975 tour. Another classic live radio broadcast from BRR.
The Holy Modal Rounders "Live In 1965". A recently discovered tape in the Stampfel family attic! A HMR release

I-Roy: Can't Conquer Rasta. Radiation Roots CD/LP (RROO311CD / RROO311). 27-04-17. This 1977 set is a superb ?showcase-style album, on which the toaster blows hard lyrics over five of Bunny Lee's killer ?rockers? rhythms, each complete with a corresponding Aggrovators dub on the flip, all mixed by Prince Jammy at King Tubby's studio.
Jet Jaguar: Space Anthem (BWRCD098-2). Named after a robot in a Godzilla movie, the group combines the high energy of punk and the heavy riffing of metal with the robotic, technology-laden sound of industrial and the drifting dreamscapes of ambient. Obsessed with visions of science-fiction apocalypse, the group's songs are terminally preoccupied with aeronautics, interstellar exploration, robotics, cloning, androidology, virtual reality, biomolecular mutation and nuclear genocide. For fans of: Hawkwind, Chrome, Pink Floyd, Faust, Can, Amon Duul Ii, Ash Ra Tempel ...

Janis Joplin & Kozmic Blues Band: Live in Amsterdam Apr.11 '69 + US Radio shows 69-70. BRR digifile CD (BRR6047). Street date: 13-10-16.
King Tubby: Shalom Dub. Radiation Roots CD/LP (RROO313CD / RROO313). 27-04-17. The house band of Bunny "Striker" Lee was formed in the mid 70's by some of Jamaica's most prominent and musically expressive session players. It was responsible for the popular "flying cymbal" style that took Jamaica by storm, and you can hear it in abundance on this killer dub set from 1975!
Bob Marley: Soul Rebels. Radiation Roots (RROO331CD). Street date: 20-12-18. Reissue
Tommy Mccook & The Aggrovators: King Tubby Meets The Aggrovators At Dub Station. Radiation Roots. CD / LP (RROO302-CD / RROO302). Street date: 26-01-17. First issued on Third World in 1976, this CD / vinyl reissue comes complete with four thematic bonus tracks. McCook is rightly considered a giant of Jamaican music and was leader of the Skatalites in the early 60's.
Released on MC Records!
+ Odetta: Let it Shine. MC 0055. Jan. 2006. Gospel - Negro Spiritual. Songs are inspired by the Afro-American tradition of Christmas songs and there are also religious jail songs. Recorded in New York in 2005.
+ Pinetop Perkins: Ladies Man. MC 0053. Jan. 2006. A series of duos between this pianist (who celebrates here his 90th birthday) and the most beautiful female voices of the blues. With backing band too of course!
+ Angela Strehli: Blue Highway. MRC 0054. Jan. 2006. Blues with many guest appearances like for ex. Stevie Ray Vaughan
Mission Impossible "Then & Now" (Original Sountracks from the TV Series). Re-release of the original quintessential cult soundtrack and the best episodes. Released by Moving Image Entertainment.
Morgan, Derrick: People Decision. Radiation Roots RROO306CD (CD) / RROO306 (LP). March 2017. One of the very first artists to begin recording in Jamaica, Derrick Morgan is beloved as a ska icon and a pioneer of the "skinhead reggae" style.
Nico "Desertshore". This 1970 Reprise Records album finds Nico reunited with her Velvet Underground bandmate John Cale as producer, main instrumentalist and harmony vocalist... Also LP (180Gr.) from 4 Men With Beards
Augustus Pablo: At King Tubby's. Radiation Roots. CD / LP (RROO303-CD / RROO303). Street date: 26-01-17. This multifaceted compilation, first issued on Bunny Lee's Attack label in 2005, compiles memorable melodica interpretations of some of Lee's greatest productions, recorded over dub cuts of immortal numbers.
Roy Panton & Yvonne Harrison with Friends: Studio Recordings 1961-1970. LP & CD. Liquidator (LQ057LP / LQ057CD). Roy Panton & Yvonne Harrison were one of the first duets in the Jamaican ska and rocksteady scenes, both singing together or as solo vocalists. For this album, the tracks have been restored, cleaned and remastered with the best sound quality to be made available at long last for a larger audience.
Piccioni, Piero: L'Italia Vista dal Cielo. Beat (BCM9583). Street date: 21-06-19. Here's for the first time on CD (assembled from the stereo master tapes of the original recording sessions) the complete edition of the soundtrack by Piero Piccioni for a series of fourteen documentaries directed by Folco Quilici from 1966 to 1978, all commissioned, sponsored and produced by Italian Esso with the aim of portraying the scenic, artistic and architectural beauties of each region of Italy with aerial shots taken by helicopter. Available packaged in a jewel case with a 12-page booklet designed by Alessio Iannuzzi with mastering and liner notes by Claudio Fuiano
Prince: The Artist: Greatest Hits In Concert 1982-1991. Coda/Stormbird 6CD boxset (CPLCD241). Street date: 01-03-18. This incredible 6 disc collection is the ultimate anthology featuring the very best of Prince in concert broadcasting live from 1982 through to 1991. The tracks collected together in this powerful collection reflect Prince at his very best. Here is the vital proof of the amazing quality of Prince the artist.
Quirazco, Toño: "Ska, vol. II" (Orfeon, CSM-241). Facsimile of the rare 1966 album by one of the very few Mexican acts who where into the Ska sound at the time. Nothing really spectacular, but only way to get this highly collectable item for all fans of worldwide Jamaican influenced stuff.
Quirazco, Toño y su Show Cartier: "A Ritmo De Boogaloo" (Orfeon, CSM-243). This one by Toño is really a good one! Reissue of the 1967 album, with some nice boogaloo
1993 Reggae Summer Festival - Live in Jamaica. This 3D box, recorded at the 1993 Sumfest features hits by Gregory Isaacs, General Degree, Bounty Killer, Lady Saw, Beenie Man, Spragga Benz and more!
The Skatalites: Walk With Me. LP & CD Liquidator (LQ064LP / LQ064CD). Featuring original alto sax man Lester "Ska" Sterling and vocalist Doreen Shaffer, along with the current lineup of outstanding musicians they have chosen to accompany them, the band proudly presents Walk With Me - their long-awaited collection of newly-recorded classics and brand new compositions. This new release features some of the last tracks ever recorded by founding member and legendary drummer Lloyd Knibb, who not only perfected the ska beat but paved the way for nearly every single reggae drummer after him.
Sly & Robbie: Dubs For Tubs: A Tribute To King Tubby. Radiation Roots (RROO333CD). Street date: 20-12-18. A tribute to the king, just after his brutal murder, mostly comprised of synthesizer re-cuts of classic Jamaican rhythms
Steel Pulse: African Holocaust. Wise Man Doctrine WMDMCD9. Remastered rerelease. African Holocaust was originally released in 1994 and was a huge success in the American album charts breaching the top ten of that year. David Hinds & Selwyn Brown remain from the bands early successful years on this recording with Hinds writing all the songs and singing and playing guitar throughout.
Stone The Crows "Live Crows (Montreux 72)". Unreleased 5th album with Maggie Bell, Leslie Harvey …

Sugar Minott: Leader For The Pack. Radiation Roots CD / LP (RROO340CD/RROO340). Street date: 18-10-19. Limited edition. The CD is limited To 500 copies with Obi strip. The album was produced by Bunny Lee in 1985 at The Rock studio in London. Sugar's first fully synthesized album, it was arranged by Jackie Mittoo and revived classic rhythms of the past with minimal, synth-driven backing.
T2: S/T. Even though fame and fortune never came to pass for T2, their Decca album "It'll All Work out in Boomland" (also reissued in 2008 as ACLN 1010CD) has become an all-time classic amongst collectors of progressive and psychedelic music and even in the techno and dj scenes. Apart from a 1970 Sound of the 70's BBC radio session, (included on the ACLN 1010 CD reissue), fans assumed that "Boomland" was both the beginning and the end of the group's recorded legacy. But Acme Records unearthed an eponymous second album of material, recorded in 1970 with the original line-up as demo tracks for a planned second album. This was first released way back in the late 1990's, and is now available again. This second T2 album, had it been released in 1970, could have put the band on the same level of fame with the likes of Deep Purple and King Crimson (bands with whom T2 shared a stage). So for those of you who missed out the first limited Acme Deluxe pressings of this album, many years ago - or those who only recently have discovered the greatness of the mighty T2 - all we can say is, enjoy the power and glory of the second T2 album!
Thompson, Linval: Don't Cut Off Your Dreadlocks. Radiation Roots RROO309CD (CD) / RROO309 (LP). March 2017. One of the most popular releases of 1975, featuring the tenor singer's tandem work with Bunny Lee.
Tina Turner: Country in My Soul. Witness PG1208. This CD is the first solo album of the most dynamic female soul singer in the history of the music. Recorded at Bolic Studios, Hollywood, Los Angeles, 1974.
Wara: El Inca. Mandrax (MX0805LP). Astounding piece of classy hard progressive rock from Bolivia!!! First ever vinyl reissue since its original release in 1973, this is no doubt the RAREST of all South American 70's albums!!! Long tracks with loads of organ, great guitar, tasty drumming, and vocals (in Spanish) that will remind you on early Uriah Heep. These long-haired guys knew how to rock! This is a really amazing album, sure to delight all fans of South American 70's rock as well as anyone into progressive rock. Limited to 350 hand-numbered copies, in its original gatefold cover design.
Released on the label Year Zero, launched in 2009, here's an interesting reissue (2CD) titled Sound Iration in Dub and originally released in 1989. It spearheaded a new age in homegrown British reggae, continuing a mission started by Nick Manasseh and Steve "Scruff" Gilder and pioneering what became the "UK steppers" movement. This timely re-issue comes packaged in deluxe 2CD digipack with extensive sleeve notes written by legendary music journalist Kris Needs.


V/A: Monster Mash Penny Records (PNY4502LPC). 140 gr. LP running on 45 r.p.m. + free CD of the album. Penny Records pays homage to the classic horror movie icons of the fifties and sixties with mummies, Frankenstein, werewolves and Dracula galore! Grab your baby and crank up the hi-fi while these boys keep things rockin' at the monster ball!
V/A: Rumble In The Jungle. Penny Records (PNY4501LPC). 140 gr. LP running on 45 r.p.m. + free CD of the album. 09/02/12. Exotica, novelty rock 'n' roll, R&B, doo wop, rockabilly, calypso and jive from the fifties and early sixties. Rare cuts that all have one thing in common: apes in the jungle! Among the artists featured are: Louis Prima, Chuck Berry, The Ebonettes, Bert Convey and more ...
V/A: She Bop. Penny Records (PNY4503LPC). 140 gr. LP running on 45 r.p.m. + free CD of the album. 09/02/12. 16 tracks of stone-cold female rock, soul and R&B from deep in the vaults. These chicks were busy keepin' it real ... not keepin' house! Everyone from Big Mama Thornton and her superlative version of "Hound Dog", to Toni Fisher and her 1959 hit "The Big Hurt" (apparently the first song ever to use flanging), cool Connie Francis? 1955 "Fallin'", Shirley Gunter's doo wop classic "Ipsie Opsie Ooh" and the "Female Elvis" Janis Martin's "Cracker Jack"!
Neil Young & Crazy Horse: Piece of Crap: Live at Shoreline Amphitheatre, Mountain View, CA, October 1st 1994. Digifile CD (BRR6053CD). Street date: 04-05-17.


HARD / HEAVY / METAL .... HARD / HEAVY / METAL .... HARD / HEAVY ..



Abysmal Grief: S/T. Black Widow (BWRCD097-2). Occult Heavy Doom. The music is partly influenced by the Dark Rock of the Seventies and mostly by the tradition of the Italian Dark Sound and essential for fans of early Death SS, Candlemass, Saint Vitus, Cathedral, Black Sabbath, Paul Chain, Jacula & Antonius Rex !
Adastra: Stood My Ground. Violent Journey Records (VJR010). After recording four demos between 2004 and 2006, this traditional heavy metal band from Finland releases their debut album. Adastra's '80s melodic metal influences are apparent, 'The Last Sunset' paving the way for what promises to be a great career.
Azagal: Helvetin Yhdeksän Piiriä (The Nine Circles of Hell). Mordor Records(MR002). Debut album by one of the most extreme Black Metal bands from Finland. An excellent production that includes a 20-page full-color booklet featuring illustrations, photos and lyrics (Finish and translations to English). Also available is the 2nd album "Of Beasts and Vultures"(MR001)
Bellathrix: Orion. Musicart 2016. Band born in 2015 with the aim at revisiting the old classic Heavy Metal music, concretely using modern sonority - they mix together melodic riffs and virtuosity with a solid rhythmic base - the whole sound exalted by an energic voice, crystal clear in higher tones and powerful in lower, that can easily cope with fast learning but not ordinary melodies. Bellathrix make their's debut with "Orion", almost a concept album, that includes seven original tracks and one cover of Strana Officina.
Broken Dagger: S/T. Chain of Command (CMD001). New progressive metal from Sweden!! The foundation is classic heavy, German style, combined with progressive elements and an atmospheric touch. They are also adding mellotron and cello
Buffalo: Dead Forever. AK273CD. If you love 70's hard rock and are a Black Sabbath fan, Buffalo will perfectly fit your music shelf. One of the most interesting proposals from Australia, they debuted in 1972 with this album - already available on Akarma as 180 gram LP - , a massive trip into heavy metal.
Death SS: Story of Death SS 1977-1984. FUEL506CD. Re-issued in remastered version.
Fenix Tales: The Abyss Eye. Fenix Tales is an Italian gothic opera metal band from Florence. After their debut EP "Confutatis Maledictis" (released in January 2014), comes now their full lenght album "The Abyss Eye". Fronted by Lucia, a professional lyric soprano and Federico, the first violin in many important lyrical symphonic institutions, the band has a strong opera impact with symphonic sounds and deep plots and mix the classical and operatics with metal and gothic, refusing easy pop or muscle inclinations, in a really original and charming way.
From Frontiers records:
+ Glenn Hughes: Songs In the Key Of Rock. Release date: 09/06/2003. A great return of Deep Purple's ex bassist to his hard rock roots, very close to the style of the classic album Hughes/Turner Project! Available also on Limited Digipak Edition with 1 bonus track!
+ Talisman: Cats & dogs. Release date: 12/05/2003. A great new work from the band of Jeff Scott Soto (ex Malmsteen, Axel Rudi Pell), Marcel Jacob (ex Malmsteen), Fredrik Akesson and Jamie Borger.
Gorilla: Rock Our Souls. Go Down(GOD016). Played in a timeless heavy rock style with influences from Budgie, Blue Cheer, Grand Funk, Mc5, Gorilla are capturing the essence of a classic era of 60's/70's rock without sounding cliched.
Grand Trick: The Decadent Session. Trans 010. Out 01/09/05. A 5 piece heavy rock band from Jomkoping, Sweden, who will now release their debut album. The 9 songs on the album are nicely performed and have a fresh and vital sound representative of the sort of heavy rock they play. Sounds like the 70's ?? Damn right it does, but not a simple tribute or a means to try and recreate the aforementioned decade. On the contrary, the band strives to create new and exciting music in a 70's style inspired by the great bands of that era. No doubt these guys heard alot of good 70's hardrock !!
Great Vast Forest: Battletales And Songs Of Steel. Mordor Records(MR003). Finally available the long awaited debut album of one of the most competent Brazilian Black Metal bands. 10 tracks of an excellent quality Barbarian Black Metal, very well produced, followed by an also excellet graphic work which includes a full-color 20-page booklet. (47 min. -10 tracks). Re-released by Mordor Records but originally on Evil Horde Records
Guns N' Roses: Welcome To Paradise City: The Legendary Broadcasts. Coda/Stormbird 8CD boxset (CPLCD274). Street date: 01-03-18. This new anthology brings together the very best live broadcasts by Guns N? Roses featuring the classic line-up of vocalist Axl Rose, lead guitarist Slash, rhythm guitarist Izzy Stradlin, bassist Duff McKagan, and drummer Steven Adler.
Holy Tide: Aquila. My Kingdom Music (ECHO141). Street date: 28-06-19. Hailing from Salerno, Italy, Holy Tide is a new international metal supergroup formed by bass player Joe Caputo, with Maestrick's vocalist Fabio Caldeira and guitarist Gustavo Scaranelo, both from Brazil, and British drummer Michael Brush. Aquila (Eagle in Italian) is an apocalyptic concept album of 14 tracks, on which appears a few guests: Tilo Wolff from Lacrimosa offers a great vocal performance on "Lamentation" while Don Airey from Deep Purple brings his great Hammond touch on "The Shepherd's Stone". The music is based on classical heavy and melodic metal, paired with progressive elements and a pinch of classical music, all combined with catchy melodies, exciting arrangements and high technical qualities.
Larga Vida Al Rock And Roll!!!!. The definitive guide about Heavy Metal and Hard Rock in Spain finally hit the streets! With a title paying tribute to the legendary Baron Rojo LP from 1981, this professionally-made, 250-pages book includes lotsa record cover pictures in colour and comprehensive discographies of more than 300 bands, from 1970 to the last minute 2002 releases, totalling more than 850 LP's, singles and CD's!!! Main text was written in spanish, but discographies (featuring labels, years of release, original format and brief description of styles...) are easily understandable for non-spanish speakers and are mandatory for anyone interested in the fantastic Spanish Metal scene, still unknown territory for many collectors. The author is a long-time record collector, and he knows (and share with us) a lot of information you can't find anywhere else.
Led Zeppelin: Scandinavian Broadcasts, 1969. Deep Sleep (DSLEE003). Street date: 28-08-20. Recorded live at the Koncerthuset, Stockholm, Sweden, March 14, 1969 and the TV- Byen studios, Gladsaxe, Denmark , 17th March 1969. Top quality radio FM quality for two unforgettable recordings.
Master's Apprentices. Last copies available! Only of australian pressing, 5 titles from one of the best australian rock band of the 60's!!!!! With a sound very close to the English Pretty Things and Yardbirds, they had a great success with songs such as "Wars or Hands of Time" and "Living in a Child-s Dream". After their huge success in Australia they moved to the U.K., where they turned to be much more progressive oriented. The band split up in 1972. Here are the titles:
Masterpieces ANCD005
Choice cuts ANCD006
Nickelodeon ANCD007
A toast to Panama Red ANCD008
Complete recordings 1965-1968 ANCD010.


OJM: Under the Thunder. Go Down(GOD010). One of the best and most charismatic bands in the international '70 influenced scene. The producer is no other than MC 5's bass player, Michael Davis. This 4th album by the band has a massive sound and an irresistible mix of Led Zeppelin, Blue cheer, MC5, Black Sabbath kind of hard rock/stoner.
Sefira: Tetragrammatical Astygmata. Mordor Records(MR006). Third album of this Extreme Black Metal band from US, one of the oldest, going on since 1996, and most expressive American band at this genre (re-released by Mordor Records but originally on Evil Horde Records)
STORM: S/T. Jewelcase CD with slimcase. Label: Wah-Wah WCD006. Street date: early March 2006. Their debut album, originally released on Basf in 1974, is one of the Crown jewels of Spanish hard rock marked by the big organ outfits of the era: Deep Purple, Atomic Rooster, Bram Stoker, Megaton, a.o. Now it gets the deserved well-done CD treatment at last, with great remastered sound, nice booklet AND YES!!!! up to 30 minutes of images with a concert of the group and an interview, all circa 1974-1975!!!! An incredible document available for the first time, don't miss this!!!
Subliritum: Dark Prophecies. Mordor Records (MR004). Symphonic Black Metal from Norway, with Folk and Viking elements in the vein of the first releases of bands like Dimmu Borgir and Emperor
Swedish Death Metal - The Book. By Daniel Ekeroth (Dellamorte, Nominon a.o.). Shipping from february 1st, 2007. This book is written in English and includes a massive A-Z of Swedish Death Metal bands (about 900 entries) as well as fanzines. All in all the book is 500 pages long, and contains over 500 cool photos and flyers. About 30 central characters of the scene have been interviewed, and some of their anecdotes are as wild as the music ever was. Still, the main focus of this research is the music.
Tapiman: S/T. Guerssen GUESSCD001. Newly remastered edition of the great Spanish monster rarity! the legendary hard-rock-psychedelic album from 1971 (for many, also a progressive album!). Extremely underground hard-rocking power trio!!! Line up features Max Sunyer on guitar (later in Iceberg), and Tapi on drums (just after leaving Maquina!). The CD contains the complete album plus 4 bonus tracks from their singles, 2 of these tracks have never been available on cd yet. The great mastering of the vinyl reissue has been used as source and the CD comes with an 8 page booklet with lots of infos, pictures and a Max Sunyer interview! NB! The album also comes as CD Deluxe triple gatefold digipack in thick carton. (GUESSCD001/2)
Vanexa: Too Heavy to Fly. Black Widow Records (BWR 194). One of the most prominent Italian Heavy Metal band out of the Metal Rock wave born in late 70's and early 80's. After various stop and goes, the band played at festivals in 2015 with the new guitarist Pier Gonella and got in touch with the man who would become their current singer: Andrea "Ranfa" Ranfagni. In April 2016, with the new line-up, the band finished the recording of their new album "Too Heavy to Fly", already considered as the best album of their long career! The album will come in 3 different editions:
1. Regular black vinyl 180 gr. with lyric insert
2. Limited edition of 140 copies with textured cover + colored vinyl + lyric insert + poster + sticker
3. Limited edition of 60 copies with textured cover + colored vinyl + lyric insert + poster + sticker + comics book + magnet + OBI
Viaje A 800: Diablo Roto dë... Alone Records(AR013). Reissue of the debut album by this Spanish combo. Mixing doom, hard rock, 70´s vibe like Grand Funk Raildoad on speed meets Hawkwind meets Black Sabbath.